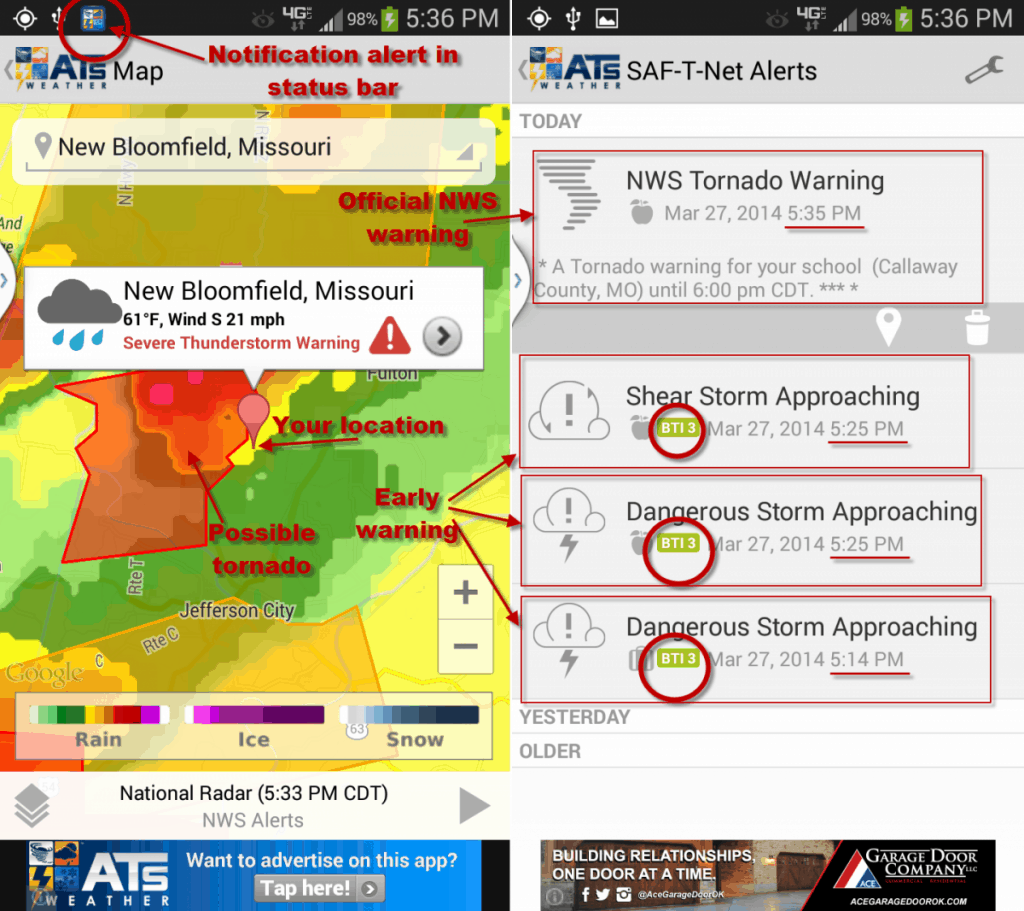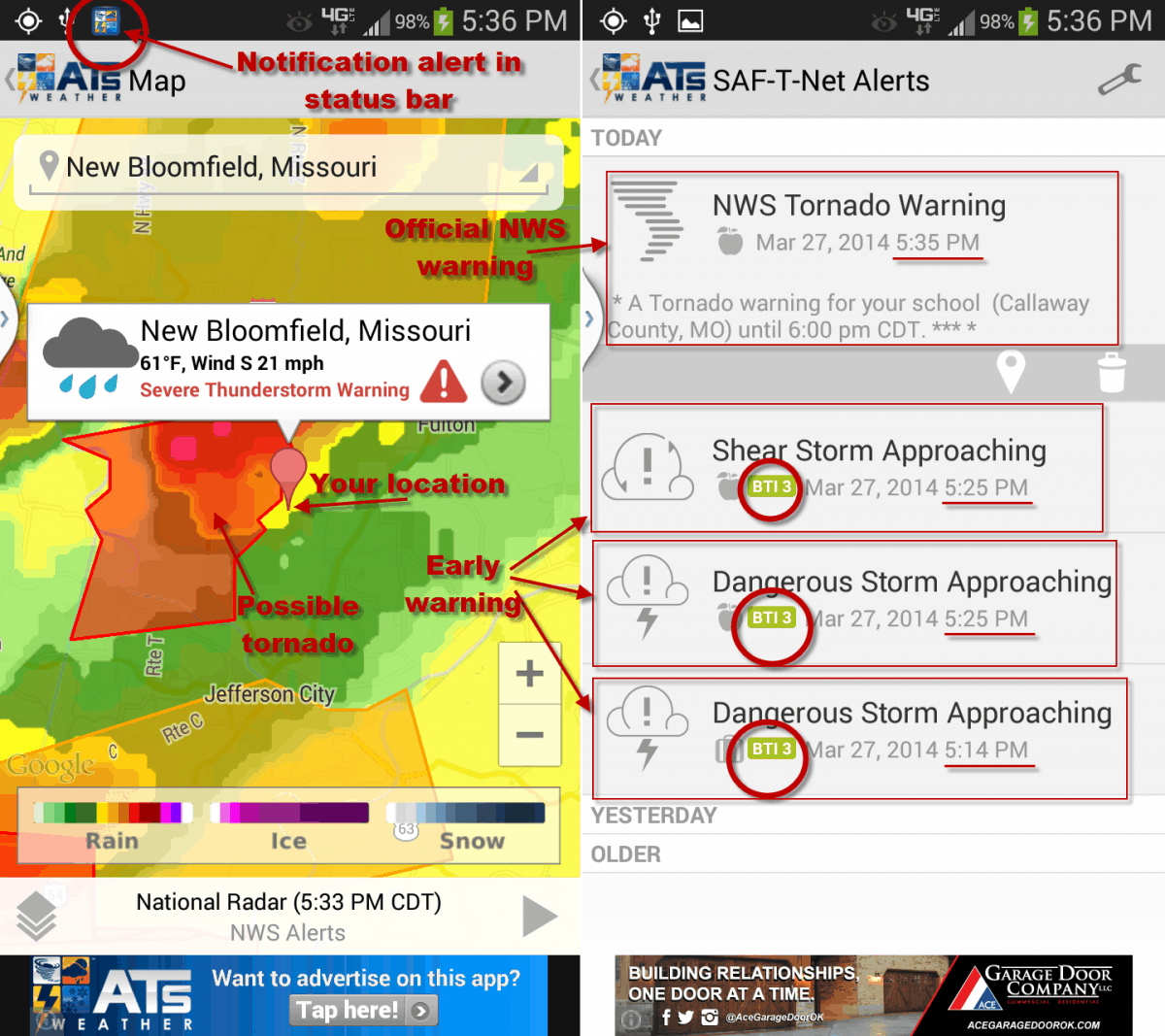 So, there's been a few tornado warnings today in Missouri. It gives us a chance to see how the ATsWeatherToGo app can give you advanced warning. Take a look at this graphic.
I made my work area New Bloomfield, MO as my location of interest. As a storm approached I received a vibrating push notification icon in my status bar at the top. When I clicked on that, it took me to my SAF-T-Net alert which showed I had a dangerous storm approaching at 5:14pm. I received another alert about ten minutes later giving me plenty of notice to seek shelter. Then a twisting storm or "shear" storm alert came in, indicating the potential for a tornado in that storm. The BTI rating was low, only a 3, which puts the probability of a tornado in the low risk category. Another ten minutes later I get the official Tornado Warning from the National Weather Service which states a tornado is possible due to rotation detected on radar. Looking at storm reports there doesn't appear to be a confirmed touchdown at this point, which is good, and it shows that the BTI rating does carry some value of threat level. That said, never disregard a tornado warning, as anytime one is issued, it is for a reason.
Anyway, I hope you can now understand the value this feature provides you. Again you can access this only on your iOS or Android phones, not currently available on tablets, and do so by swiping from left to right across the screen or tap the top left arrow. Be sure to set up all 4 monitoring locations to keep you ahead of the storms!
If you need to download the app, you can find it here:
http://appsto.re/us/gk-SX.i and http://bit.ly/1gKoYMP