Oklahoma Drought Obliterated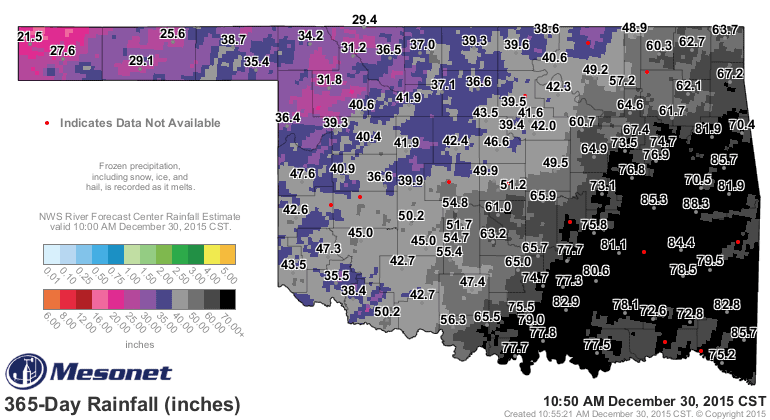 Well, it was a prolonged drought cycle that we finally saw come to an end, 6 years after it began.
2015 was the most dramatic change. Compare the maps from start to finish.
Look at the rainfall totals below and how that compares to normal.
Surprisingly it wasn't a record rainfall year for OKC as it was in a few remote areas. You an also see how this compares statewide broken down into regions.
So are we in the clear? For now, yes. We are heading into a surplus again for a couple of years at least. As you can see by the first graphic above, drought cycles are very common in Oklahoma and can range from just 2 years to as much as 10! Let's hope we don't see that 10 anytime soon! -AT