Lacy Menken, Owasso, OK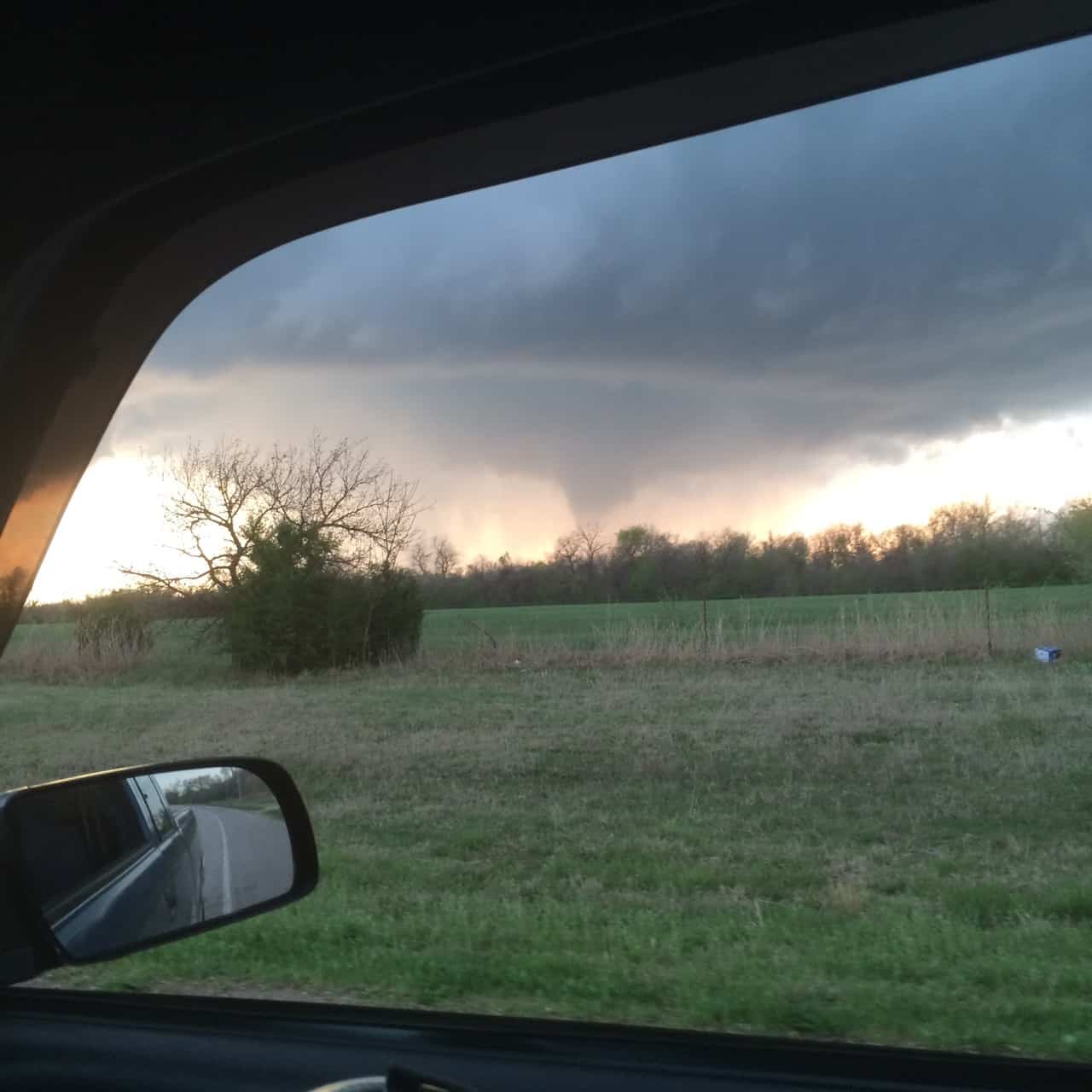 Related Posts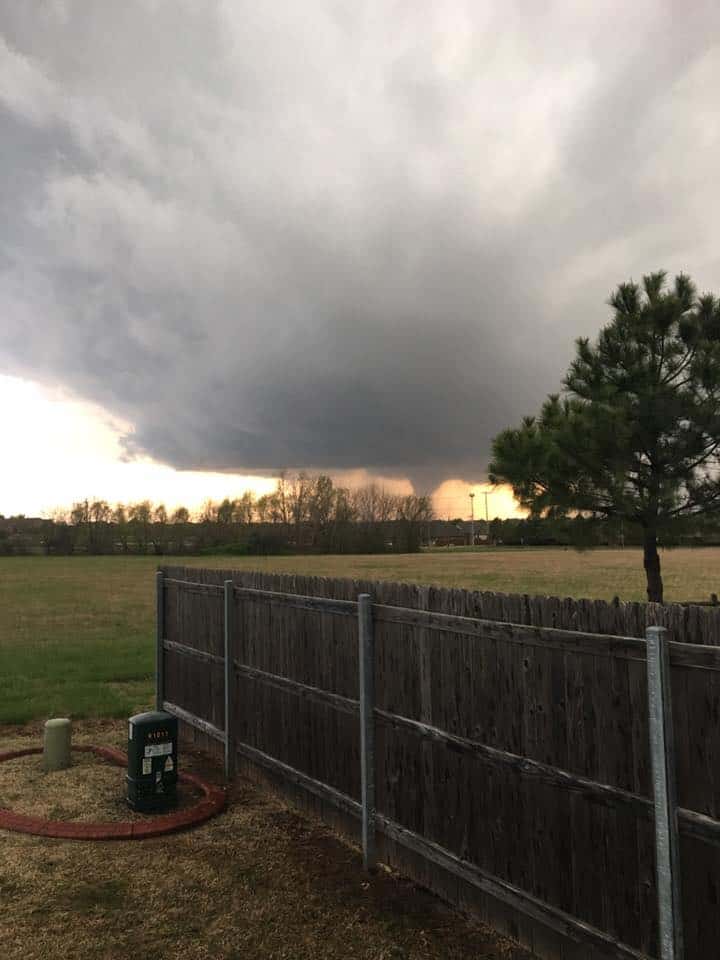 April 1, 2016
Subscribe to get AT's LIVE Weather Updates
Latest Facebook Posts
AT's Weather Live broadcast brought to you by Ferguson Roof Systems. Forecast discussions and severe weather coverage with closed captioning by your favorite Meteorologist, Aaron Tuttle. AaronTuttleWeather.com

Special thanks to my sponsors:
Ferguson Roof Systems

NEW: Get a Tempest Weather Station with the AT Discount Code: bit.ly/2YO3pan

Download my free app, ATsWeatherToGo. It predicts tornadoes before they occur, giving you more time to seek shelter.
Google Play: bit.ly/2Te2vQ7
Apple: bit.ly/1kNsQdJ

Subscription Options:
YouTube.com/AaronTuttleOK/join
Facebook.com/becomesupporter/ATsWeather
Patreon.com/AaronTuttle
Subscribestar.com/aaron-tuttle
Paypal: bit.ly/2Jckhz5

Donate Options:
Paypal: Paypal.me/AaronTuttle
Venmo: @AaronTuttle
Bitcoin: 3HC134qagSLVq2TErGE4iDkFtQZEJrbQPm

Order your shirts and goodies here:
Bonfire.com/store/ats-weather-gear/
Teespring.com/stores/ats-weather-gear

Browse my Amazon Affiliate store:
Amazon.com/shop/ATsWeather ... See MoreSee Less
Play
You'll think of it in the dentist chair tomorrow morning.
Thank you so much for the updates!! Looking forward to the crazy weather patterns in Oklahoma during the holidays😜😂
Appreciate ALL you are doing for our community and the impact you are having on our world. Stay the course...you're born for this!
What's the percentage of rain for tomorrow about 8am? I'd like to go for a good walk at 8am. Thanks!
To keep bacteria from entering wounds. Bacteria are bigger than viruses.
its amazing people come here for your brand of fear free reporting, then complain about you being fear free about their pet panic
most maskies dont want personal solutions, they want top down government control.
Underlining medical conditions. I have lupus but the medication I take LDN knocks COVID out.
Add stress and fear, which lowers the immune system, and that adds to the problem.
It is real, Shari. I am sorry for your loss. He is just sharing some data about masks. This doesn't make losses any less important.
Gonna hit just north of us in Central Texas...half way between Abilene and Waco.
Human's are arrogant creatures. They are no match for Mother Nature now or ever. ❤
Thank you for saying what so many of us are thinking and too many are afraid to say! 💪🏻
Totally missed the weather but thankful I jumped on to hear the positive mindset.
Aaron it's always good to give people ideas. What can it hurt by taking that stuff if you think you got COVID can't hurt nothing. I'll try your cocktail if I think I got it.
COVID-19 is a really smart virus because it can tell time!!! Said no one ever....except the Governors mandating curfews.
I have a few co-morbidities, too. I'm staying safe but not living in fear. #Type1Diabetes of 41 years
Needed to hear this tonight. Thank you Aaron for all you do!
Hey Aaron Tuttle Meteorologist my daughter is driving from mjskogee to OKC Tomorrow starting about 6pm-9pm will she be in a mess?
Central Texas is supposed to be getting Thunderstorms on Saturday.
I remember saying how weird the virus we had was.
People on the internet put stuff in peoples mouth it's sad.
My husband had stage 4 cancer and recovered within a couple days of being on an antibiotic from developing pneumonia from covid. And "they said" just antibiotics wouldn't work 🙄
I've been taking hcq since may for an auto immune disease. No issue with it.
I'm always curious how these fall severe weather set ups /ingredients would fare if they occurred in the Springtime?
AT's Latest Tweets
Study finds 84% fewer hospitalizations for patients treated with controversial drug hydroxychloroquine https://washex.am/377ZMPR
Happy Thanksgiving everyone! Here's your updated forecast. Chilly in the morning, nice by afternoon. Passing clouds during the day and south winds a little on the gusty side. Enjoy! #okwx #oklahoma #okc #tulsa #Thanksgiving #Thanksgiving2020
3
Rules for thee, not for me! #covidhypocrisy
https://www.dailymail.co.uk/news/article-8977891/amp/Dr-Mike-called-hypocrisy-hes-seen-partying-maskless.html?__twitter_impression=true
Load More...