Flash Flooding Threat This Weekend
The forecast hasn't changed from several days ago. Very heavy rainfall will be moving into Oklahoma this weekend. Severe storms with tornadoes will occur Friday afternoon/evening across the TX panhandle, then the severe weather threat will transition to flooding rains for Saturday and Sunday across OK. The heaviest rain will fall across the W 1/3 on Saturday and move slowly eastward for Sunday/Monday. All in all I wouldn't be surprised to see as much as 4″ or so across the OKC metro. Other parts of the state, especially in W OK may see as much as 8″ of rainfall. The two different computer model maps posted below kind of gives you the idea on what to expect.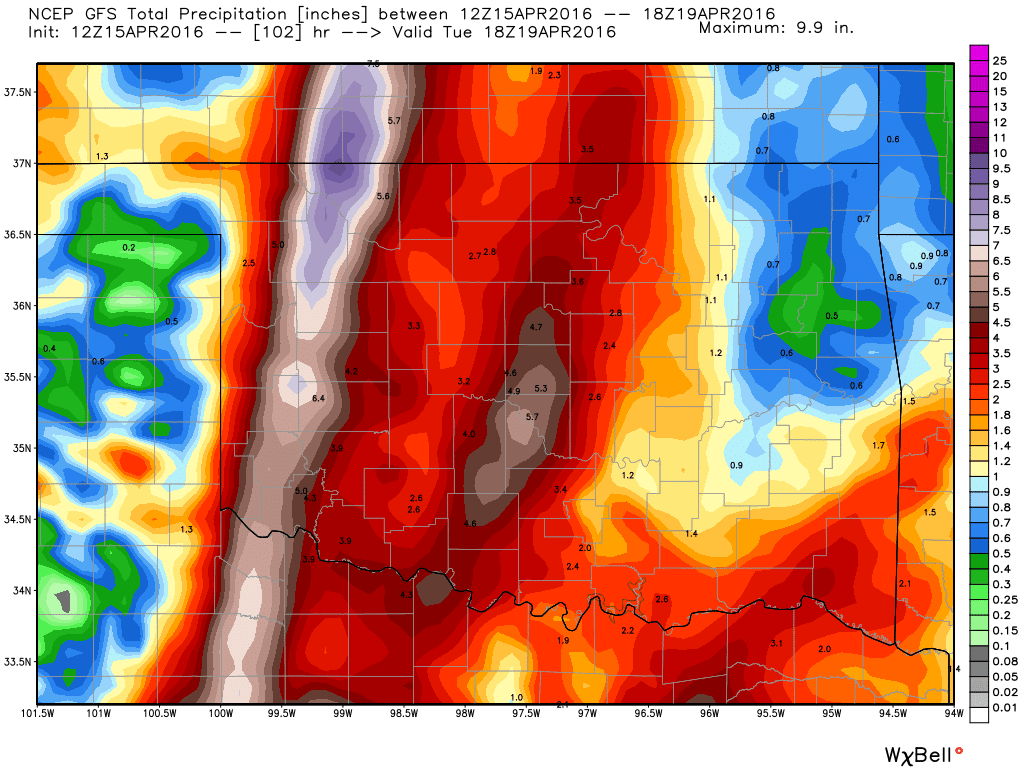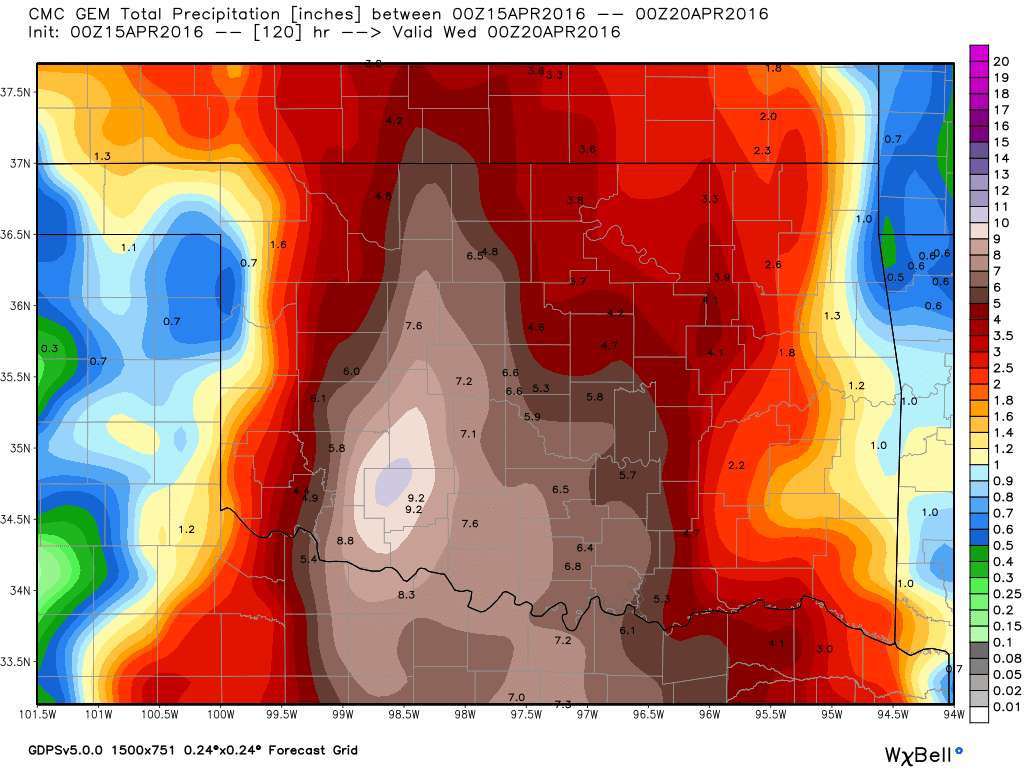 If you do have any outdoor plans, get them done Saturday as there will be several dry hours. In OKC a few light showers in the morning, otherwise a sprinkle or two in the afternoon, then the heavy rain moves in sometime late evening. This is the best guess at this point, so just know rain is coming.
Remember the slogan, turn around don't drown! Avoid water covered roadways, you have no idea how deep it is. Only takes 2′ of water to float your vehicle and 6″ to knock you down. Flooding kills more people than all of the other severe weather threats. Be safe out there! -AT