36 Hour Window – Tornadoes Still Likely Friday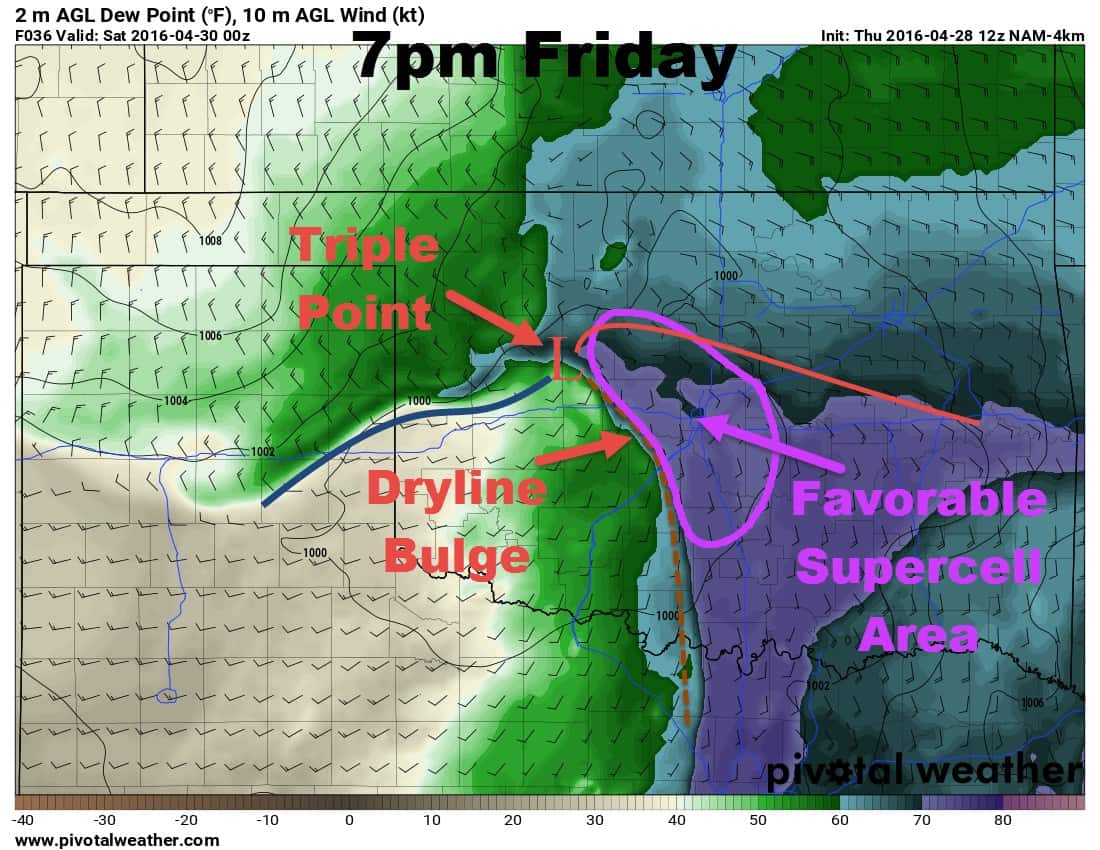 So the little brother of the NAM model, the 4km has caught on to what big brother 12km has been saying for a few days now. Other mesoscale models are also coming around into agreement. There will be significant severe weather on Friday afternoon/evening. I'll show you the model output below and recap what I've talked about since Tuesday.
It all depends on the final position of the warm front, which continues to look like it will move into C OK during the day. The triple point and dryline bulge are both very favorable areas for supercell storm formation. These will be the ones that produce tornadoes in this environment.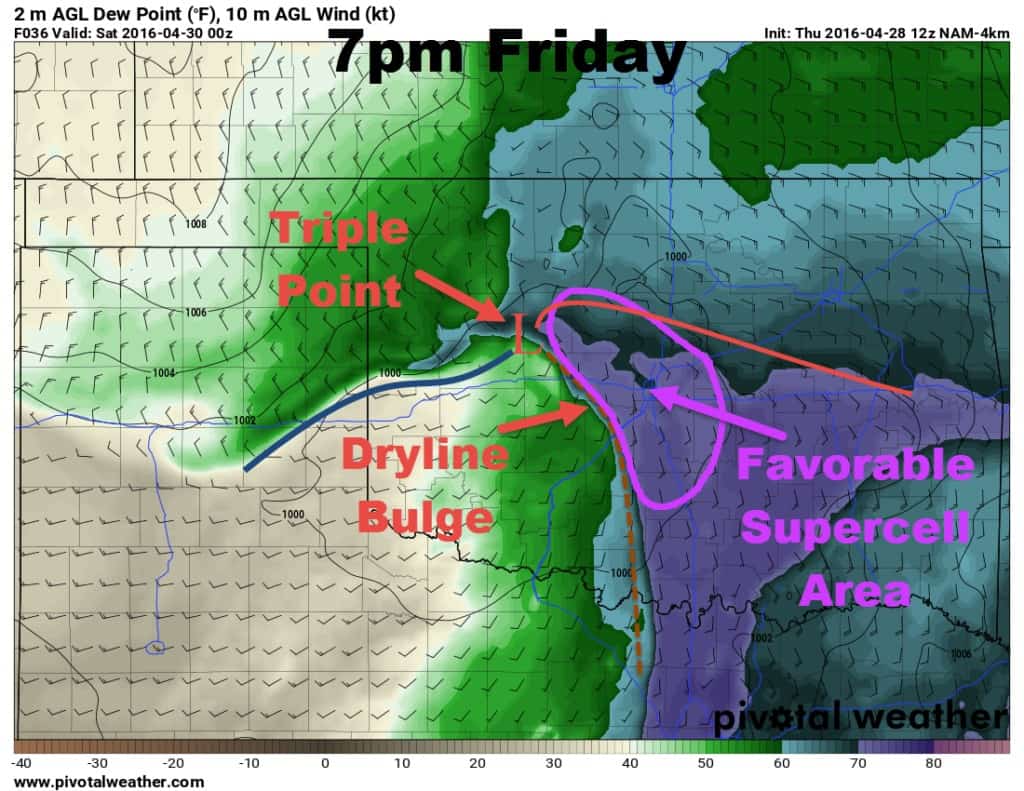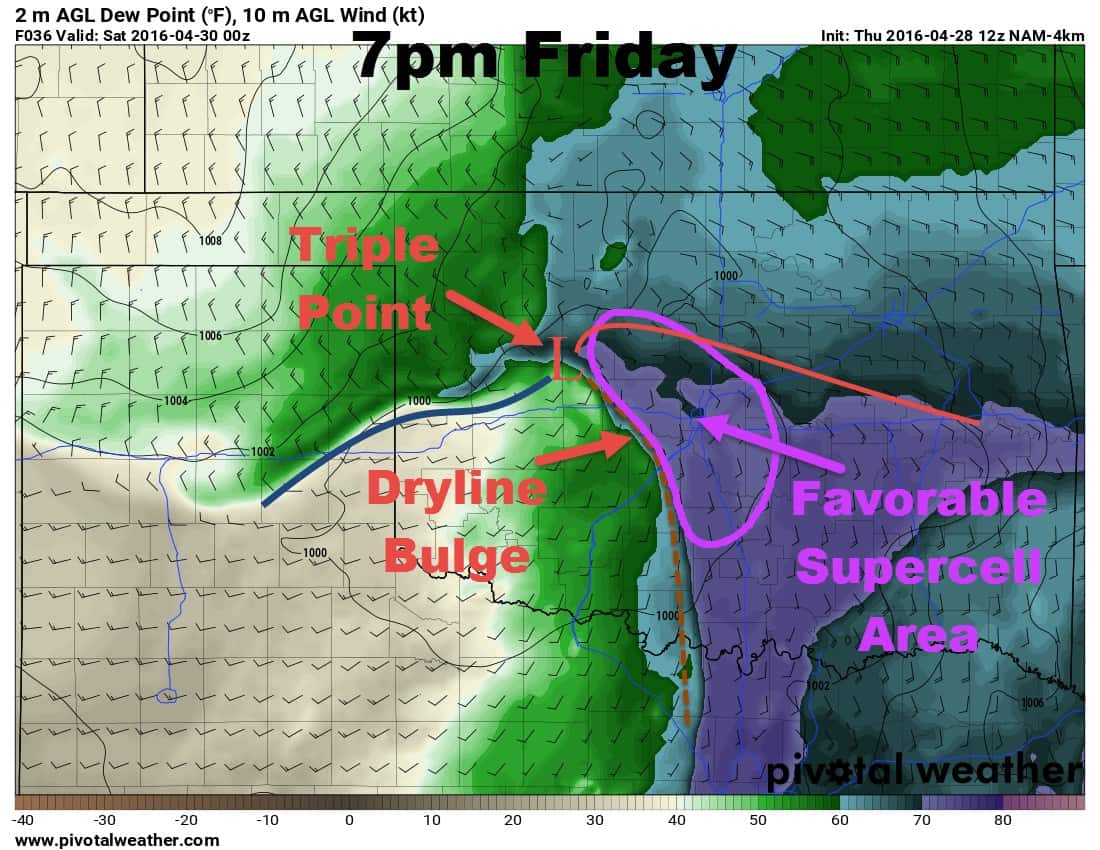 Then we have the wind shear in combination with the highest instability, or CAPE. Once again, the same area as outlined before, with it centered across OK county.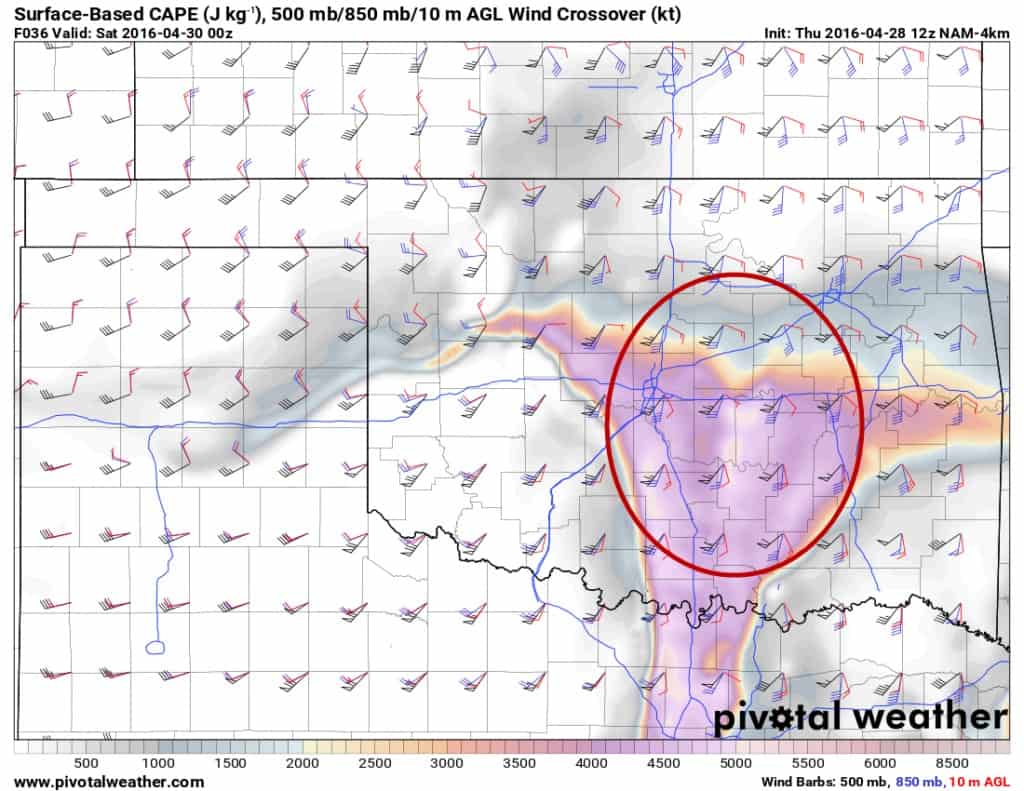 Finally, the model does its best to output what the storms will look like at a certain time. Again we're looking at 7pm. It shows a supercell that formed in SW Canadian county works through NW OK county with a long track mesocyclone. This indicates where the tornado would occur should one happen. Keep in mind this output will change multiple times, so don't think this means that Edmond is going to get hit. The models aren't that good. But it gives you the idea that the metro is in the cross hairs.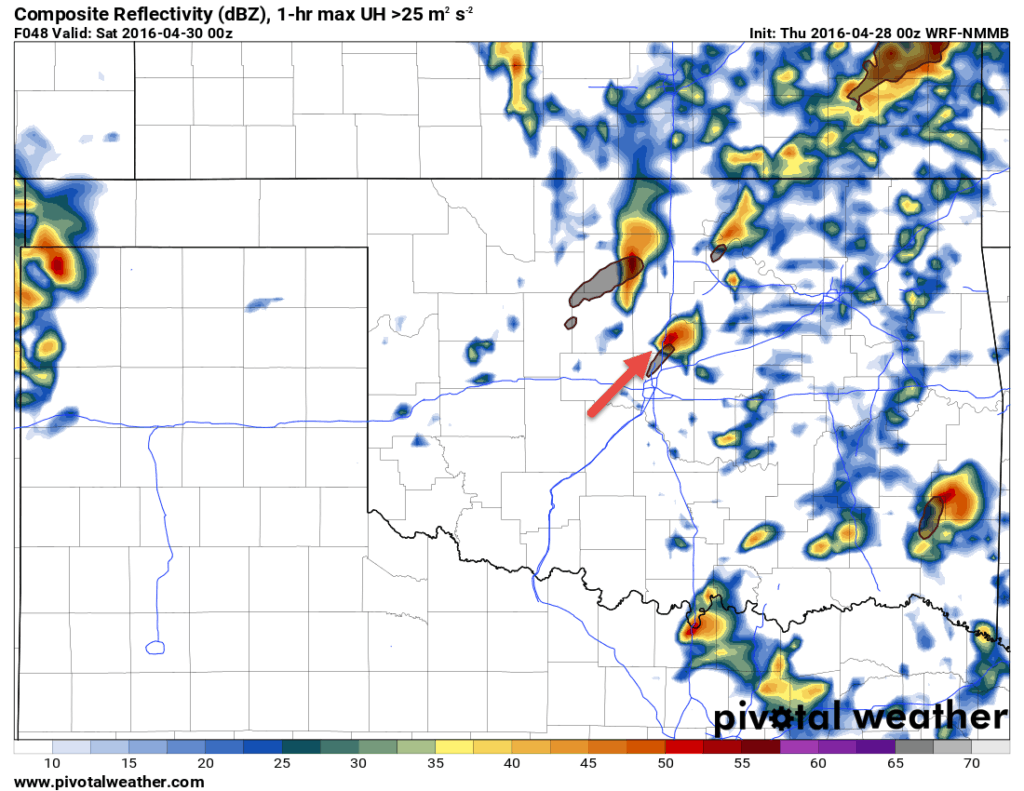 So what does all of this mean? That confidence is increasing for a few supercell storms capable of producing tornadoes across C OK. Again we need to watch the position of warm front and triple point to narrow down the exact area and that will happen Friday morning. Until then, just think about preparations and anything you need to get in order. Storms should fire around 4pm or later as it looks today. And there will be plenty of rain and even a few storms Thursday night and Friday morning before this event is to take place. -AT