Mercedes Avant, OKC, OK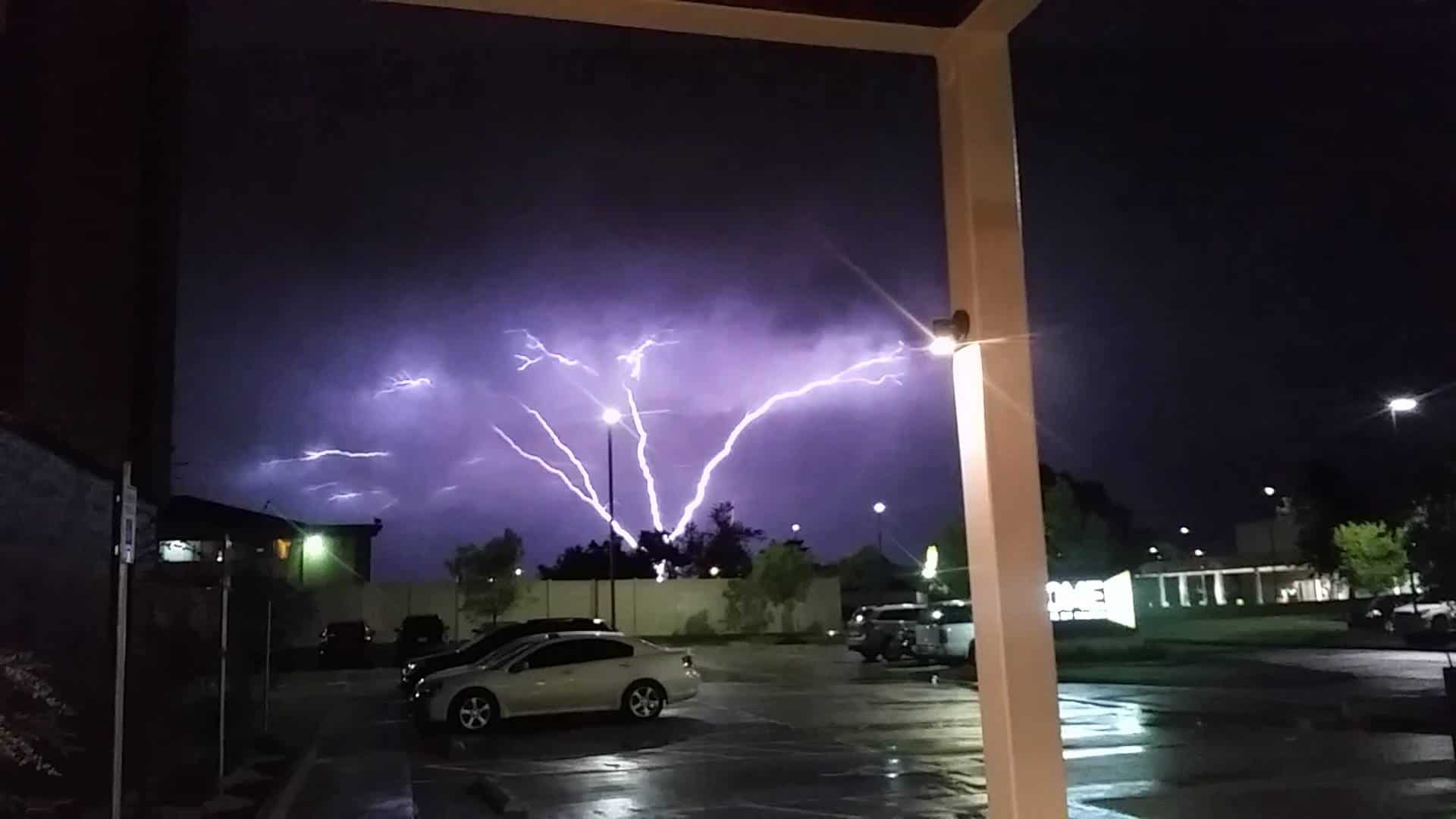 Related Posts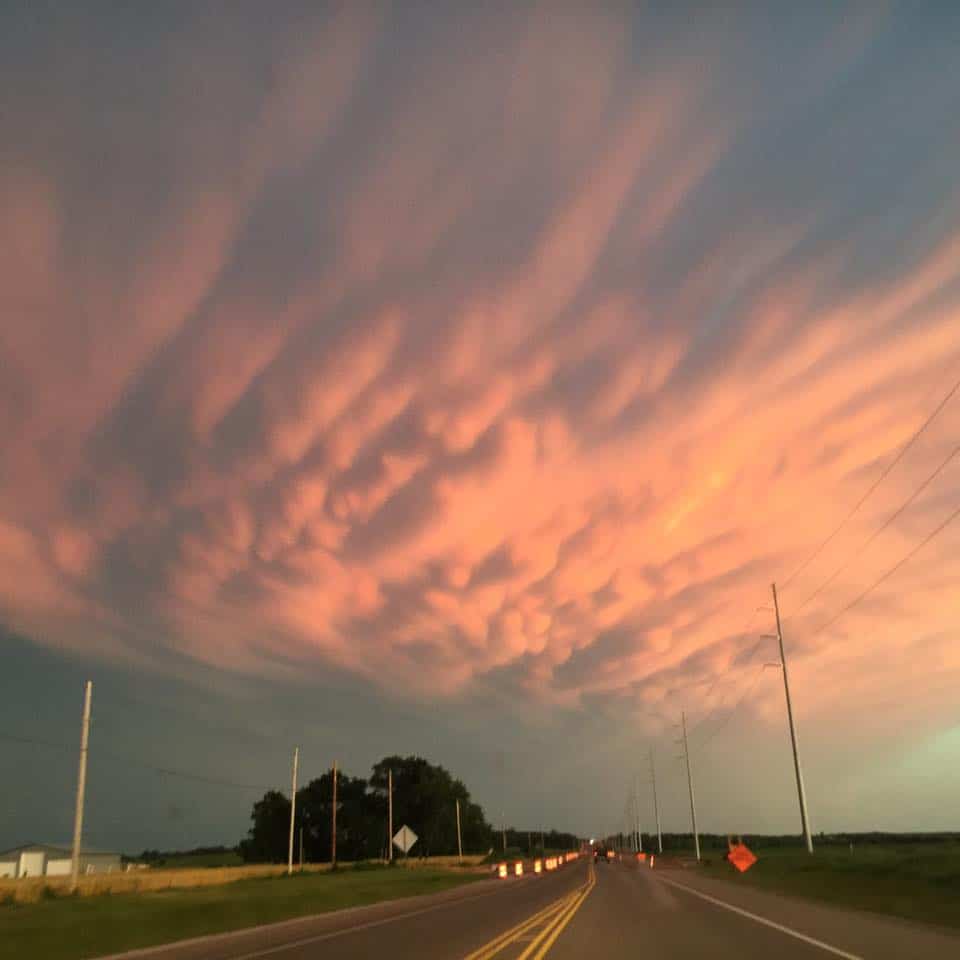 May 29, 2016
Subscribe to get AT's LIVE Weather Updates
Ferguson Roof Systems
Latest Facebook Posts
⚡Quick snapshot of weekly market stats from Mar 21st - Mar 28th for Oklahoma County.⚡

Over the past few months, the market has been experiencing some interesting trends. Plenty of properties are going under contract week over week. However, some buyers continue to face some challenges in the market due to limited inventory.

Despite these challenges, the market remains strong and is expected to continue growing. If you're looking to buy or sell in Oklahoma County, now could be a great time to make a move.
As always, feel free to reach out if you have any questions or would like to know how your market is performing.

#teamtuttlerealty #sellingoklahomacity #okcmetrorealtor #OklahomaRealtors #contactus #yourrealtorforlife #exprealty ... See MoreSee Less
Is the average price in okc on a down trend like many other places around the country?
Remember that most of the severe weather posts you see online that are 5-10 days out WANT severe weather to happen. What are you going to do differently in your day-to-day activities for a week? Absolutely nothing. So don't sweat it. 24 hrs out pay attention. Day of, take action. ... See MoreSee Less
Perspective. Lived in Alaska for 20 years. You are always aware of the weather. Always aware of your surroundings. Just part of life. You are always prepared for anything. Knowing things in advance is okay. It's okay to be prepared. It's okay to know so you can plan accordingly. Doesn't mean your obsessed or living in fear. Who cares what the motive is of these others you speak of. I've honestly learned more about tornadoes lately than I've ever known in my 50 years. No need to judge anyone, scroll on as they say.
I highly doubt any meteorologist wants severe weather and the chance for people to get hurt. They're not the ones on Facebook asking for people to buy stars. I personally like knowing there's the chance for bad weather a few days out.
Aaron, what's the deal on Thursday? Nothing for OKC?
I've always assumed that was to get people to pay attention to the weather in the days leading up to a severe weather day. There's nothing wrong with getting people's attention. It works for me. If I see that, I take it as a heads up and make sure I watch the weather. No need to get riled up, just be paying attention.
I mean last time we had excitement here up north a few weeks back we were told it would all be south / south West yes even from your page , but we ended up having several touch down up here and my AT app didn't alert me once I changed no settings in my phone and we had no idea until finally the national emergency service came on the t v and warned us . Your app used to alert us and it didn't . the news channels weren't really covering much up here either they kept panning to the rotation over the city so I'm just crossing my fingers and hope this dry barin spell up here continues until we're out of the threat season because if we're counting on timely warning we're kinda screwed 🤷‍♀️my point I used to not worry until we heard from you but now we rarely see or hear anything from you not even app warnings
Don't forget about idiots likes these.
Yes!!! They want the ratings.
I actually check the weather almost every hr. Sometimes every few hrs. Since we do live in the bipolar state. I like to make sure I am prepared if anything needs covered. Put up. Closed up. Tied down. If I need to feed or milk early or wait it out. If I need to water or wait. When not being prepared can cost you money you learn to try to watch it. And watch it often.
I'm more concerned about getting rain or not. Those people in NW Ok…they need rain in a bad way.
Very tired of seeing so many of the threatening long term forecasts Everyone but you seems intent on scaring us.
You were probably right Aaron, after April 15th is when we'll probably get in on the action lol.
#truth. Absolutely. This is Oklahoma in the spring. The weather can change in 5 seconds.
Thank you for your common sense approach. With all the terrible news I'm trying to avoid in the world, I'm thankful I can count on you.
Hate the sensationalized forecasts, but knowing that there is a chance a week out is helpful if planning an outdoor event or activity
I put the phone with your app open next to me while the tv is on mute with picture in picture to see who looks like they picked the wrong day to quit sniffin glue and the pharmacy was fresh outta their meds...
Nice post. I grow weary with all the hype and when they show the predicted severe weather impact for our area when it is a day or two away, many times it is low or very low, not matching up with the hype.
Will we be getting a live from you today or tomorrow?
Thank you for being a solid meteorologist and not instilling fear.
That's exactly why I don't even watch the "weather forecast" on TV anymore. It's hype! I only watch your page. I've been doing this since that huge tornado hit Moore back in 2012 (I think it was?) I was home alone, no shelter to run to, pregnant & with 2 kids under 3 years old. I was safe because of you & God! I'll never forget that.
I was told anything over a 3-5 day forecast is completely useless
Wait, who's gonna buy up all the bread?
You mean we do not have to hear "severe" weather warnings at a "2 on a scale of 1 to 5" a week ahead of the "maybe" event? Why do they use "scare tactics?" To me it is like crying "the sky is falling" or "wolf wolf!"
I just want to know when to clear the stores of eggs, bread and milk. 😁 the constant hype from some causes anxiety for some and others won't listen to real threats because of all the constant hype that turns out to be nothing. How many times over the last few years have we gotten the snowmegeden forcasts to get just a dusting?
I don't pay attention to the others I wait to hear what you have to say.
Did you see my blog post for the week? It's dropped in the comments. 👇 ... See MoreSee Less
No but my husband sent me this. Not sure why because he knows my Extreme fear around tornadoes 😤
All I've seen lately was about real estate.
👍 nice breakdown of the weather. Looks like you wrote 20,000 miles? Miles? That's crazy or is that a autocorrected mistake?
Haven't seen it. Shadow ban?
Thanks for letting others know that those of us who where in and survived 5/20/13 have a legitimate anxiety and it has a name. Lilapsophobia. 10 years and it is still something I deal with every time "severe" storms are forecast. Being over prepared is what gets me through.
First I'm see anything from you in a couple days.
Nope! I haven't had anything for days,until this
I just with you covered more of the Tulsa area (I'm Owasso) I know not much happens here but it seems like I have dig to find anything weather related unless it's something crazy.
AT's Latest Tweets
My latest blog it out! Spring makes a sneak appearance before Winter slaps it back where it came from. 😂 Might even get a little light freezing rain by the end of the week. 🥶

https://bit.ly/3XEjKdf

#okwx #Oklahoma #OklahomaCity #Tulsa #weather
Immune Modulation: Dr. Kory's Core Treatment Options for the Vaccine-Injured

• Intermittent Fasting - Triggers the body into a state of repair and regeneration.

• Ivermectin - The backbone of the treatment protocol. Repolarizes macrophages, anti-inflammatory, anti-viral.
Covid showed us that many humans are self-preservation fear-driven murderers. Despite all the studies, and new ones yet to be released, this false narrative continues. We really are one step away from uncivilized Neanderthal barbarians.
End Wokeness
@EndWokeness
Death panels are here
Load More