A conditional setup is in place for Tuesday afternoon along the dryline in west central Oklahoma. Isolated supercell storms may form and if so, will likely produce damaging wind, large hail and a tornado or two. The storms will move east towards the I-35 corridor during the early evening before dissipating. Other storms will form along a cold front in KS and build southward into N OK. Mainly a hail/wind risk with these. The event exists the state overnight.
 [su_spacer size="10″]
Below are a few computer model maps indicating the different weather parameters in place. The red circle indicates where the most likely area will be with the best shear and instability overlaid.
This also happens to be where the most likelihood for a tornado to occur.
The forecast sounding from this morning does indicate that tornadoes will be a possibility as the severe weather type.
A few computer models try to produce storms along the dryline, but not all and certainly not a strong signal even in the ones that do.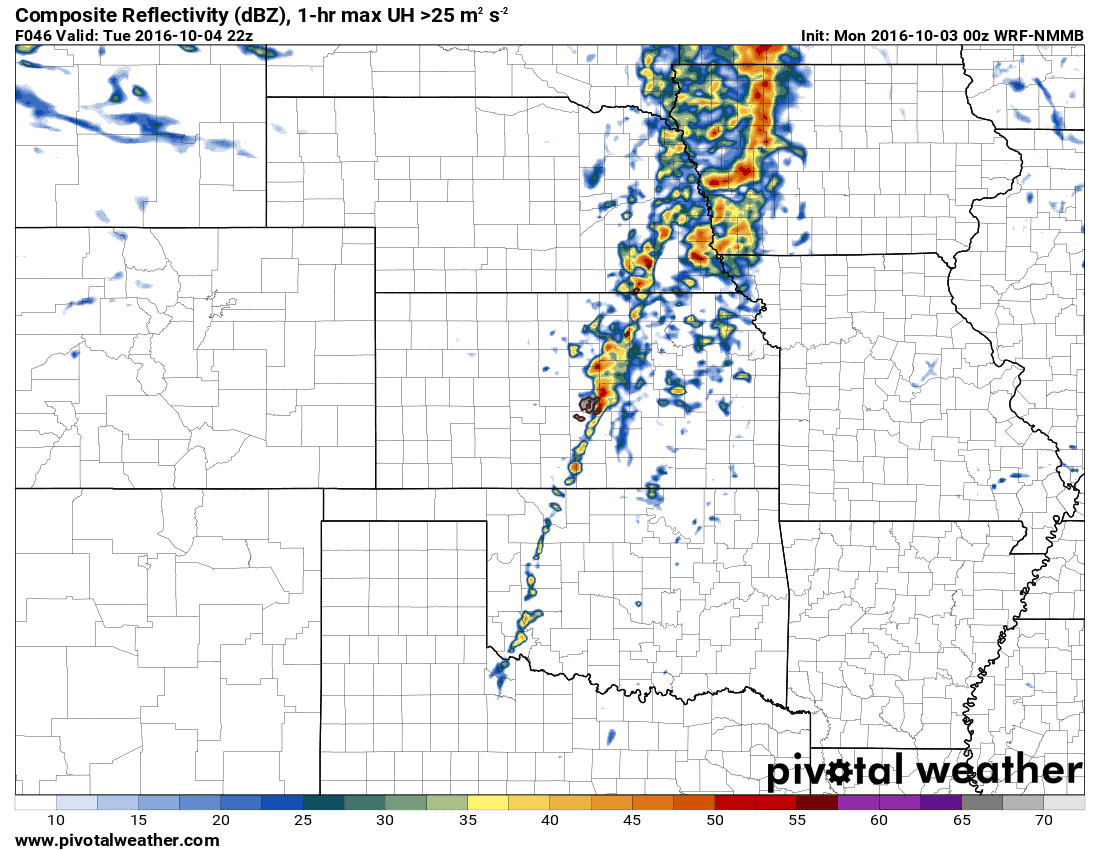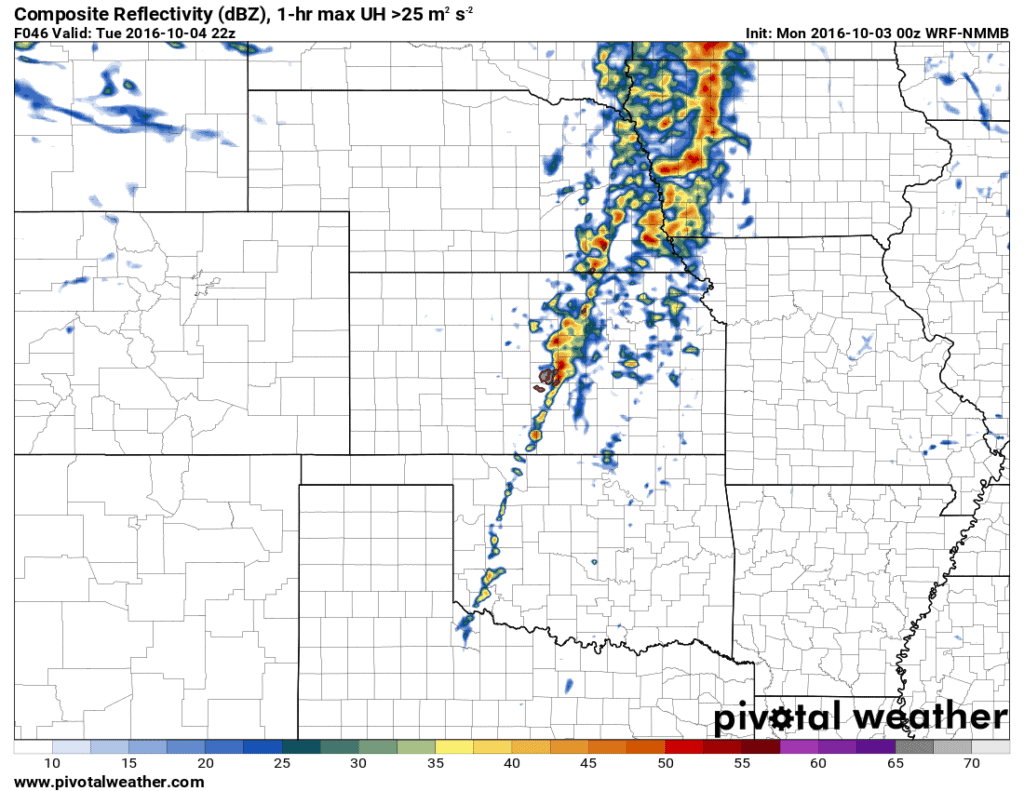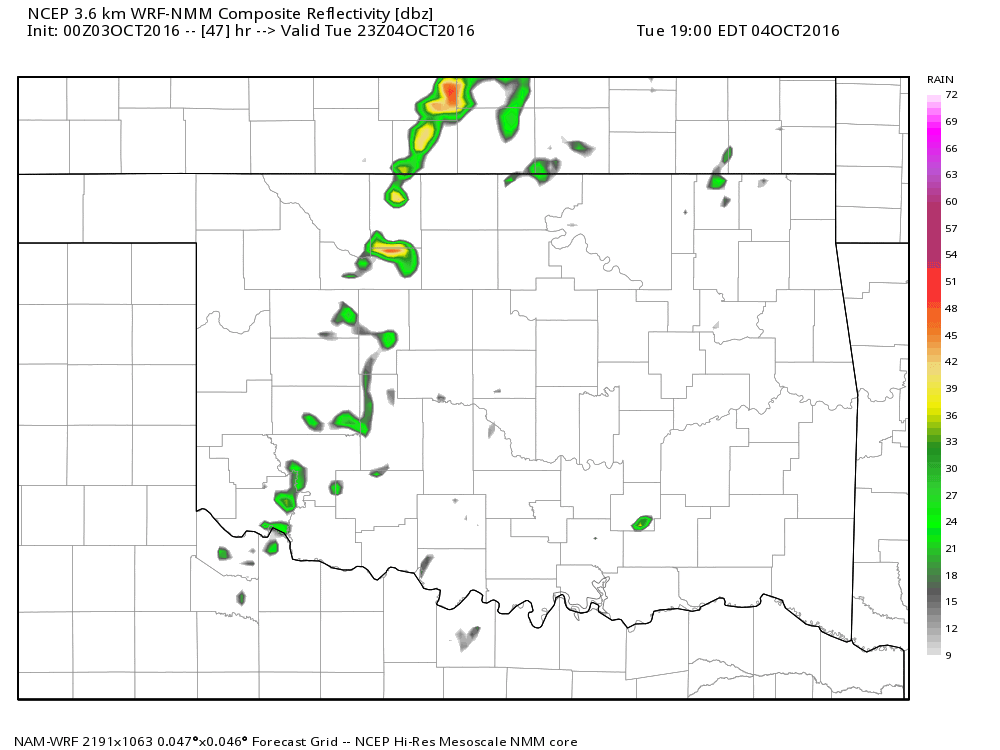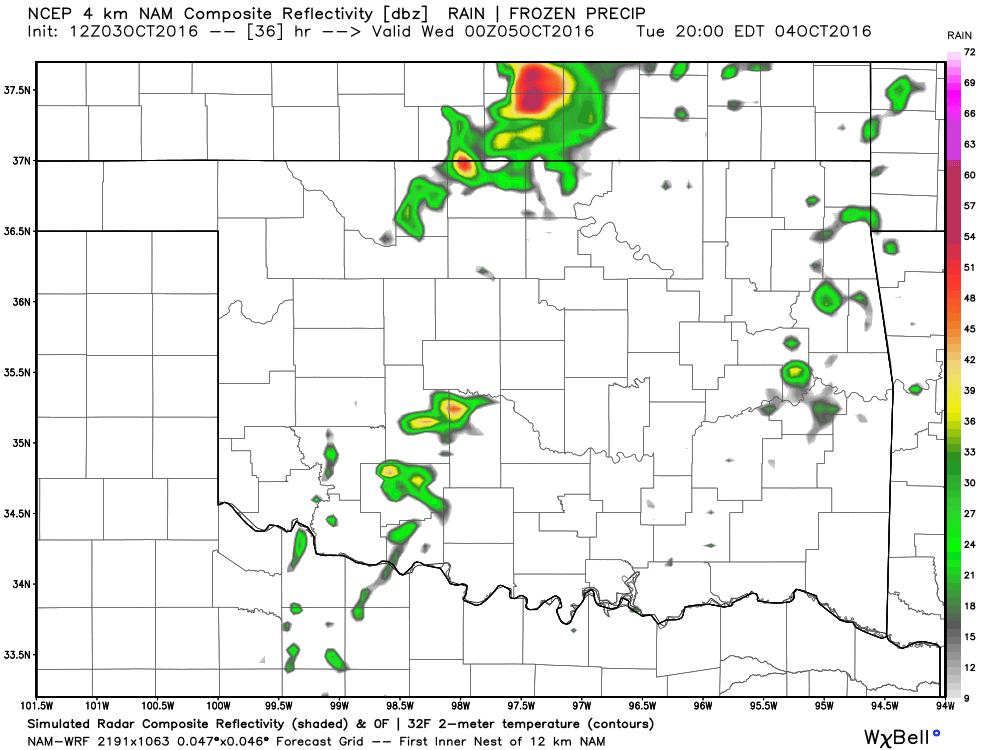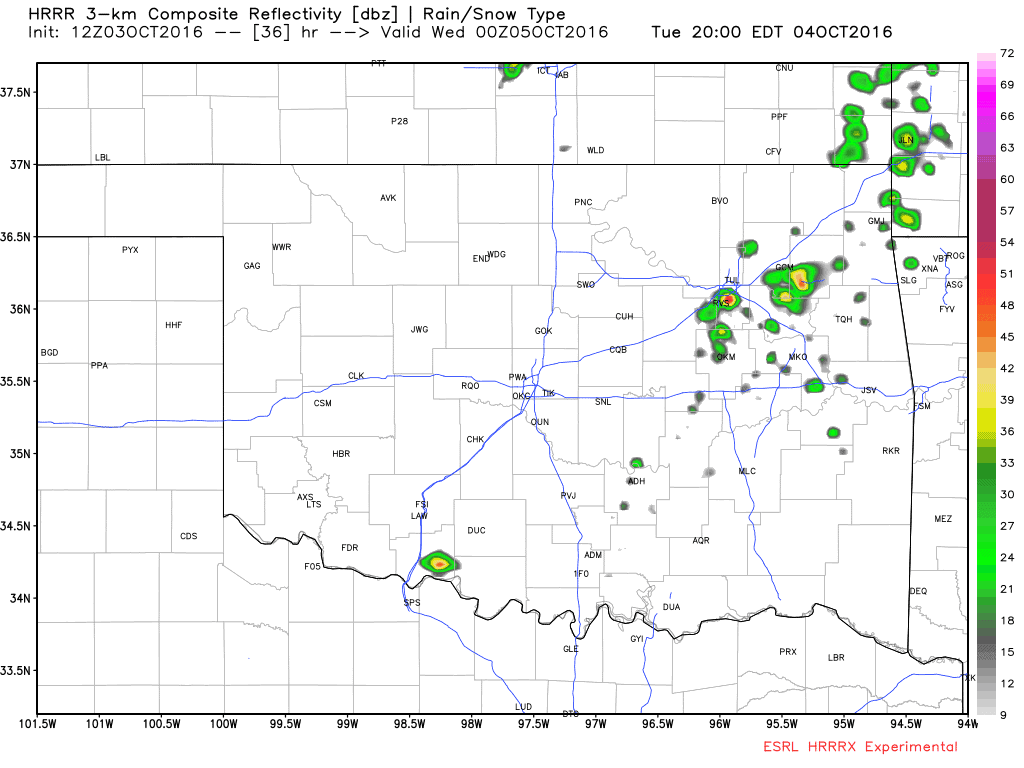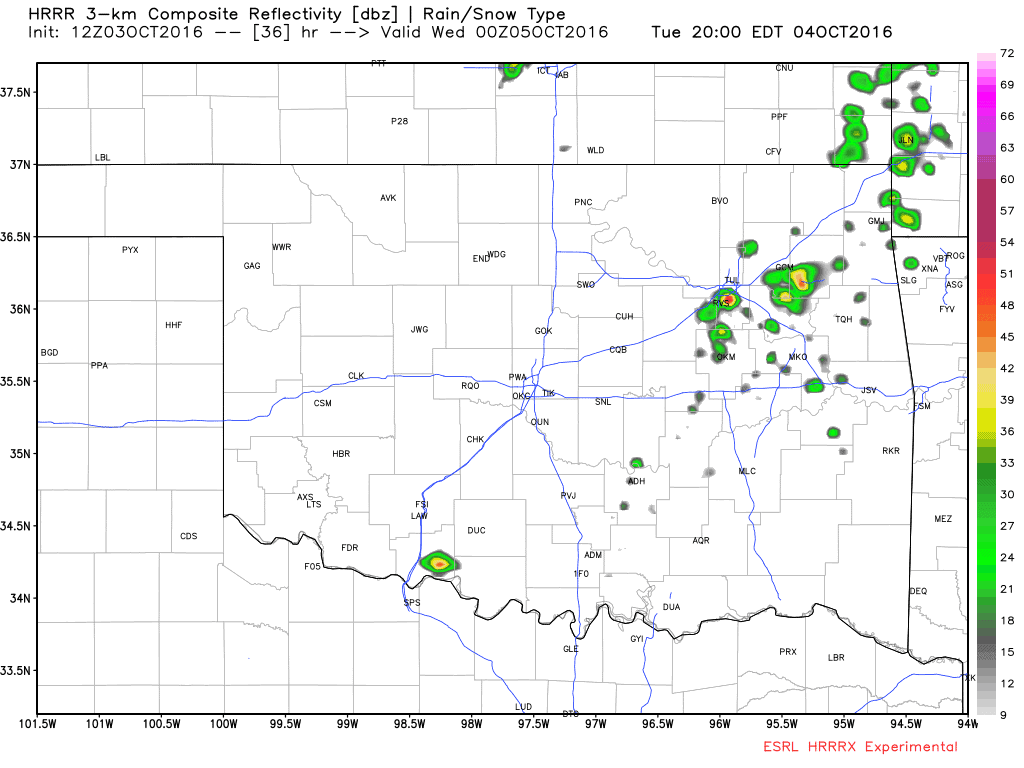 So again, this is more of a conditional setup, meaning not a guarantee, but pay attention should storms form. If you don't have my free weather app yet, ATsWeatherToGo, make sure you download it today! It has all kinds of new alerts that are rolled out just in time for this stormy week! Go under the SAF-T-Net menu and tap preferences.
 [su_spacer size="10″]
Another potential round of severe storms will occur Thursday across W and C OK. As of now, all three severe weather modes are possible. More on that as we get a little closer. -AT