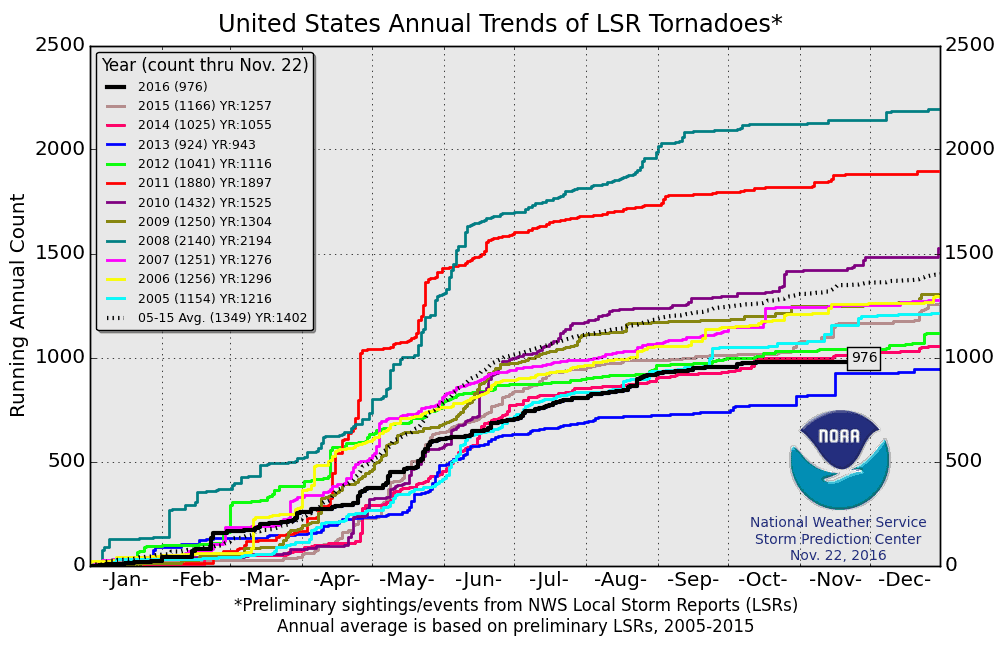 Remember, ignore everything the media spoon feeds you about ridiculous global warming fears of more extreme events and stronger storms. The data says otherwise. Case in point, 2016 will go down as another quiet year for tornadoes with 976.  So much so, it's the 2nd lowest since records have been kept. Only to be beaten by 2013 with 818 tornadoes. Years 2012-2015 were all below average.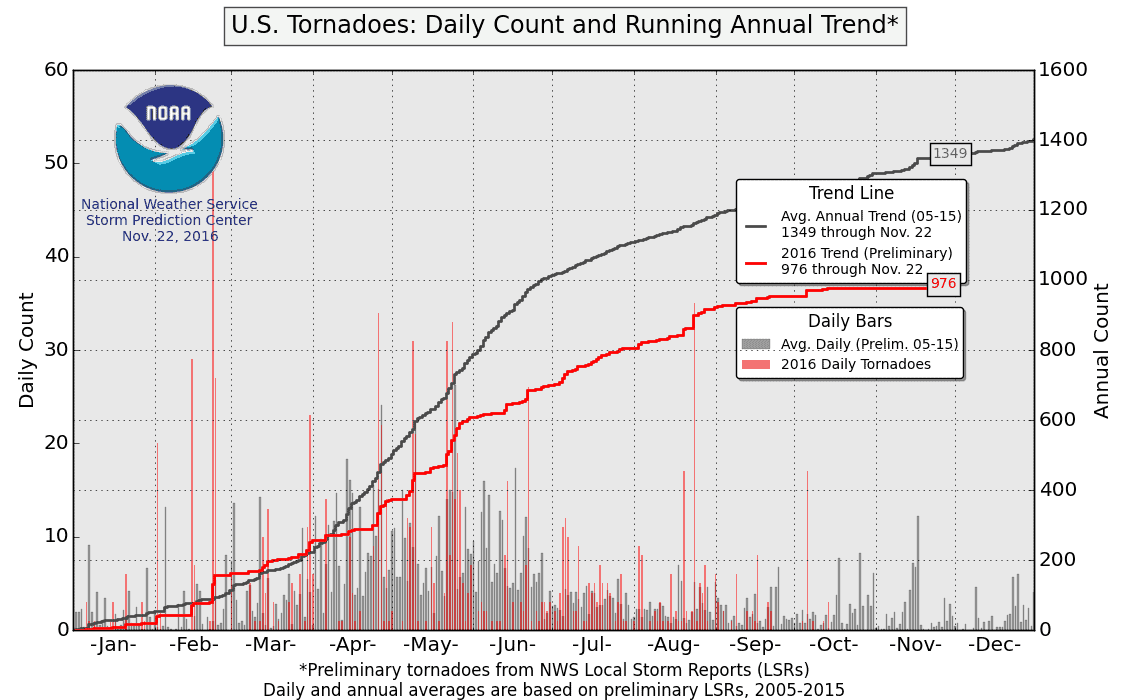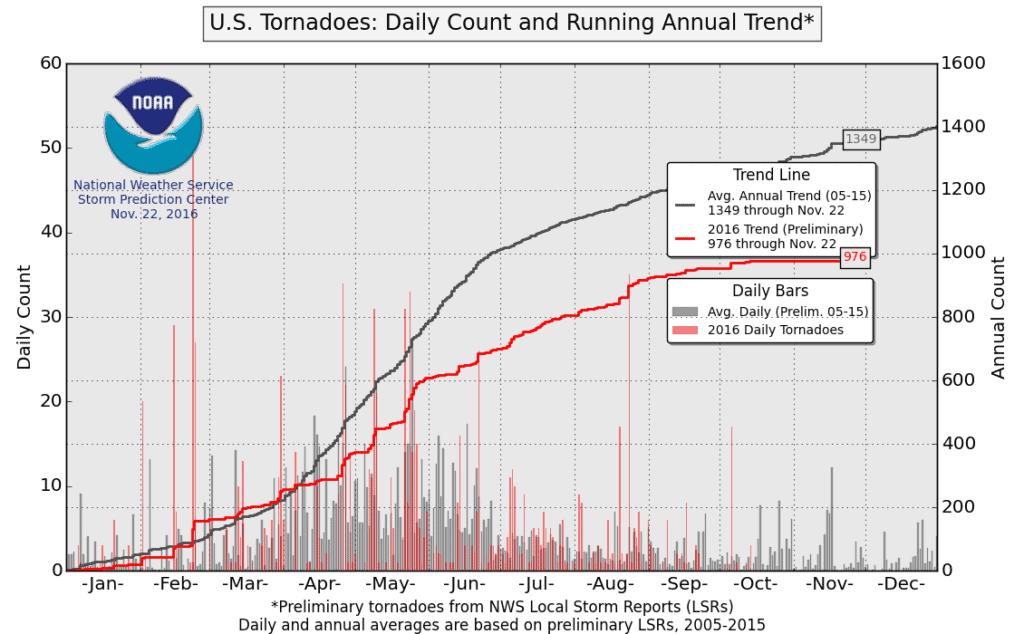 We'll likely add a couple more to the final total. There was a tornado reported in Kansas yesterday breaking a long late season tornado drought record. They are rare in December, but still possible.
Oklahoma ended up with 57 tornadoes for 2016 which is right about average.
I think we can all agree that any year tornadoes are at a record low across the nation is a good year! -AT