Colder Weather Settles In and the First Snowfall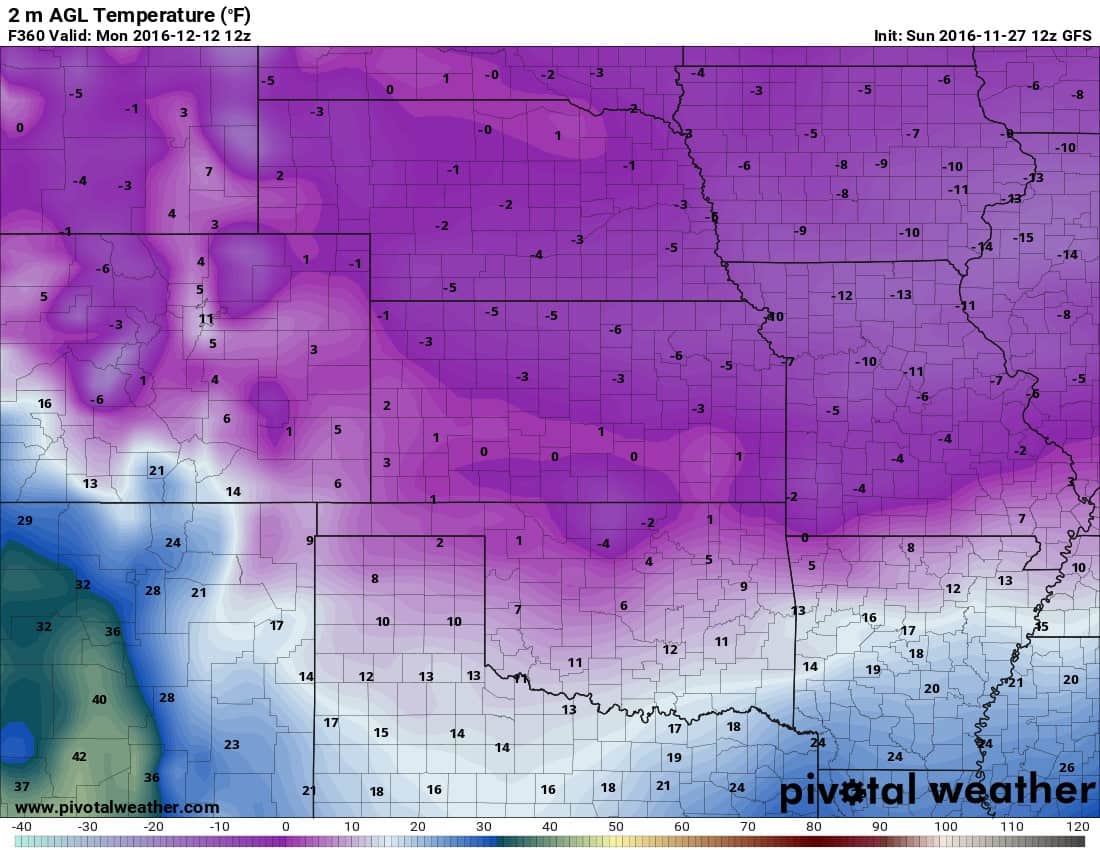 We've enjoyed a pretty nice November but the overall weather pattern is changing as we transition over into Winter. One of the big stories for December will be two arctic highs gripping the country at different times and many seeing some significant snow.
First things first. This week, temperatures late Tuesday will take a nose dive and that sets the stage for the rest of the week into next weekend. Get used to wearing jackets and/or coats from that point forward. Late Friday/Saturday a wave of light precip will move across. This will consist of very light snow for parts of the TX/OK panhandle and light rain for the rest of OK. Also chilly with highs in the low to mid 40s for the most part. So bundle up for Bedlam! See the maps below for temperatures and precipitation on Saturday.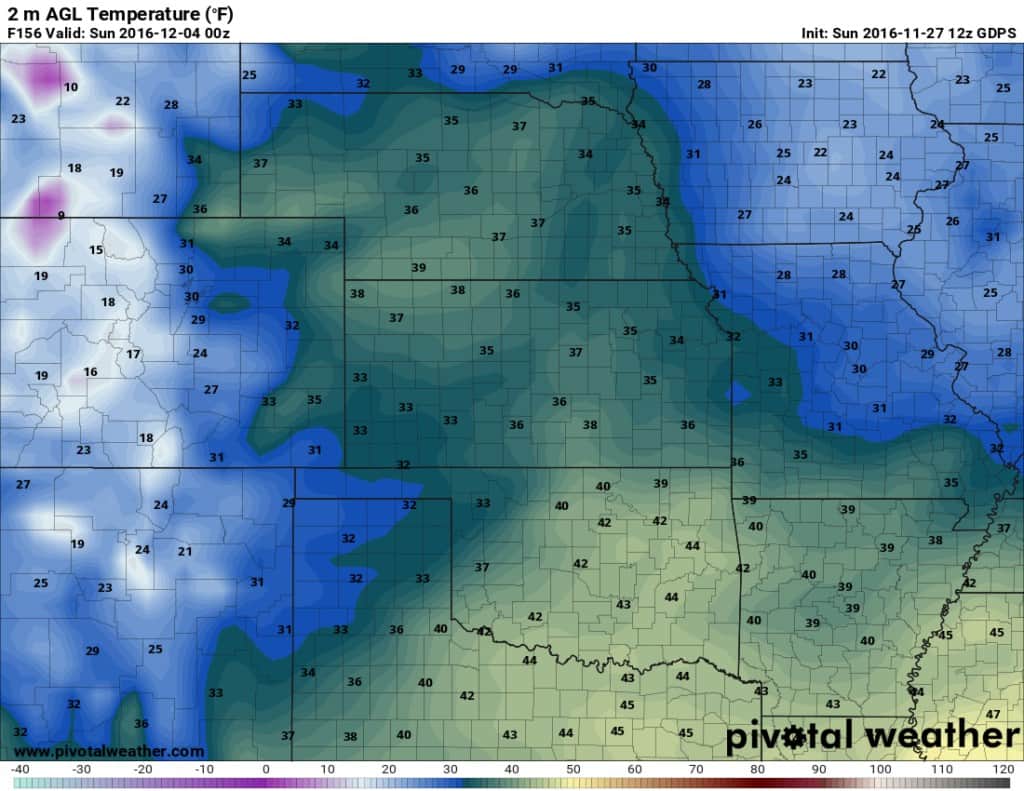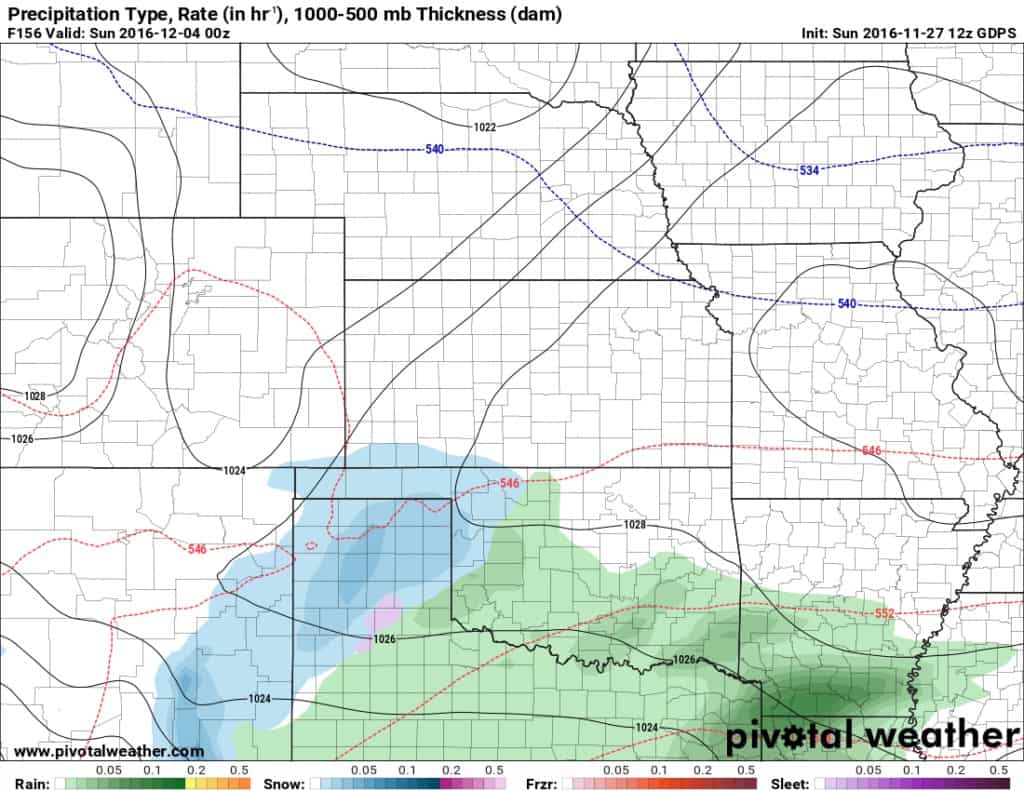 Not much is expected after that other than reinforcing shots of cold air with brief rebounds in temperatures. I don't foresee any significant precipitation at this time. However, the arctic blast won't be too far away. To give you an idea, I've posted an extreme model solution here of temperatures the morning of December 12th.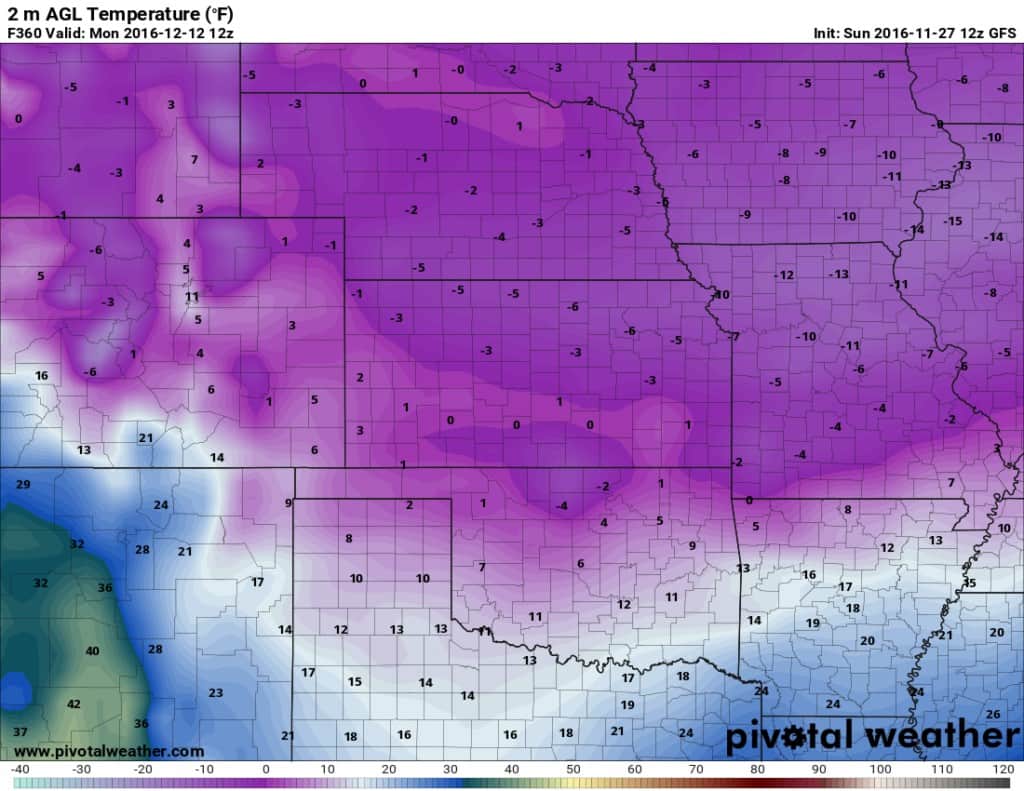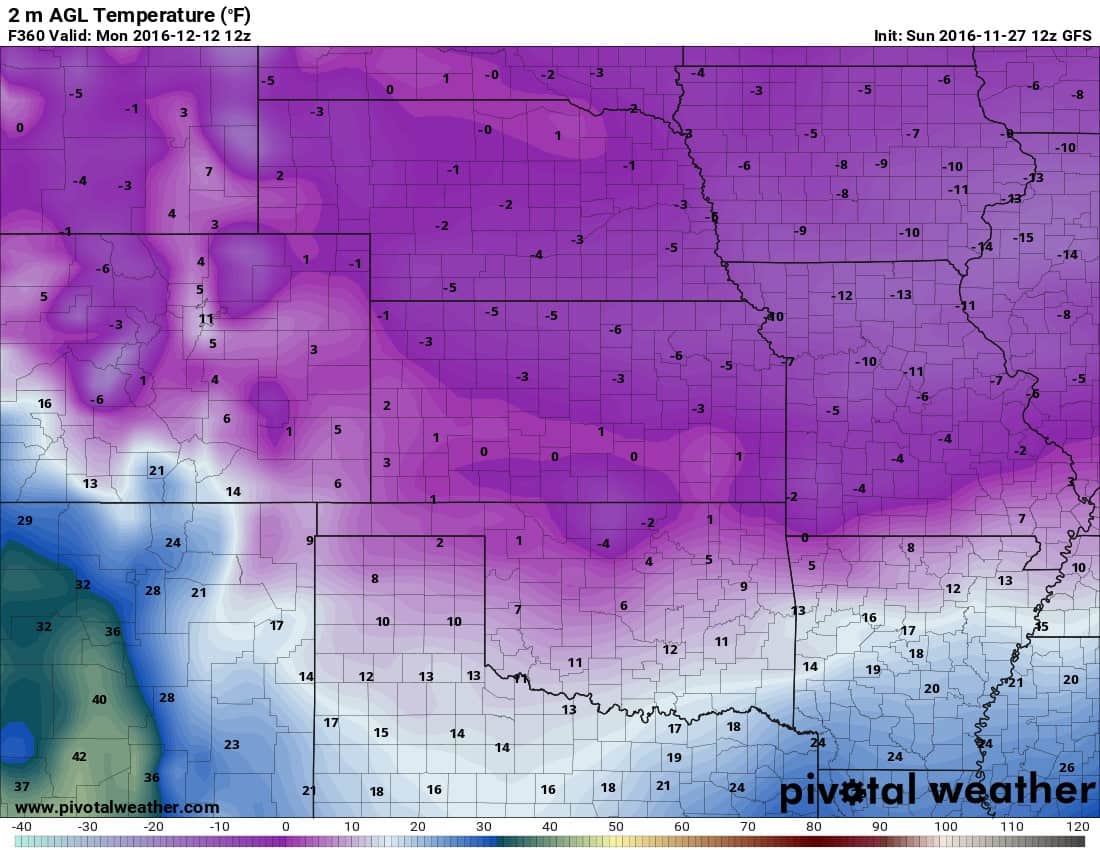 Now, will it get that cold? No, but it does signal that this weather change means business. At this time it's better to lean more towards an ensemble approach, so temperatures may be a little closer but not quite to this example either. At this point I'd take a blend of the two. Either way, it's going to be a rude awakening for many across the nation.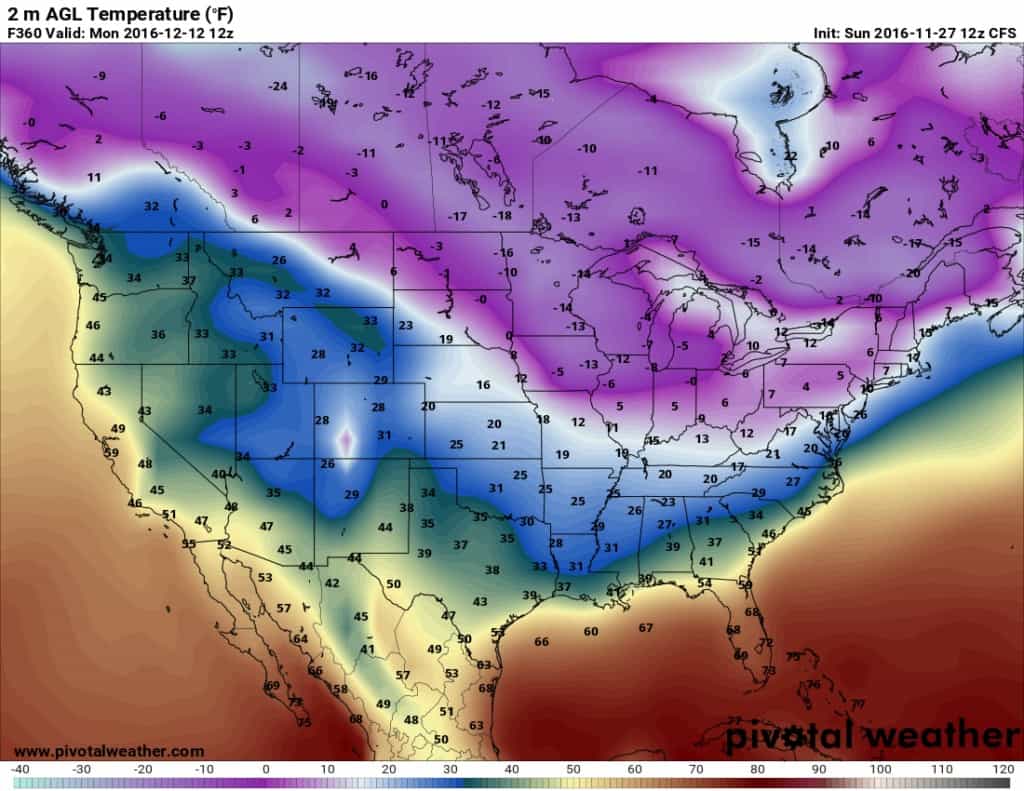 Regardless on how the temperatures play out, I think around this time of the month is when the body of the state will get a little bit of snow as this model output indicates.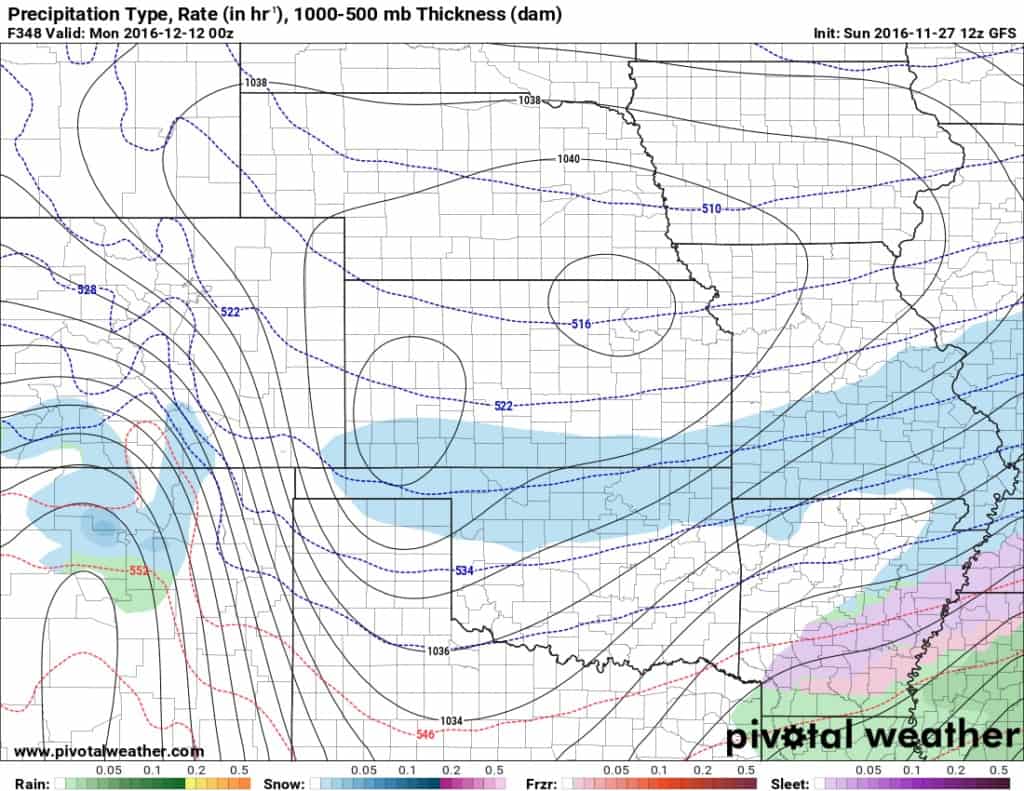 And this output gives you the overall snowfall total projections through mid December for the country.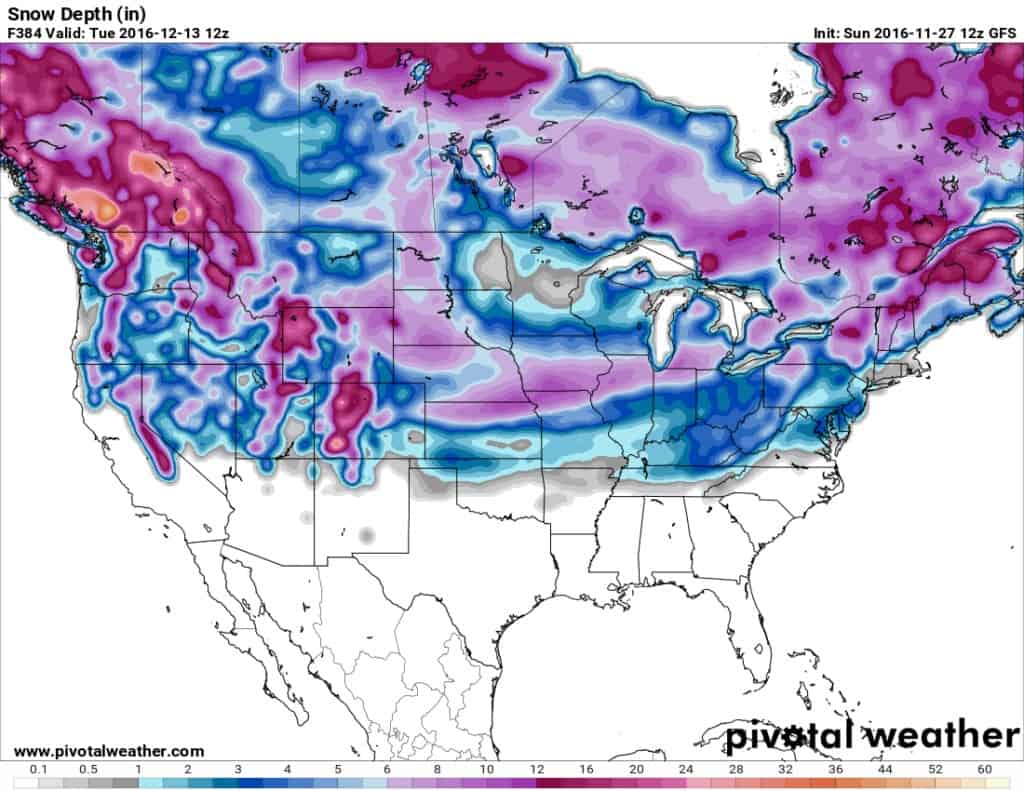 So what all of this means is that Winter is coming. Although we've had a great Fall of mainly dry and pleasant temperatures, wild swings of cold air and occasional light precipitation will move across the remainder of our 2016. I'll keep an eye out for anything that looks more earth shattering. In relation to this, you are going to see wild forecasts posted all over social media. I think some were already calling for a snow storm in Oklahoma for the 30th and this weekend. I never saw a good indication of that, so I didn't make that my forecast. Check back often and I'll update you as I see things develop. My reputation has been built on providing the most accurate weather forecasts in Oklahoma and I work very hard to maintain that honor.
On a side note, make sure you've downloaded my free mobile weather app, ATsWeatherToGo at iTunes or Google Play. It's great for traveling all across the country and now includes winter weather push notifications. If you've tried it in the past but stopped using due to any buggieness, give it it another try. The version out today is bug free. Also, I've included access to Road Angel roadside assistance which is now built inside the app. So you can now feel safe should your car breakdown or if you get stuck on the roads due to weather this holiday season. Be sure to read more about it here: Road Angel