Valentine's Day Love and Return to Winter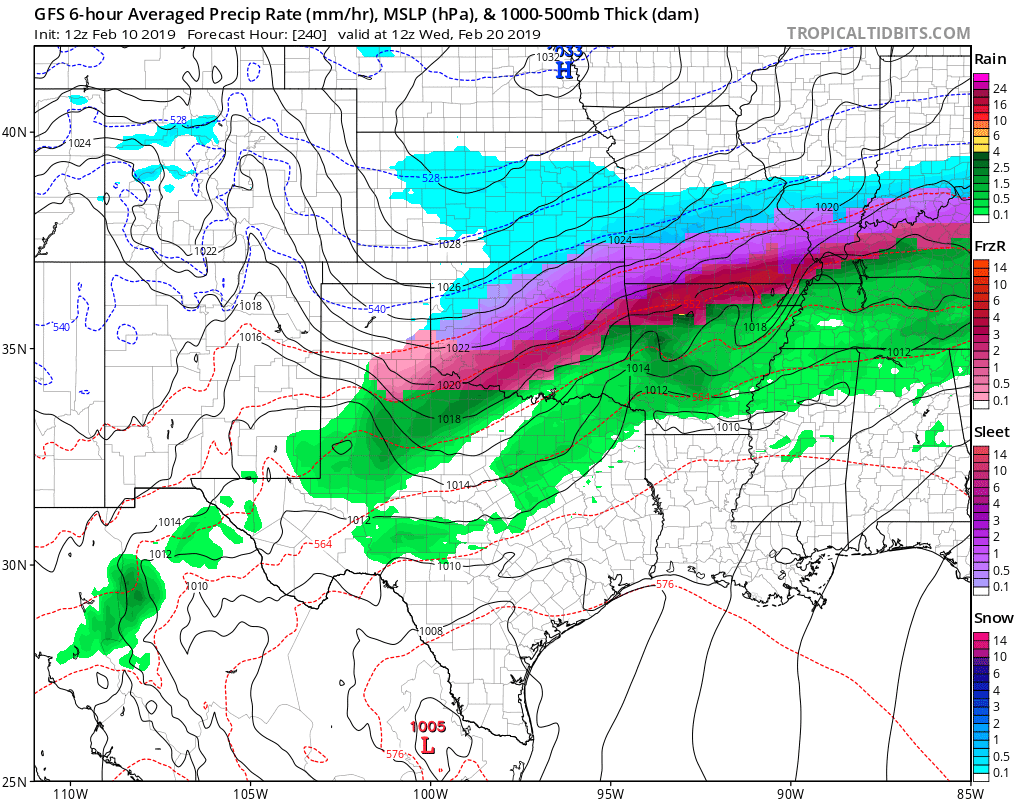 The weather has gone soft on us for Valentine's Day with widespread warmth in the forecast! Should be a very nice day with temperatures in the 60s and 70s! Whoohoo! There will be some cloud cover and some gusty southwest winds at times however.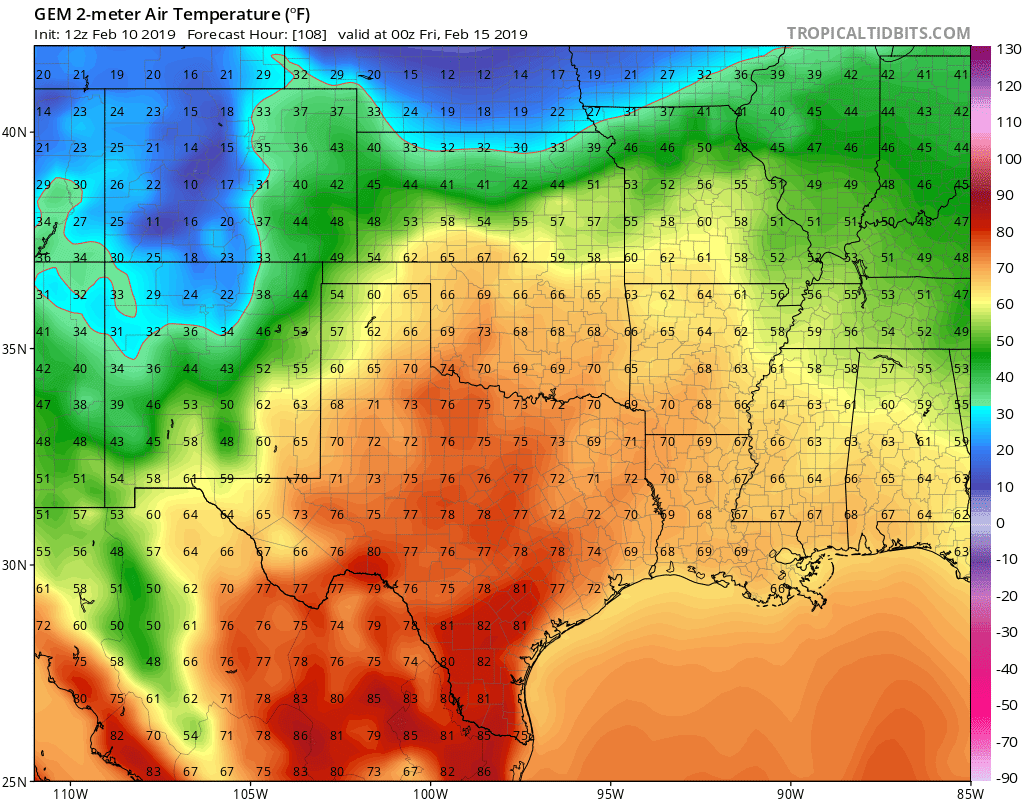 A cold front moves in overnight and that sets the stage of more winter weather starting on Saturday with a passing weak wave of snow. Don't hold me or the model to the exact numbers or placement yet, it's a long ways out. 48 hour rule!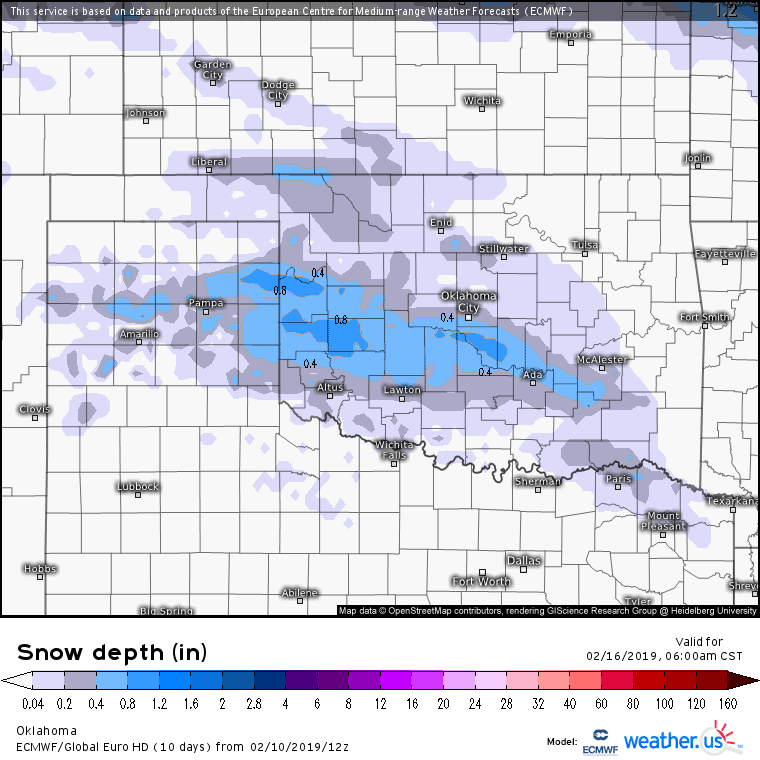 [su_spacer][ad id="1787″]
The system after that has been showing up in the model data for about a week now but they can't get a handle on the exact day or days. The window is from the 18th to the 21st. The model shown below is for the 20th and the main purpose is to show that it looks to be a significant storm and unfortunately some ice with it.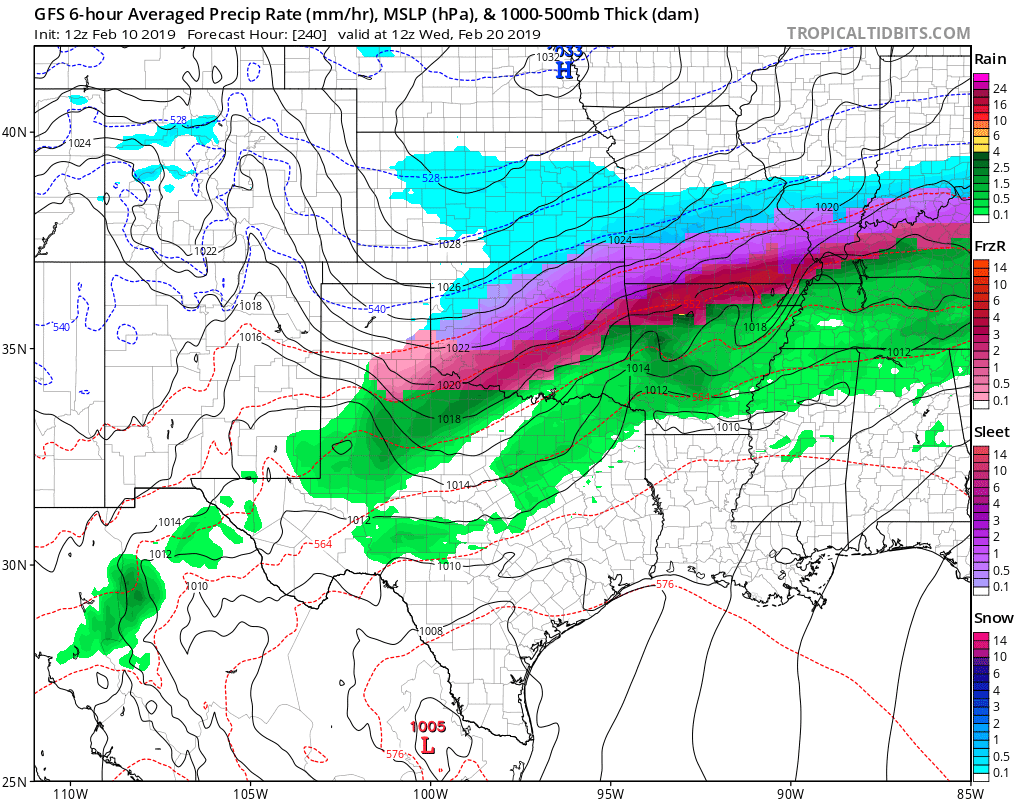 Time will tell as we get closer and I'll update you accordingly. -AT