Potential Flooding on Wednesday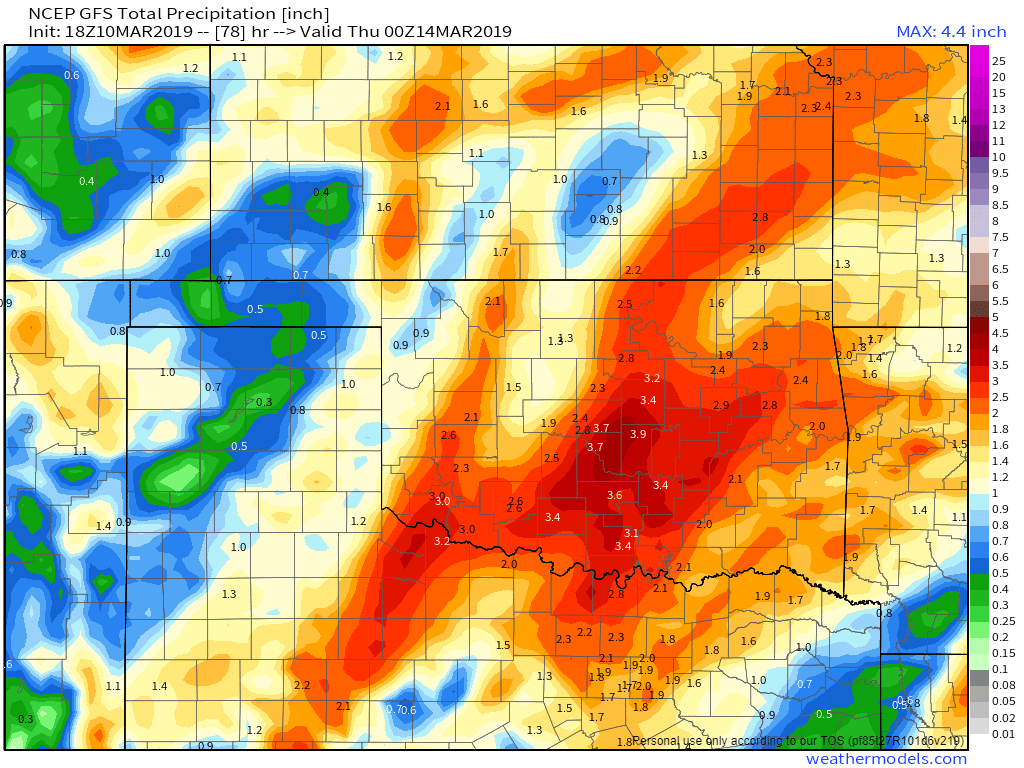 The weather pattern will remain damp through Wednesday until the next storm system finally kicks across the Plains.
Between now and Tuesday evening, expect light scattered showers moving through the state.
As we head into Tuesday night, the storm system will trigger very heavy thunderstorms and those will dump copious amounts of moisture, so rain totals appear to be excessive in some places. For the past few days models have placed the highest amounts along the I-35 corridor but have varied in their output. Even now there is still some uncertainty in the final numbers, but the potential as been anywhere from 2 inches of rain to as much as 6 inches. Obviously the higher the number, the greater the chance on experiencing flash flooding.
A few of the models are shown below to give you an idea. Don't focus so much on exact placement, just the general overall trend.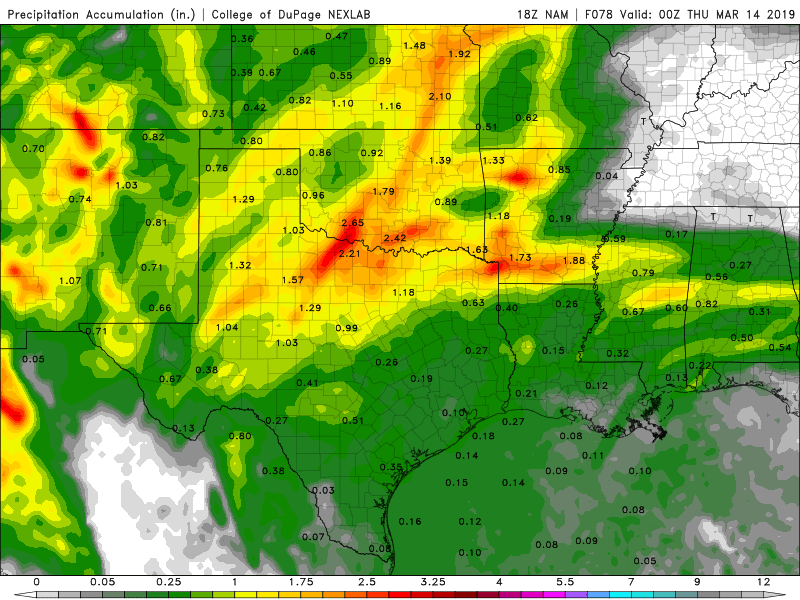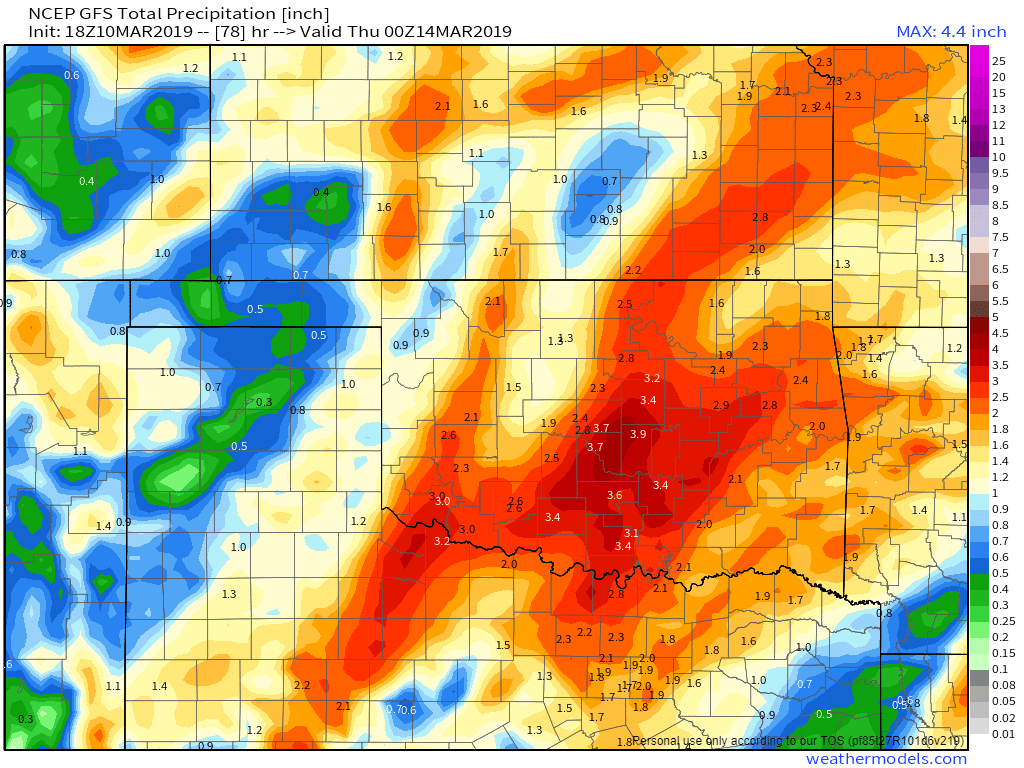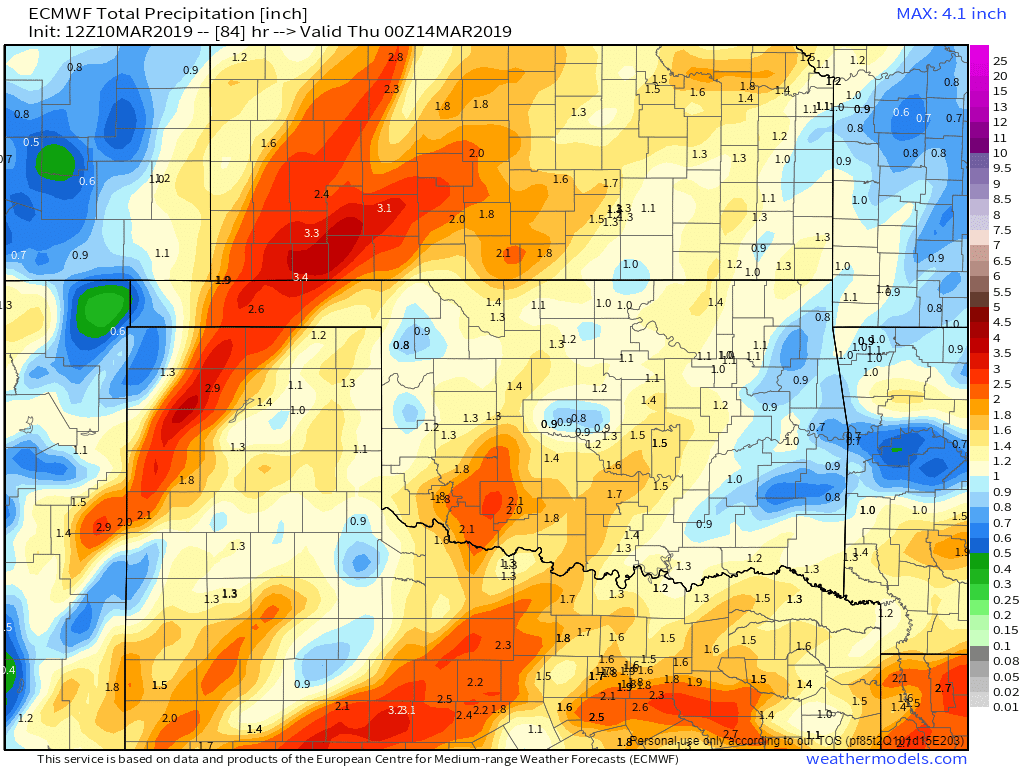 [su_spacer][ad id="1787″]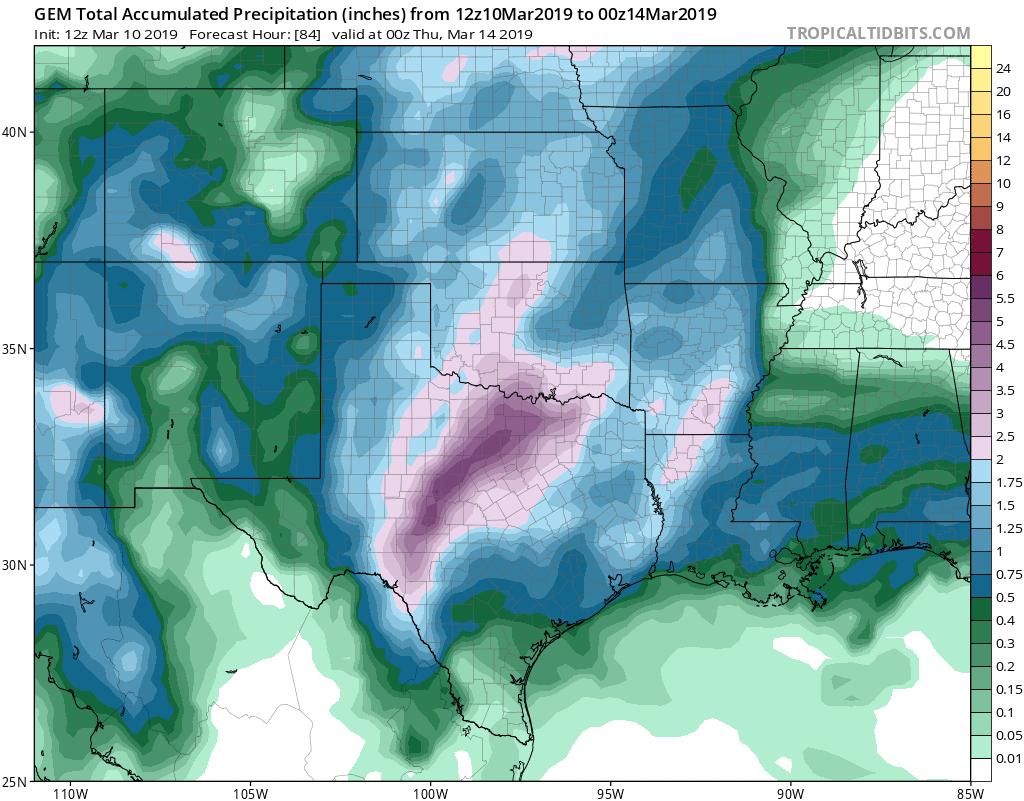 Should you find yourself Wednesday morning approaching a water covered roadway, turn around. You don't know if the road has been washed out or how deep the water is. It only takes about foot or two of rapidly moving water to carry most vehicles downstream with you trapped inside. -AT