More Widespread Rain This Week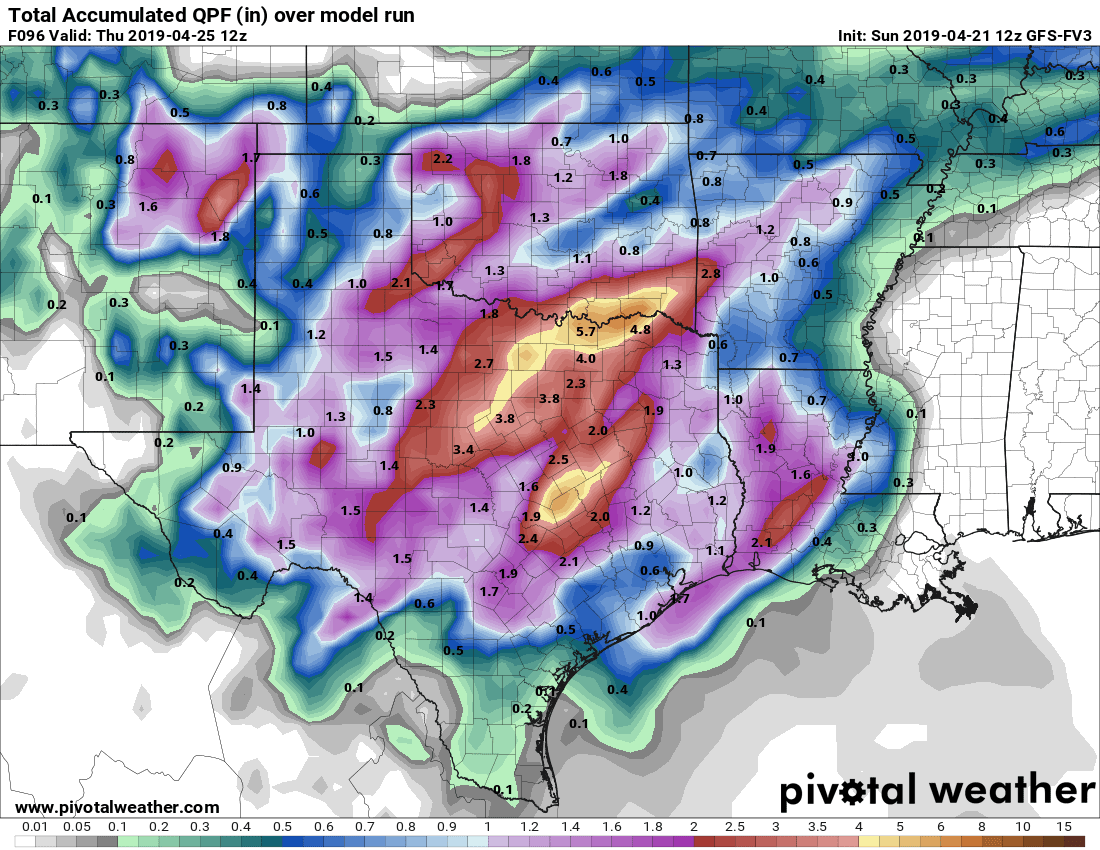 A slow moving storm system will interact with a weak cold front to generate several rounds of showers and thunderstorms starting Monday evening and continuing through Wednesday evening. The bulk of the rain will be from Monday night through Tuesday night however. I've posted a couple of computer models to give you the idea on estimated rainfall. One thing is for sure, we don't have to worry about a drought anytime soon!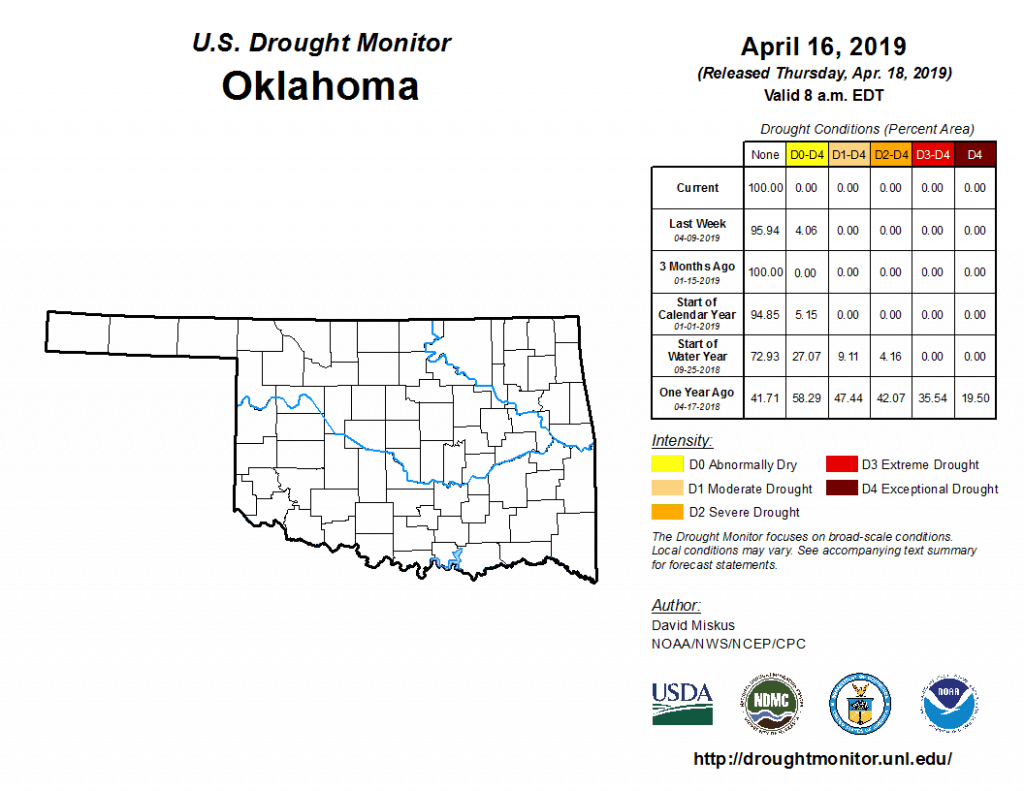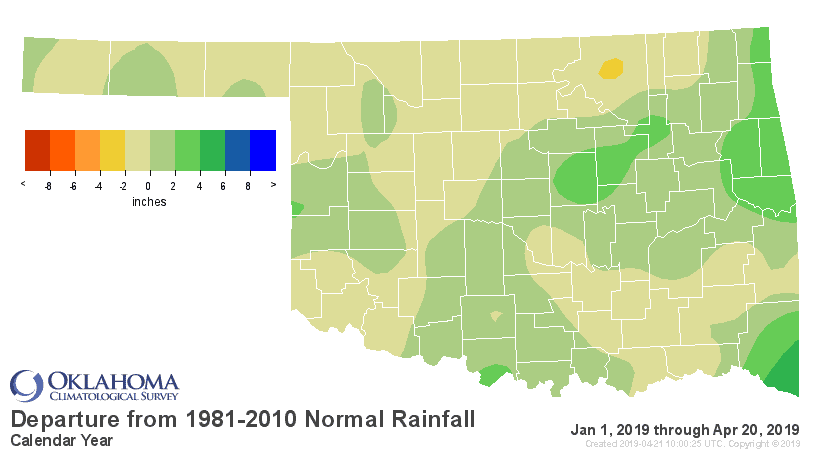 Start time for the event on Monday will be around 7pm when elevated showers and storms develop. The only severe weather threat is pockets of wind and small hail down across S/SW OK.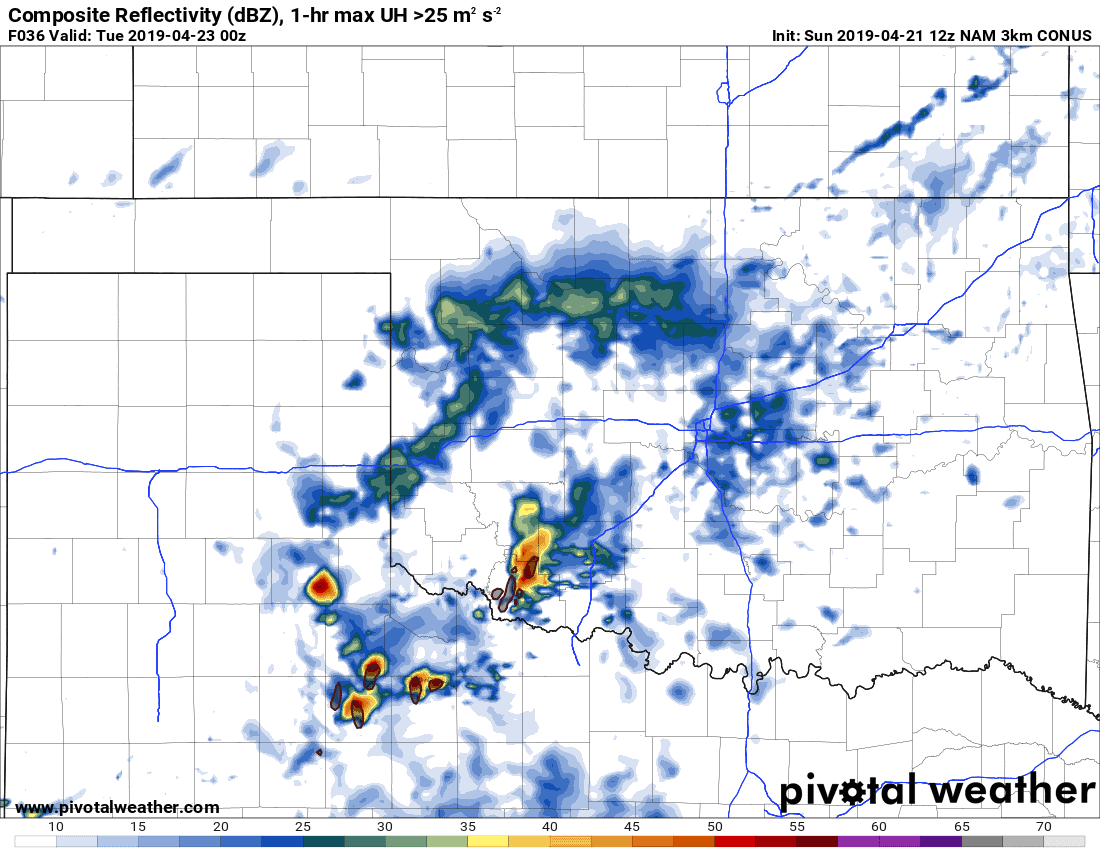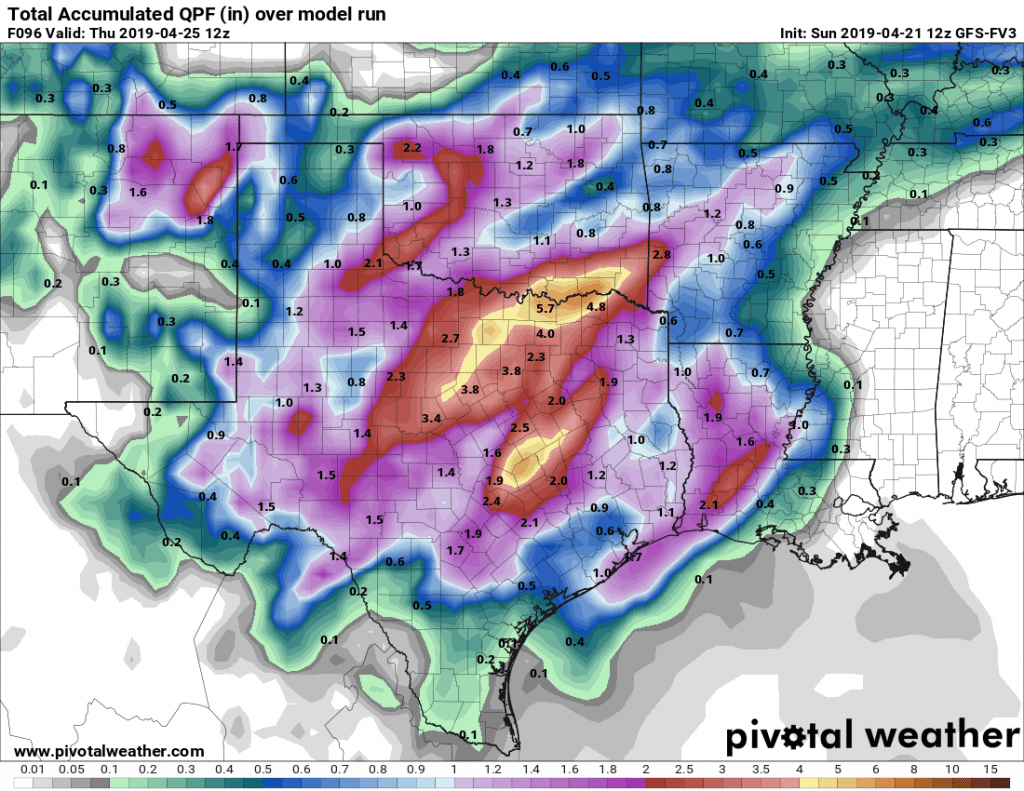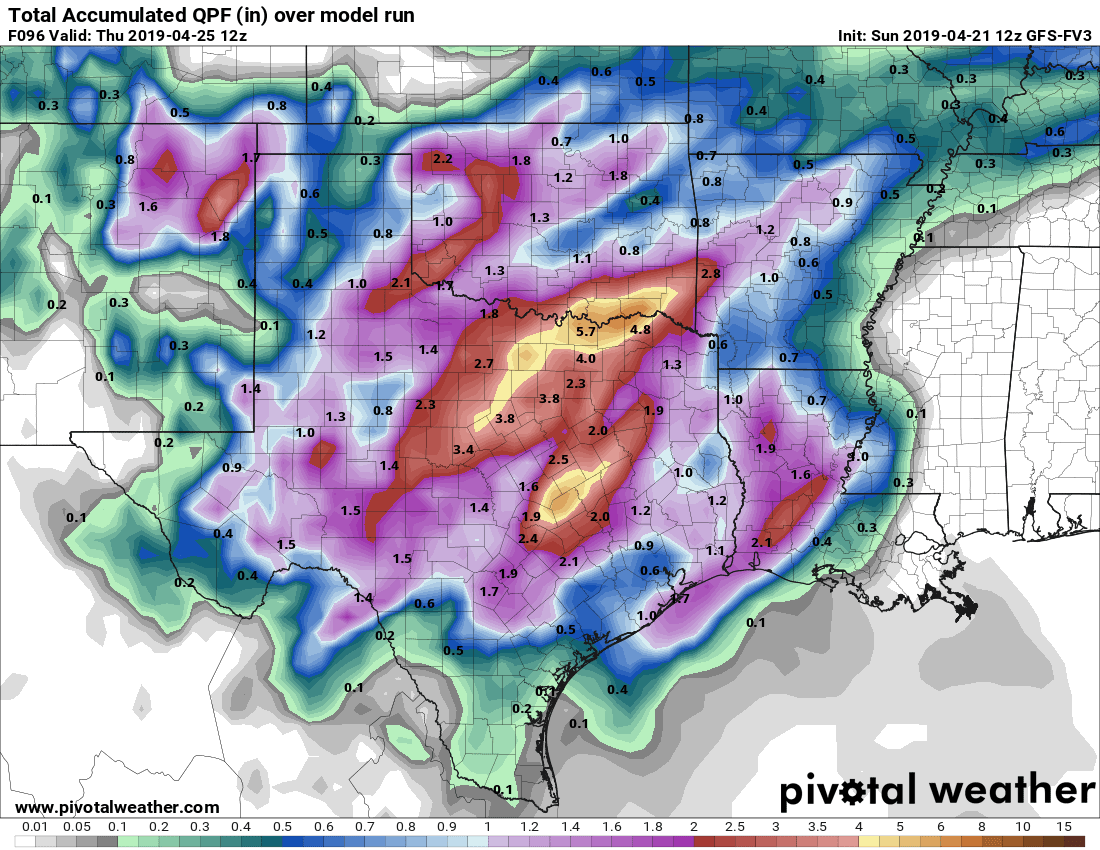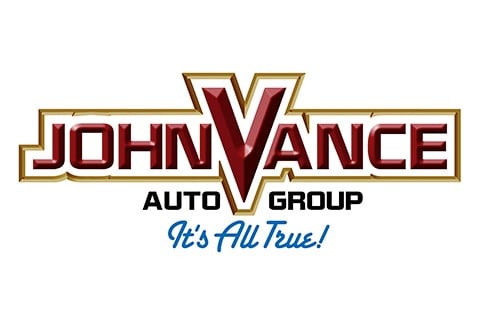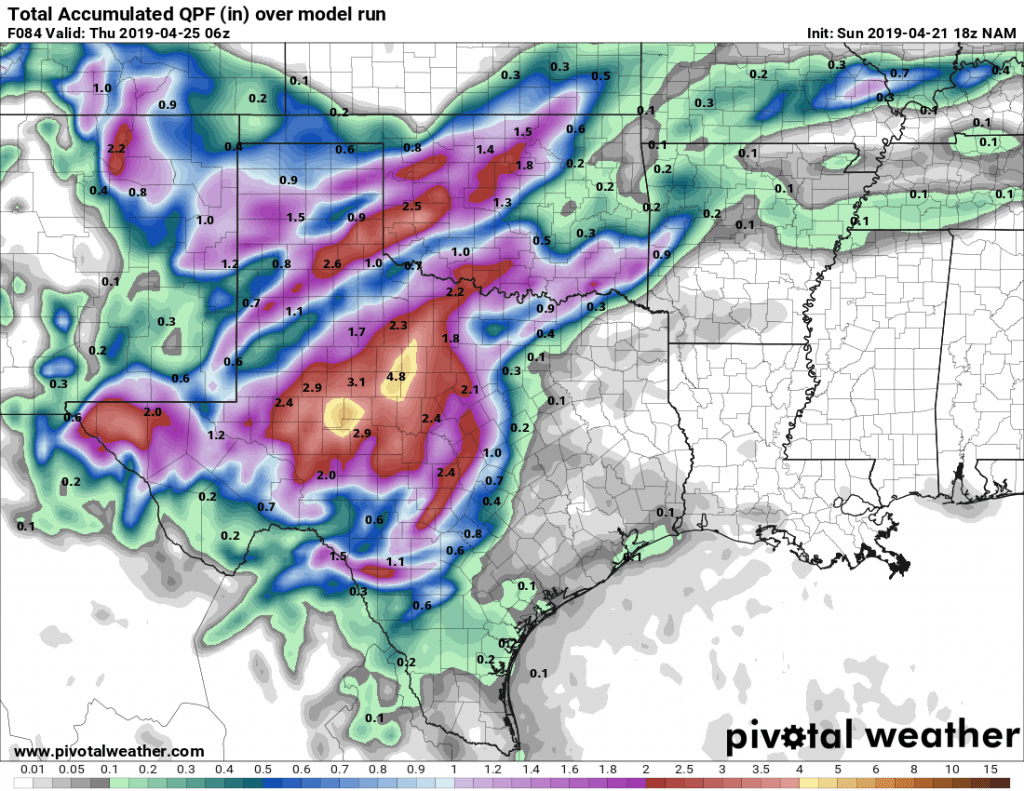 After this round, things are mostly quiet until we reach the end of the month. At that point it looks like several days of severe storms may return assuming certain conditions are met at that time. We've had a mostly quiet season yet again with the tornado count of 1. That's unheard of but a trend we can all get on board with!

[su_spacer][ad id="1787″]