We'll welcome a few showers and decaying thunderstorms overnight into the early morning hours, moving from N to S across the state thanks to a weak cold front. This radar image shows some moving into the I-44 corridor before daybreak.
Those will quickly fall apart early morning and the front will stall by afternoon along the I-40 boundary. So additional afternoon storms should develop along it and also drift southward.
Rainfall amounts will be paltry in the overnight activity, but could be quite significant in tiny isolated areas that get hit with storms Monday afternoon and evening.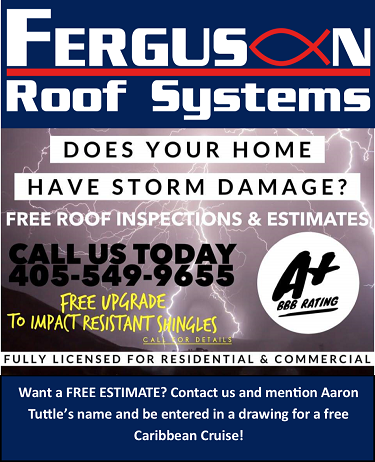 After that, the heat returns with 100's moving in across the W half of the state by Wednesday. The good news is that they won't last long and it appears we'll get a few more showers or storms across the E half of OK Thursday and Friday. Then more rain activity will occur across the state in general over the upcoming weekend.
Tropics are quiet now, but activity will be brewing over the coming days to monitor. The 100s will make another return once we get past the 1st week of August.
[su_spacer][ad id="1787″]