The upper level ridge of high pressure (actually more scientifically stated "heights") and otherwise known as the "heat dome" in layman's terms, will move away from Oklahoma for a bit. This will allow rain and a cold front to move into the area. Expect showers and storms to develop into the Texas and OK panhandle by Monday afternoon and move slowly east and southeast overnight through Tuesday across the state. As typical, rainfall totals will either be feast or famine, from around 1.5″ to just a few hundredths.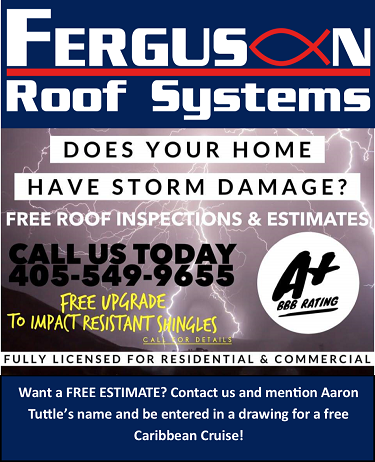 Temperatures will be steamy on Monday with plenty of 100s, but the low 90s return for Tuesday thanks to the front. 90s hang in there through Thursday.
After the brief cool down, 100s will return by Friday and into the upcoming weekend. As far as additional rain goes, there are 2 or 3 significant signals left for August, otherwise expect more of the same, hot and dry.
As a side note, I wanted to thank each of you for becoming subscribers to AT's Weather. I'm honored that you value what I do enough to support me financially. After doing this for years for free, it's a welcome change and allows me to find ways to give more back to you. So thanks again! If you haven't signed up yet and would like to join your fellow patrons, just visit the Donate/Support tab on my website for all of the options. -AT
[su_spacer][ad id="1787″]