What a title eh? Well buckle up buttercup, this blog ain't for the weak. So sit down, grab yourself a bottle and let's get it on!
A little more rain will move through tonight and tomorrow. The last round moves out of W OK by Friday morning and out of E OK by afternoon. There will even be a few wet snowflakes mixed in across NW OK, but no accumulation is expected.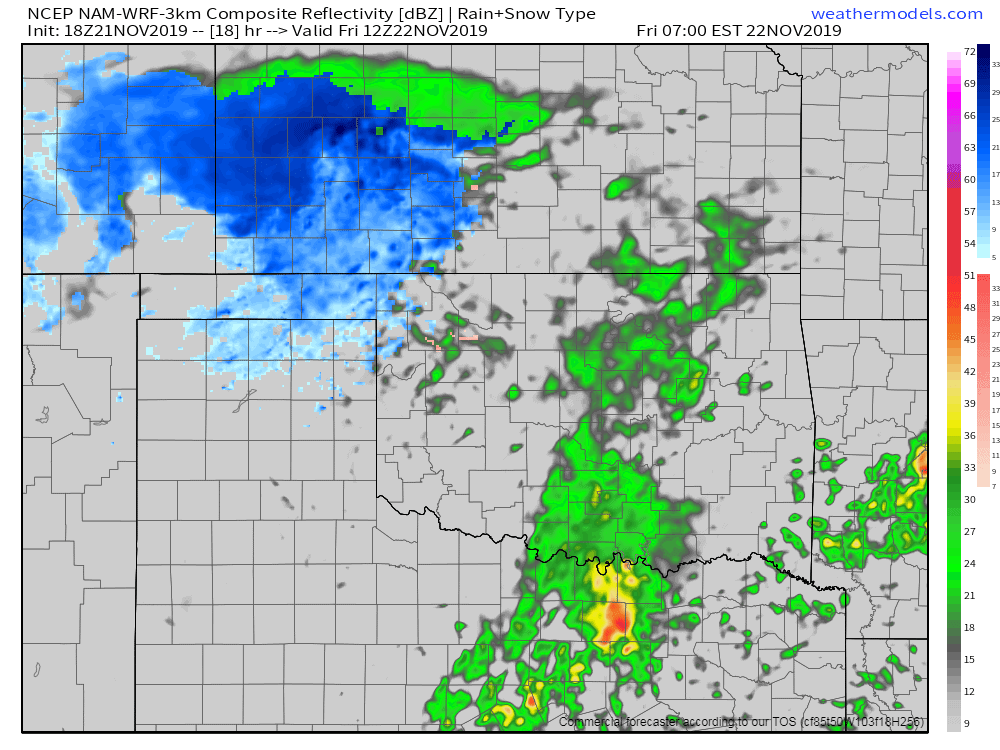 Rainfall totals still look to be the highest over parts of SE OK tonight and tomorrow.
Temperatures won't be pleasant on Friday, hanging tough in the 30s. We'll rebound into the 40s for Saturday and 50s for Sunday.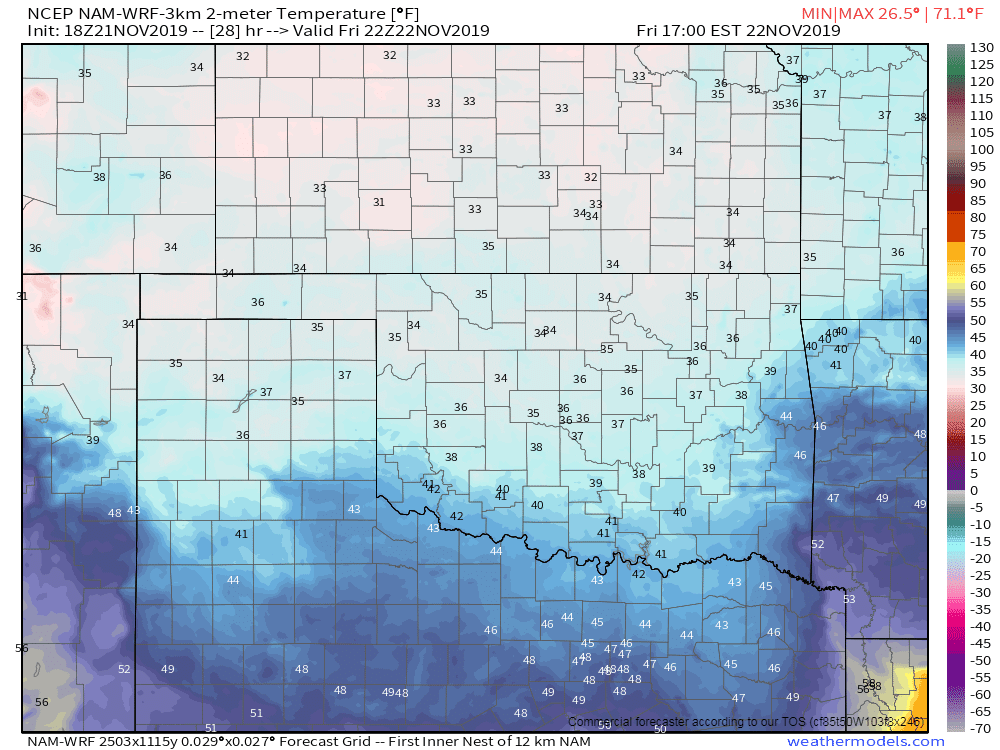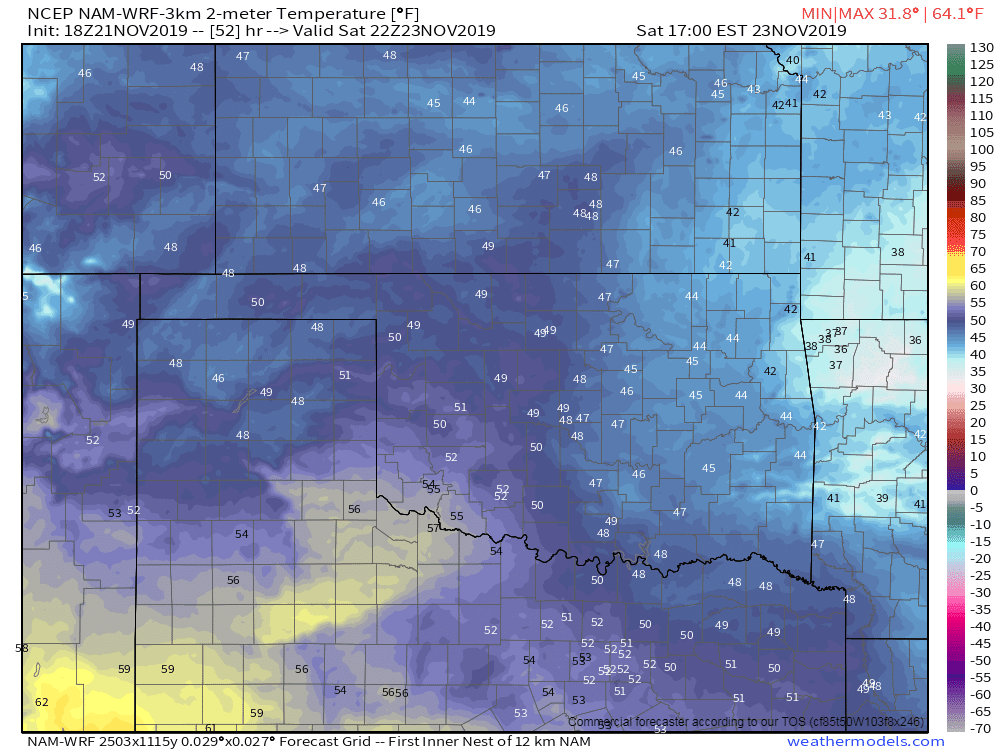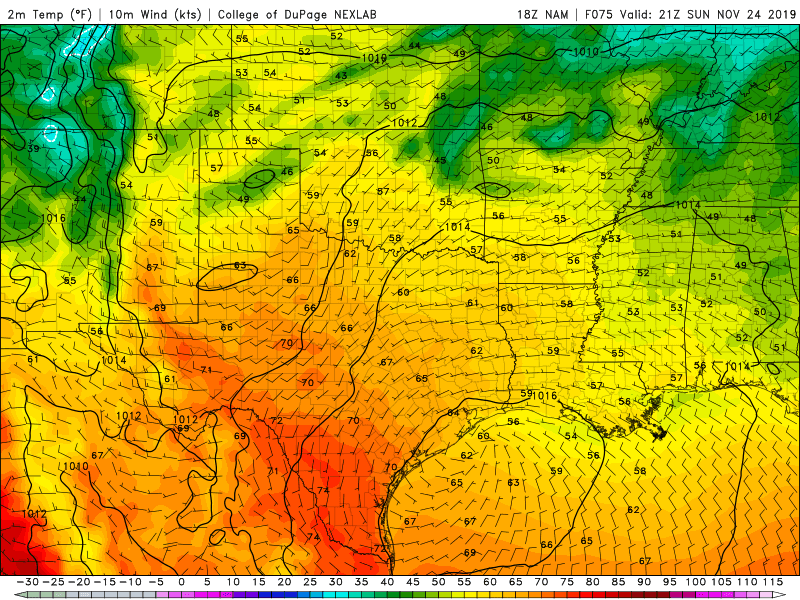 The next wave that moves through Kansas on Tuesday, will bring some light snow to NW Oklahoma. Otherwise, it will be a chilly day in the 40s for many. Additional snow will occur across the TX panhandle on Wednesday with a few inches expected there.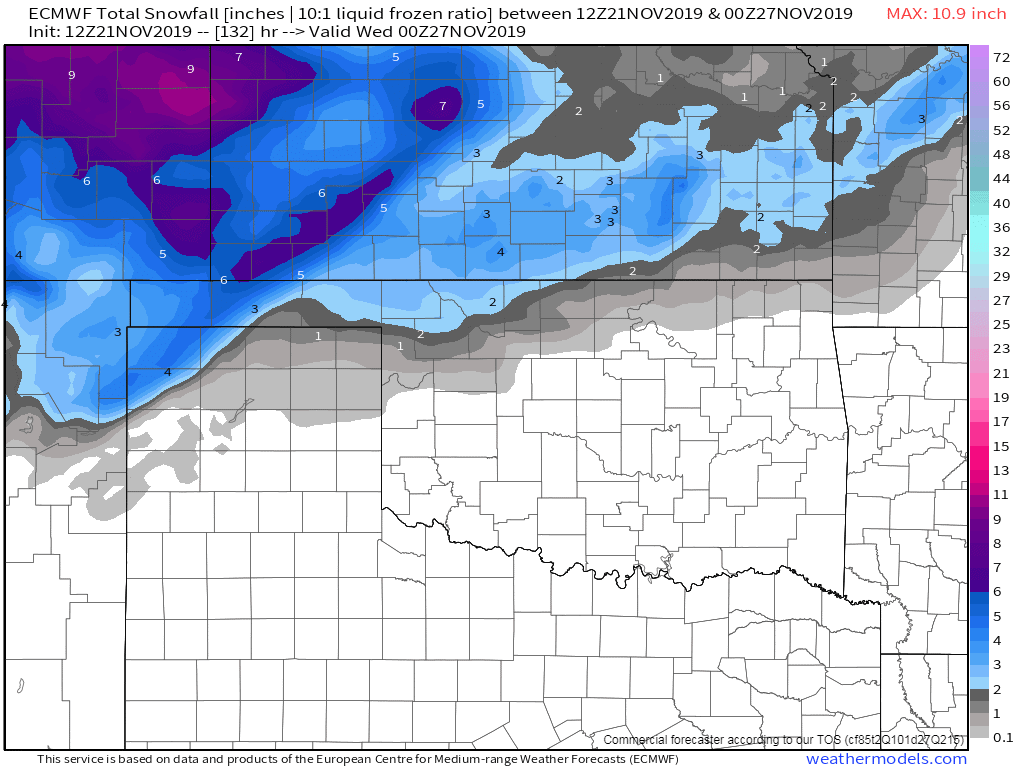 Thanksgiving doesn't look too bad, just chilly with 40s and 50s, a light southeast wind and mostly cloudy skies. Black Friday will be much nicer, in the 60s, and warm for the following Saturday, but with some rain around.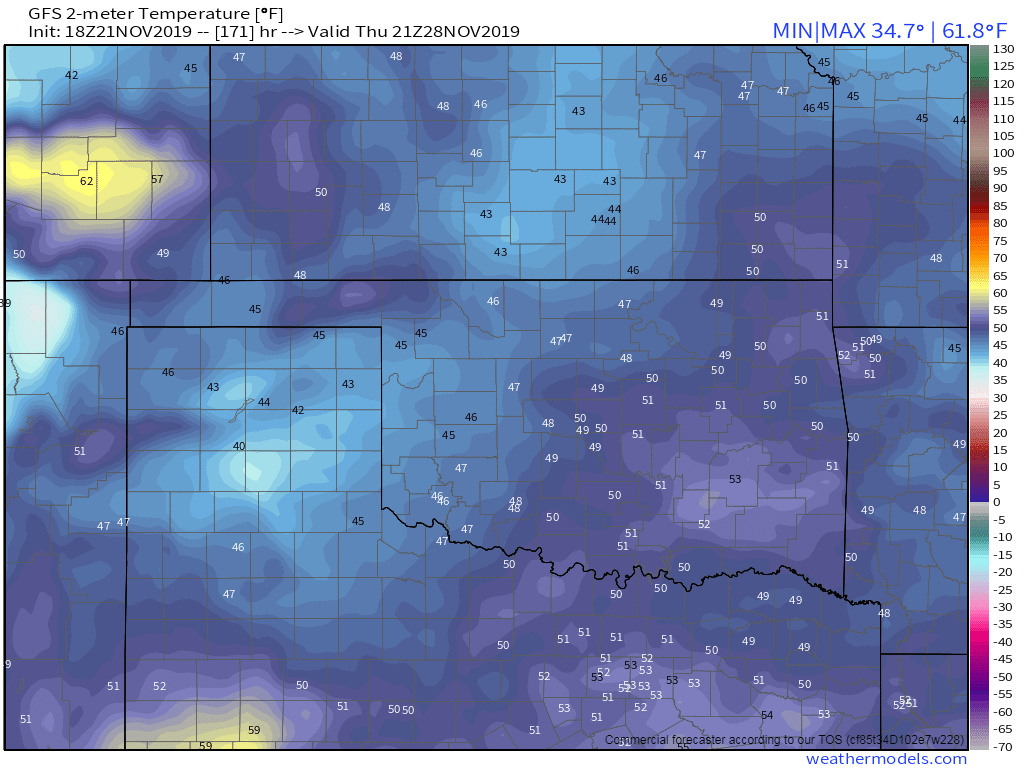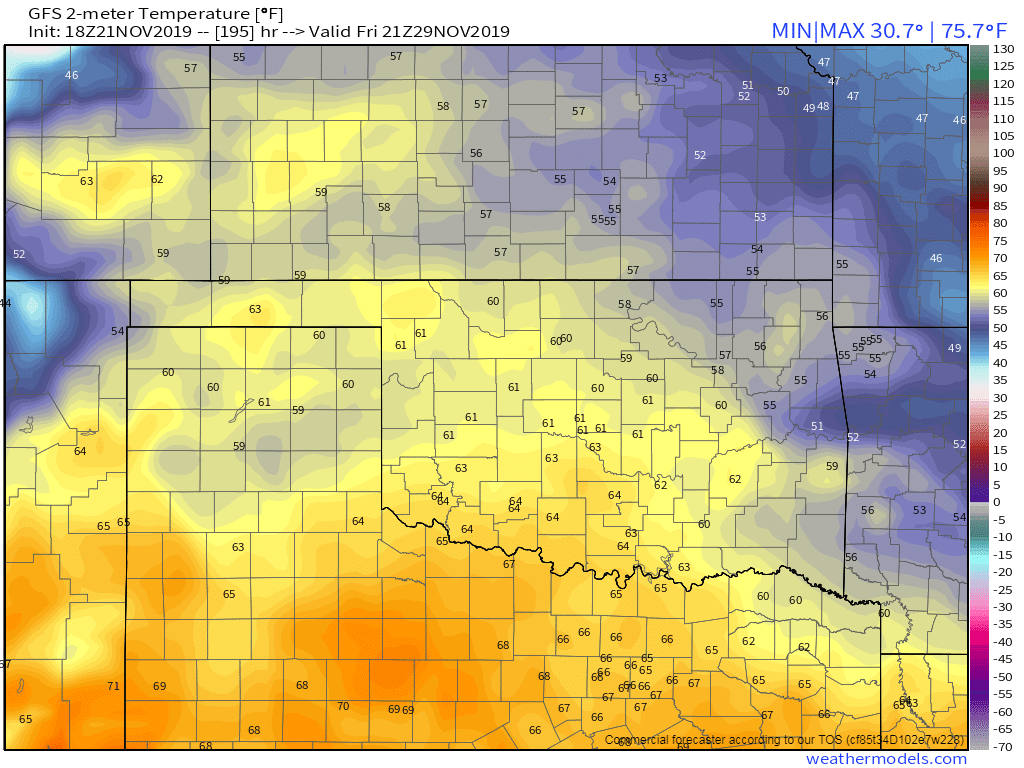 Across the nation, the big story will be a December to remember as the upper jet stream pattern changes to allow arctic air intrusions back into the country starting the 1st of December. This also means a better shot at seeing accumulating snow over a larger area of the state in the coming weeks. So stay tuned!!! -AT