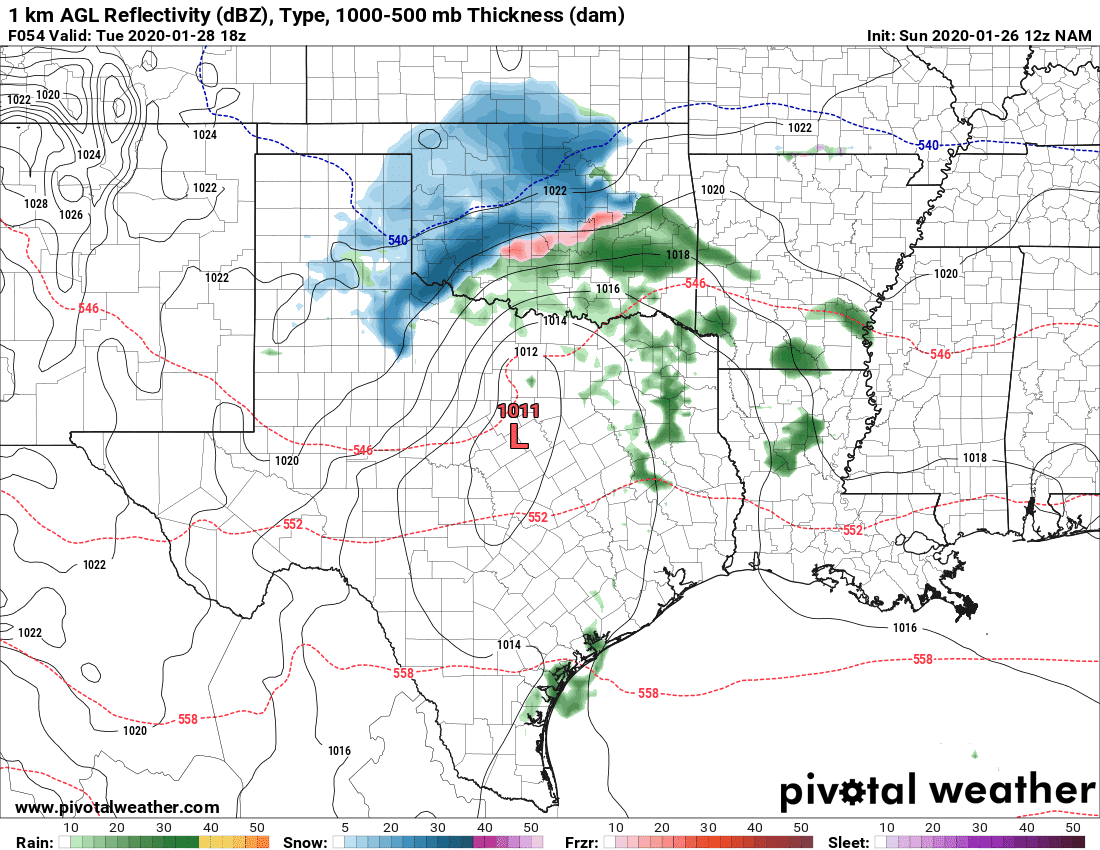 [et_pb_section fb_built="1″ _builder_version="4.0.9″][et_pb_row _builder_version="4.0.9″][et_pb_column _builder_version="4.0.9″ type="4_4″][et_pb_text _builder_version="4.0.9″ hover_enabled="0″]
Here we go again! I'm short on time but wanted to brief you quickly on a winter storm for Tuesday. Just like the last couple of events, temperatures will be at that too close to call threshold from the surface to several thousand feet up. Which makes this forecast just as difficult as the rest recently.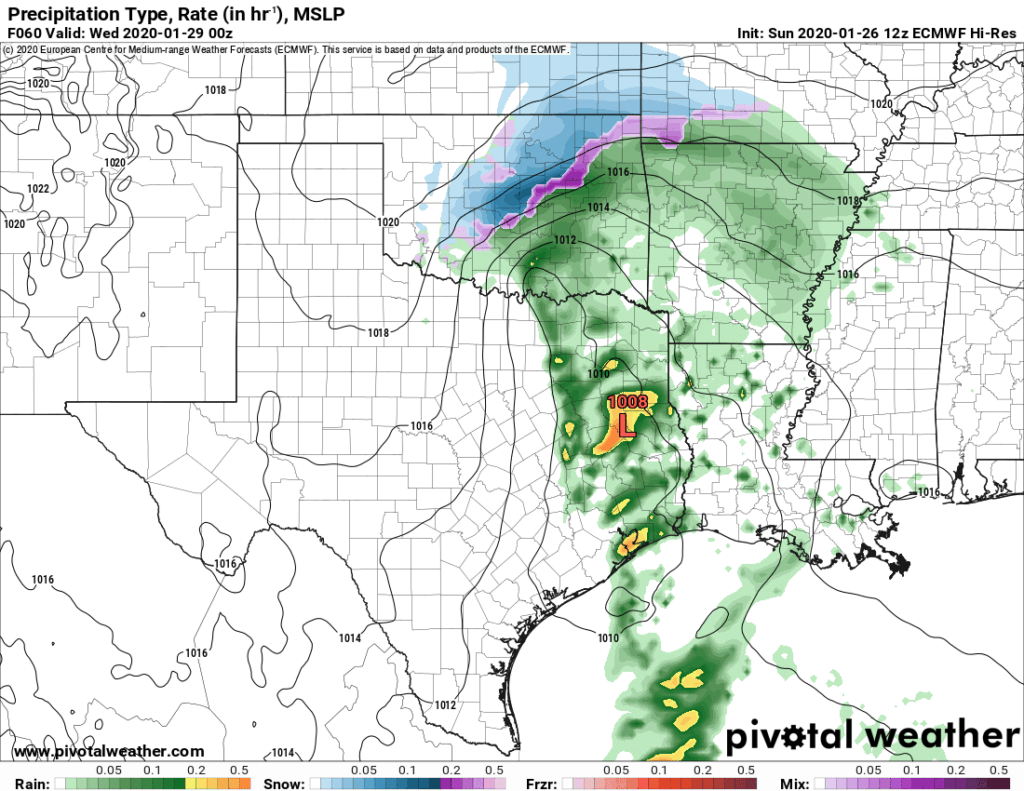 As it stands right now, a strong upper level low will across the state. Indications are it may track along the Red River or slightly south into N TX. Either way the placement is excellent to see snow on the backside of it here across Oklahoma. The question becomes, can the system generate enough of its own cold air to mix down. These can be classic heavy snowfall events or they can turn into very cold rain events. The white's of its eyes may not been seen until Monday night.
But to give you an early forecast, expect a mix of rain and snow across Oklahoma on Tuesday. Snow starts out west first and transitions east during the day. On the southern end of the snow band should be a mix of sleet and freezing rain. The potentail exists for a very big storm. The problem is in the details of every single layer of the lower atmosphere when it comes to the critical 32 degree freezing line. Models won't ever handle this problem well until we get a drone network years into the future. So I'll be updating often.
Here are a few early model estimates of potential snow, sleet/freezing rain. These will change as the track becomes more clear and thermodynamic temperature profile is better sampled.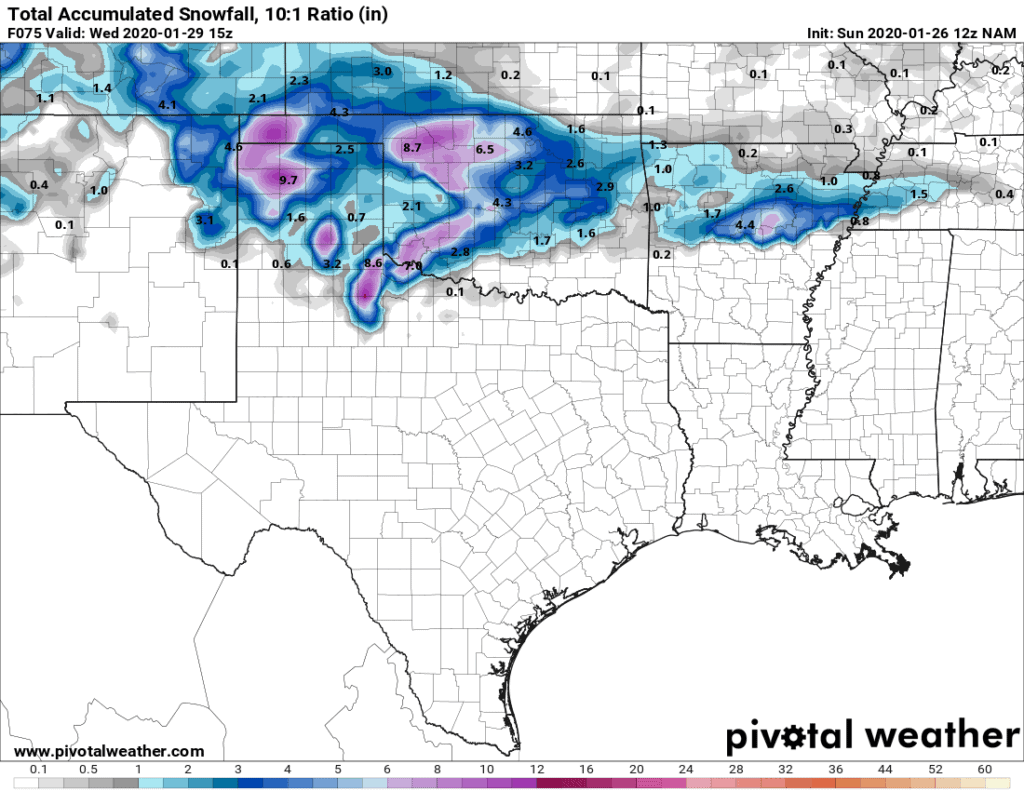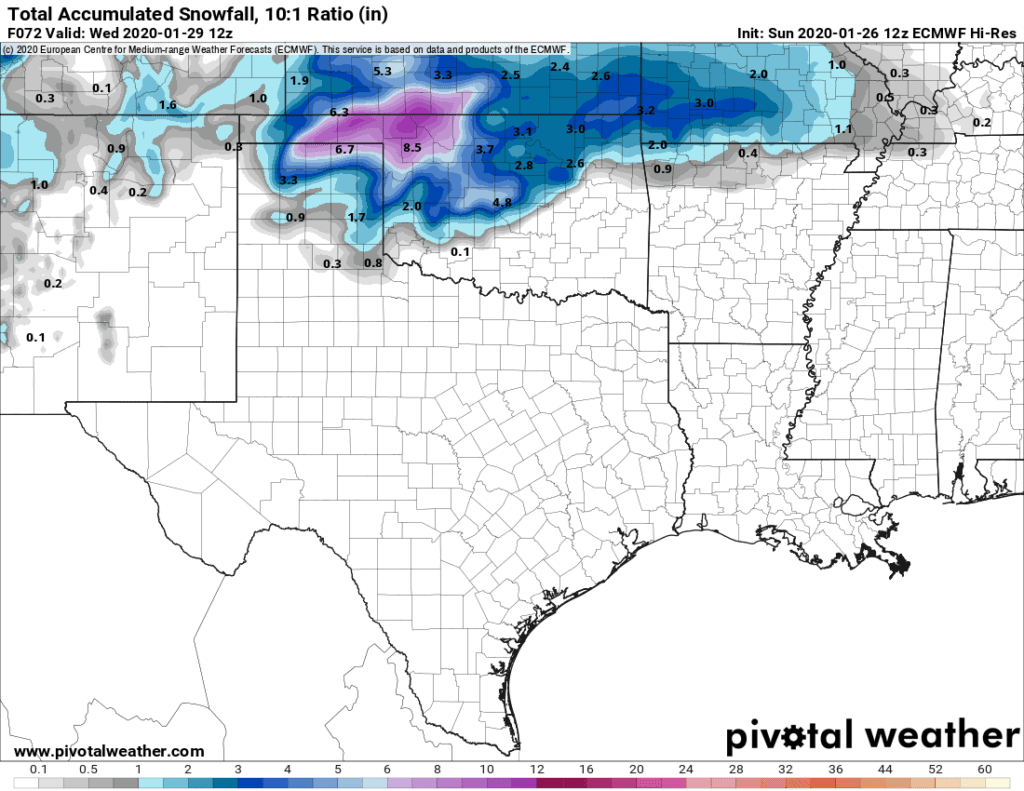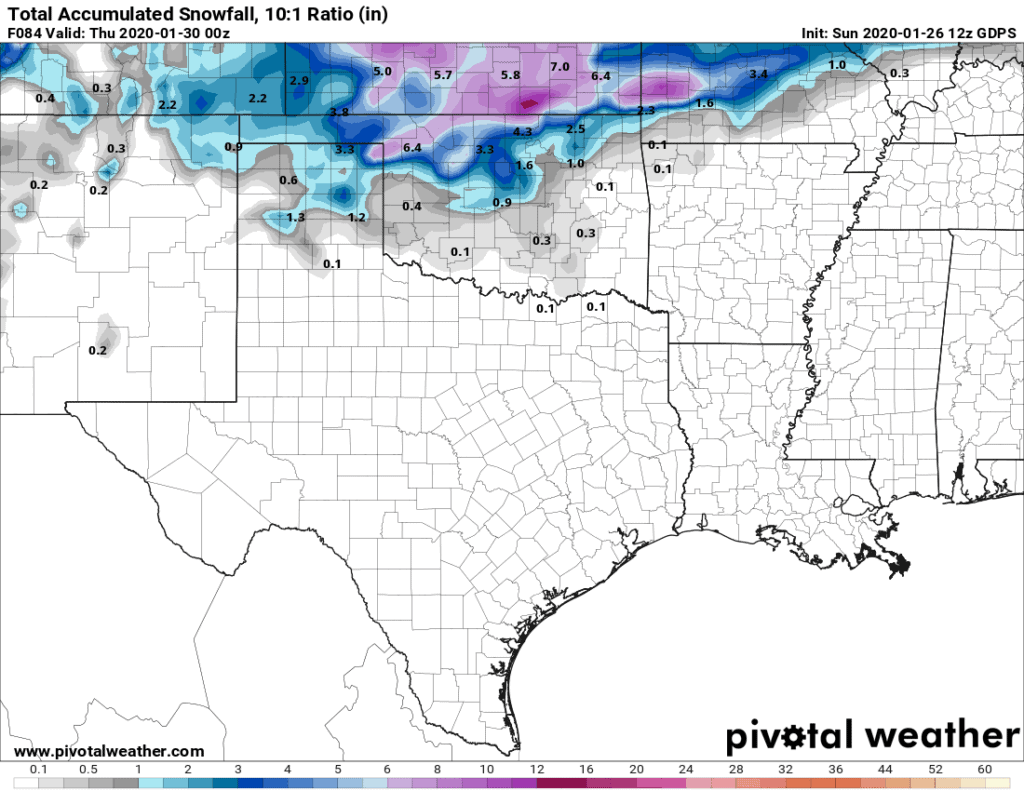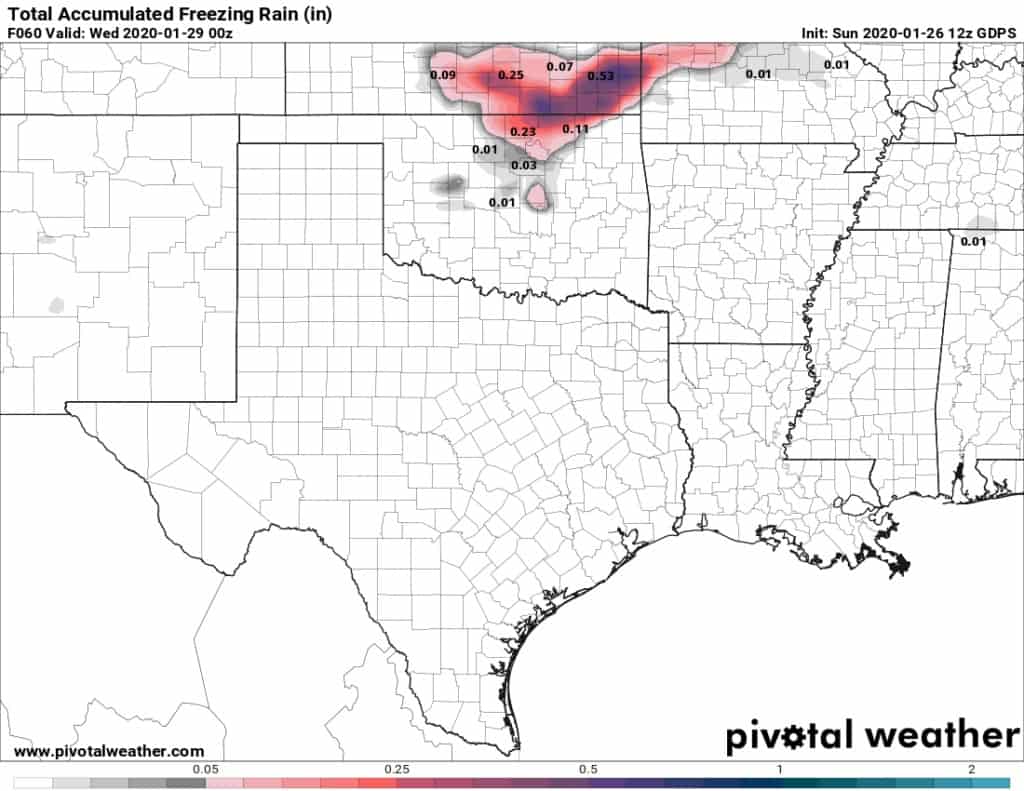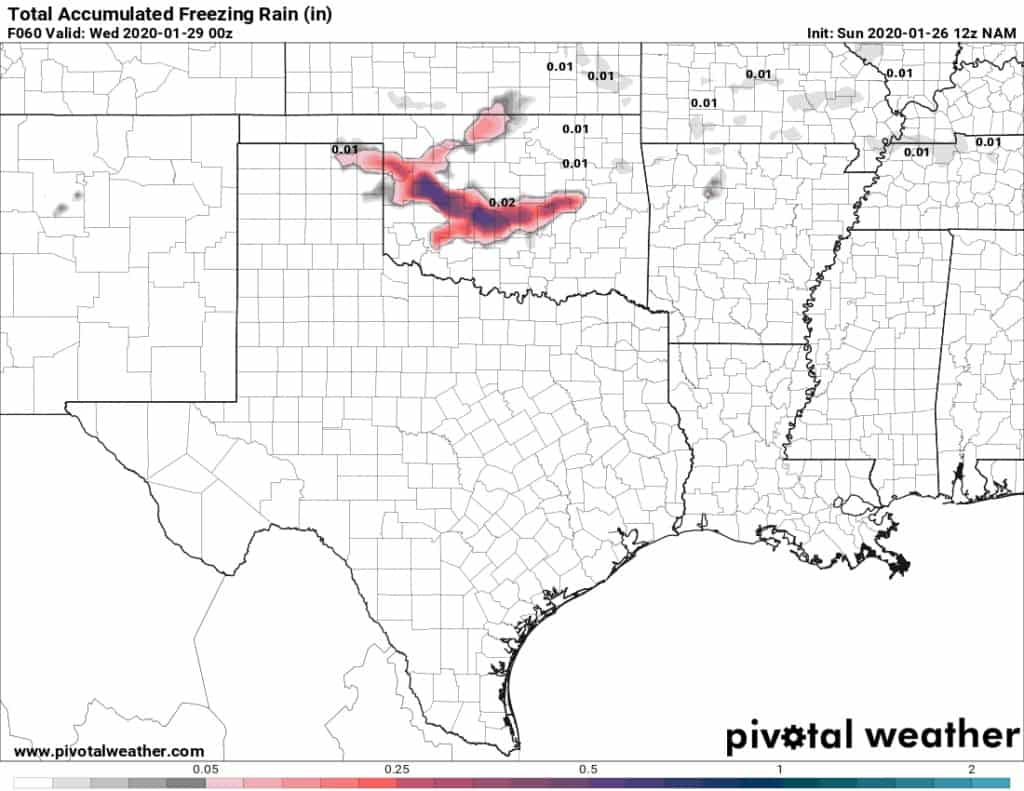 Will this finally be a snowfall worth talking about? Stay tuned!!! -AT
[/et_pb_text][/et_pb_column][/et_pb_row][/et_pb_section]