Winter Returns with a VENGEANCE: Freezes and Snow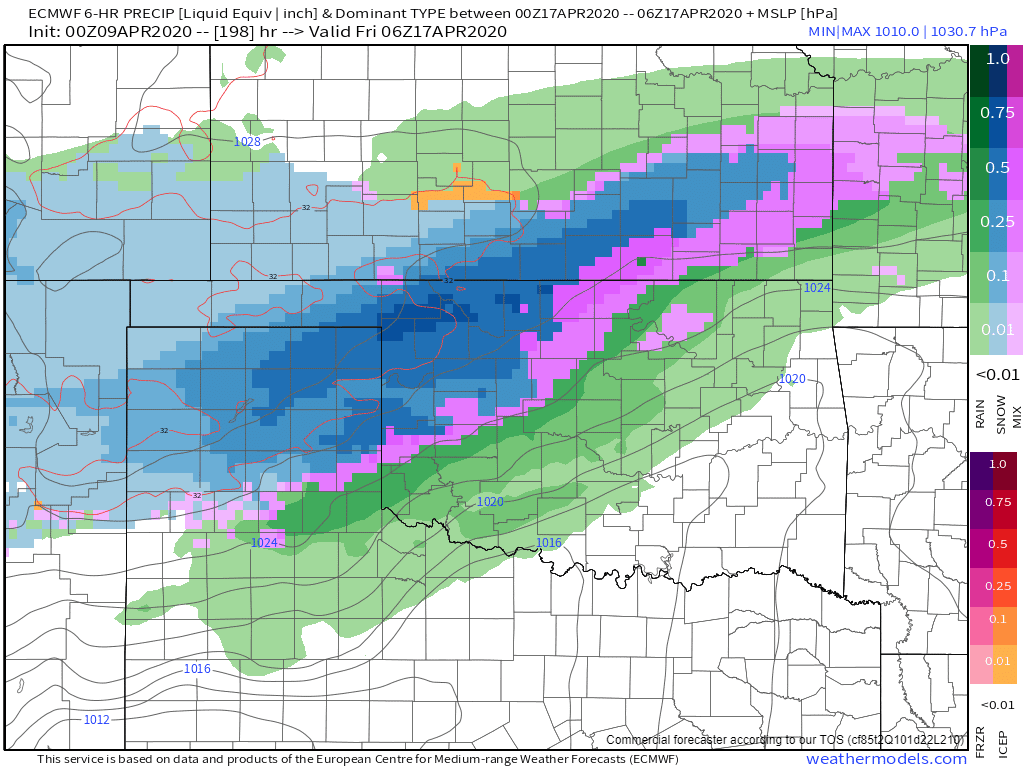 [et_pb_section fb_built="1″ _builder_version="4.3.2″][et_pb_row _builder_version="4.3.2″][et_pb_column _builder_version="4.3.2″ type="4_4″][et_pb_text _builder_version="4.3.2″ hover_enabled="0″]
Winter is returning to Oklahoma with a vengeance and there's a lot to discuss. We'll focus on the highlights here: severe storms, multiple freezes, and snowfall.
Up first will be the frost/freeze which will occur early Friday morning. So be sure to take care of those plants and yes, a frost does damage! So if you're in an area of the mid to upper 30s, you are in frost territory.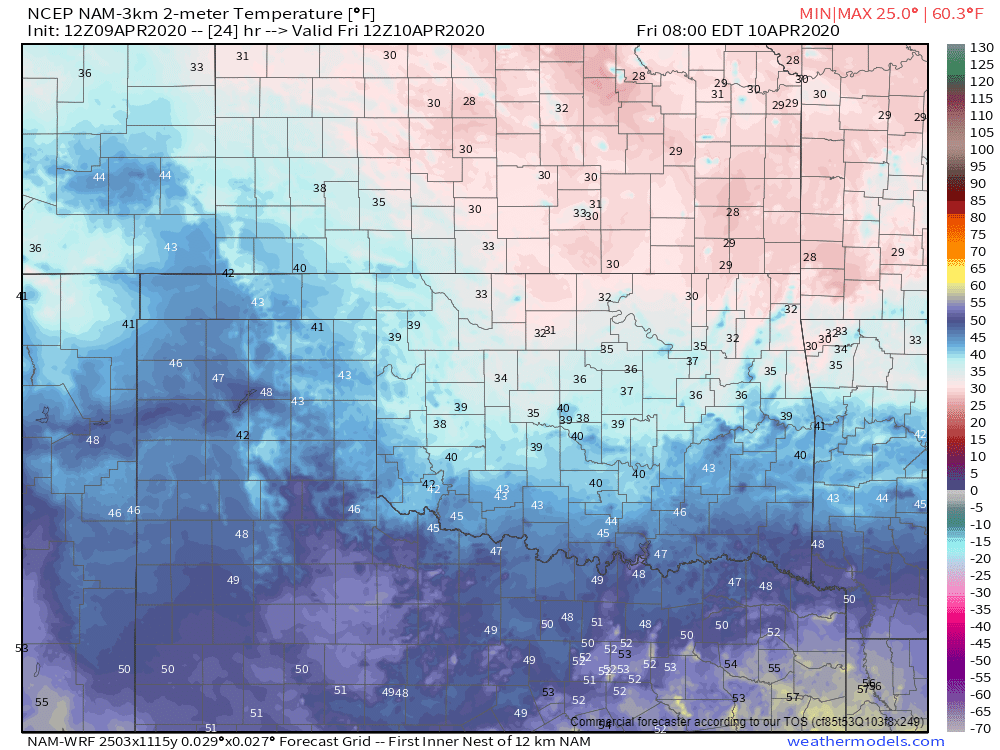 Then temperatures will warm nicely for the afternoon with really nice weather on Saturday. However, a few severe storms will break out across W OK late day with the threat of hail then die out during the evening hours as they drift east. Otherwise expect most of the severe weather activity to move across Texas. There will be a few showers or weak storms across SE OK as well late day.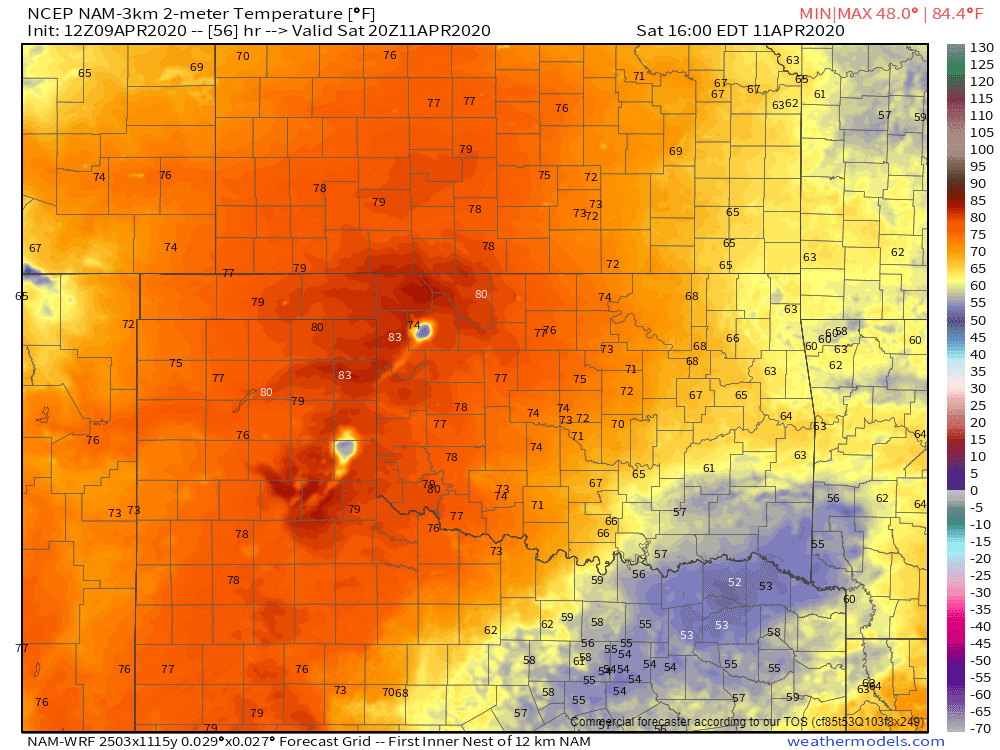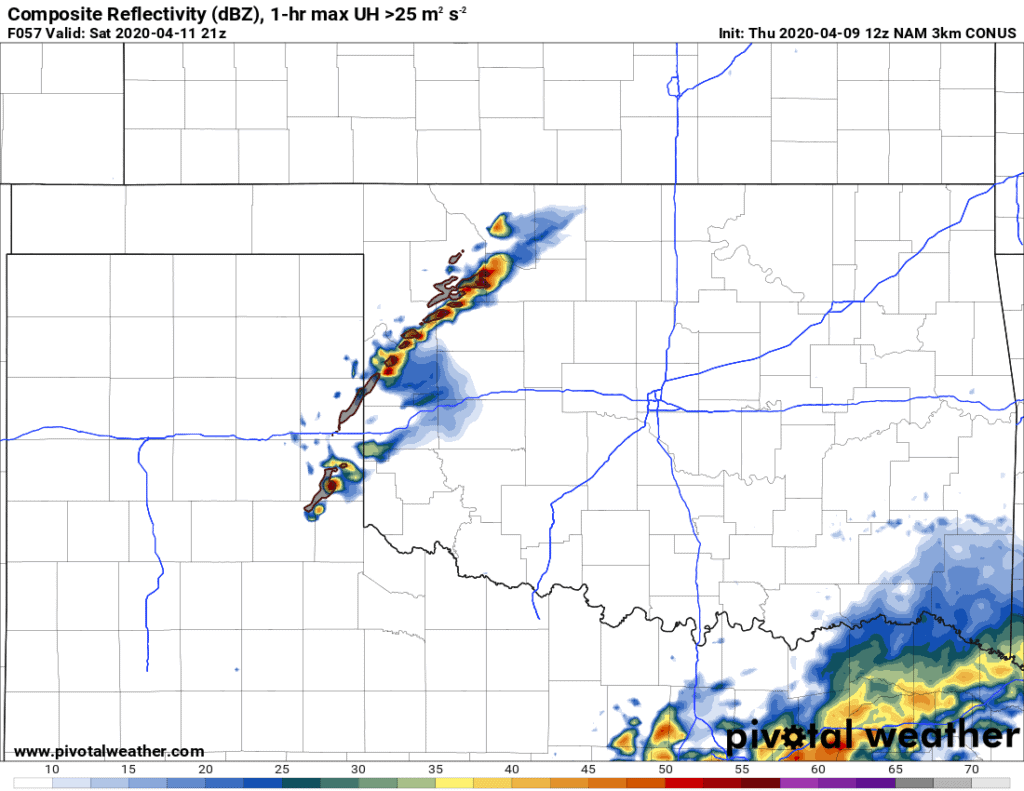 After this event, a strong cold front arrives Sunday and it will be miserable outdoors once again. Strong north winds over 25 mph and temperatures falling throughout the day. There will be scattered showers but nothing heavy.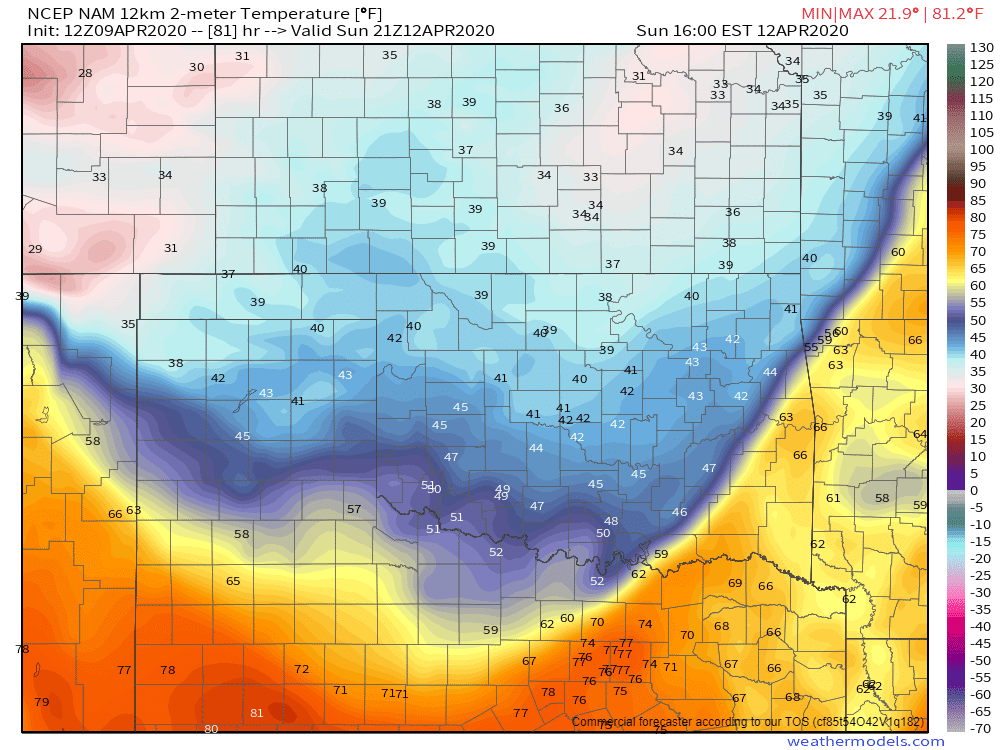 Then we have a series of more frosts and freezes Monday through Wednesday along with the threat of a little snow Tuesday.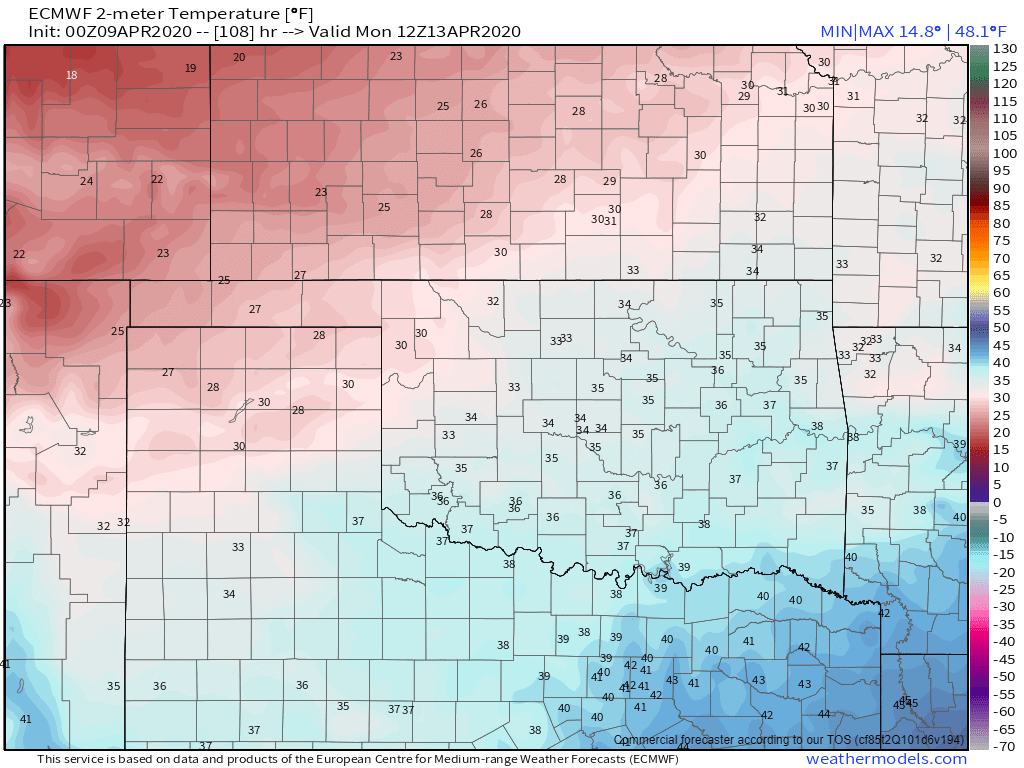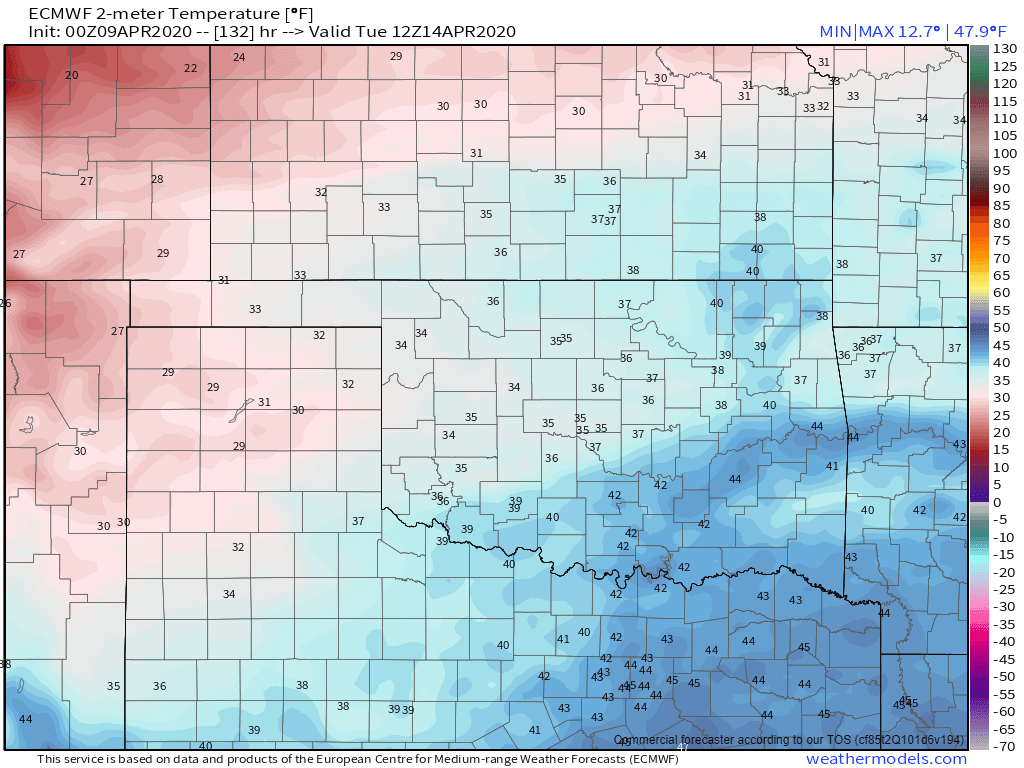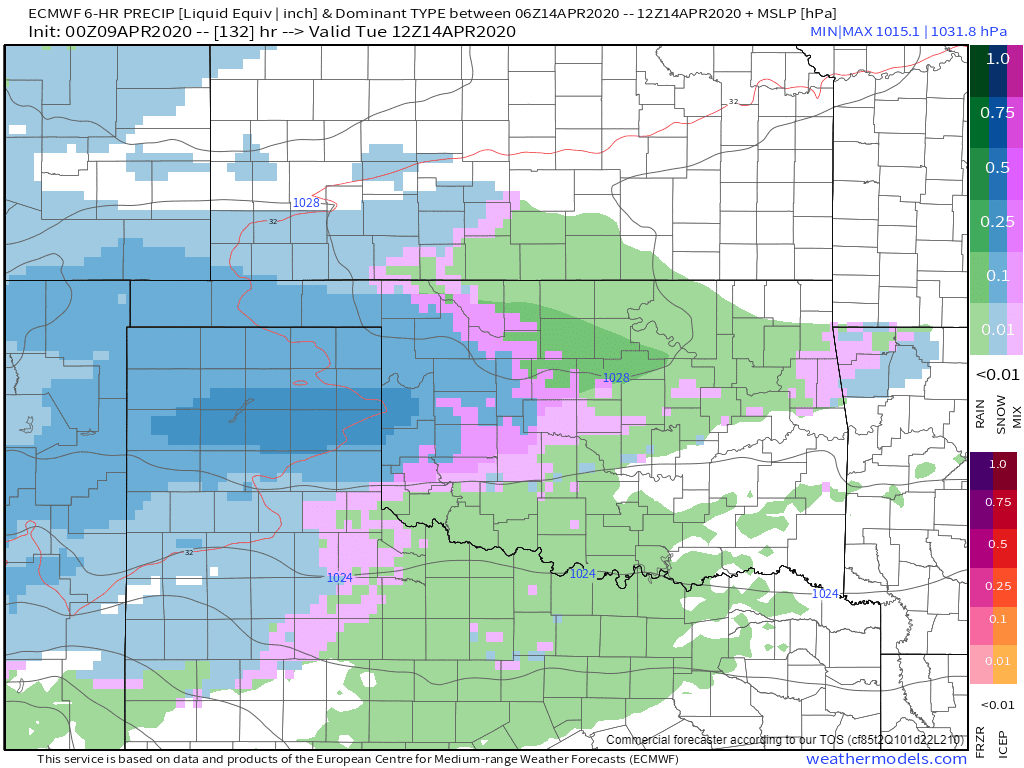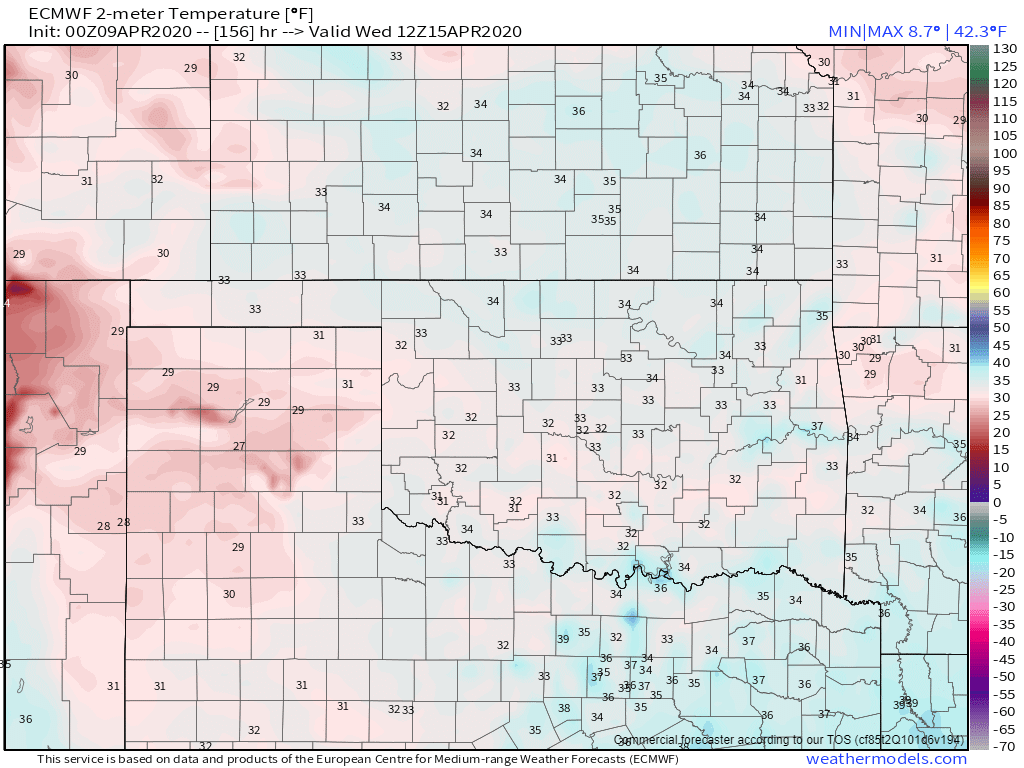 We get a small break before another round of snow late Thursday, followed by two more freezes!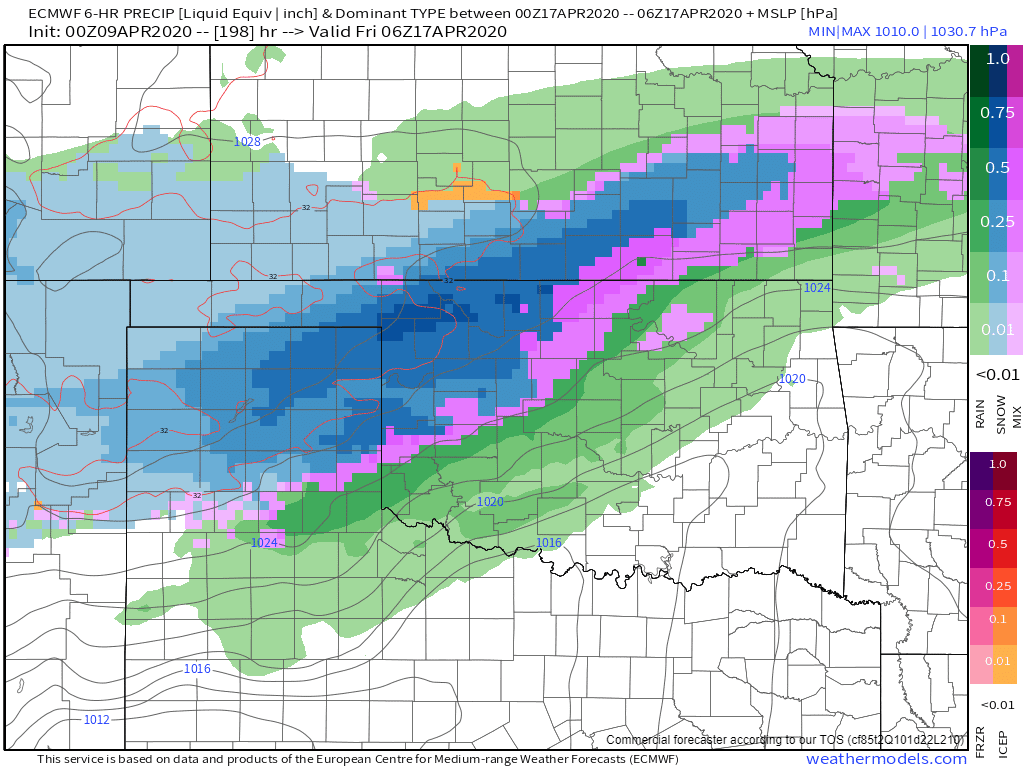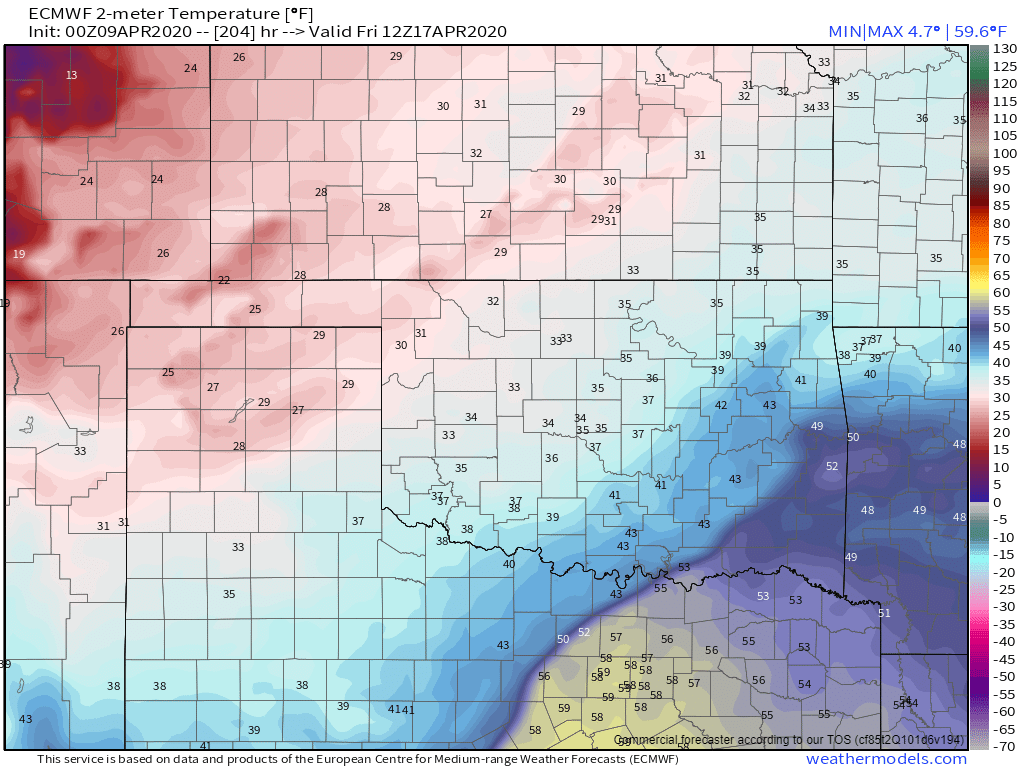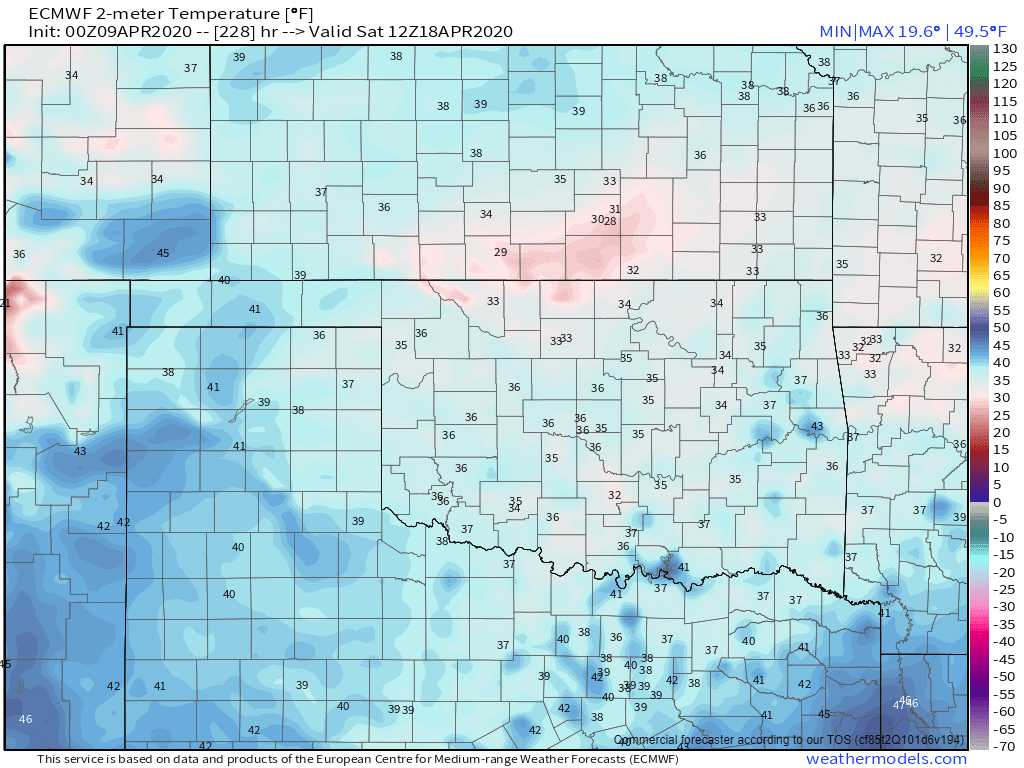 So there you have it. A long track taste of winter back across Oklahoma. Be sure to use my weather app, ATsWeatherToGo, each day to get the particular numbers for your specific location. Also of note, severe storms on Saturday will move into the upper Gulf states on Sunday and tornadoes will be likely. My app will notify you of this activity giving you time to get out of harms way. You can pull up the daily severe weather risk areas under the map menu, top right. I'll update more soon. -AT
[/et_pb_text][/et_pb_column][/et_pb_row][/et_pb_section]