May's Severe Weather Returns This Week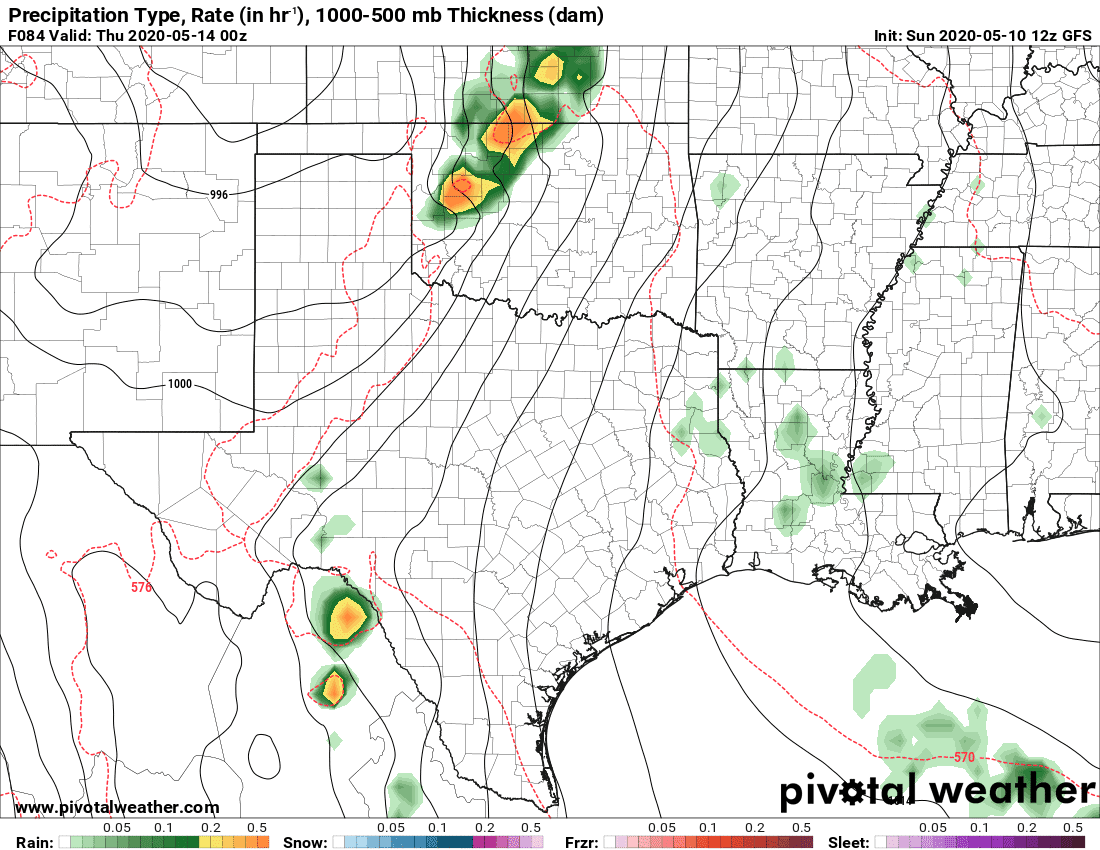 [et_pb_section fb_built="1″ _builder_version="4.4.5″][et_pb_row _builder_version="4.4.5″][et_pb_column _builder_version="4.4.5″ type="4_4″][et_pb_text _builder_version="4.4.5″ hover_enabled="0″]
This will be a busy week weather wise as we head into mid-May. This time of the month is historically the most active for tornadoes across Oklahoma. There will be several days of severe storms and yes, we should see a few twisters. However, remember the 48 hour rule. Don't get bogged into the details of that aspect until we get closer to an event as conditions change a lot during that time frame.
The first thing you'll notice is the effects of another cold front lingering into our Mondy and Tuesday with cooler temperatures. Additional cloud cover and a few sprinkles will also be around until some heavier rainfall occurs during the day Tuesday.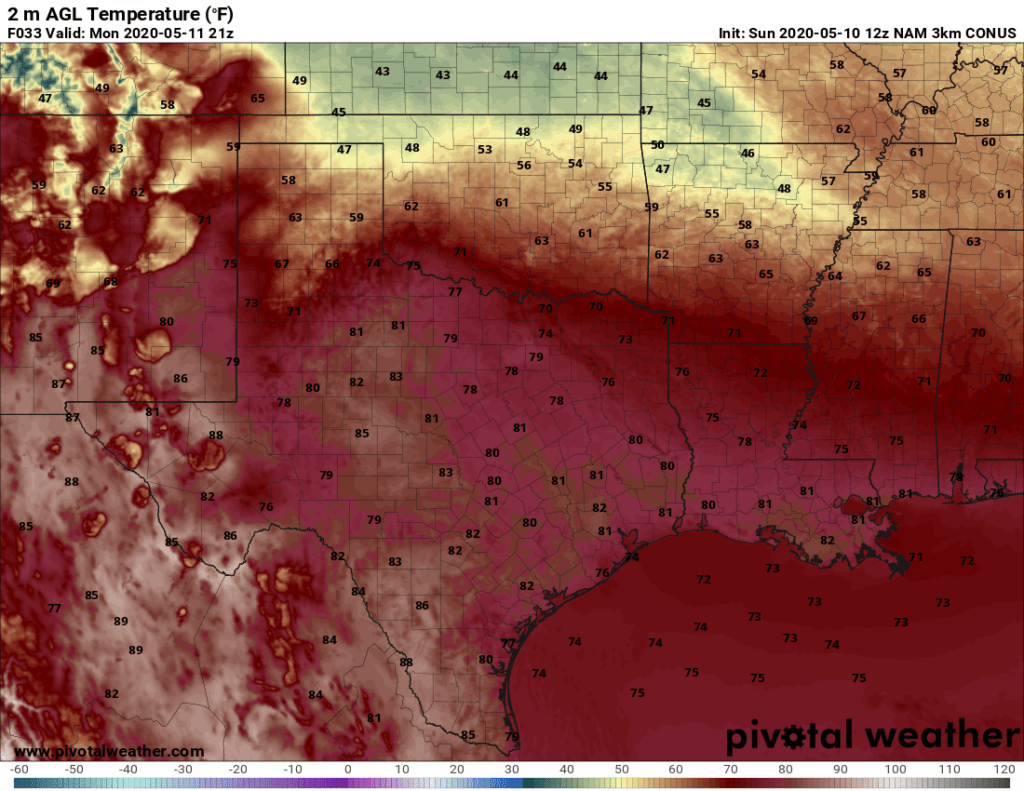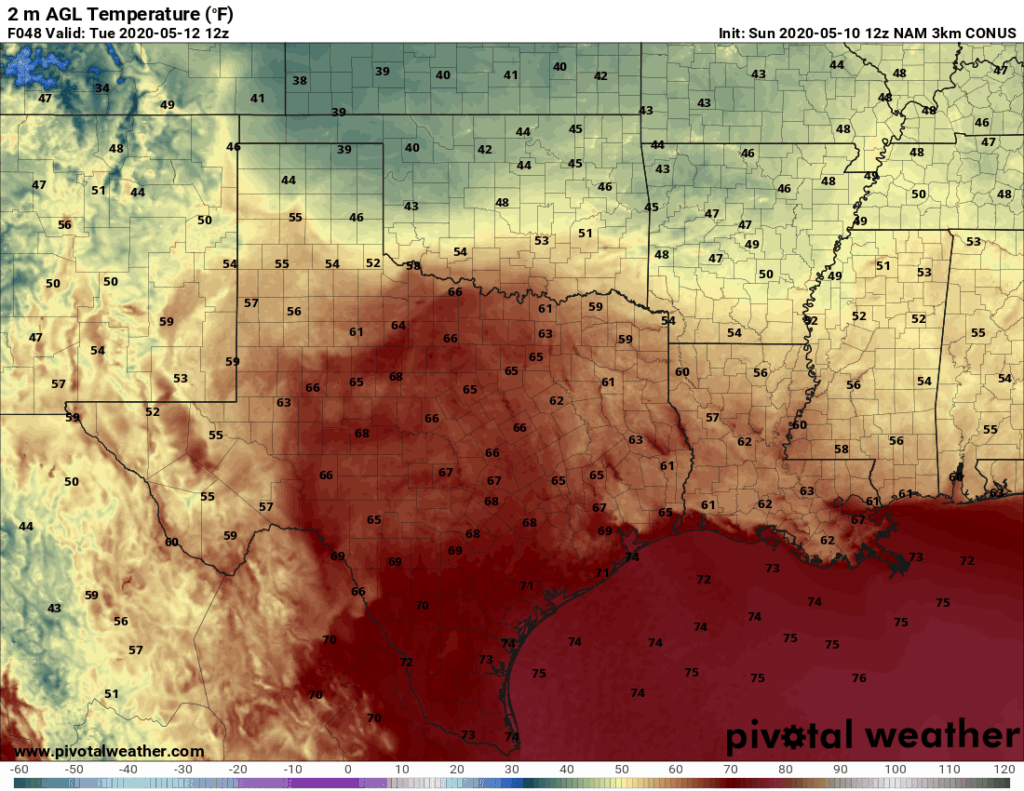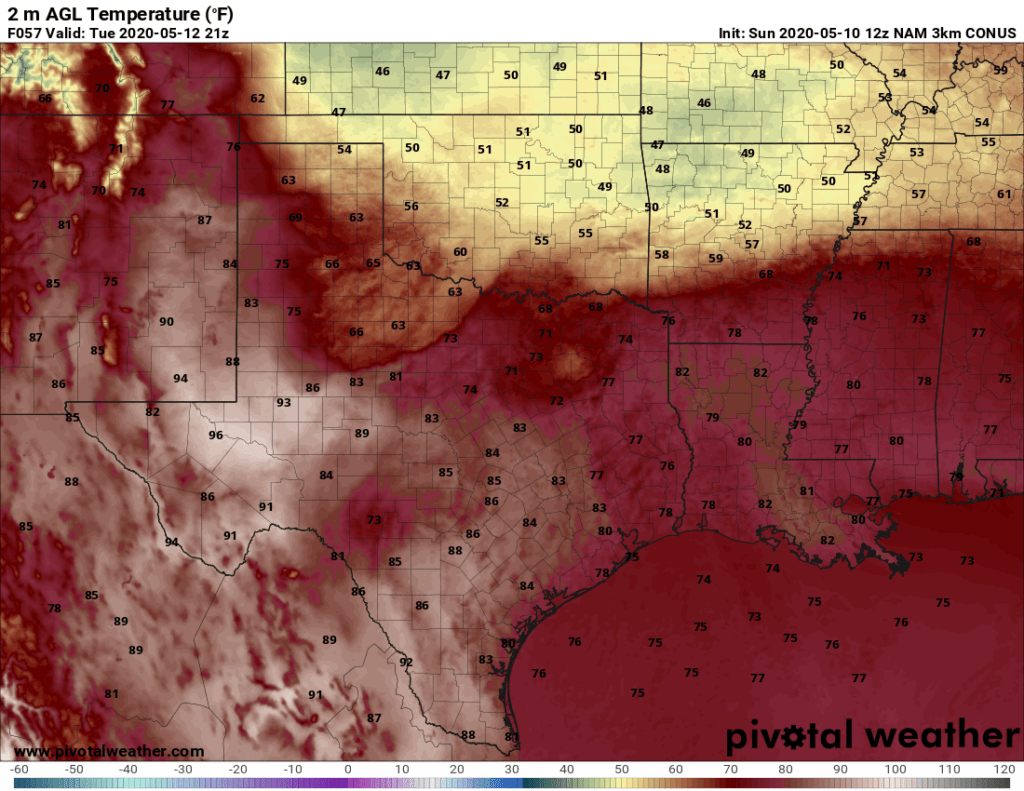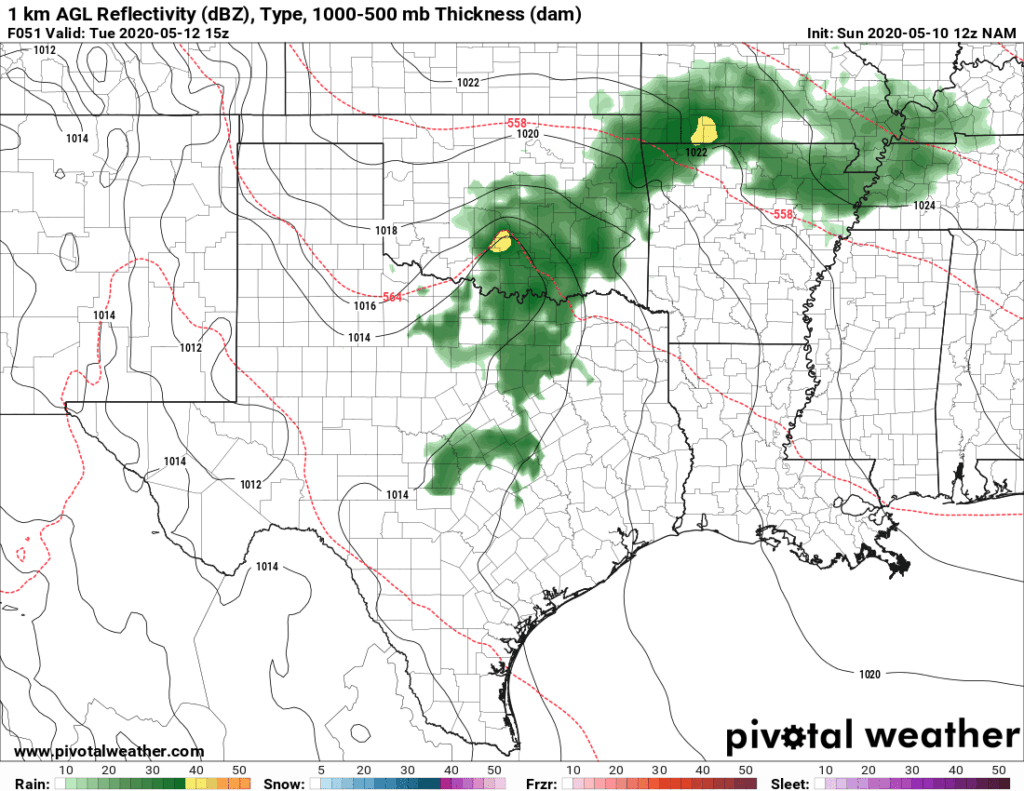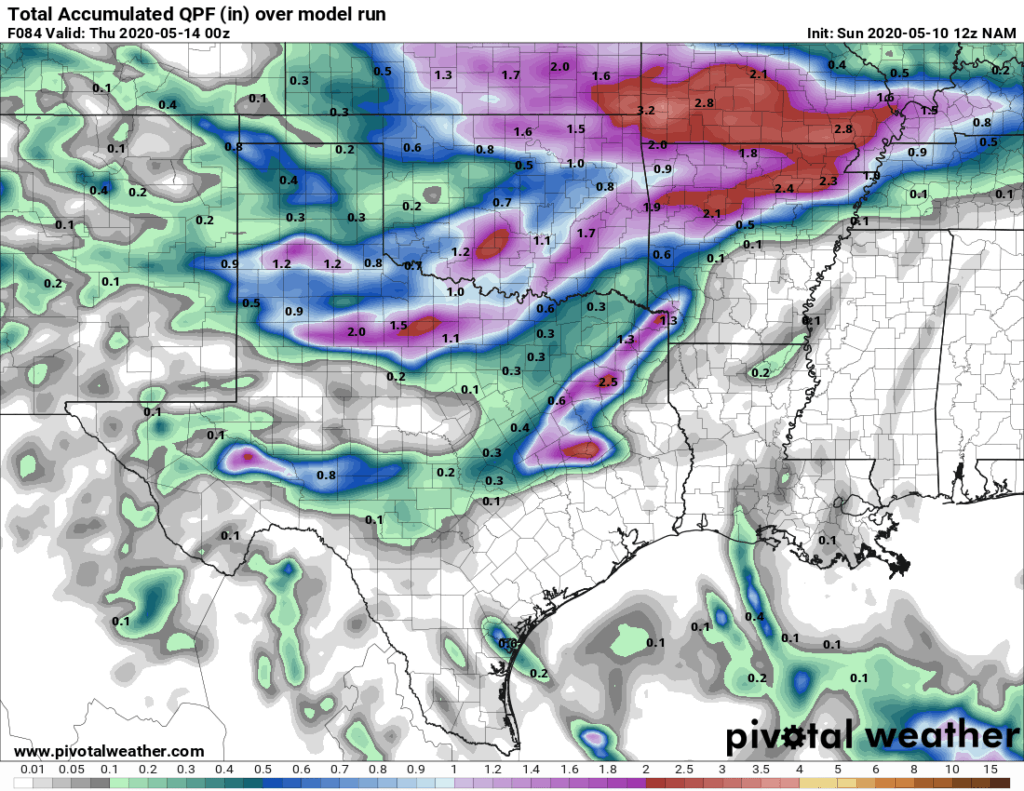 Then things turn more unstable for Wednesday. As of today, indications are that enough moisture will work into the state at the last minute to trigger some severe storms along the dryline in the E TX panhandle. Those storms would move east during the late afternoon/evening time period across NW OK. Whether they hold together long enough to produce severe weather in C OK is something we'll need to watch for. Otherwise, the potential is there for all three hazards: hail, wind, and tornadoes. Images below include the mid level lift set to occur along the dryline boundary and one model's output of storms as a result. Also included is the forecasted thermodynamic profile along that area in W OK indicating large hail and tornadoes possible.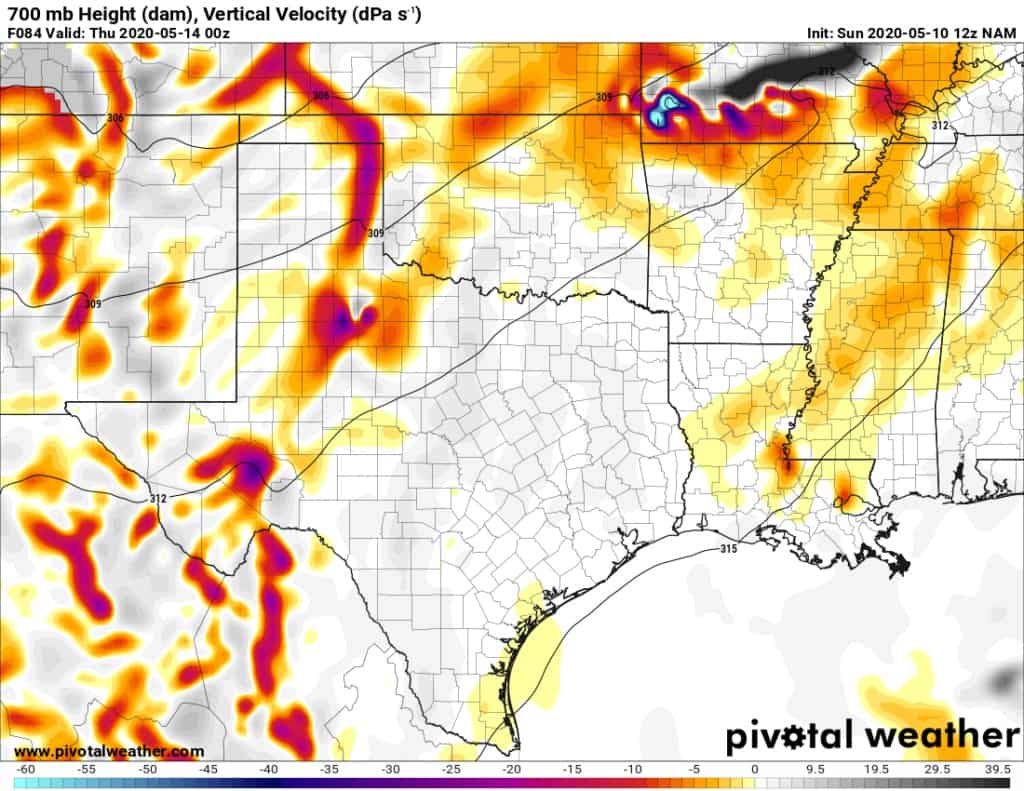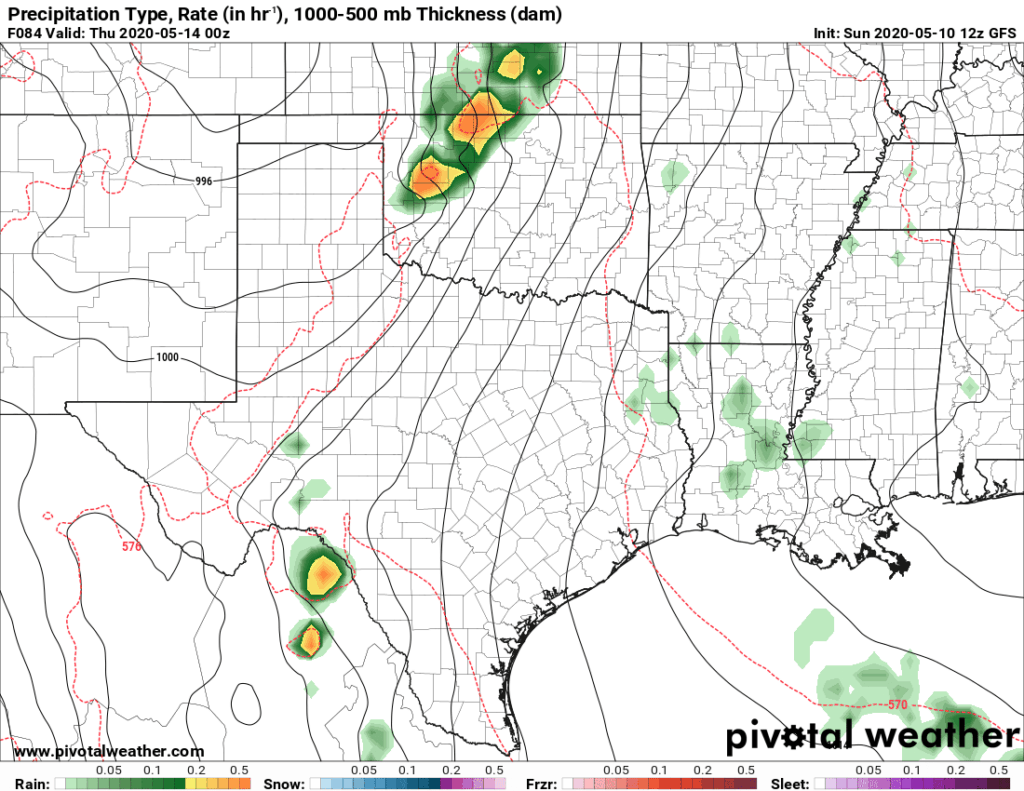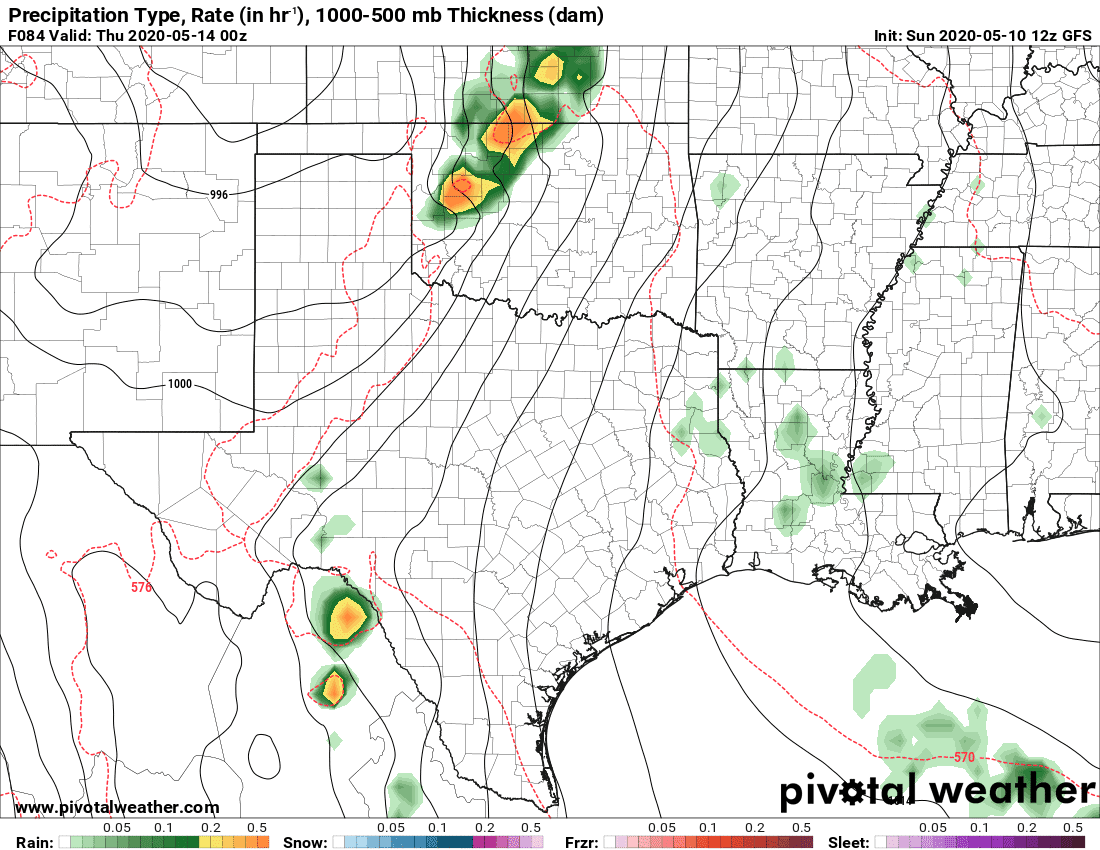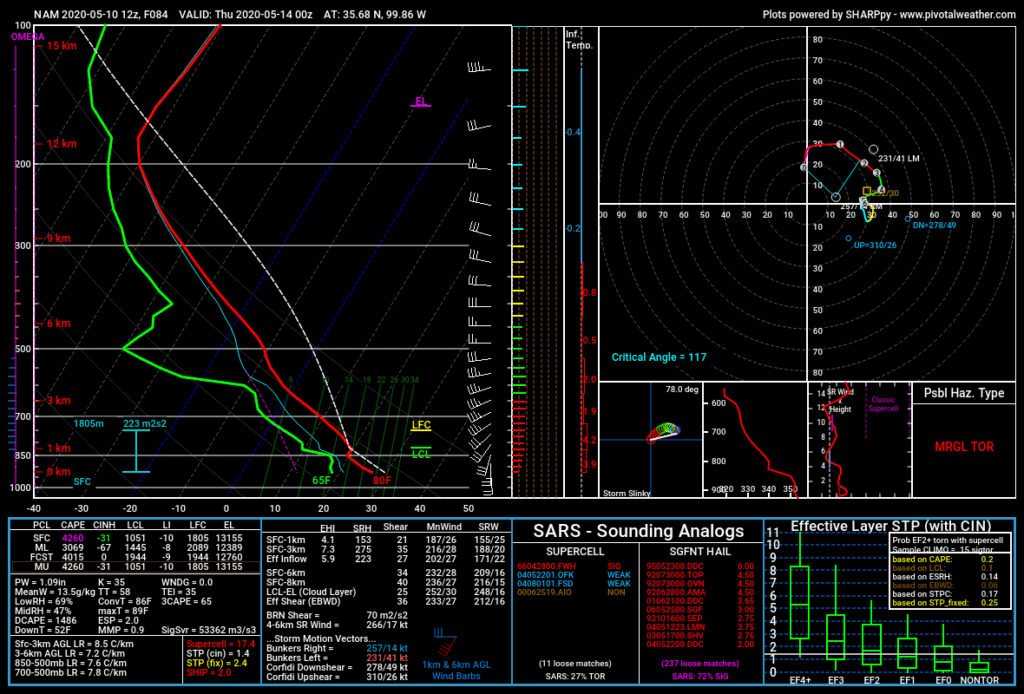 After this event, instability remains across parts of Oklahoma leading to additional storms possible late Thursday, Friday, Saturday, and Sunday.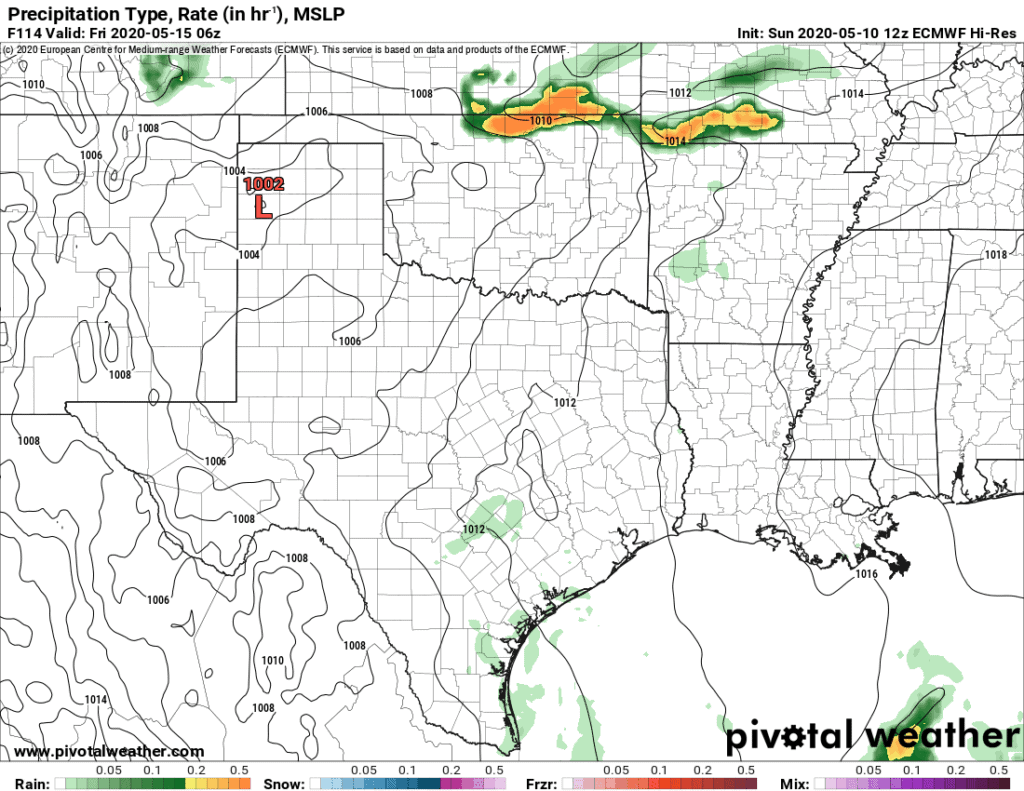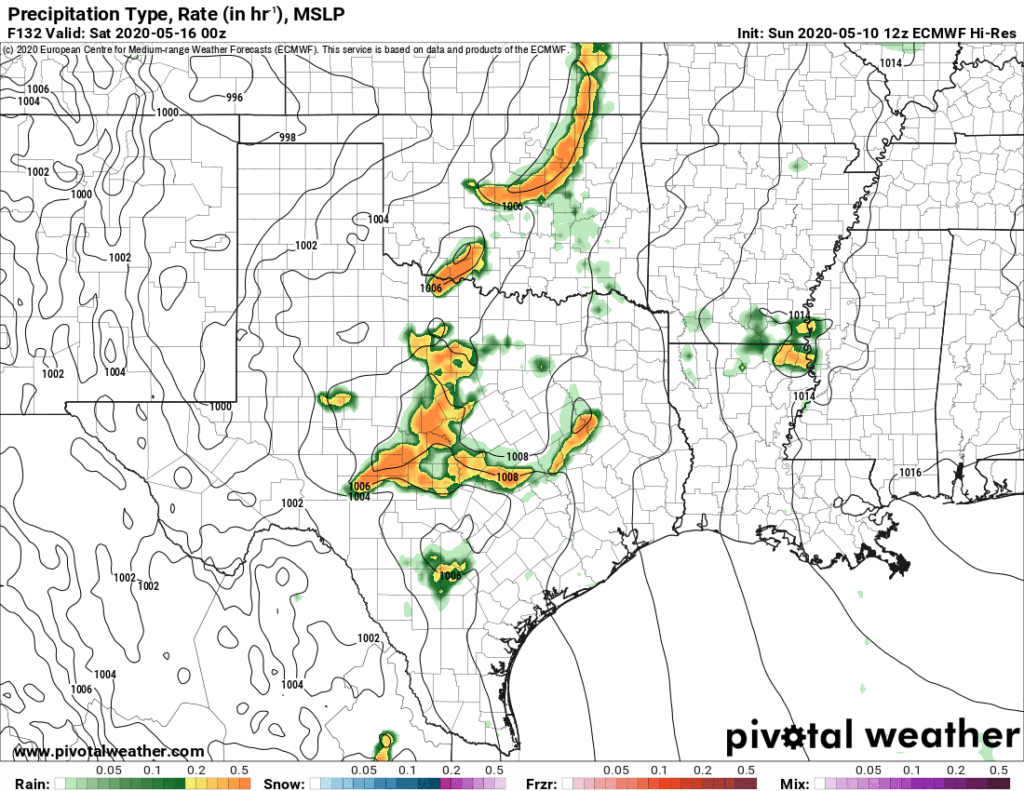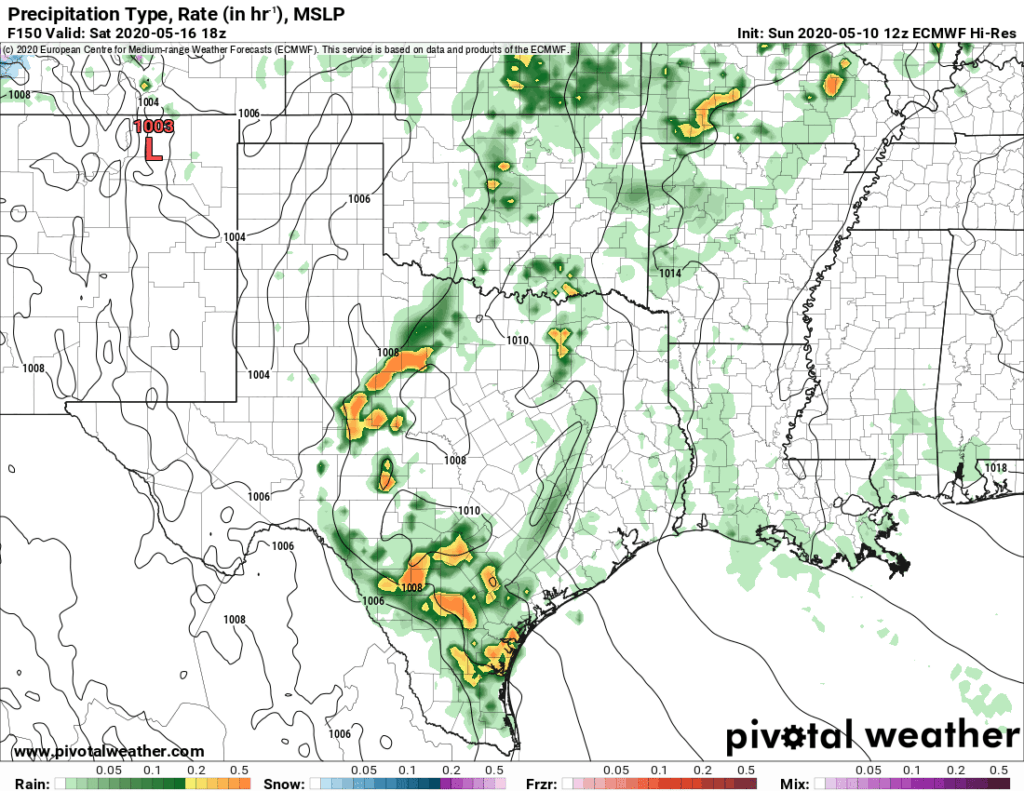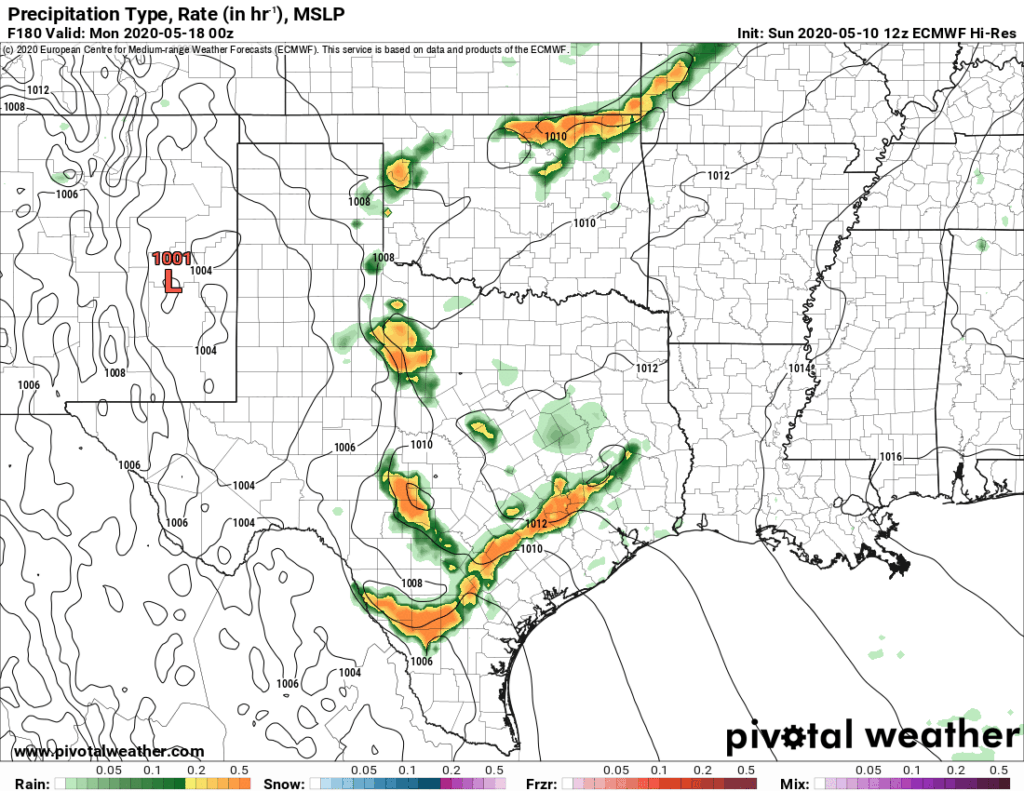 The good news about seeing severe storms for a few days this week is the amount of rainfall they will bring. We need it badly as we approach our summer months!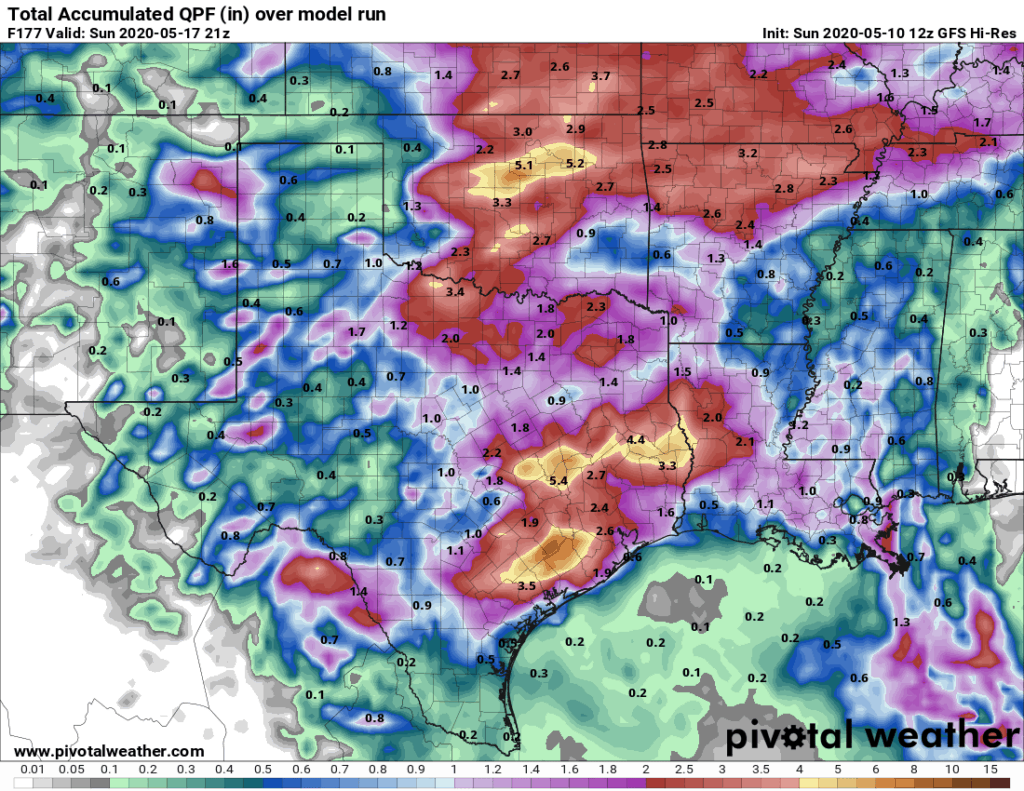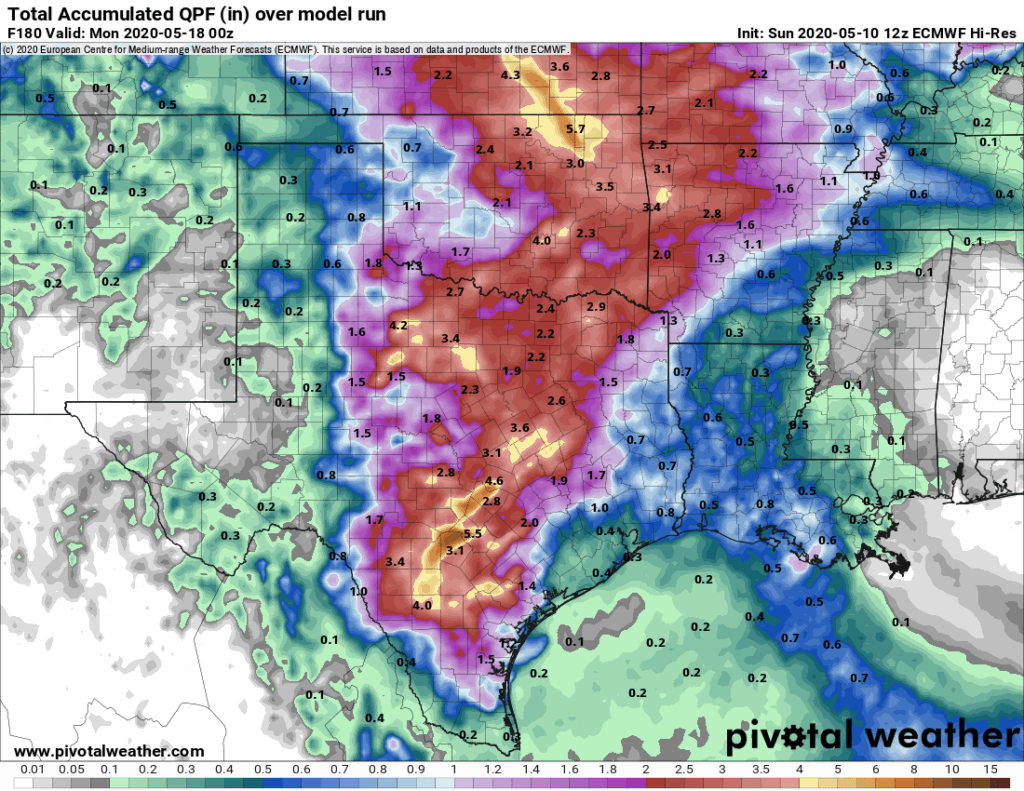 There are indications of a break before the next round of severe weather on the 21st. After that it looks quiet as the upper pattern isn't favorable. I caution that outcome however, as things often change quickly in the late Spring. -AT
[/et_pb_text][/et_pb_column][/et_pb_row][/et_pb_section]