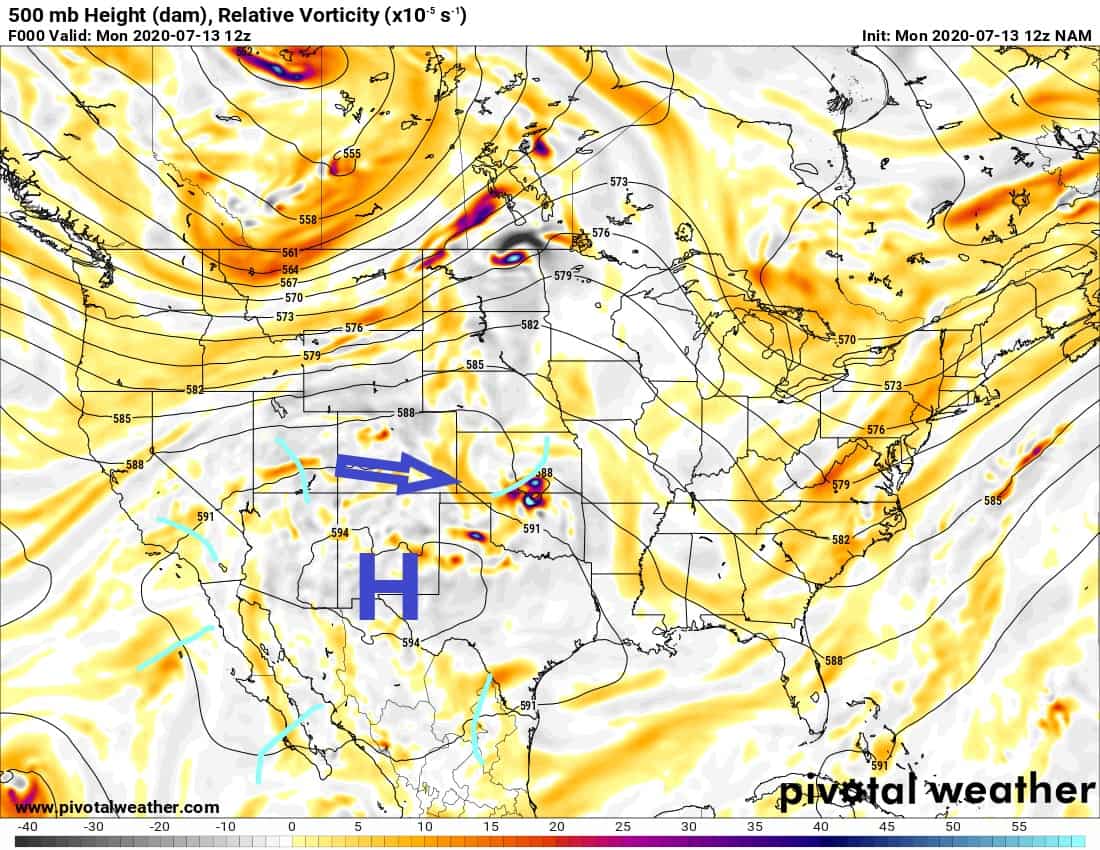 [et_pb_section fb_built="1″ _builder_version="4.4.7″][et_pb_row _builder_version="4.4.7″][et_pb_column _builder_version="4.4.7″ type="4_4″][et_pb_text _builder_version="4.4.7″ hover_enabled="0″]
Oh where oh where did that extreme heat go? We only got a taste of what was to be a long stretch of 100+ degrees and it's gone. I'm going to have to call this a bust. That said, the heat has remained in far SW OK, but not the body of the state as previously advertised. 
Awhile back I posted the OKC long-range outlook with the new model blend and two of our global models, GFS and Euro. Both of those went all in with extreme heat, while the model blend ended up being the closest to reality. This new blend does show skill and is what the NWS will be using going forward in your local forecasts that you see on websites and apps. What does it say now for OKC and Tulsa?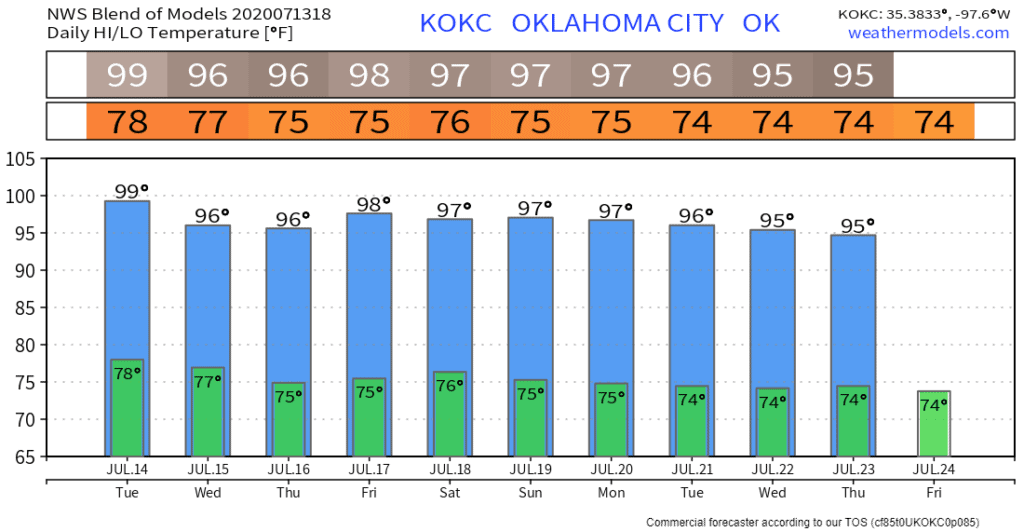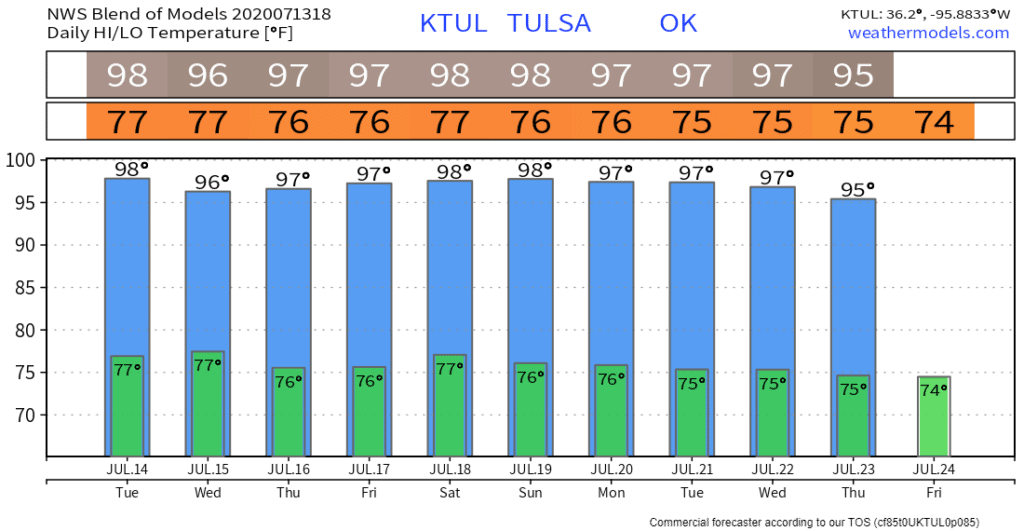 So what happened? A few things. The main issue is that 500mb death ridge of higher heights across the SW US didn't build as strong as advertised and it shifted southeast into W TX. This places OK in a W/NW flow pattern where minor upper disturbances ride over the top of the ridge and trigger occasional rounds of showers and storms like we've seen the past few days. This pattern stays locked in this week, so expect a few surprise rain events that are hard to time. Right now the best signals for rain are overnight/early morning next two days with some daytime activity on Thursday.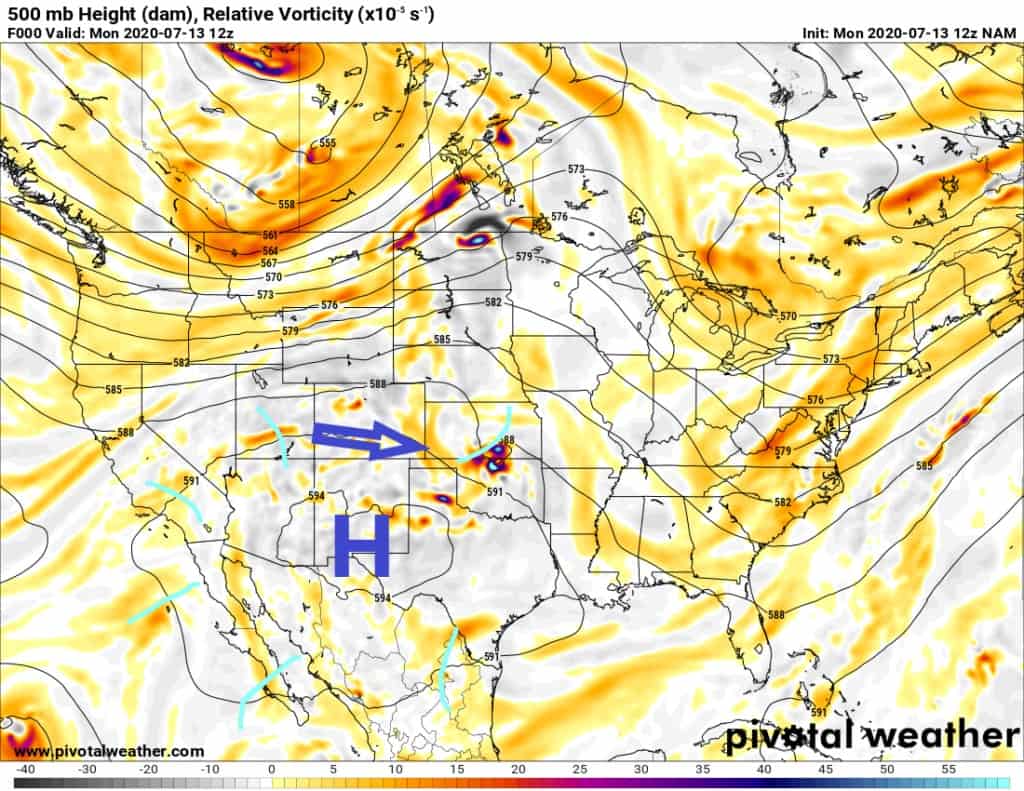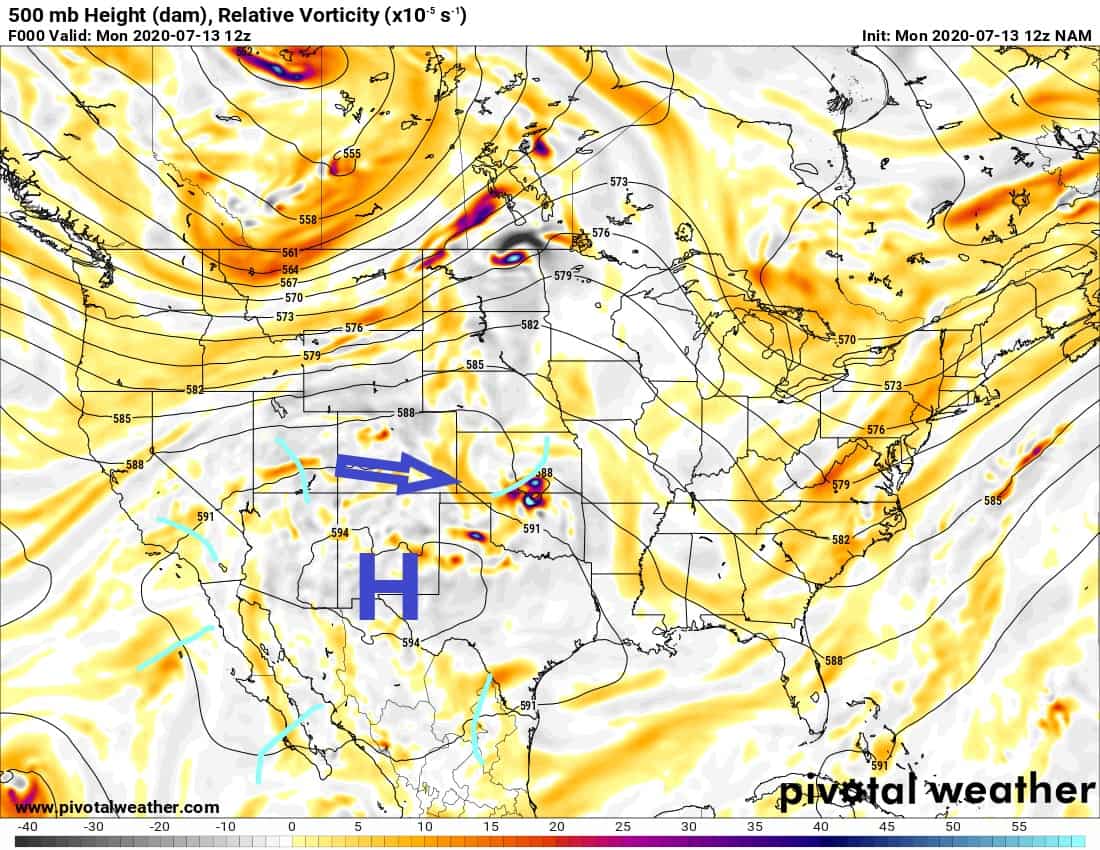 In addition to the upper pattern, the rainfall itself helps to keep temperatures cooler thanks to evapotranspiration, but the humidity causing heat index does increase as a result. So although it is cooler, it won't necessarily feel like it. Here's how those heat index values will look for the most part.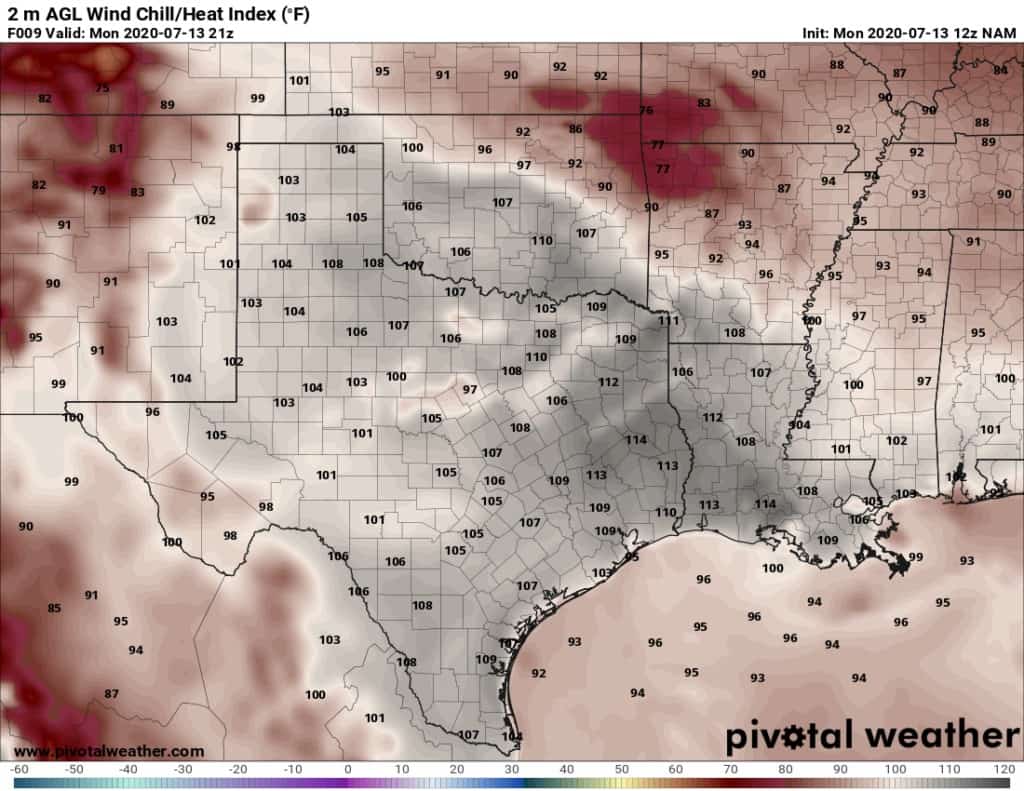 Speaking of rain. Last night was excellent! We dodged the severe weather aspect of last Saturday, and got the good stuff instead.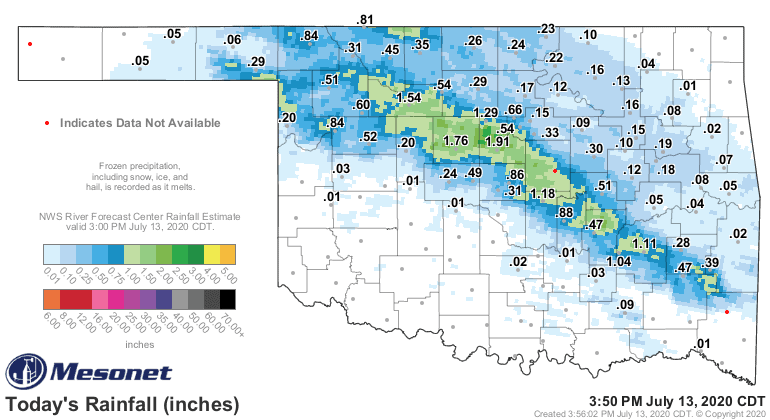 The past 5 days has been wonderful when it comes to an early to mid July pattern.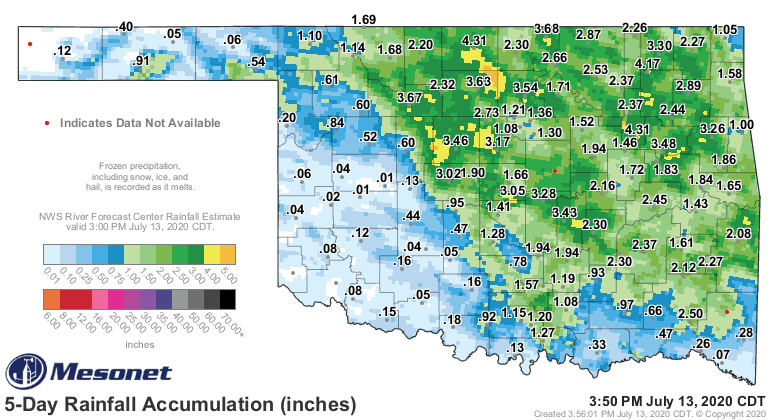 So long-term, the widespread 100+ degree heat will return as soon as the high shifts back into a more favorable position and things dry out. That will be soon enough, it's summer. -AT
[/et_pb_text][/et_pb_column][/et_pb_row][/et_pb_section]