Beta Brings Rain to Oklahoma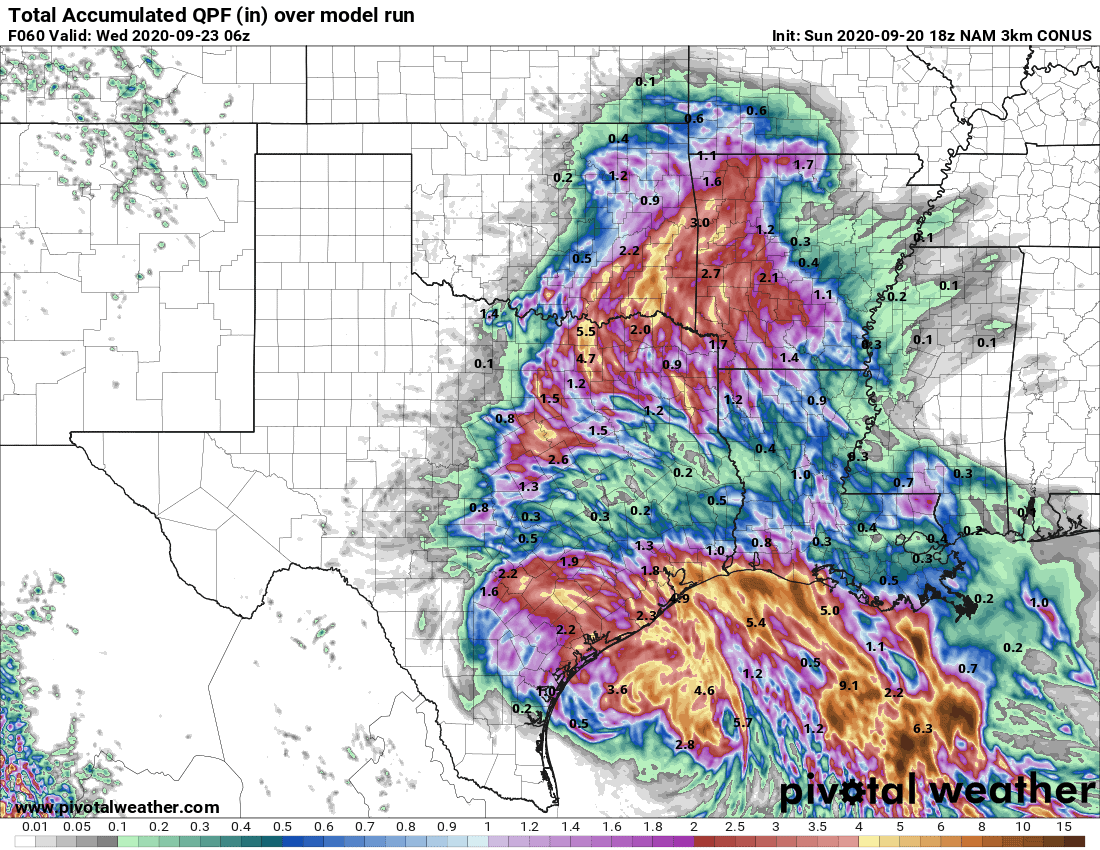 [et_pb_section fb_built="1″ _builder_version="4.6.0″ _module_preset="default"][et_pb_row _builder_version="4.6.0″ _module_preset="default"][et_pb_column type="4_4″ _builder_version="4.6.0″ _module_preset="default"][et_pb_text _builder_version="4.6.0″ _module_preset="default" hover_enabled="0″ sticky_enabled="0″]
Tropical Storm Beta will be making landfall near Matagorda Bay, TX around noon on Monday. The biggest influence this storm will bring is widespread rainfall and in some cases, flooding.
The track of the storm will move off to the northeast once inland and the energy will blend in with the upper jet stream pattern. This will form an upper level low across Arkansas by Wednesday. During this process, rain will spread north and east across Texas, Louisiana, Oklahoma, and Arkansas.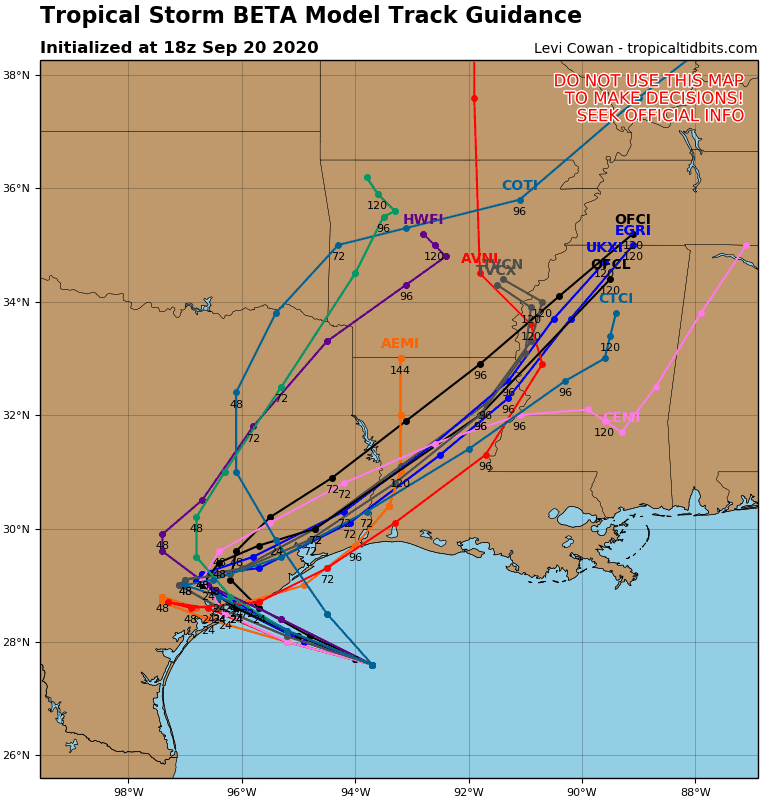 Rain will move into southern Oklahoma by Monday evening working northward. Through Tuesday night, significant rainfall will occur with some amounts in excess of 6″ in SE OK. This may lead to flash flooding at times. The flooding threat will spread into Arkansas as well. The western edge of the significant rain shield should be along the I-44 corridor from SW to NE OK. This means there is potential that parts of the OKC and Tulsa metro areas could see over an inch of rain during this period.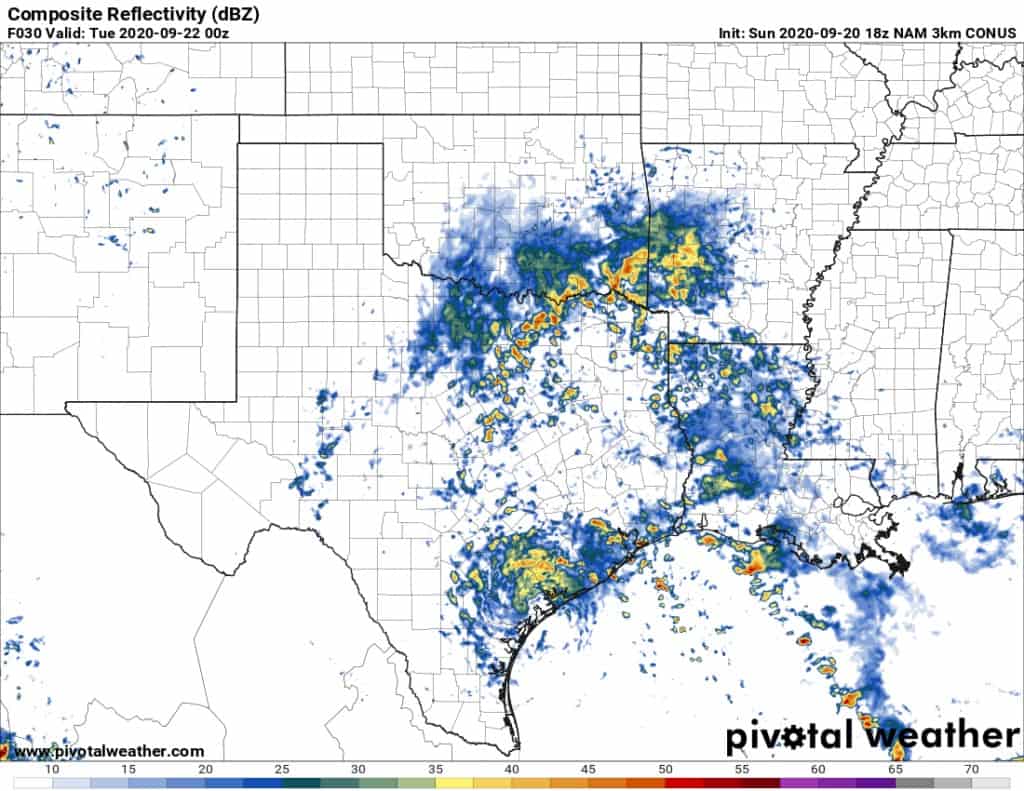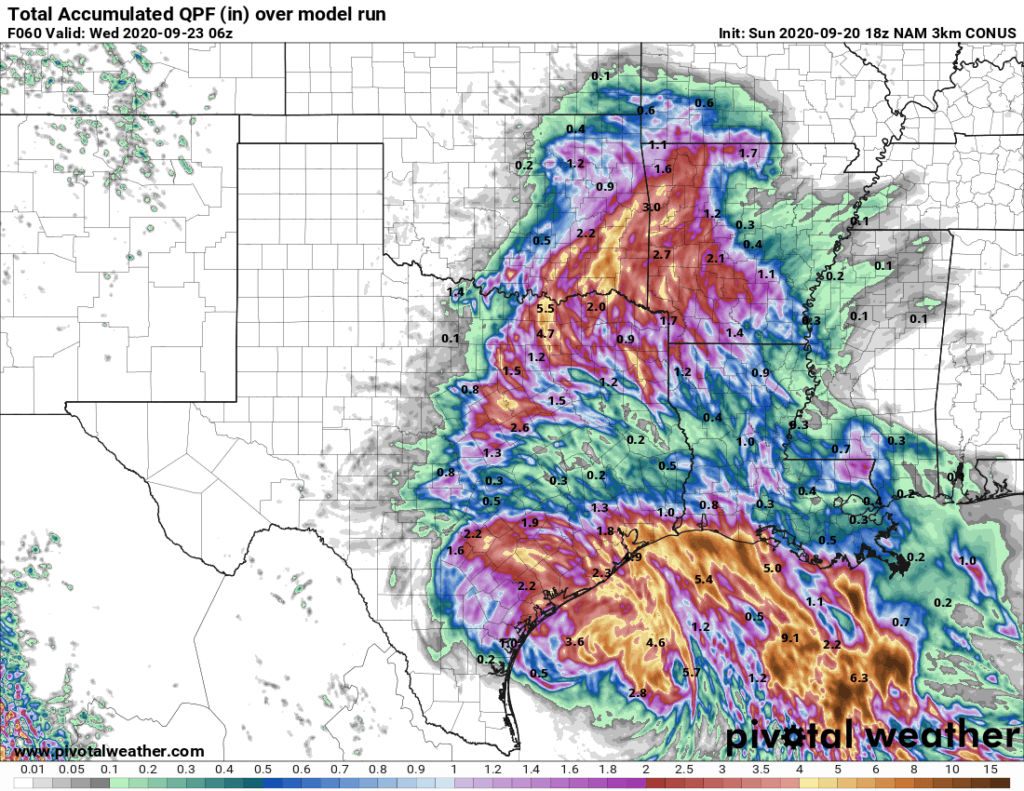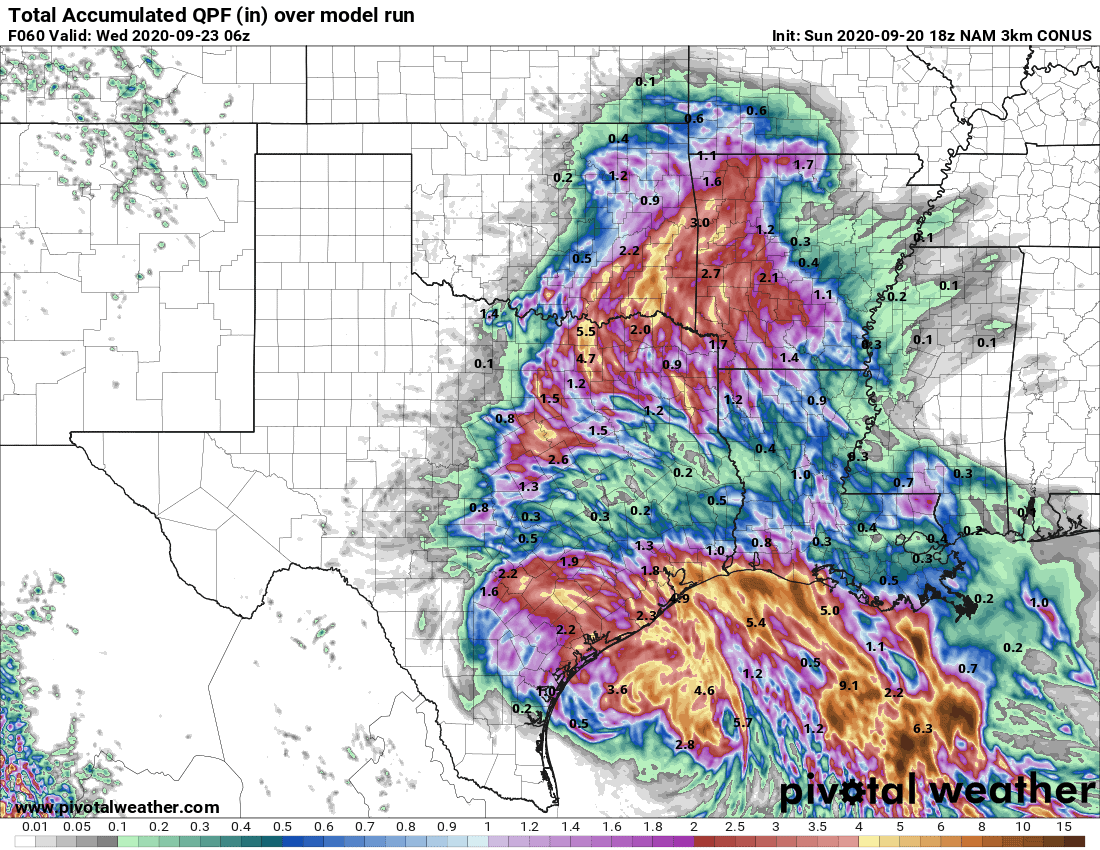 Regarding long-term changes, two cold fronts will work through. Each should bring rain with it. The first occurs Saturday night and the next on October 6th.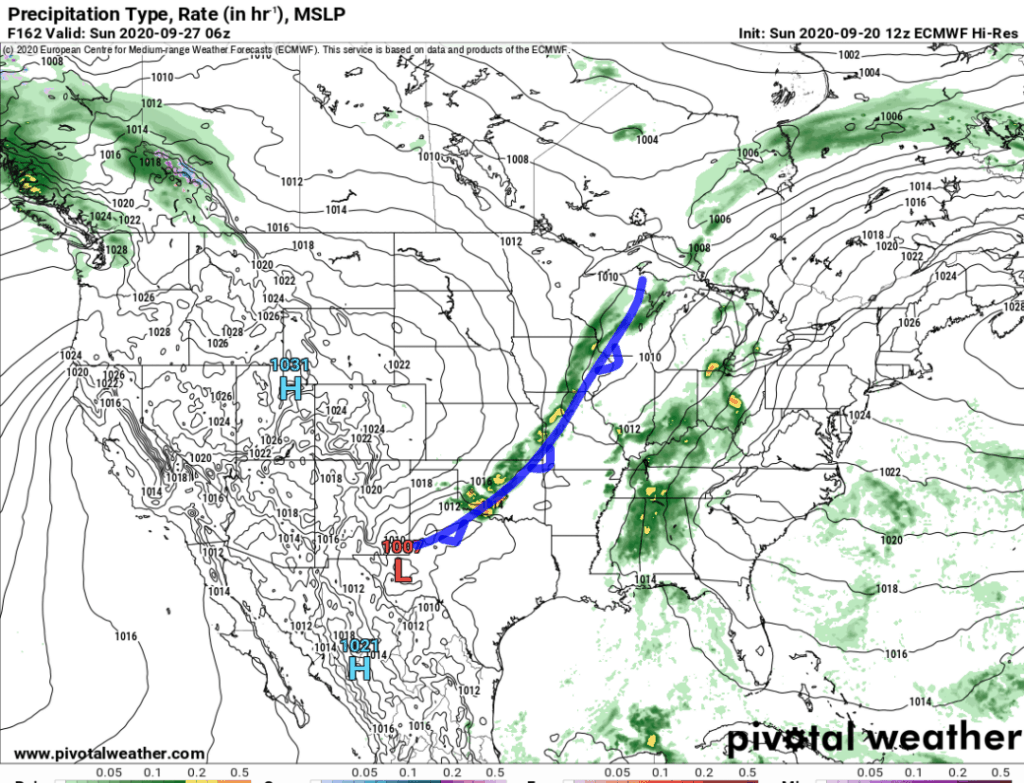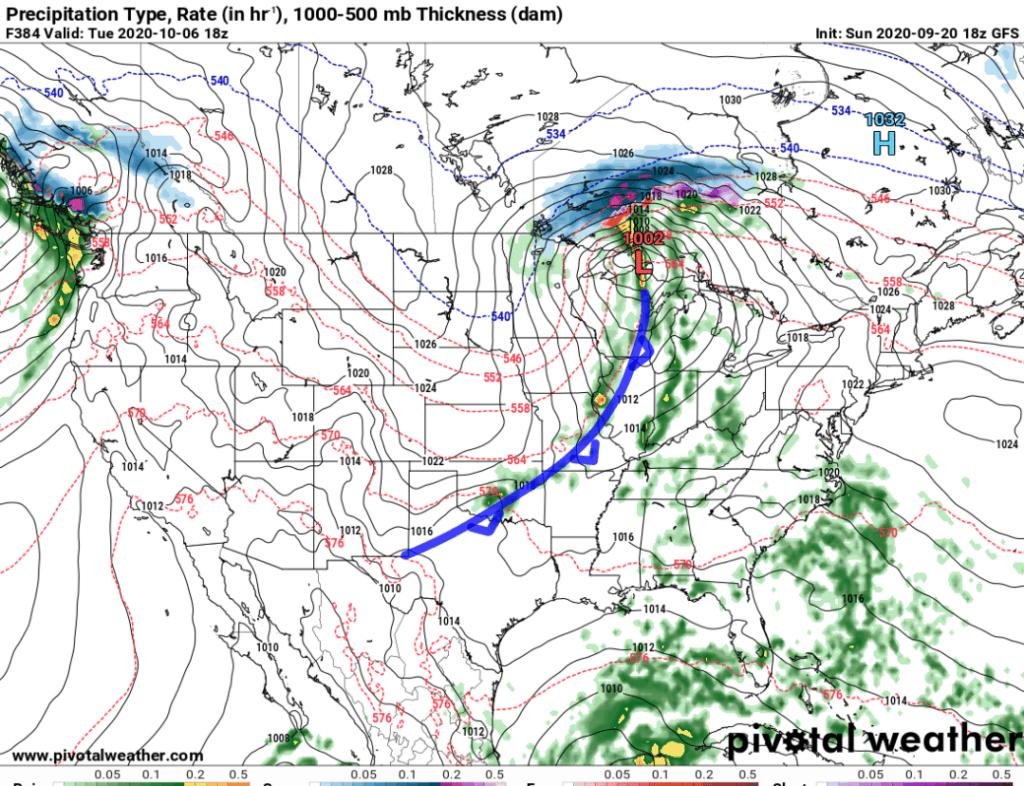 Temperatures over the coming days will continue to be Fall-like. My favorite! 😉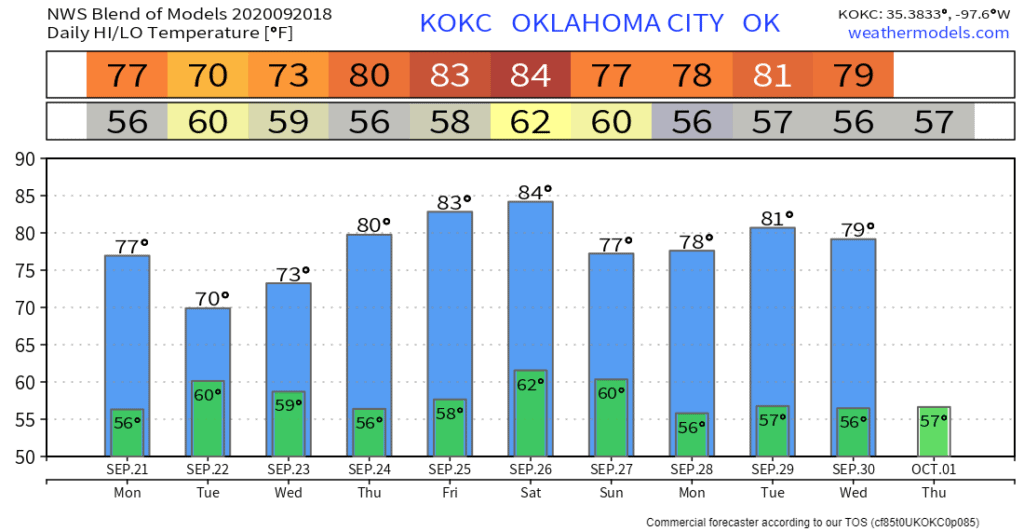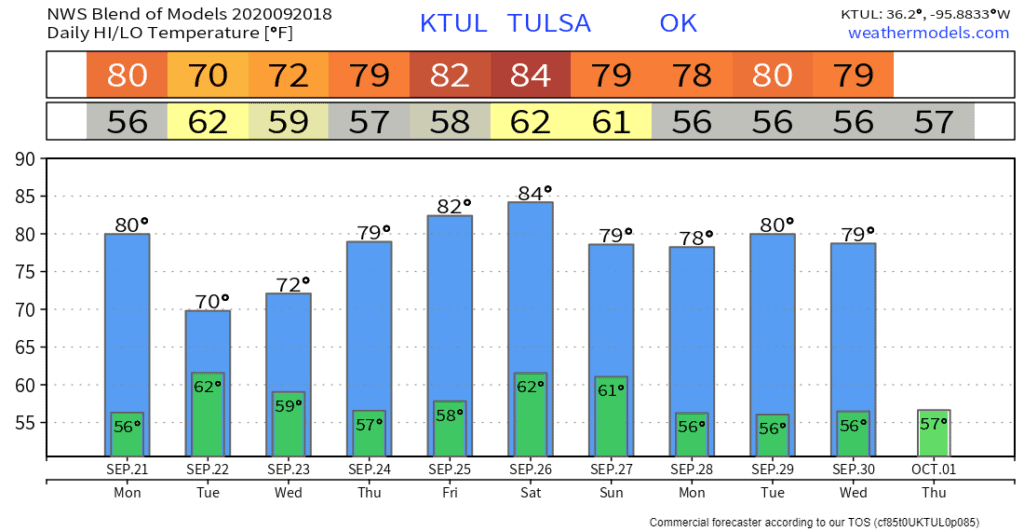 I'll update again once I see any significant changes to the forecast. As always, for the quickest updates, follow me on social media through Facebook and Twitter.  -AT
[/et_pb_text][/et_pb_column][/et_pb_row][/et_pb_section]