October Winter Storm Slams Oklahoma and Zeta is Born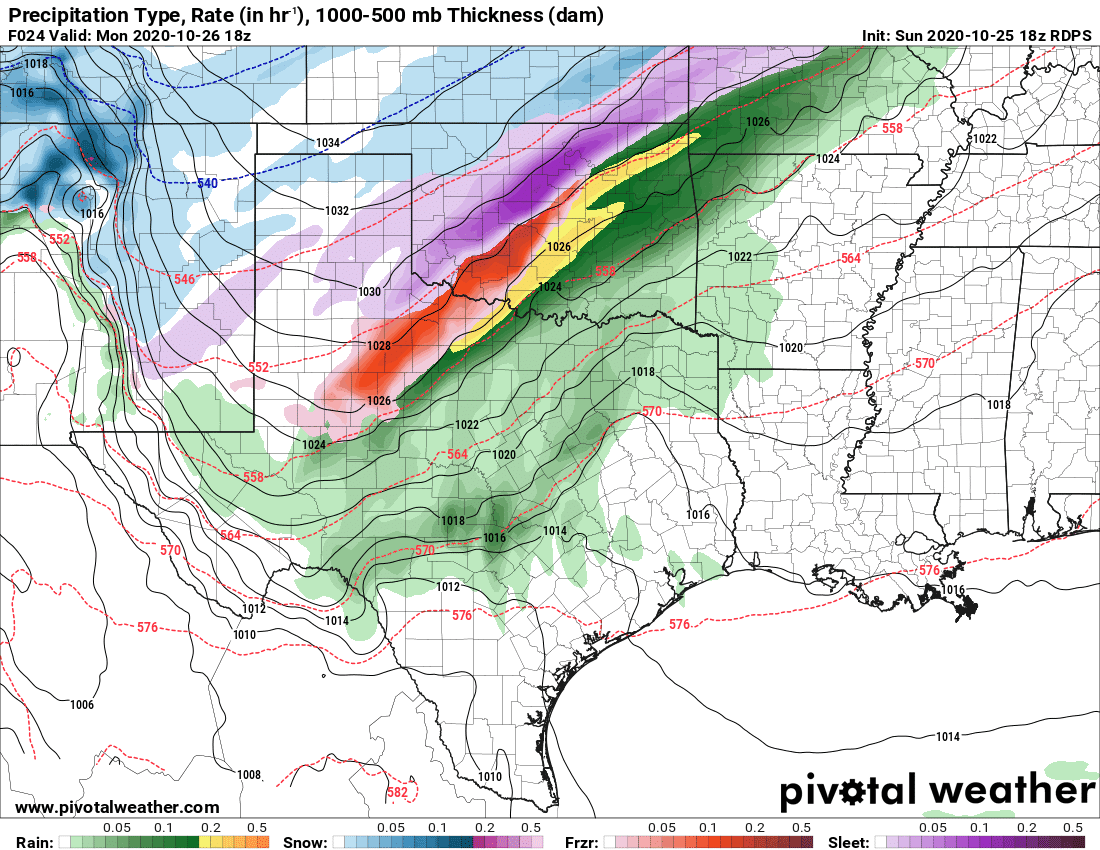 [et_pb_section fb_built="1″ _builder_version="4.6.5″ _module_preset="default"][et_pb_row _builder_version="4.6.5″ _module_preset="default"][et_pb_column type="4_4″ _builder_version="4.6.5″ _module_preset="default"][et_pb_text _builder_version="4.6.5″ _module_preset="default" hover_enabled="0″ sticky_enabled="0″]
Whelp. That escalated quickly, and I'm not even talking about the winter storm for Oklahoma. I'm talking about Zeta which is making a direct track towards my location in Puero Morales. Yep, an impromptu hurricane chase. Thank goodness it's only going to be a Category 1 Monday evening when it arrives. Hopefully Jodi doesn't kill me! After that hurricane moves through the Cancun region it will influence Louisiana as a weak storm.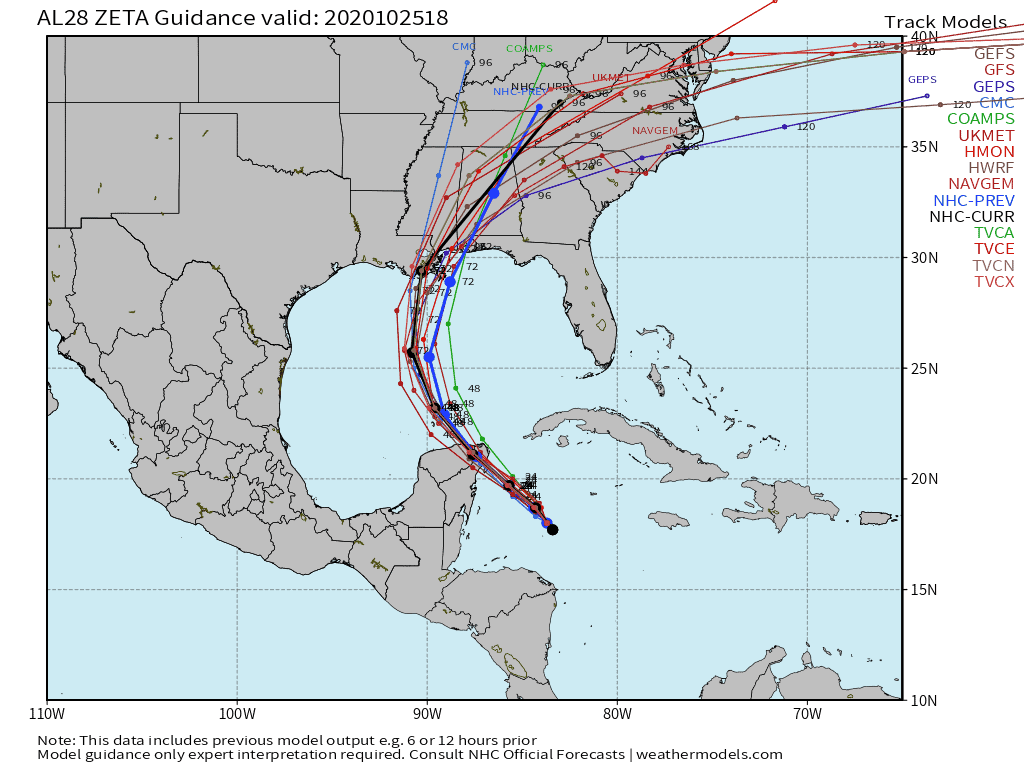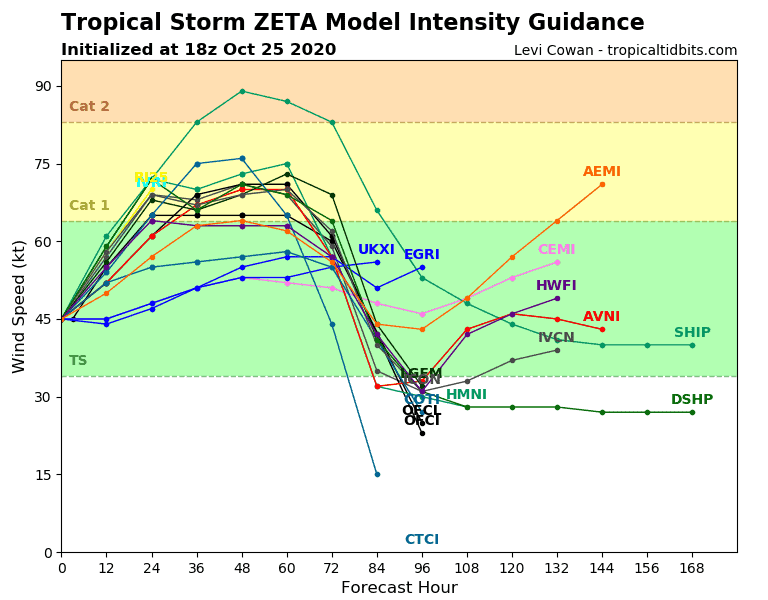 So due to my limited time I'm not able to go too deep into the winter storm forecast for Oklahoma, as typically, things need massaging a bit at last minute. That said, the following is the gist and should be fairly accurate…
A strong cold front brings those temperatures down along the I-44 corridor to at or below freezing by noon on Monday. The freezing line will shift a bit east for Tuesday, but not travel too far. Tulsa is on the dividing line of this event. OKC is well into it. The upper low is in a great position to bring us a pretty nasty storm. If it were later in the year, we'd really be in trouble with roadways/ground temps/etc. As of now this will be mostly a power outage hit with the freezing rain accumulations. Some sleet mixed in should help keep the final totals of pure ice down on the lines, but would be enough to cause problems. In the precipitation maps, the red is freezing rain, purple sleet, and blue snow.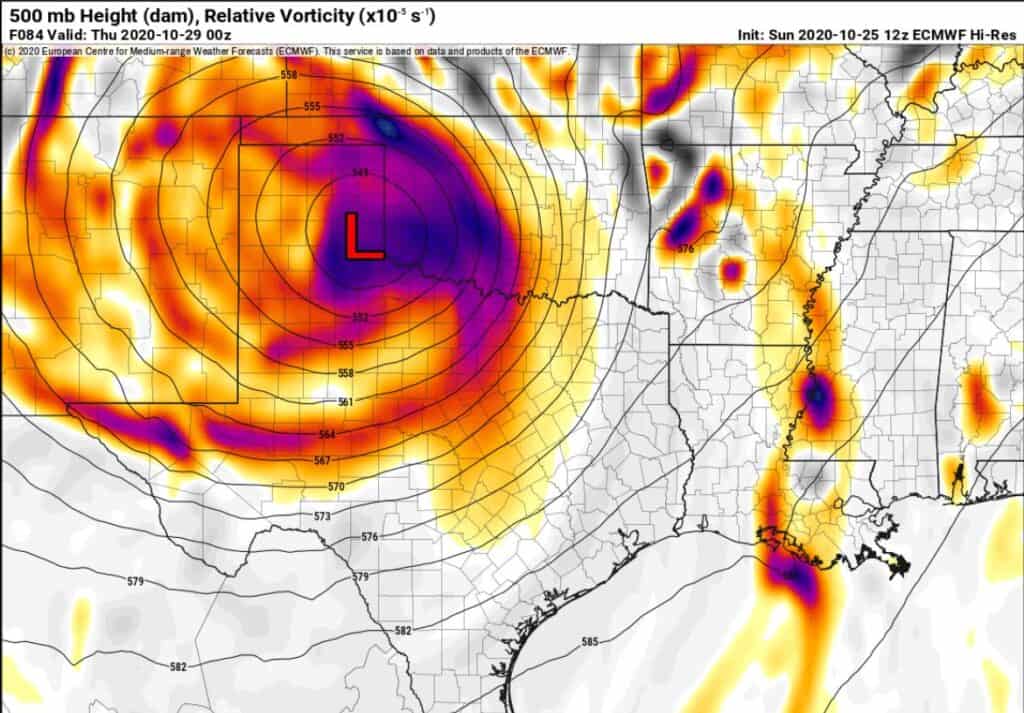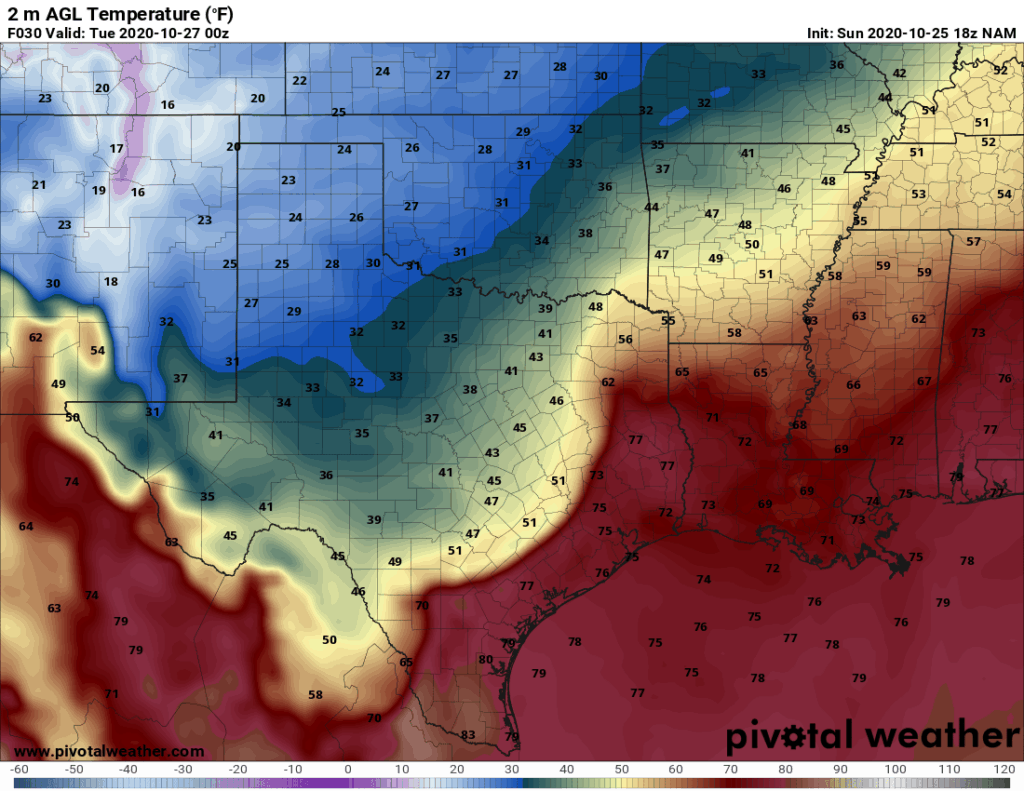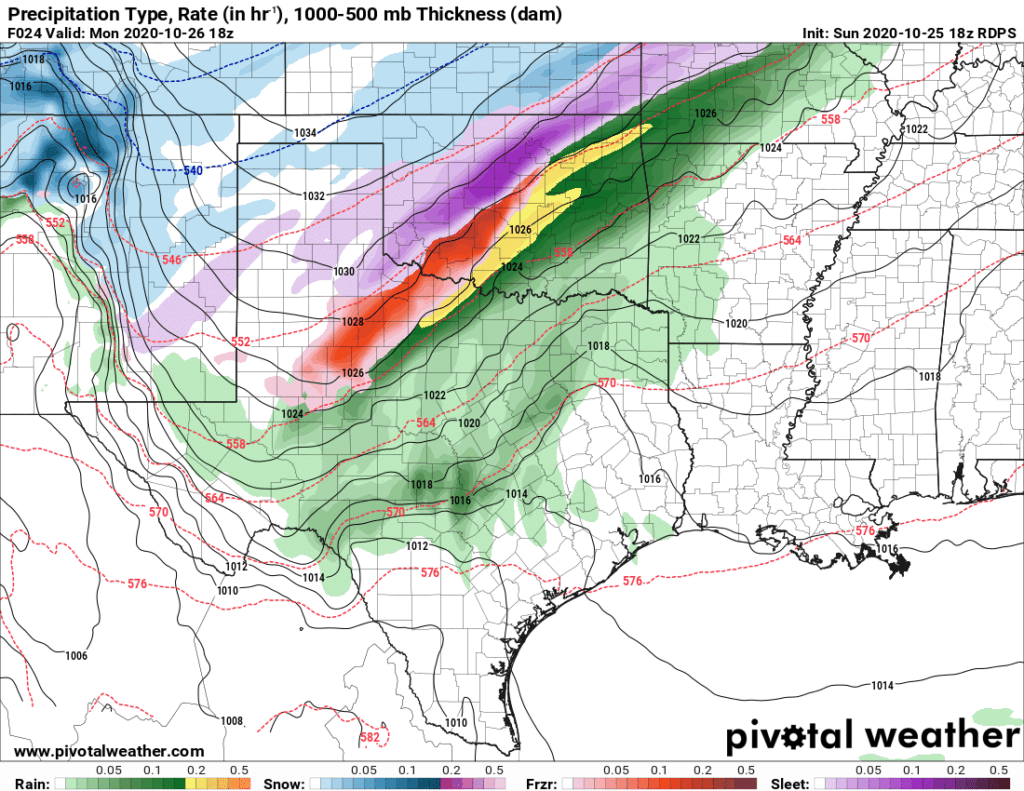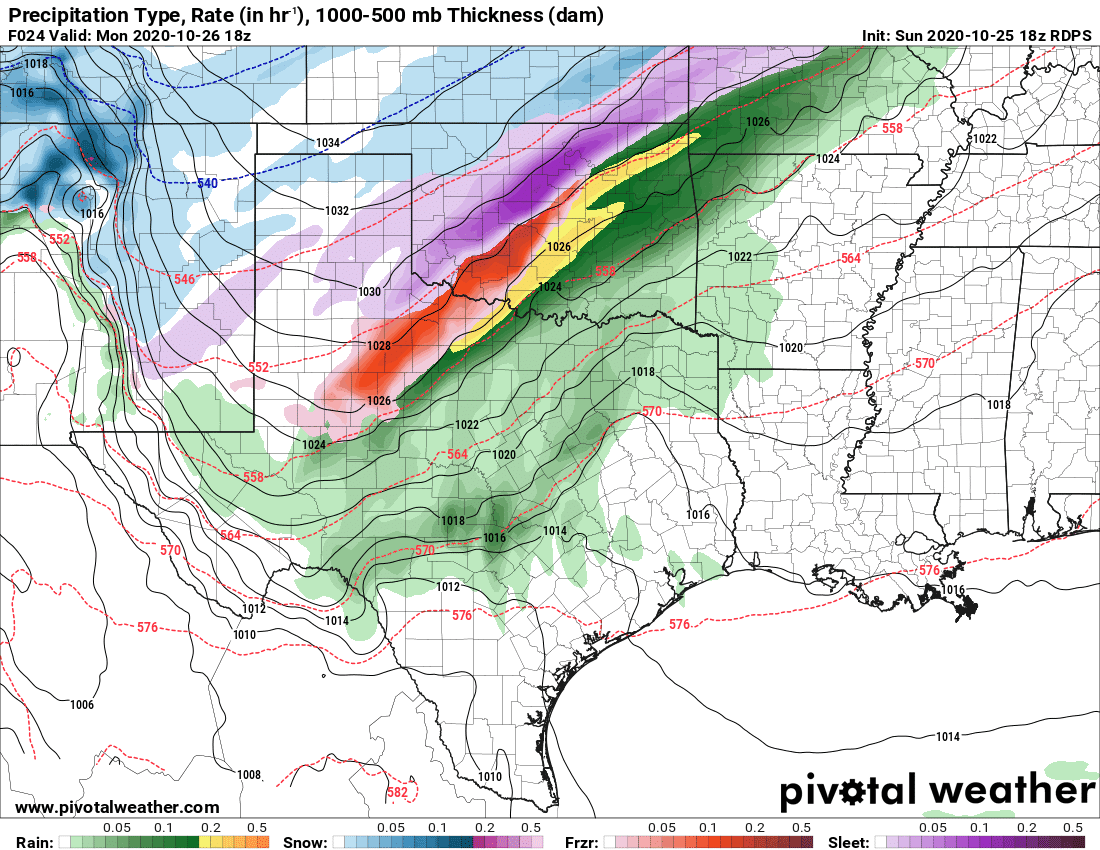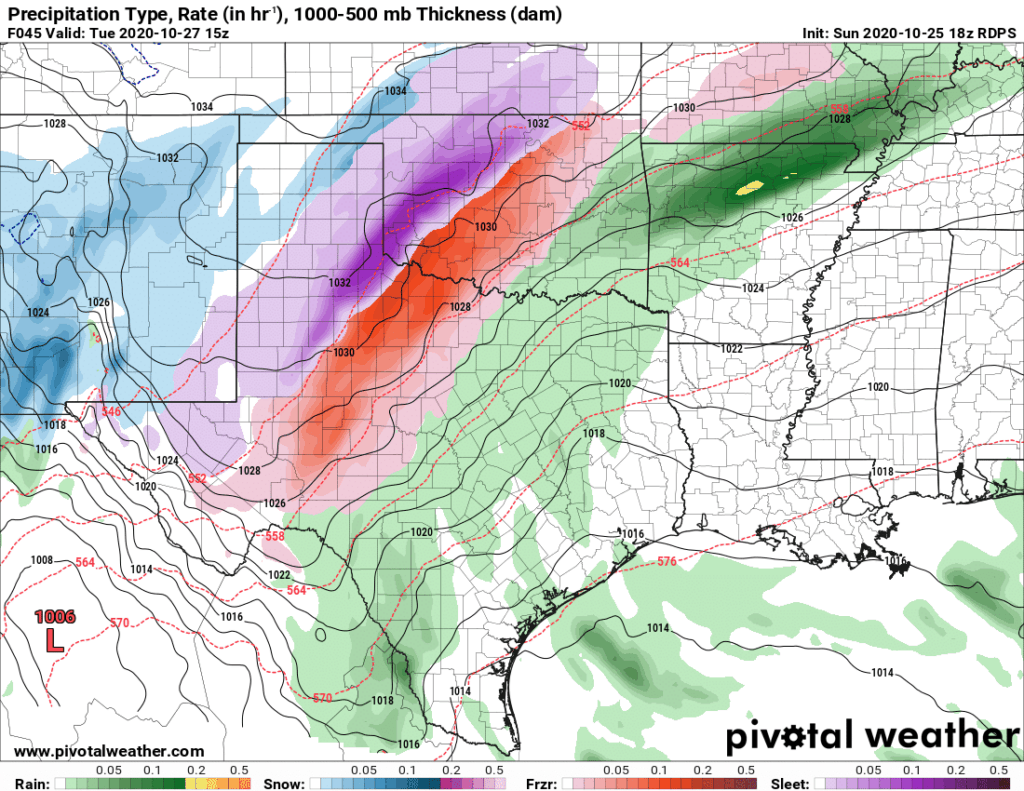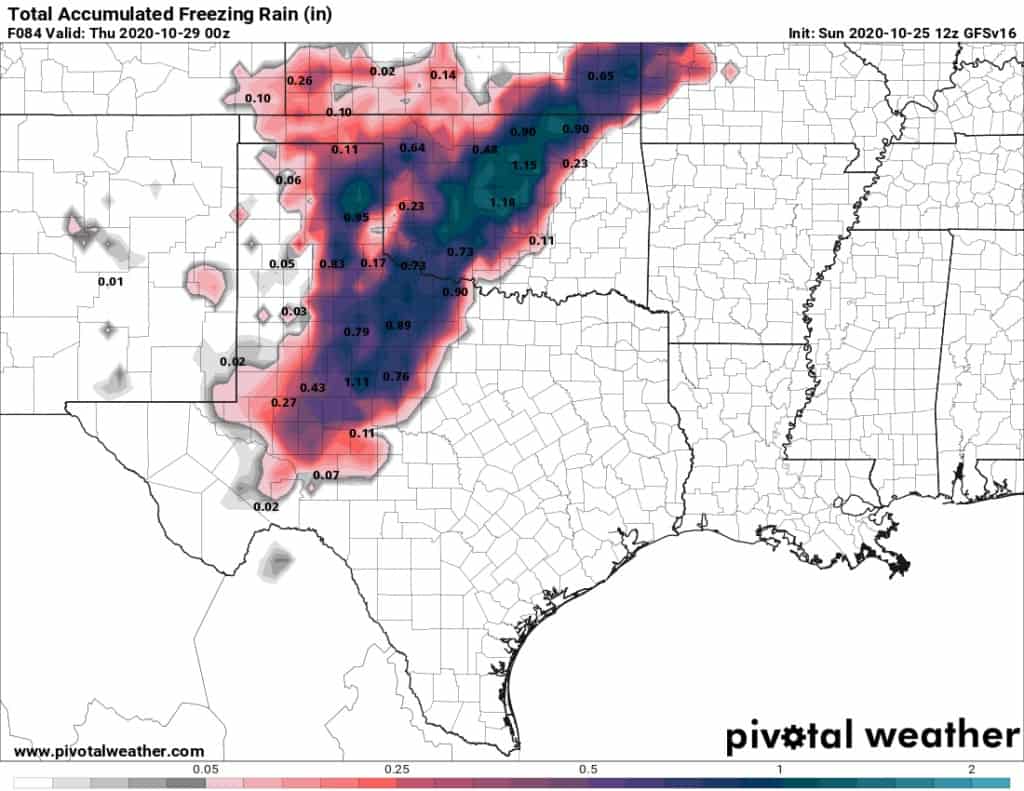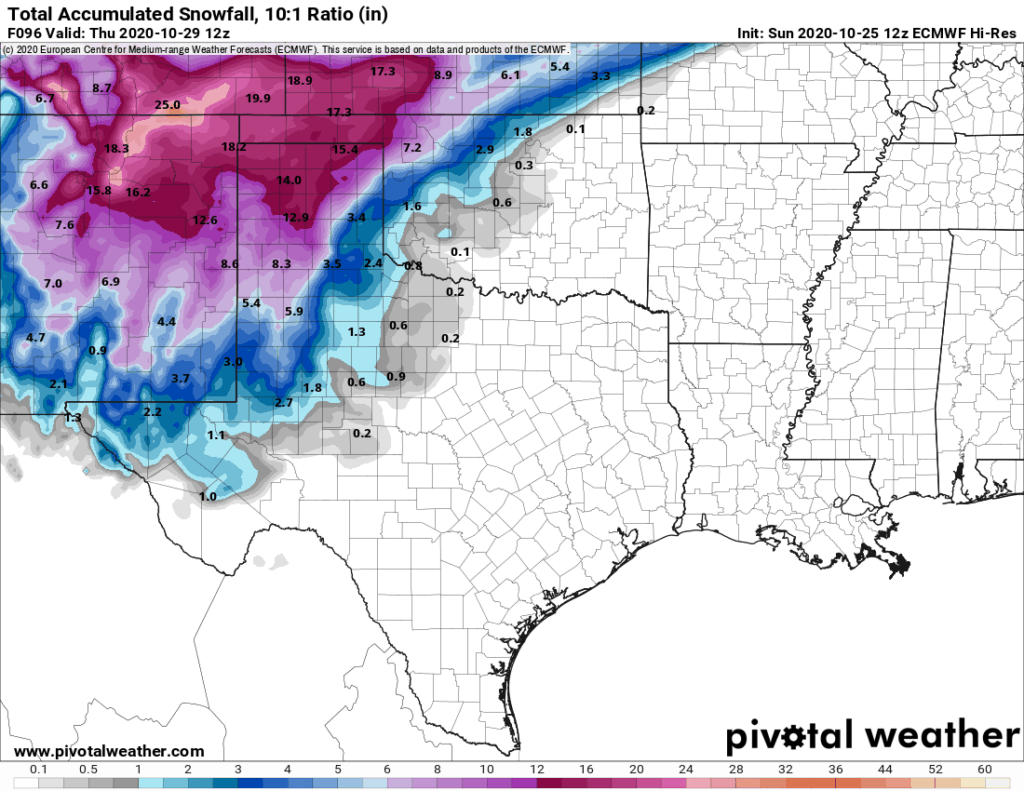 By Wednesday the temperatures will moderate above freezing as the storm system moves through and they rebound into the rest of the week. Stay safe! -AT
[/et_pb_text][/et_pb_column][/et_pb_row][/et_pb_section]