Nice Stretch with a Stormy Ending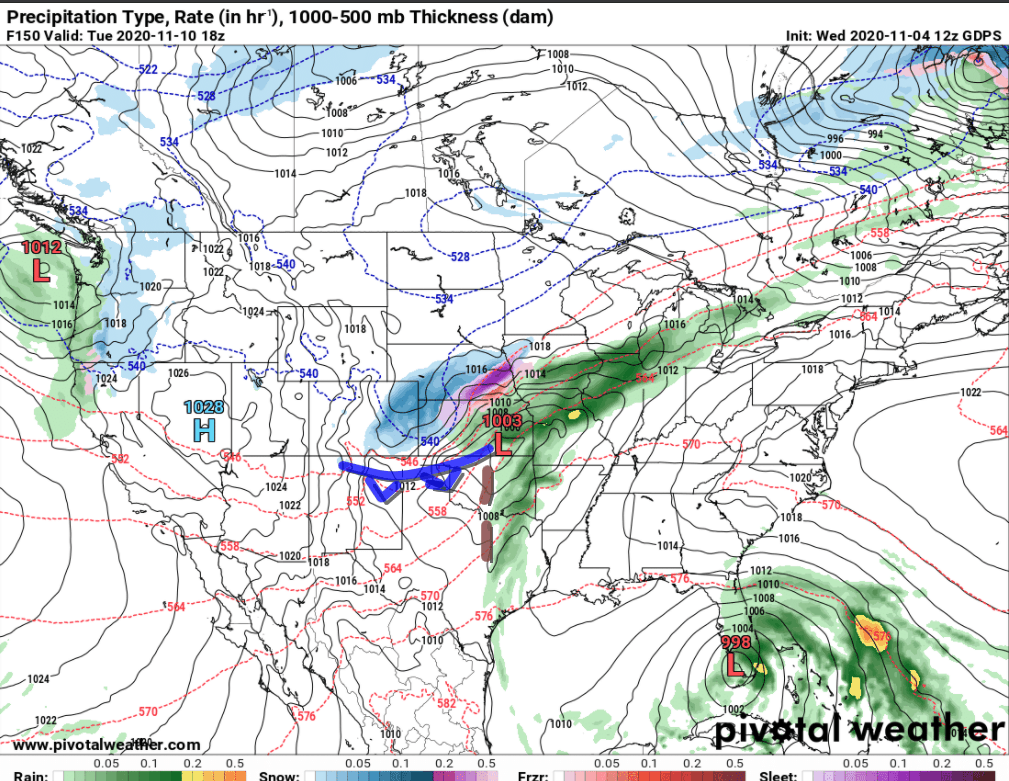 [et_pb_section fb_built="1″ _builder_version="4.6.5″ _module_preset="default"][et_pb_row _builder_version="4.6.5″ _module_preset="default"][et_pb_column _builder_version="4.6.5″ _module_preset="default" type="4_4″][et_pb_text _builder_version="4.6.5″ _module_preset="default" hover_enabled="0″ sticky_enabled="0″]
The nice stretch of Fall weather will continue into the weekend before it comes to a crashing end with severe weather!
But first, Florida and the Gulf may be dealing with a wild card hurricane this weekend. The models have Eta dancing all over the place doing circles and loops so the National Hurricane Center has its work cut out for them in the coming days.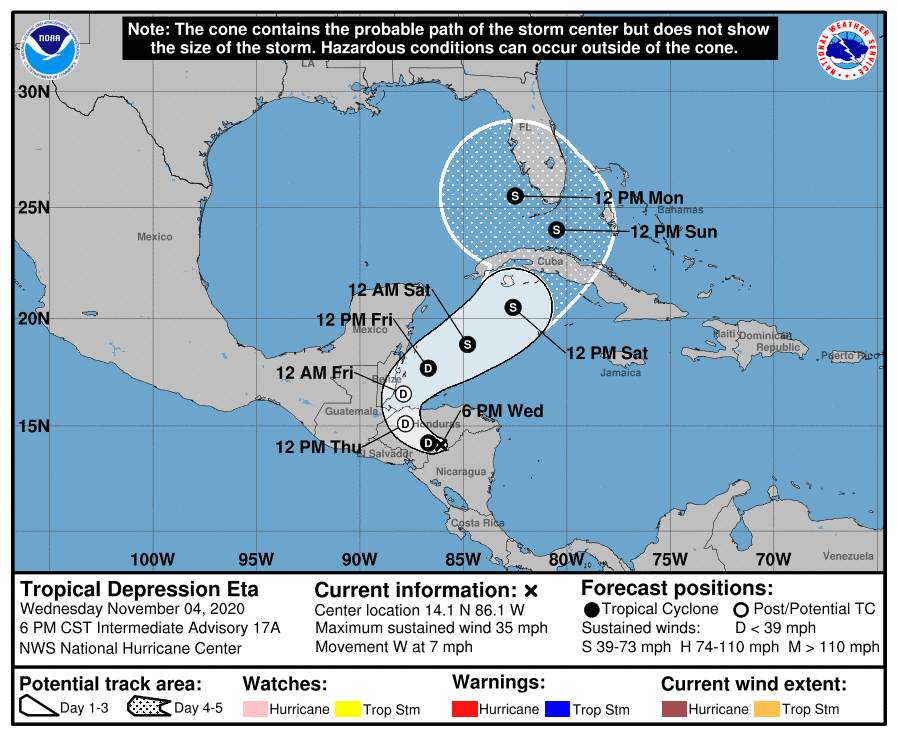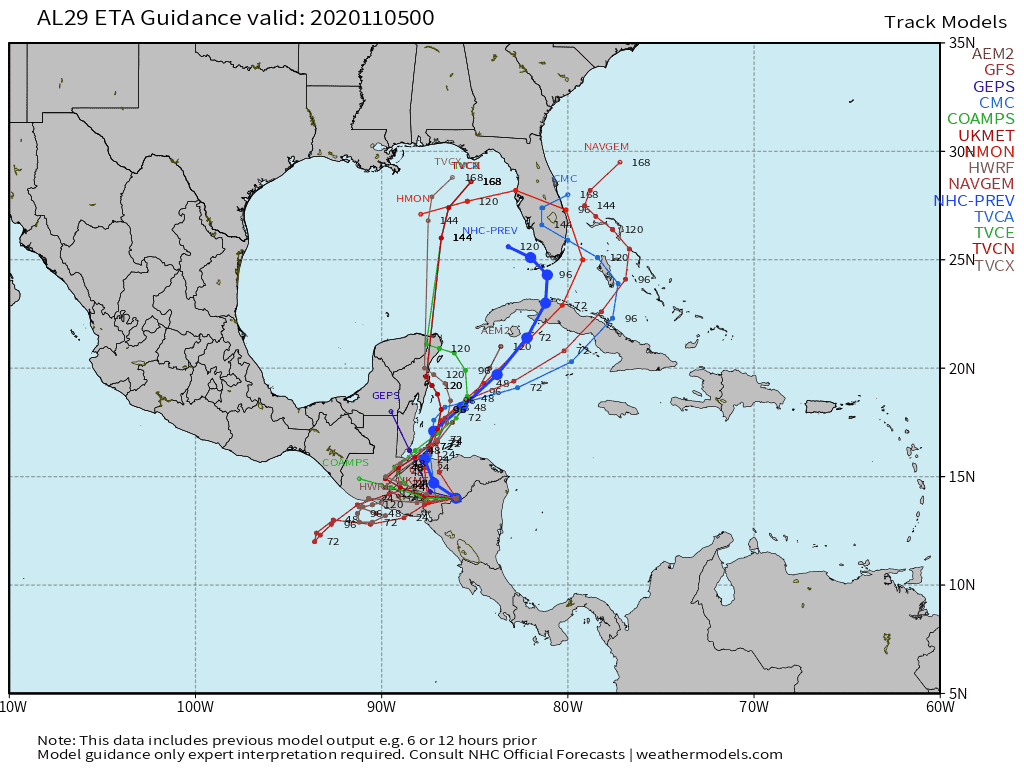 Back to Oklahoma, our next storm system will move in either Monday evening or Tuesday. Models differ in timing. If it comes in earlier, a better shot at more severe weather potential across W/C OK. If it comes in late, it will be more E OK. Wind shear as noted in the yellow forecast sounding wind profile is conducive for severe storms. Models think the atmosphere will lack on instability though. They could come around with each passing day. Rainfall amounts from the different model outcomes are posted as well.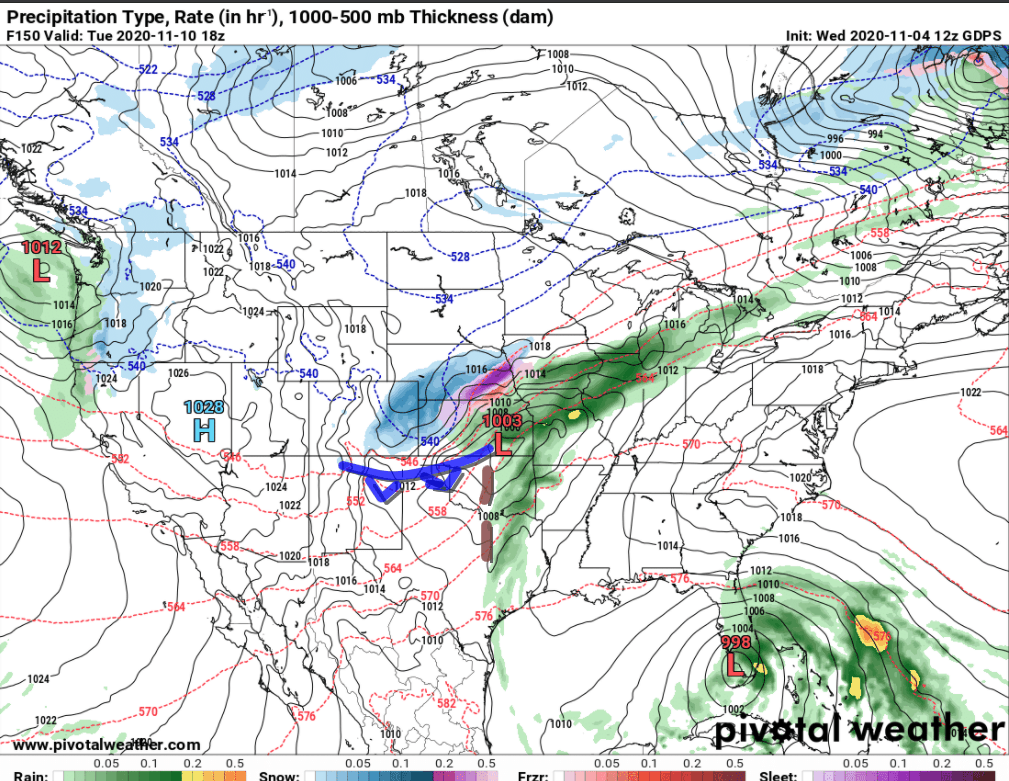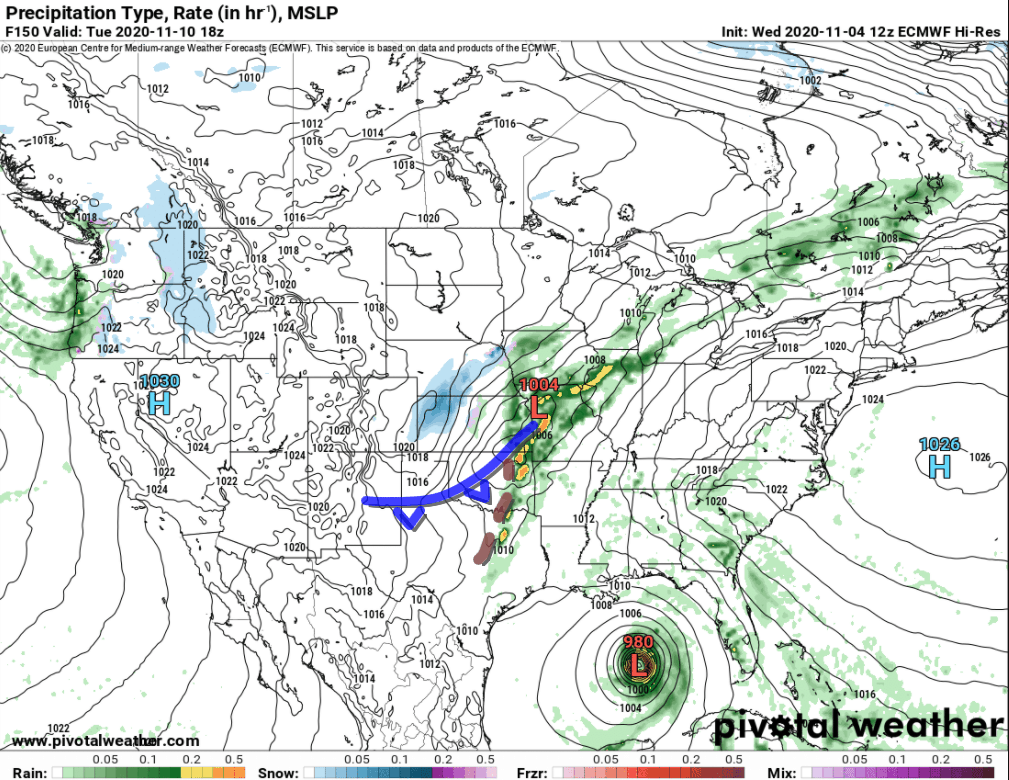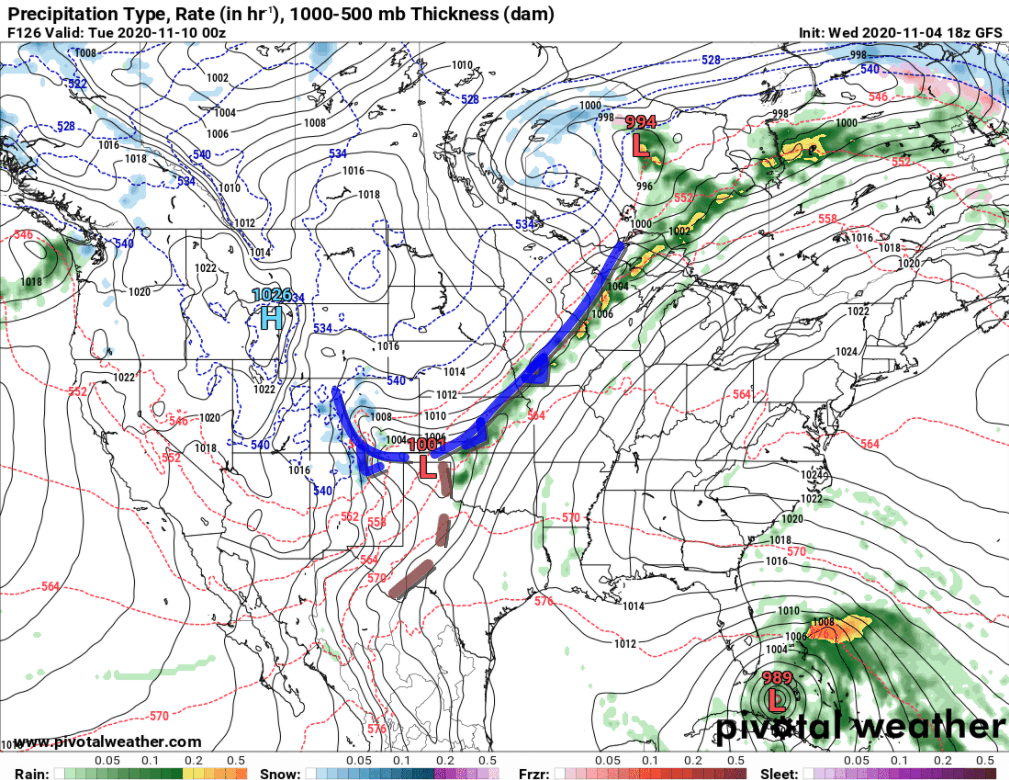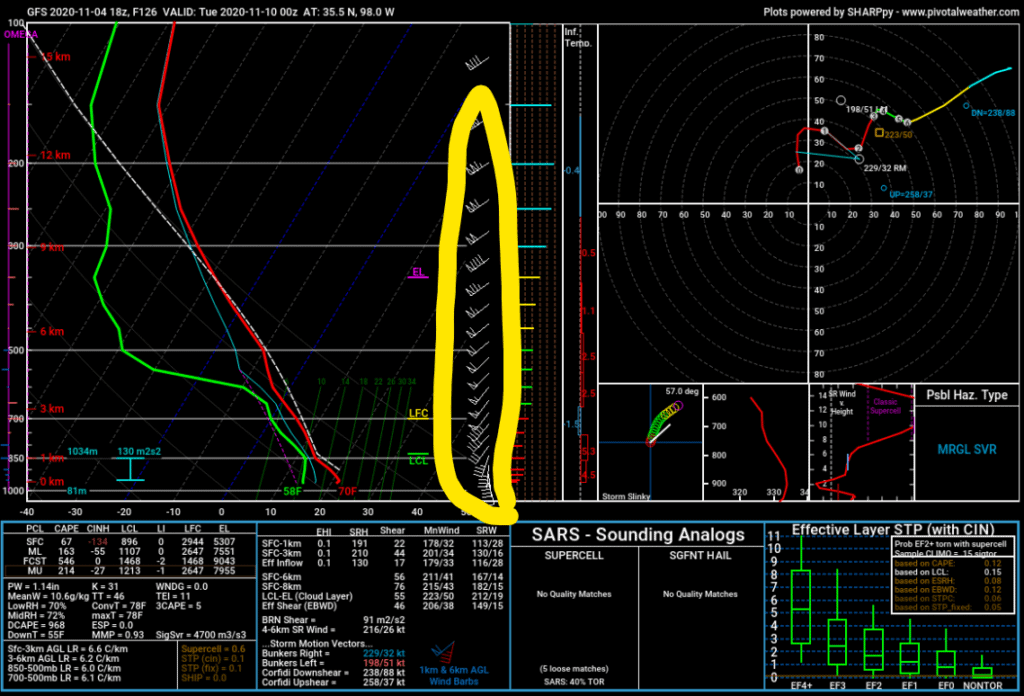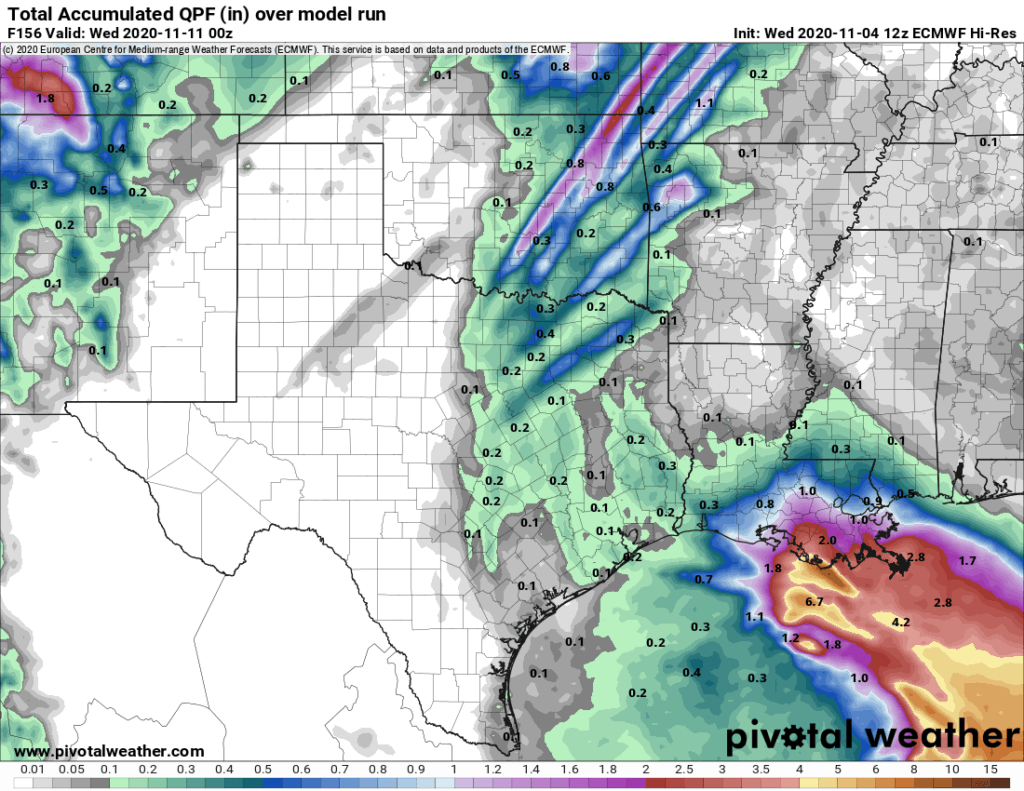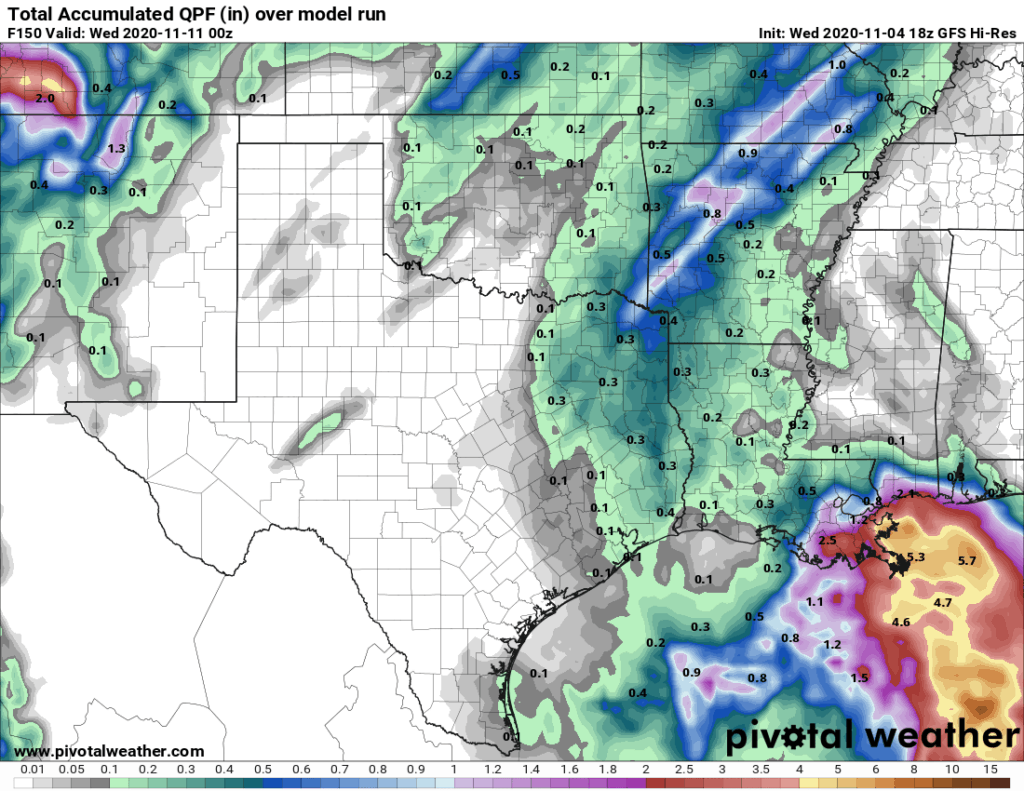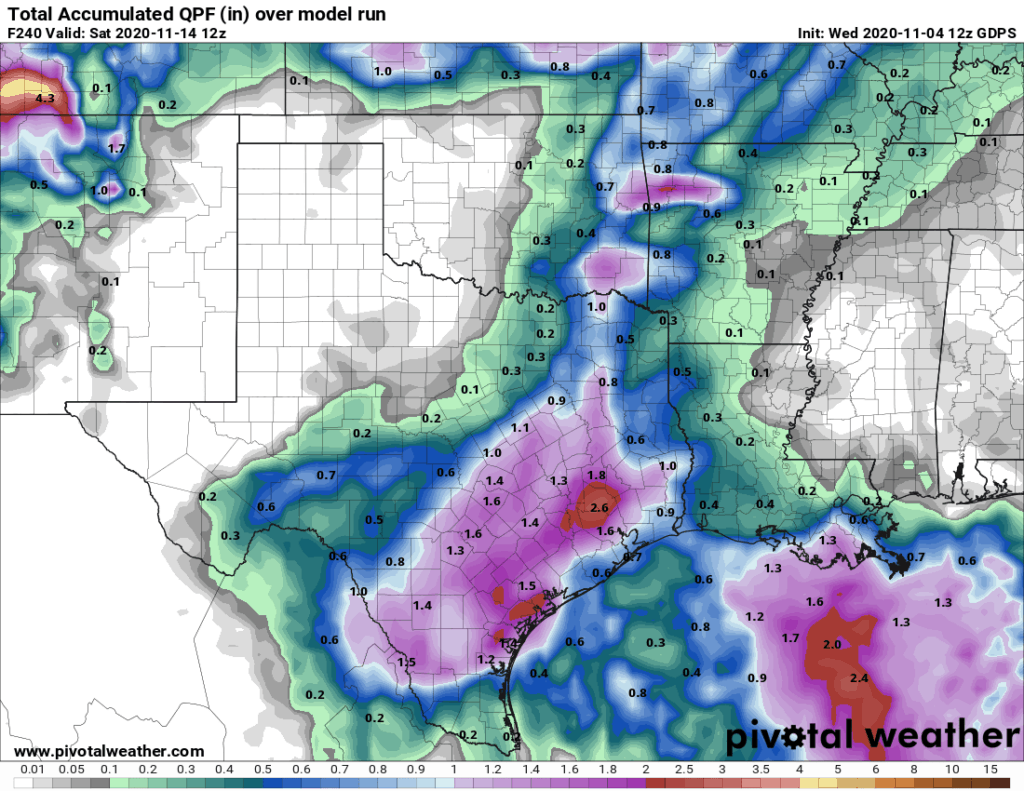 Finally, here is a look at how temperatures will stack up for the remainder of this week and into next. Much colder, so enjoy the shorts and capri's while you can! =) -AT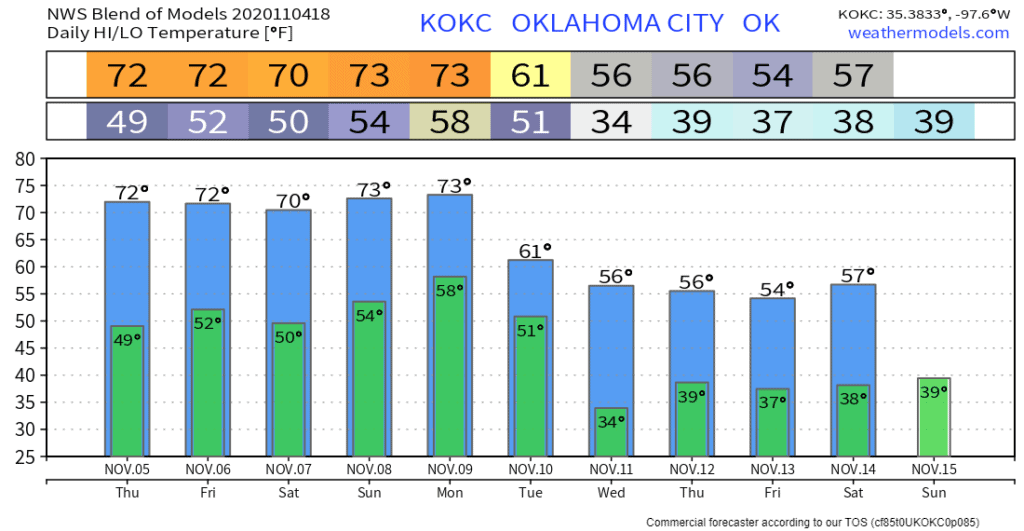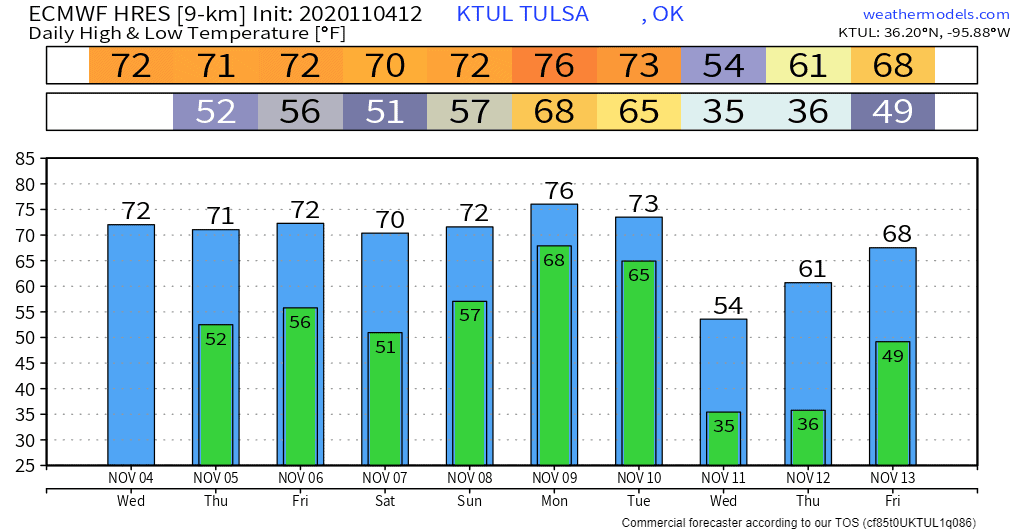 [/et_pb_text][/et_pb_column][/et_pb_row][/et_pb_section]