Oh The Weather Outside is Frightful…Let It Snow, Let It Snow, Let It Snow!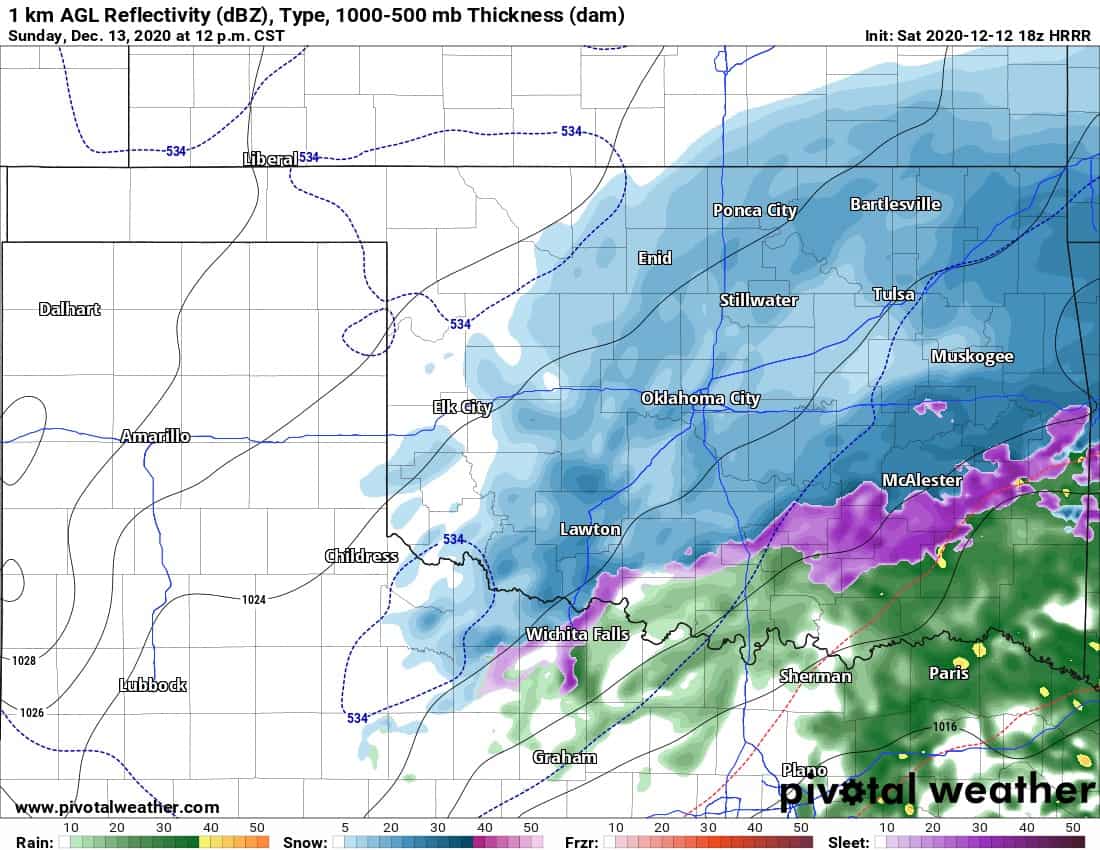 [et_pb_section fb_built="1″ _builder_version="4.6.5″ _module_preset="default"][et_pb_row _builder_version="4.6.5″ _module_preset="default"][et_pb_column _builder_version="4.6.5″ _module_preset="default" type="4_4″][et_pb_text _builder_version="4.6.5″ _module_preset="default" hover_enabled="0″ sticky_enabled="0″]
 You know how the song goes…and yes it's safe to tell the kiddos if you haven't already. Snow is coming and plenty of it!
Since Wednesday, the signal for a decent snow storm has not waivered. Confidence has grown, and model agreement is uncanny. So yes, we'll have enough snow for ice cream, angels, and snow-families. In addition to that, we'll likely see another inch or two on top of that come Tuesday with another storm system. But let's get through this one first.
The position of the upper low is still ideal for our track across the Red River. There is plenty of cold air aloft to work with this time as well. Temperatures at ground level will hover around freezing (32 degrees), but yes, given this setup, snow can occur at 33-34 degrees. 35+ should be all rain. That's why SE OK will get more rain than snow.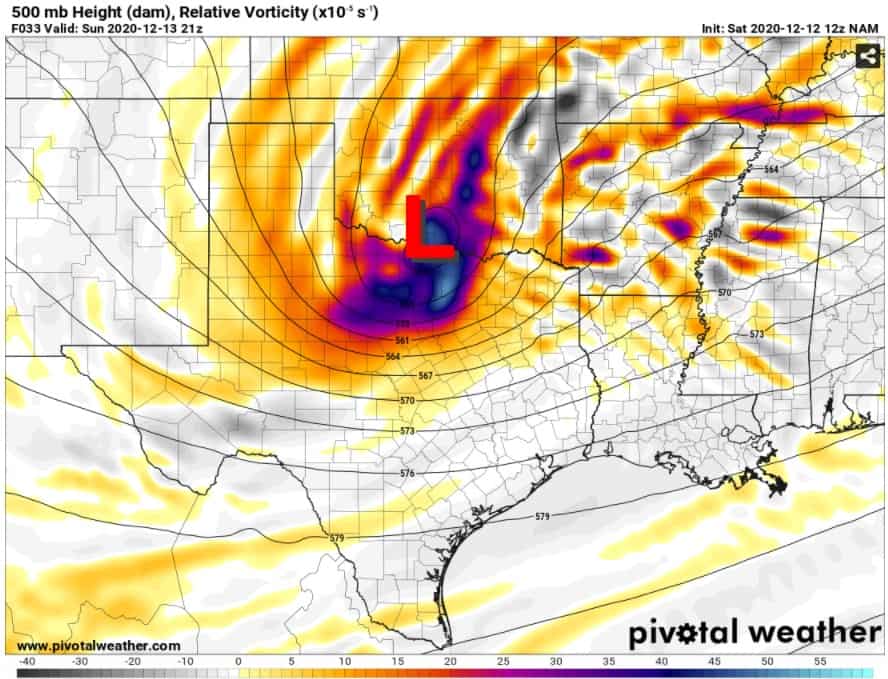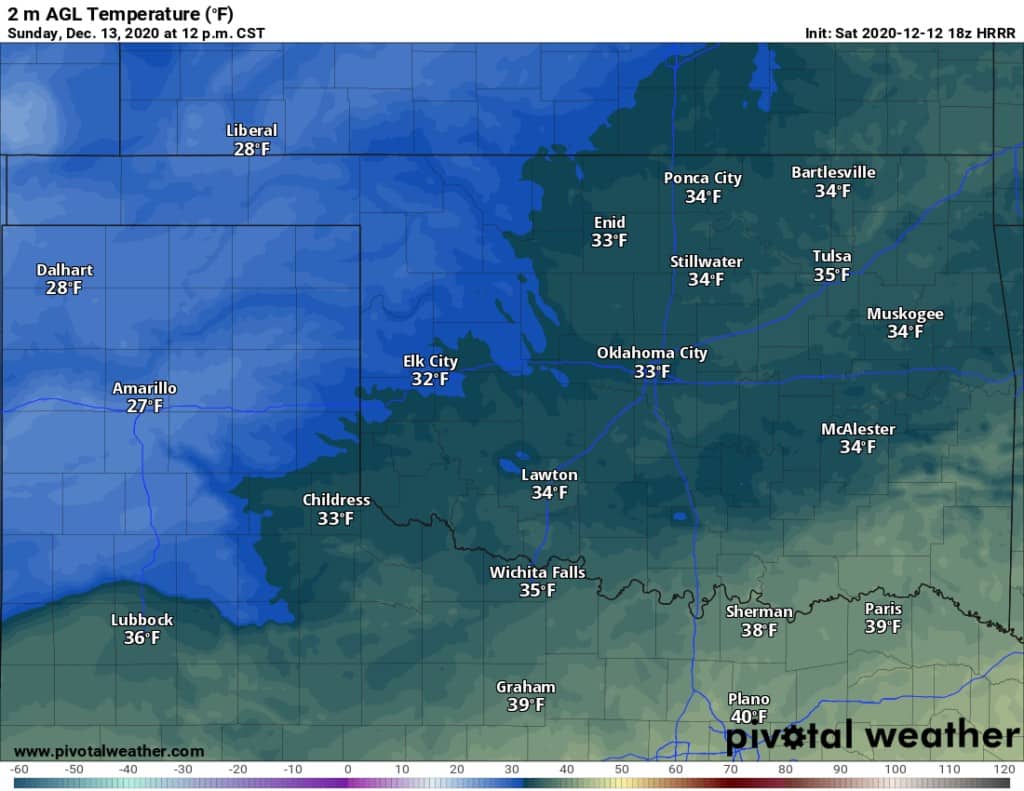 The snow will begin late tonight across NW OK and develop eastward by daybreak into C OK and continue expanding east, before exiting the state after 6pm. Times shown below are  5am with the rain/snow mix in C OK, heavy snow at noon, and lingering snow at 6pm.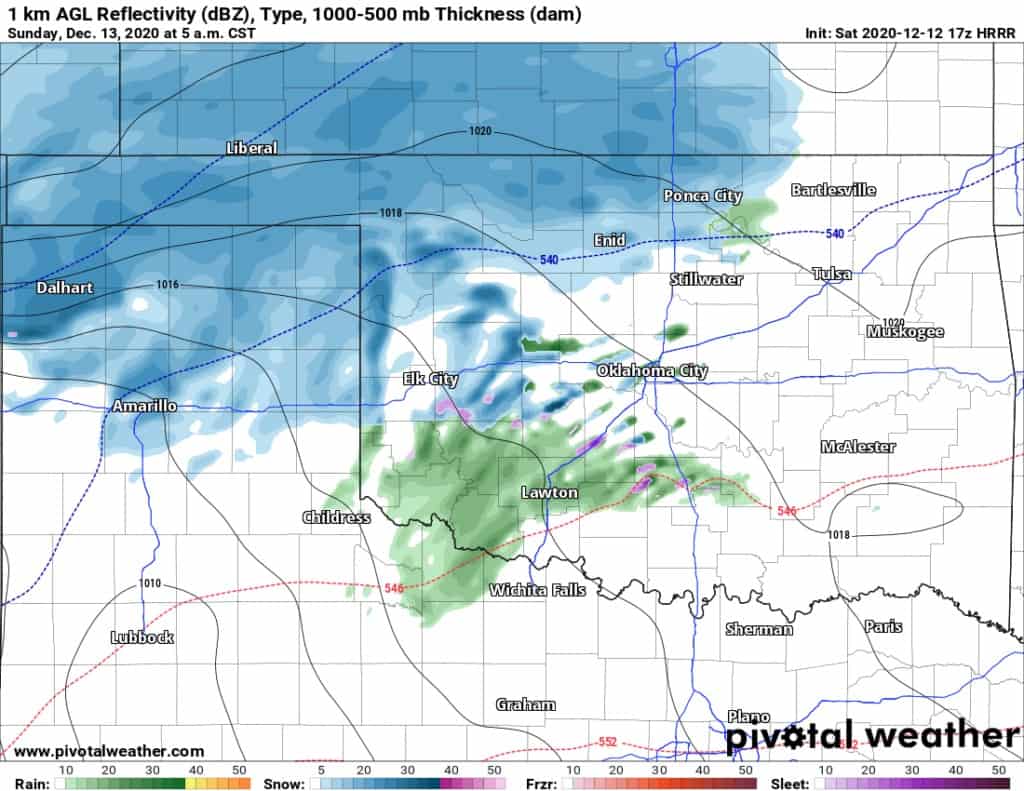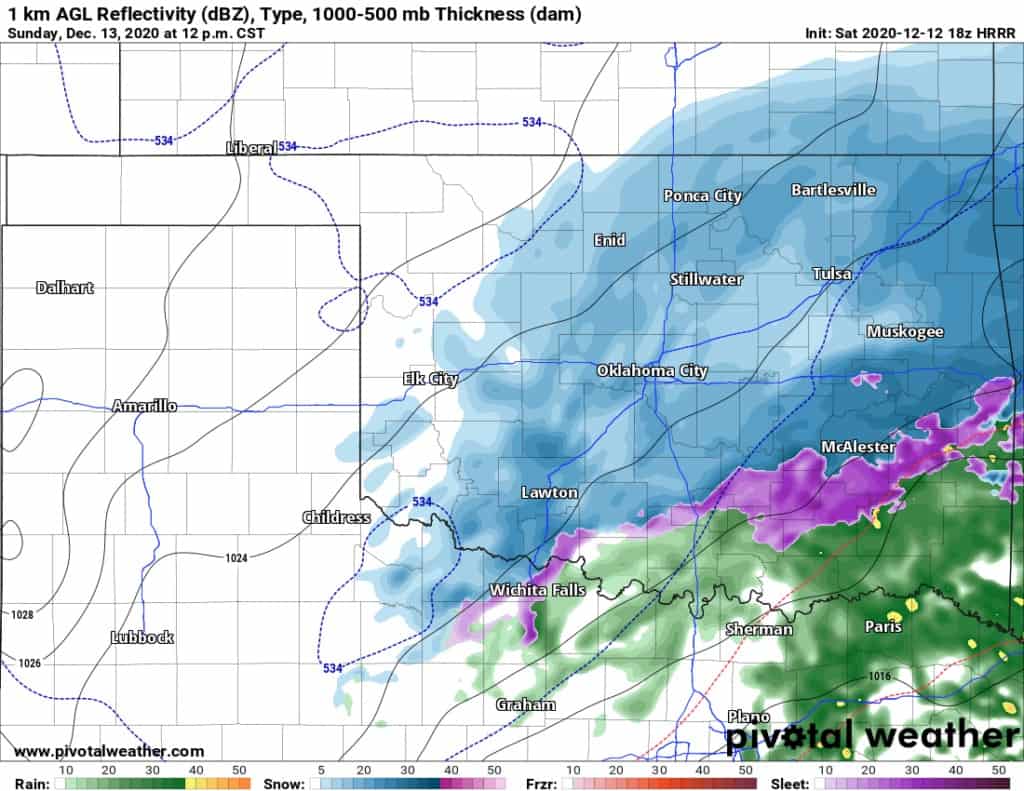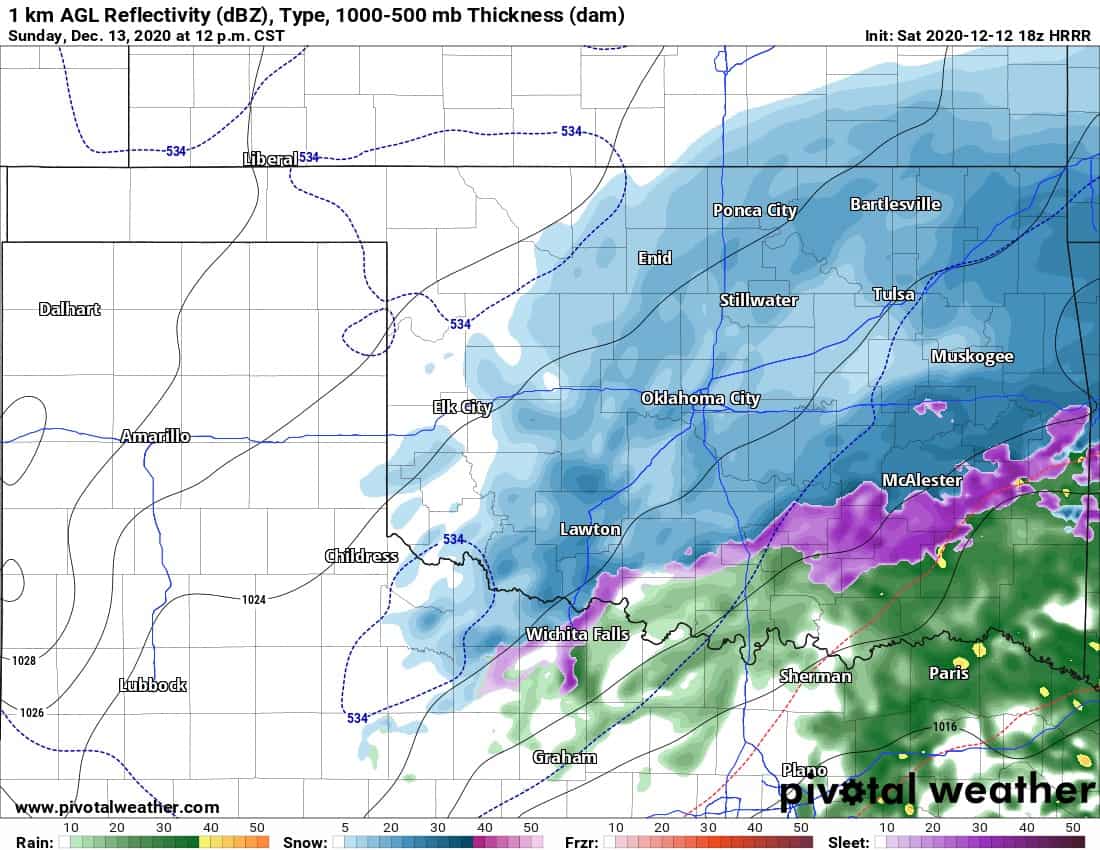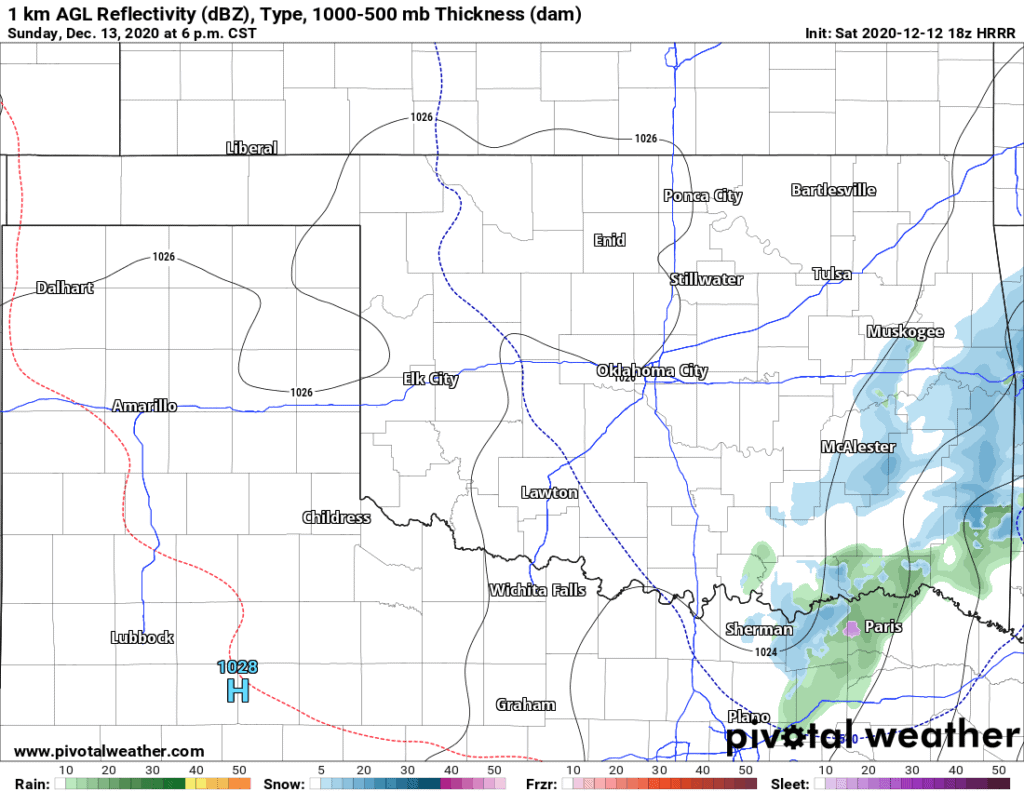 The amount of QPF (rain or snow totals) is snow below in liquid form, then in snow form. The green map is the liquid or rain equivalent. Multiple the values roughly by 10 to get the snow ratio conversion. Notice how there's higher QPF amounts in SE OK, but alas, this will be mostly rain, with just a little snow by afternoon. The ensemble mean, which doesn't take into account any extreme mesoscale snow bands is a widespread 4-6″ through the heart of Oklahoma. Finally, I've shown the European model for snow totals, as I believe it has the closest solution of what should occur.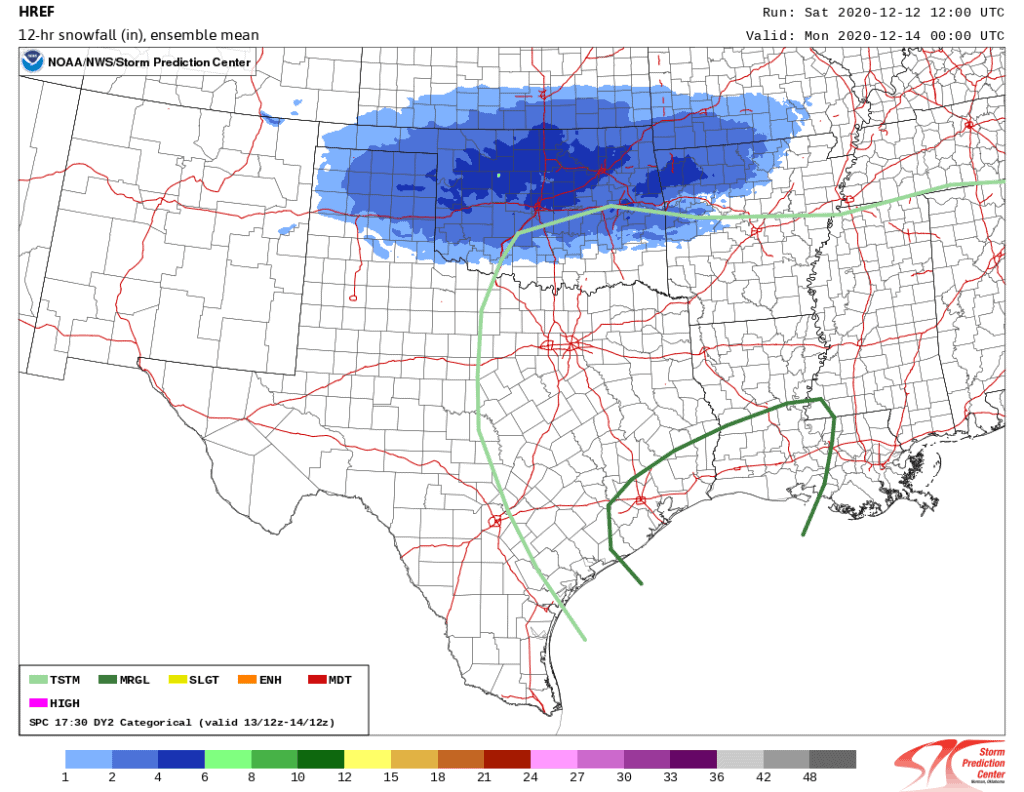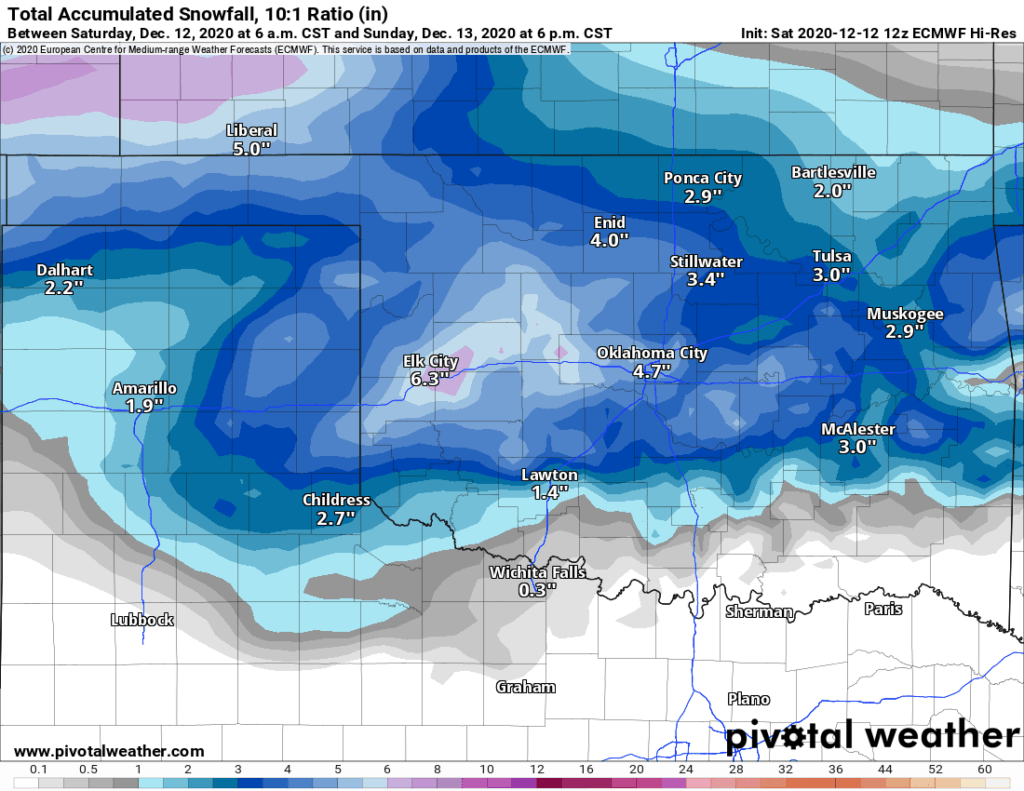 Keep in mind some of this snow will melt due to warm ground temperatures and our surface air temp running around 33-34 at times. This will help to keep roadways mostly wet rather than snow packed. However, often during heavy snow bursts, the roadways will become snow packed during that brief moment before melting again. So adjust travel accordingly. See my website AaronTuttleWeather.com weather data menu tab for up to the minute road conditions as well as my free weather app, ATsWeatherToGo for the latest advisories and radar.
Remember, that next snow storm I mentioned? Doesn't appear to be as big as Sunday's, but it should dump a quick couple of inches on Tuesday. Temperatures will be frigid for a few days before we moderate things a bit. By the way, low temperatures on Monday will be extremely cold with a few teens showing up!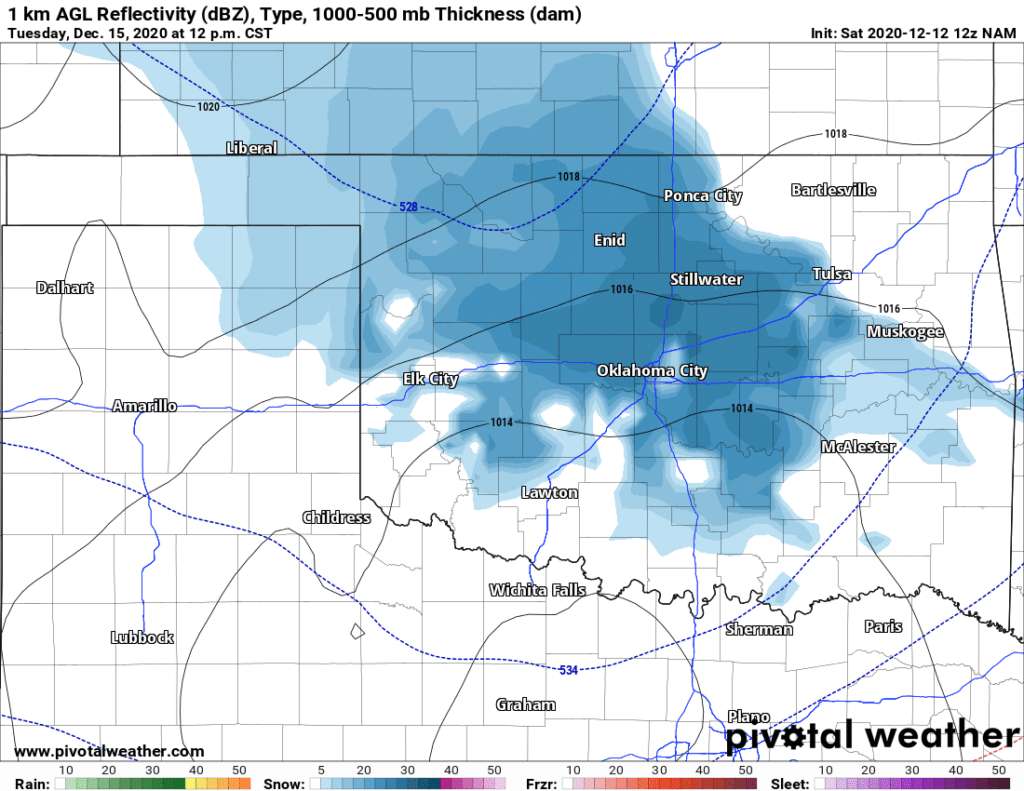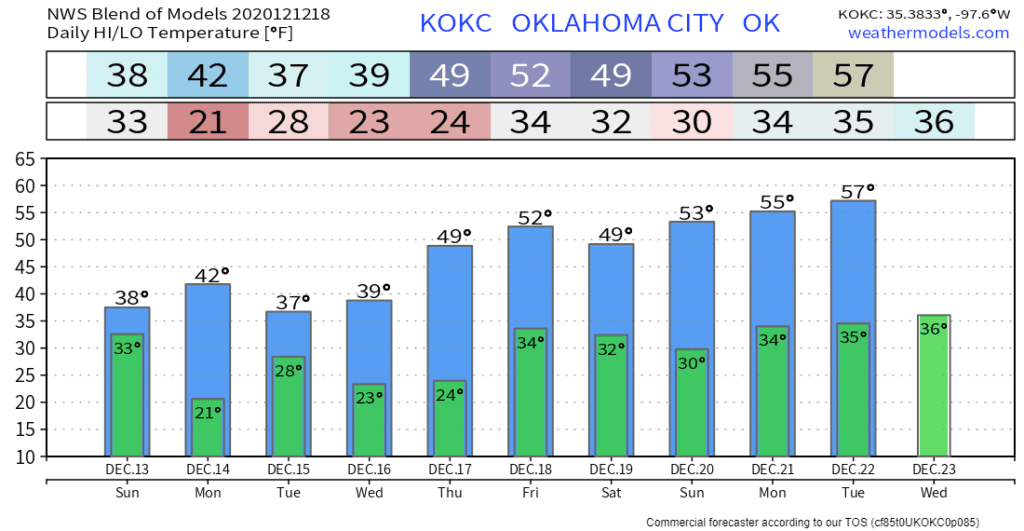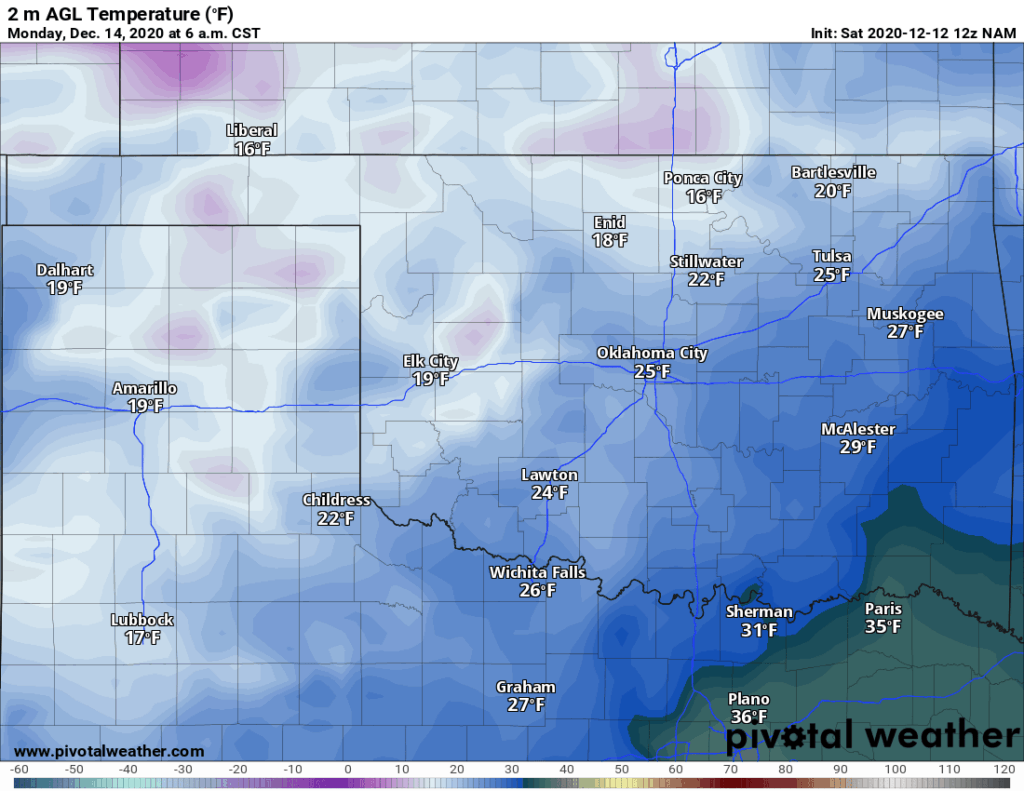 Make sure you join me live tonight after 9pm for the latest update on this winter storm via Facebook Live, YouTube, and Twitter Periscope. See you then! -AT
[/et_pb_text][/et_pb_column][/et_pb_row][/et_pb_section]