Drought, Fire Danger, and Tornado Outlook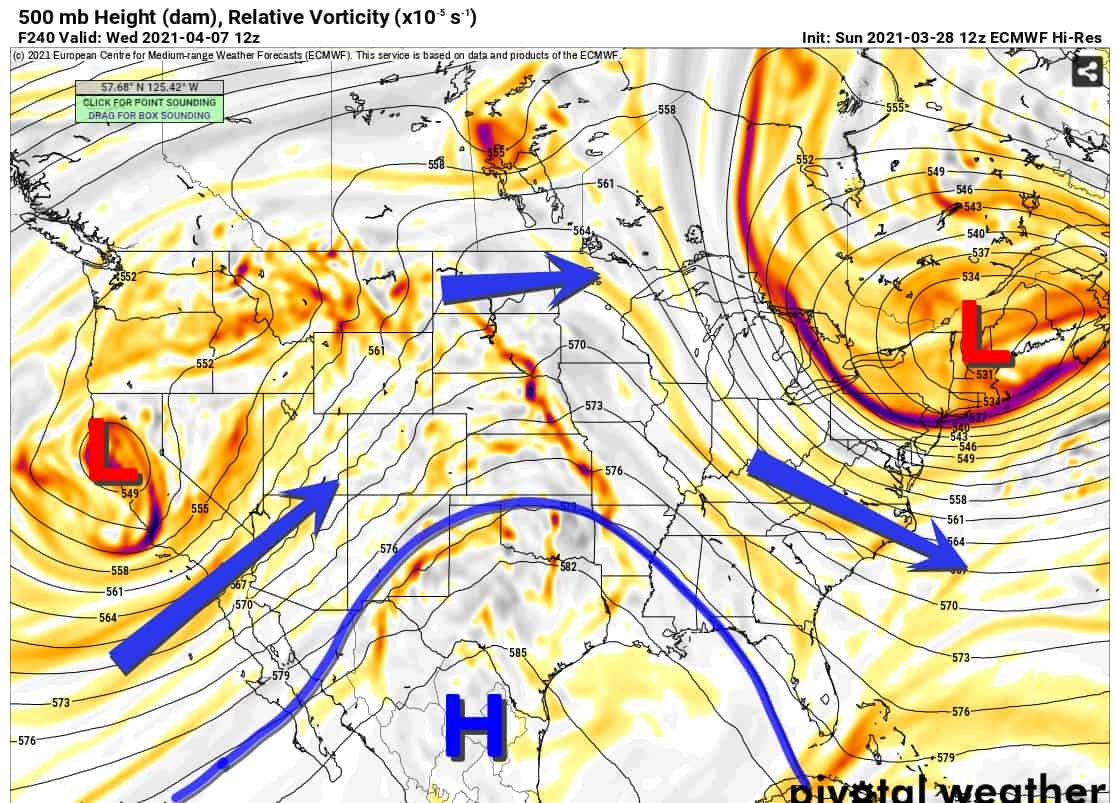 [et_pb_section fb_built="1″ _builder_version="4.9.2″ _module_preset="default"][et_pb_row _builder_version="4.9.2″ _module_preset="default"][et_pb_column _builder_version="4.9.2″ _module_preset="default" type="4_4″][et_pb_text _builder_version="4.9.2″ _module_preset="default" hover_enabled="0″ sticky_enabled="0″]
The big story this week will be the dry and windy conditions leading to an enhanced fire danger across parts of Oklahoma. In the extended part of the forecast, the big story will be the lack of storm systems which means both lack of rain and also no severe weather.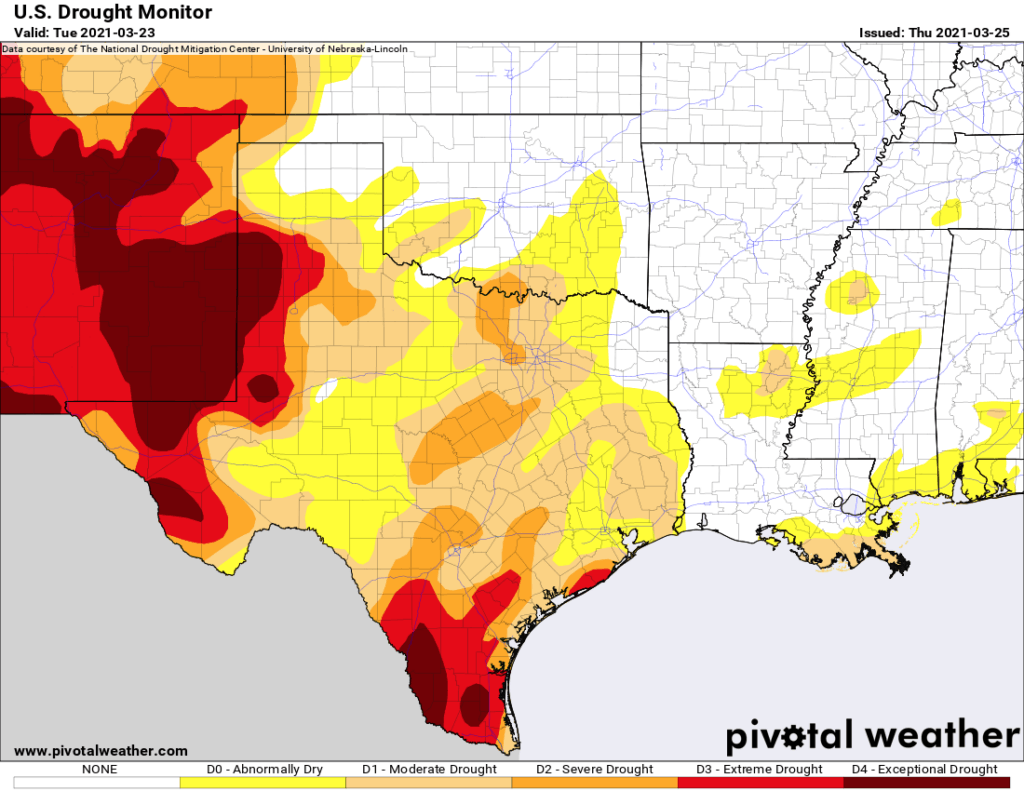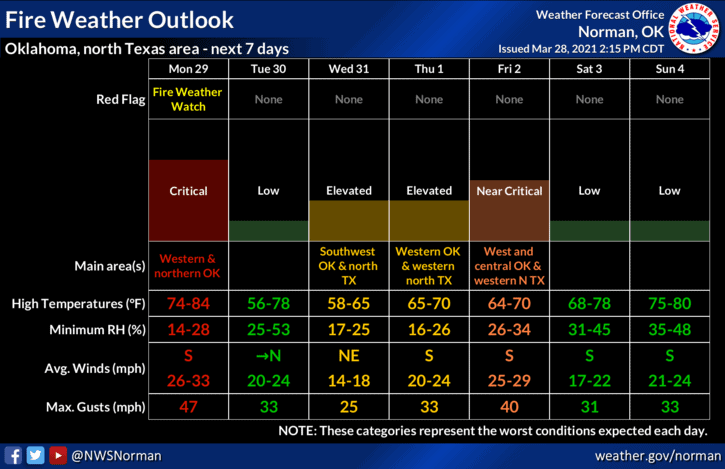 First up is the windy conditions expected for Monday, with gusts over 40 mph during the day. A few showers or thunderstorms may develop late Tuesday afternoon in SE OK, but otherwise rain is look pretty slim this week.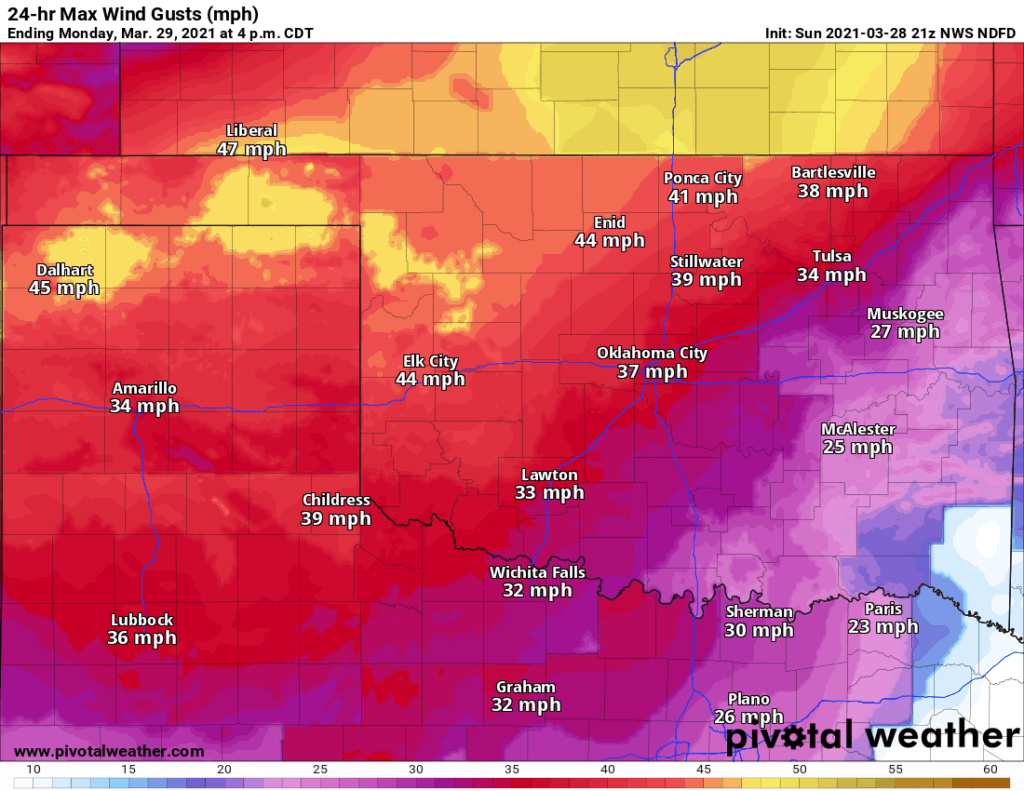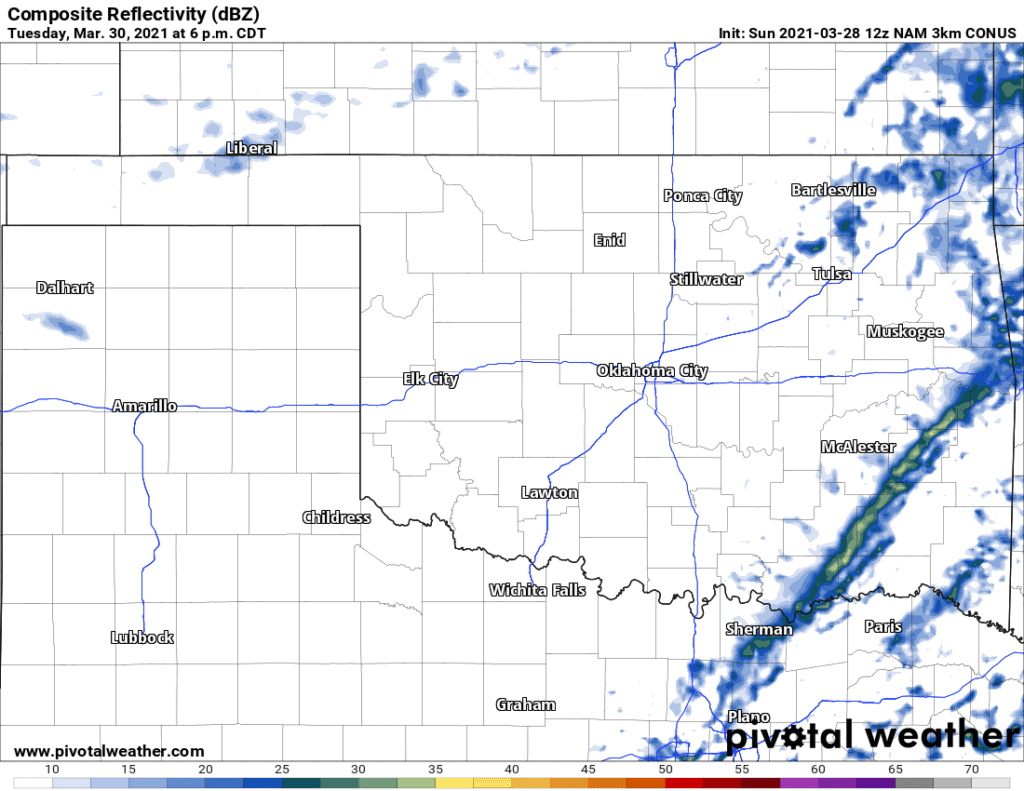 In the long-term, the SPC severe weather outlook is quiet and the upper pattern is trying to develop a mid level ridge of high pressure. This acts like a block and shunts storm systems around Oklahoma into the C/N Plains vs the S Plains. As long as this pattern is present, this greatly reduces our severe weather season. Indications are this would last until mid April.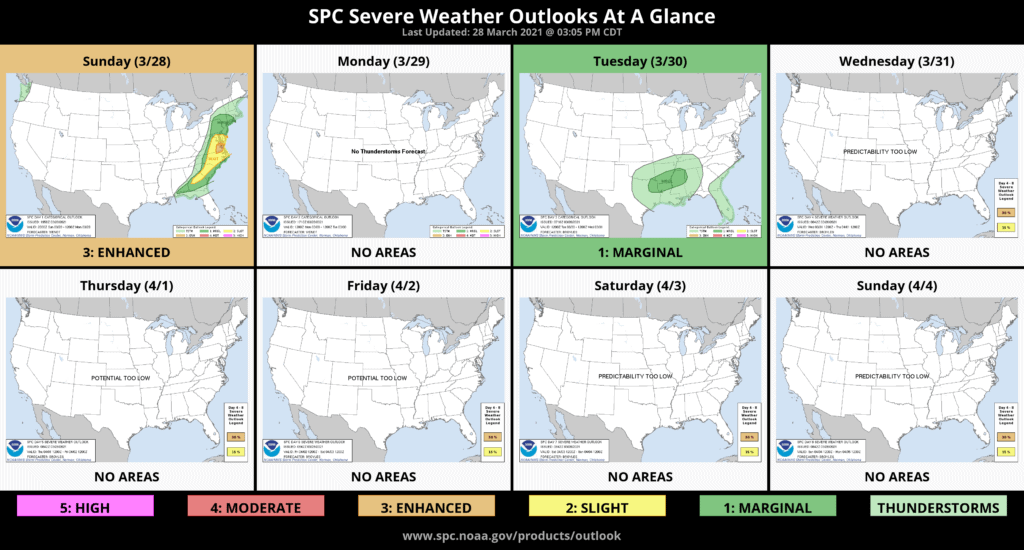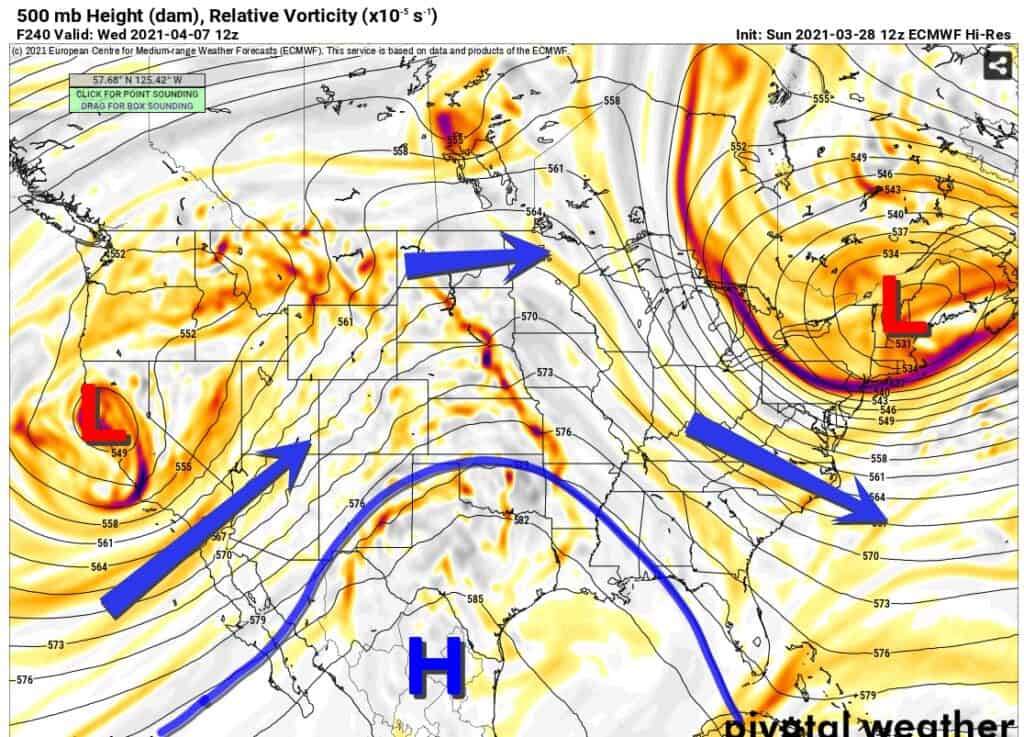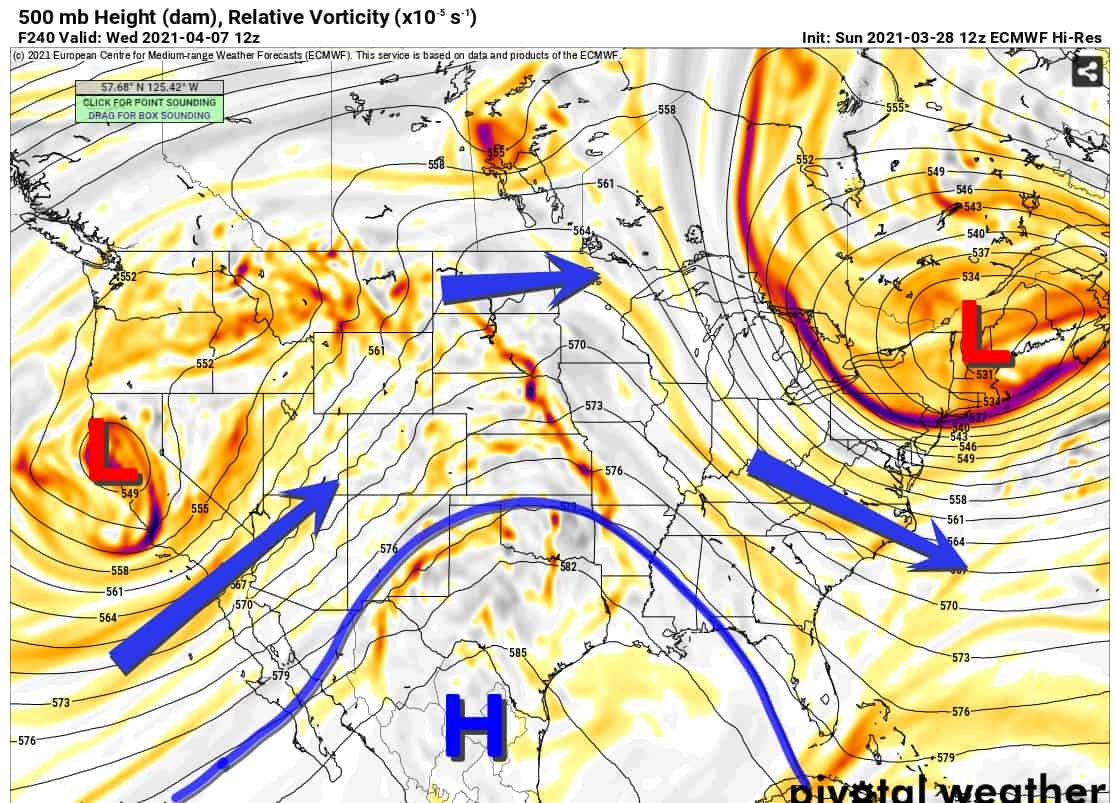 Temperatures over the coming days will be excellent! It will be great weather to get that yard work and flower beds done! Take advantage of it!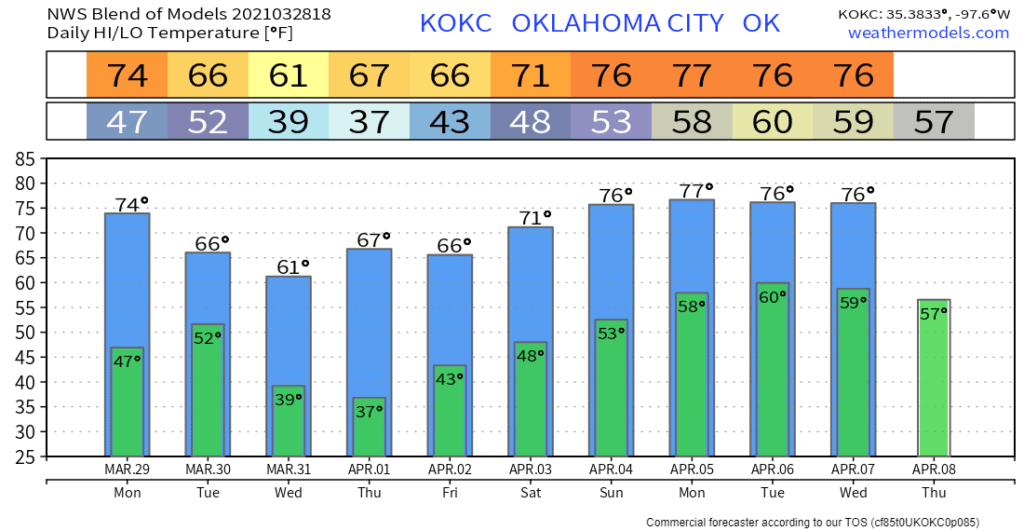 And last but not least, I hope you have a wonderful upcoming Easter Weekend! May your time with friends, family, and church give you great blessings! -AT
[/et_pb_text][/et_pb_column][/et_pb_row][/et_pb_section]