This is not at all how most of us envisioned our Spring Storm Season to go…
More cold nights ahead with a larger freeze potential Tuesday night. Before that, yes it looks like we'll have a light dusting of snow move through N OK. Amounts will be insignificant and melt rather quickly. Should see a few flurries as far south as the OKC metro area. The measurable snow will stay up north into Kansas.
As far as decent rain events are concerned, we have three coming up around the 23rd, 27th and the 1st. We'll likely see some marginally severe storms with those as it is late April. As we get closer we'll have a better idea on any threat.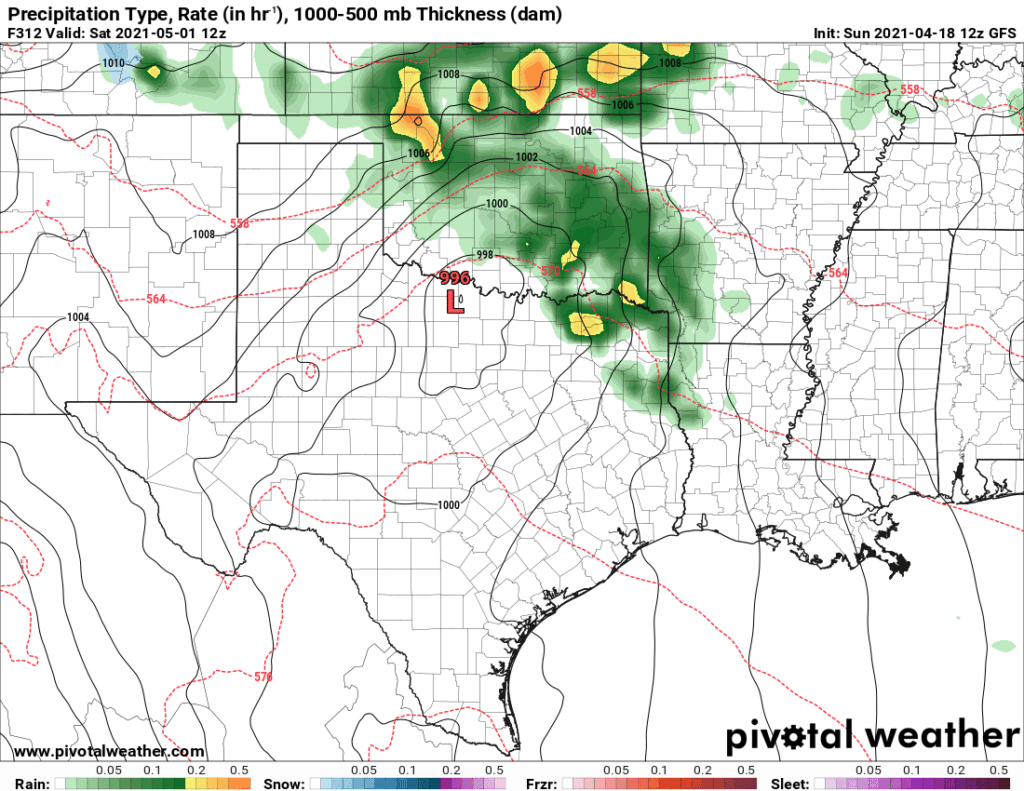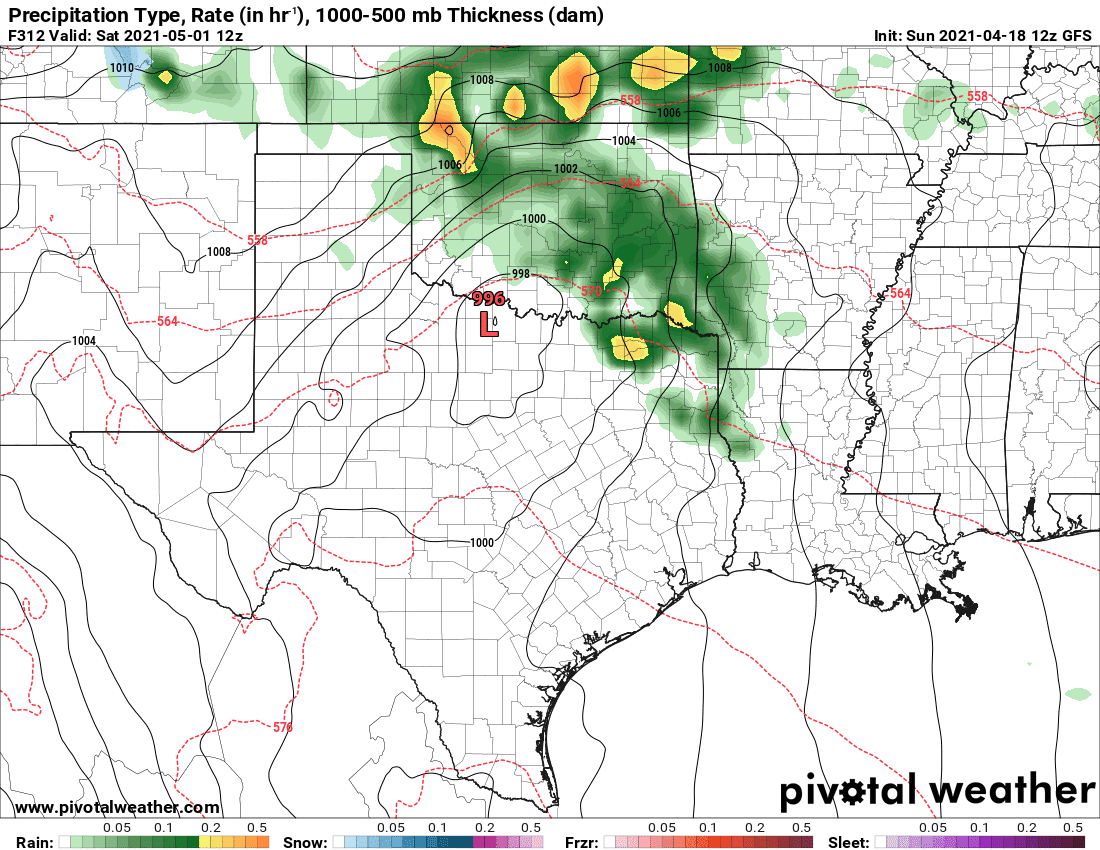 Storms expected on May 1st.[/caption]
Speaking of storm season, where did it go? Well, if you look at the following maps, two things stand out. 1. The shear and CAPE values remain trapped down south with only a brief intrusion into Oklahoma. 2. Look at the long-term temperature trend heading into May. Cold! Temperatures are much below normal for the majority of the period.
Now, I do expect to get that moisture, instability, and shear back into the state by mid-May, but long-term models don't indicate very many opportunities for severe weather. This is fine by me, but remember, it only takes one bad day to ruin it. At least the odds are in our favor for a much quieter severe weather season overall. 
Temperature trends will remain chilly at night and mild during the day. Make sure you use my free app, ATsWeatherToGo, to keep tabs on temperatures in your neck of the woods. Protect those plants!