A Quiet Week Ahead, But Strong Front on the Horizon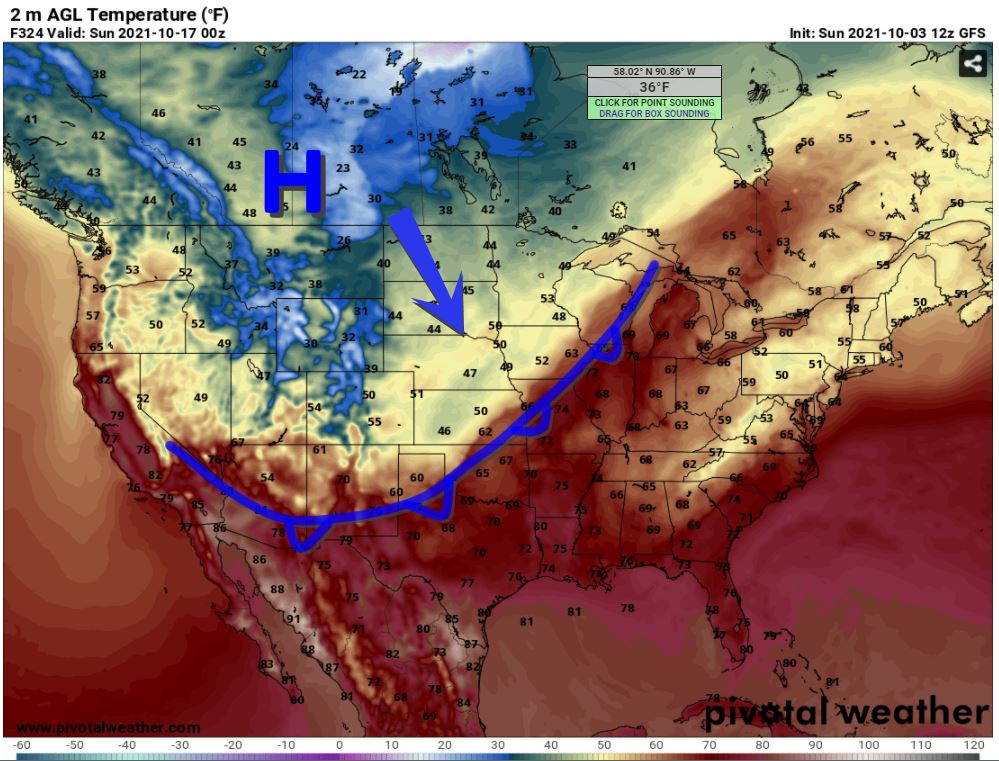 [et_pb_section fb_built="1″ _builder_version="4.10.6″ _module_preset="default" global_colors_info="{}"][et_pb_row _builder_version="4.10.6″ _module_preset="default" global_colors_info="{}"][et_pb_column type="4_4″ _builder_version="4.10.6″ _module_preset="default" global_colors_info="{}"][et_pb_text _builder_version="4.10.6″ _module_preset="default" hover_enabled="0″ global_colors_info="{}" sticky_enabled="0″]
A quiet week is ahead for most, but changes will occur the following week, which will allow a strong cold front to move through the nation.
Over the weekend, we ended up with some decent rains, which fell right over the drought stricken areas that developed in September.
The Jetstream configuration early this week has a strong upper low positioned across Arkansas. As the air flows counter-clockwise around the low, we end up on the back side. This is called the subsidence side, also known as sinking air. This prevents rain from forming and keep things status quo across most of the state. The exception would be closer to the low to tap into the upper energy. So there will possibly be some isolated shower activity on Wednesday across the E 1/3rd of the state. Otherwise, expect nice weather with pleasant temperatures through midweek. However, as that low drifts away, an upper high will build across Texas and nose into Oklahoma. This creates more heat for us, so expect temperatures to climb back to near 90 for a few days. The good news is that next upper low across the SW US will move across on Monday. This will bring with it some showers and storms along with cooler temperatures.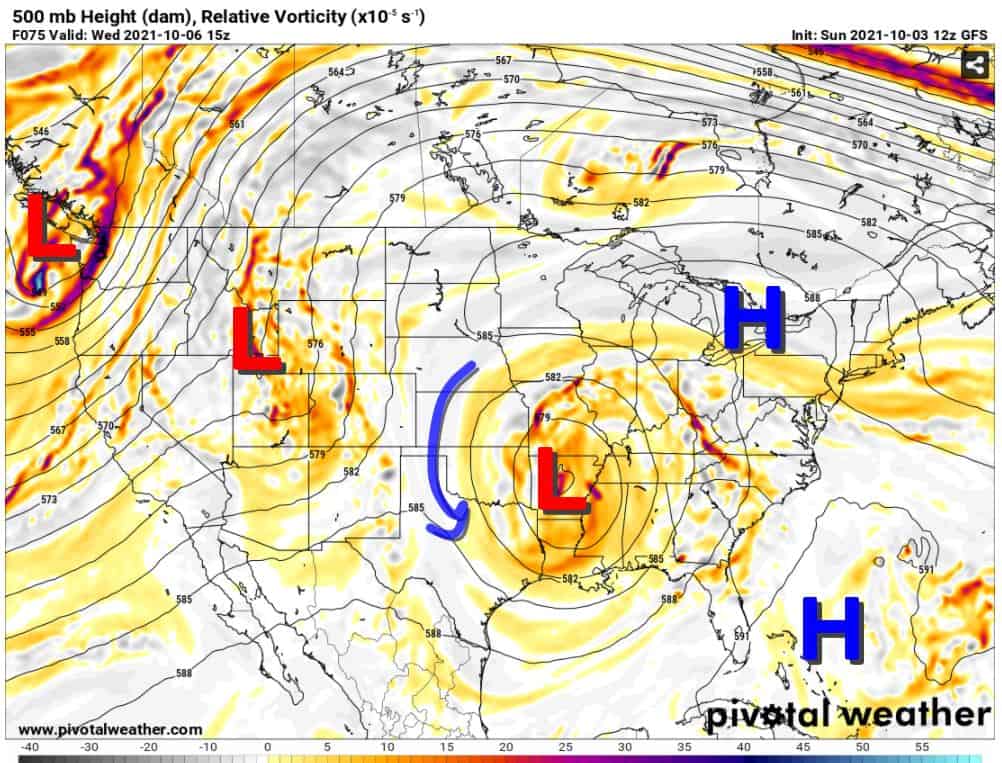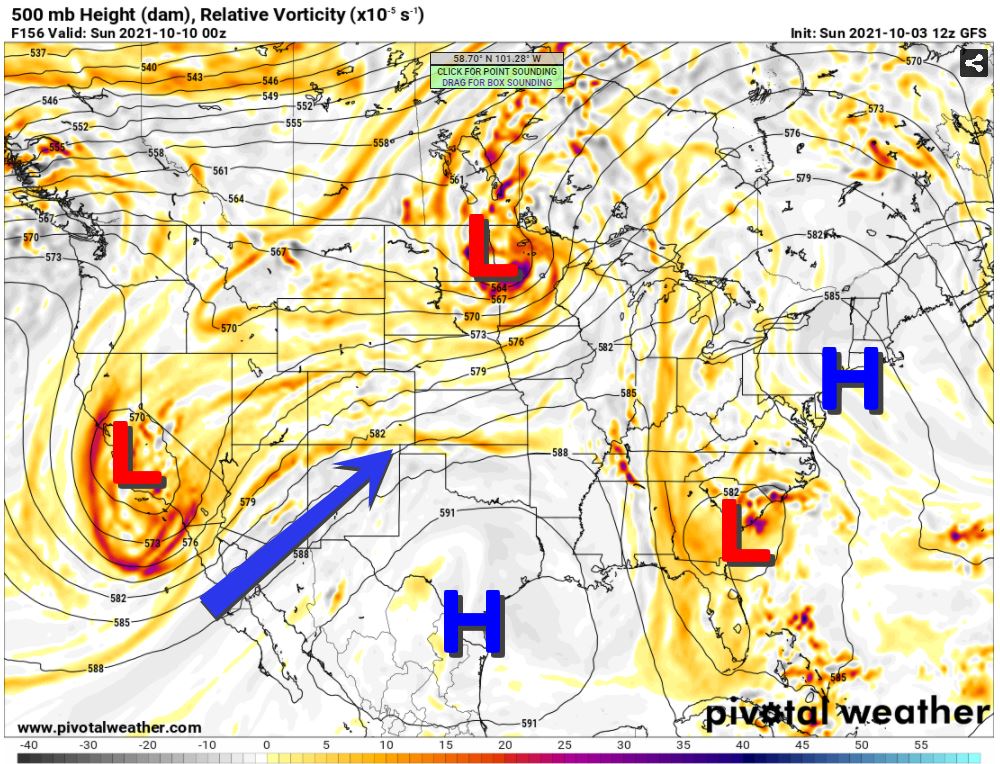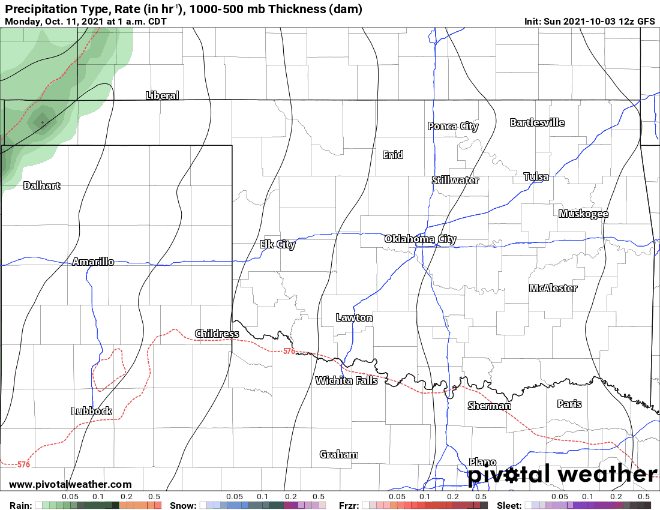 In the long-term, the pattern will continue to get more active which means stronger cold fronts will arrive. Our first big front appears to be in mid-October bringing daytime highs across the state into the mid 50s on the 17th.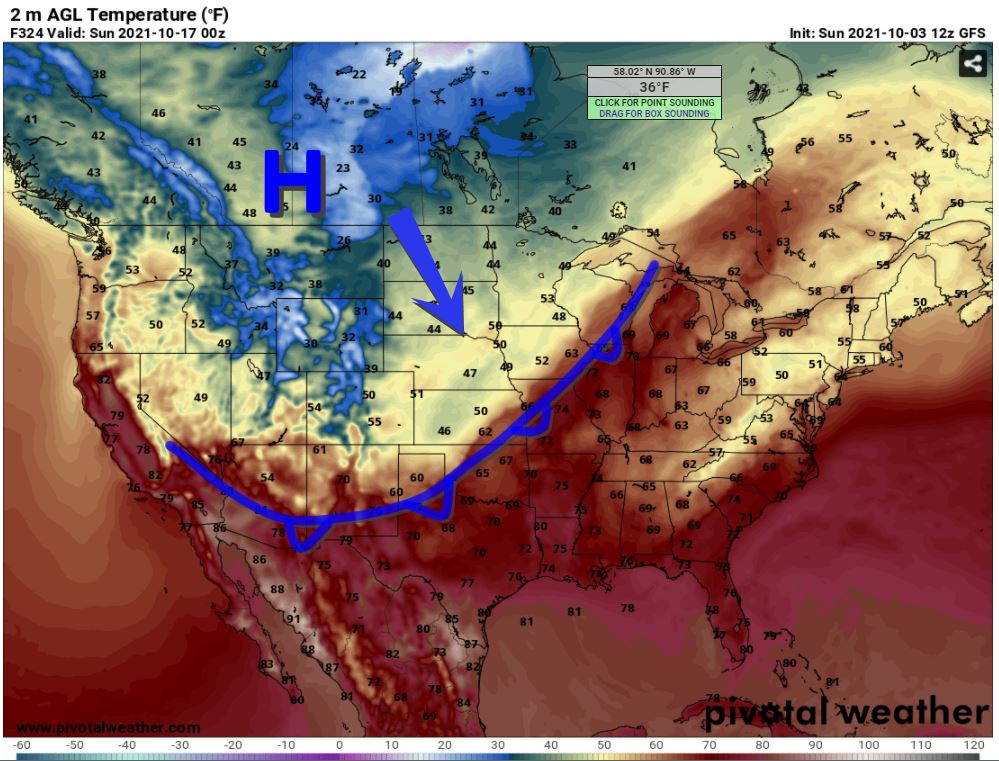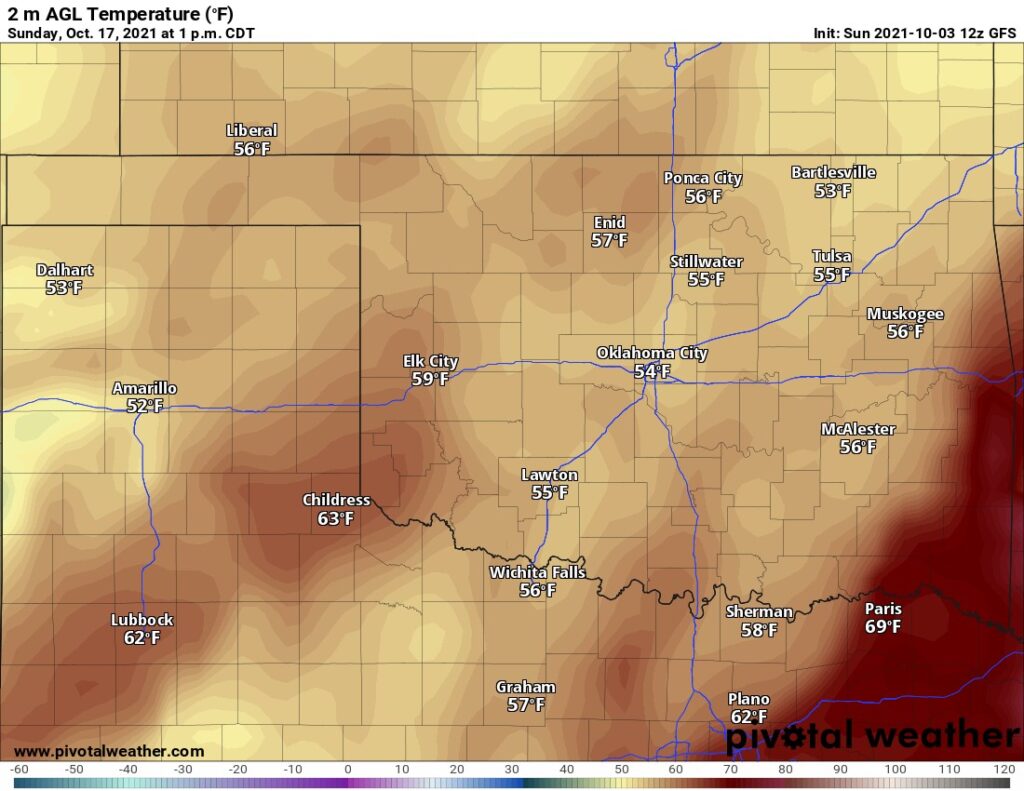 We often see a mini-severe weather season from the 1st of October through mid November. The last few years have been a dud in this department, and this year isn't looking any different at the start. I'll keep my eye on things for the latter part of the month.
Here is a look at the temperature trend across OKC and Tulsa over the next week. Enjoy! -AT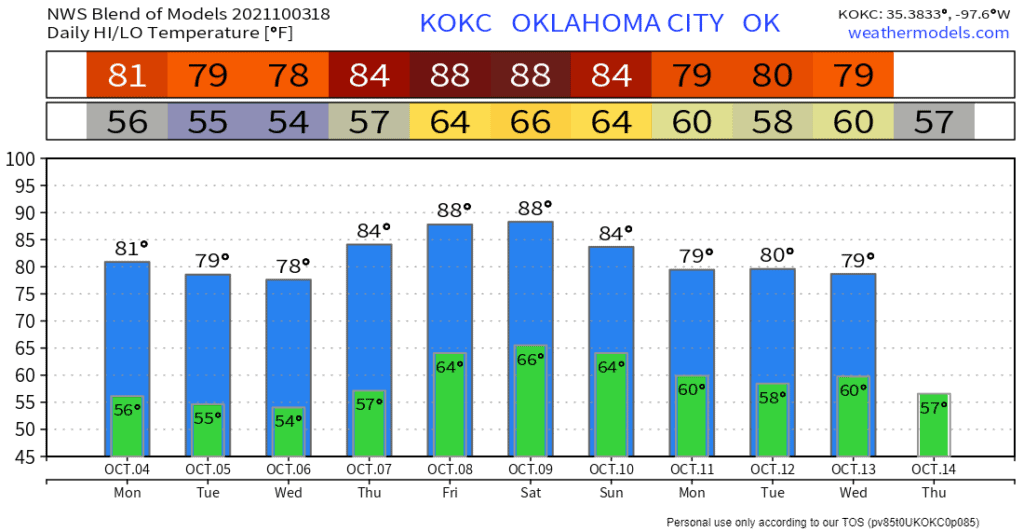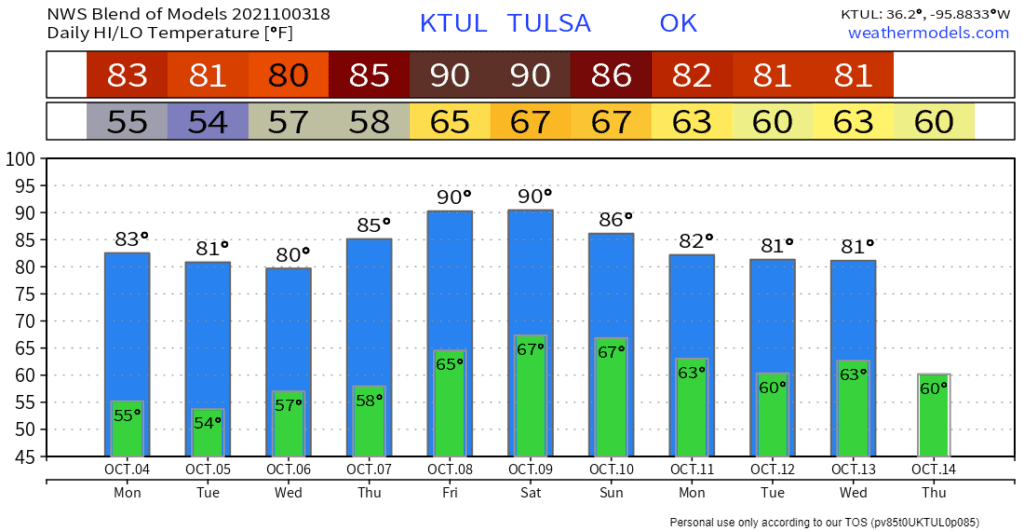 [/et_pb_text][/et_pb_column][/et_pb_row][/et_pb_section]