More Snow Arrives This Weekend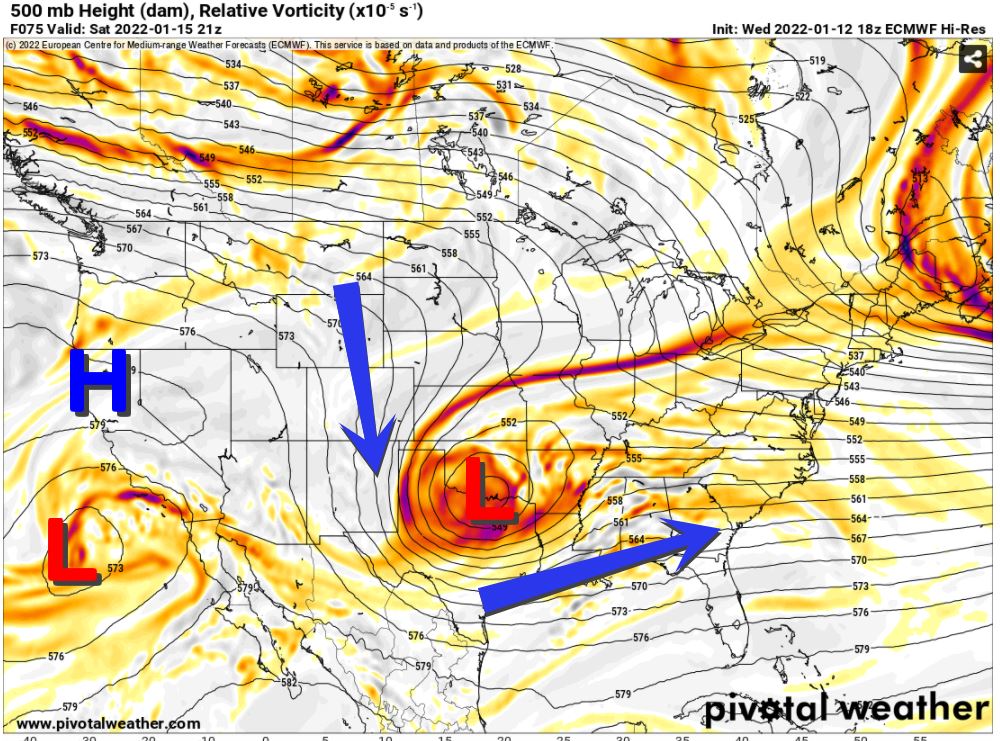 [et_pb_section fb_built="1″ theme_builder_area="post_content" _builder_version="4.14.4″ _module_preset="default"][et_pb_row _builder_version="4.14.4″ _module_preset="default" theme_builder_area="post_content"][et_pb_column _builder_version="4.14.4″ _module_preset="default" type="4_4″ theme_builder_area="post_content"][et_pb_text _builder_version="4.14.4″ _module_preset="default" theme_builder_area="post_content" hover_enabled="0″ sticky_enabled="0″]
Last week the wife and I were in Canada so I didn't have a chance to post a blog on Sunday like I normally do and spent most of this week catching up on things and unpacking! Yes, we picked up her stuff in storage, 3500 lb worth, packed it in a U-Haul and I drove it across ice and snow. Tell me that was fun without telling me that was fun. Eeek! 
The day we loaded the truck is was -20 degrees! You want to talk about cold! A friend was sweating and forming ice cycles all over his facial hair. It was the craziest thing I'd ever seen! The next day when we hit the road, wind chills got down to -45 degrees. There is a reason I live in Oklahoma and that is certainly one of them. Forget that nonsense!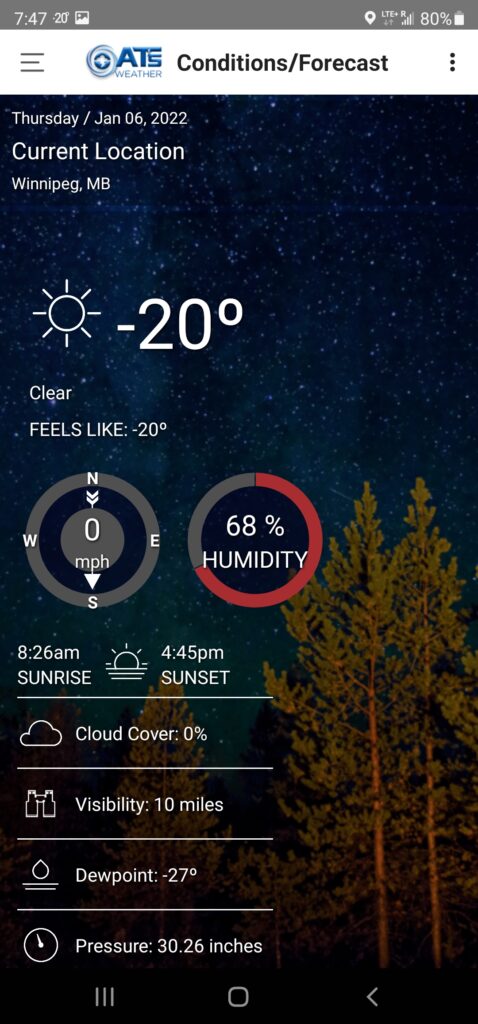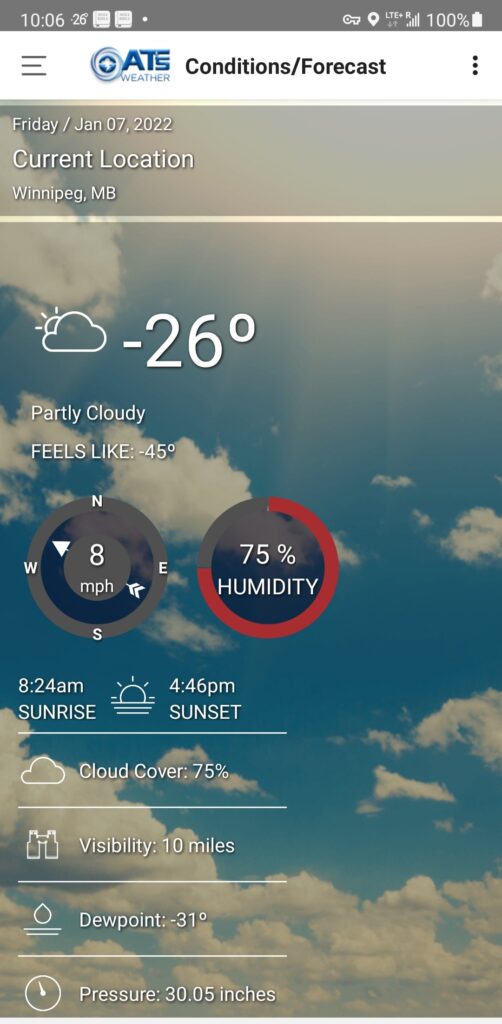 Okay so on to the next storm system for Oklahoma. Another strong cold front arrives late Friday and an upper level storm system drops due south across the plains into the state to produce some snow for C and E. The heaviest snow will fall across the E 1/5th of OK and into Arkansas before moving out to the east coast where it'll dump feet. Snowfall estimates are posted, but again it's only Wednesday so these won't be that accurate. I'll post the updated ones on social media and do a couple of live broadcasts to track changes.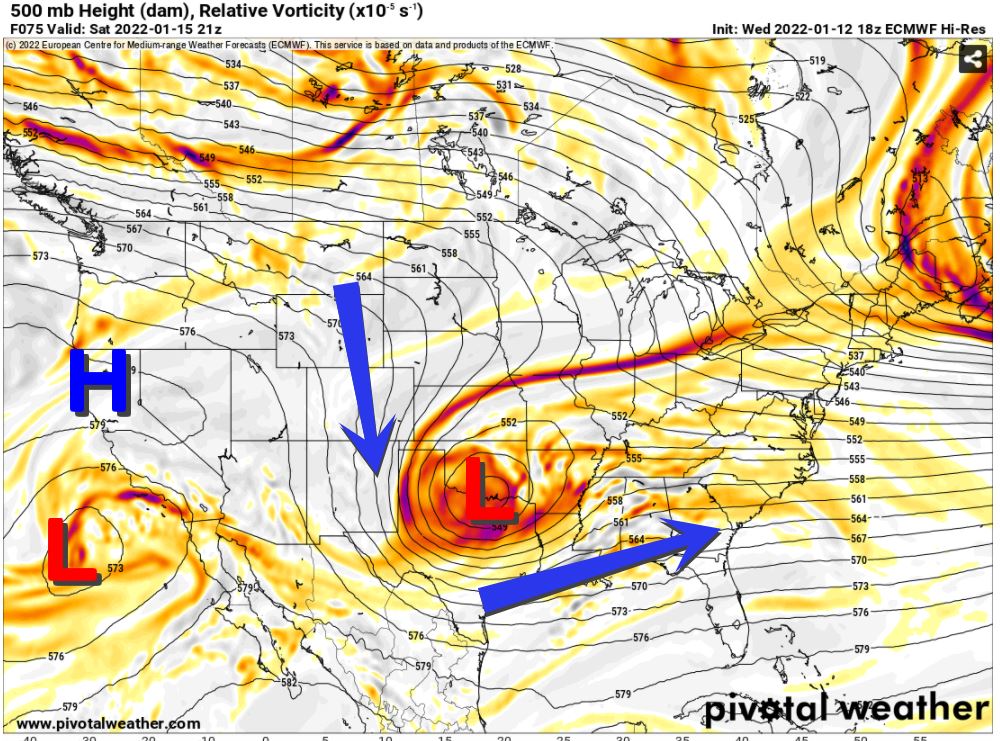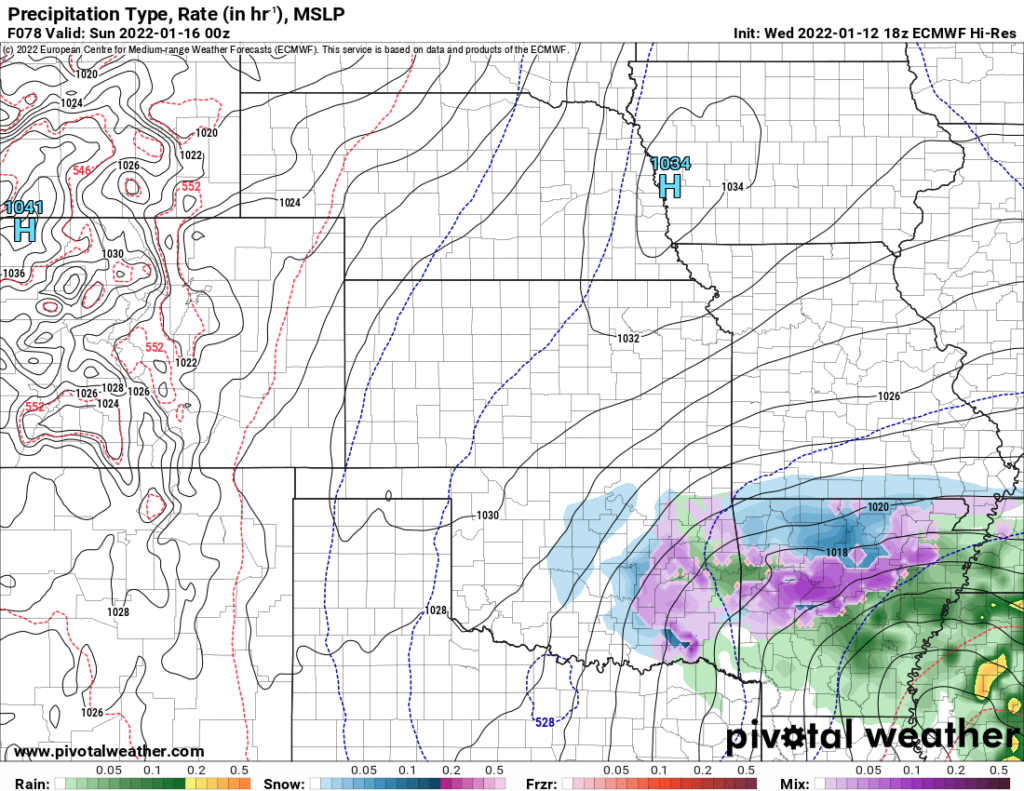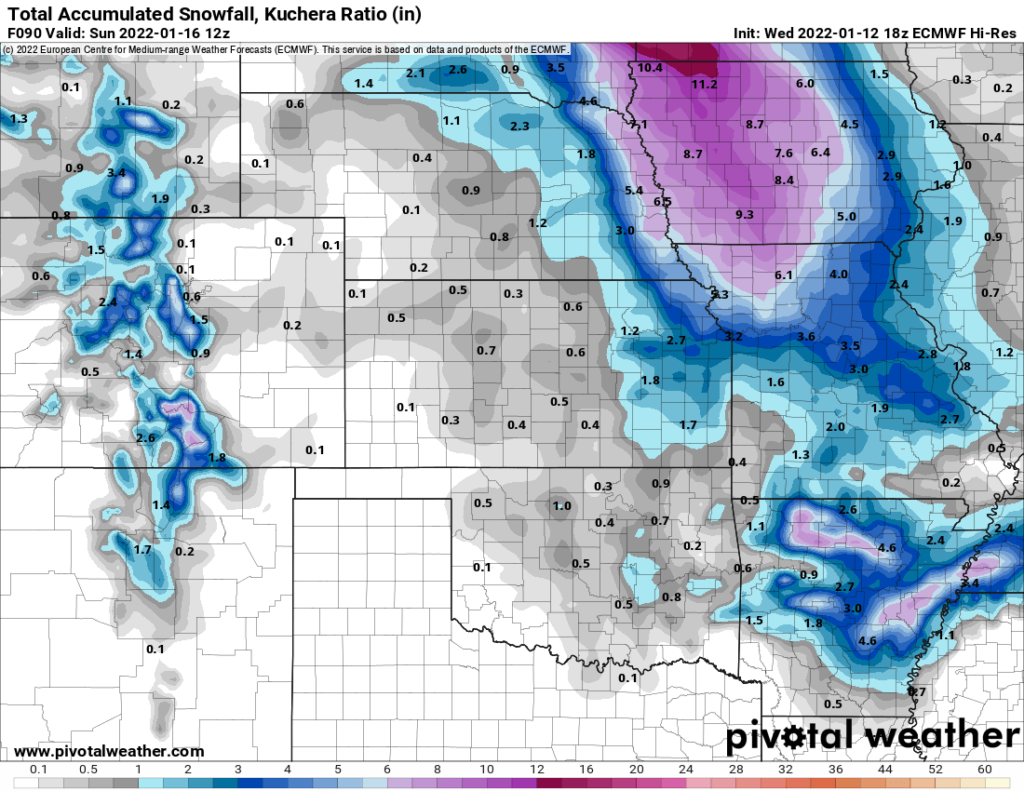 Temperatures are still nice before the drop, and should rebound quickly after. OKC and Tulsa temperature trend shown below. Make sure you use my free weather app, ATsWeatherToGo, to get your specific temperature forecast. It's available on Apple and Google Play, just search for it by name. See you on the lives! -AT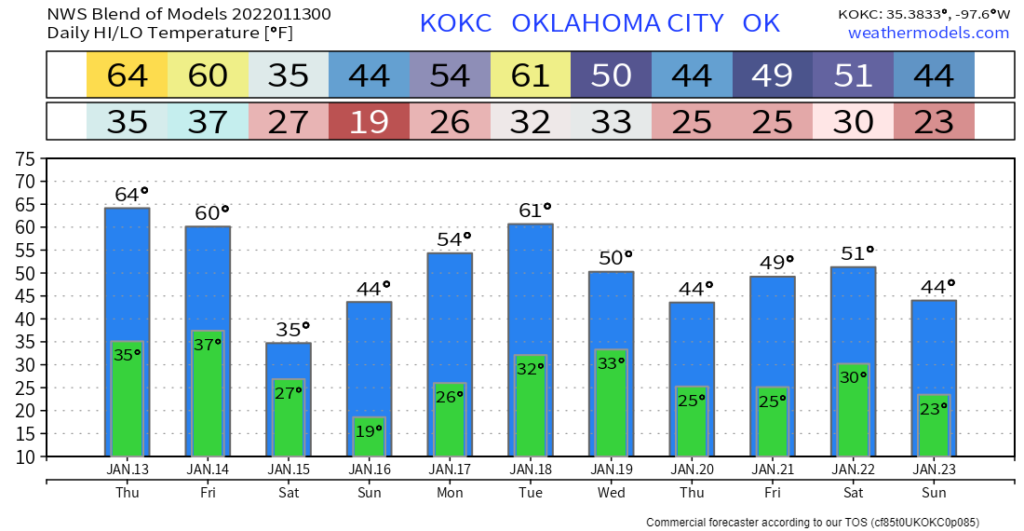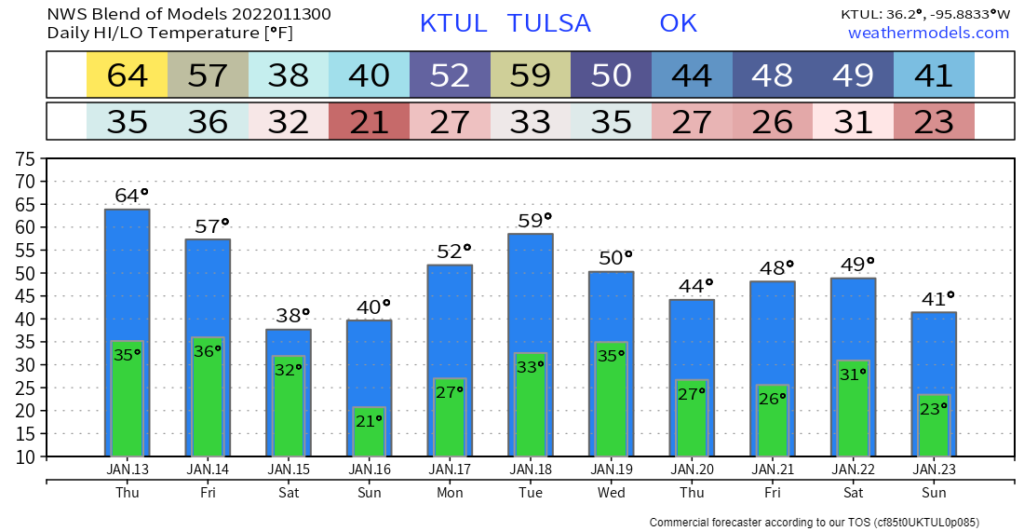 [/et_pb_text][/et_pb_column][/et_pb_row][/et_pb_section]