Freeze, Drought, Rain, and Severe Storms This Week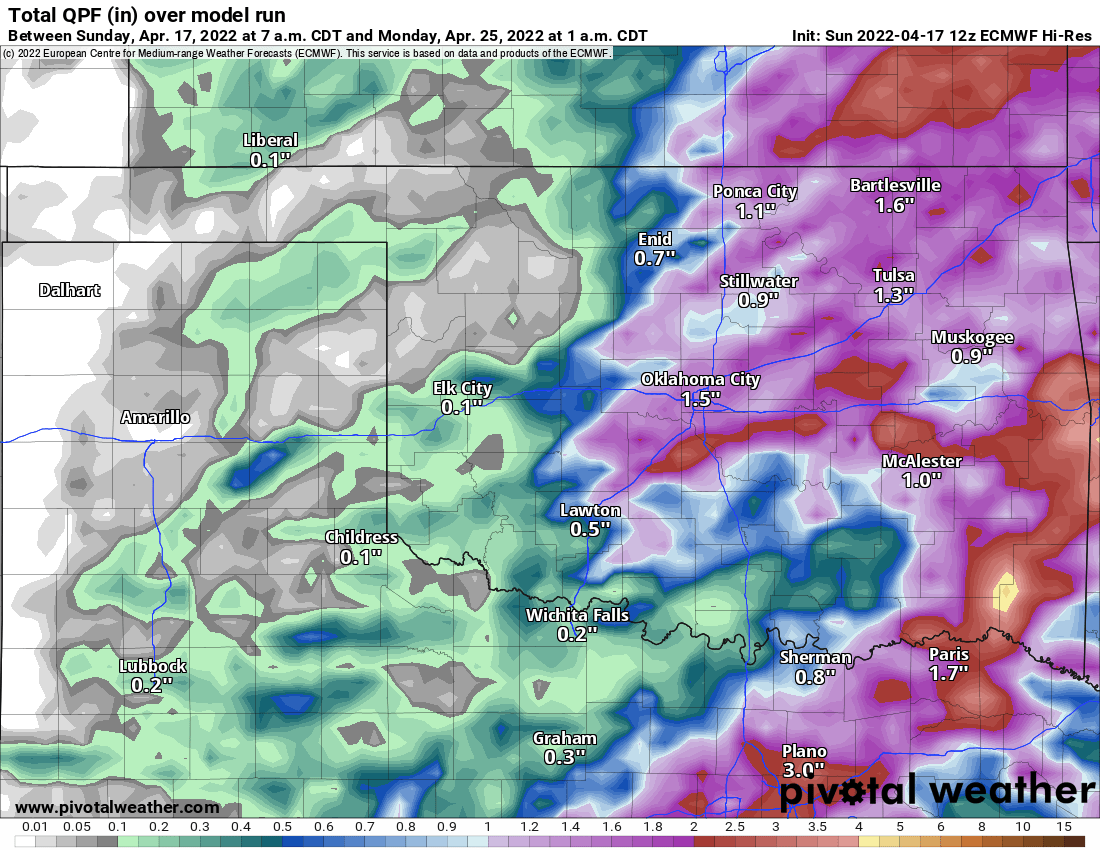 [et_pb_section fb_built="1″ theme_builder_area="post_content" _builder_version="4.17.0″ _module_preset="default"][et_pb_row _builder_version="4.17.0″ _module_preset="default" theme_builder_area="post_content"][et_pb_column _builder_version="4.17.0″ _module_preset="default" type="4_4″ theme_builder_area="post_content"][et_pb_text _builder_version="4.17.0″ _module_preset="default" theme_builder_area="post_content" hover_enabled="0″ sticky_enabled="0″]
Rainfall over the past week was great if you lived in Missouri, Arkansas, or Louisiana, and points east. Not so good for the rest of Oklahoma. Only the eastern 1/3rd of the state received some much needed rainfall. As a result, the drought conditions will continue to expand. Even Easter weekend with all of the clouds and cooler temperatures, didn't do much to help with the rain situation. The only good news out of this is that also meant that severe weather this past week was mostly on the quiet side.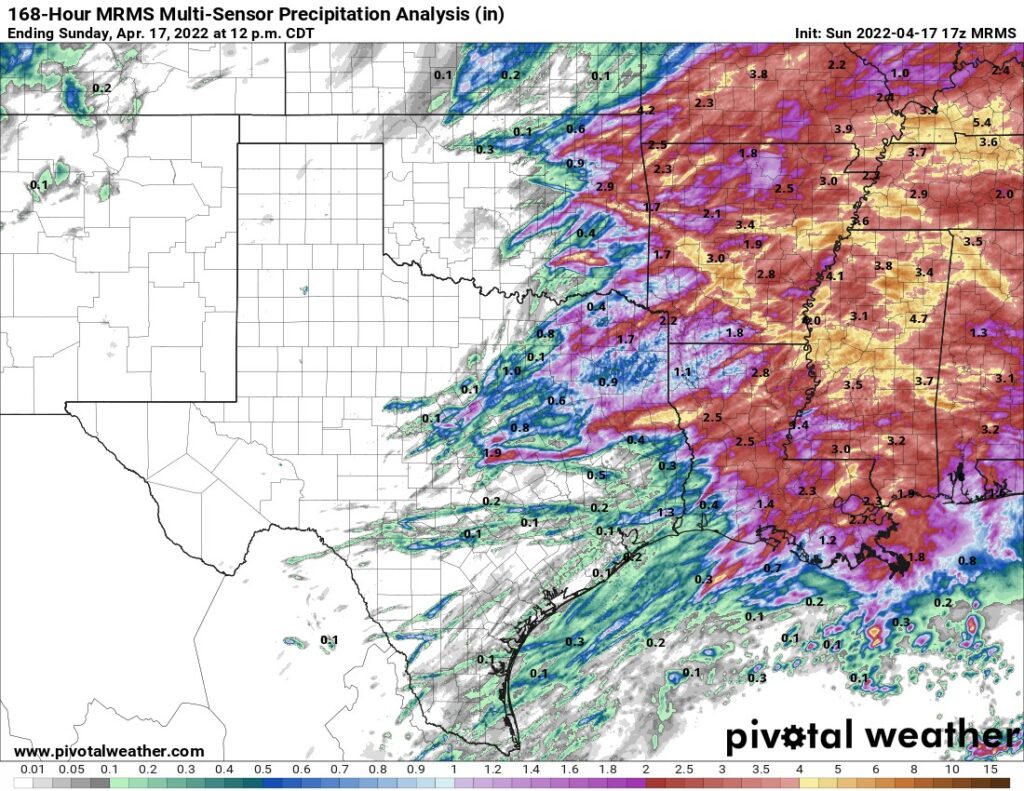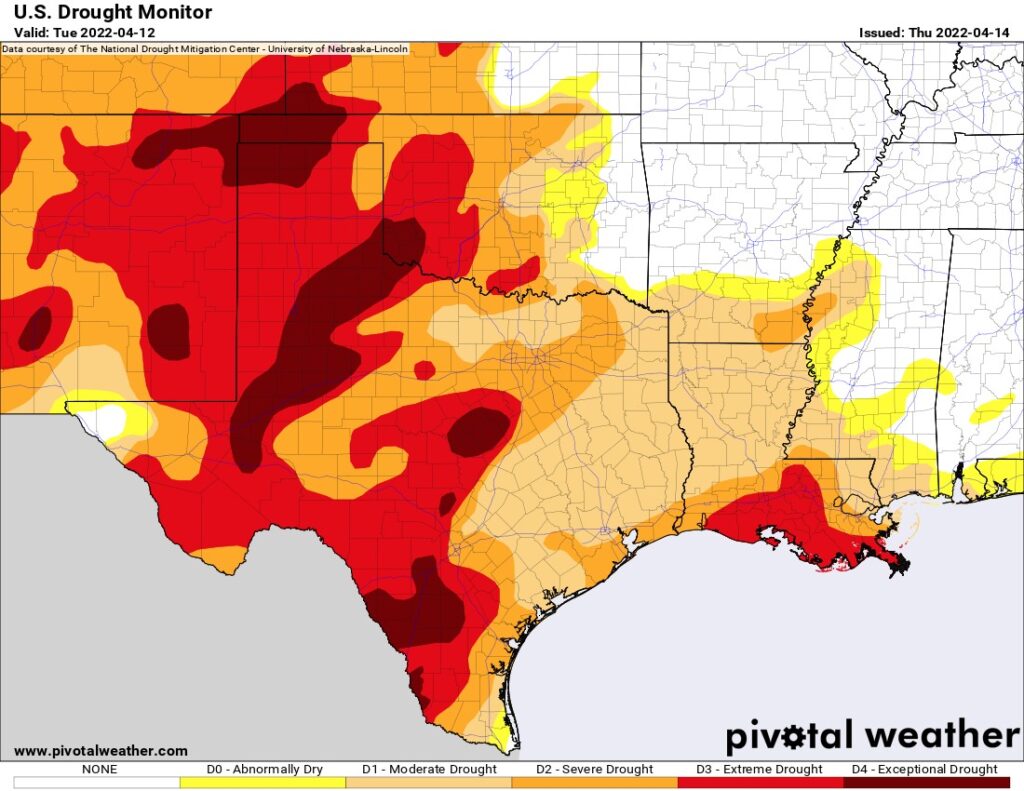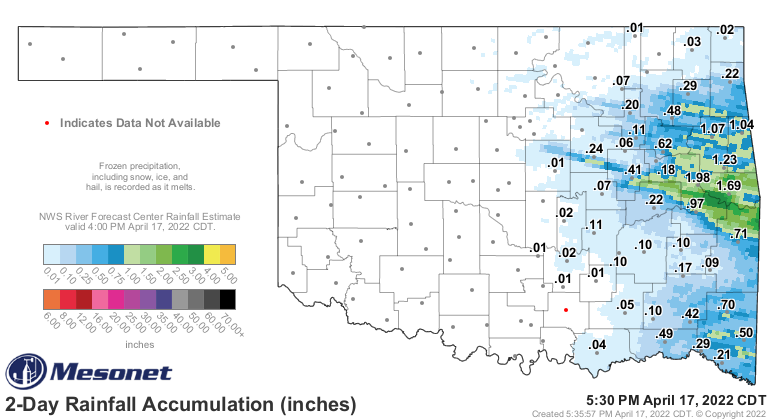 With this pattern of these strong late season cold fronts, overnight lows have dropped to freezing a few times. Monday and Tuesday morning at daybreak will also have temperatures on the cold side, so be sure to protect any tender vegetation. Will it be our last time? In the short-term yes, but very long-term there has been a very late season signal. The American model hints at this for the 1st of May. Odds are highly against this, but I'll watch to see if the signal persists over the coming days ahead.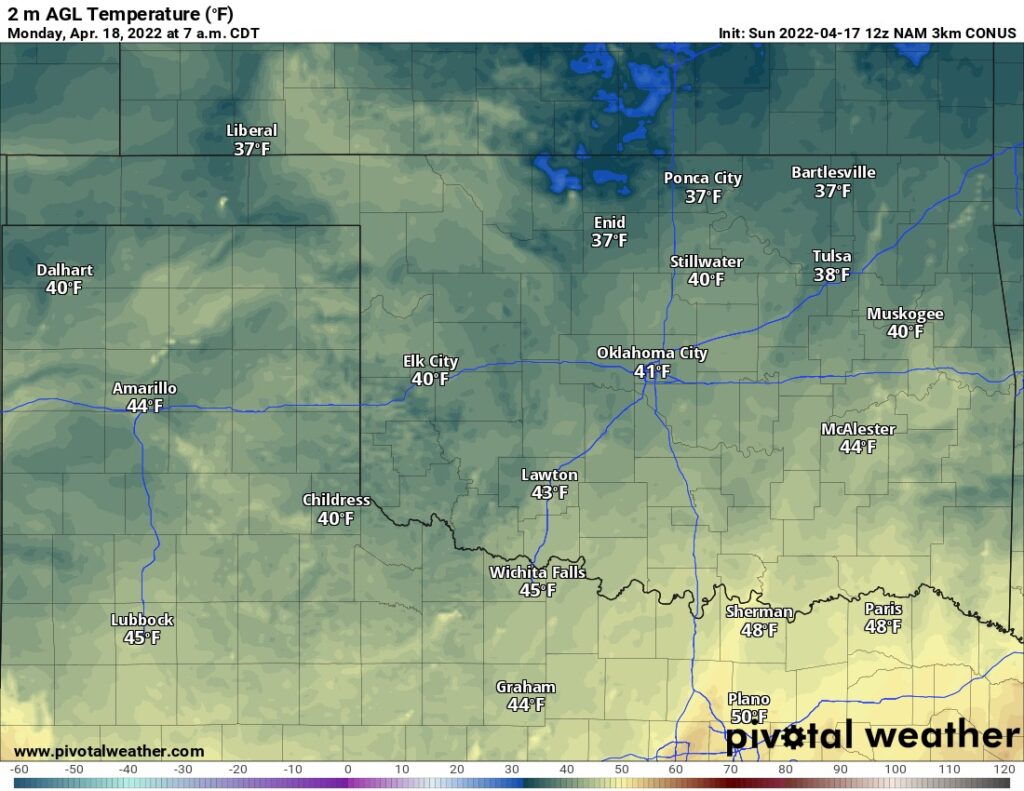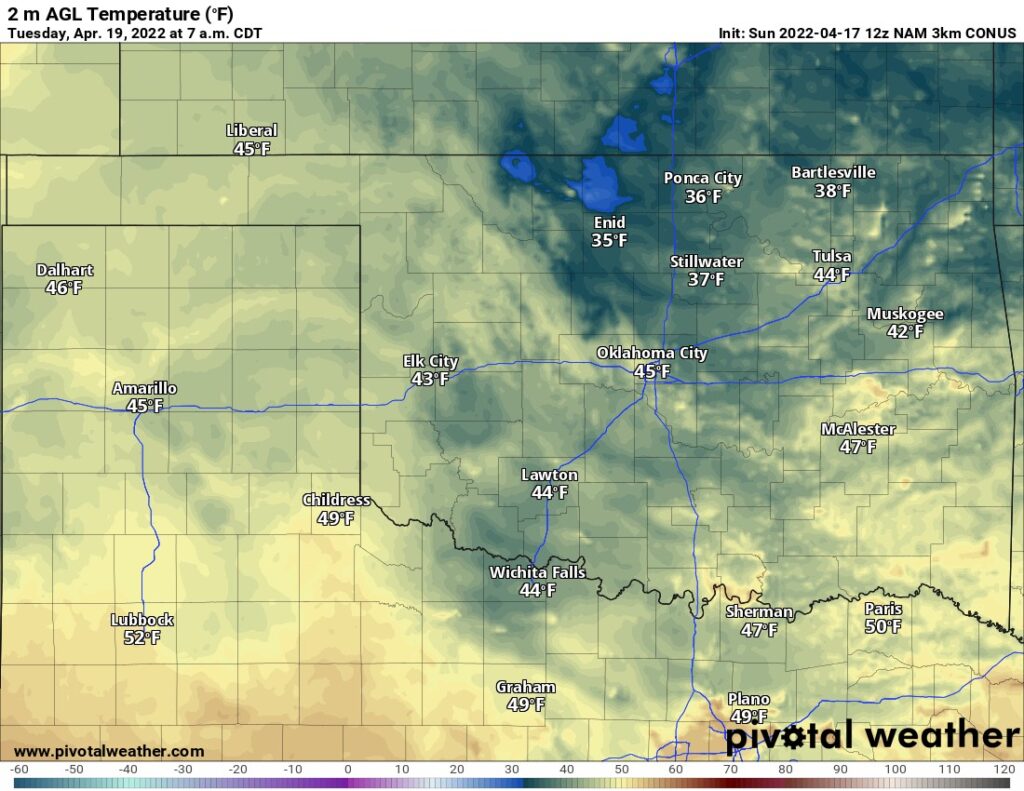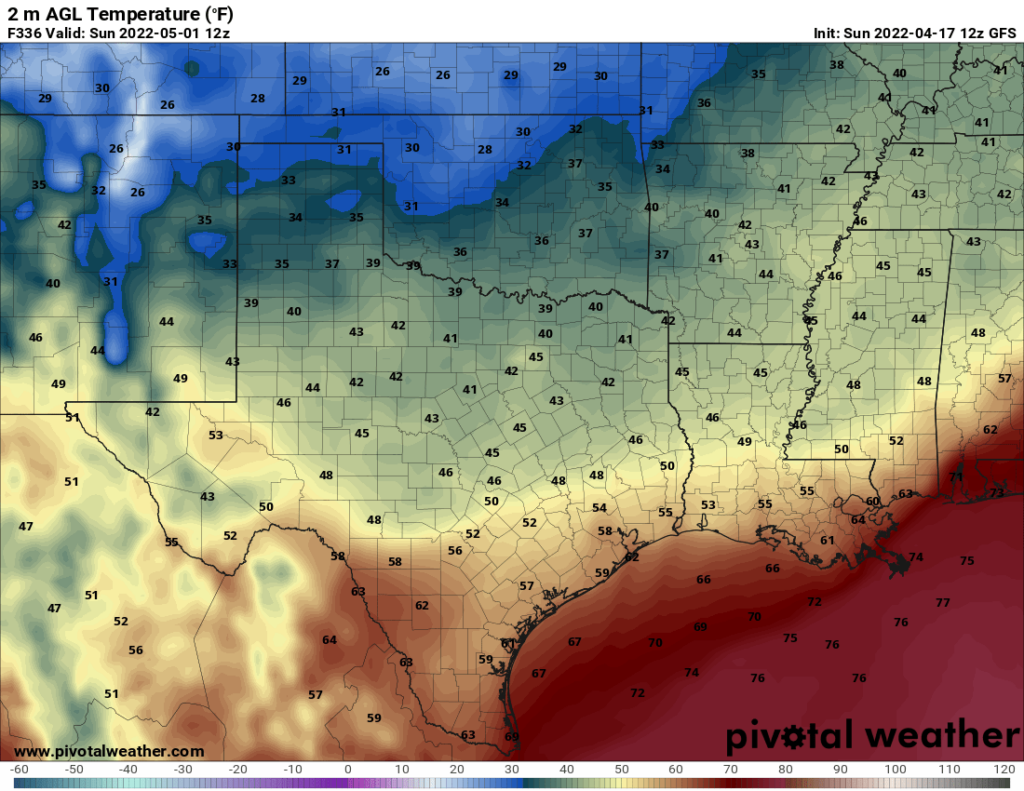 Regarding rainfall, we do have some good news. We are in a zonal Jetstream flow (W to E) across the state. This allows weak disturbances in the flow to help trigger showers and storms if enough low level moisture is present just about every day starting Tuesday. It won't be a widespread washout, but at least we'll get a few days of rain here and there. Overall amounts will vary of course and be higher across the E half of the state. As of now, the best days to watch for any significant severe weather potential is late Wednesday and Saturday according to the Euro model. As of now, the threat would cover the E half of Oklahoma. Both potential events are a long ways out so I'll monitor daily for changes to these days, and to see if Thursday and Friday end up getting better ingredients.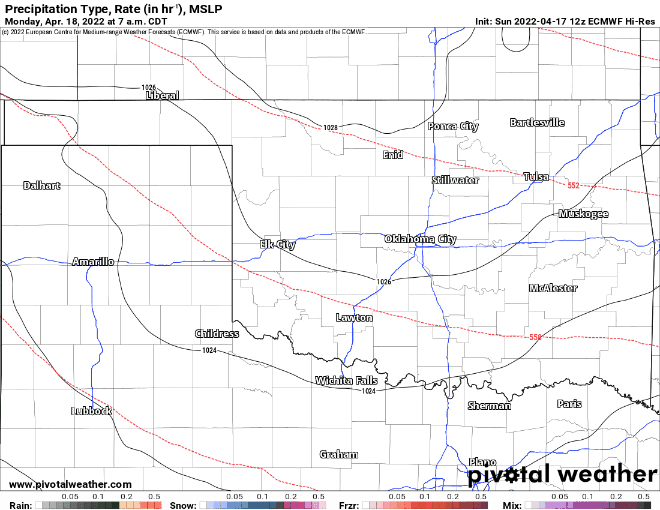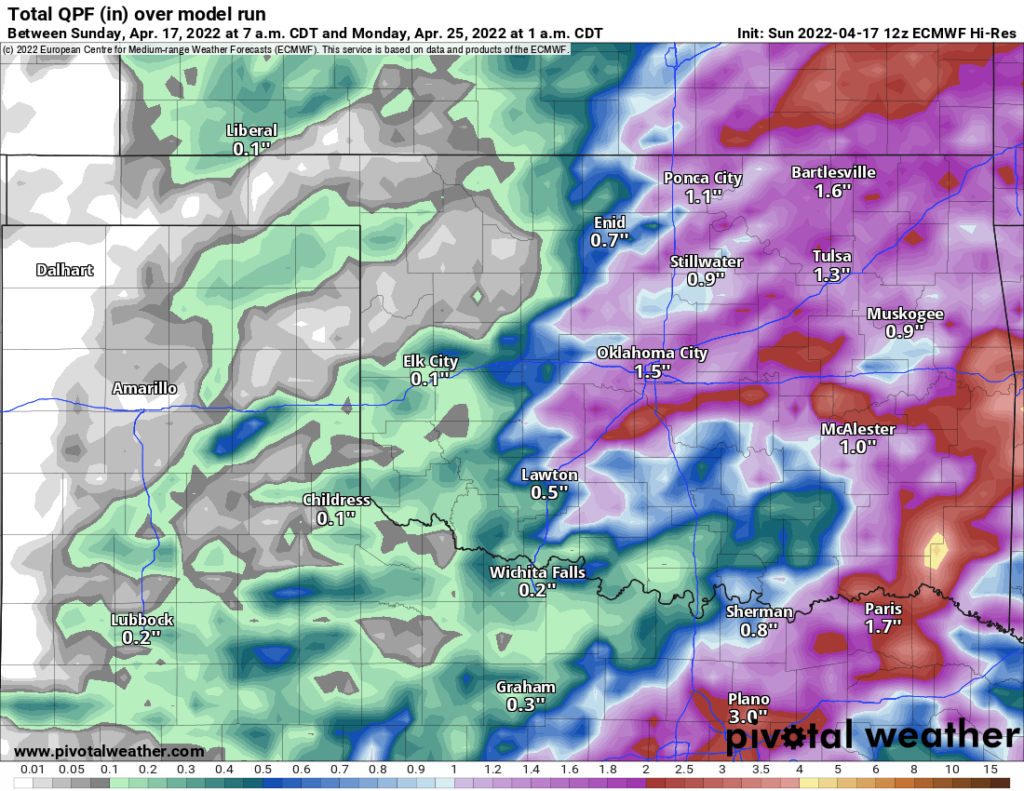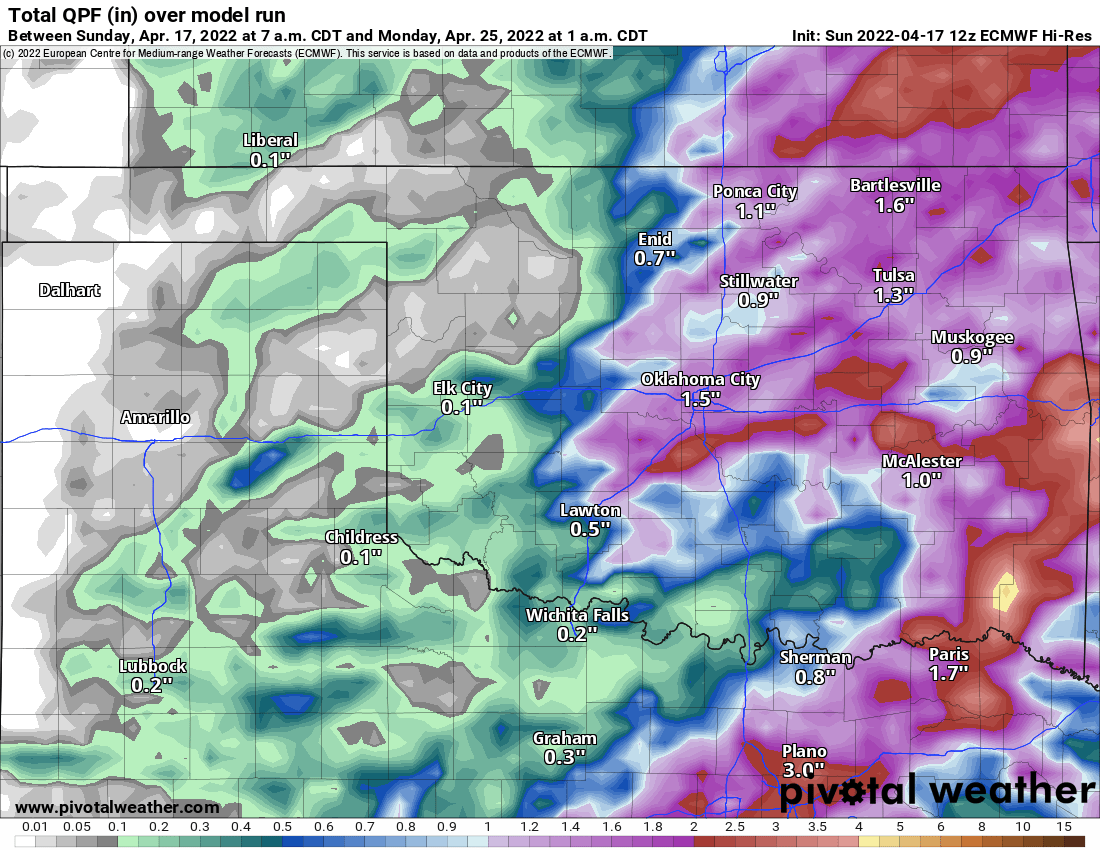 The temperature trend is going up again after the brief cool down.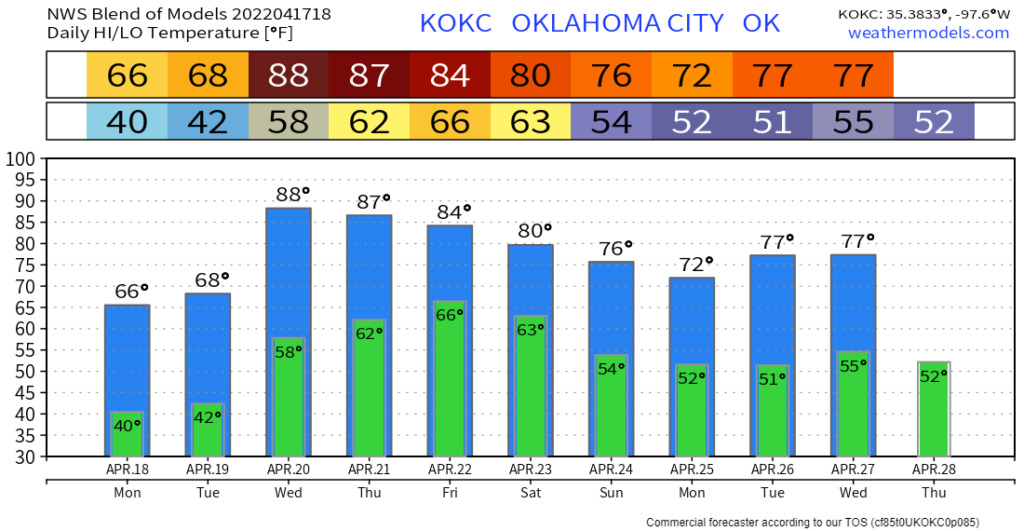 That's all for now. I'll catch you on the next live broadcast! -AT
[/et_pb_text][/et_pb_column][/et_pb_row][/et_pb_section]