The biggest highlight for the week will be temperatures approaching record heat for parts of Oklahoma by midweek.
An upper ridge is still parked across the southern plains and is holding strong for a few more days. This allows temperatures to climb as much as 20 degrees above normal.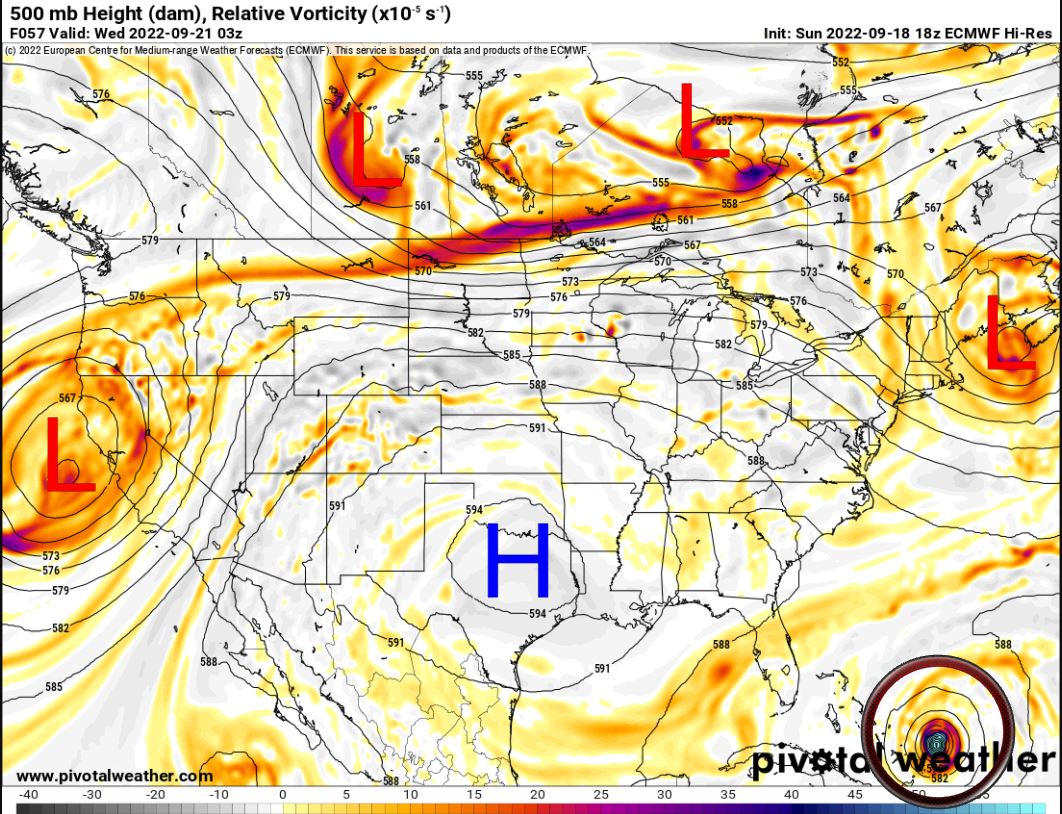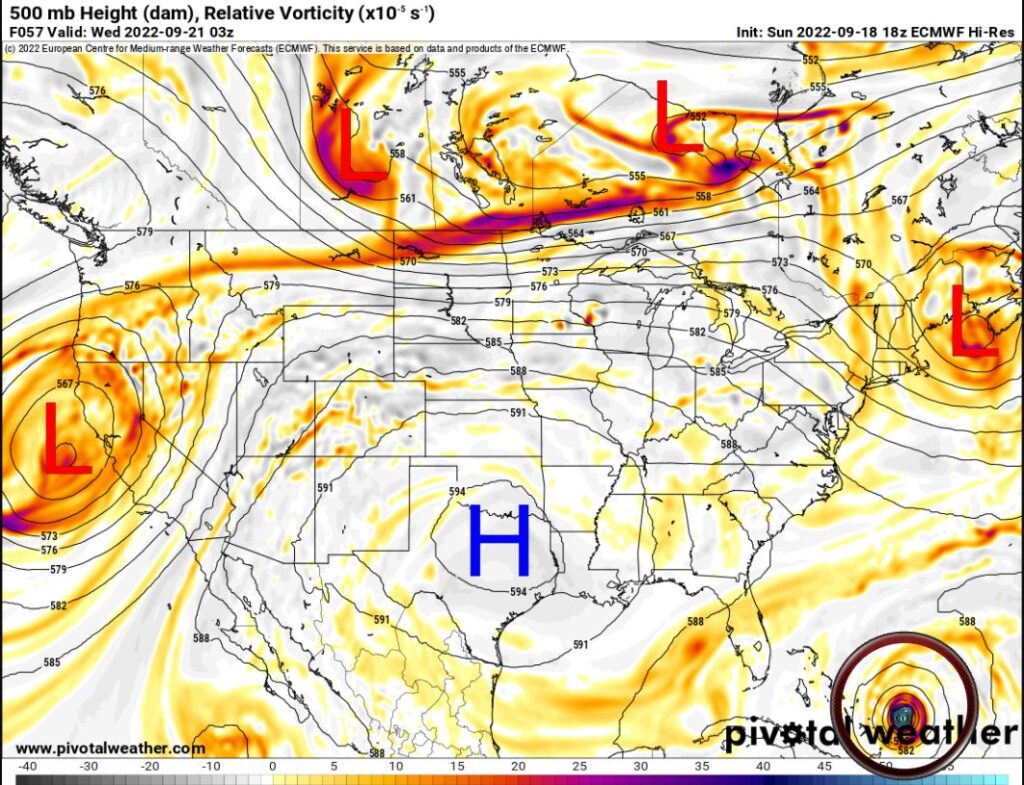 Notice how we are in a battle with the warm and cool air over the next 7 days. At least we will cool down briefly on Thursday.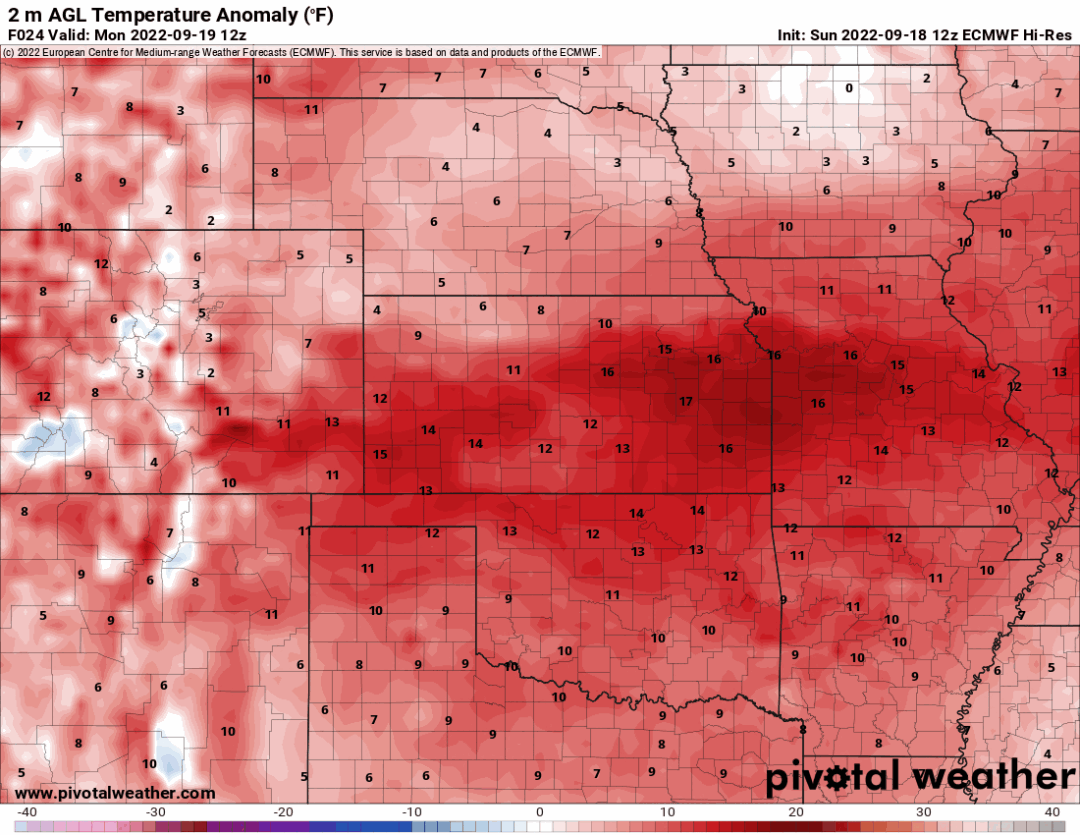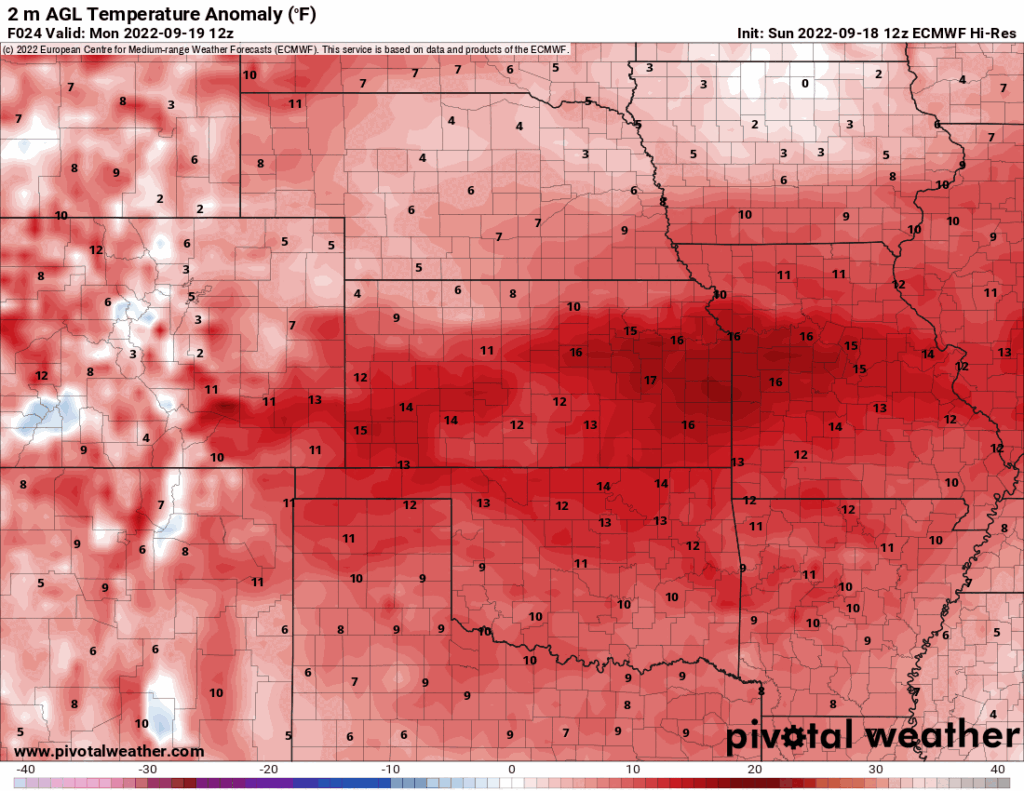 How close are we to breaking records across the state? Here a few cities with OKC coming the closest of the three.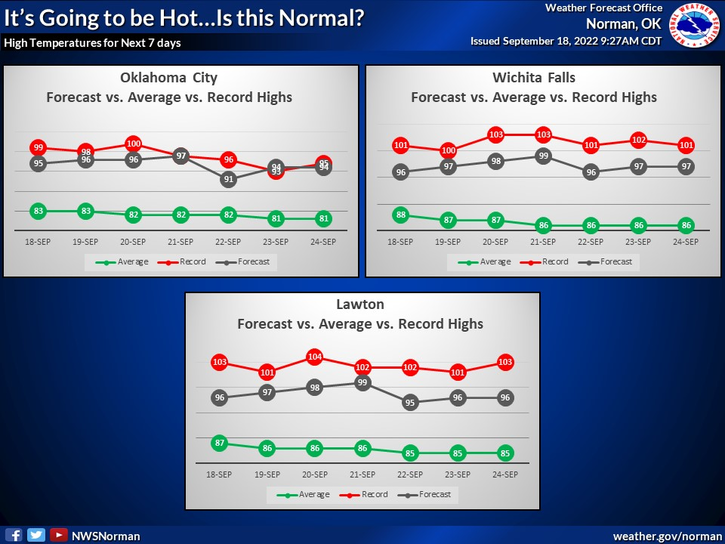 The hottest readings will fall across C/NC OK on Wednesday ahead of the approaching cold front.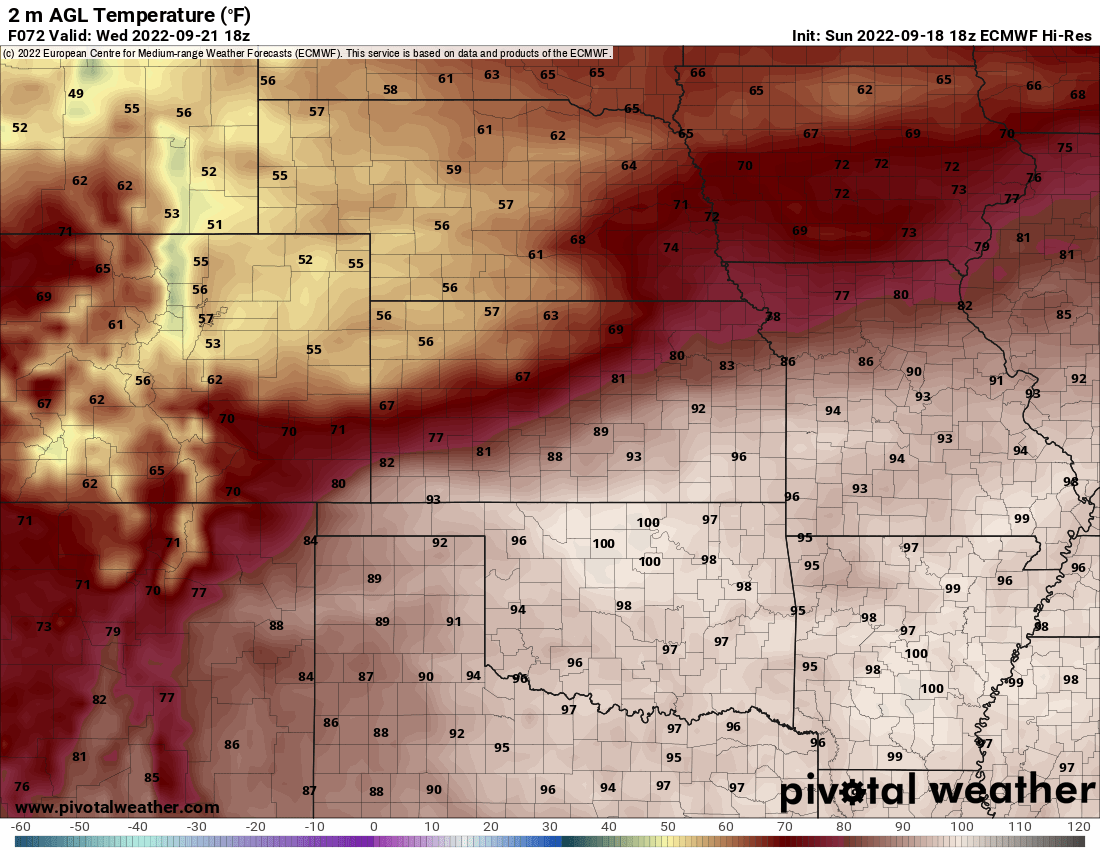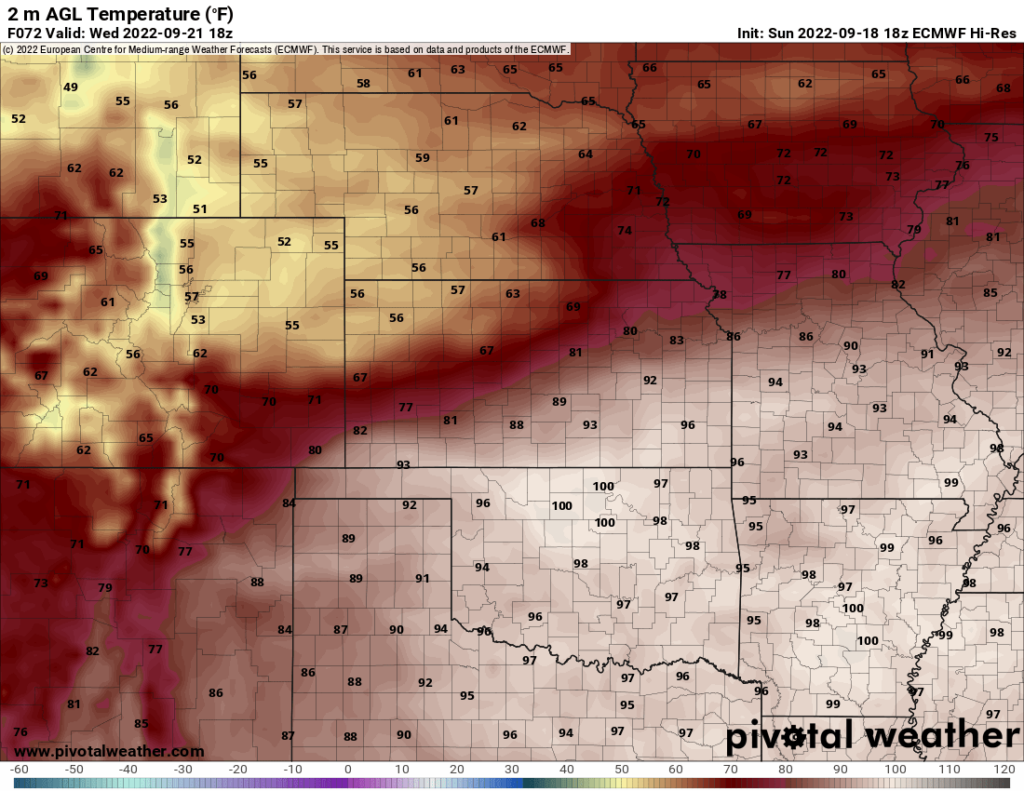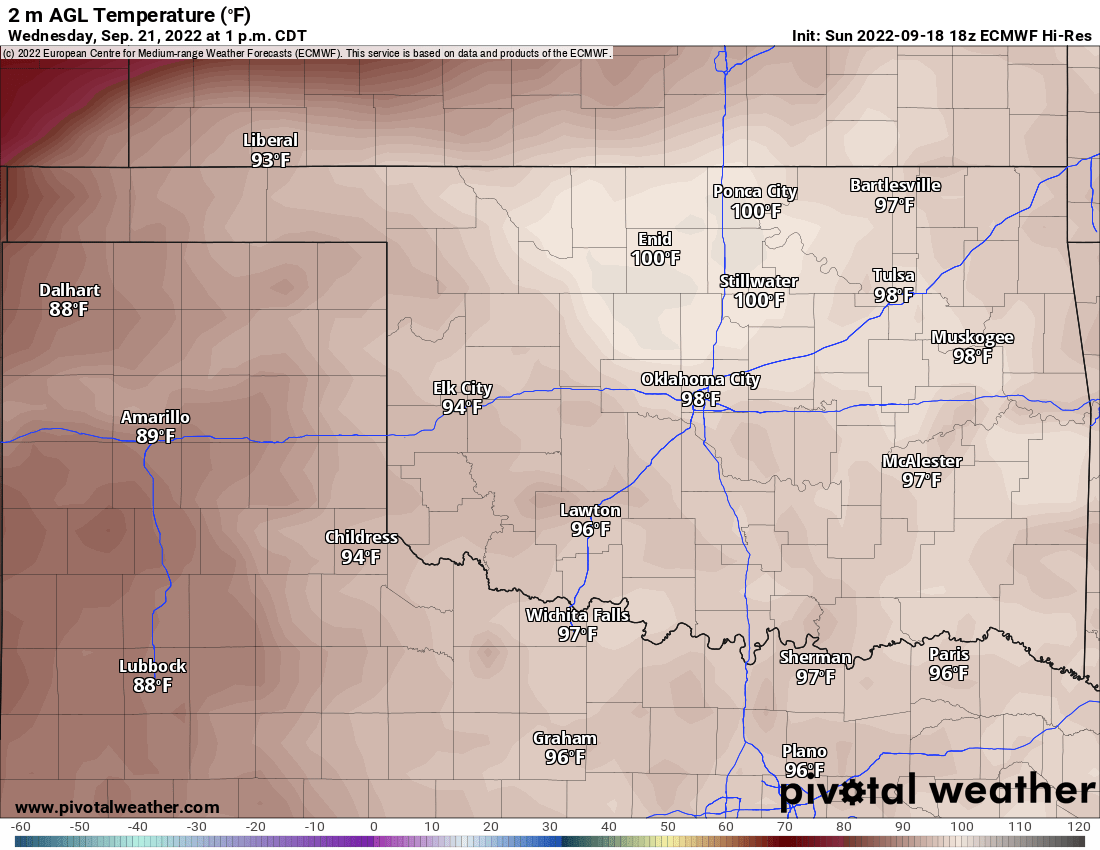 We do get some relief coming long-term, but the models are a little chaotic for the end of September, with some showing a warmer pattern than what is shown below in the OKC trend. As far as rain goes, don't get excited. As of now, there should be some scattered activity Sunday, but dry until then. -AT