Cooler Temperatures Return and Hurricane Ian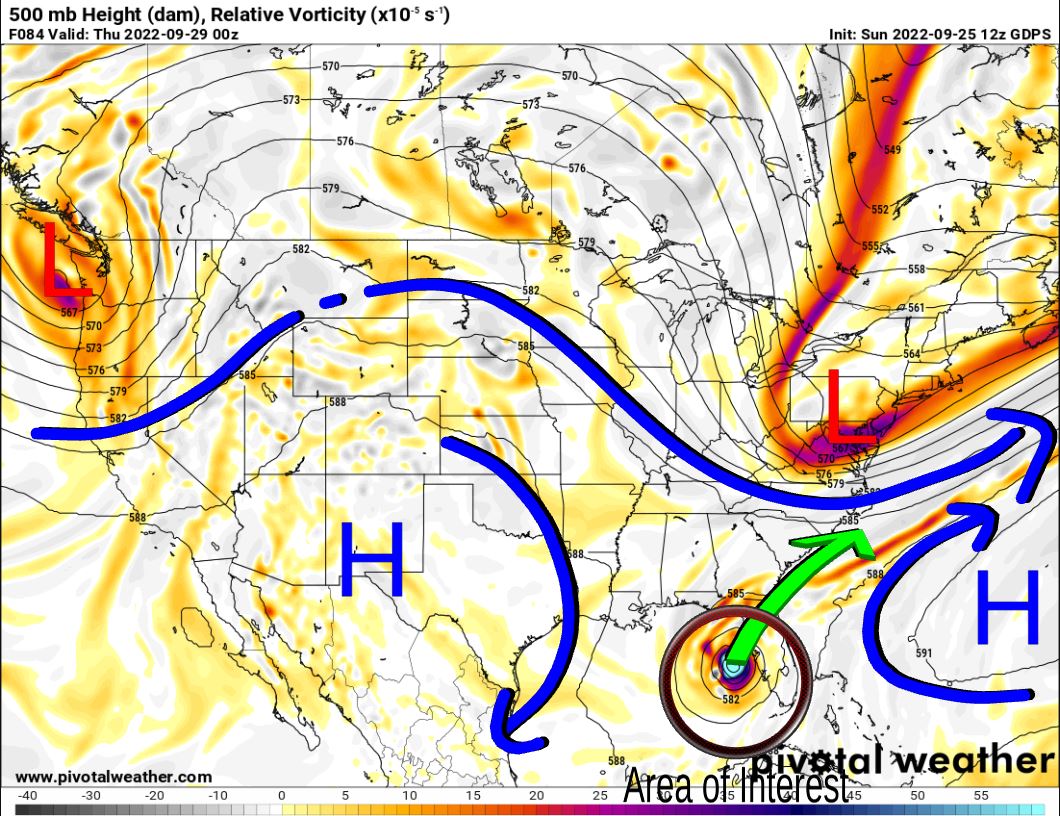 This week will be a return to more normal temperatures as we welcome the 80s for highs and 50s for lows. Now this is my kind of weather! Going to love those cool mornings and evenings.
While we enjoy quiet weather across Oklahoma and surrounding areas, Hurricane Ian will be making landfall midweek over Florida.
The Jetstream pattern shows our region under a dry northwest flow aloft with high pressure nearby. This allows occasional cold fronts to move through, but unfortunately without any significant rainfall. We may have to wait until around October 5th for that to return. The upper pattern is key to where Ian makes landfall. The upper trough in the NE dips down across the E US, which is a handshake to bring Ian north into that flow. With the upper high to the storms east, this helps to guide Ian to the western sides of Florida. As of now, it looks like it skirts the W coastline and then lands near Tallahassee. This can change a bit as the National Hurricane Center fine tunes the official landfall. Something to watch for is if the trough isn't deep enough and misses the handshake to Ian. If that happens, Ian could drift aimlessly into the Gulf west of the official track before making landfall. At some point soon it should reach CAT 4 strength. As it comes to land, it should weaken to CAT 3 quickly, if not lower, due to upper shear in the atmosphere near the coastline. Regardless, it will be a nasty storm to deal with regarding flooding, power outages, etc. Watch the Jetstream animation to see the interaction of these features.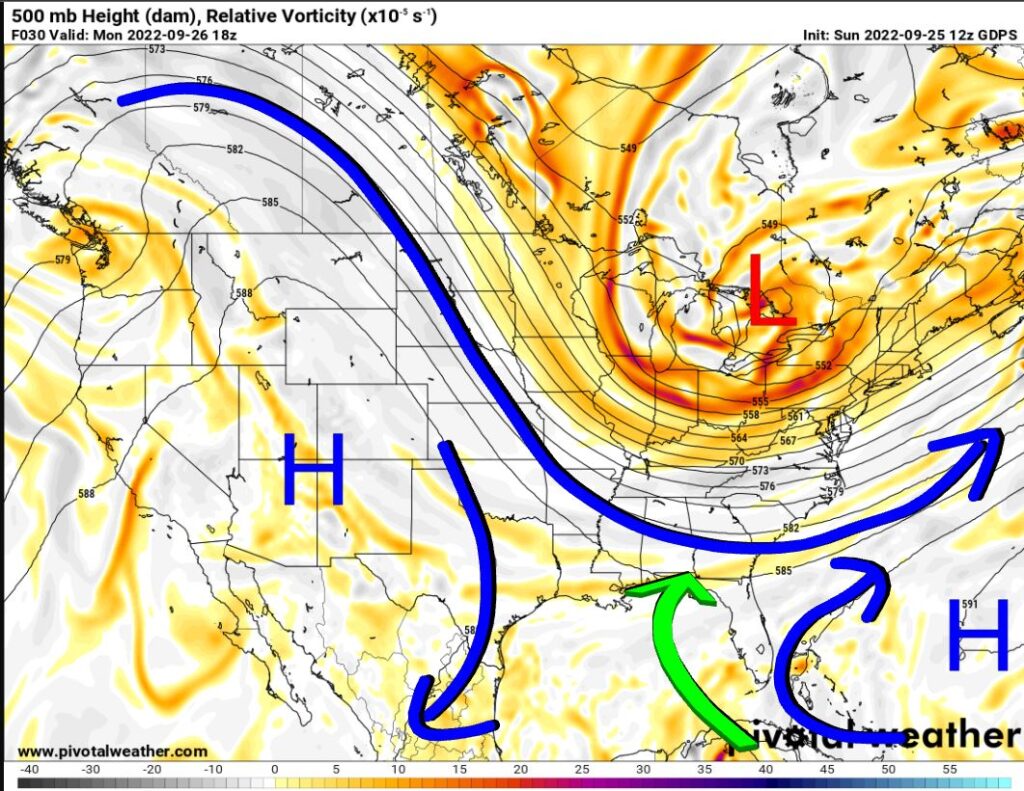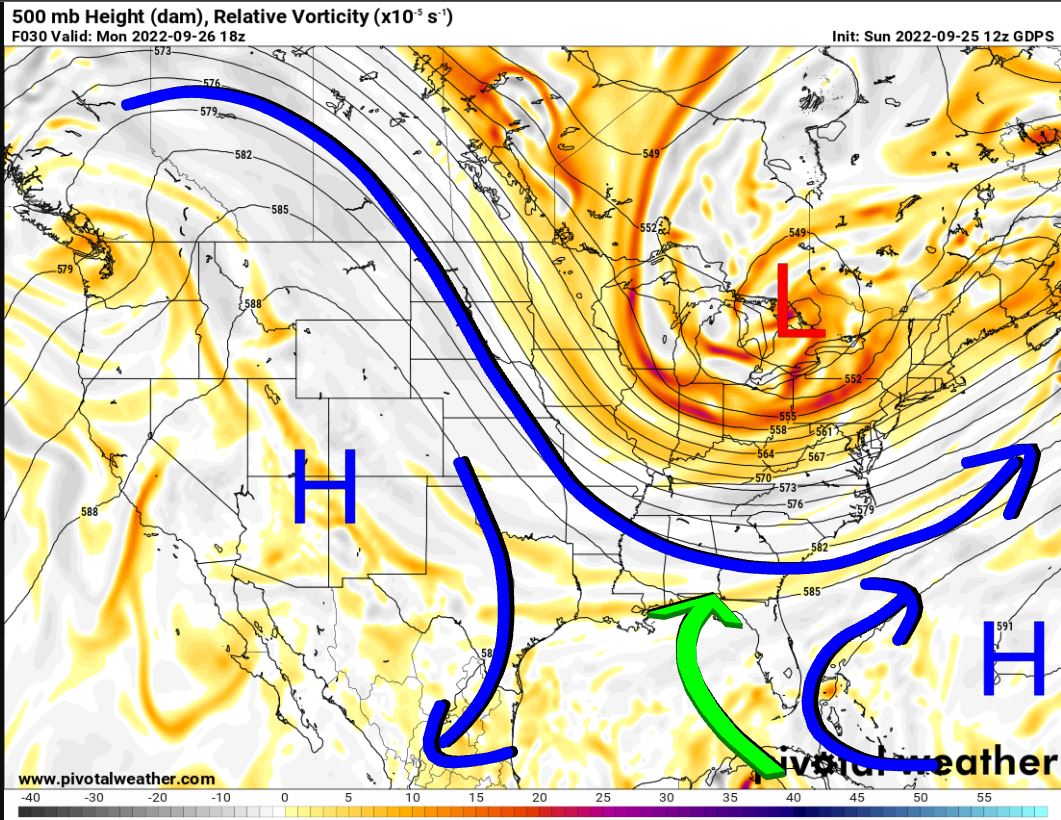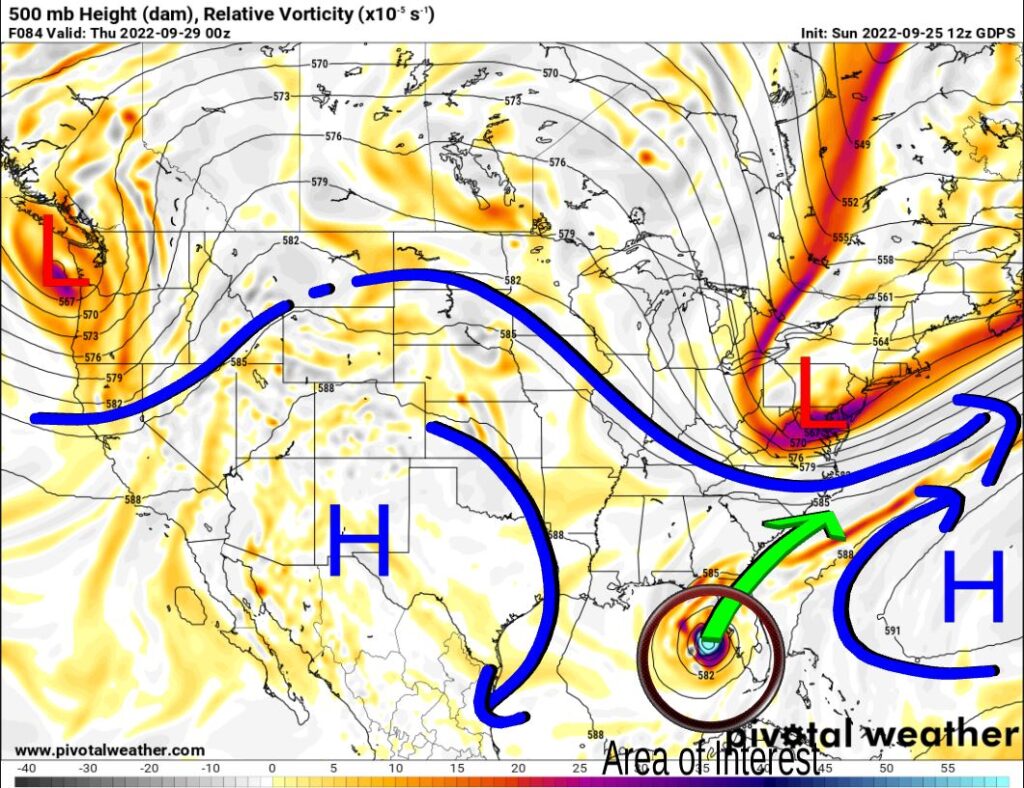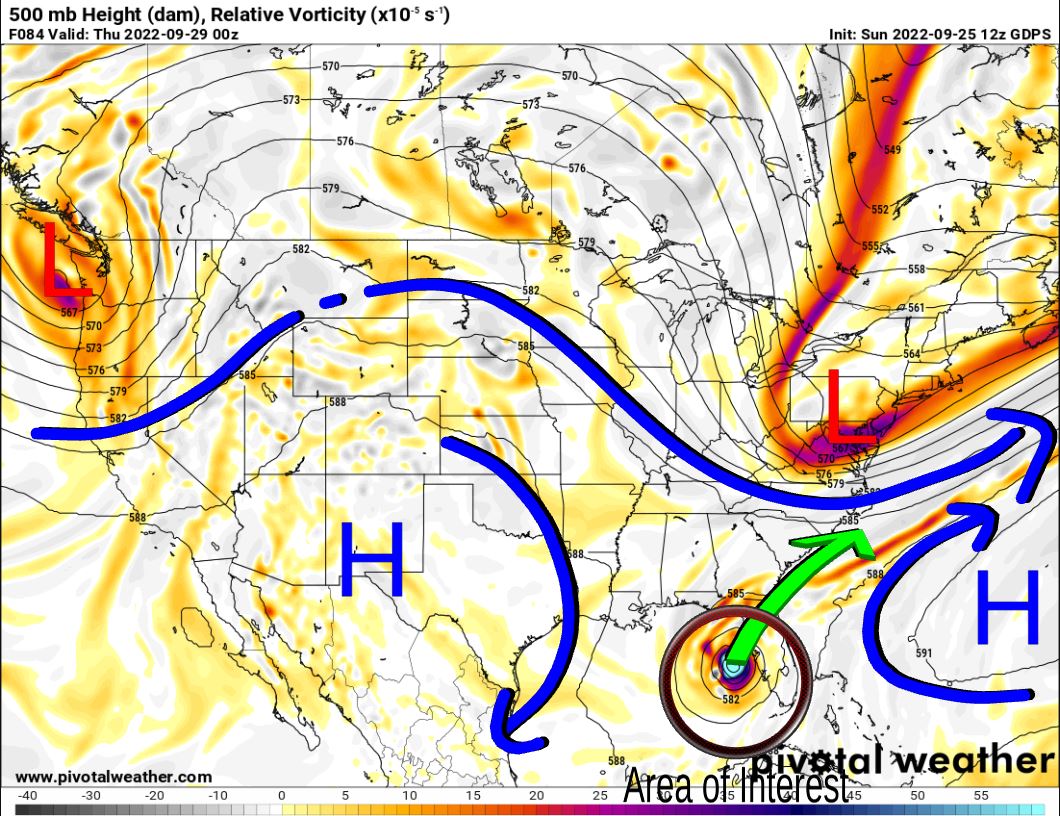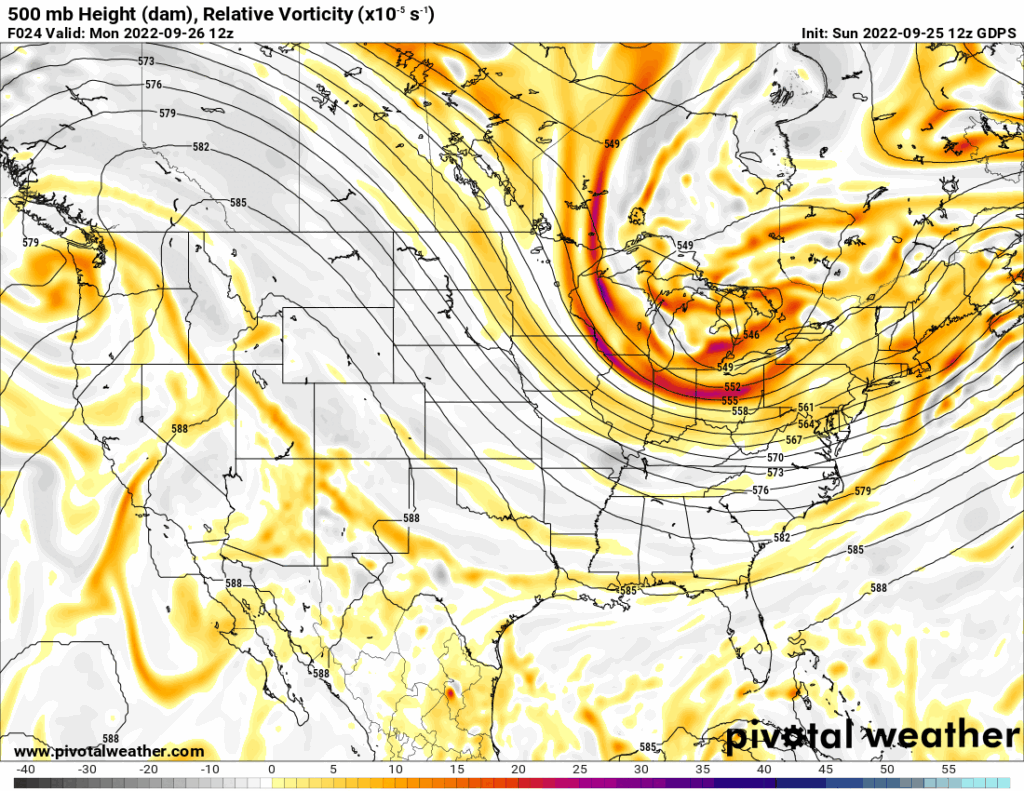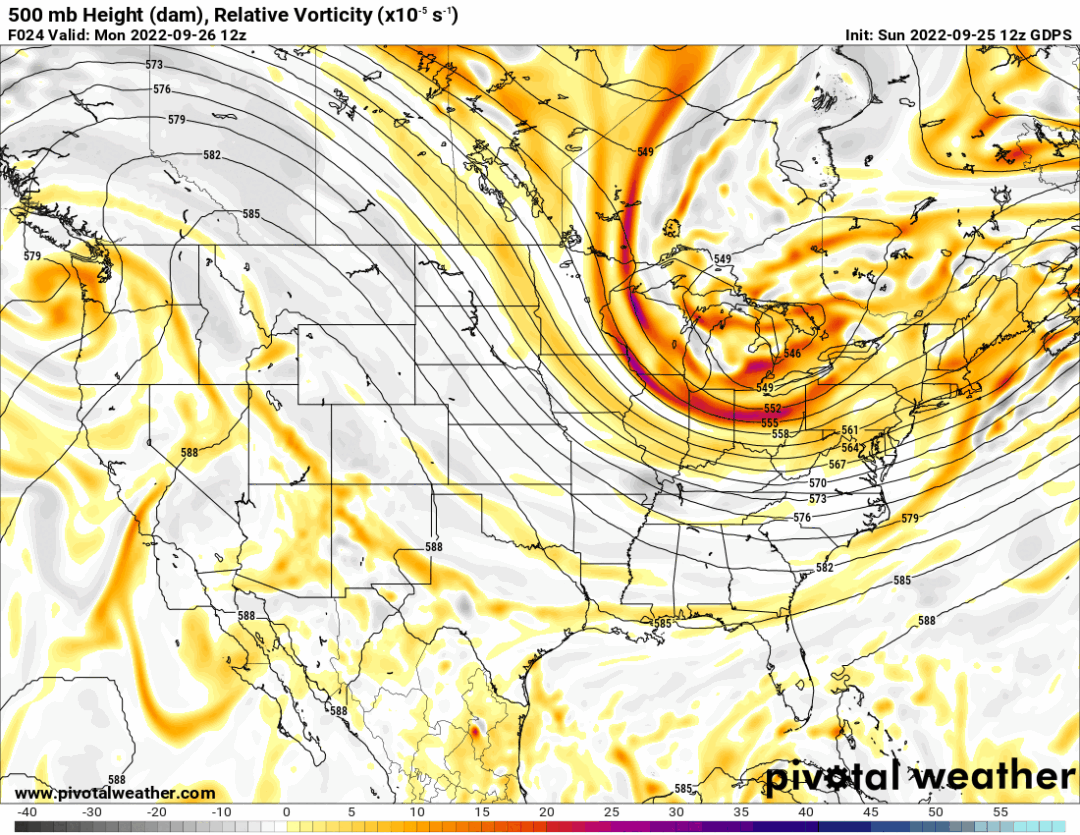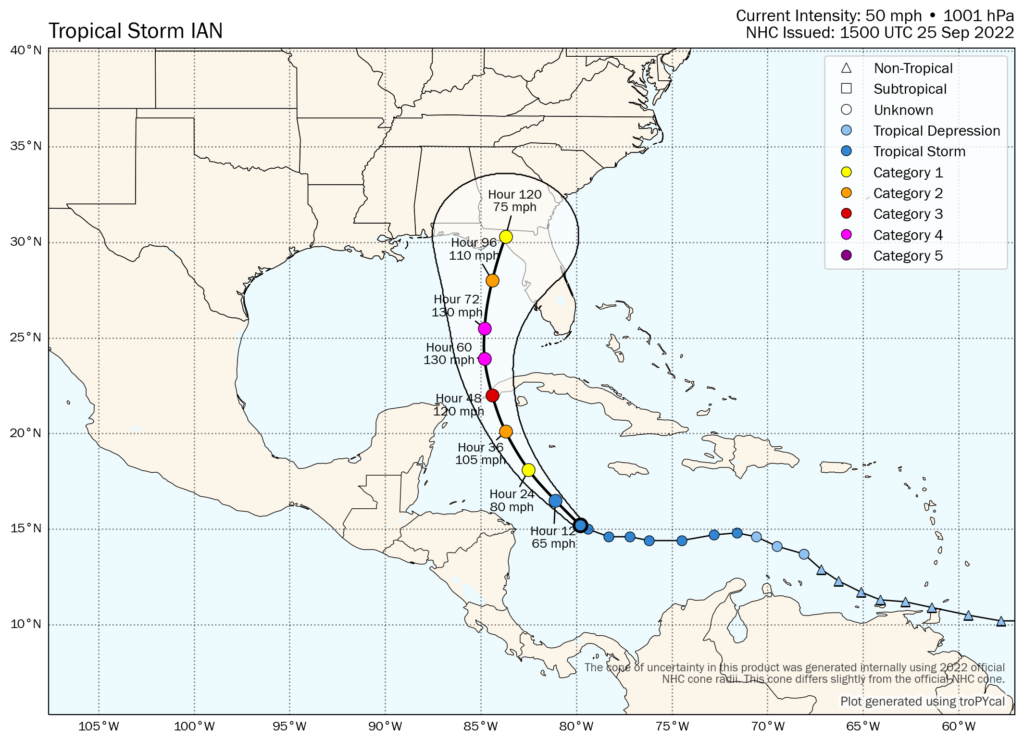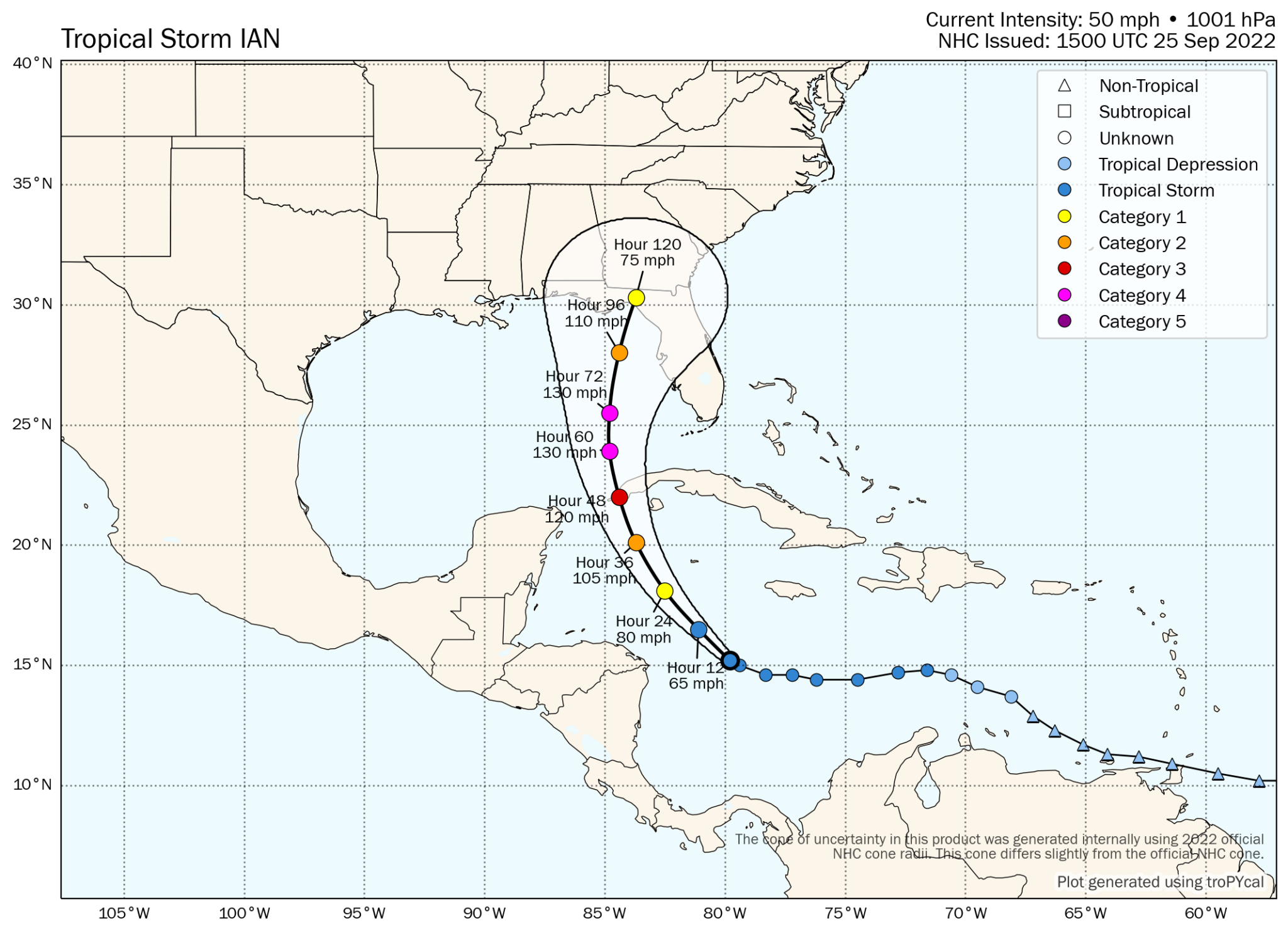 Often times you see this NHC track but don't understand the cone of error. Here's a simplified graphic to help you understand how this data is presented.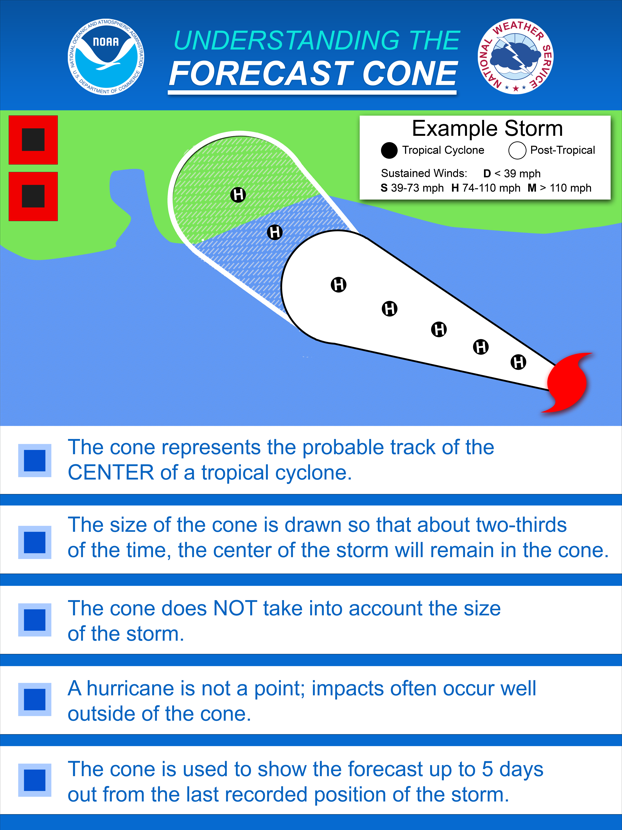 In case you are wondering what does a CAT 4 mean and how does strength relate to landfall, see below.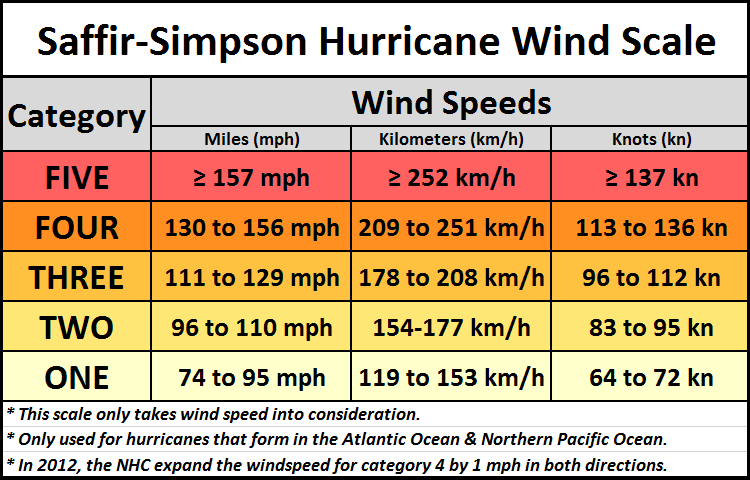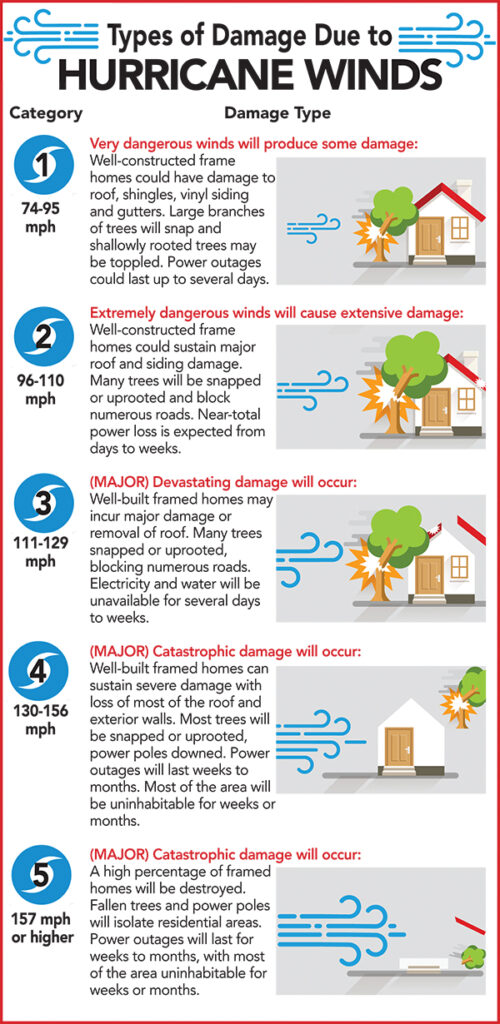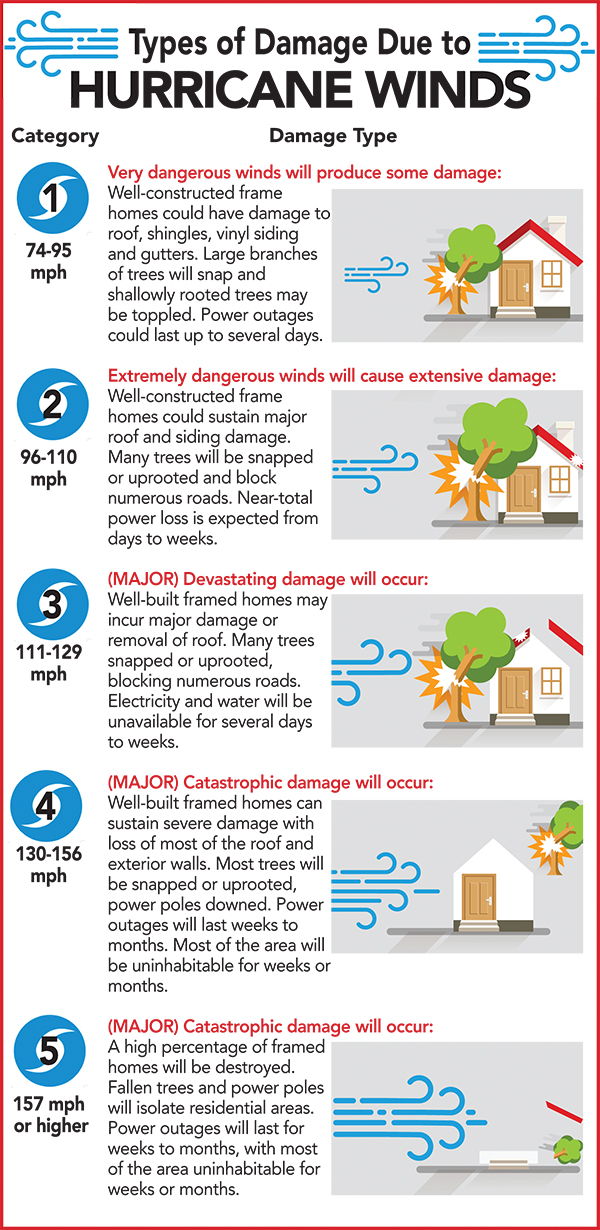 As a reminder, you can always get the latest NHC hurricane track and model plots from my free weather app, ATsWeatherToGo, available on Apple and Google app stores. As far as our local temperatures go, most of the state will see similar readings to the trend here in OKC. Enjoy the cooler weather, SUMMER IS OVER! -AT