This week starts and ends with much needed rainfall! Of course in the Fall, amounts aren't that excessive usually and this week will be no different. Regardless, we'll take every drop we can get as the drought has expanded. Temperatures will also be up and down with passages of two cold fronts, one Wednesday, and the other over the weekend.
The Jetstream sets up our weather pattern for the week. The upper low to our SW will fall apart and move NE overhead through Tuesday. Its best influence on rain however, will be during the day Monday. Then a strong NW flow aloft arrives for Wednesday which brings in our next front. Then the pattern switches back to a SW flow aloft and kicks out an upper disturbance for Sunday out ahead of the upper low. The Monday and Sunday snapshots are shown below with the animation of how it all plays out in-between. Remember to tap to play the animation on certain devices and think of the atmosphere as a fluid to see how it moves. Those bright red colors are areas of lift that brings clouds and rainfall.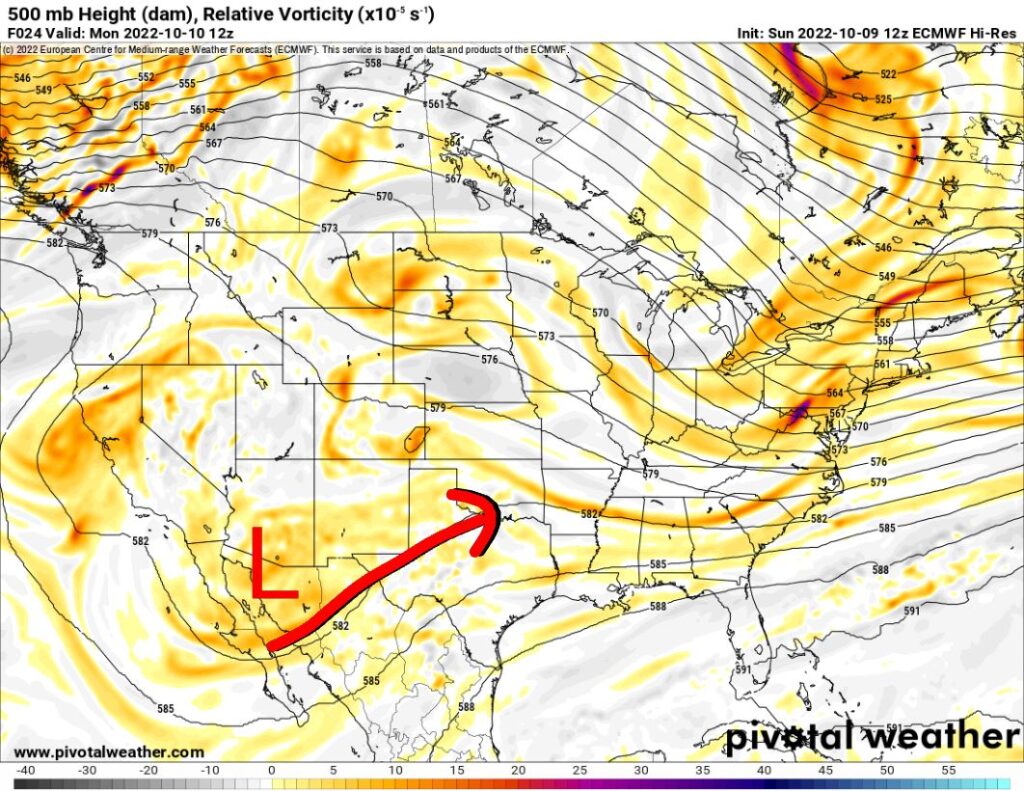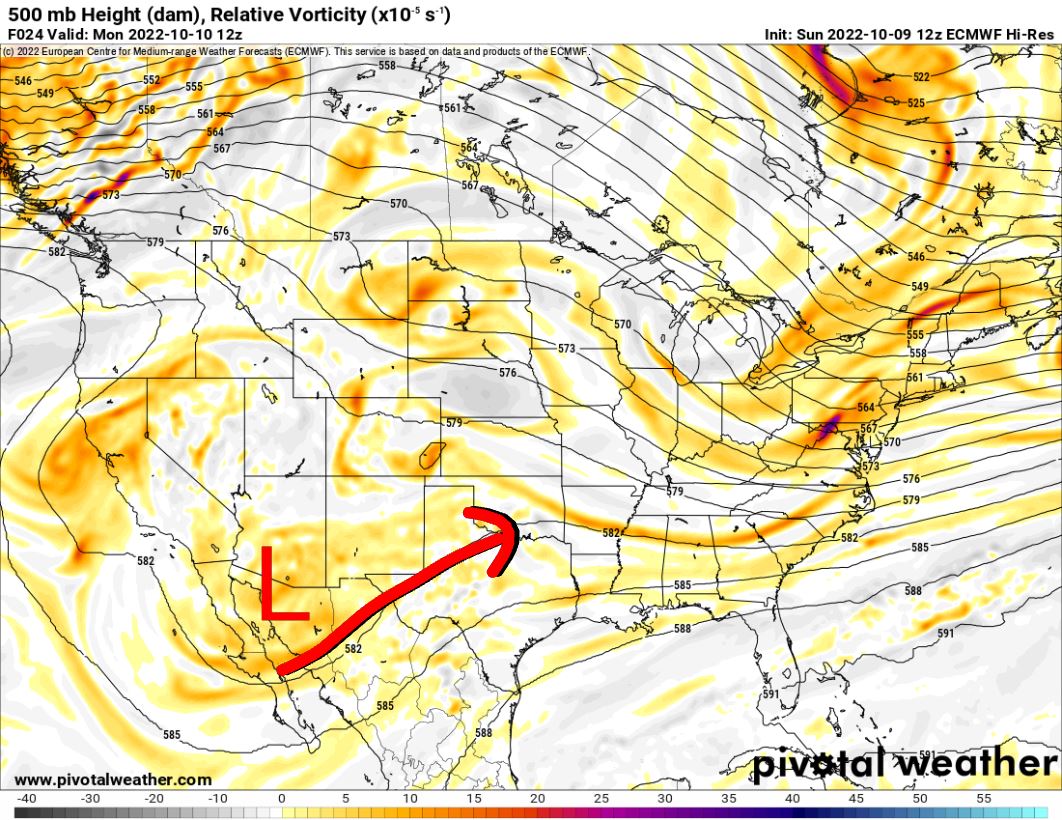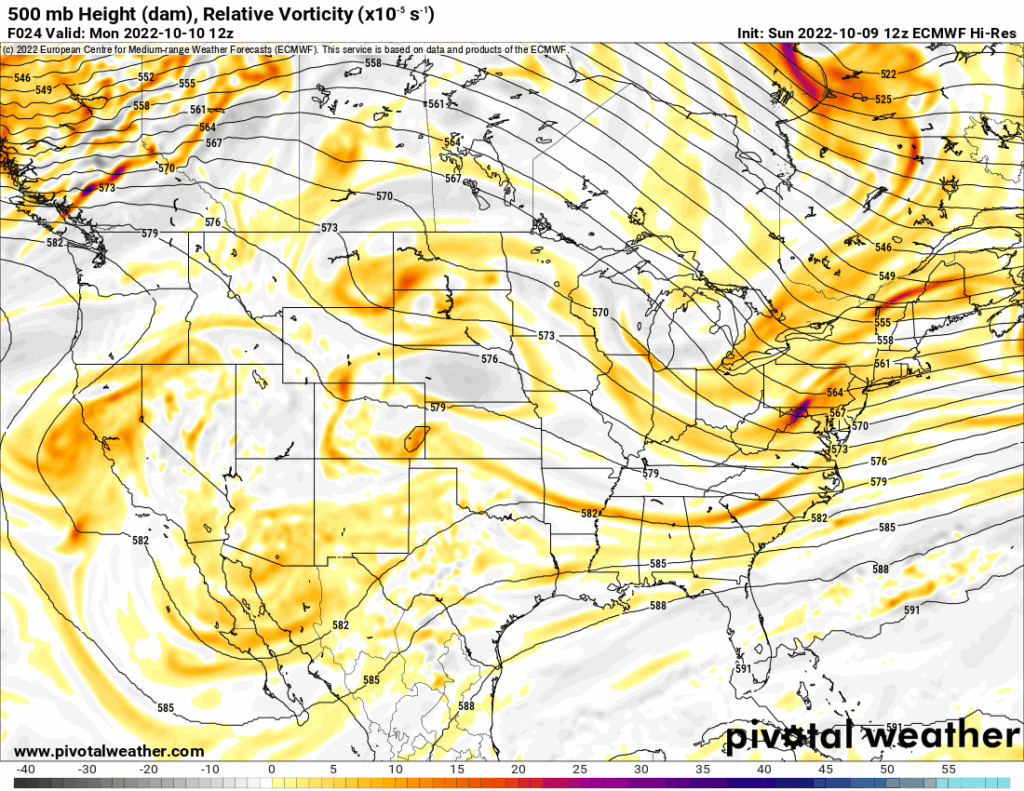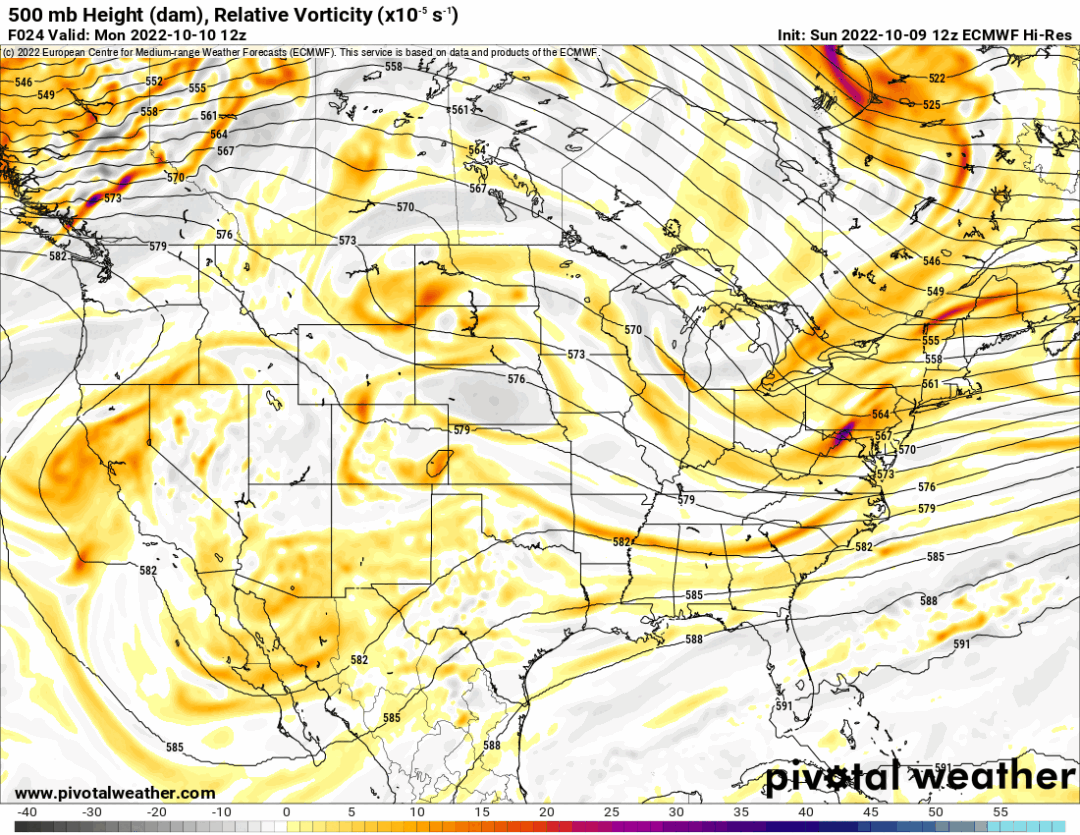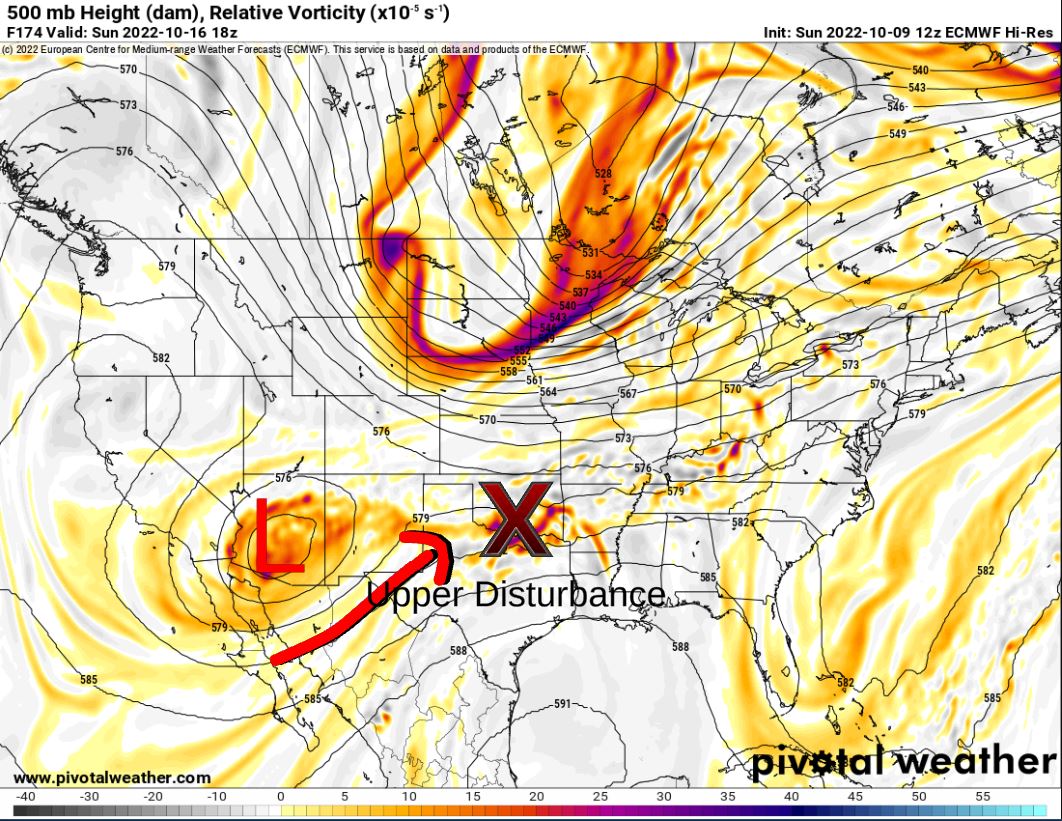 With that energy aloft, it will generate cloud cover and rainfall for our Monday. Here is what the rain coverage will resemble through Tuesday afternoon and the expected rainfall amounts.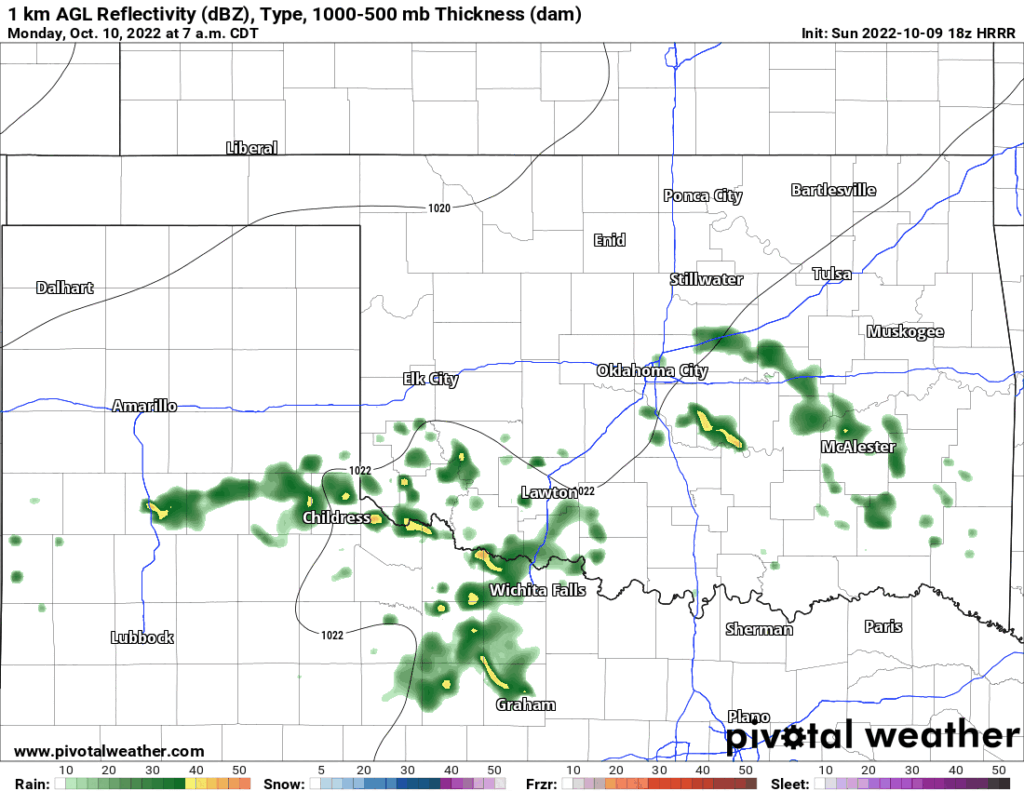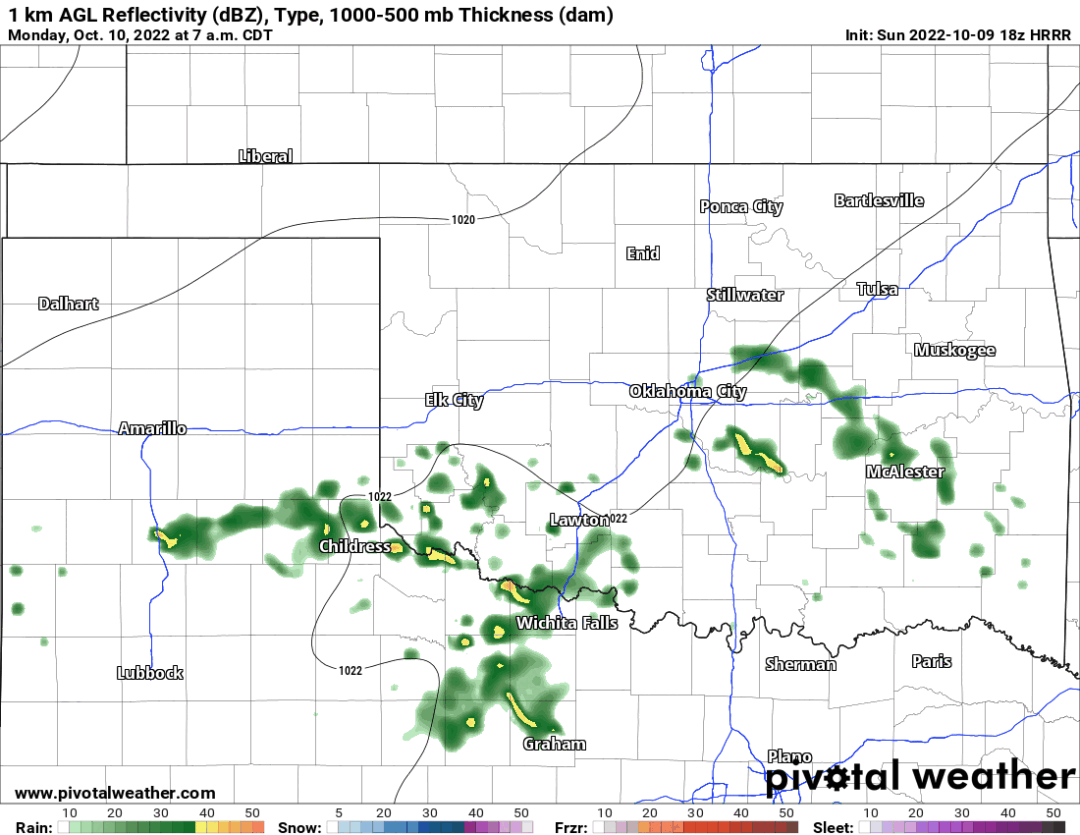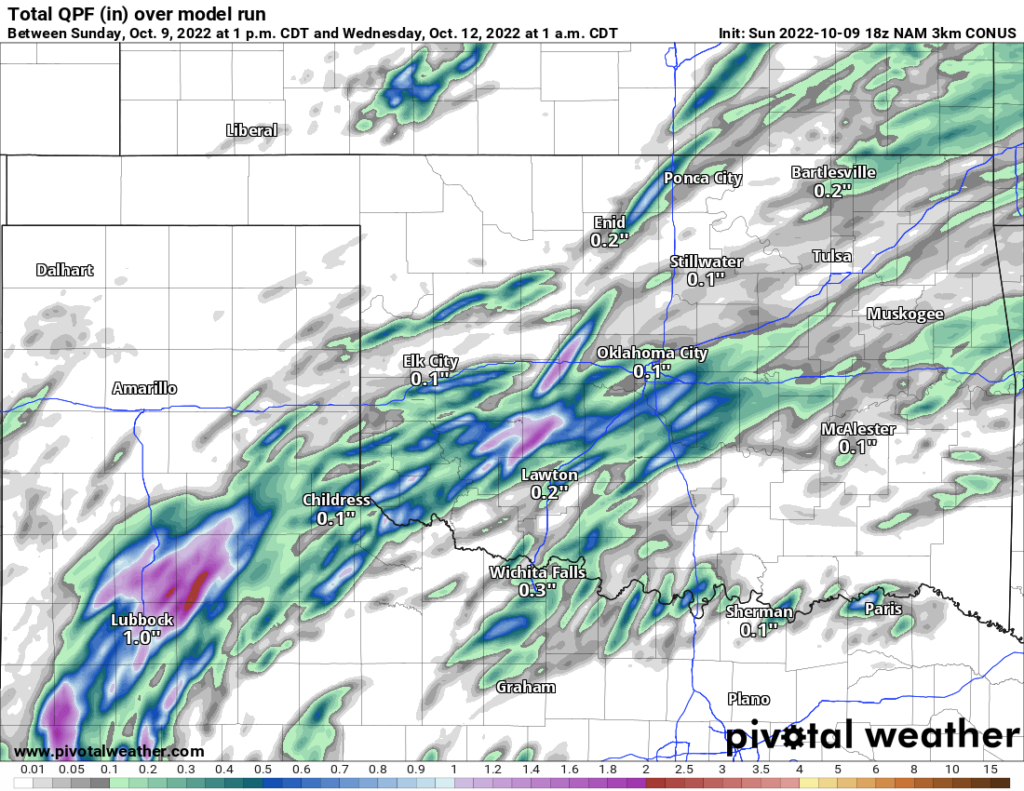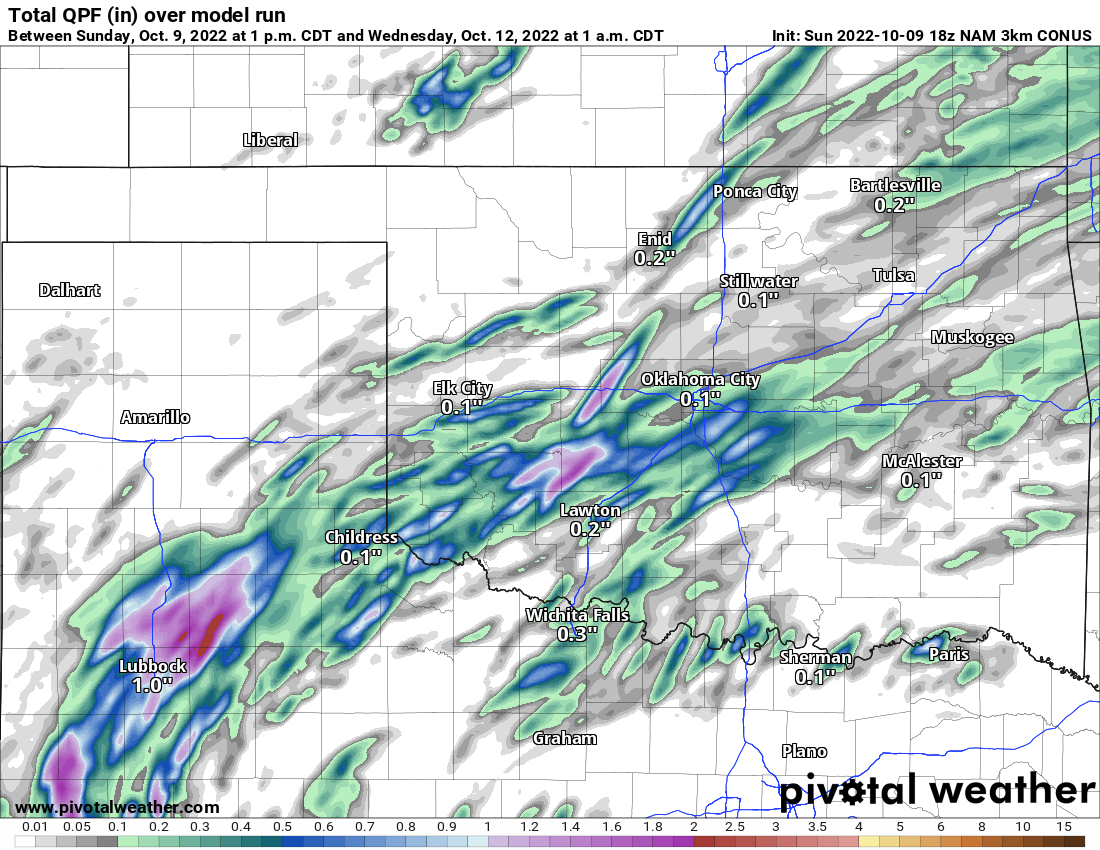 The next round of decent rainfall arrives on Sunday. Here is a look at that coverage along with precipitation totals for the entire week including Sunday afternoon.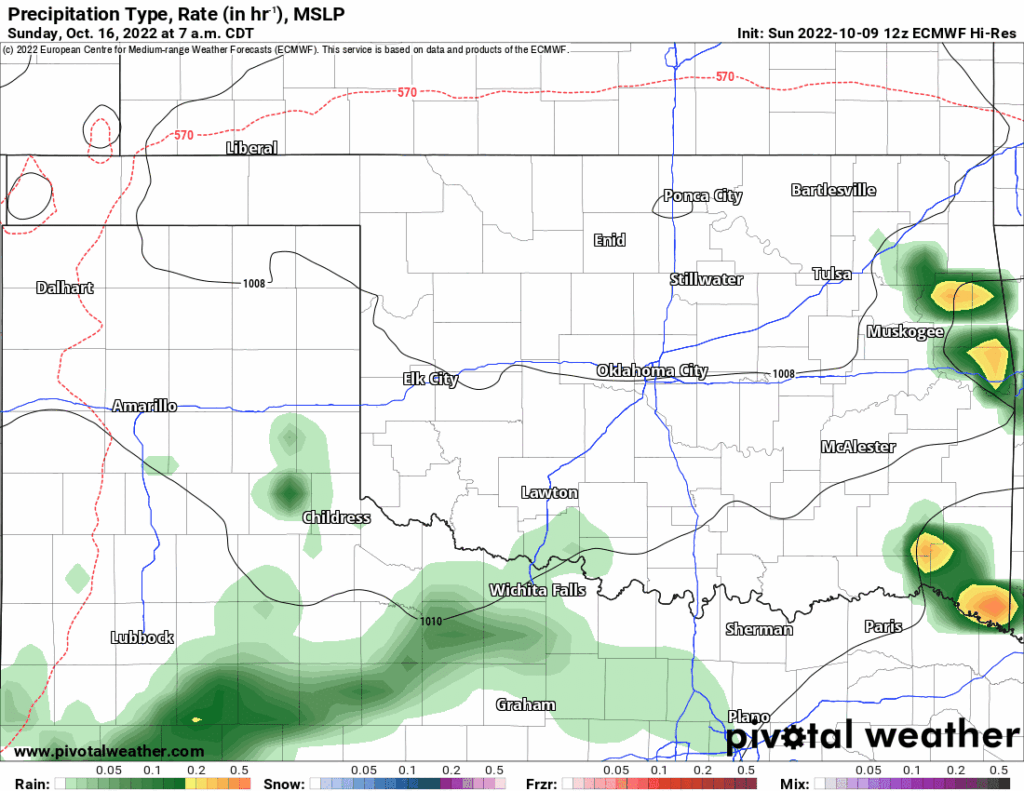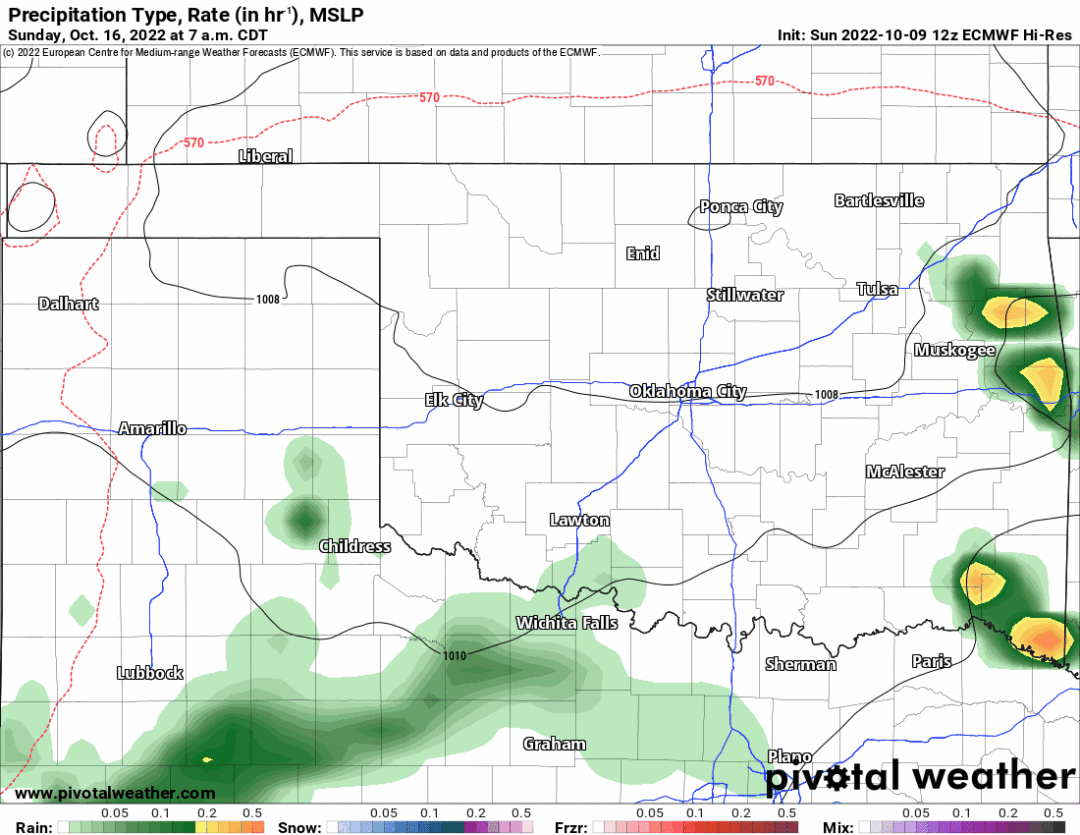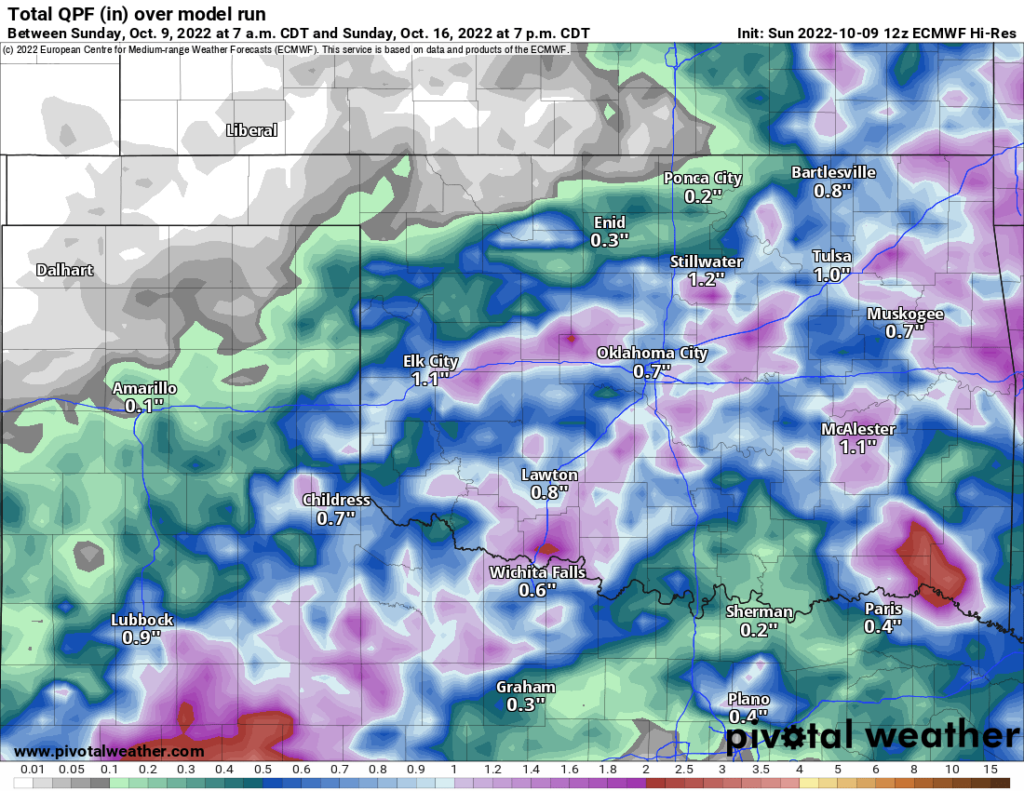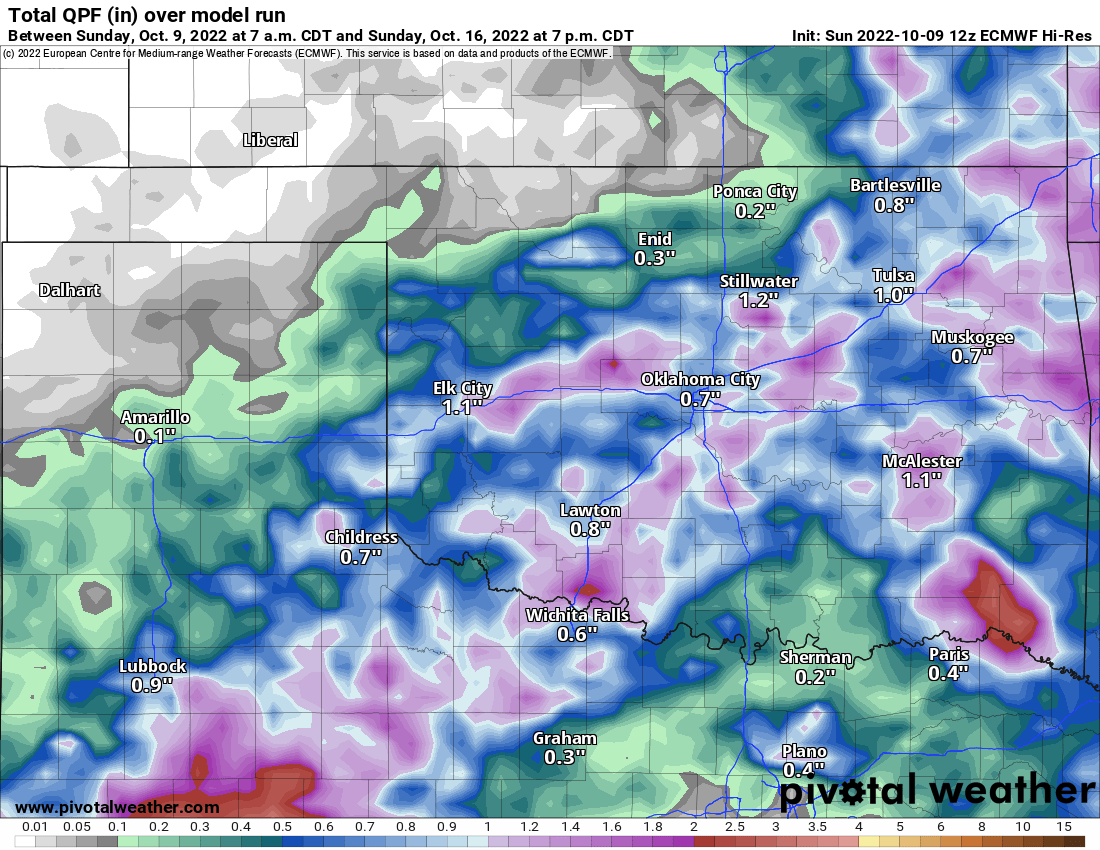 We need the rain obviously as the drought continues to expand.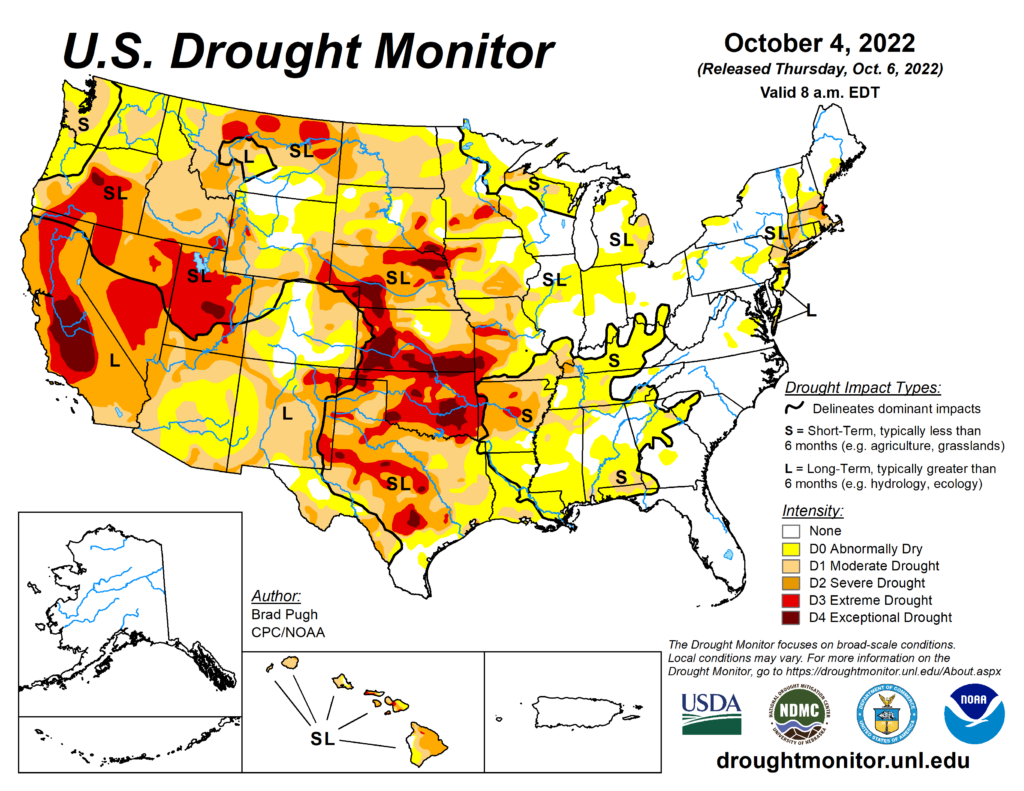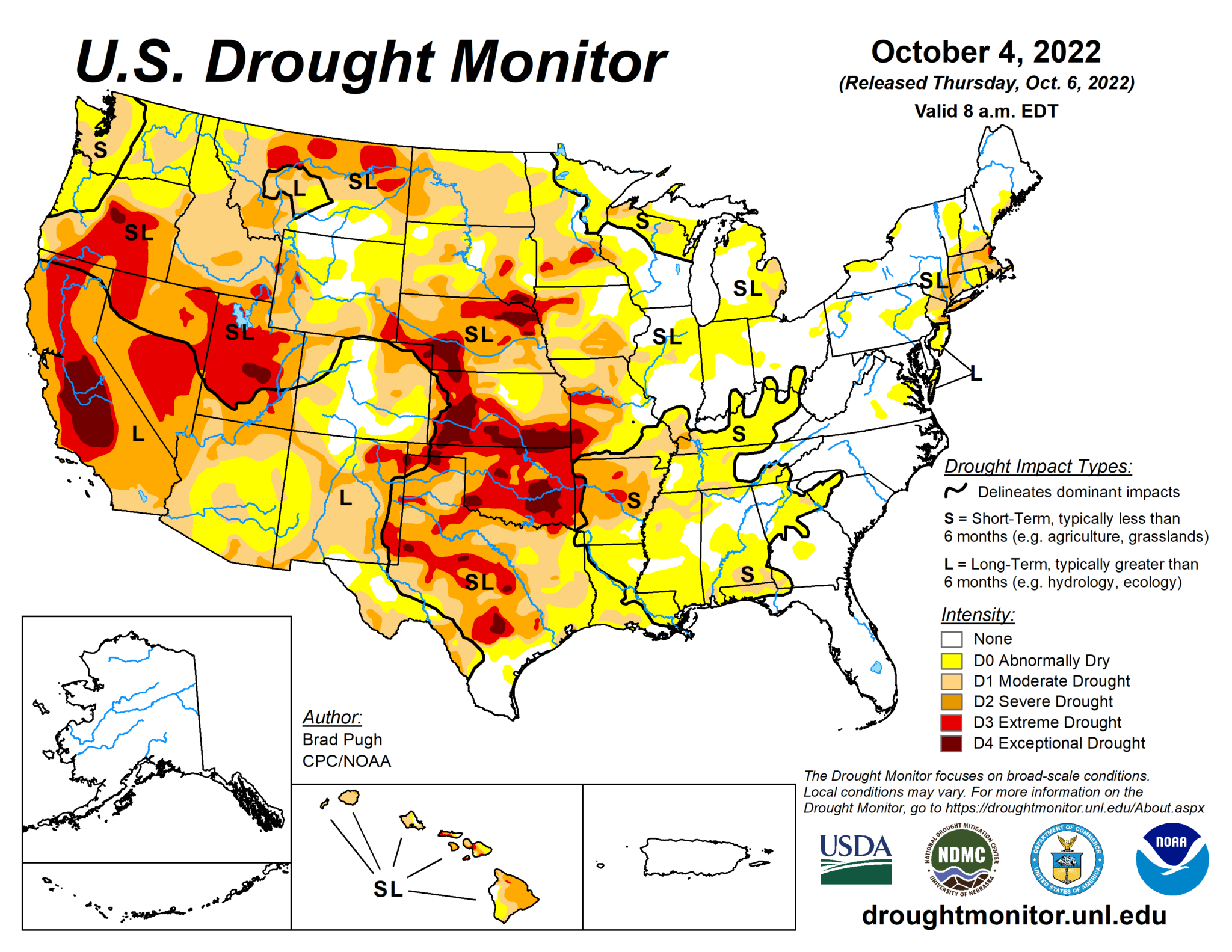 I mentioned the see-saw temperatures for the week. Here is a look at OKC below. Your city will vary, so use my free weather app ATsWeatherToGo to get your specific forecast. -AT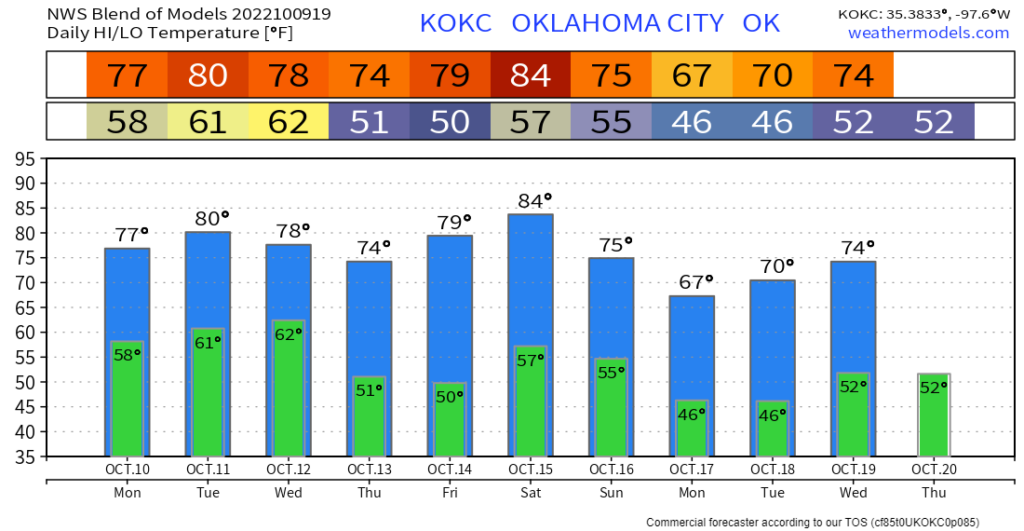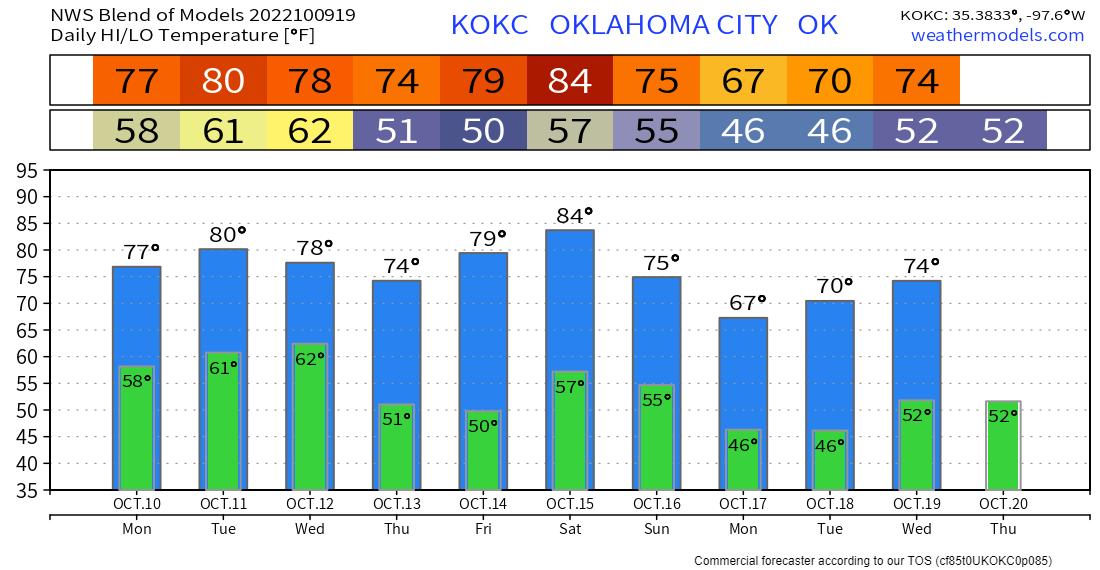 Oh one more thing, for those interested in joining my wife and I over at Team Tuttle Realty, we just had our first show in a new series called Coffee and Real Estate. It's a Saturday morning coffee talk about the current market trends and a topic of the day that will help you when it comes to buying or selling your home. Here's a replay of our latest video. Be sure to follow us over on our Facebook page for more insightful information. Facebook: Team Tuttle Realty