What a nice surprise to round out the month of October. Two upper level storm systems will roll right through Oklahoma providing some much needed rainfall.
The Jetstream shows the upper energy (yellow-red colors) moving through Monday and again Friday. This will give us some welcomed relief from the dry soils.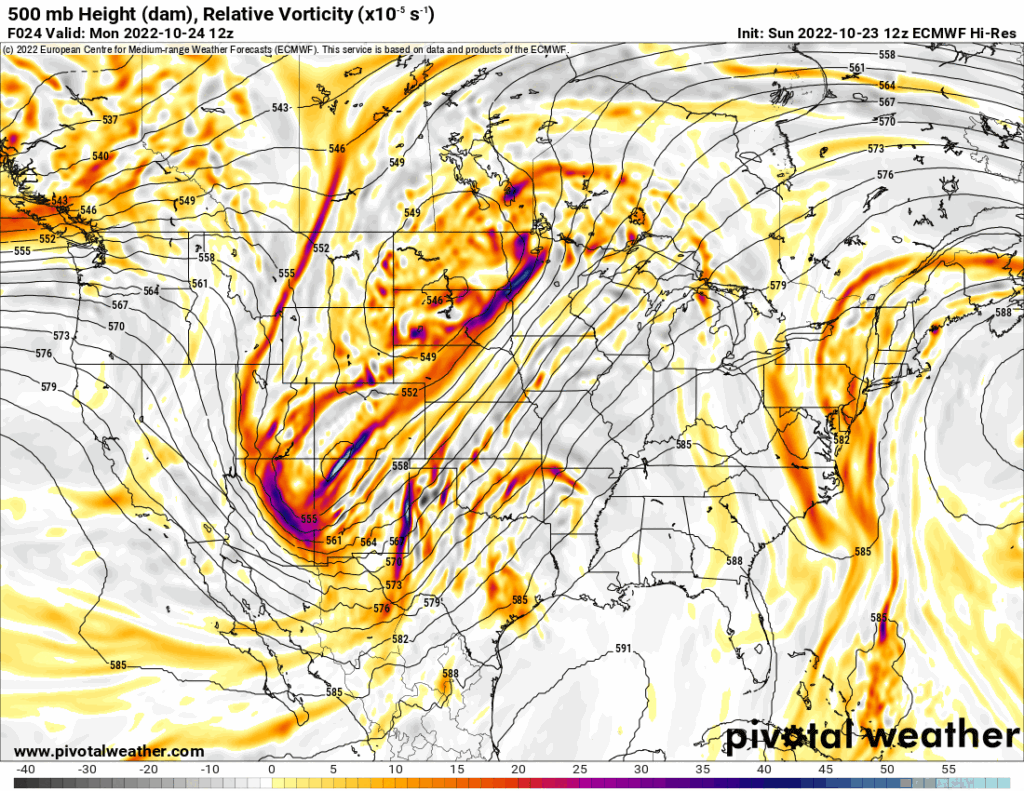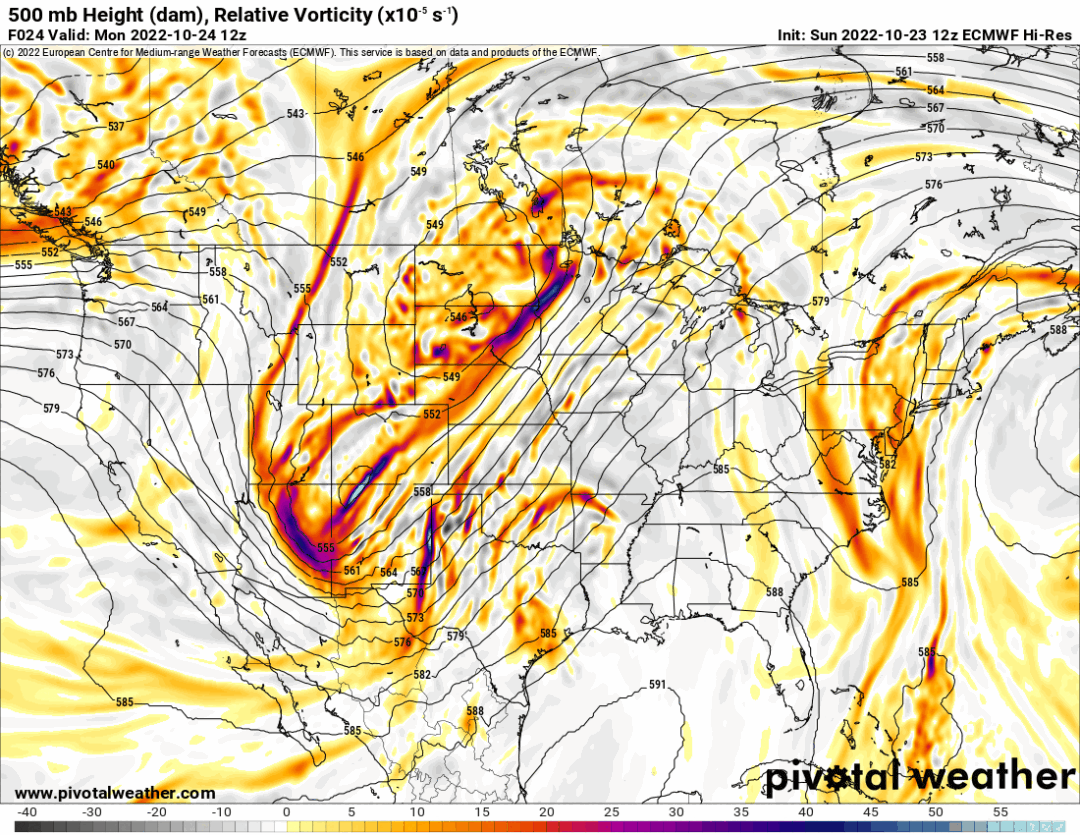 Here is how the two systems will look for timing and location of the showers and thunderstorms. The first starts early Monday morning and wraps up late Tuesday morning.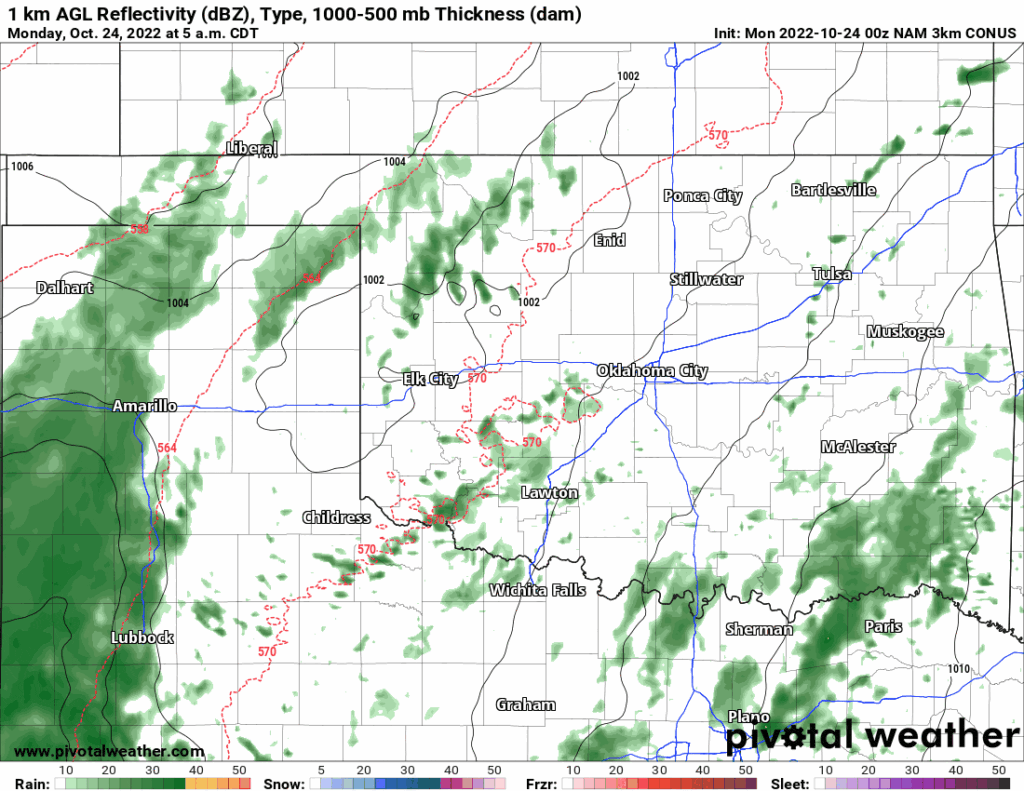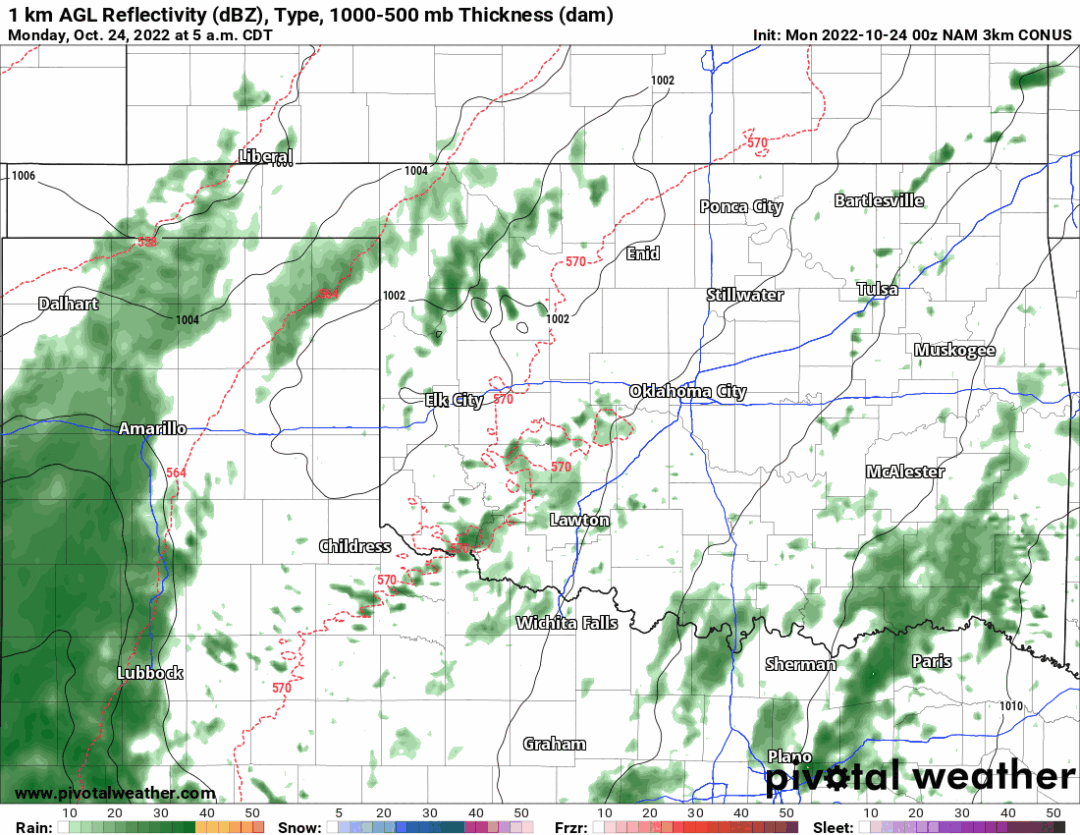 Rainfall amounts will be a good 1-2″ of widespread totals with isolated areas getting around 3″ with the heavier pockets of thunderstorm activity.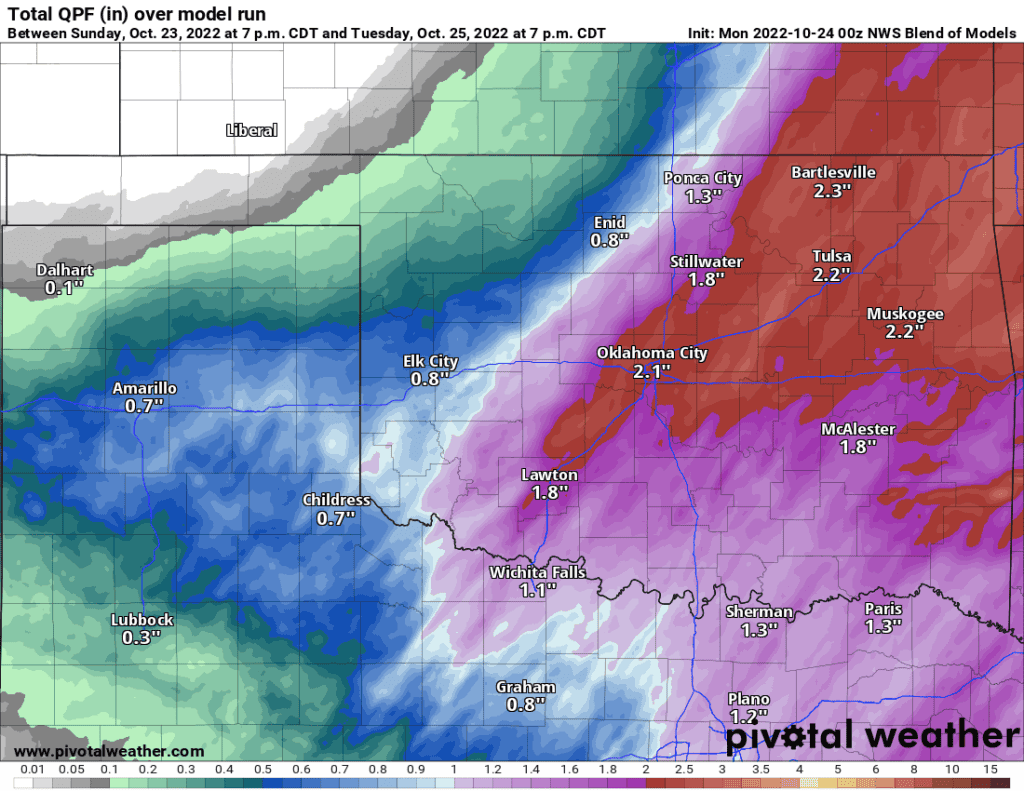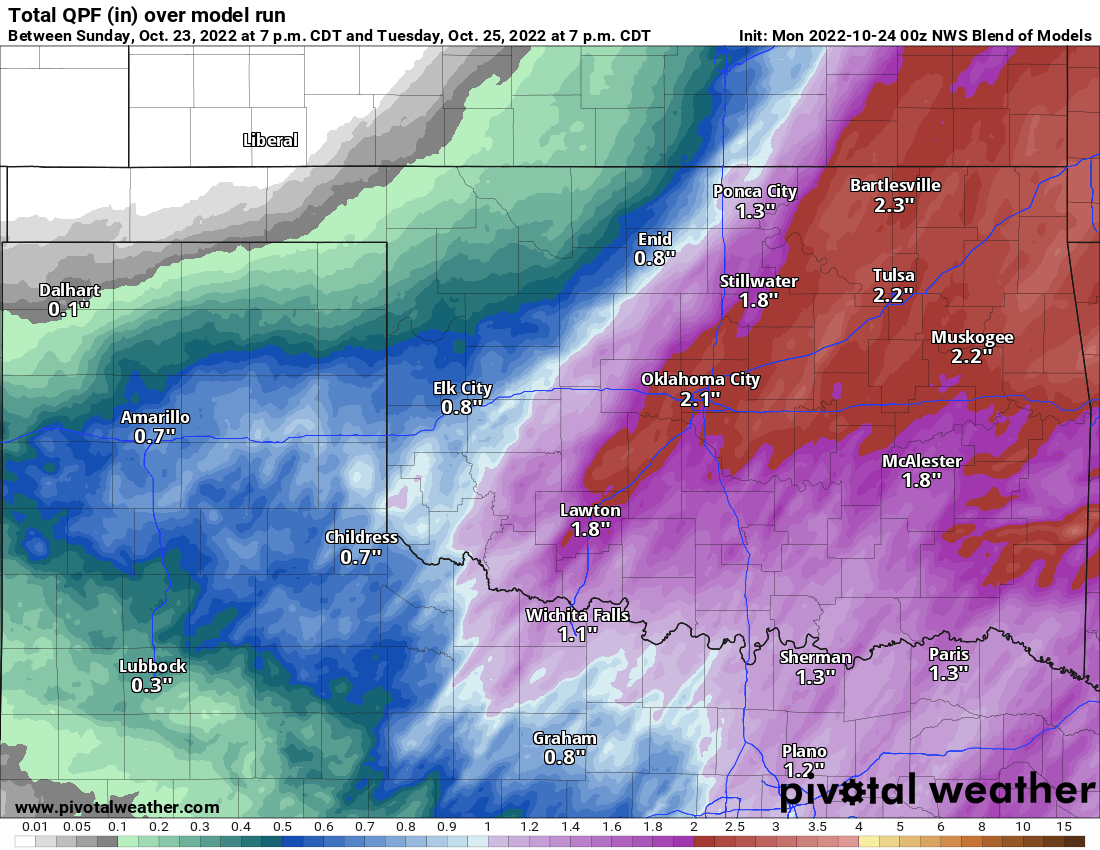 The next wave moves in and generates rainfall Thursday night through Saturday.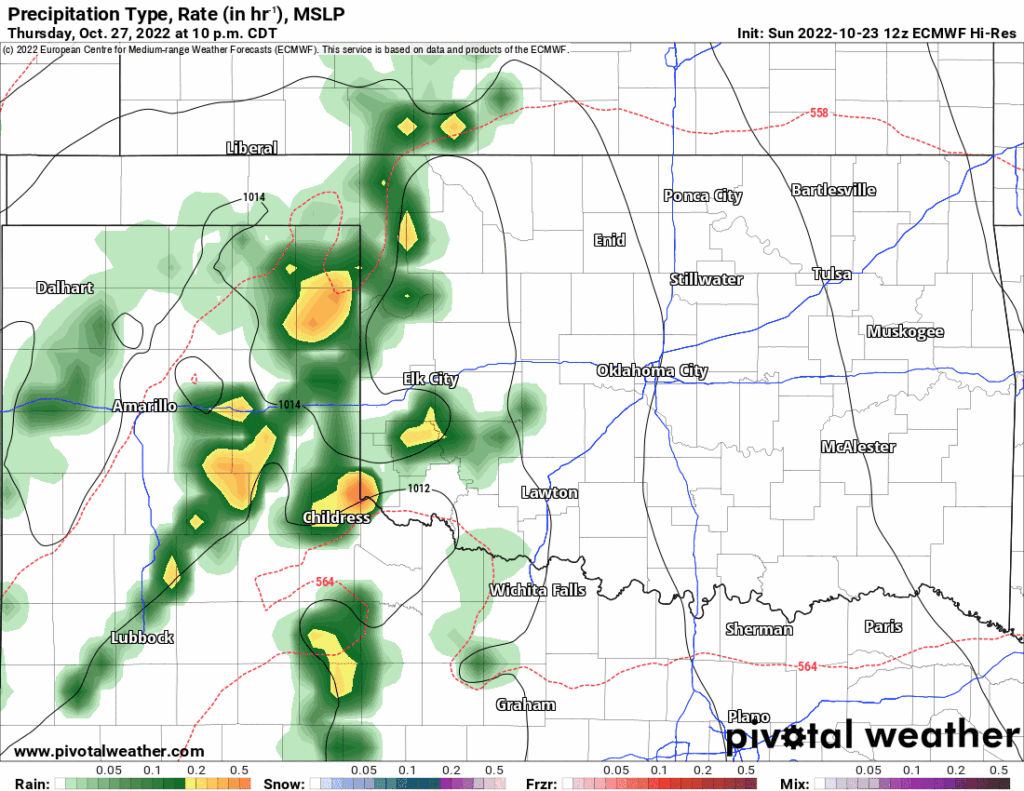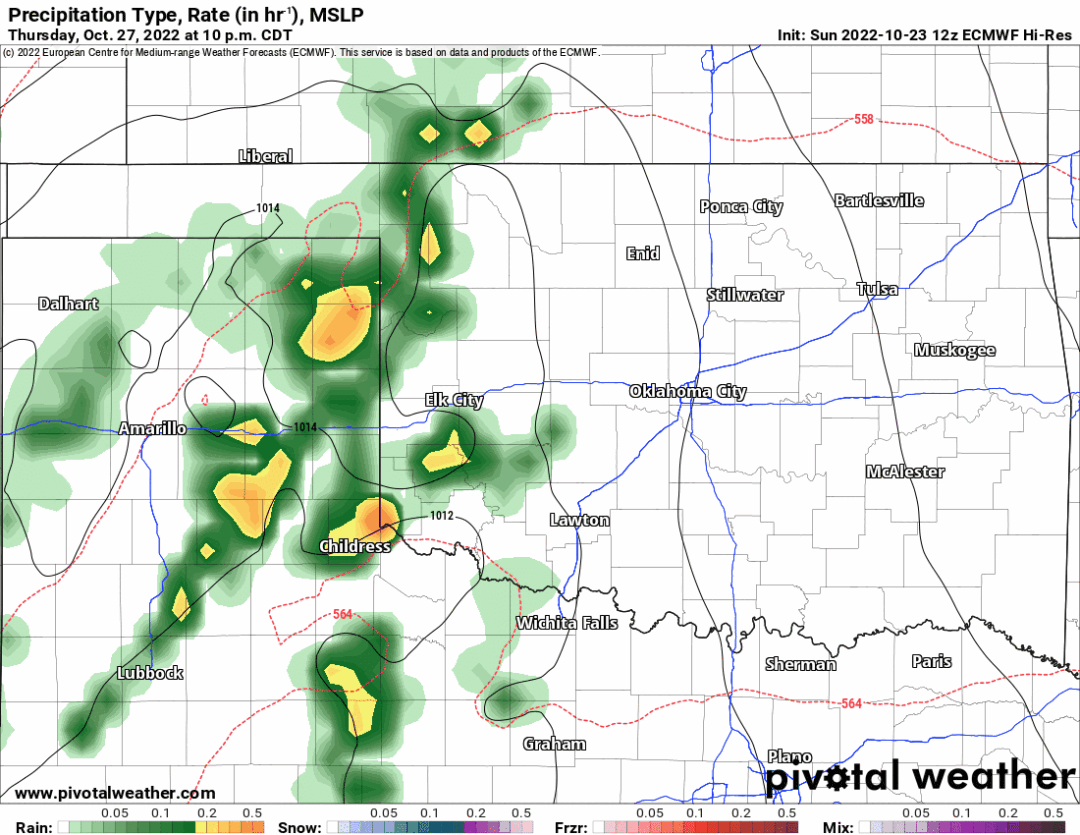 Finally, as a result of rain, cloud cover, and weak fronts, the temperatures will stay on the cool side this week. As of now, it looks like Halloween will be dry and decent for the trick or treaters. -AT