This week will start off with rain and mild temperatures before the bottom drops out as a strong cold front moves in Thursday.
Rainfall amounts will be feast or famine through Tuesday afternoon. As the animation shows, the light rain should begin Monday evening, and wrap up by late Tuesday.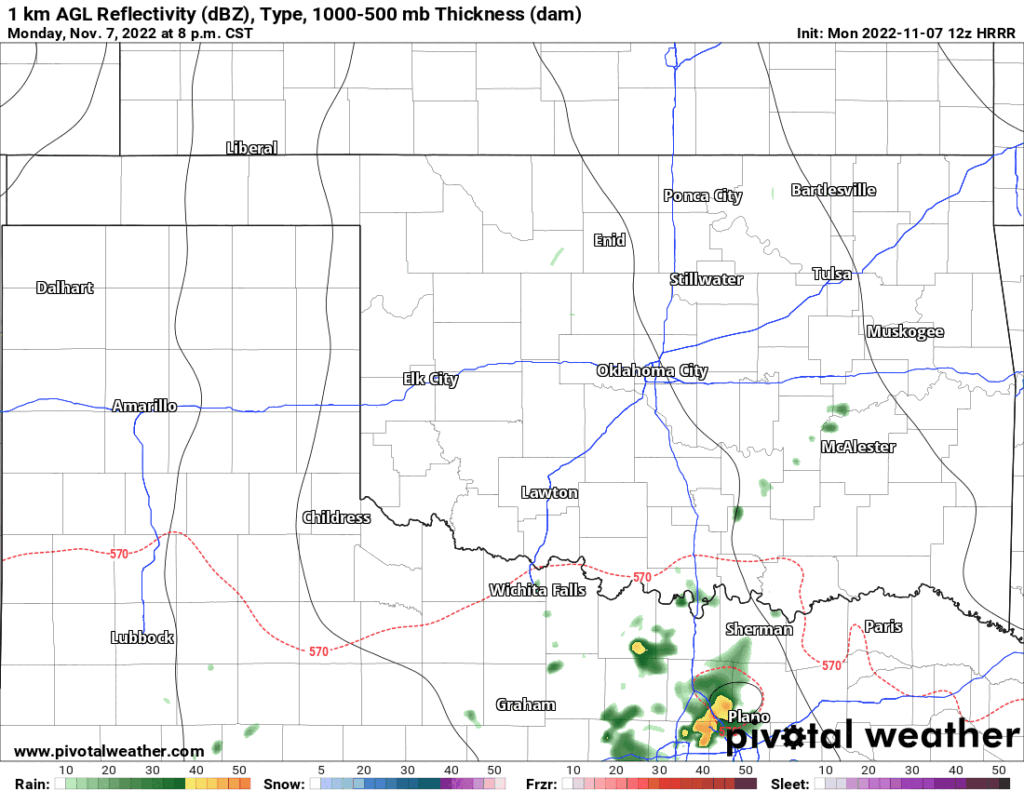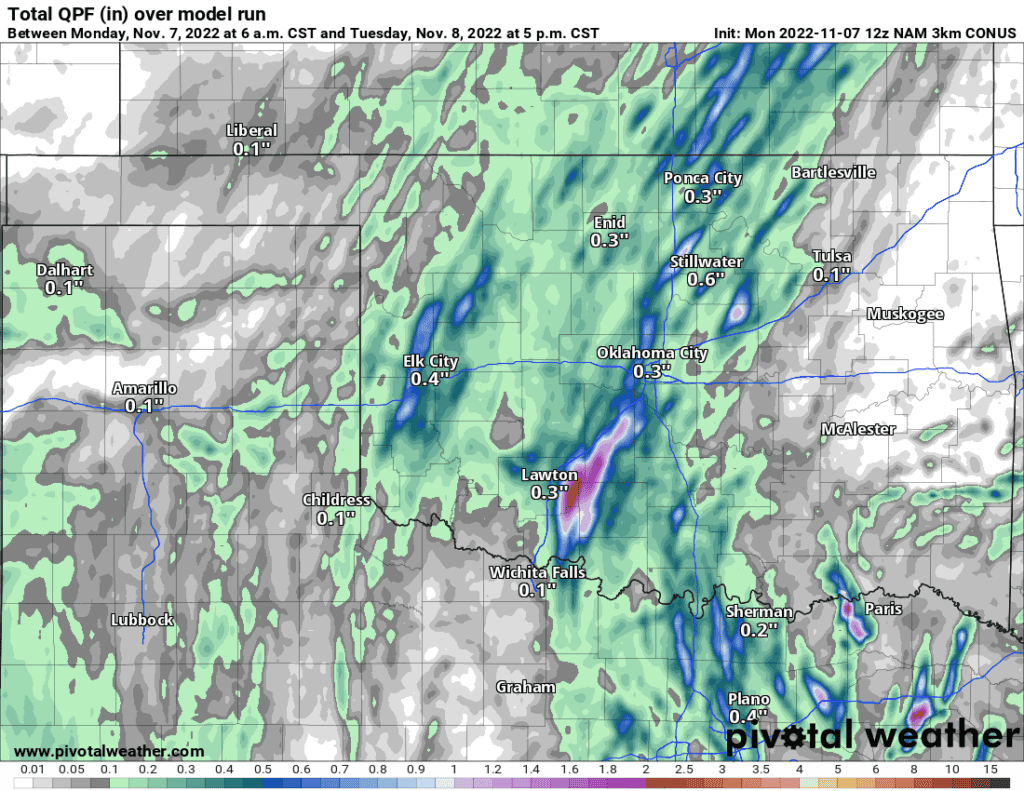 On Wednesday evening a weak Hurricane will start to come onshore to the E FL coastline. As of now it appears to be a lower-end event with typical gusts over land of 60 mph and 6″ of rain as the storm travels west/northwest across Florida, back over the water and then off to the NE to SC.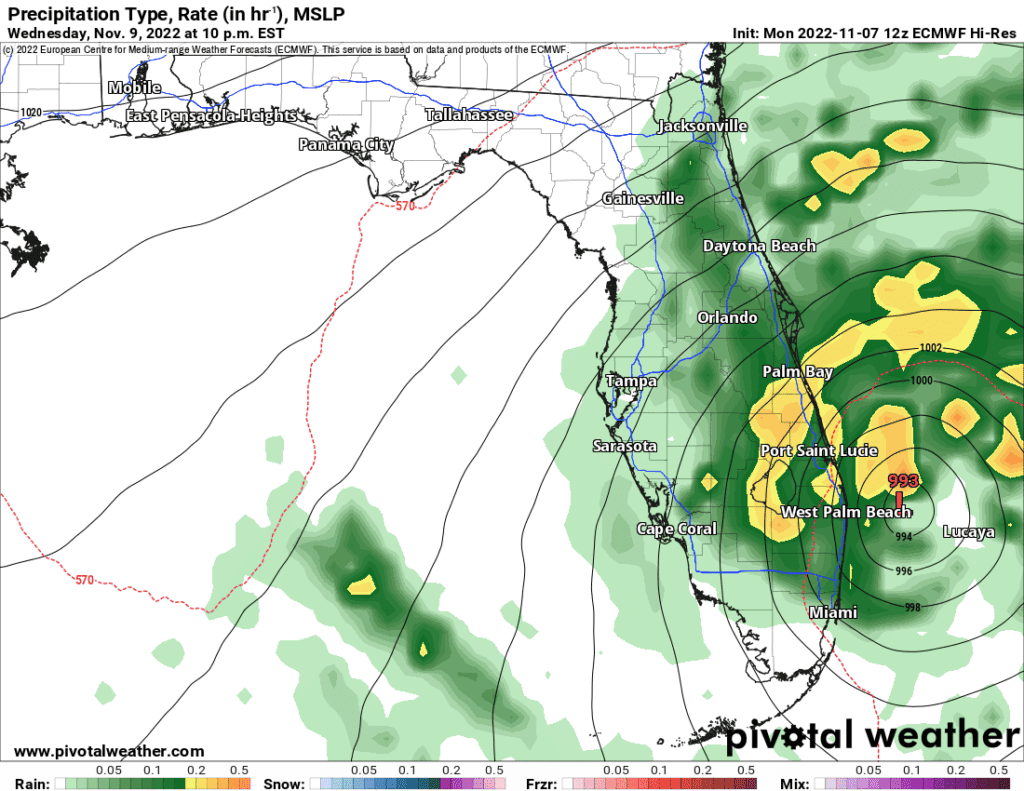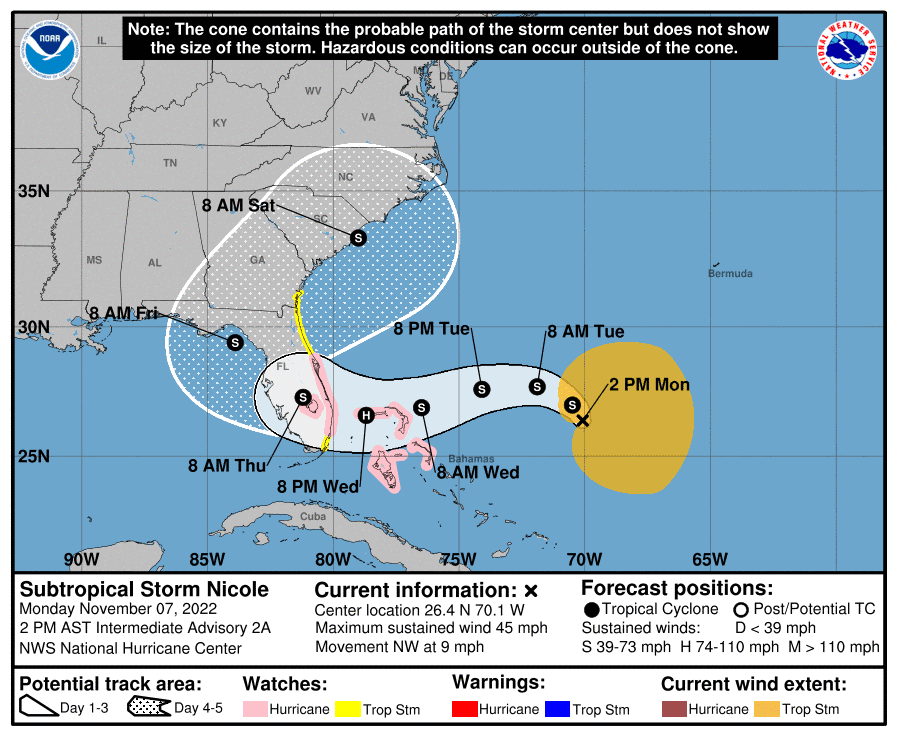 All attention then turns to Thursday as a strong cold front hits the country that dumps 2 feet of snow across the N Plains. We'll get some scattered shower and storm activity mainly across the eastern half of Oklahoma. Temperatures will be the biggest story as 70s on Thursday ahead of the front are replaced with 40s on Friday. Look for a hard freeze across many areas by Saturday morning.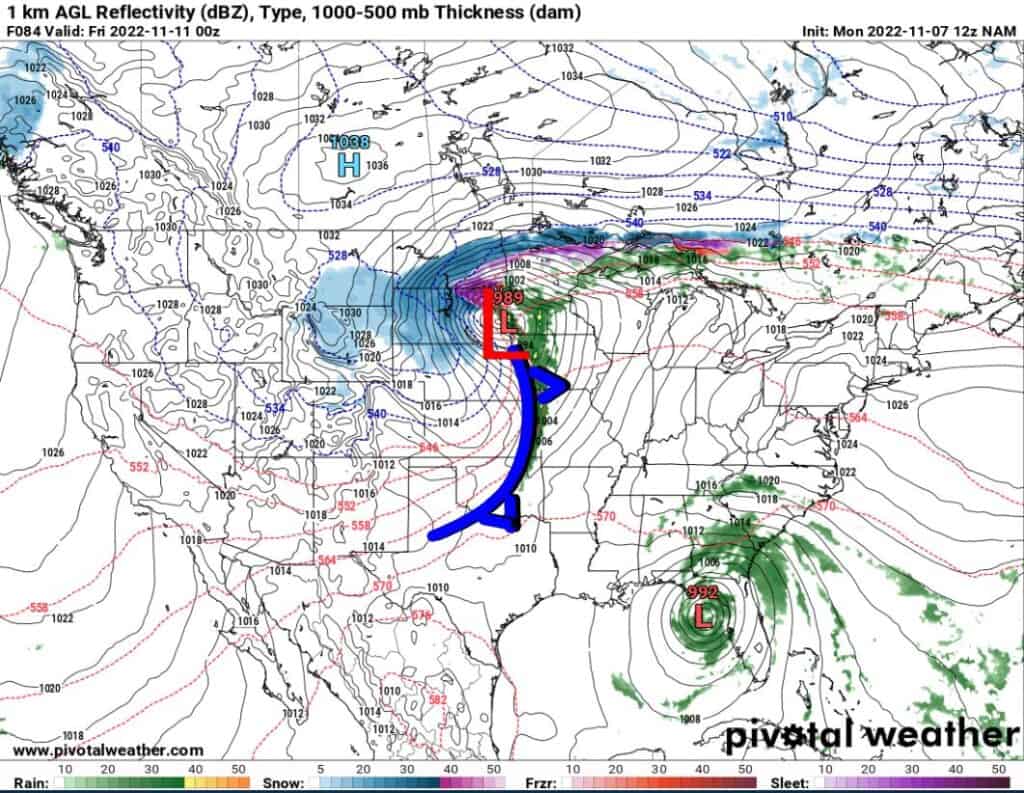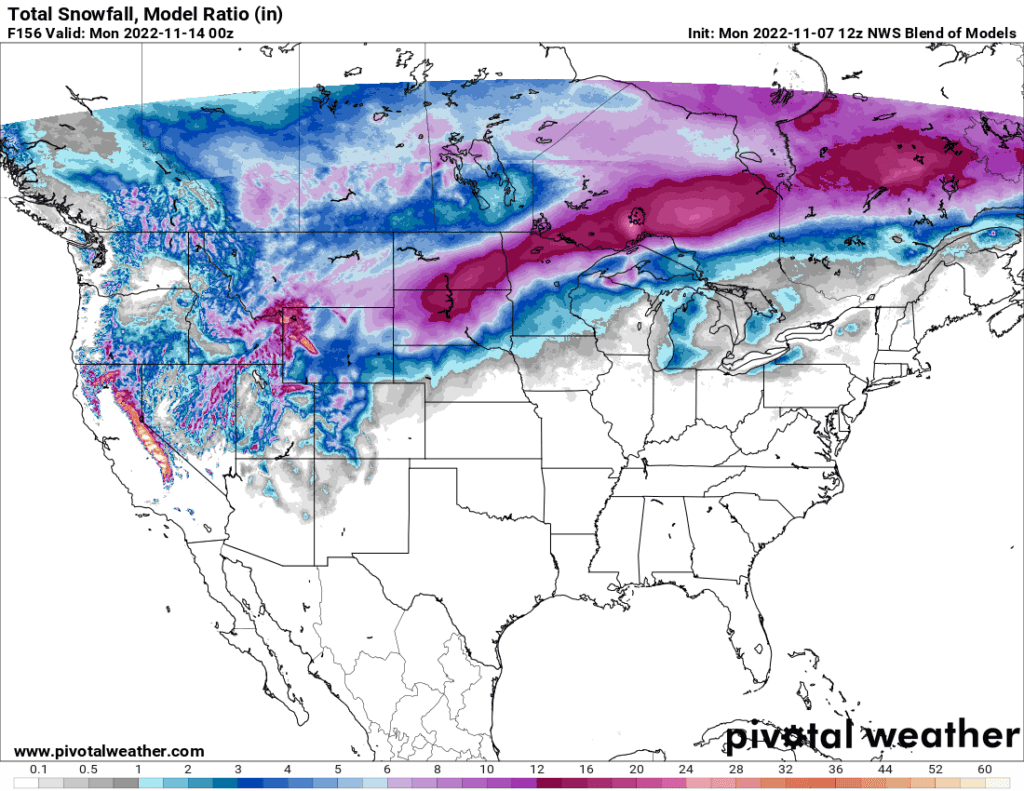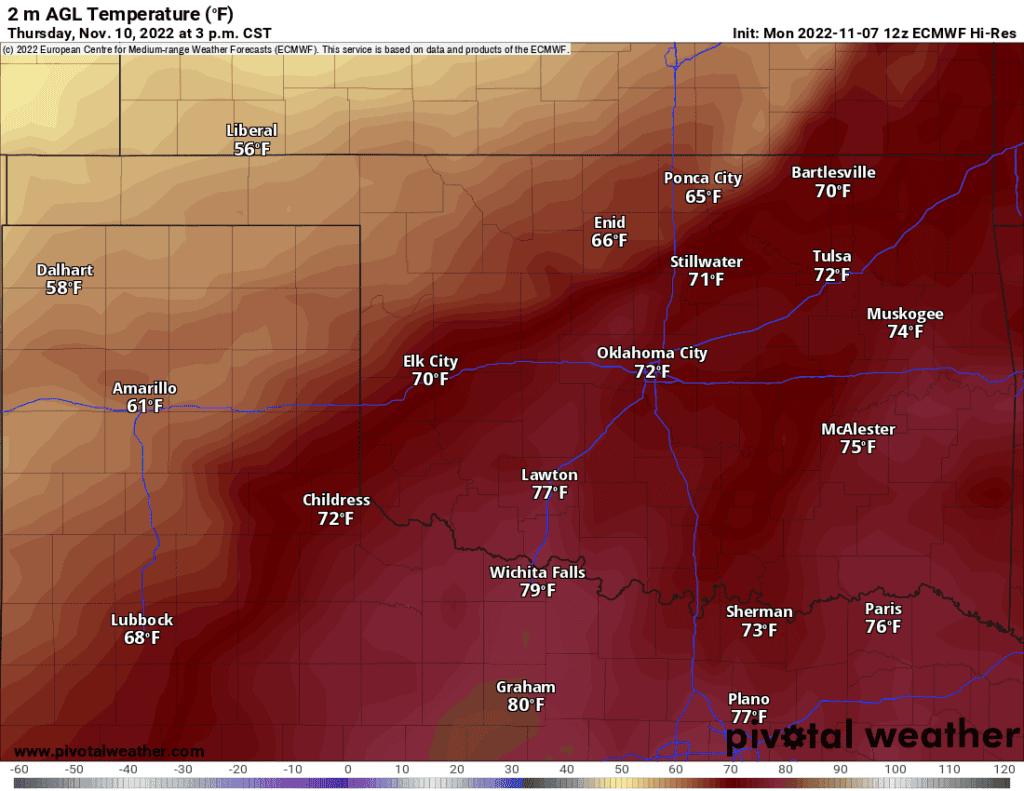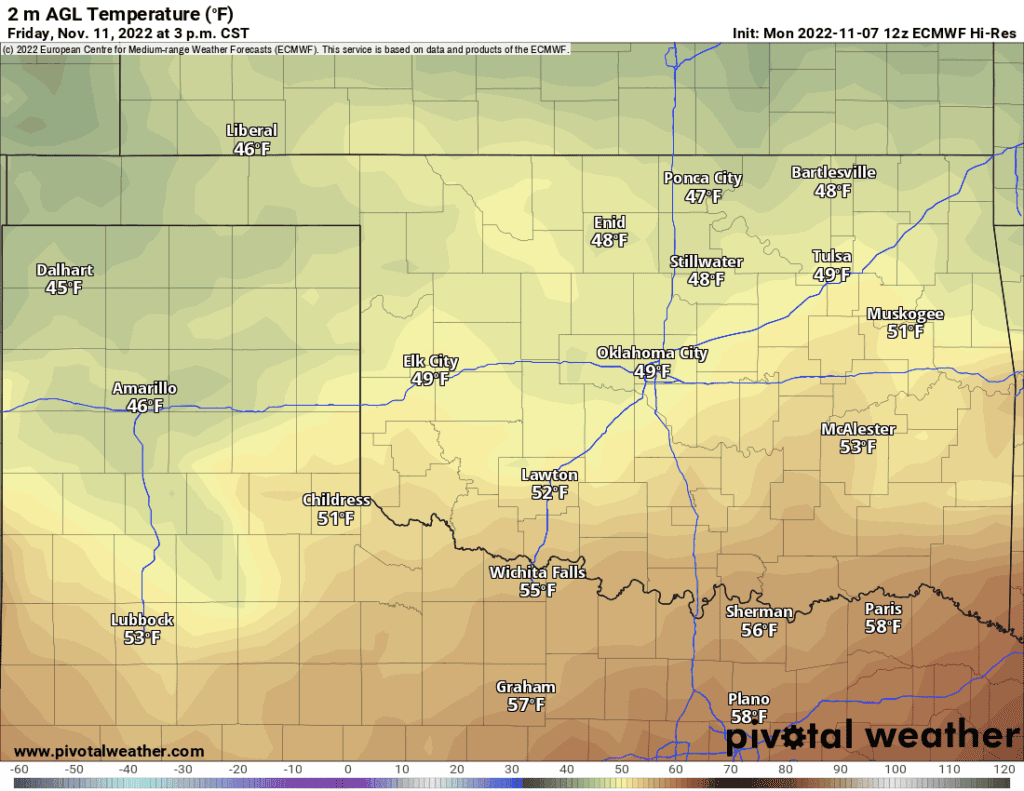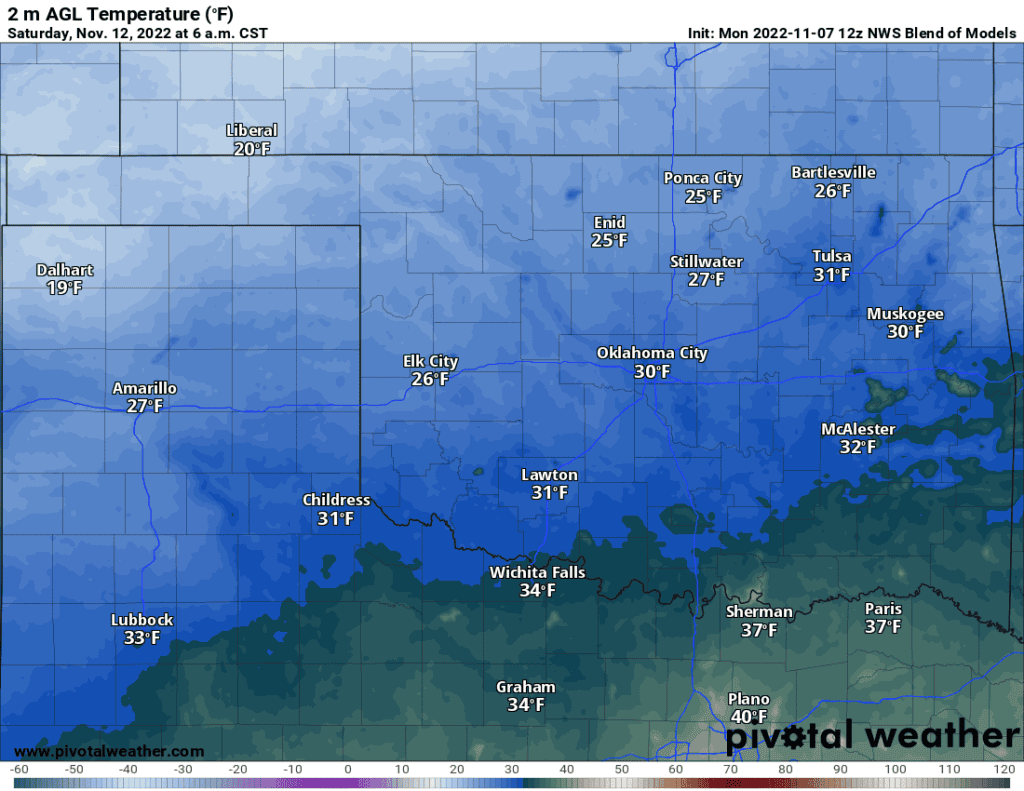 Beyond that, the weather will stay a little cold. Some models hinted at possible snow across Oklahoma late Monday and Tuesday of the following week. The signal is currently weak however. There may be a better snow signal with upper level support around the 18th. Regardless, I'll keep an eye on things for the week of the 14th.
Regarding the OKC temperature trend, get those winter clothes ready to go! -AT