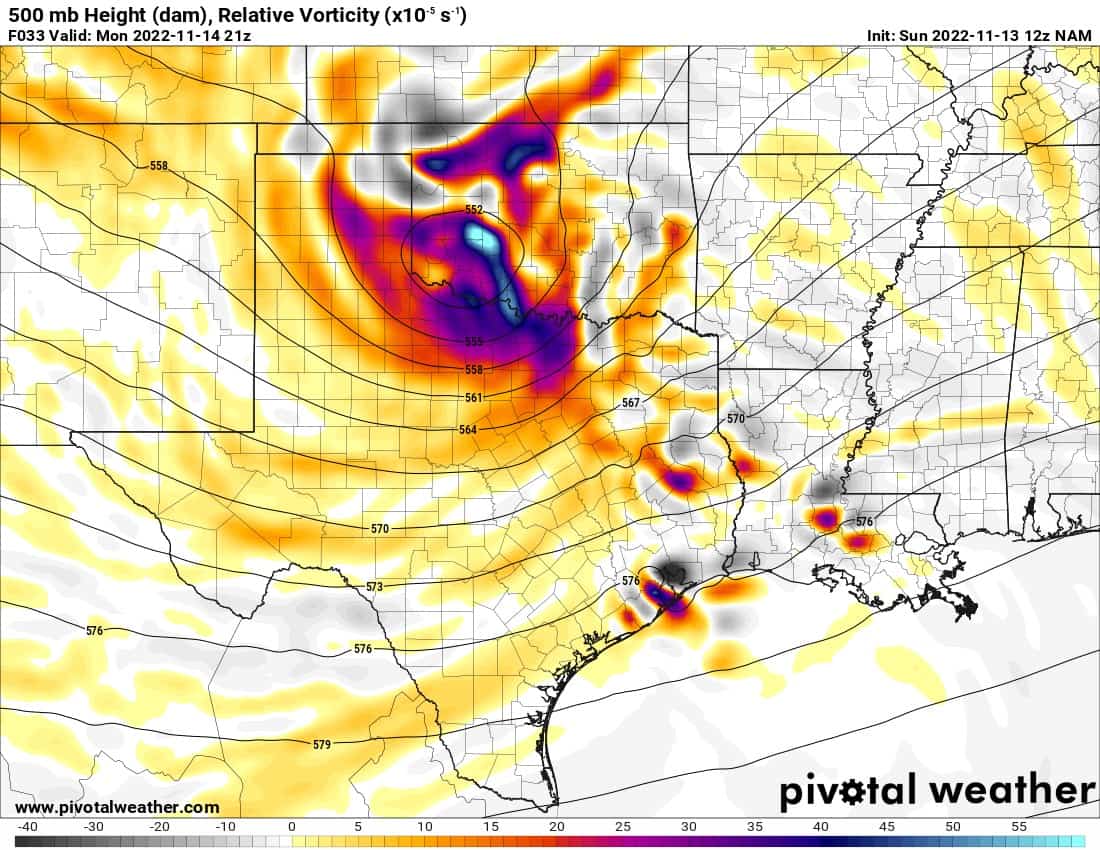 This will be a quick blog as I'm currently on the road with limited cell service. The bottom line is an upper storm system is moving through the state Monday with a mix of rain and snow. Models still disagree on the column temperature profile which likely means a little more rain than snow in many areas. In addition surface temperatures will struggle to get down to freezing as well, so expect big wet flakes but also melting snow.
The upper storm track is moving directly overhead so that's good news if you want snow. The center of the 500mb low goes through C OK.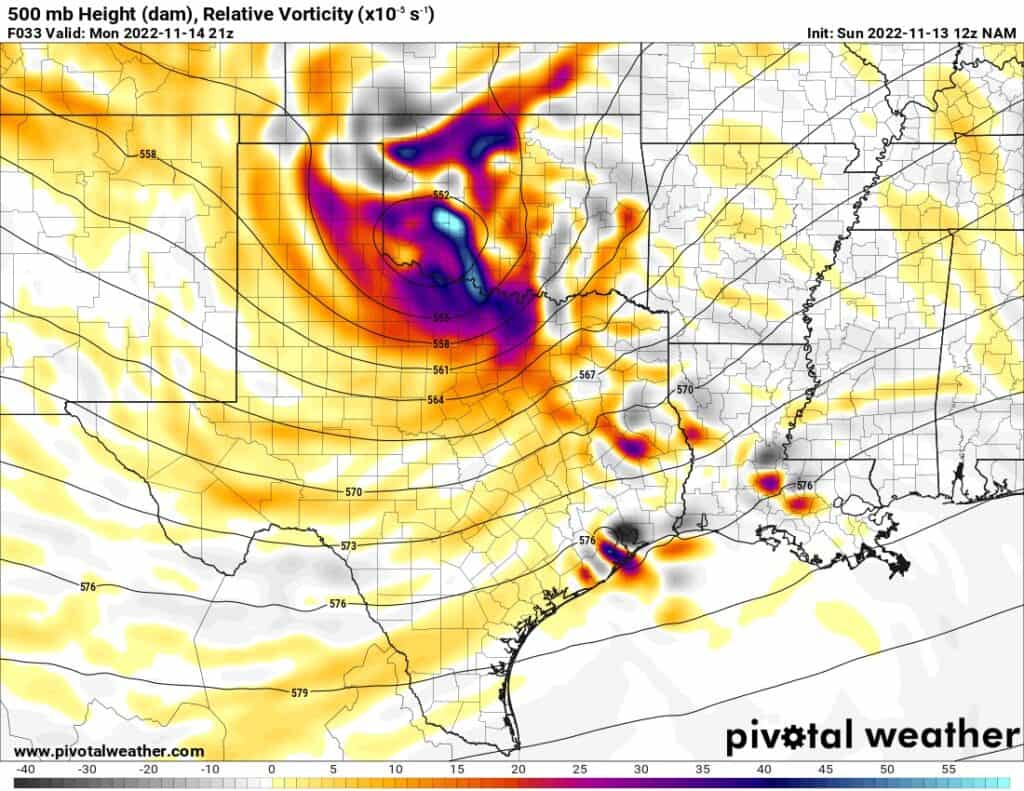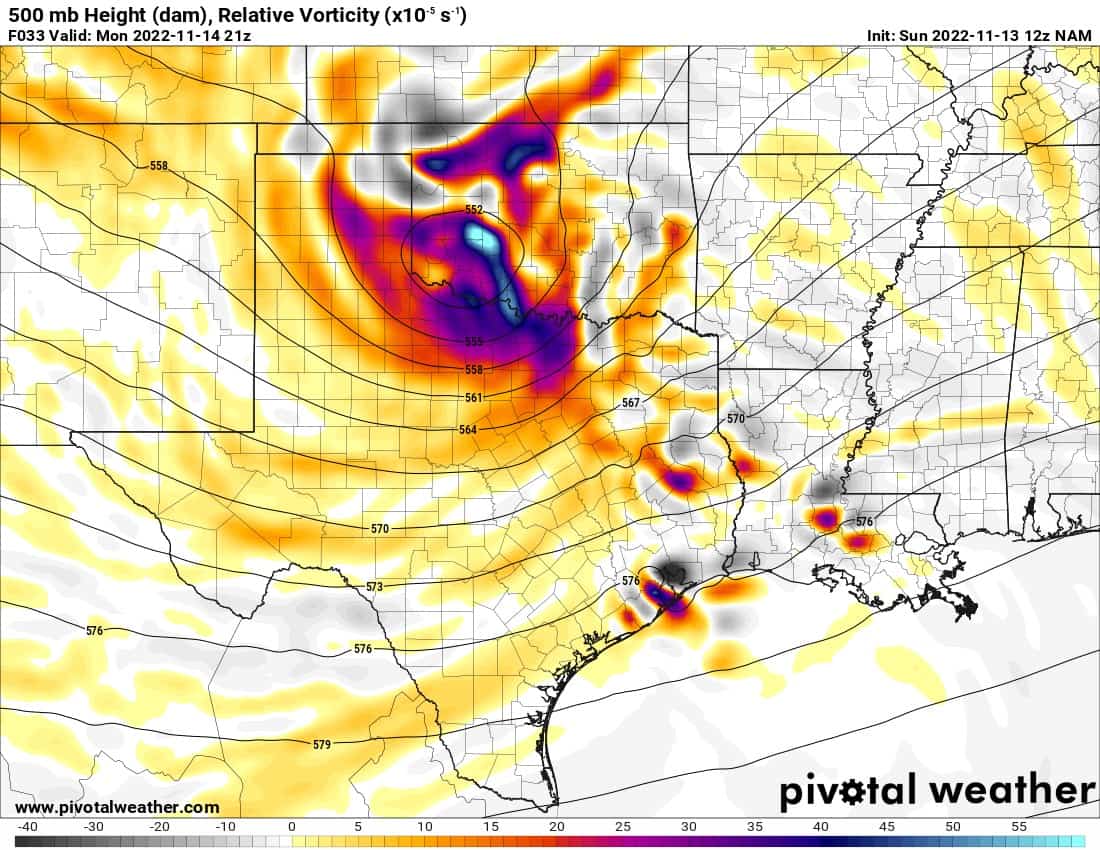 The timing of the event will be early Monday morning out west shifting eastward as the day goes on. Transition from rain to snow will occur across the OKC metro around at lunchtime. Tap the animation to show how it unfolds, blue snow, green rain. It all ends by midnight.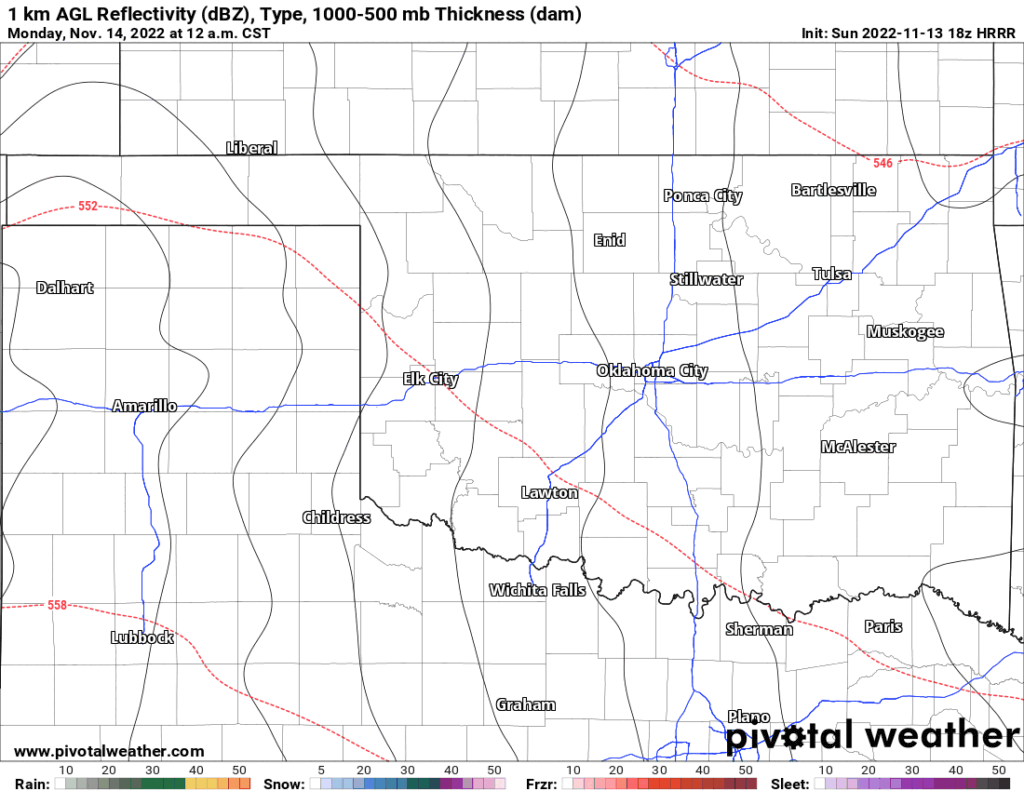 The ensemble model of the Euro is still good for 2″ of snow here in OKC that would fall. It also hints at another dusting Friday/Saturday of this week.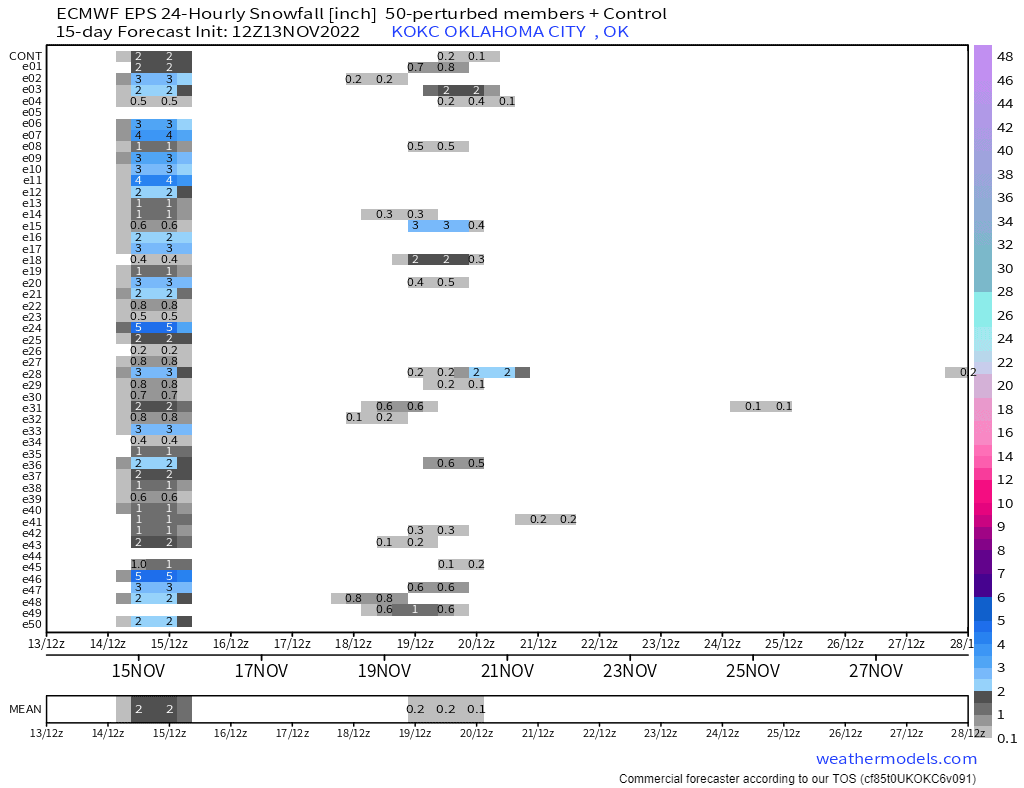 However, just because it says 2″ of snow in OKC doesn't mean that's how much we'll measure. There will be quite a bit of melting with this system. Odds are the final tally's will look something like below. Pockets of 3″ peppered across W OK with a couple of hot spots SE and SE of the OKC metro region.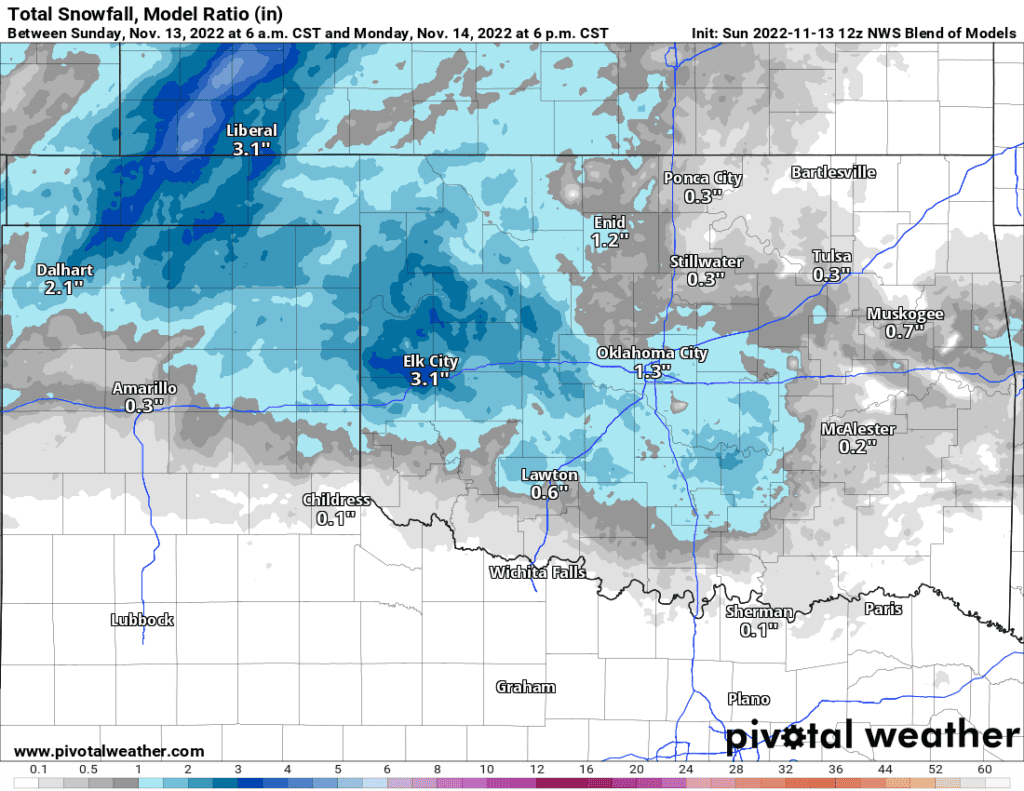 I'll take a look at new data this evening and update things via social media. BTW here is the OKC temperature trend. -AT