This week's highlight will be a gradual cooldown thanks to a few cold fronts moving through. This also includes much needed rainfall.
The first upper disturbance will bring welcomed drought relief Wednesday and Thursday. After that system moves away, another weak system moves through Saturday with scattered activity. The animation below shows both systems to give you an idea on timing and coverage. Tap to play.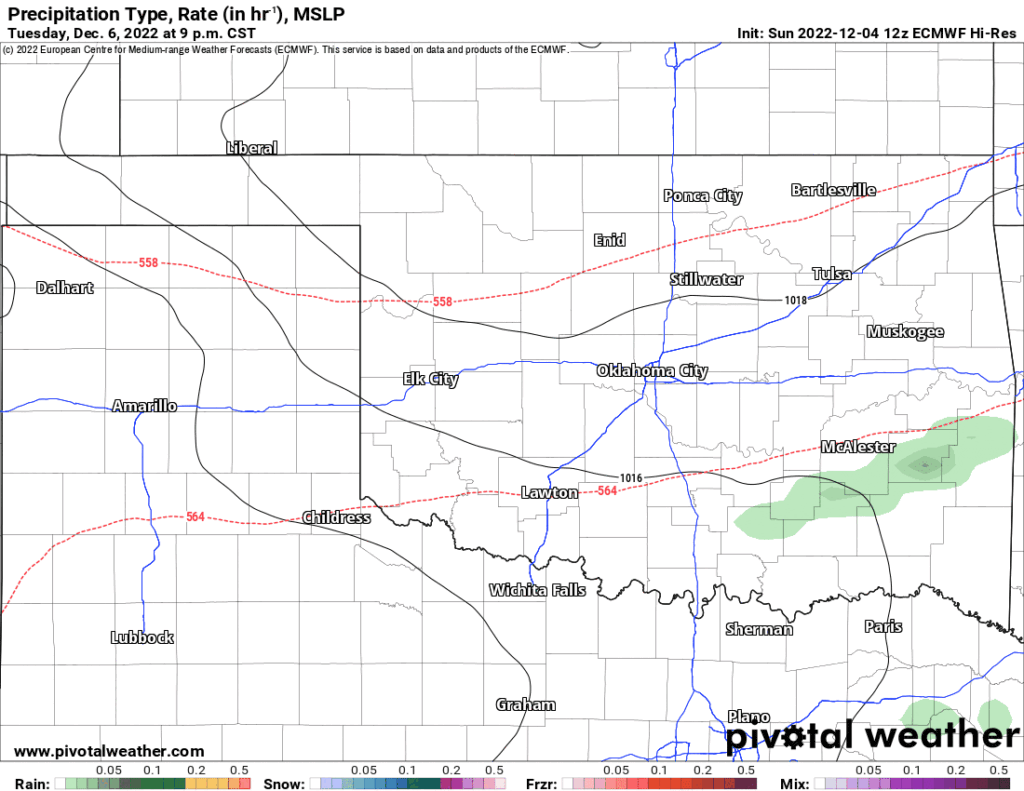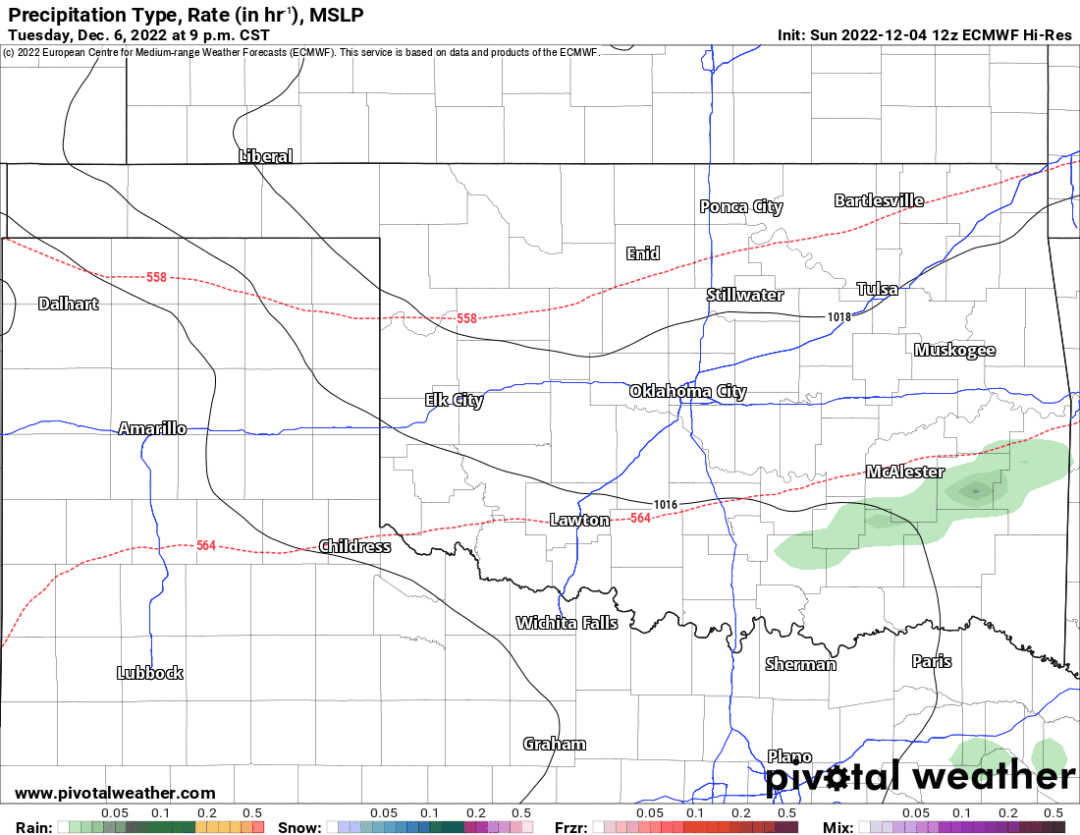 The rainfall should be decent. The model blend keeps the significant amounts along the I-44 corridor and points east.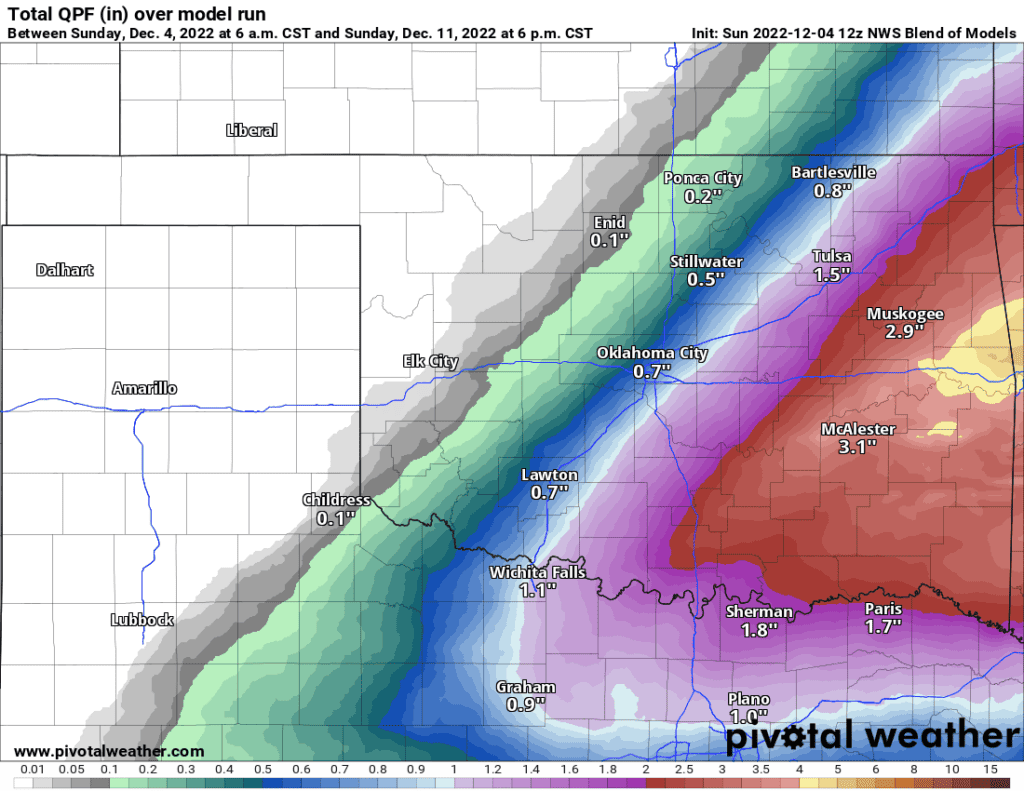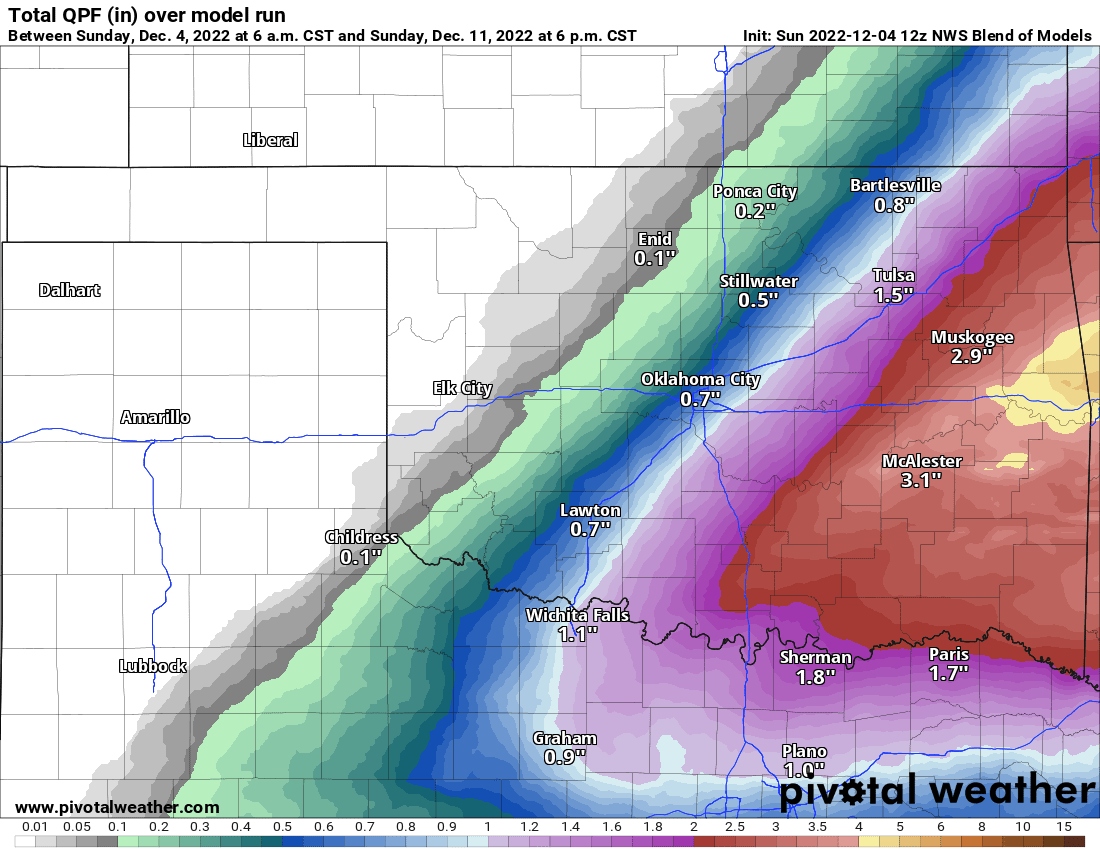 Regarding temperatures, just a slow decline over the next 10 days. If you want to look into the long-range crystal ball, some much colder conditions invade the entire country by the middle of the month. I've shown how that trend ends around the 20th according to the American model. I'll keep an eye on this development leading into Christmas week.