Before we get to the headline, a quick recap on the 5 day stretch of rain ended up with some decent results for several across the state. Out east some picked up 3 inches. We still need more and we'll get that Monday night into Tuesday morning. The map shows an additional 1-2″ is possible as heavy thunderstorms roll through.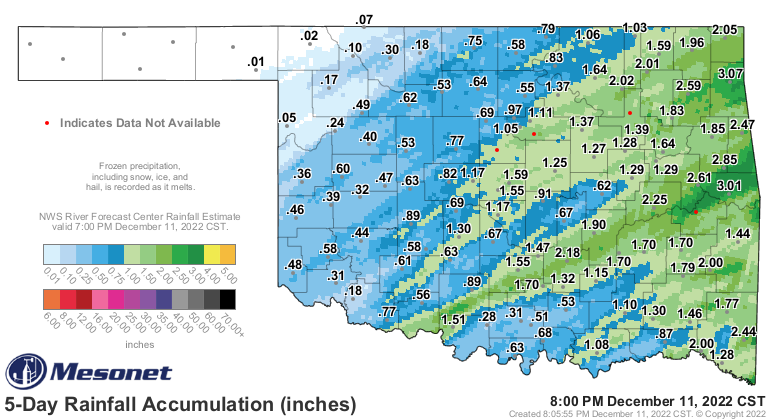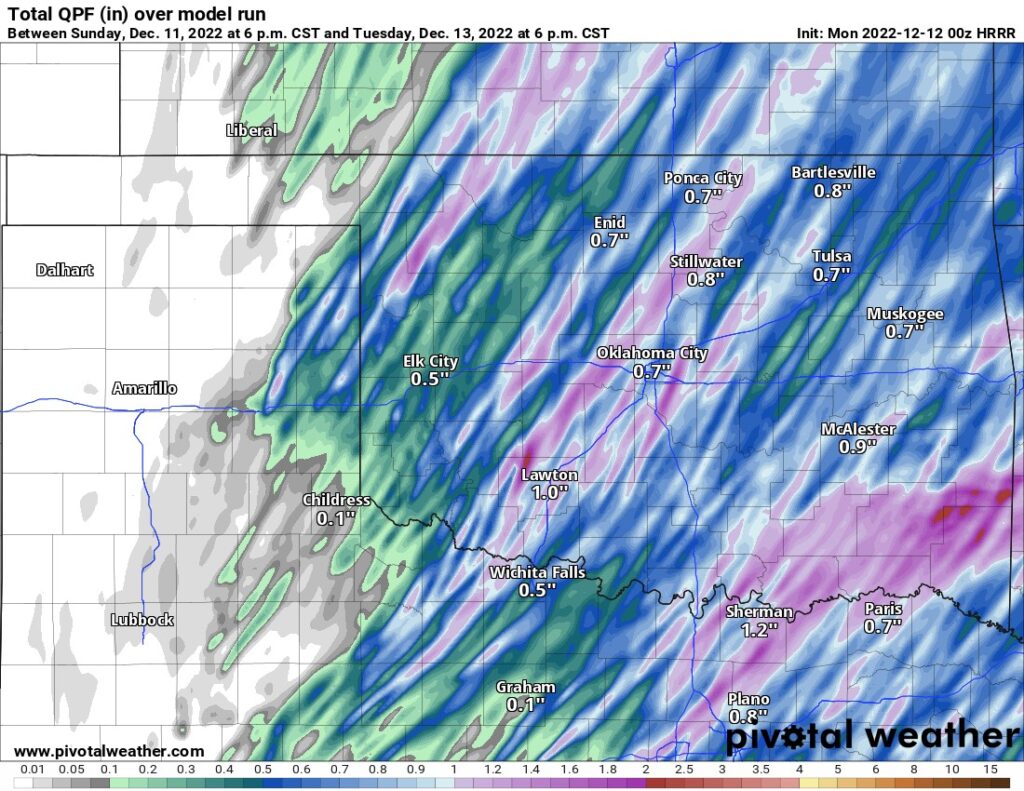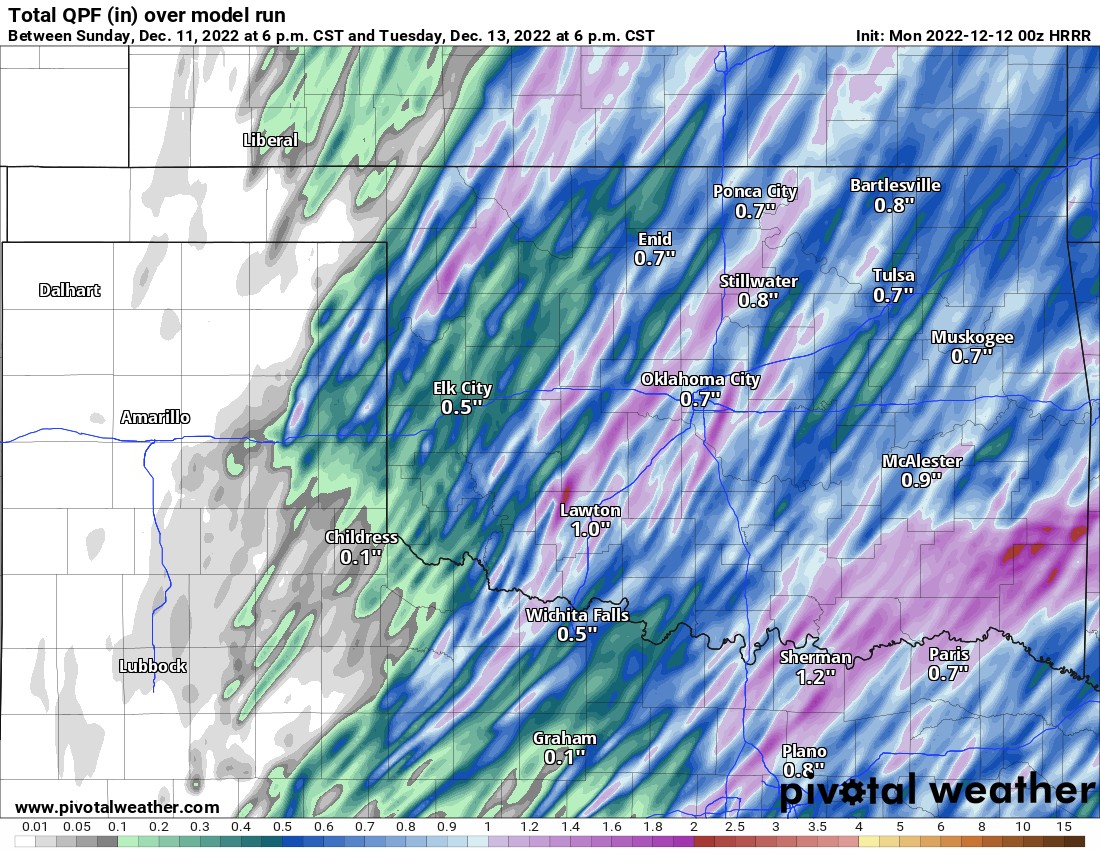 Speaking of heavy thunderstorms, these will develop Monday evening across the TX panhandle and travel eastward overnight. They should exit the state by noon Tuesday. The threat will include some wind and hail and yes we may even get a tornado or two as shear is rather impressive for this event. Thankfully there isn't any widespread surface instability so that will keep any activity on the low intensity side. There's a better setup for tornadoes across Arkansas, Louisiana, and E TX on Tuesday afternoon.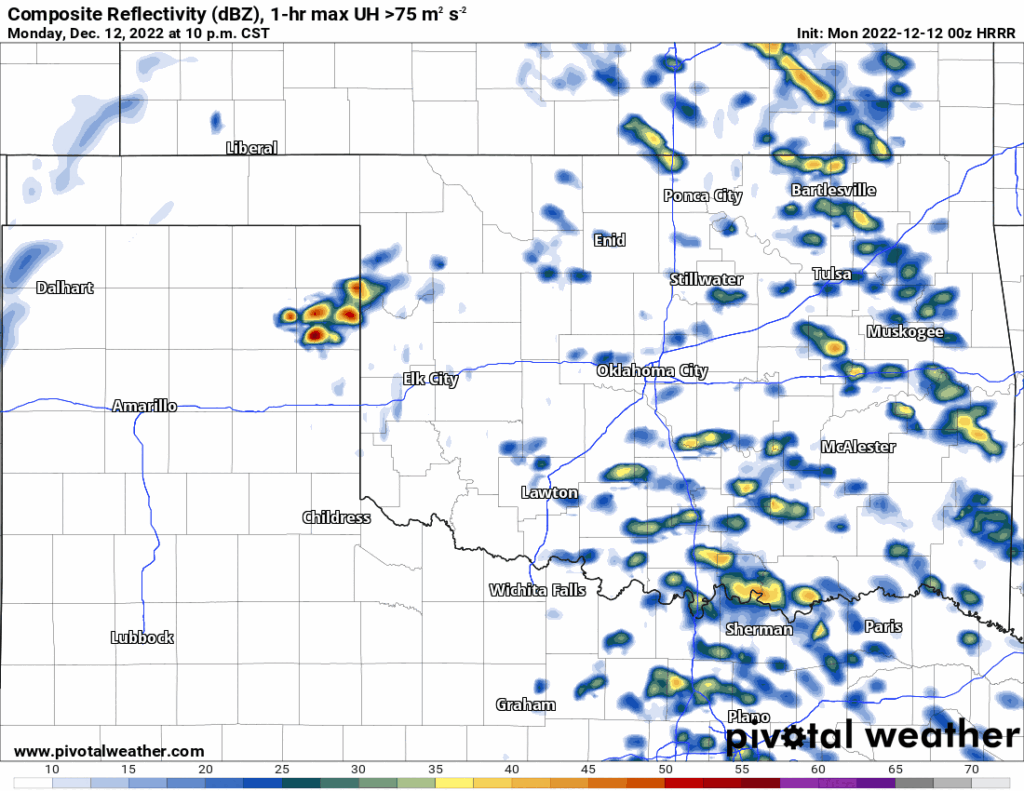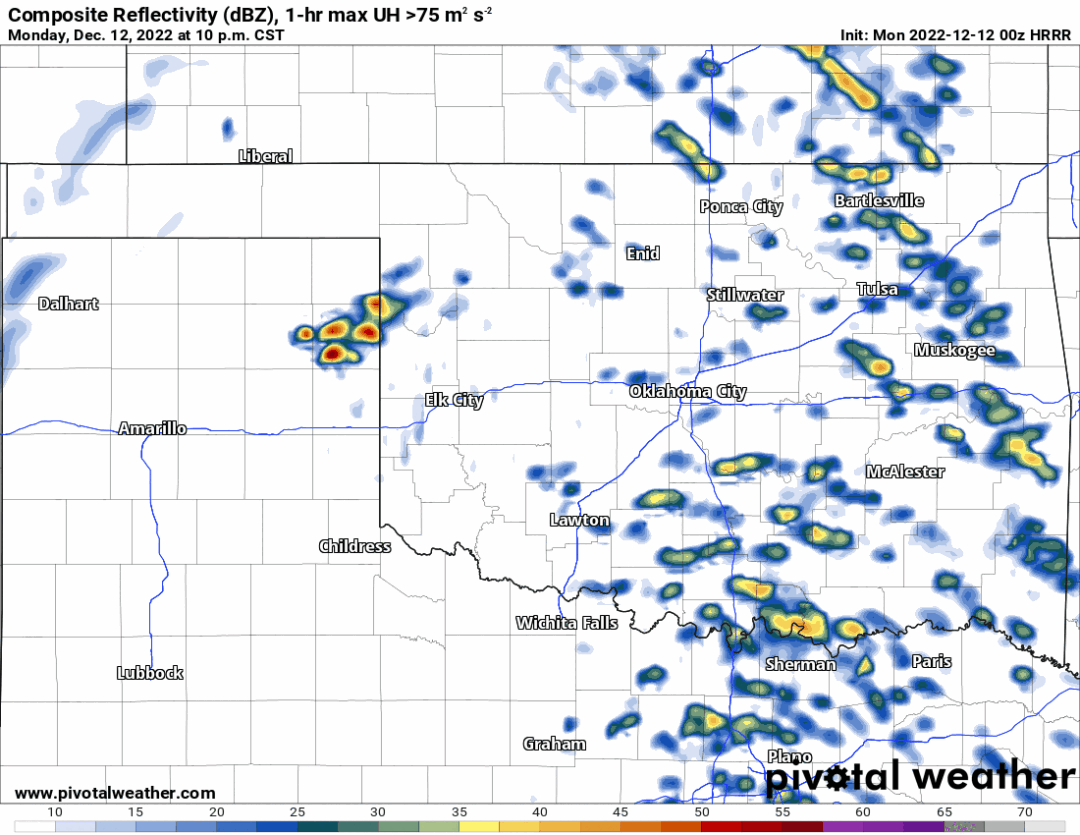 All eyes then turn to the big chill headed our way. The Jetstream pattern is changing which will allow some brutally cold air across the pole come south with a cold pattern locked in at least until the end of the year. Watch the animation show the cold air coming through Canada and encasing much of the United States. This is an ensemble blend, so actual air temperatures will vary and there will be wild swings in the day to day data. So exact numbers won't be known this far out, but the general idea is there…frigid!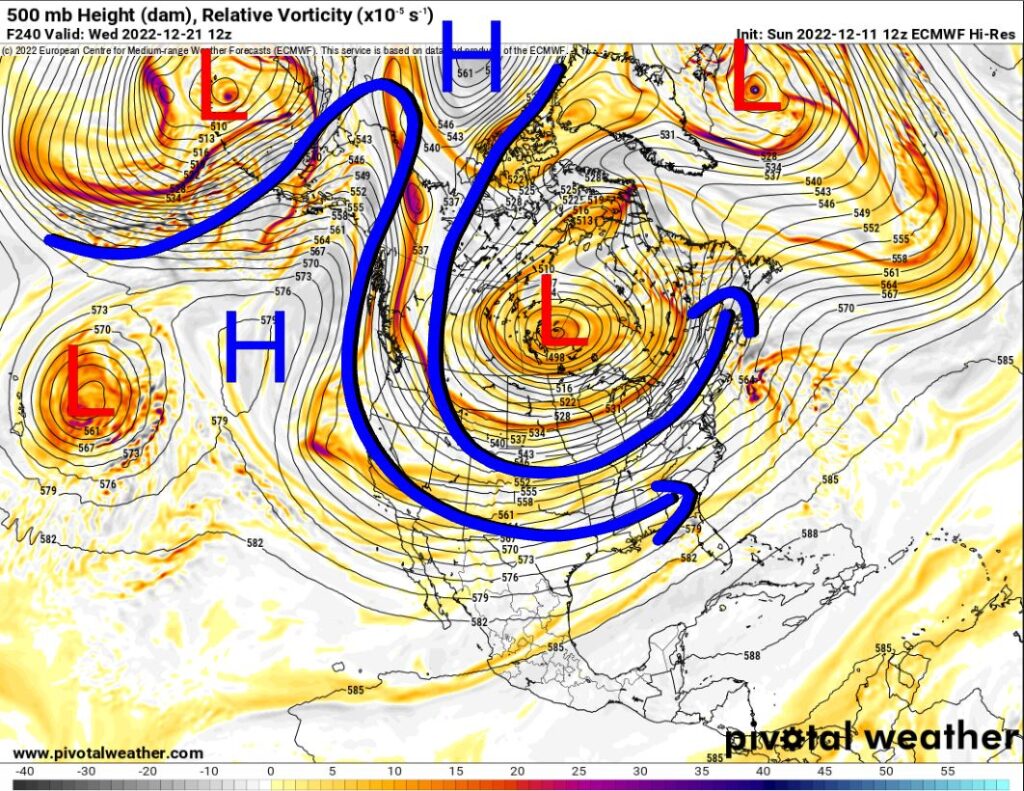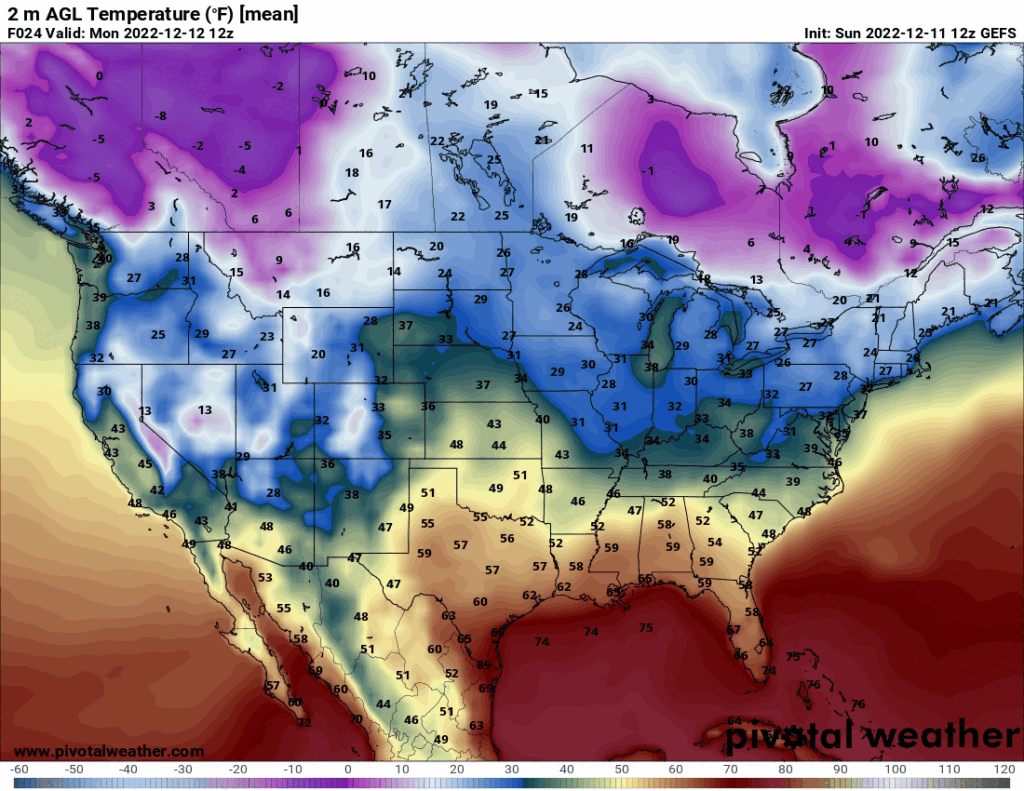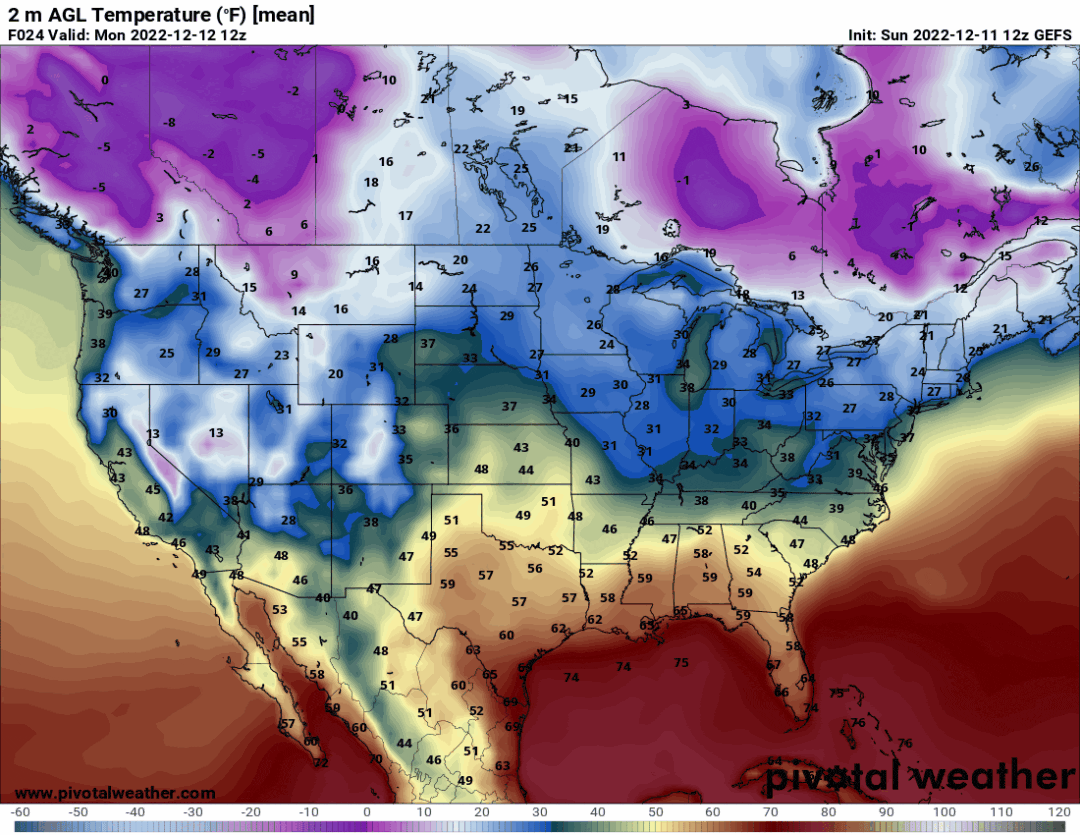 With the wild swings there is some potential for a pretty cold Christmas across Oklahoma. Here's just the temperature anomalies of one model for Christmas Day. This one indicates readings will be 26 degrees below normal. The Northern Plains and Rockies really getting the brunt of the change. That same model threw out some cold numbers for Oklahoma City. Could we spend the day in the 20s? It's possible!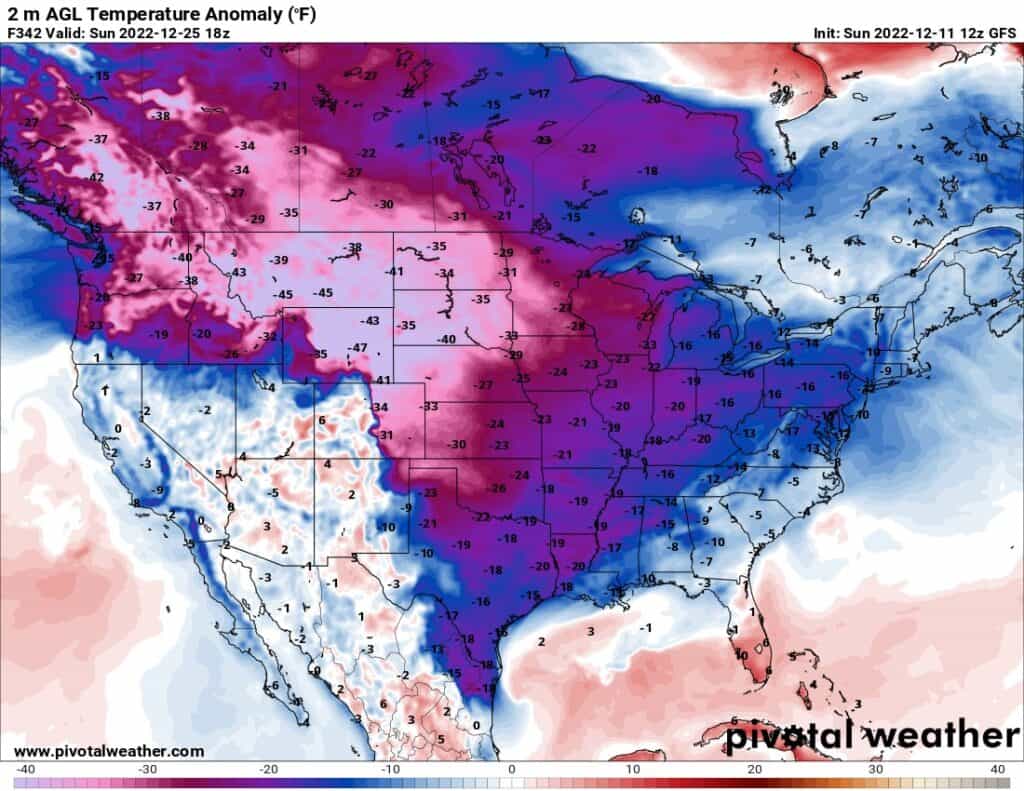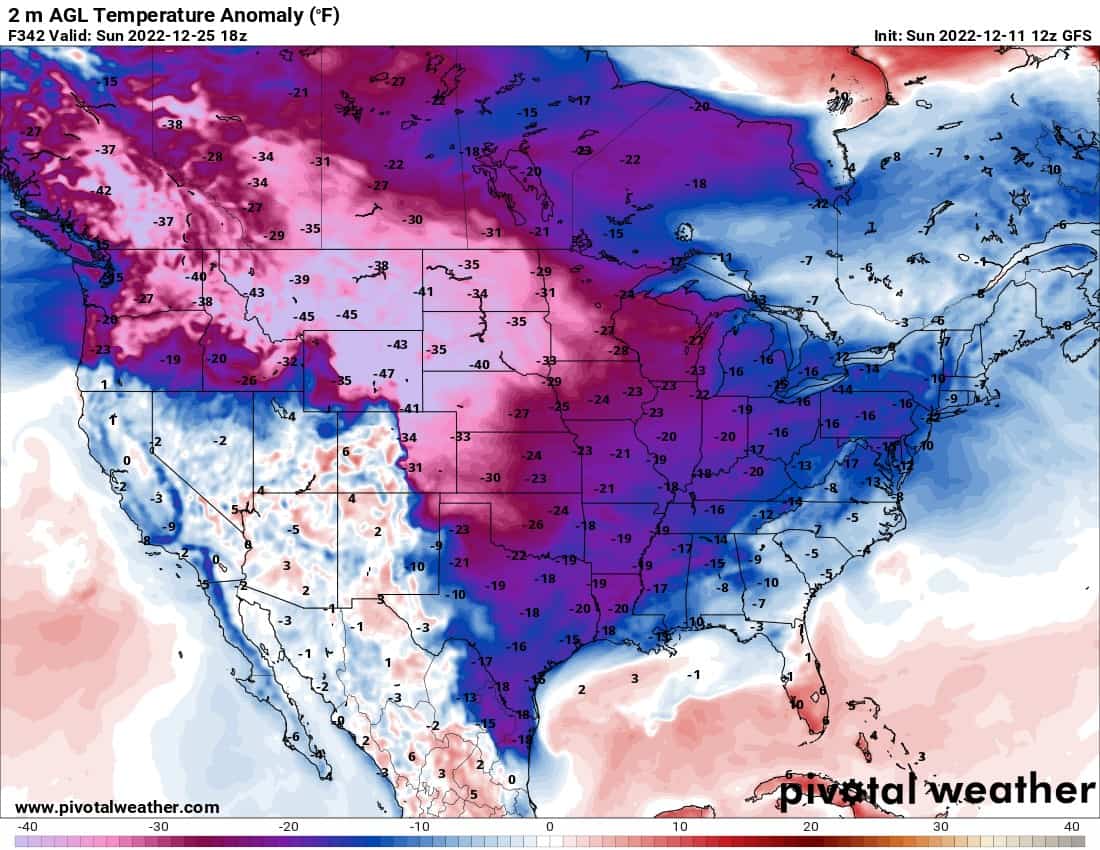 Now the cold air is all fine and dandy, but what about that white stuff? Well, you first have to get the cold pattern, which we do. Then we have to watch for any storm system to zip across in the flow aloft. Now according to the map I posted above, the zonal flow has some weak perturbations in it, but nothing huge at this time. The good news is there are some winter storm signals floating around in the data for the last 2 weeks of December. The 20th-21st seems to be a period to keep an eye one. Here are two models below indicating some potential monkey business.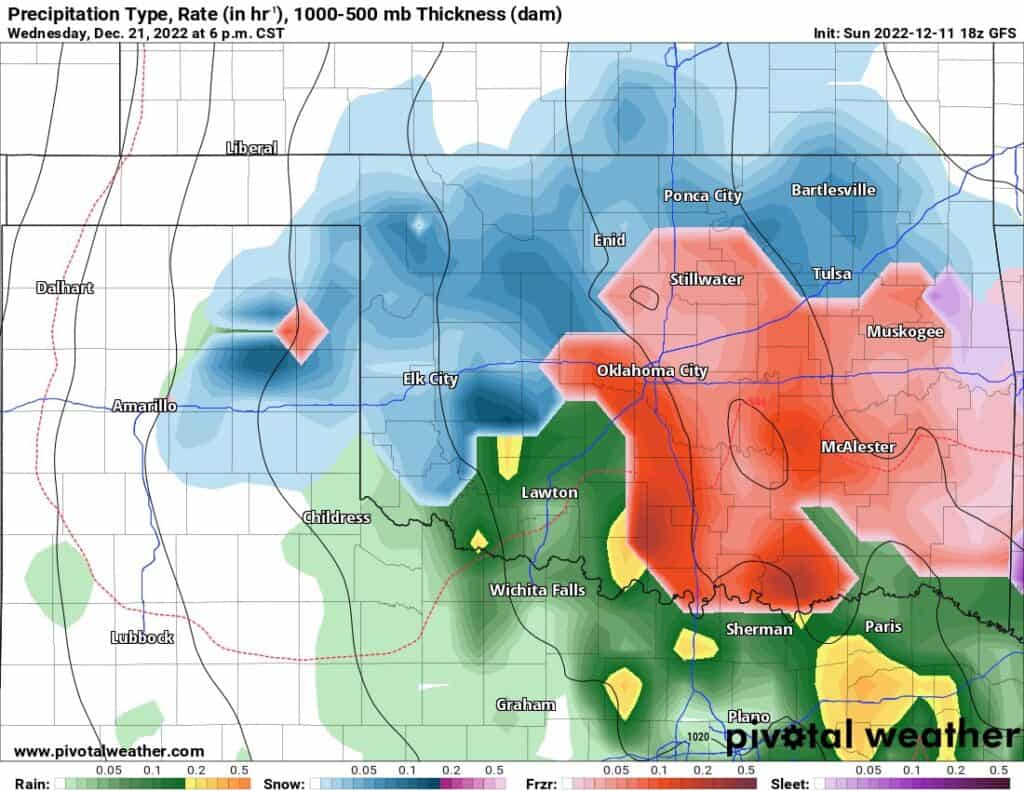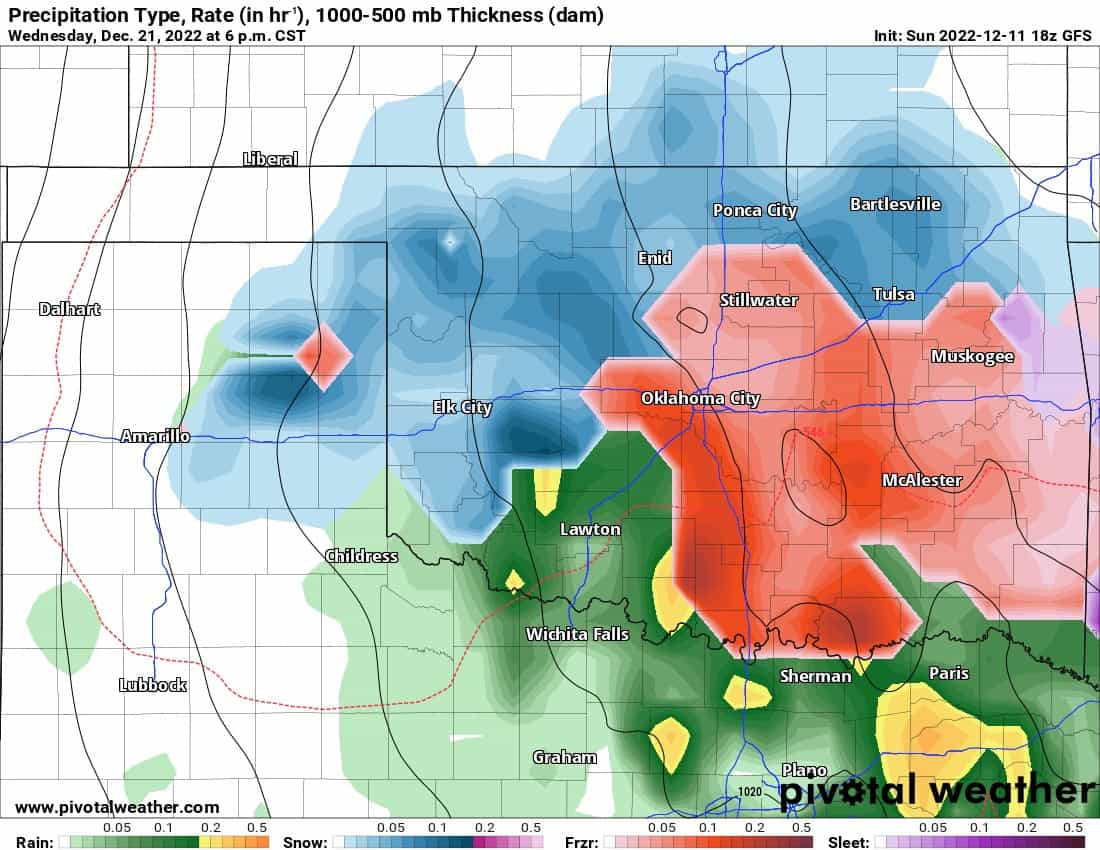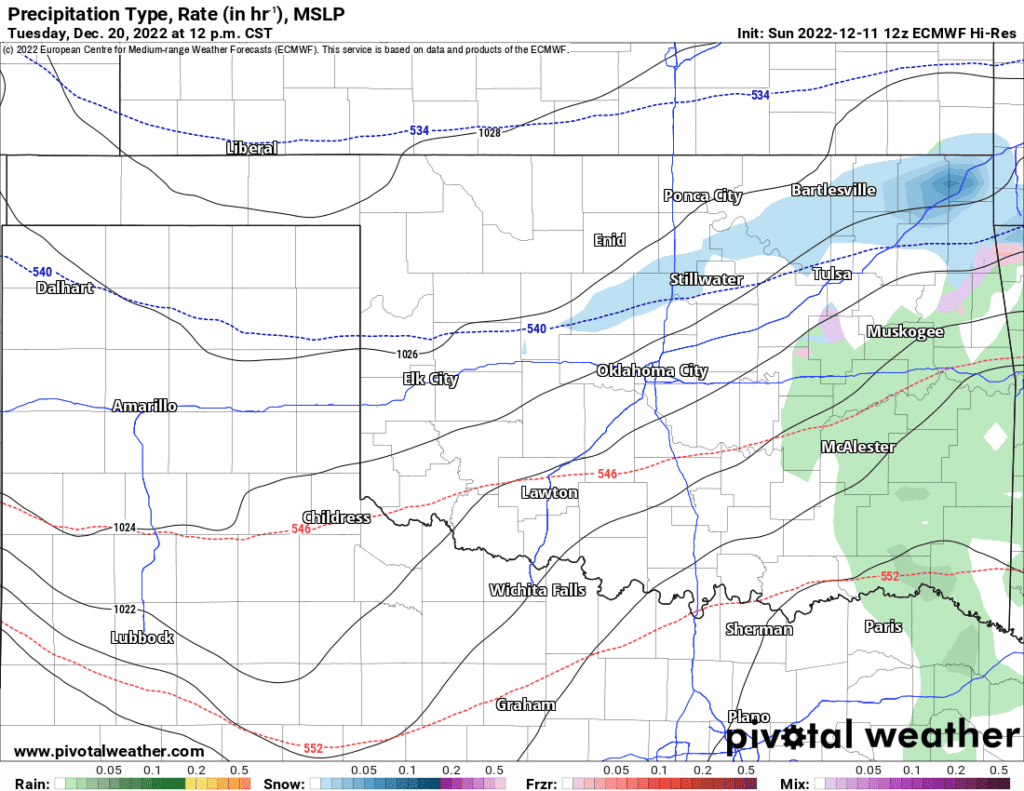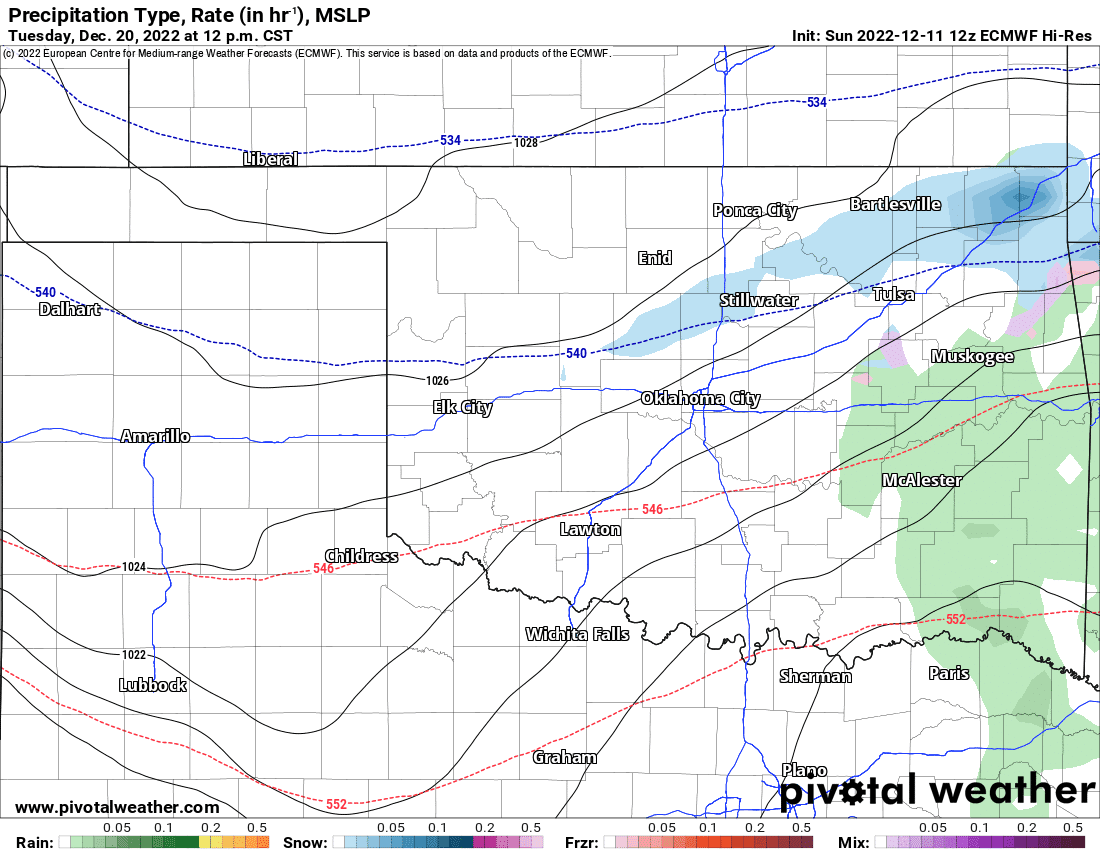 Regardless of how the winter precipitation plays out down the road, what we do know is that it's going to get cold and stay that way for awhile. Here is the temperature trend for OKC. Your town my vary and I encourage you to use my free weather app, ATsWeatherToGo, to get your specific forecast and winter weather radar coverage. It's available on Apple and Google app stores.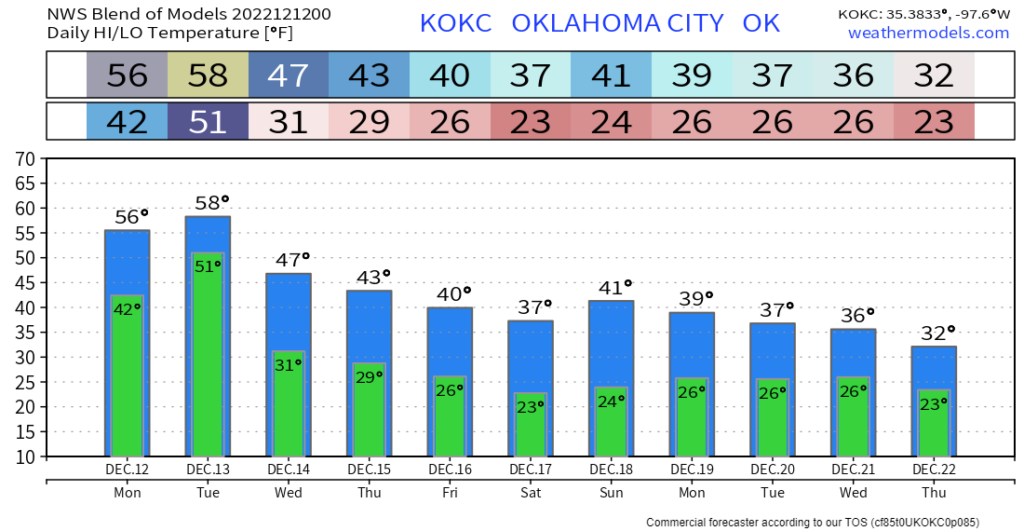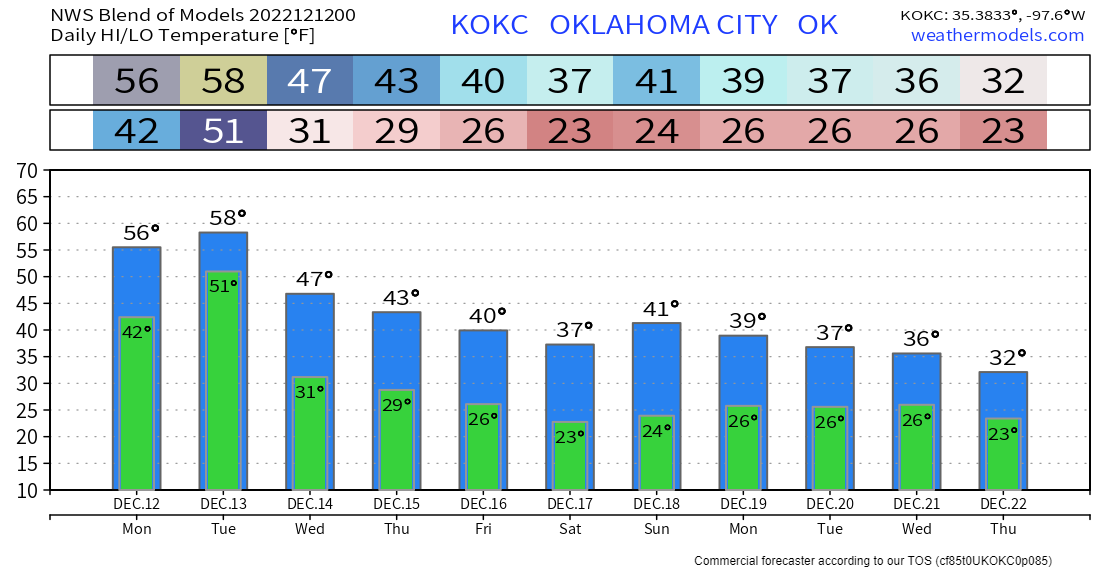 I'll be watching things closely! Stay tuned for updates! -AT