The weather will be mostly quiet this week. A quick glancing blow of arctic air that arrived Monday will moderate on Tuesday and then warmer termperatures return to round out the year.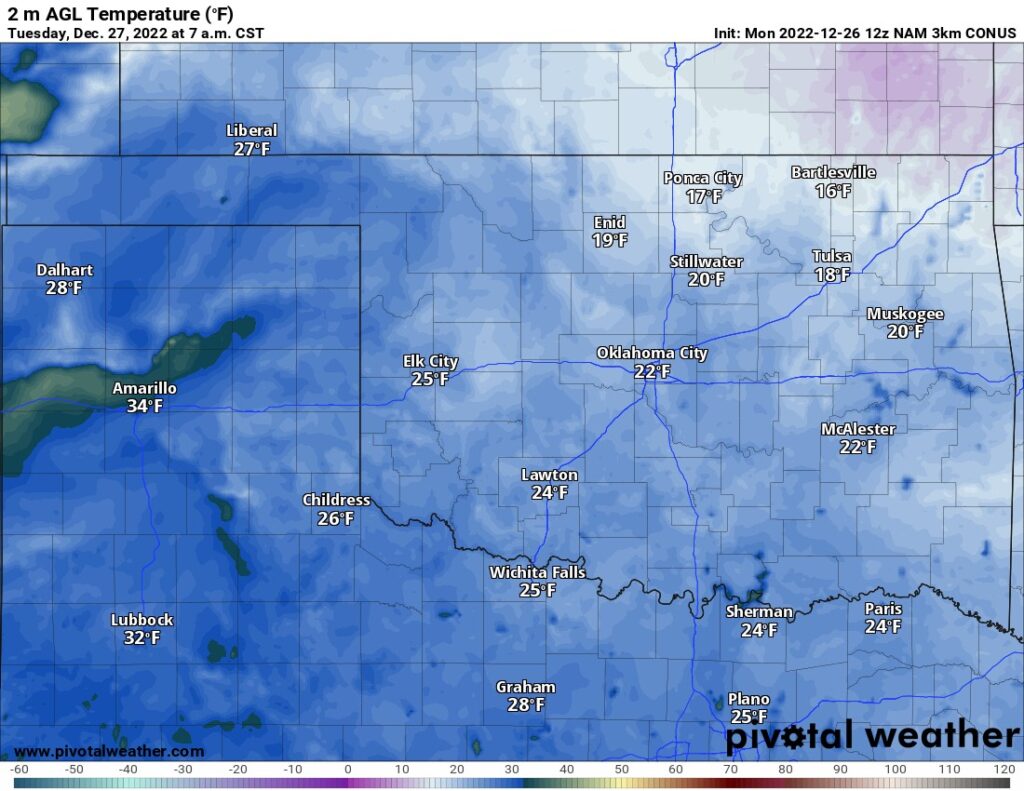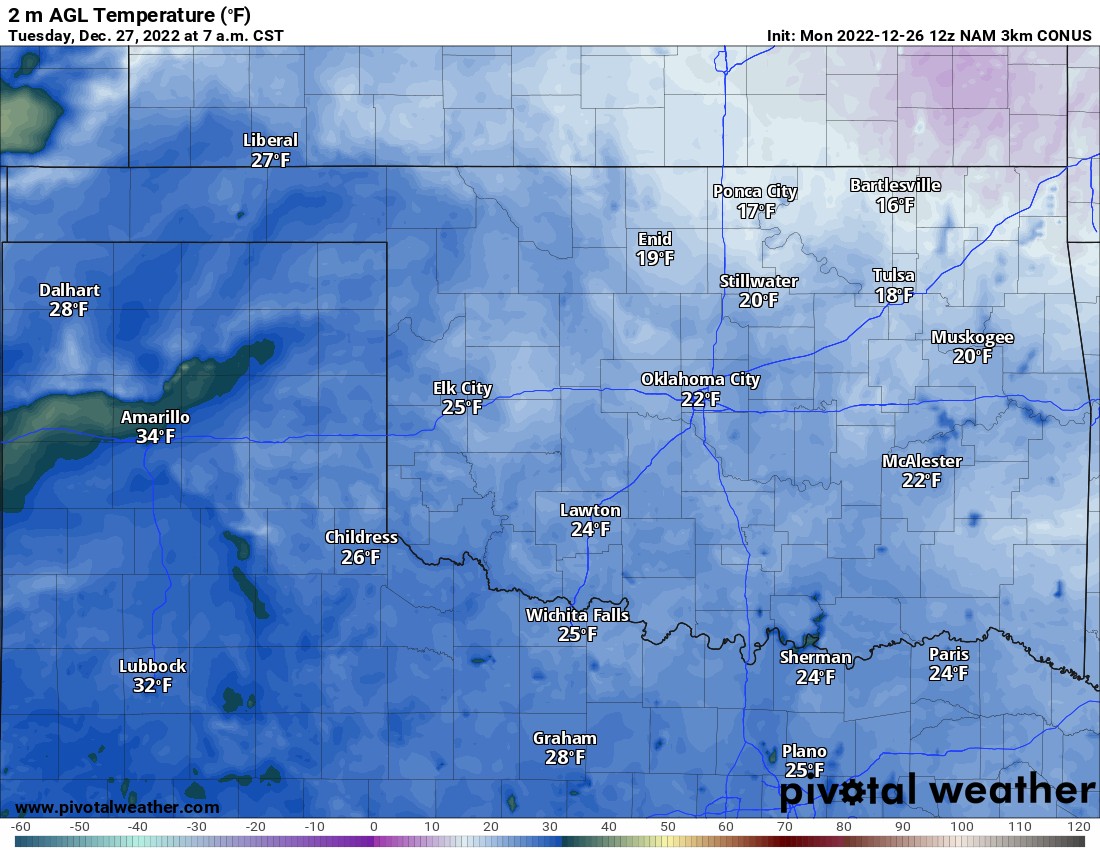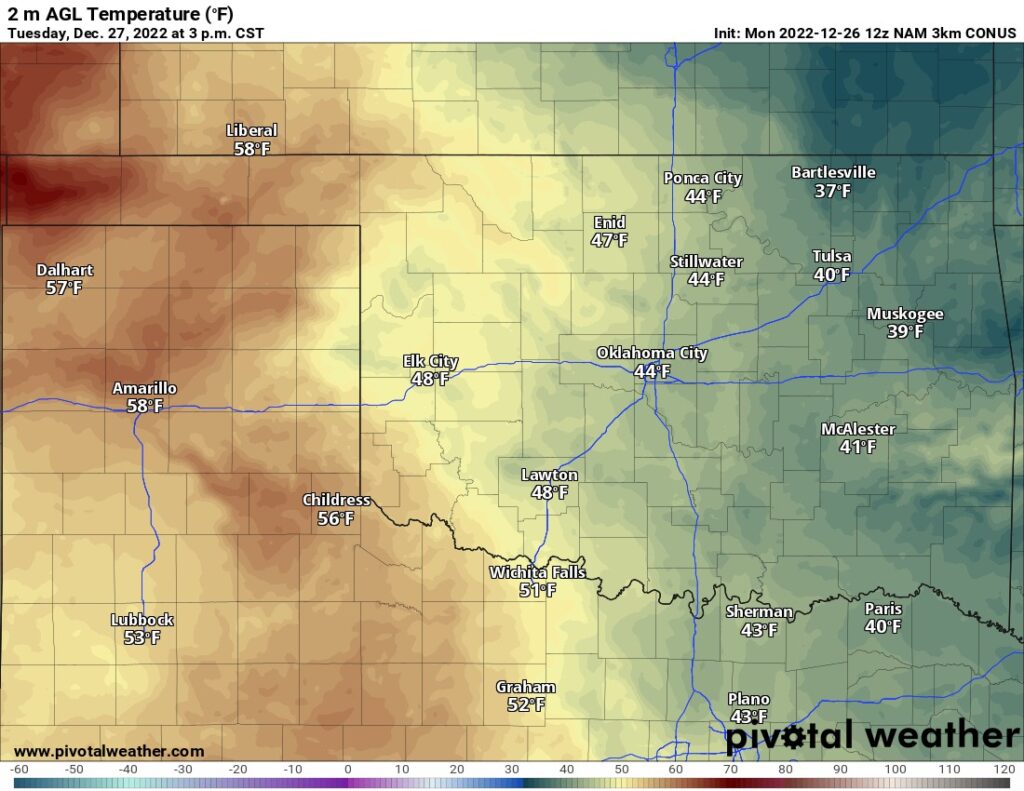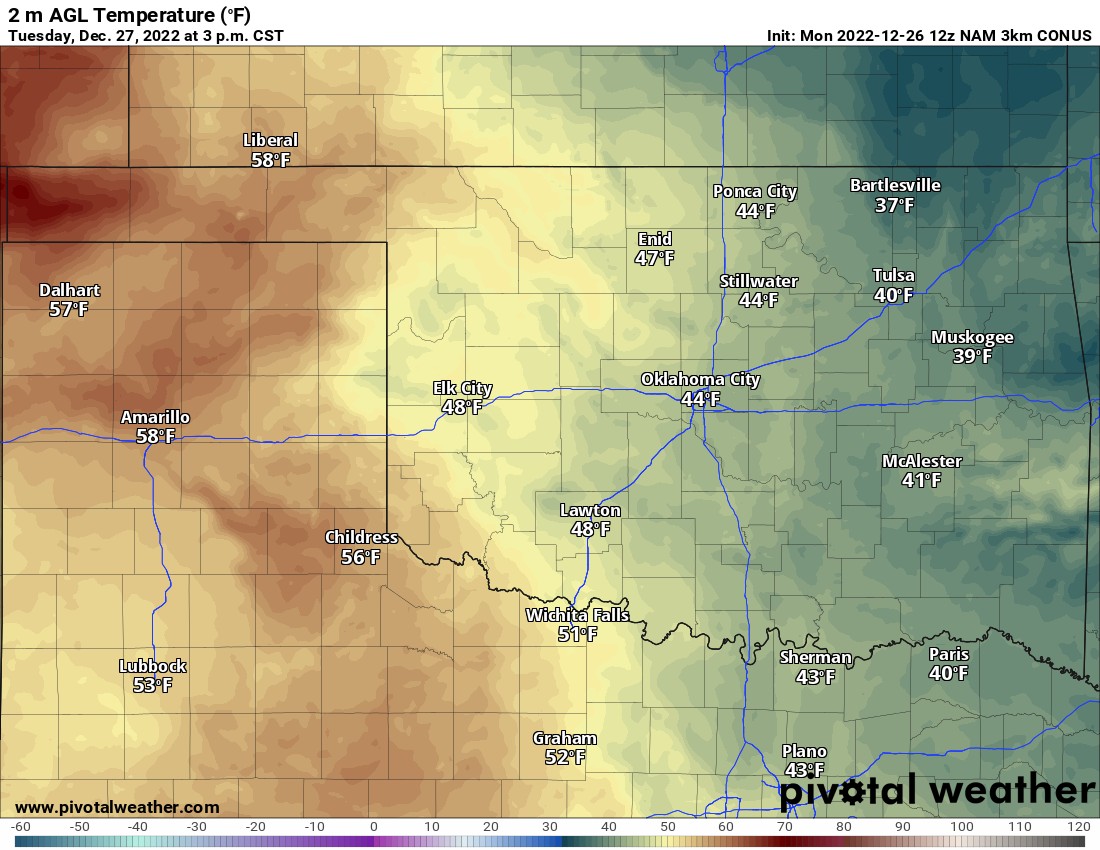 The next opportunity for rain will occur late Thursday into Friday morning with scatterd showers across the far E 1/4th of the state. Most models actually push it out of Oklahoma entirely, but I suspect those last 2 inward counties from the border may get a bit wet. Model blend is shown below.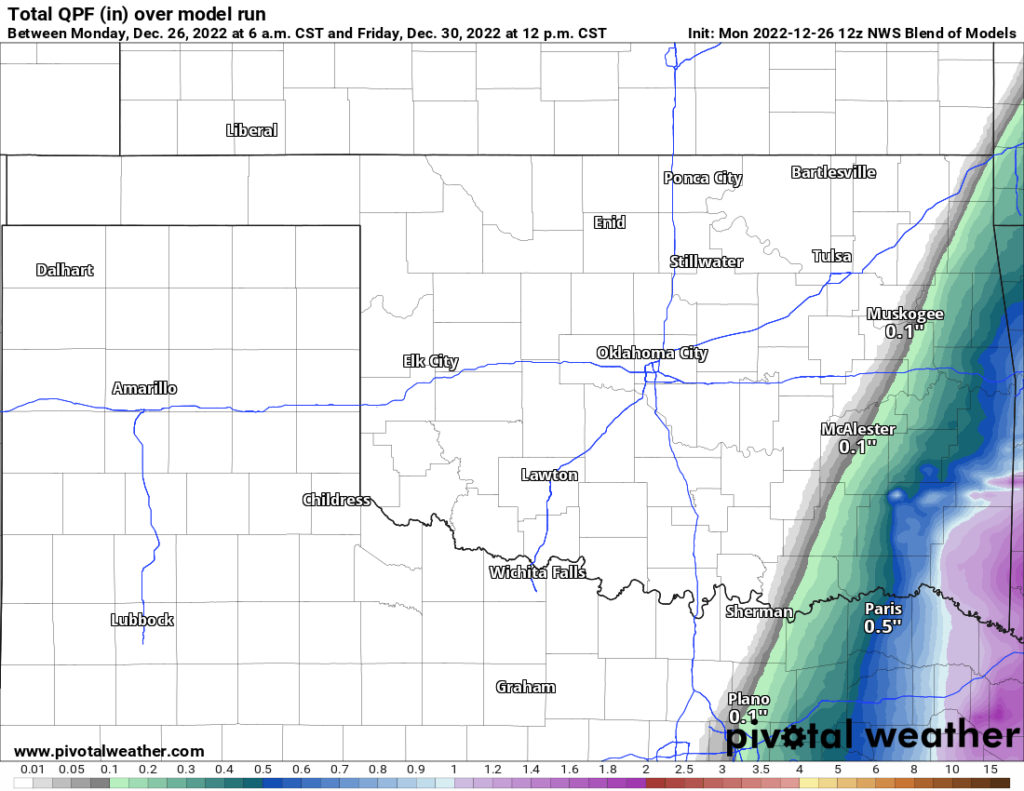 The Jetstream is very active with multiple overhead pockets of energy (bright red/yellow colors) rotating through Oklahoma. This may trigger sprinkles on Saturday afternoon and then a much larger system for Monday/Tuesday of the following week. Tap to play the animation below.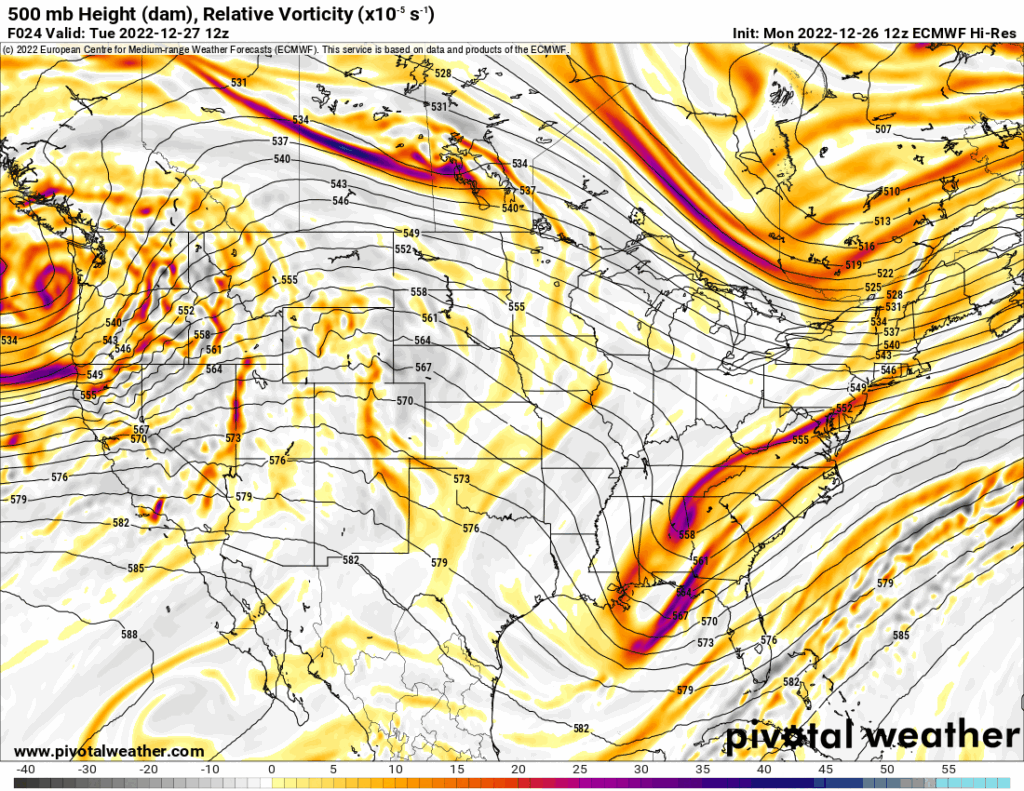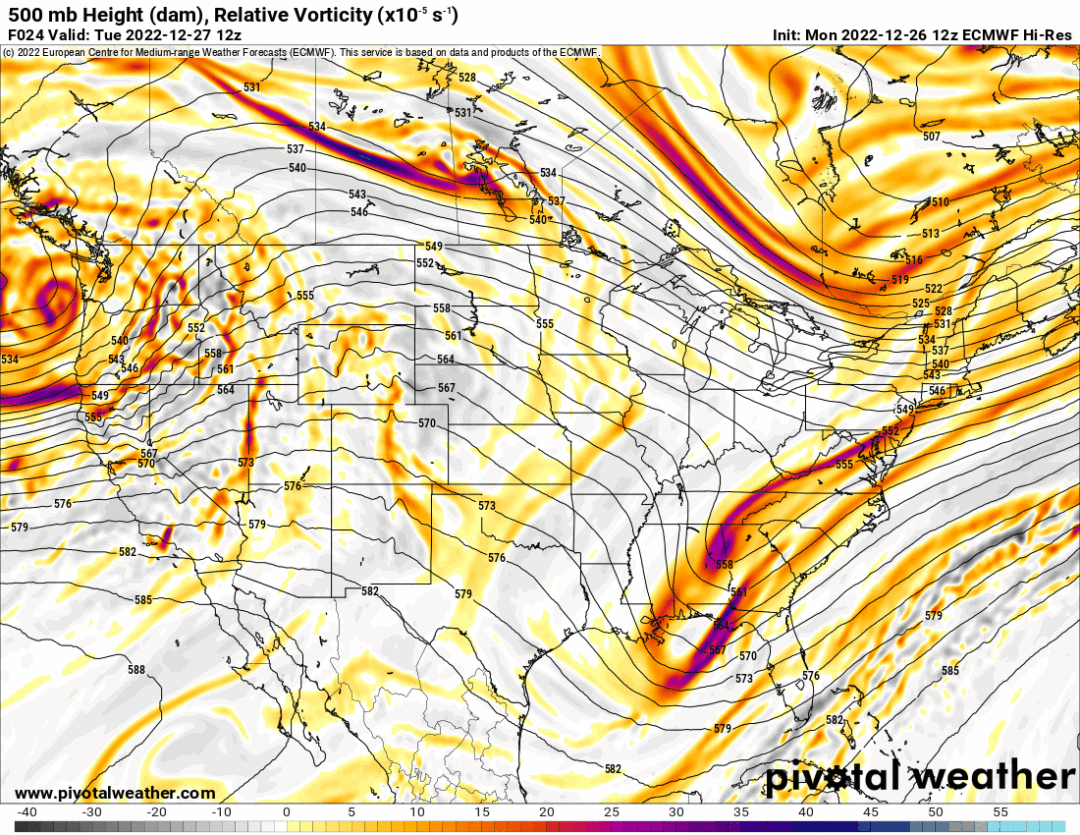 Temperatures will see a moderate warmup Wednesday/Thursday, then holding steady with the chaos above keeping slightly cooler air around Friday through Sunday. As of now, the weather for New Year's Eve celebrations is partly cloudy, light winds, and temperatures in the lower 40s.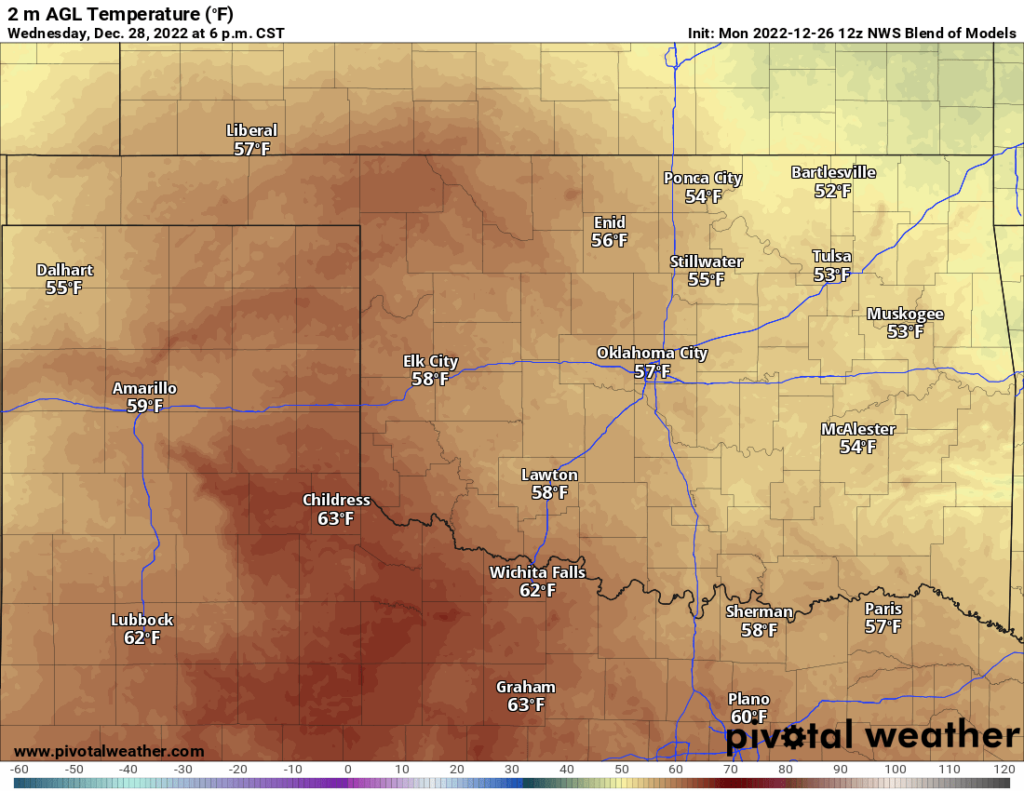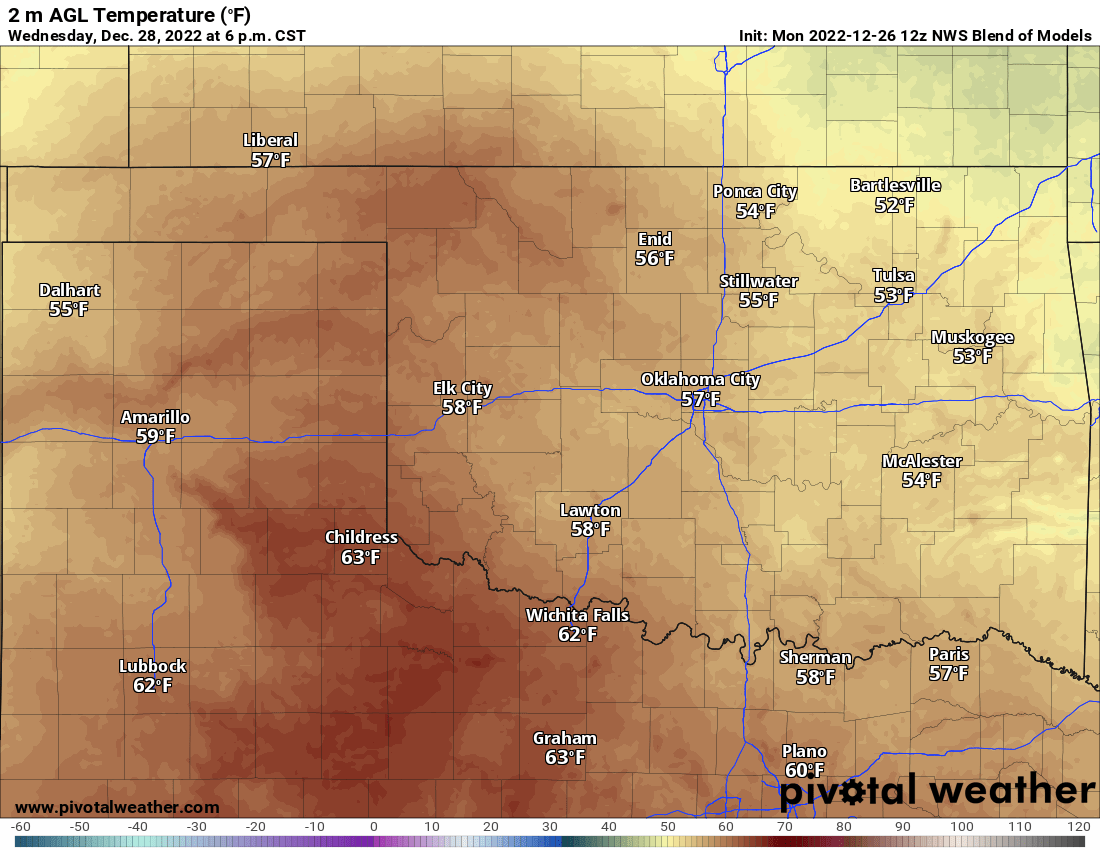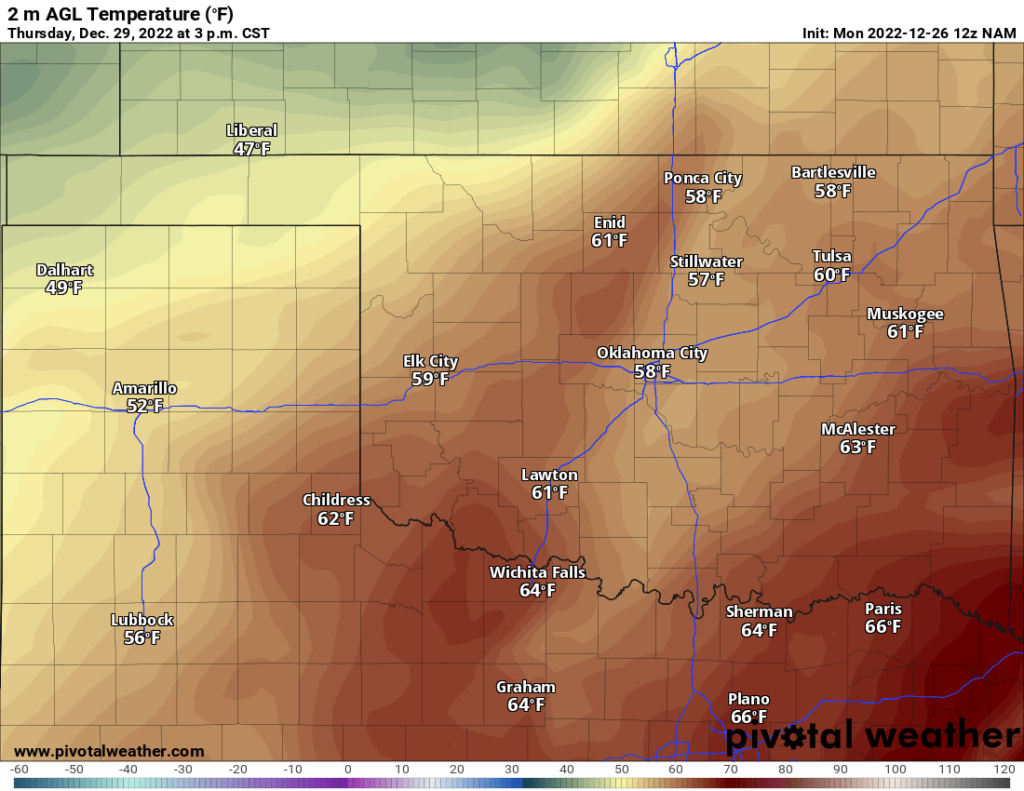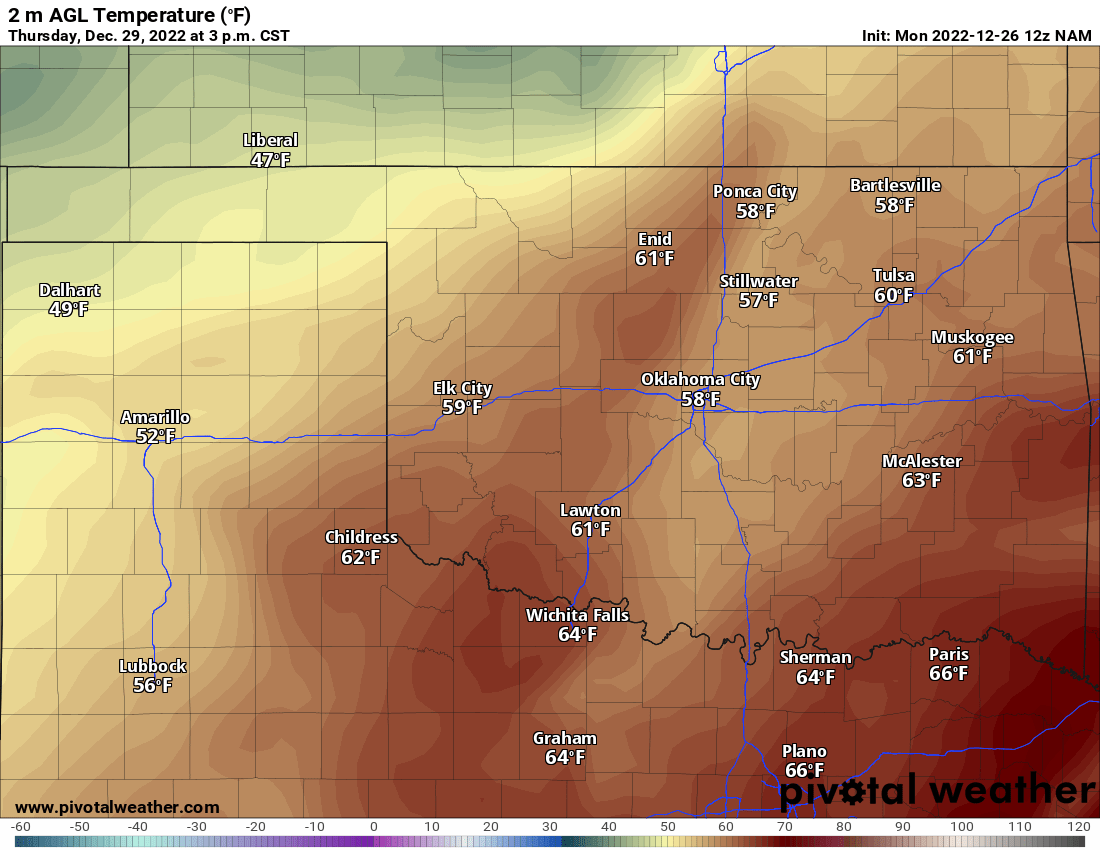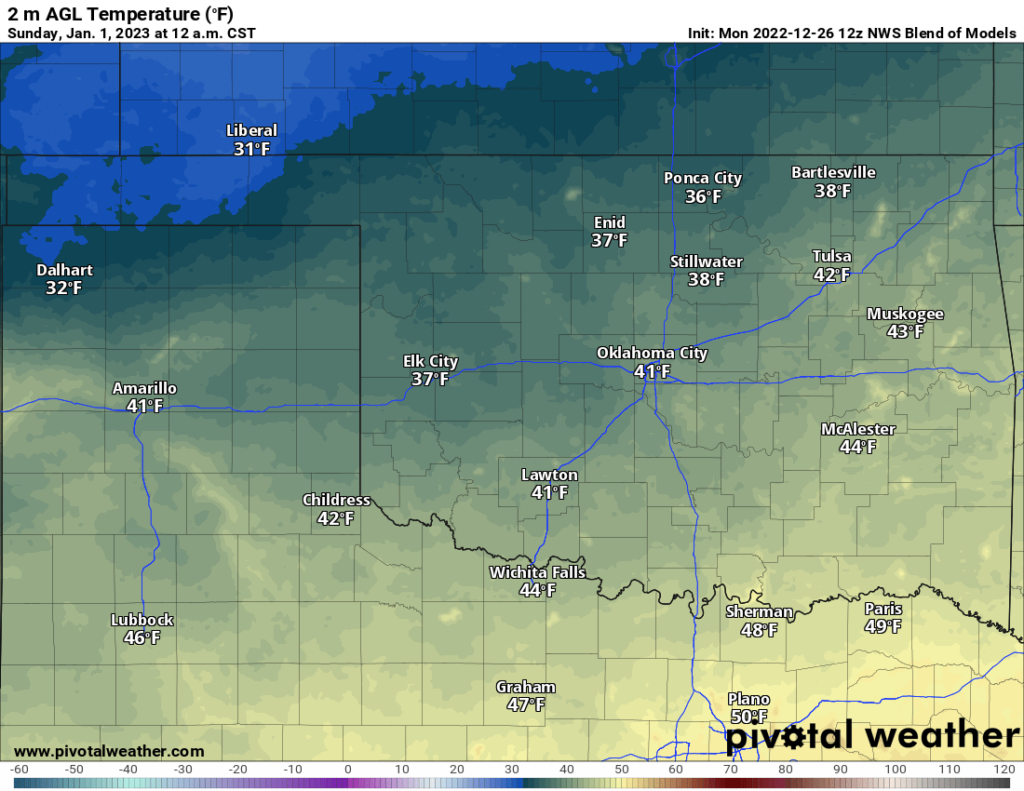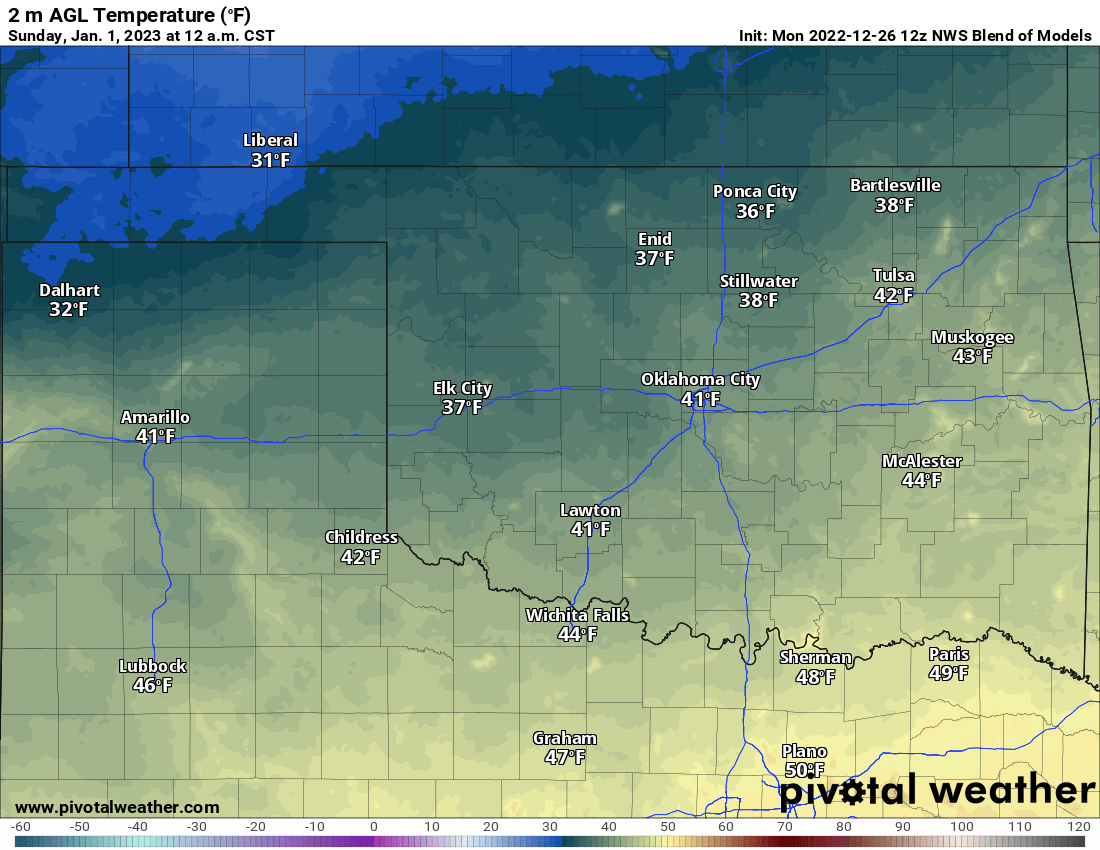 Here is the temperature trend for OKC.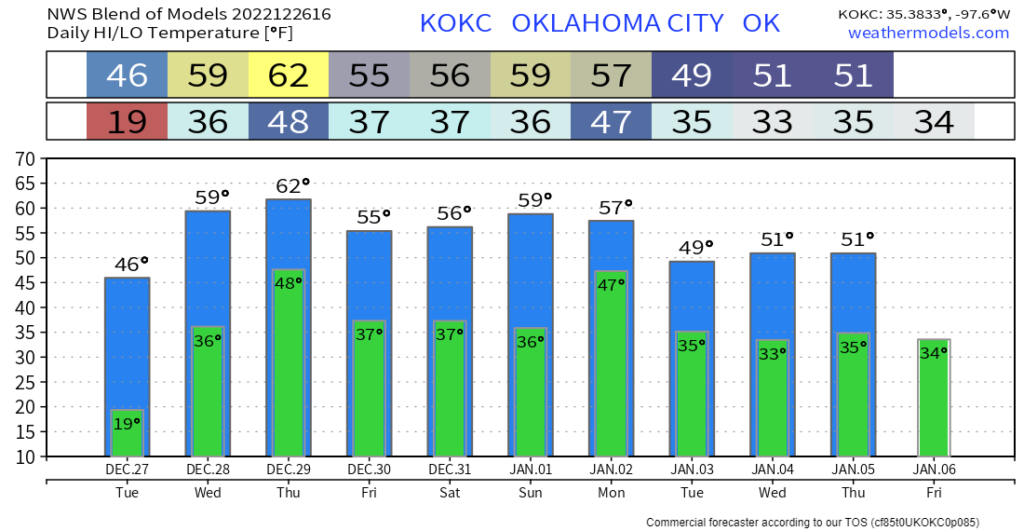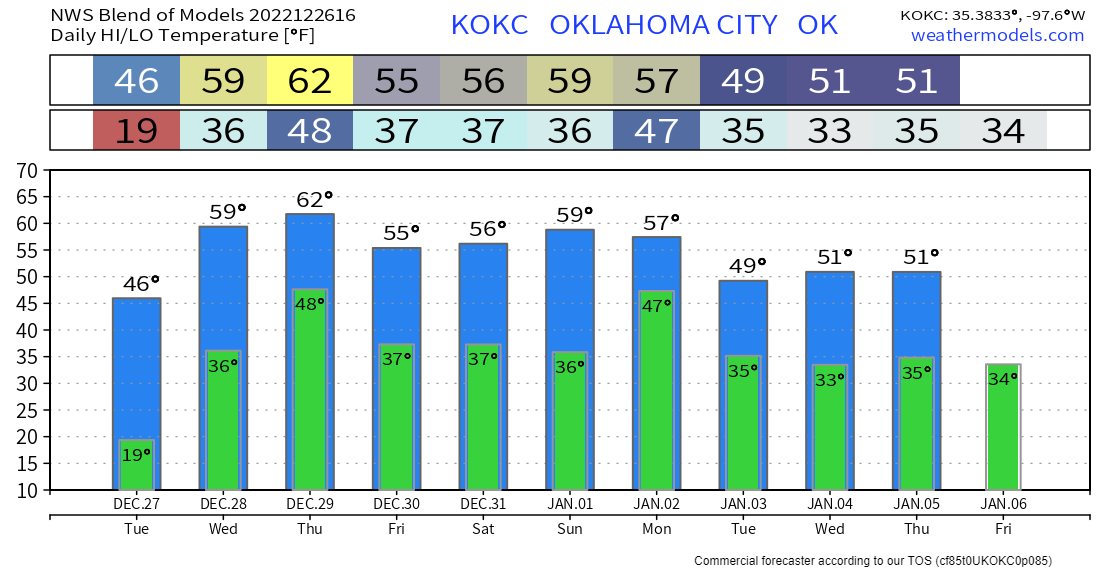 I also want to wish you a Happy New Year! I hope and pray that everything goes your way for a prosperous 2023 filed with miracles, success, and personal accomplishements. See you on the other side! -AT