We're going to start off the new year with the potential for a couple of tornadoes in easten Oklahoma Monday afternoon. After this system moves by, it will be quiet and chilly, but seasonable. Another weak front moves through Friday into Saturday. That may bring a few scattered showers and sprinkles across the E half of OK.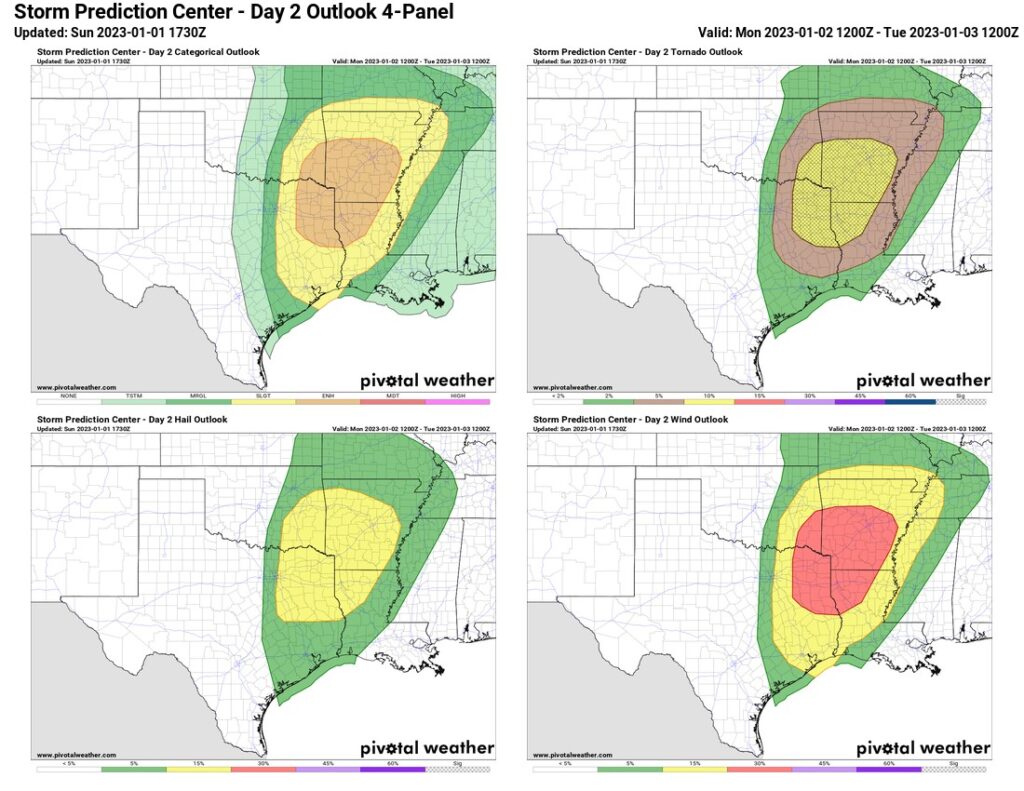 So the severe weather event for Monday is due to the position of the 500 mb upper low centered over Denver with a negative tilt structure to it. This aids speed and directional wind shear at the mid and upper levels of the atmosphere and also aids in better/quicker low level moisture return. So basically shear and instability will return Monday afternoon to the E half of Oklahoma. Those two are the primary ingredients to make tornadic thunderstorms.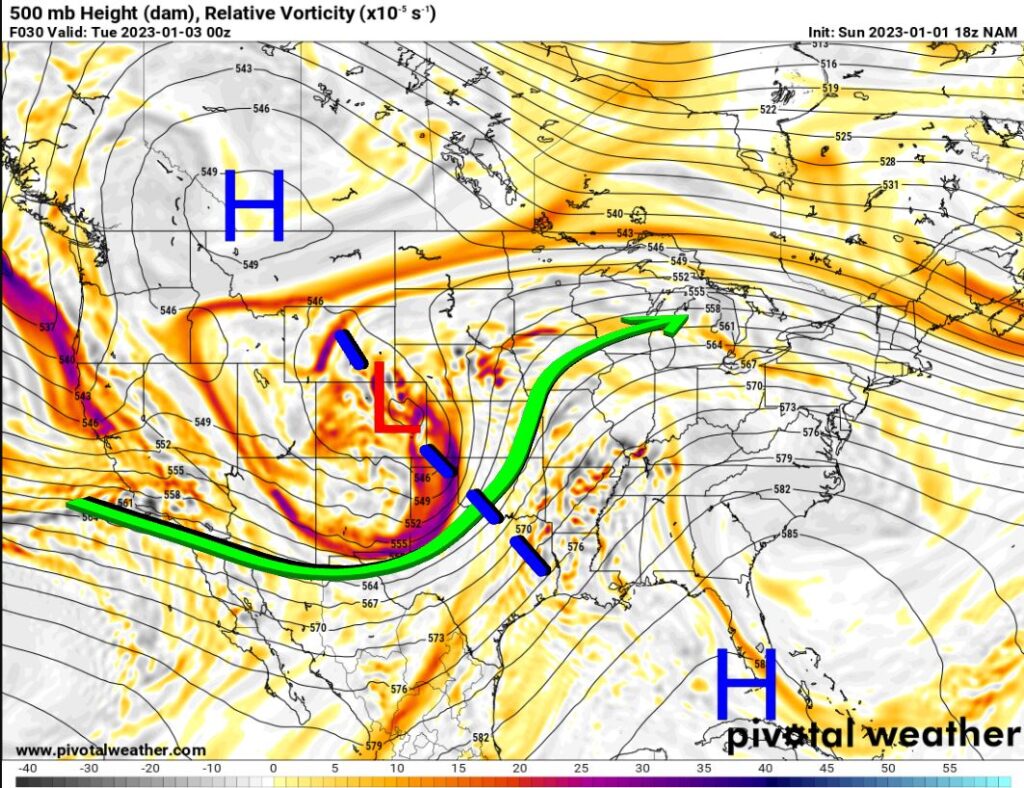 A surface trough/front will help to kick things off just after noon along the I-35 corridor with scatterd showers and a couple of storms. As the afternoon wears on, storms will become more intense with the tornadic potential along a line from roughly Tulsa SSW to DFW. Anywhere along and east of this line is in the zone as the Signficiant tornado parameter map below indicates. Also note that odds get a little higher deeper into E/SE OK. The best window for tornadic activity will be from 3pm to 7pm.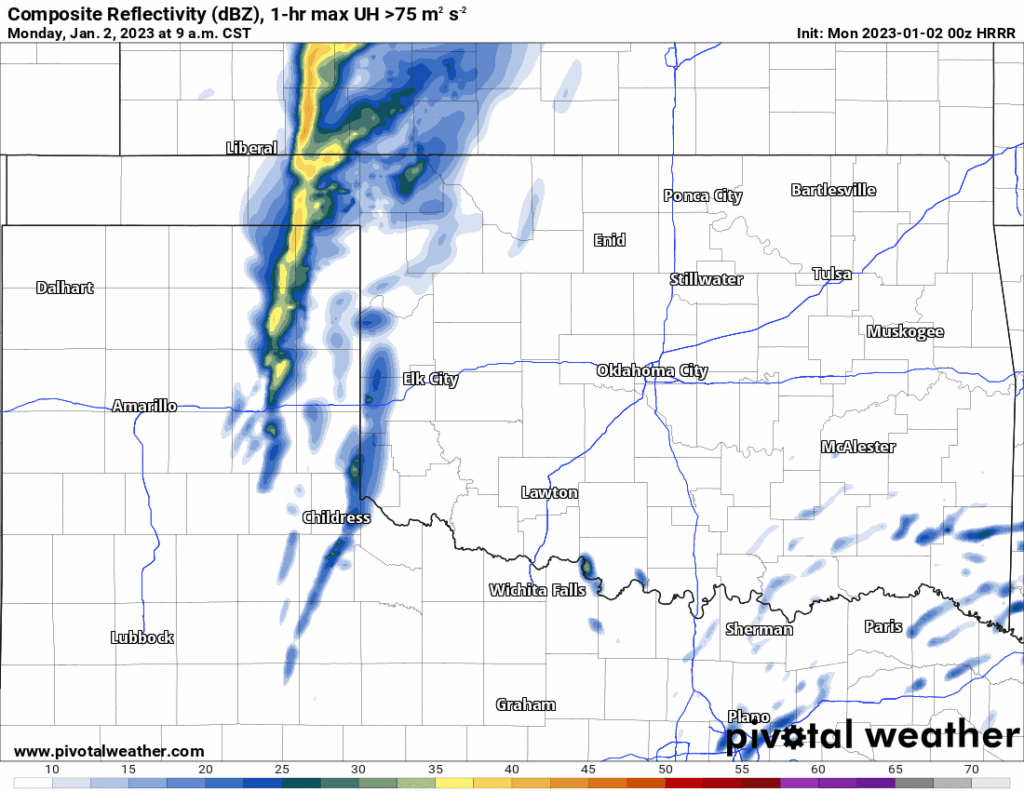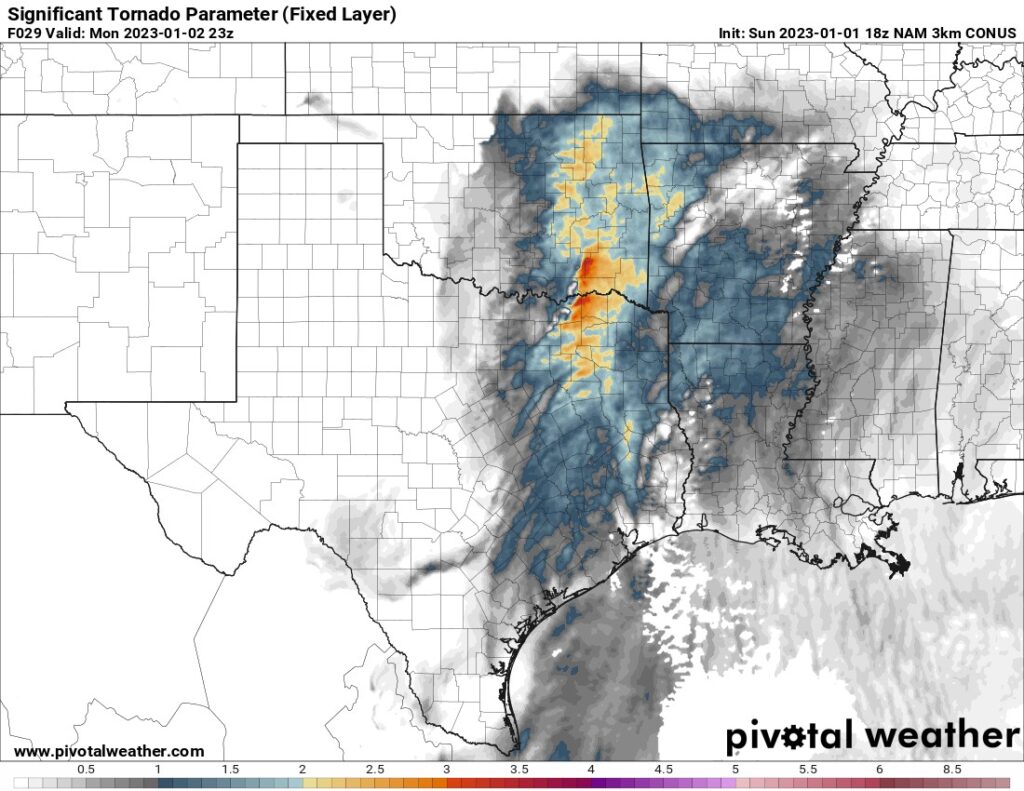 Rainfall amounts will be quite heavy out east but not much across the W or C sections of the state.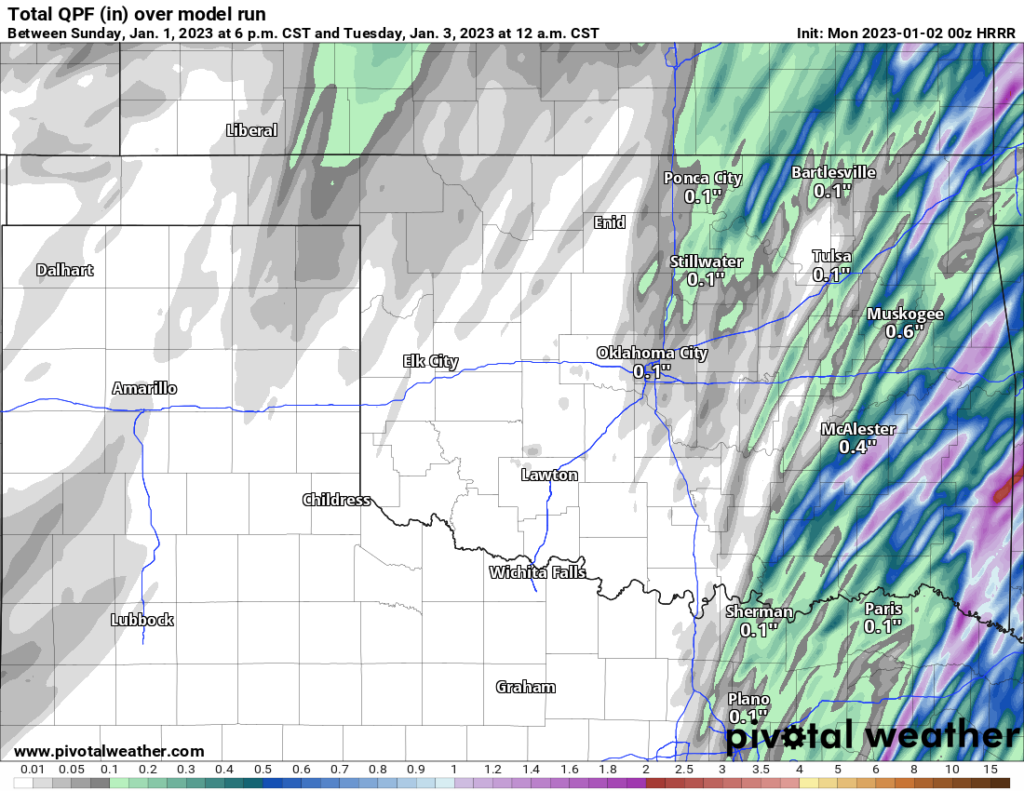 The temperature trend is a cool one for OKC in the week ahead.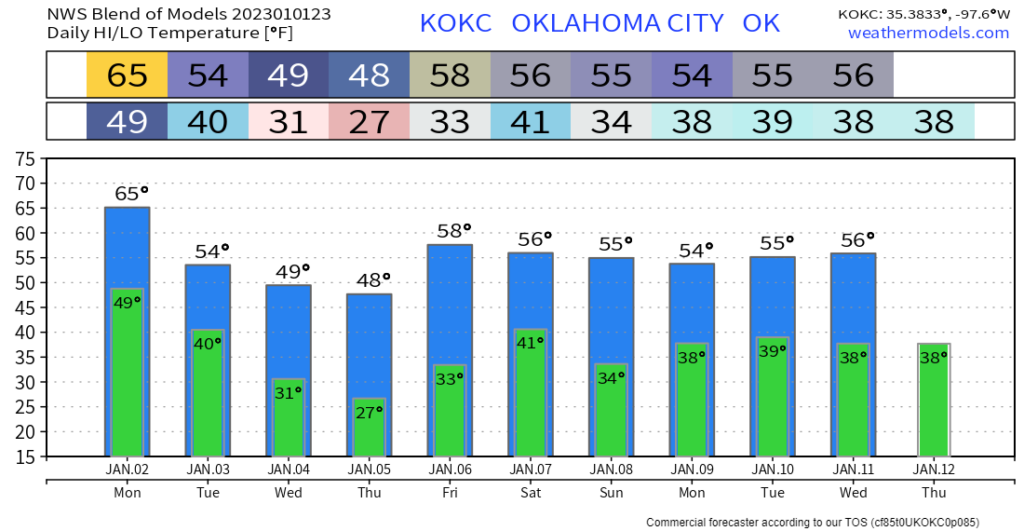 I'll be monitoring conditions Monday and will go live if it looks like tornadoes will occur. Until then, and even through the event, be sure to download my free weather app, ATsWeatherToGo from Apple and Google app stores. It predicts these tornadoes with up to 15 minutes of lead time giving you a bigger cushion to get prepared and head to safety. -AT