Rain and Snow This Week, Arctic Blast on the Horizon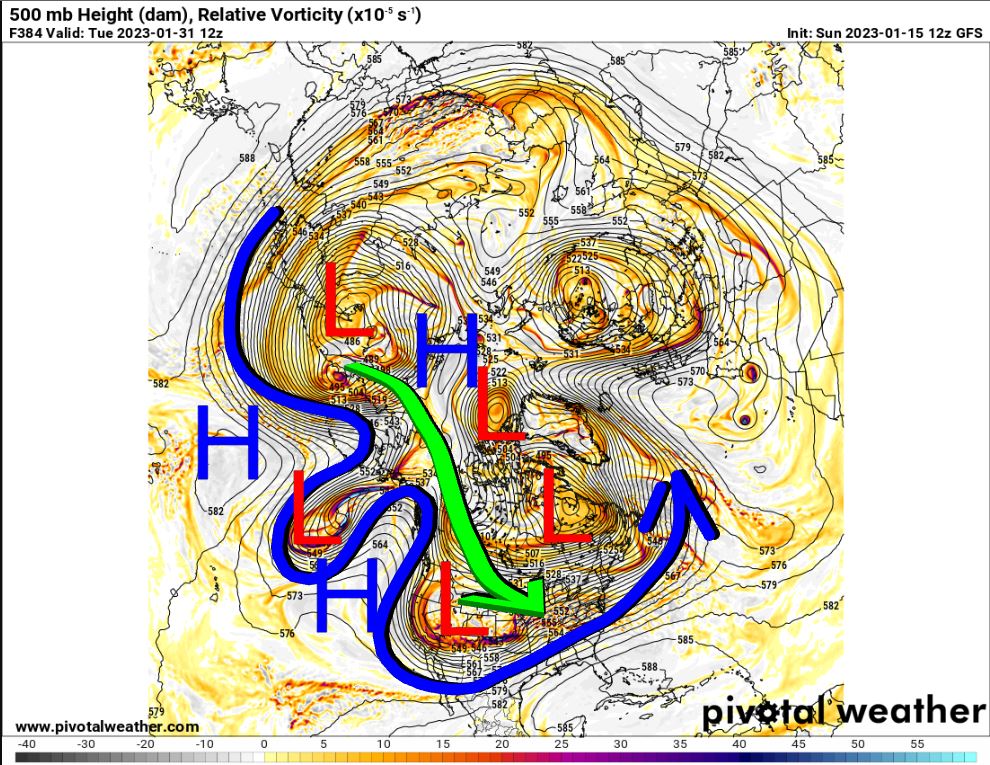 We'll have some active weather to discuss over the coming weeks. Winter is not over, although it may have felt like it this past weekend. One of the benefits of living in Oklahoma is we often get a taste of both ends, the brutal cold and the mild. Neither lasts long, but it keeps it interesting.
So this week, two storm systems will work through the state. The Jetstream animation shows how the first one moves across Wednesday, mostly to our North. The second one potentially moves directly overhead by Sunday. The outcome brings rain with the first one and a few snow flakes across far NW OK. The second also brings a mix of rain and snow. As of now, the models are keeping the snow mostly to the W half of the state. It's early, so this will change some, and I'll update you throughout the week. (Edit: Monday morning update indicates a better snow signal for next Monday, stay tuned!)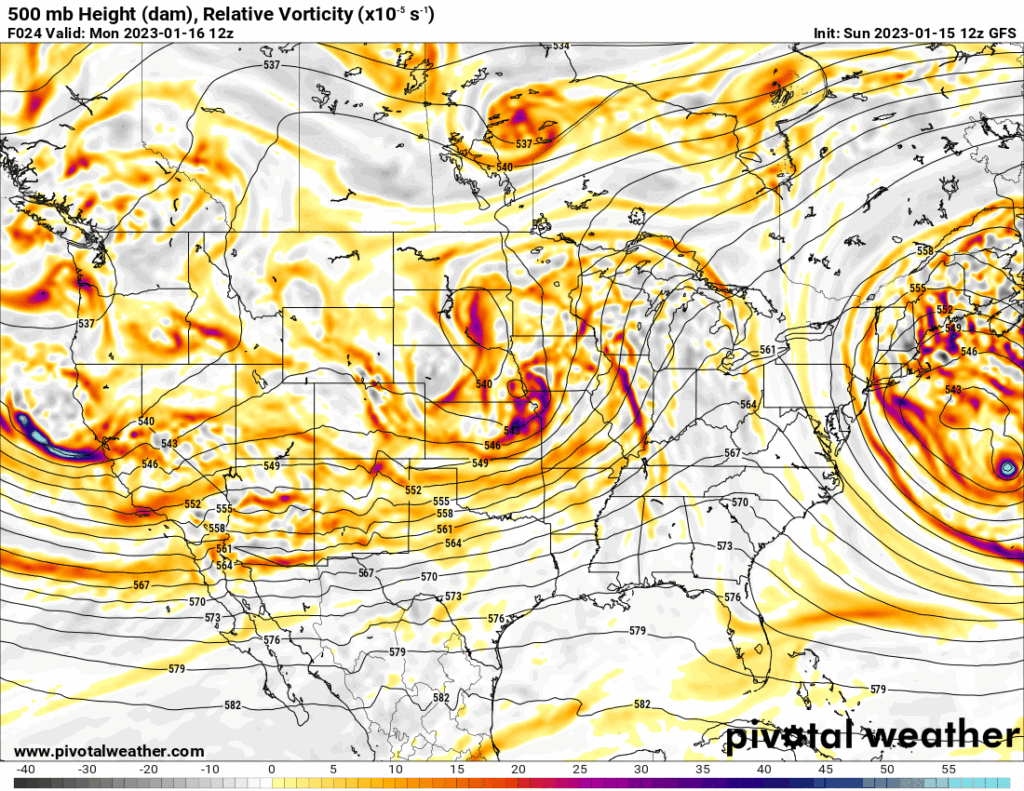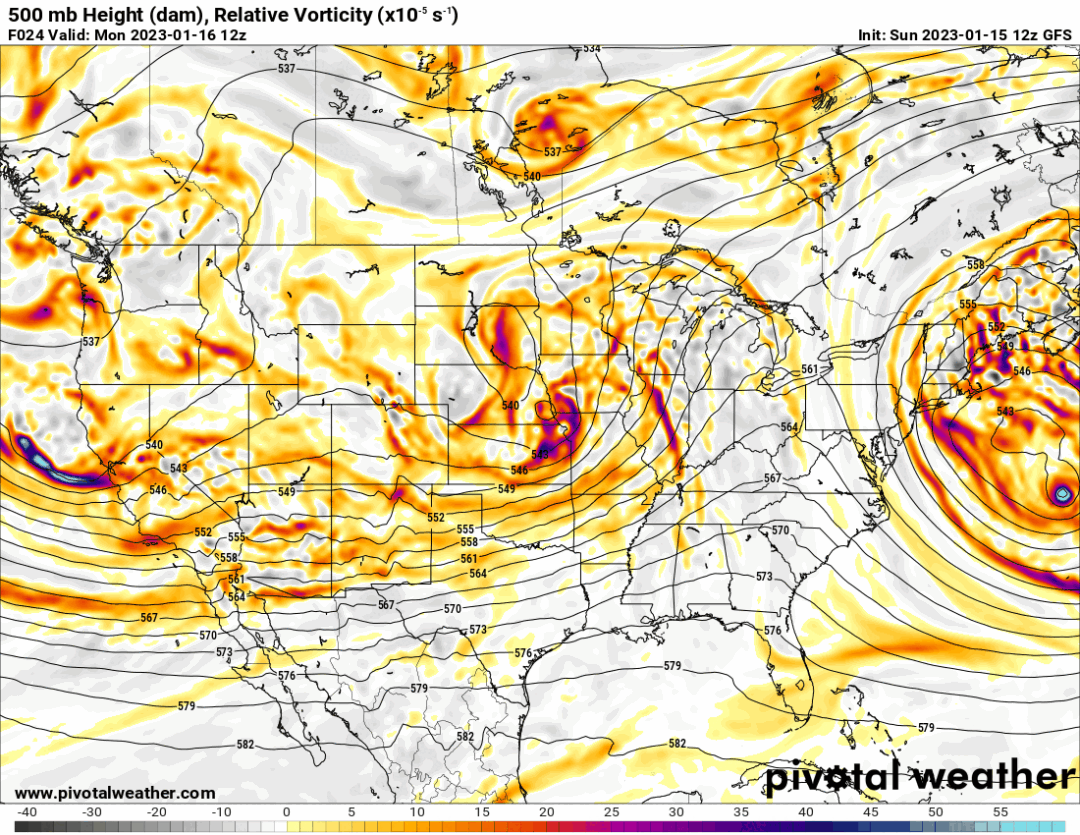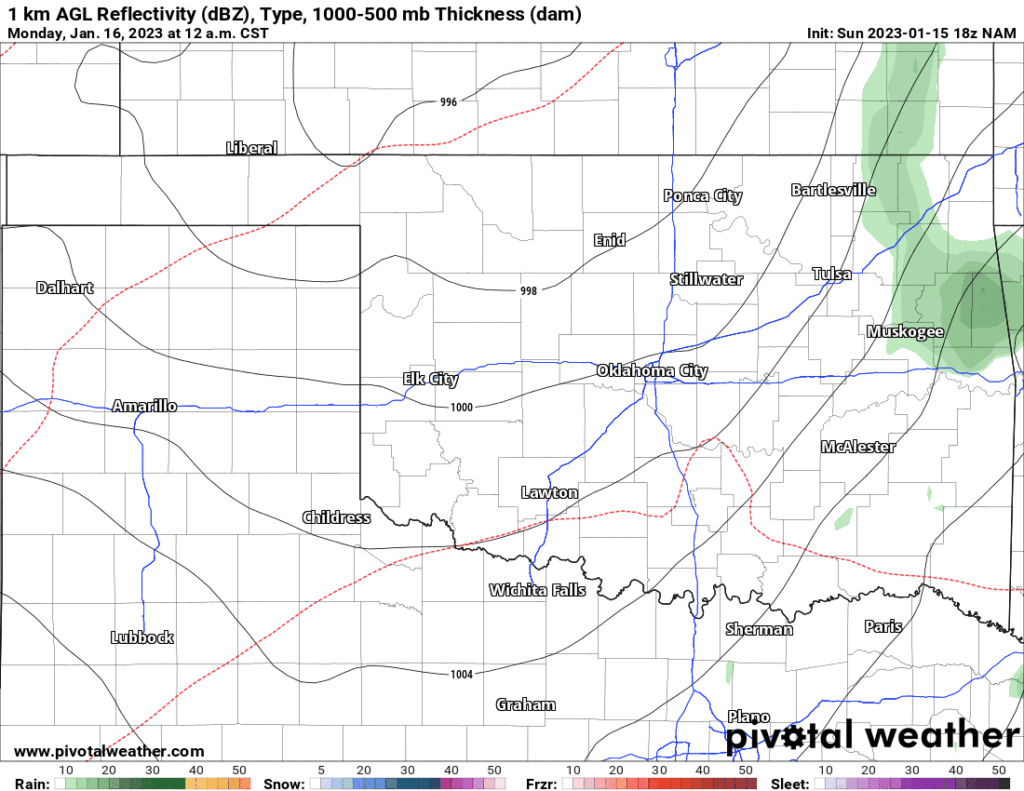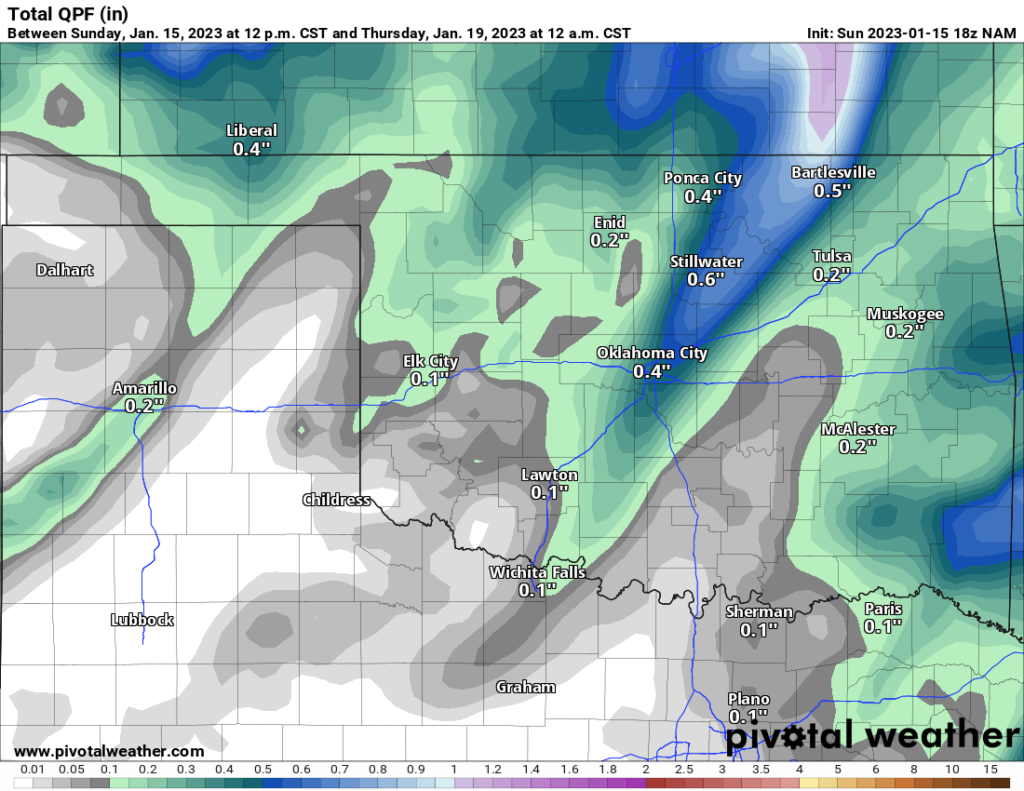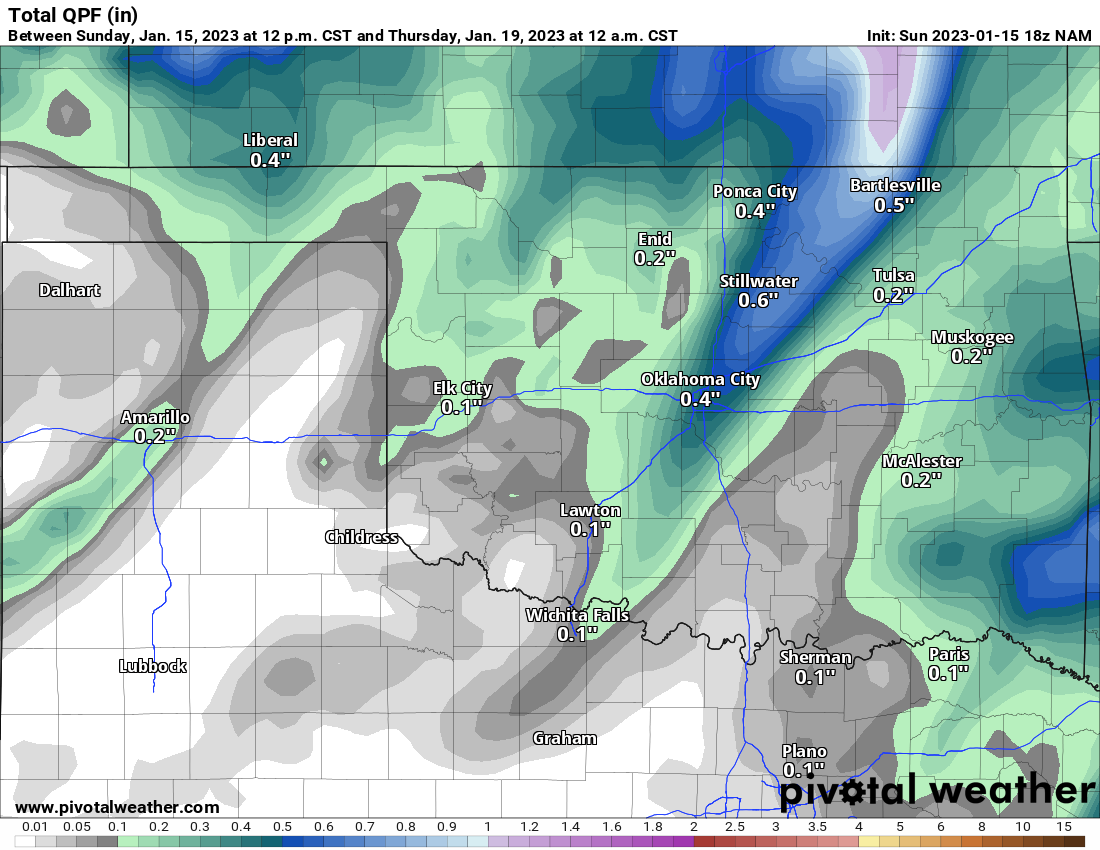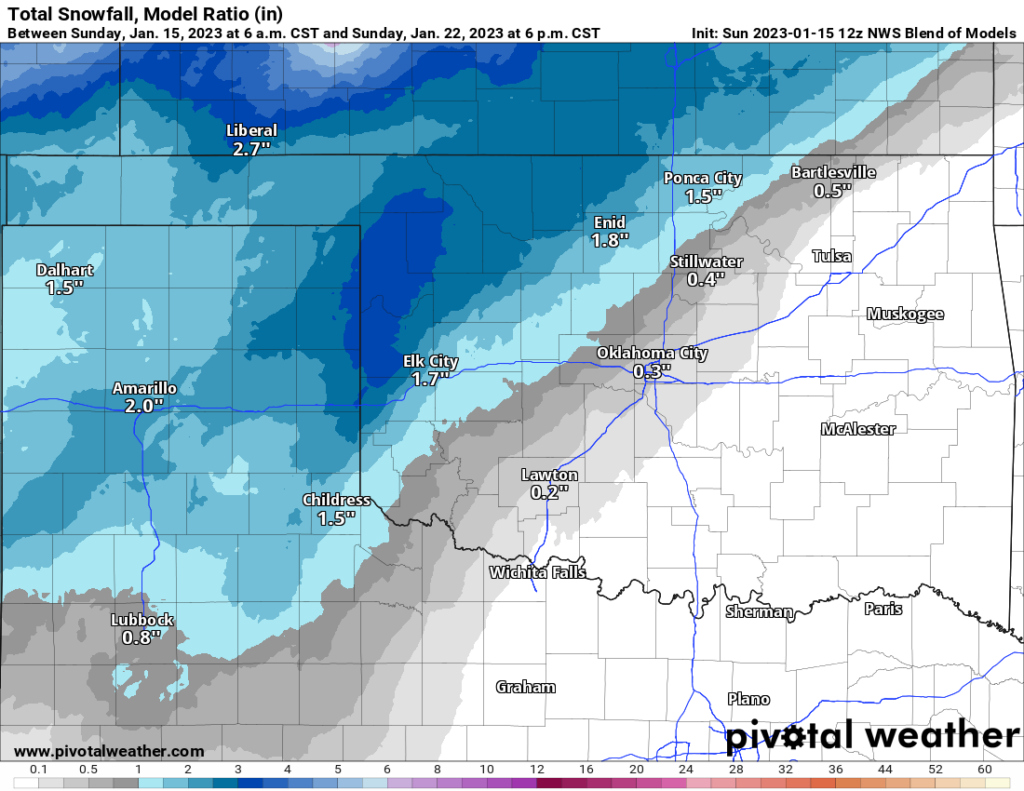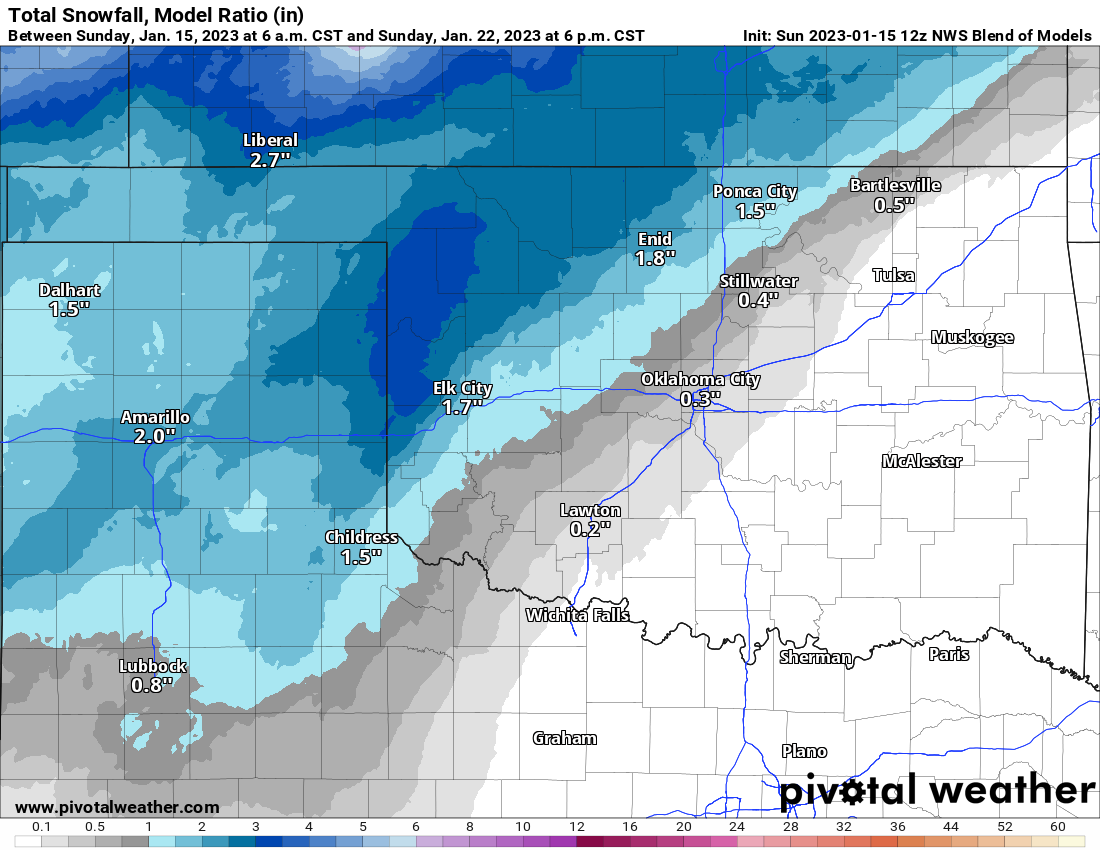 While this is occuring, the upper pattern is shifting across the globe and pumping a big ridge off the W coast of the US which taps into Lows from Alaska to Siberia. This creates a cross-polar flow, as indicated by the green arrow, which brings that nasty arctic air down into the US. This pattern develops during the week, so expect the temperatures to follow for our last week in January. Notice the temperature animation as that cold air spills south from Siberia, down through Canada, and then into the US.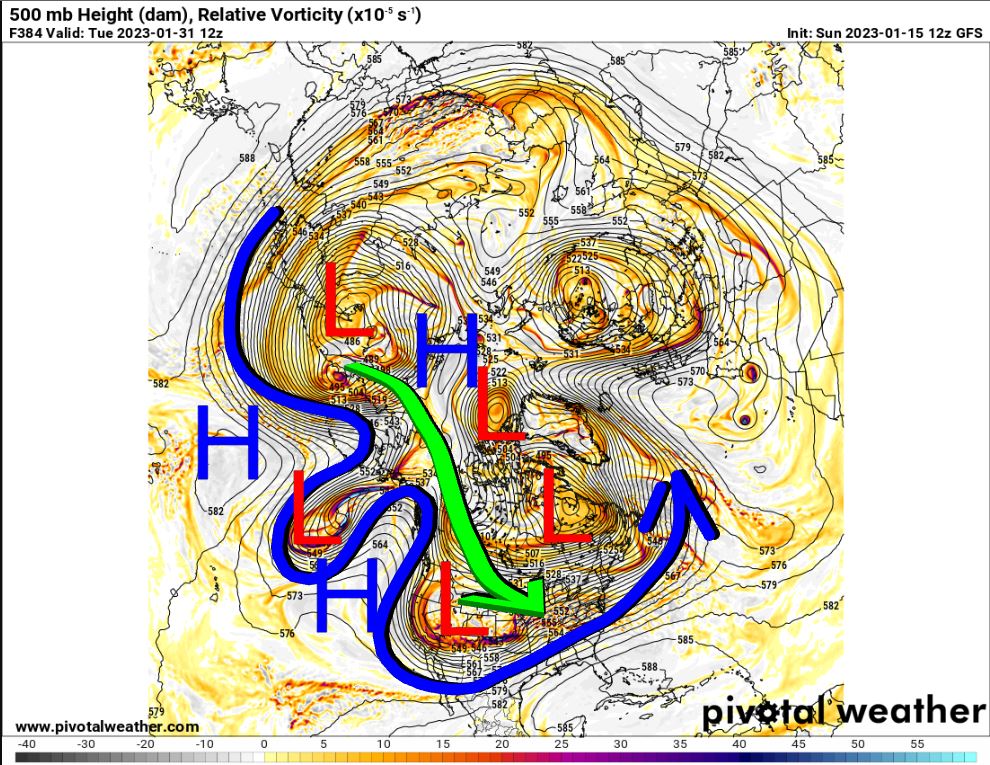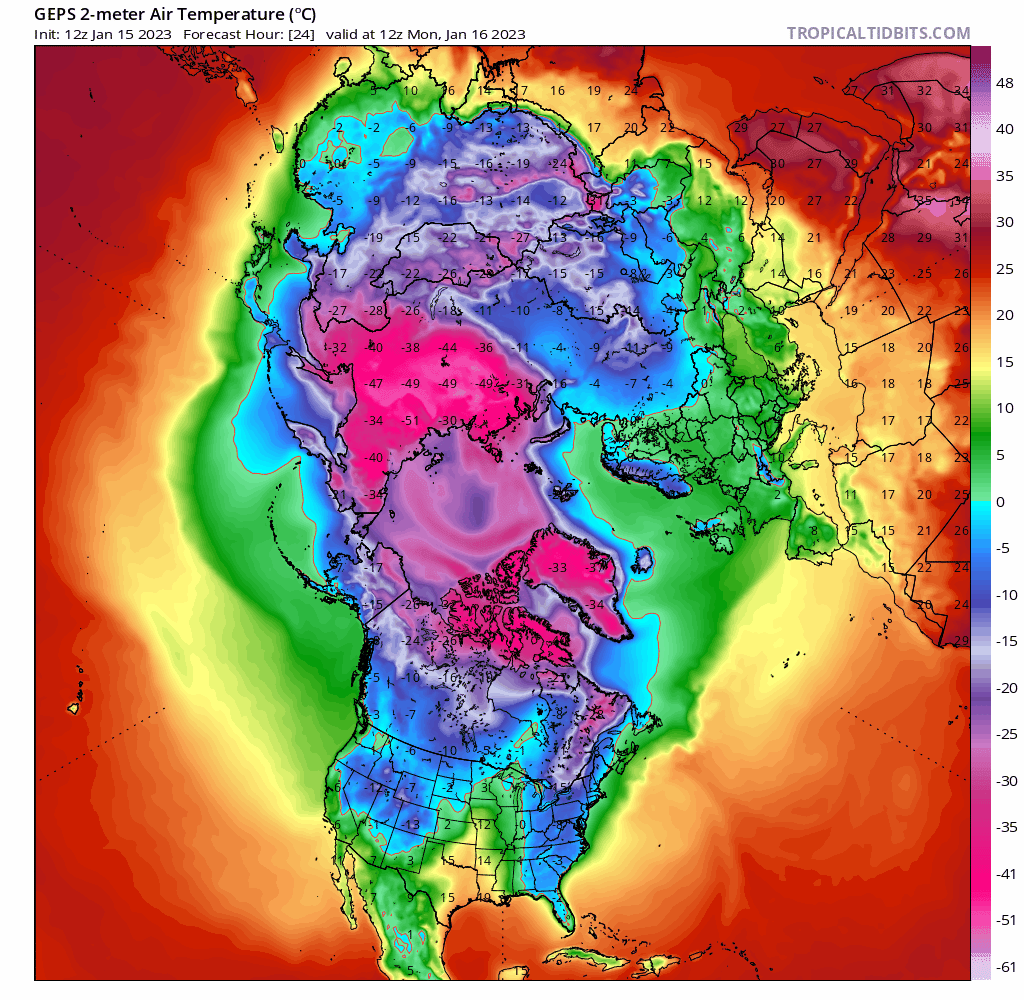 This pattern will be very chaotic during this transitional period, so our controlled model output will have wild daily swings and even disagreement among the different models themselves. This leads to surprise storms that can happen with only a few days notice, verses a week or more. It also means they won't have a good idea on how cold it will be, and the southern extent of it, until the full transition occurs. Here are some examples of what could be on the table for the country and Oklahoma. The European is indicating some decent snow signals for Oklahoma at various days. The 25th of the month may be the day the arctic air arrives dropping us back into the teens and single digits. Finally the end of the month shows a country divided from north to south, while Canada remains in the deep freeze.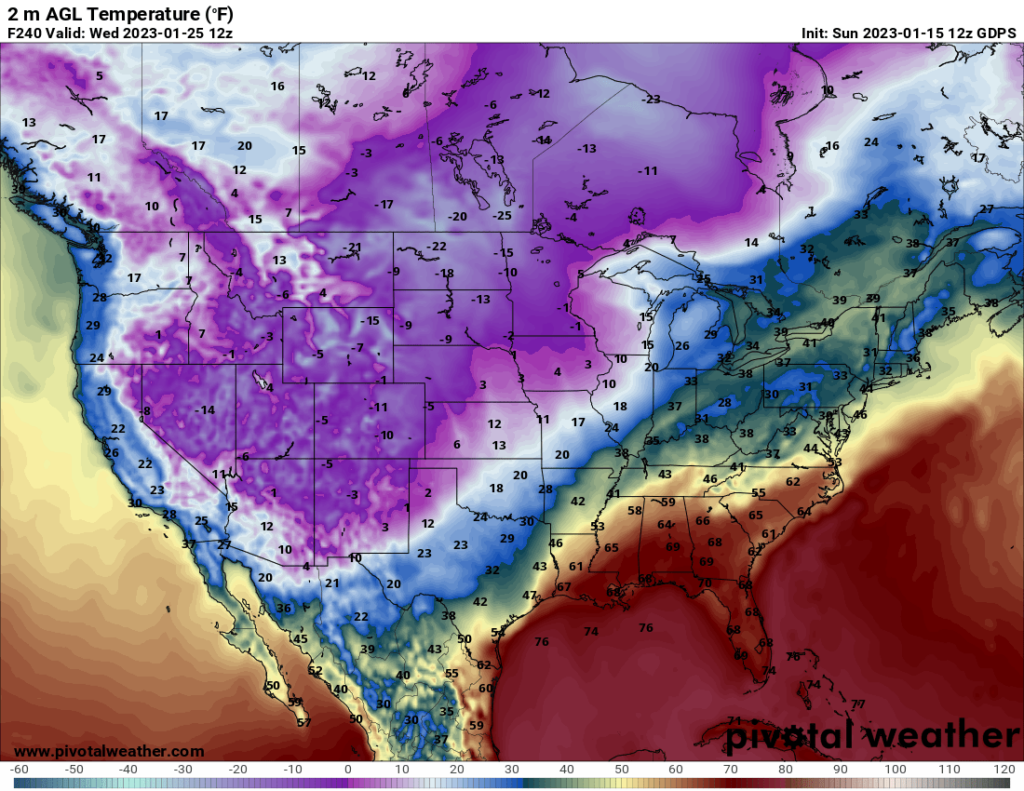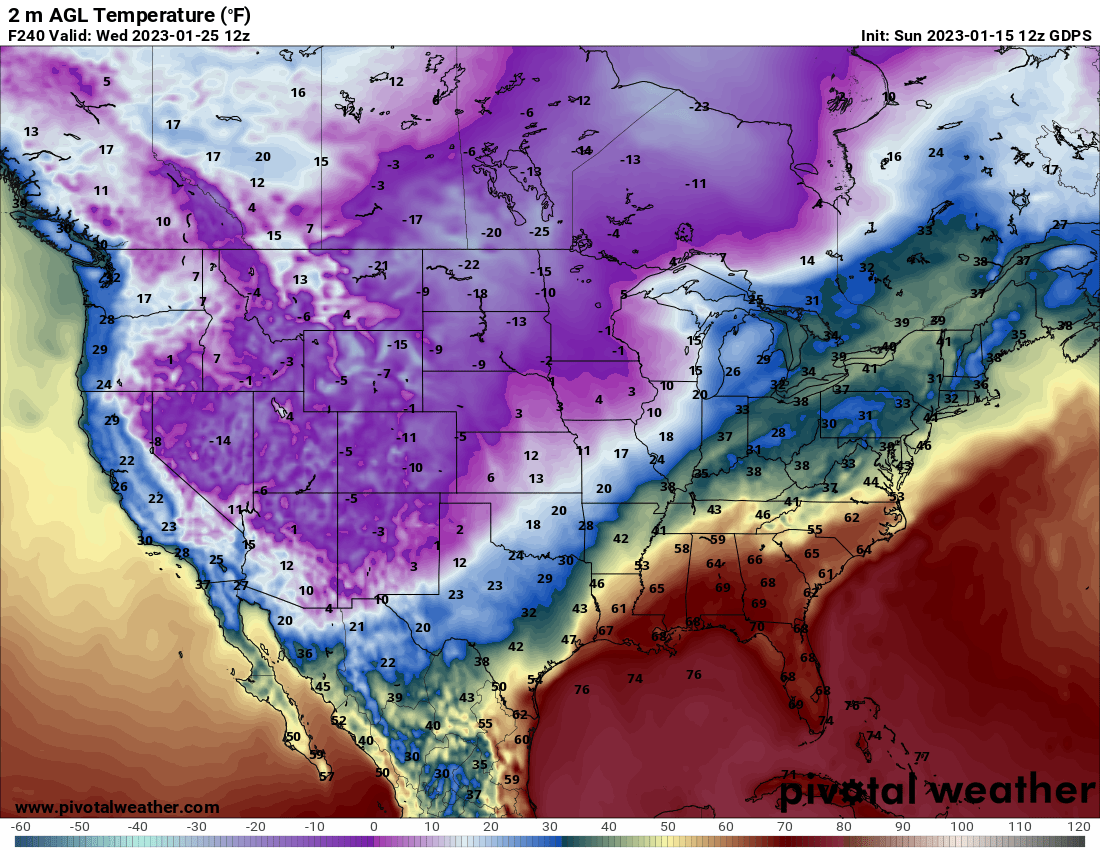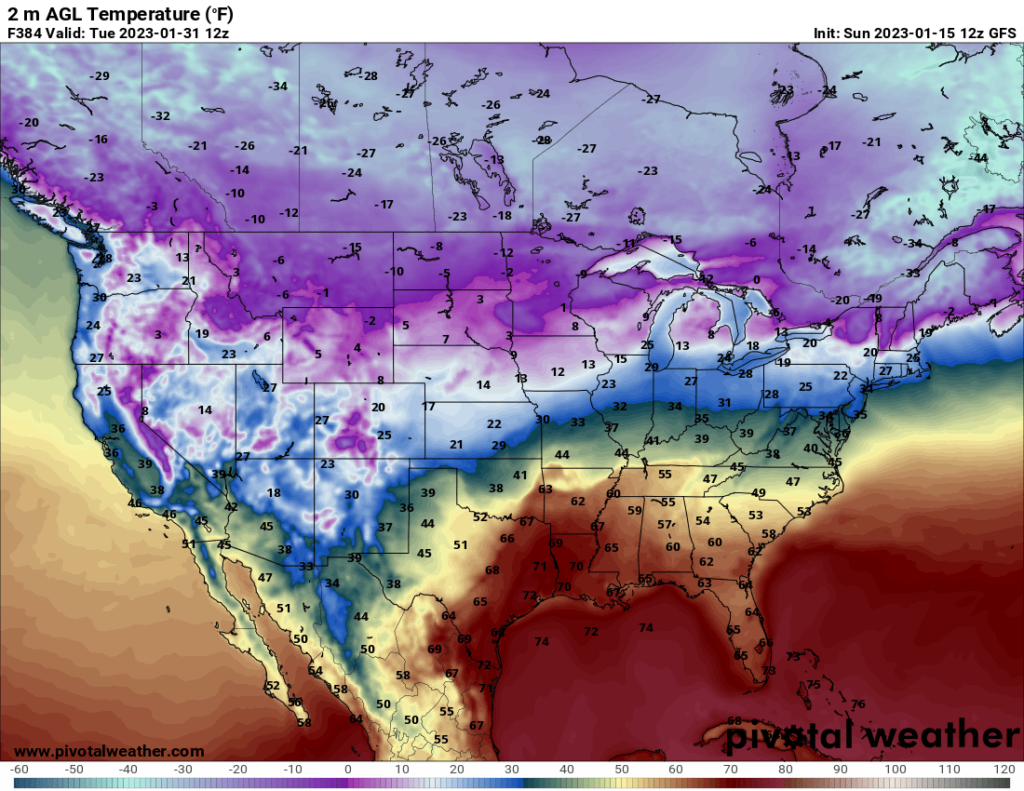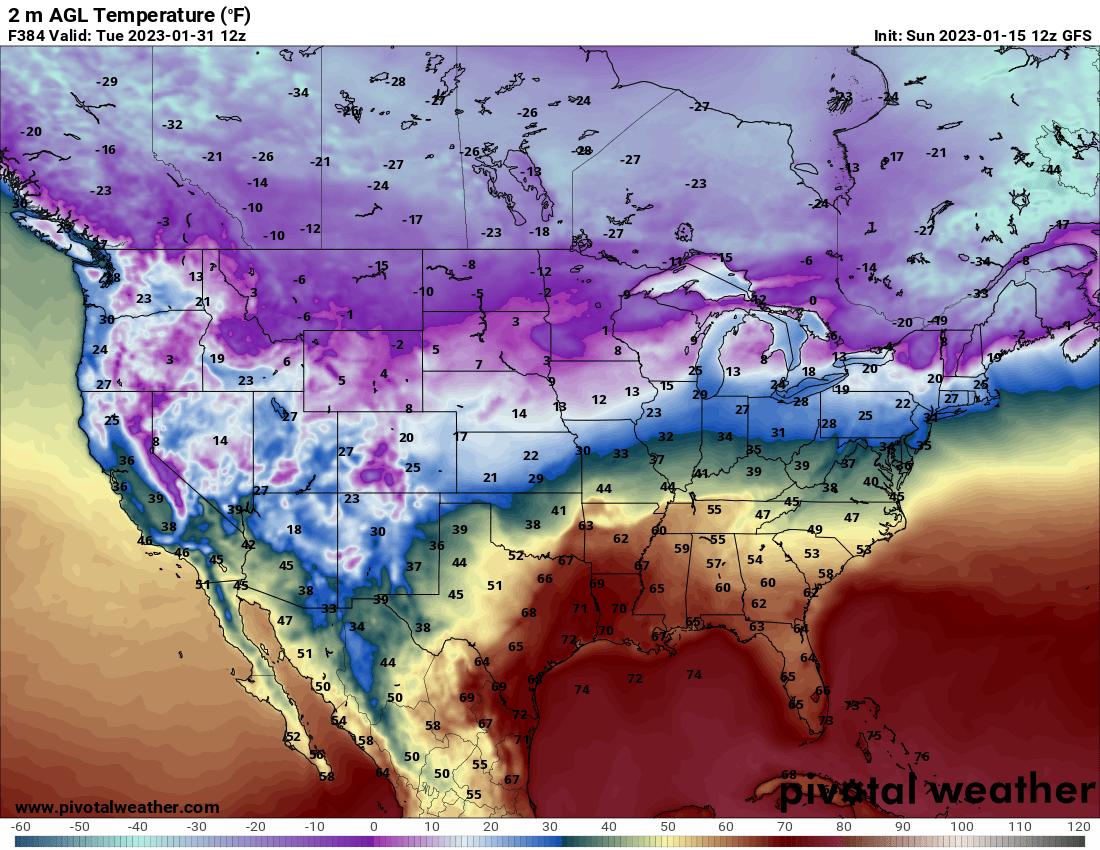 I'll be monitoring these changes over the coming days and look for my live broadcast updates. Here is the temperature trend for OKC. Ignore the last two days as some big changes may arrive by then.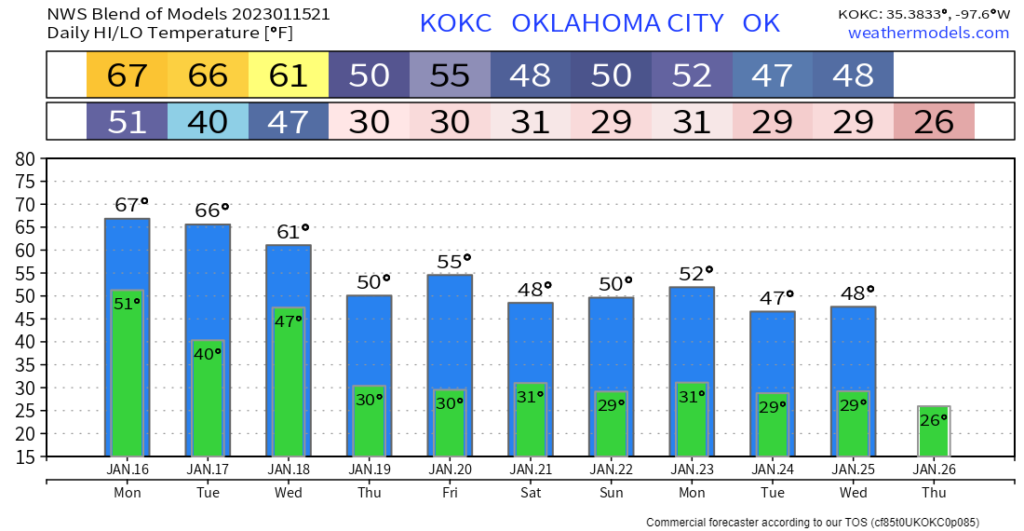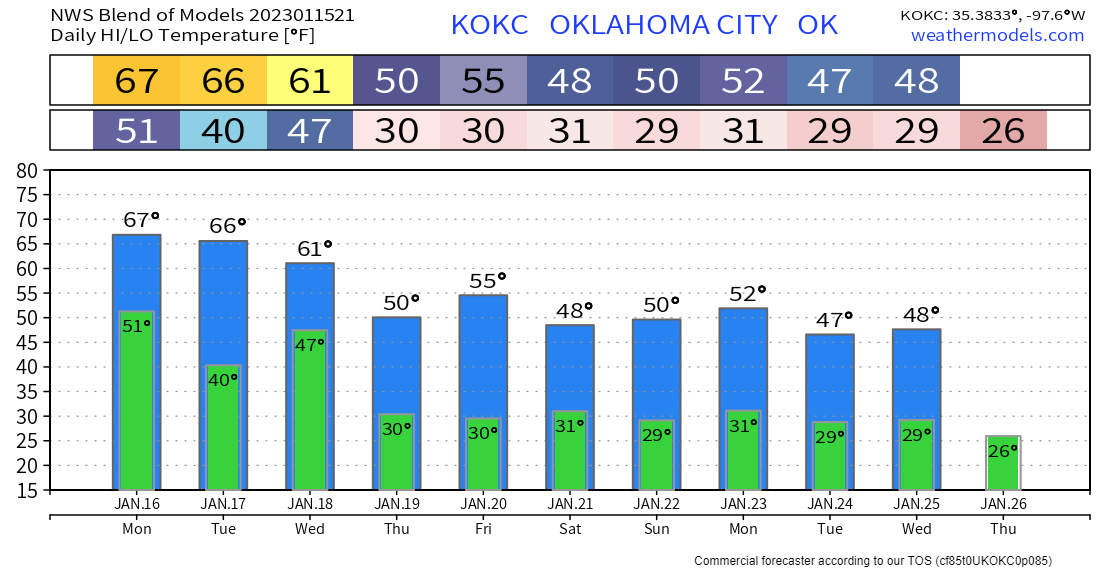 Just another reminder that my wife and I own Team Tuttle Realty. She's been a realtor for 13 years and I jumped in and got my license last summer. So if you need help in locating a home or property, or even want to sell your existing one, please give us a chance to serve you. We'd be honored! You can find us over at TeamTuttleRealty.com -AT