Snowstorm Tuesday then a Big Change Coming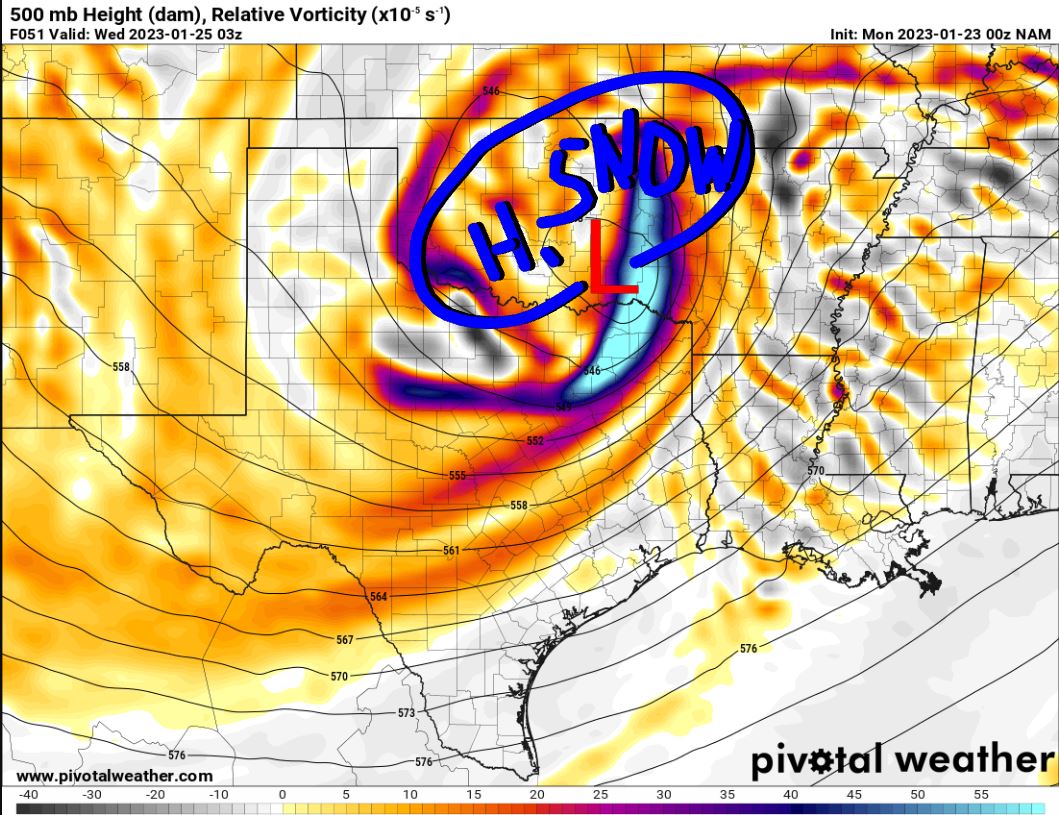 So yes, a snowstorm is coming to Oklahoma. After that things are quiet for awhile as the Jestream repositions to bring more arctic air back into Oklahoma by the end of the month. In addition to that, there are some signals for ice as well. I'll have more on that as we go through the week and the data gets more clear.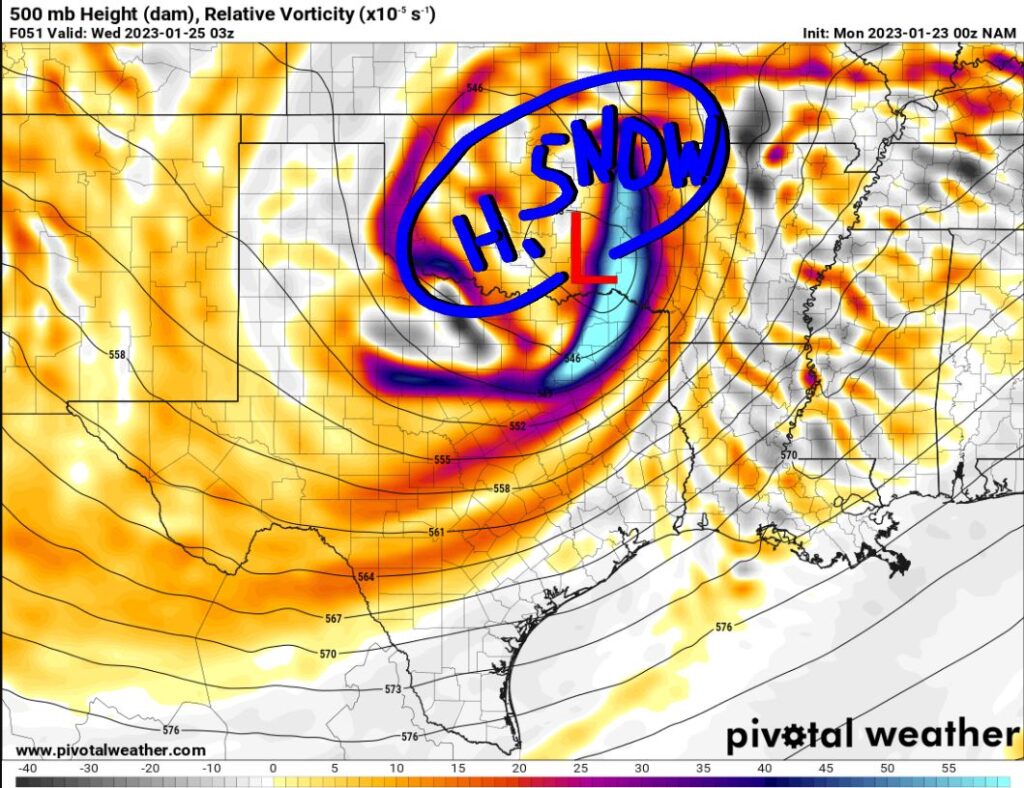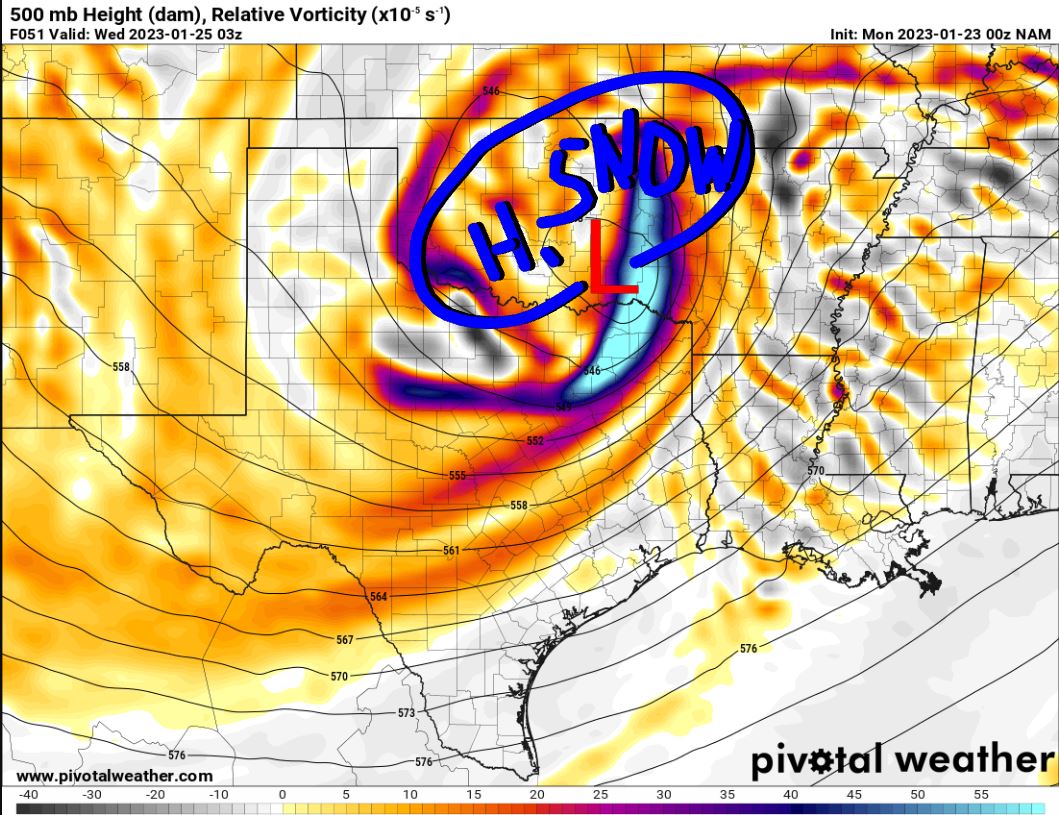 So on Tuesday expect snow to start early across far W OK by daybreak and shift eastward during the day and continue overnight wrapping up with flurries by Wednesday morning across the NE quadrant of the state. Timing for C OK will be a cold rain/snow mix late morning to early afternoon before transitioning to all snow. E/NE OK will have their transition late afternoon around 4pm to all snow. Heavy will occur in bursts which will allow for as much as 8″ to fall in areas of SW, SC, and SE/E OK into NW AR and SW MO. However, due to warm ground temperatures and air tempertures hovering between 32 and 35 degrees during the event, a few inches of that snow will melt. So final totals will be much less from what actually falls from the sky.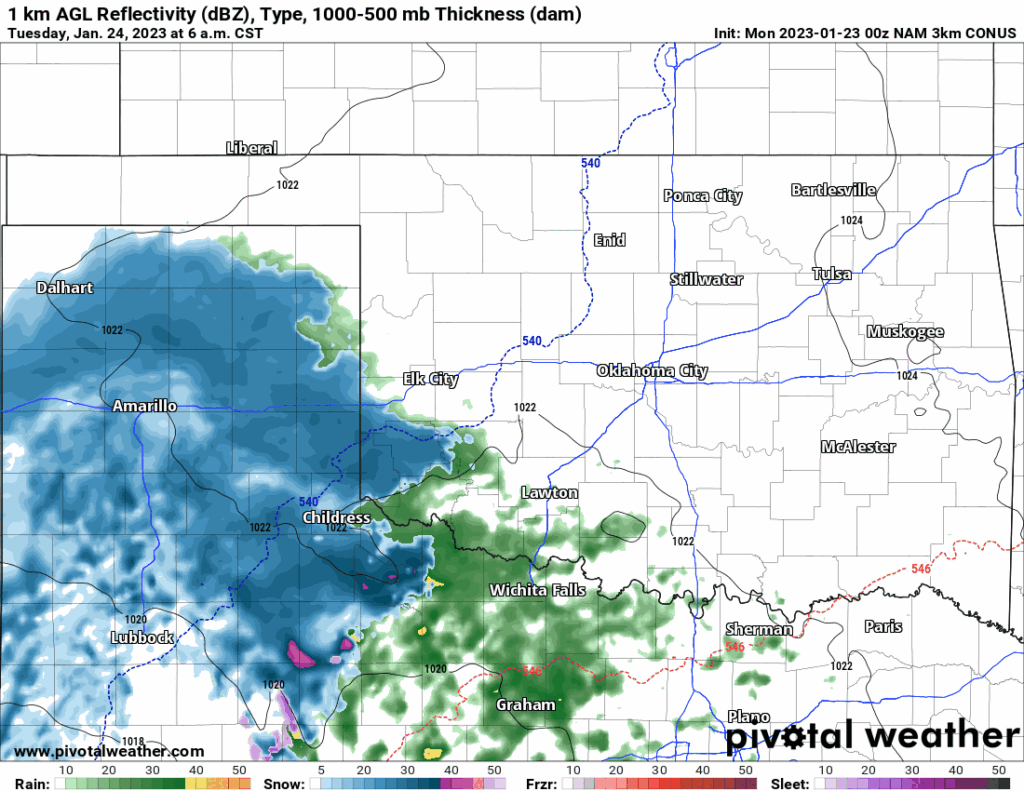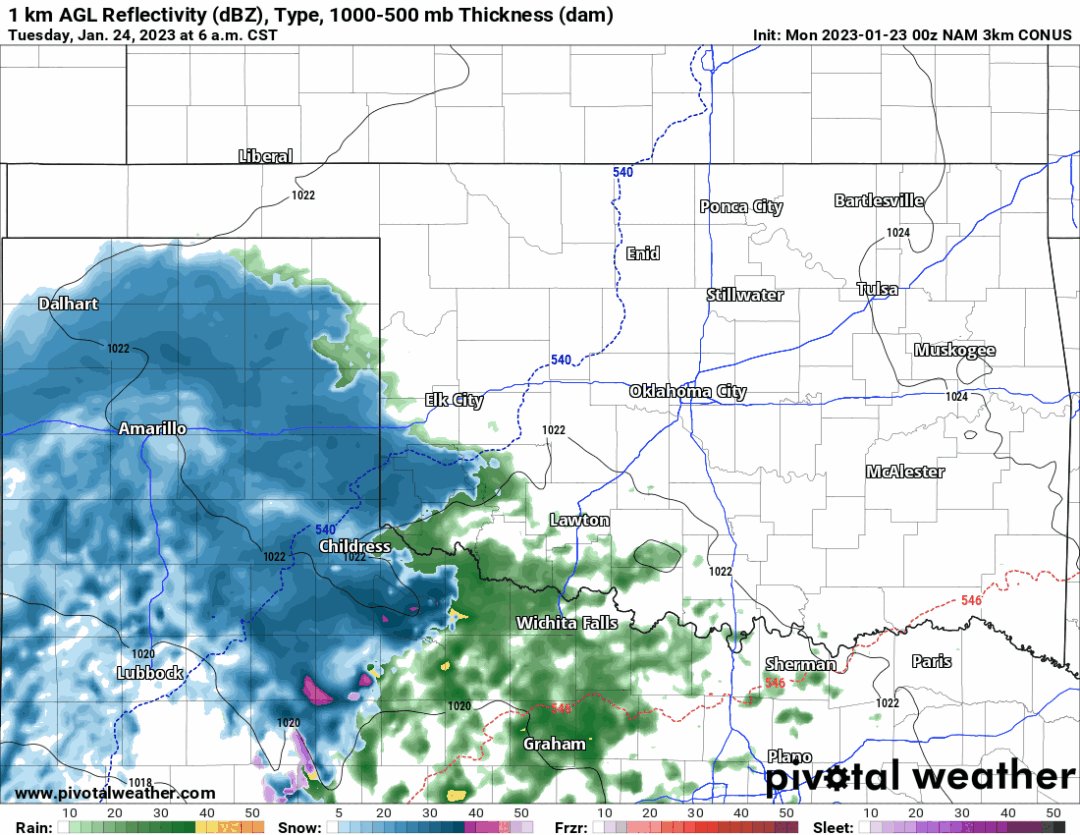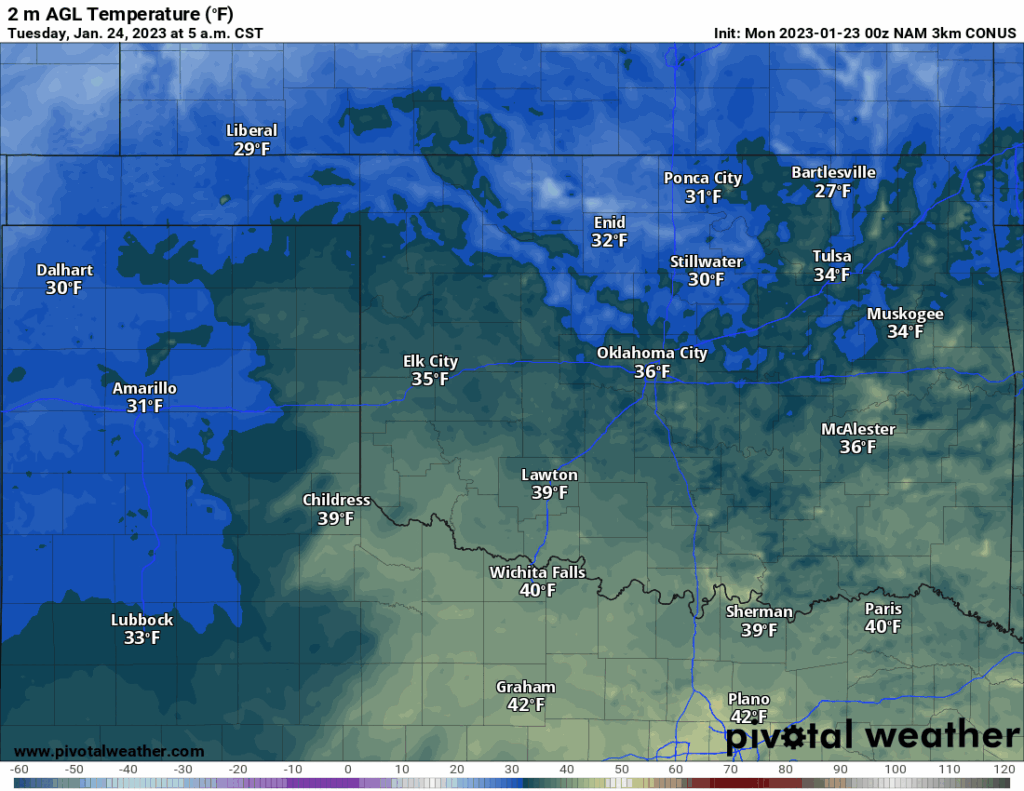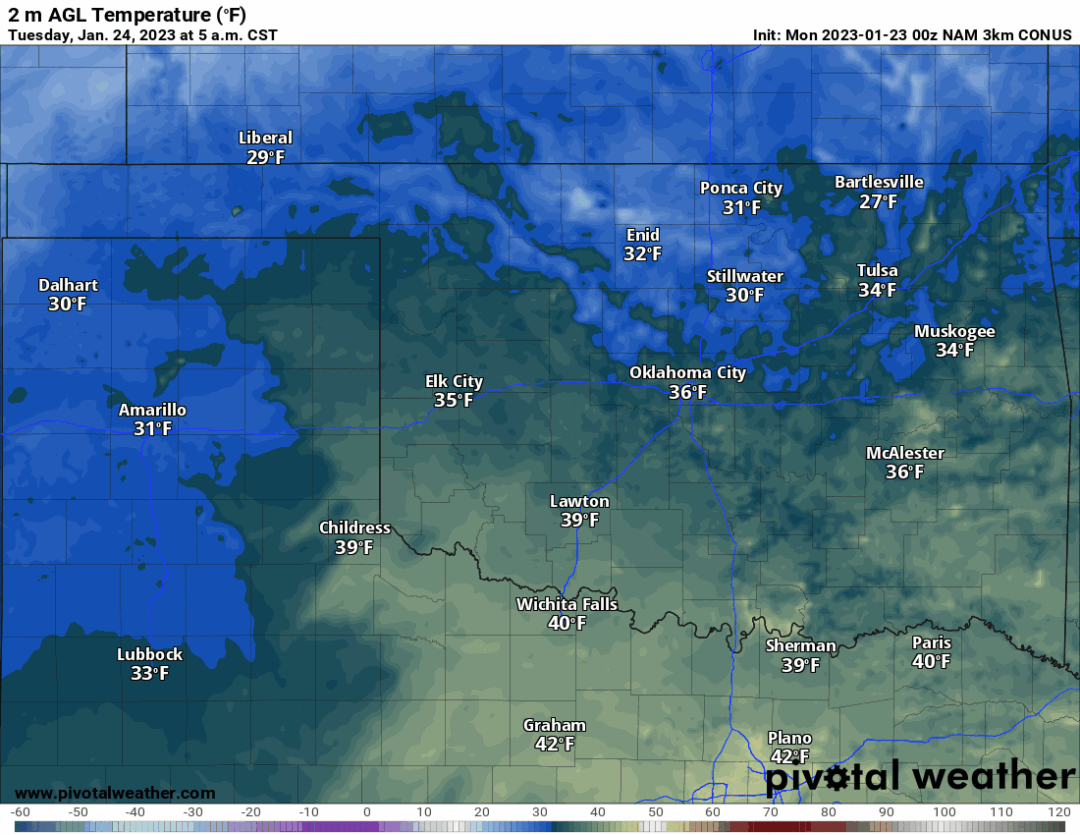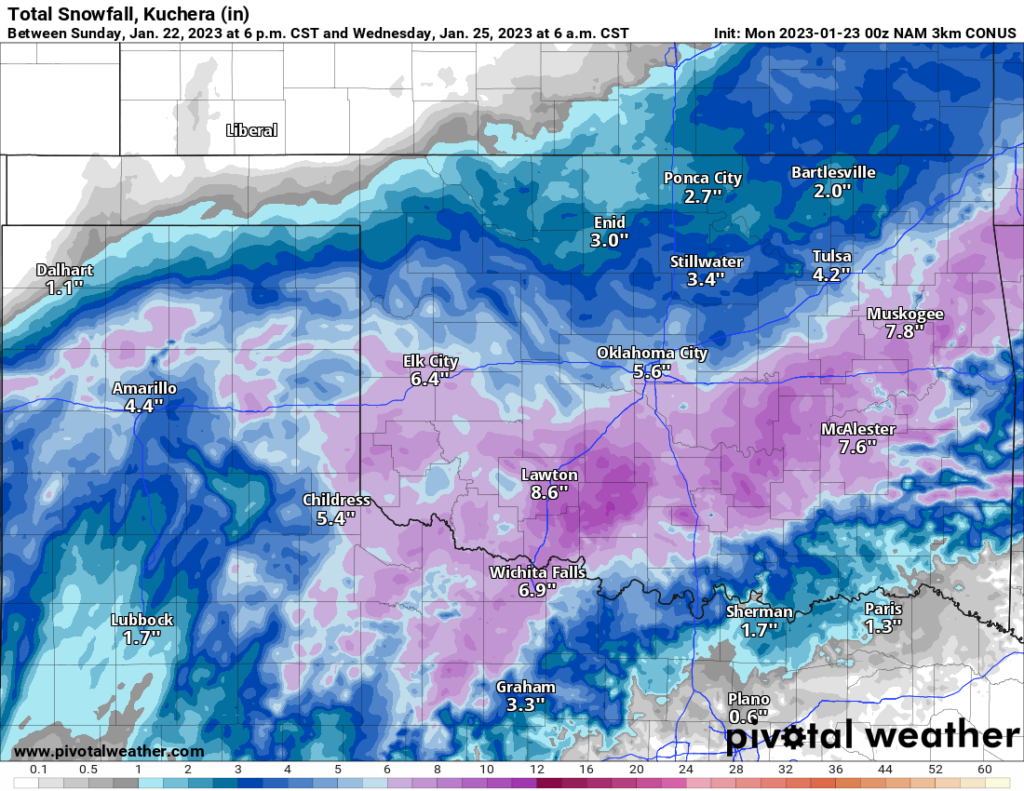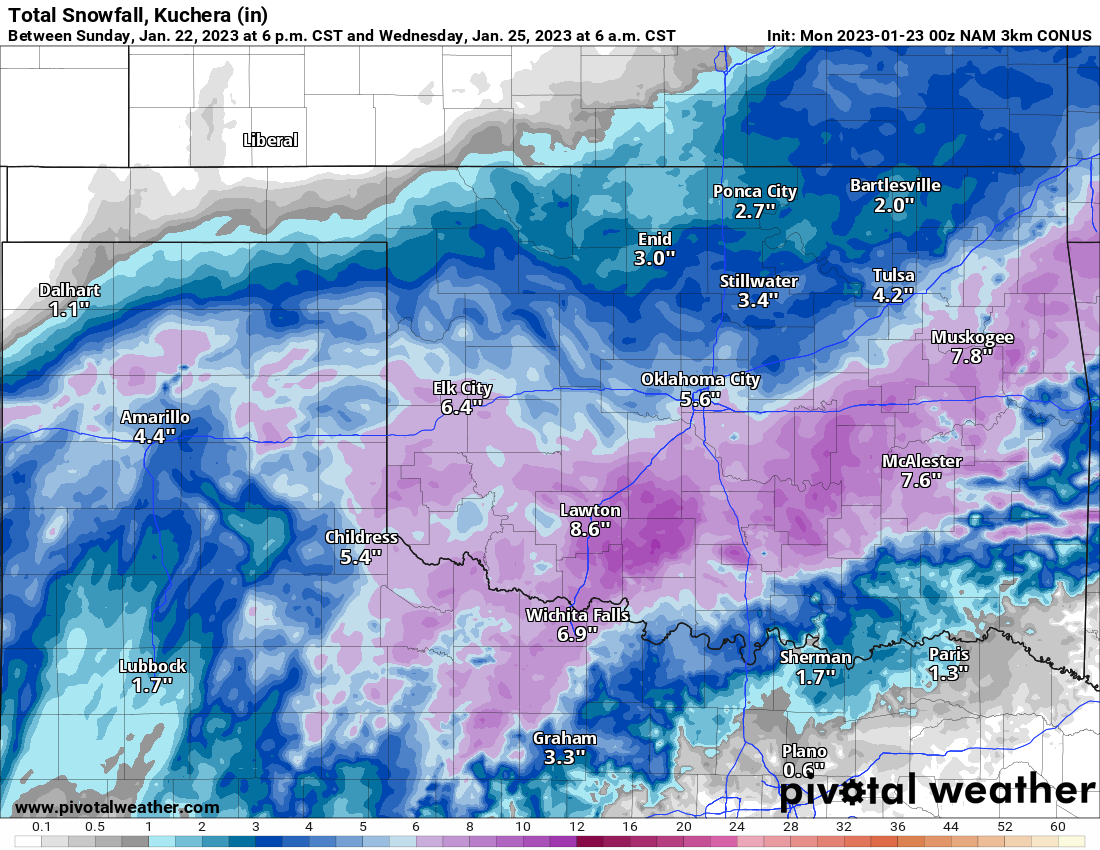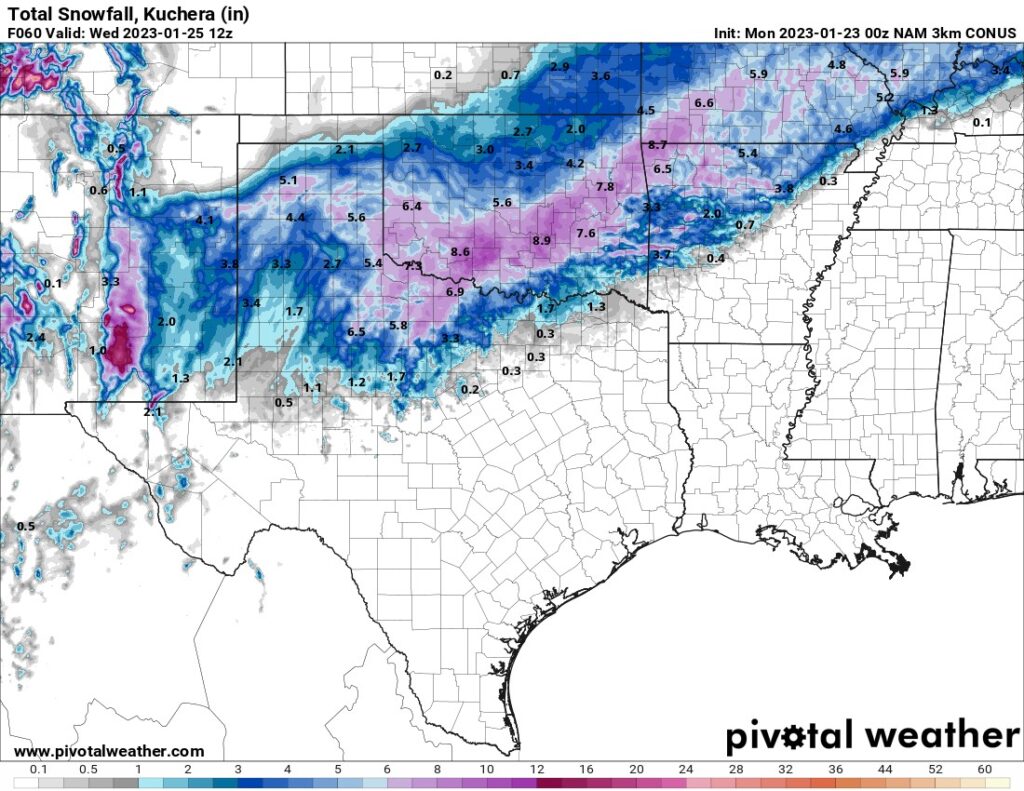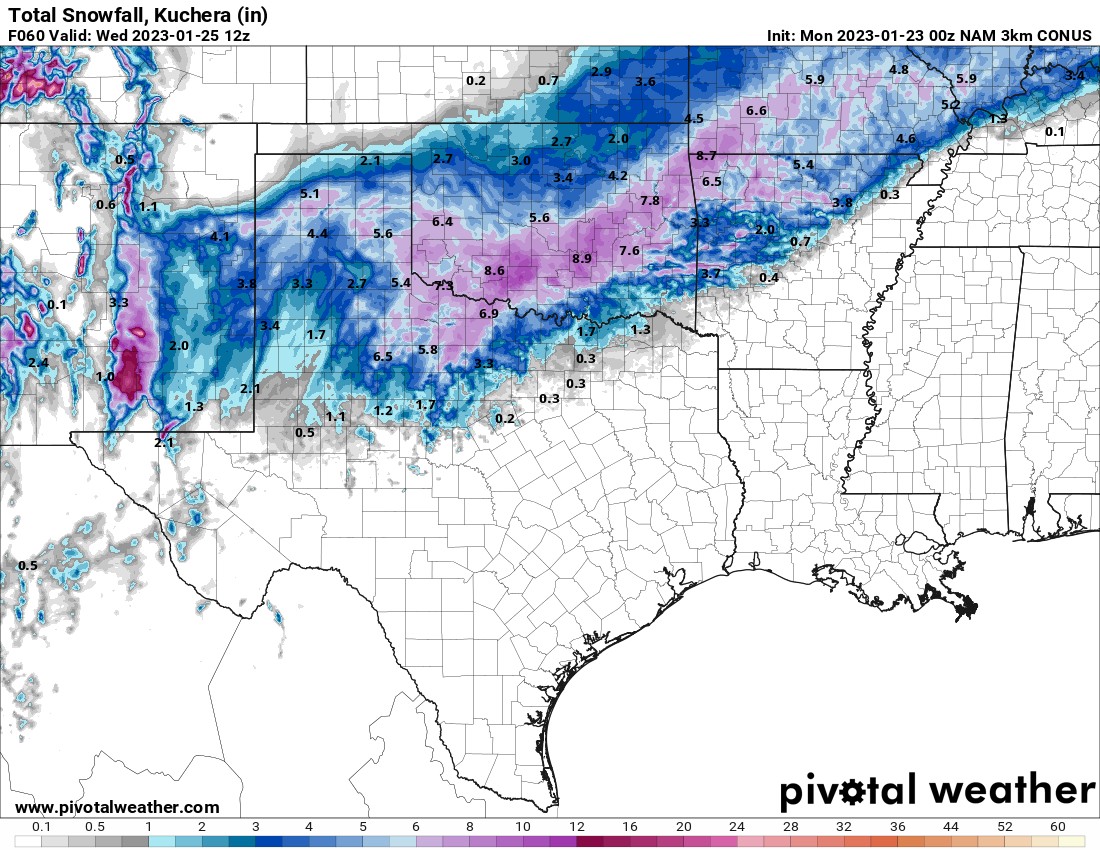 Roadways should be wet and driveable through early afternoon. As the snow continues in heavy bursts and temperatures cool down both in the air and ground level, there may be short periods of time where roads become snow covered. During those times be careful on roadways. You can check the latest road conditions by going to the Road Conditions map under the men on my website.
After we get through this event, the Jetstream ridge builds into the polar region which allows arctic air to drop south quickly into the US. The canadian model gives us an idea of what is coming by the end of the month. Most models won't have a clue for a few more days. I'll update as the data becomes more certain. This includes the potential ice event signaled in the data below.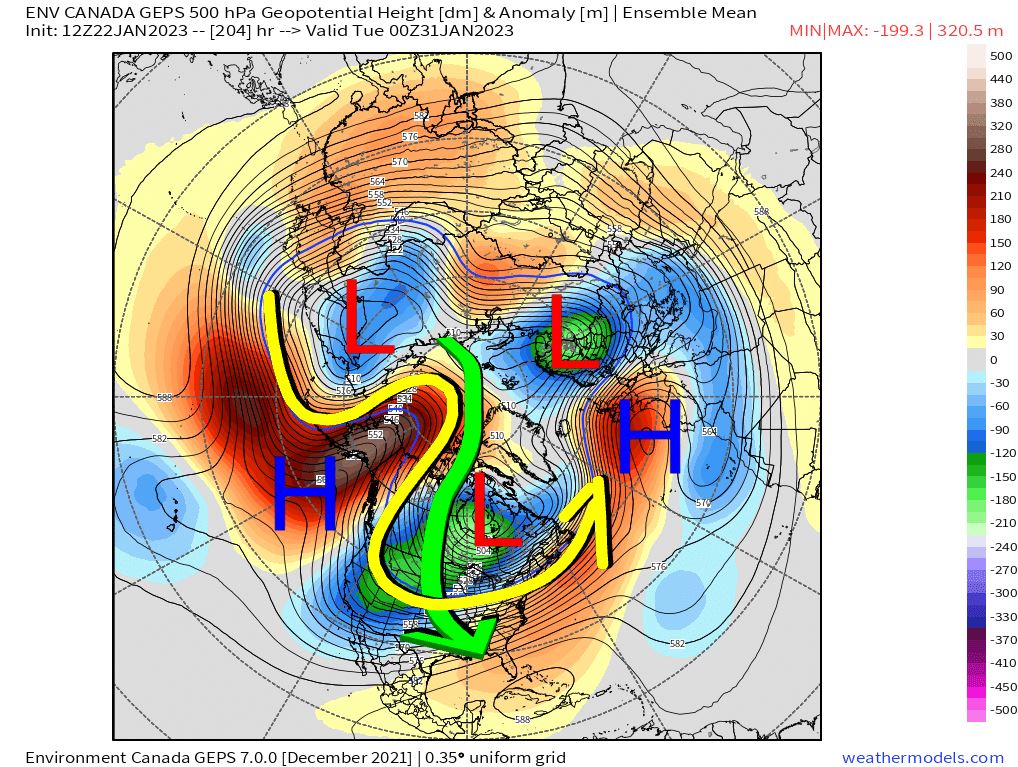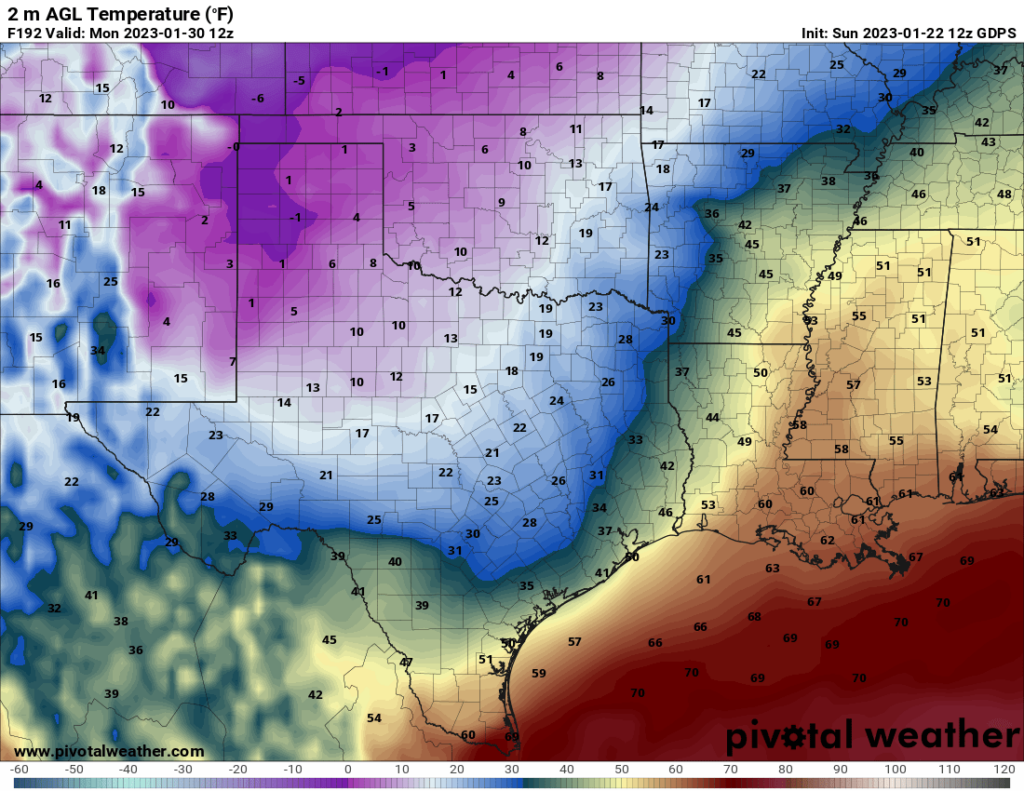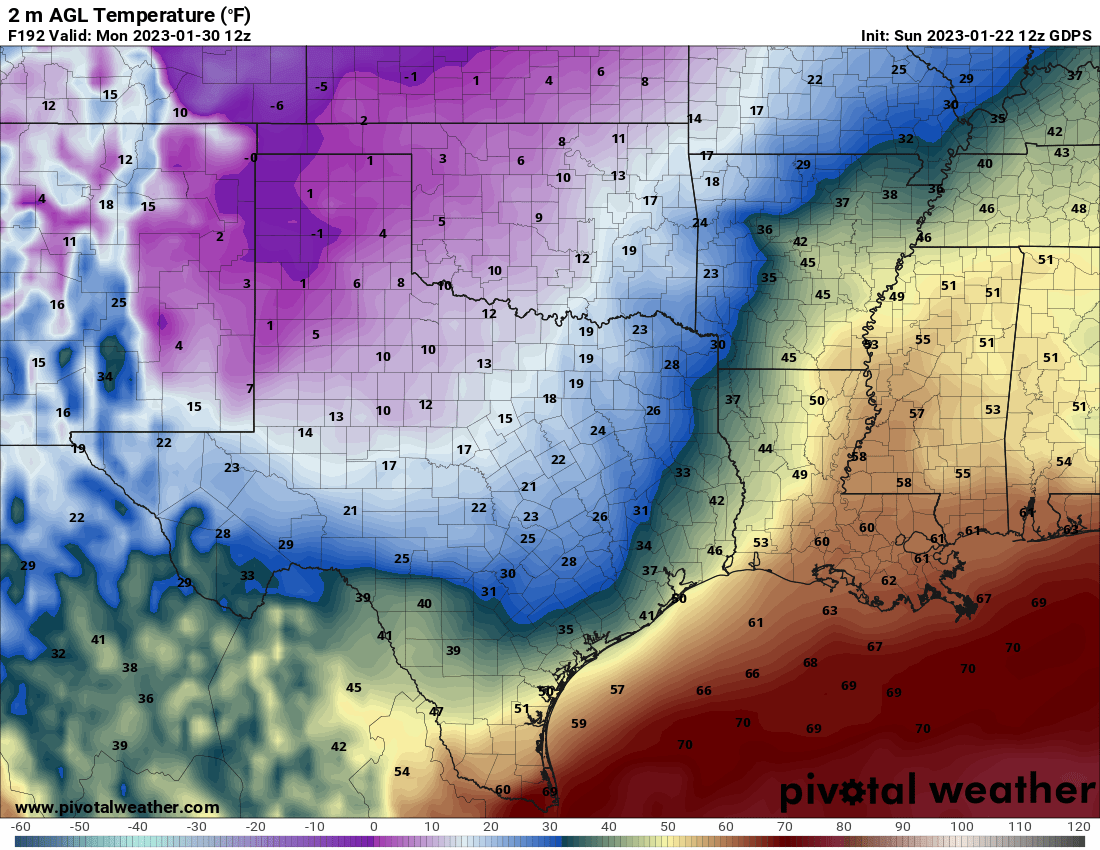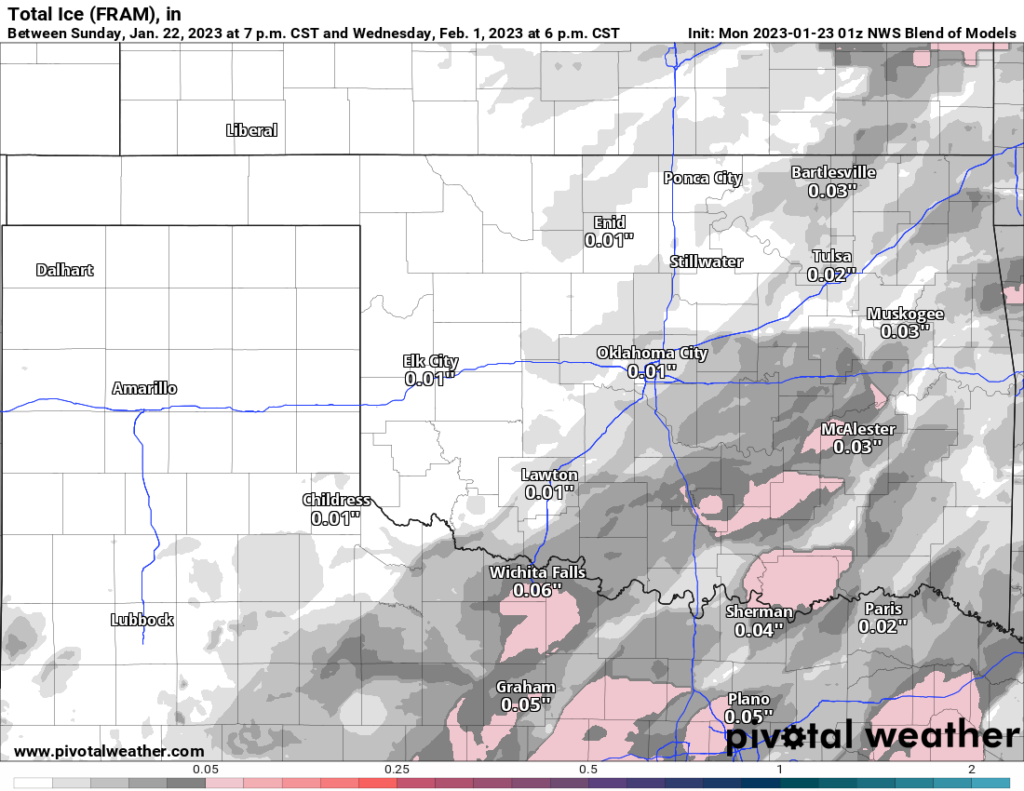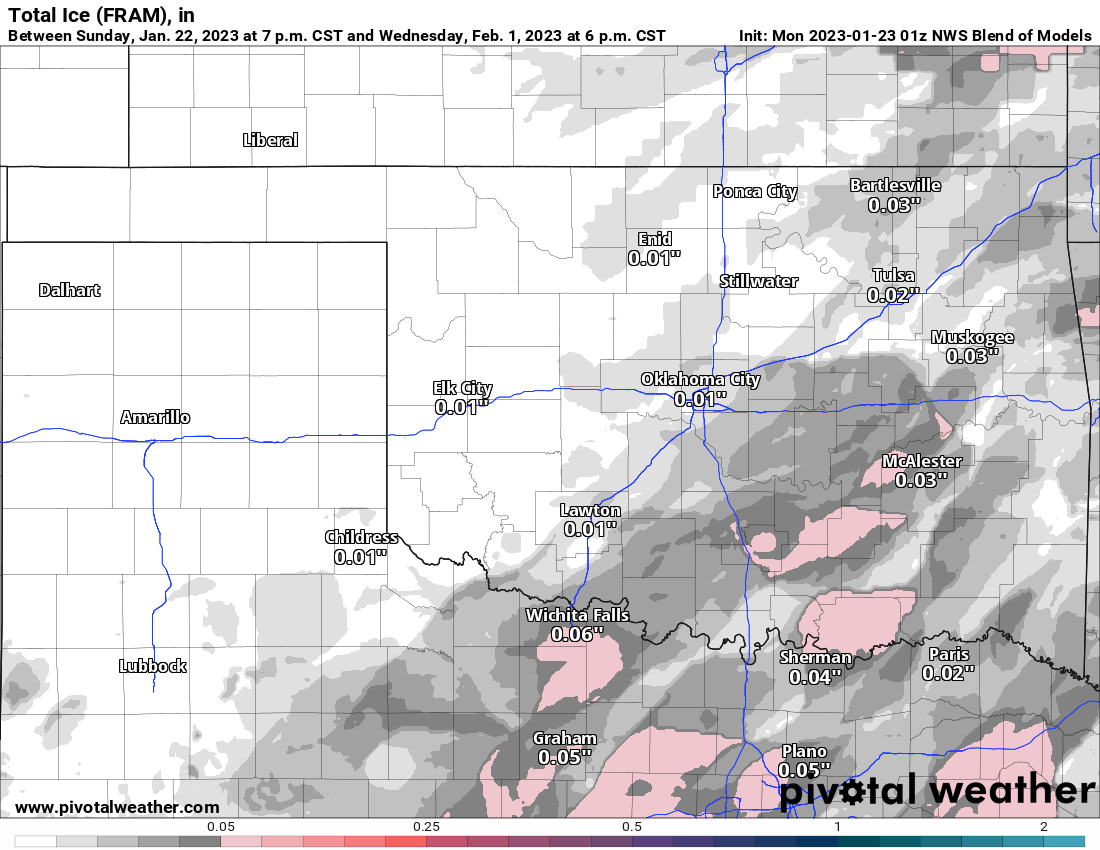 Temperature trend in OKC shown, but expect the last few days to be vastly different. I'll update as we go and be sure to join me Monday on my social media accounts for the latest update for Tuesday. Until then you can watch the replay of Sunday night below. -AT