Catastrophic Ice Storm Next Week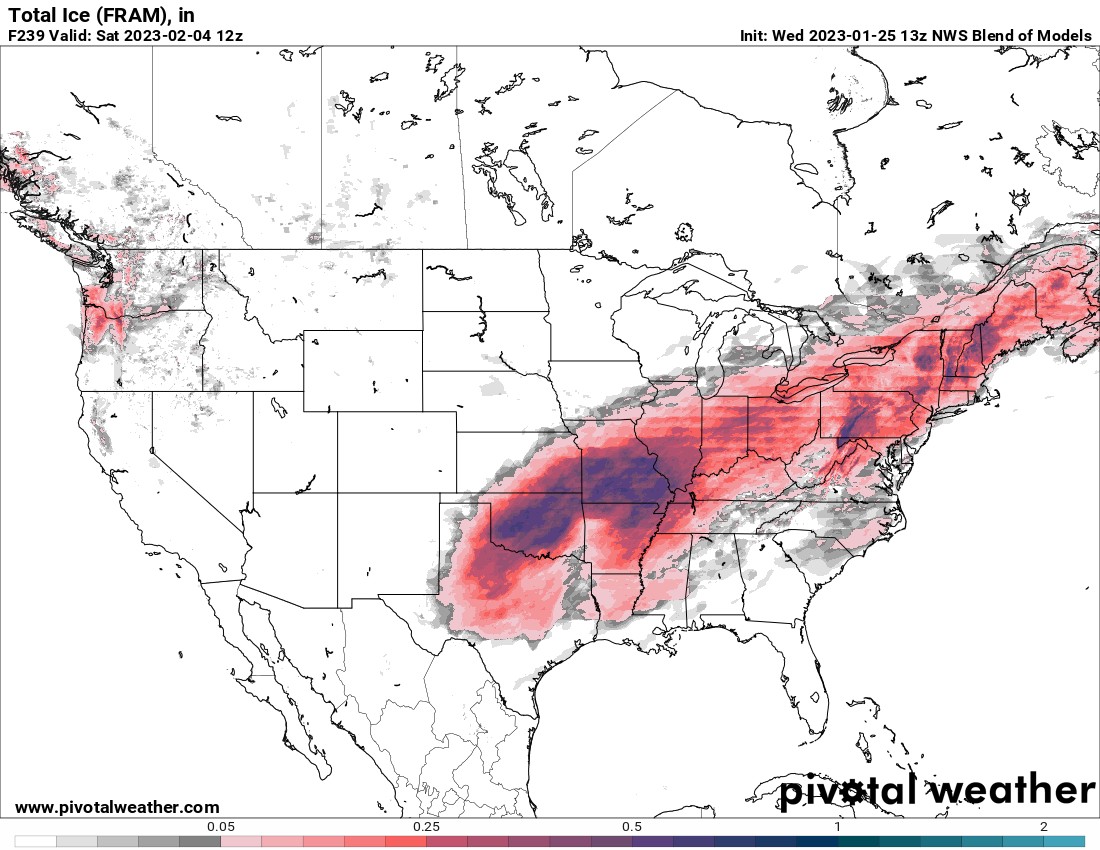 I usually just post a weekly forecast on Sundays. However, this upcoming event deserves an early post due to the nature of the disruption and preparation that needs to happen.
Two weeks ago I began talking about a pattern change that would bring arctic air back into the region with a chaotic Jetstream combination to produce precipitation opportunities. The European hinted at a prolonged ice storm last week. Now several days later, all models have come around to the idea of a classic ice storm setup, not only for Oklahoma, but across a large swath of the country.
I'll have more on this in the coming days as we discuss amounts and fine tune placement. As it stands now, you might want to start making preparations for travel, power outages, etc. Timing of the event will start Monday and will likely last a few days. This has catastrophic potential. Plan accordingly.