The upper level pattern is quite active. So much so, it's brining 5 storm system into the Southern Plains over the next two weeks. At the same time there will be occasional cold air intrusions from Canada. We have to time these things out just right to get ice or snow, otherwise it's just rain. It's also still possible to get some severe weather too. It all depends on what each system has to work with.
Take a look at the Jetstream animation through the 21st of February. We have 5 large storm systems moving through indicated by the dark blue/purple blobs that rotate through. The first two hit this week, followed by the next on around Monday. Each of these should bring some decent precipitation with them.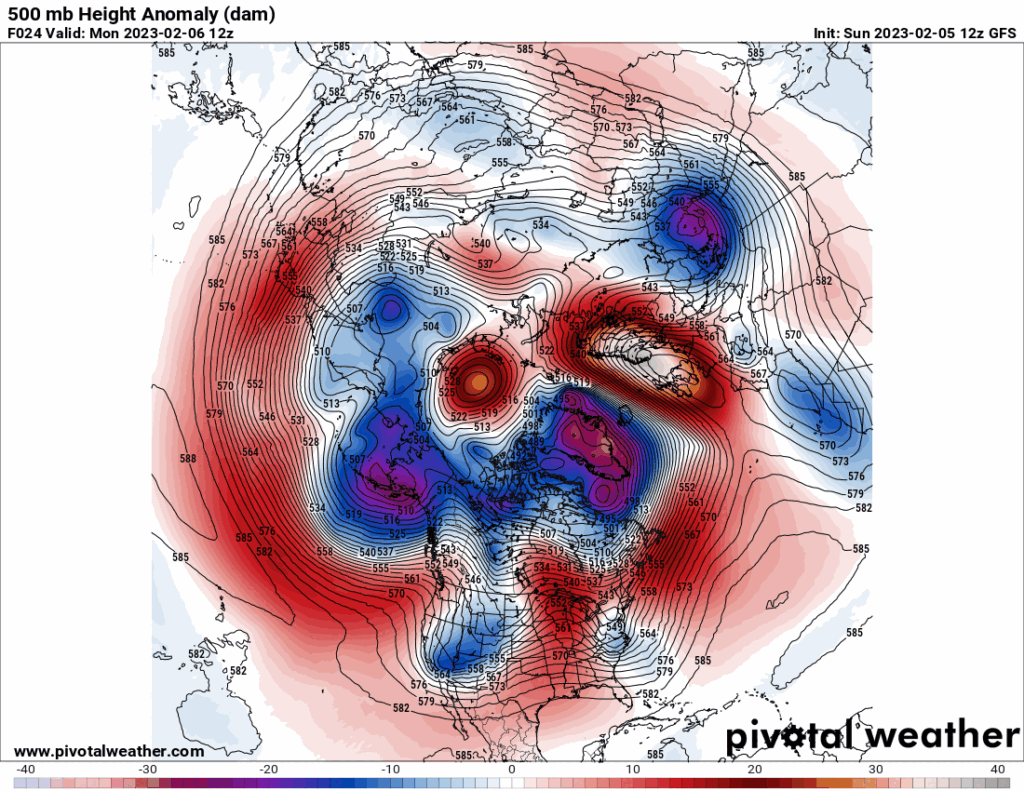 As the first wave moves in, expect scattered showers and storms to develop Monday night as a weak cold front moves in. The rain will linger through Wednesday across the eastern areas of the state. On the backside of the system, it just might be cold enough for a rain/snow mix late Tuesday night and Wednesday morning across parts of C and N OK. This also extends into Kansas. It may be enough snow to coat the ground briefly in some areas. I'll have more on this slim possibility in my live broadcasts at 1145am and 930pm.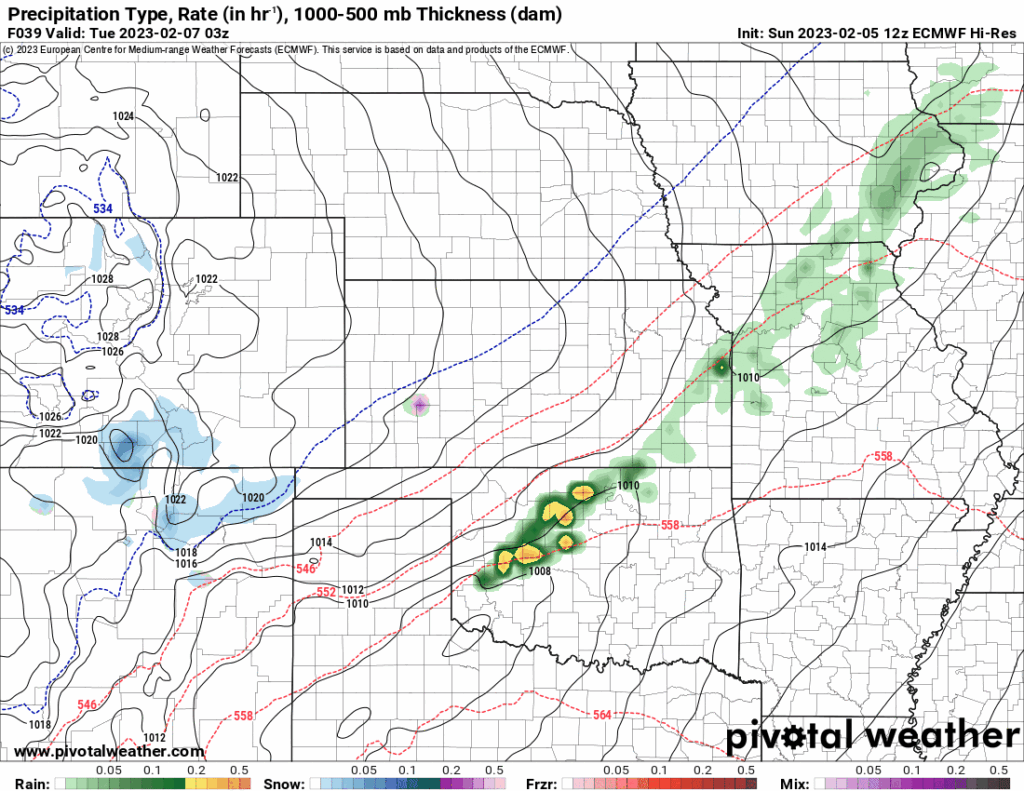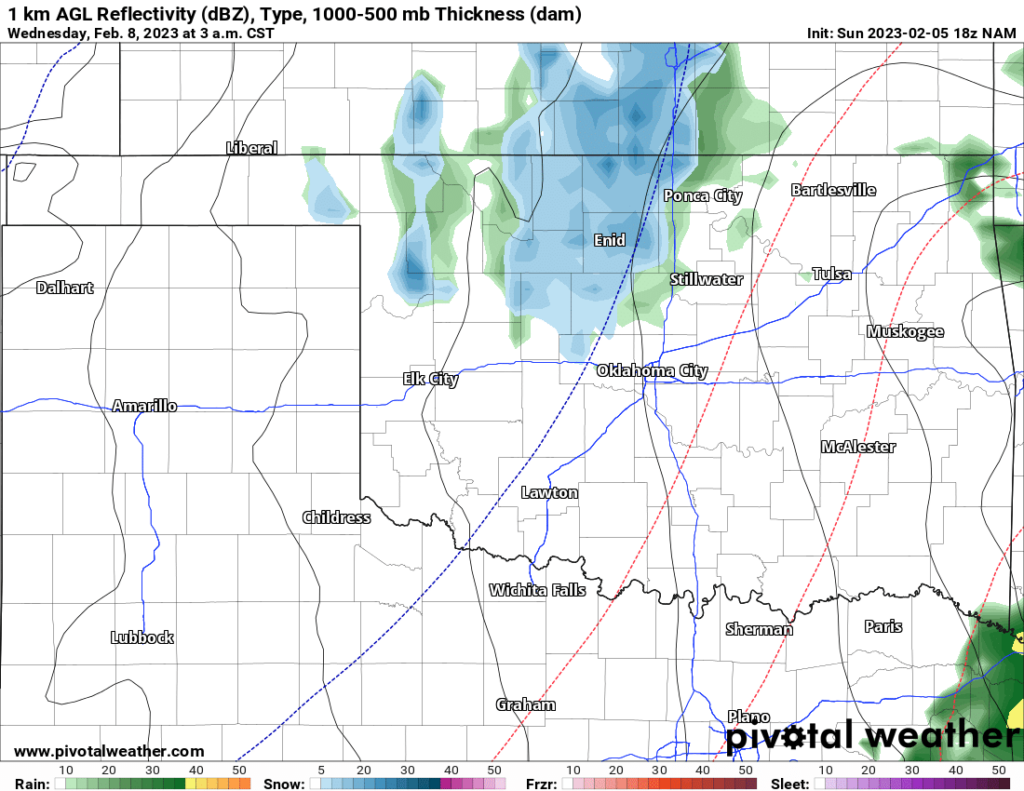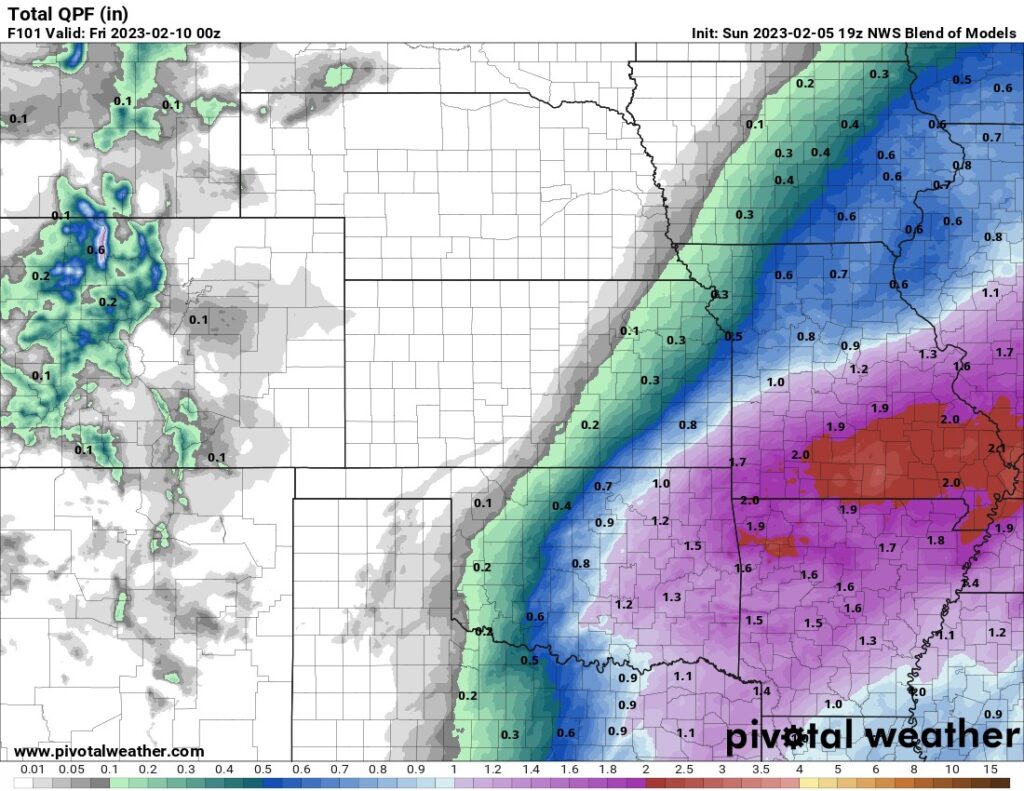 Regardless if it gets cold enough for a little wet snow, the precipitation amounts will be very good with this week's systems. The second system works through late Thursday and Friday. The snow signal is there, but weak in the data. The European is the most agressive and an outliter due to its upper low track. Not all of its 50 ensembles agree, only a few are onboard for measureable snow in OKC for example. Best location for measureable snow would be the NE quadrant of Oklahoma on Friday, which does include Tulsa, but isn't even well indicated on the snow map below.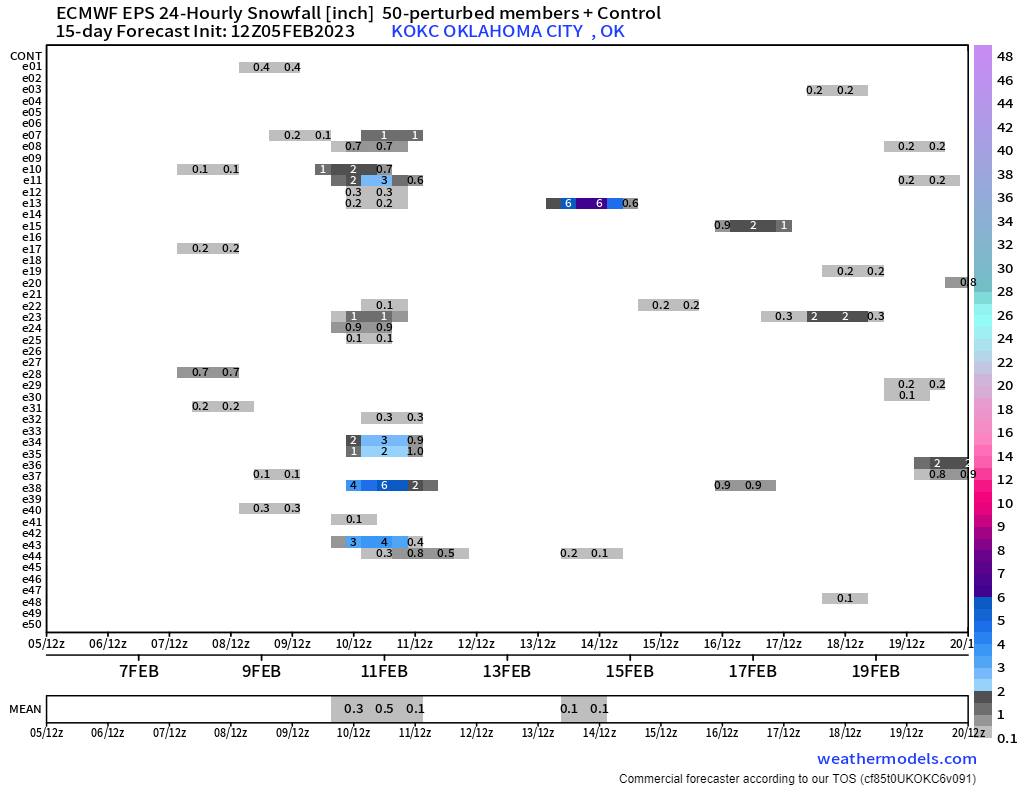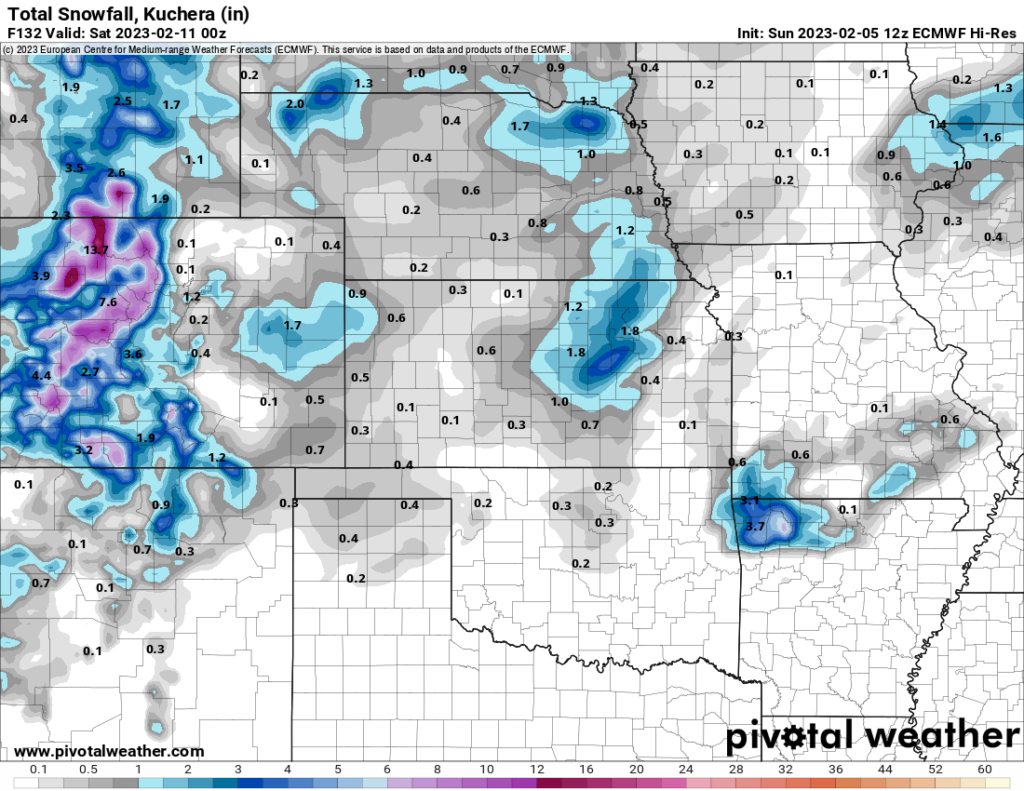 Temperatures are going to be staying either seasonable or a bit mild. Over the OKC temperature trend, I'd knock down those Friday readings into the 30s for highs, otherwise not bad.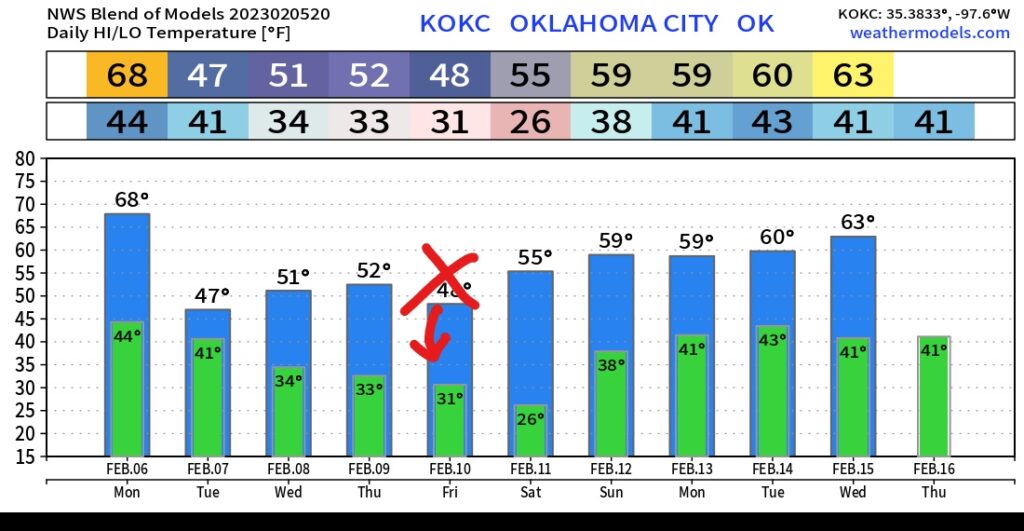 Beyond this week's outlook, expect more rain to move in Sunday night and Monday to start the following week. I'll keep an eye out on cold air. Our next big push of arctic air into the country may not occur until around the 15th and the 21st.