Active Week with Rain, Severe Storms, Snow and Wind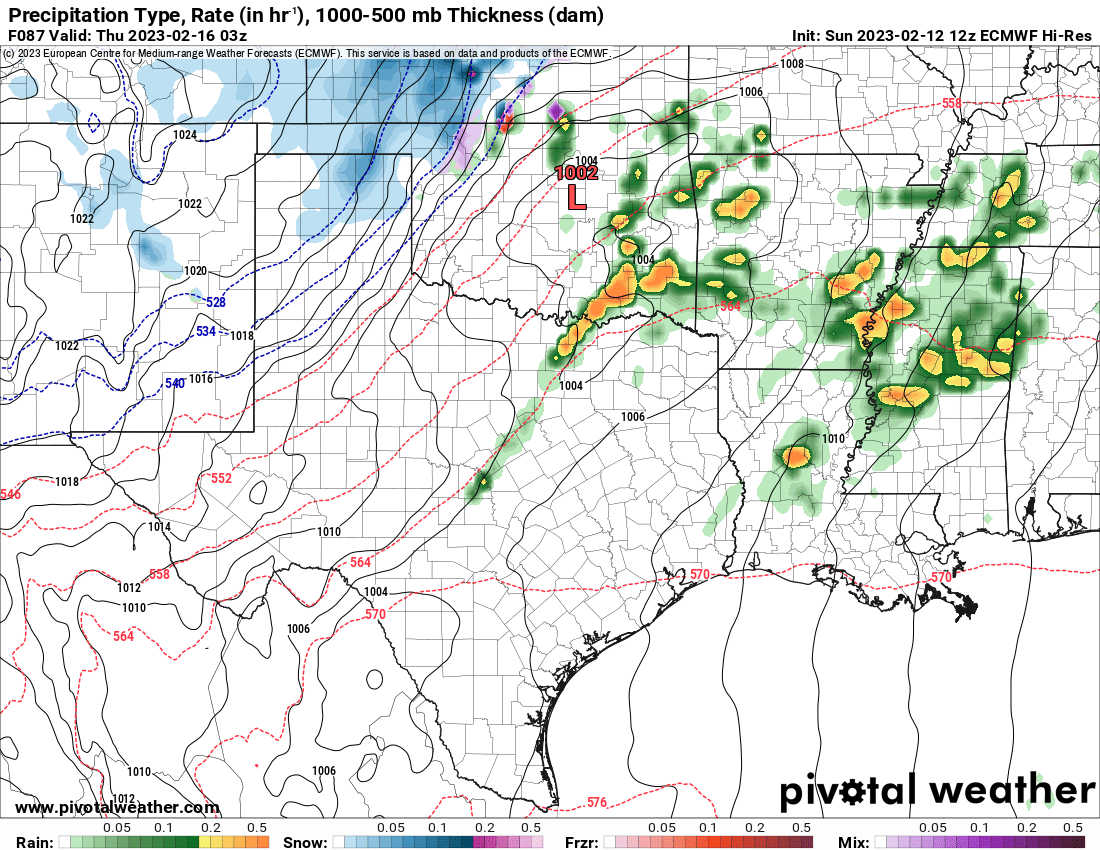 A busy week is ahead in the weather department. Forget about UFOs for a second, eventhough we've apparently shot down 3 along with a balloon. It's time to take our focus off of little green men and on what you can expect during the week across Oklahoma.
The active Jetstream pattern continues with two large storm systems rolling through our region. The first one arrives late Monday and the other Wednesday. The second storm has trended to more of an open wave and farther north. As as result the severe weather potential with it is decreasing across Oklahoma and shifting more south into E TX. The Storm Prediction Center will adjust their long range outlook accordingly. As you can see by the Supercell Composite map, the more favored area is split between S AR and near Tyler, TX. I'll let you know if trends change. Keep an eye out from the DFW area east and south to see if potential improves in your area for severe storms.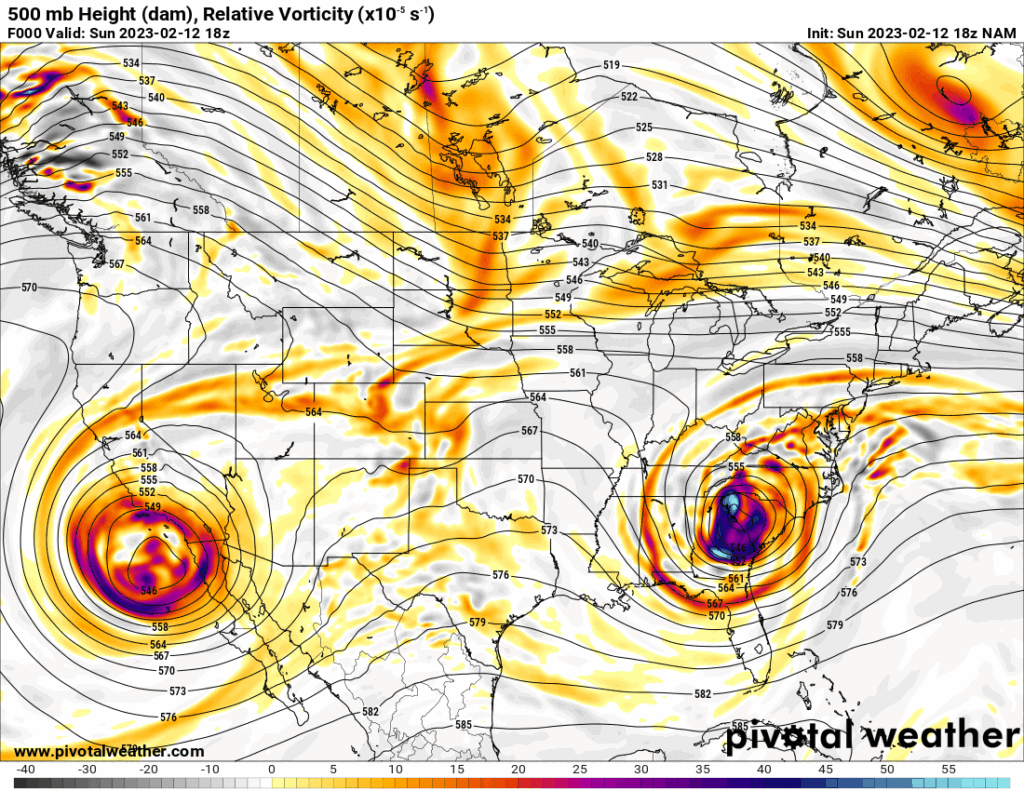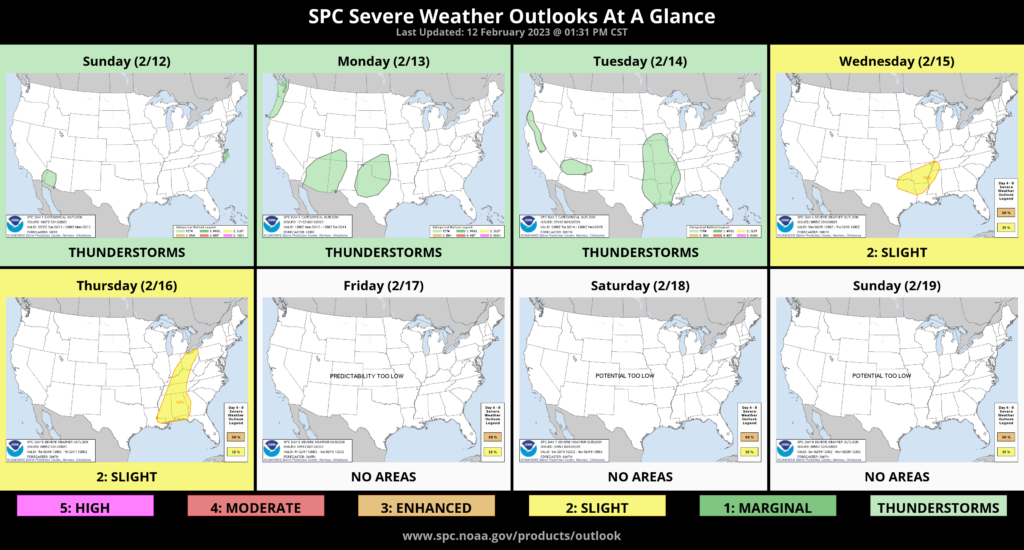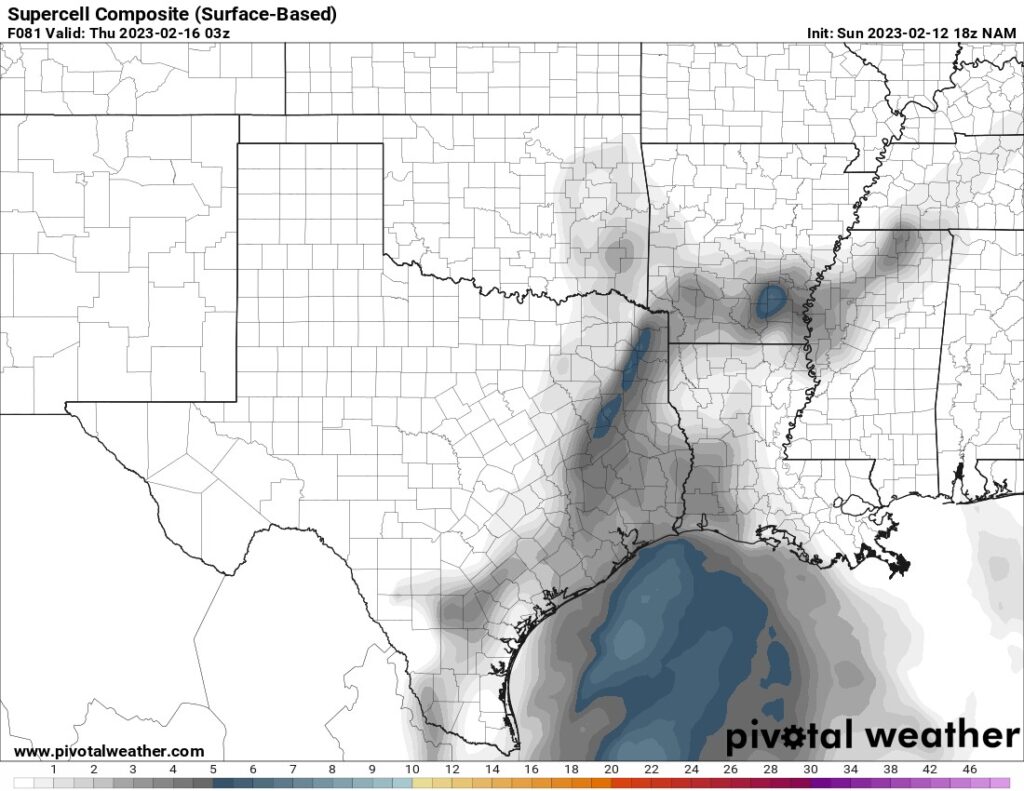 The first storm system is going to bring us some more much needed rainfall. Timing of the rain is from Monday evening to Tuesday night, moving from west to east. The wind gusts will also kick up this week due to these systems rolling through.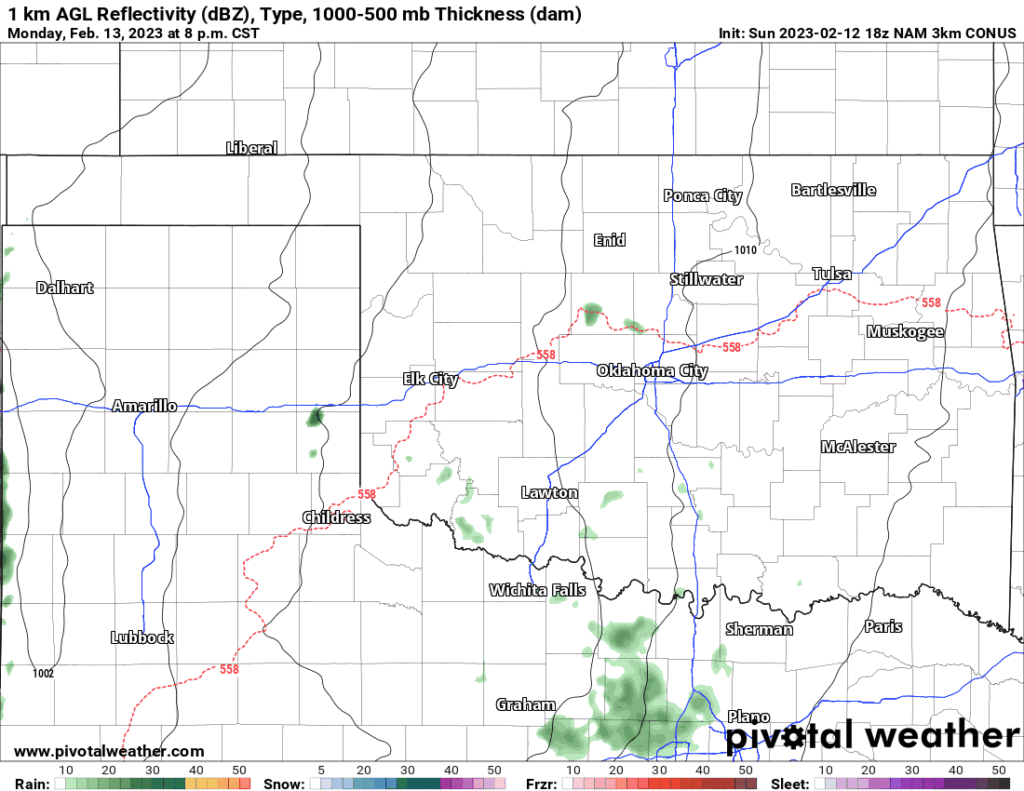 We'll see some good rainfall with this system as another half inch or more will occur in some areas. This adds to last week's rainfall totals shown below.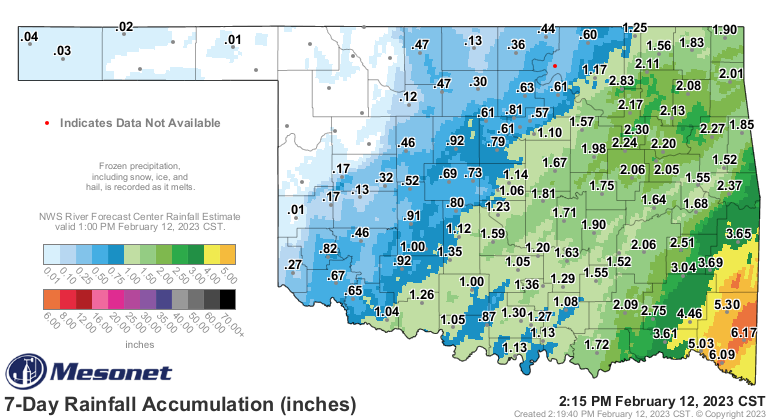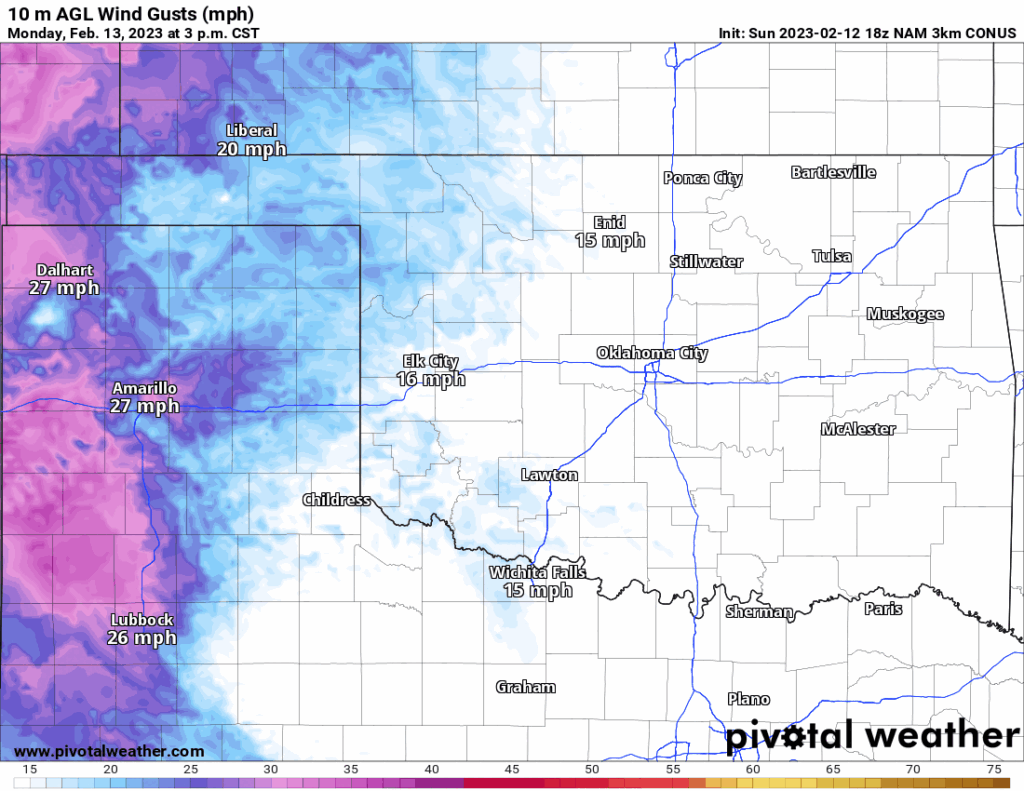 The second storm system is also going to generate some snowfall across far NW OK and into the panhandle on Wedesday. This snow stretches out north and west as well. An early estimated snowfall map is shown.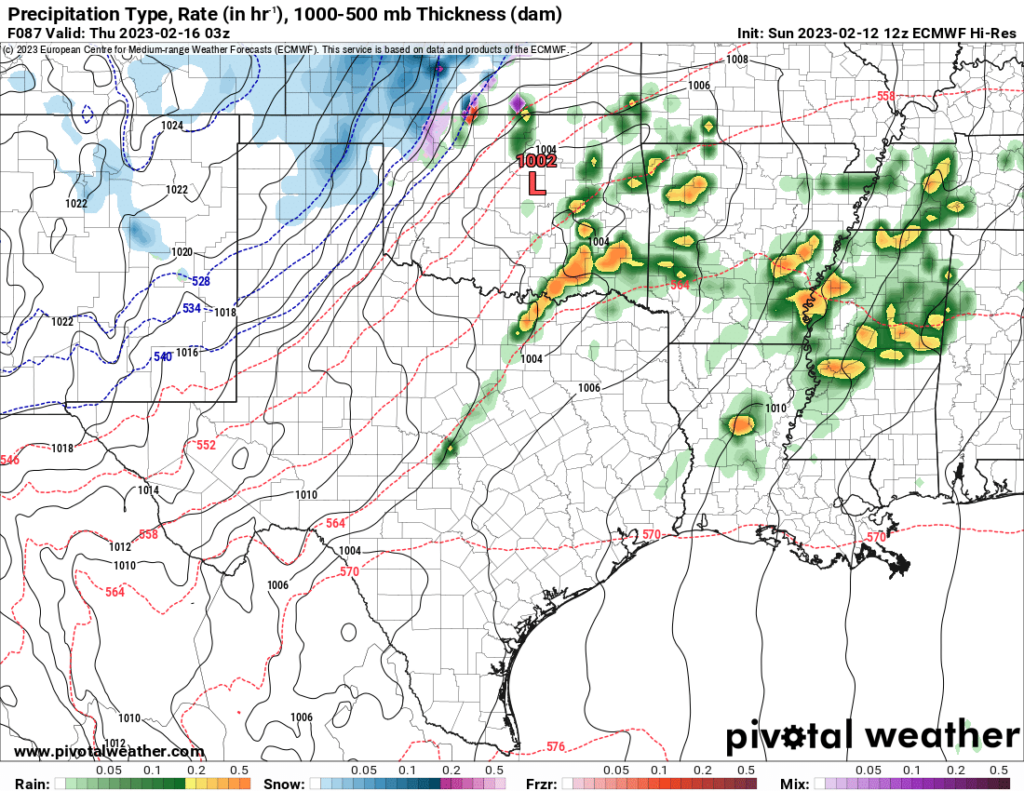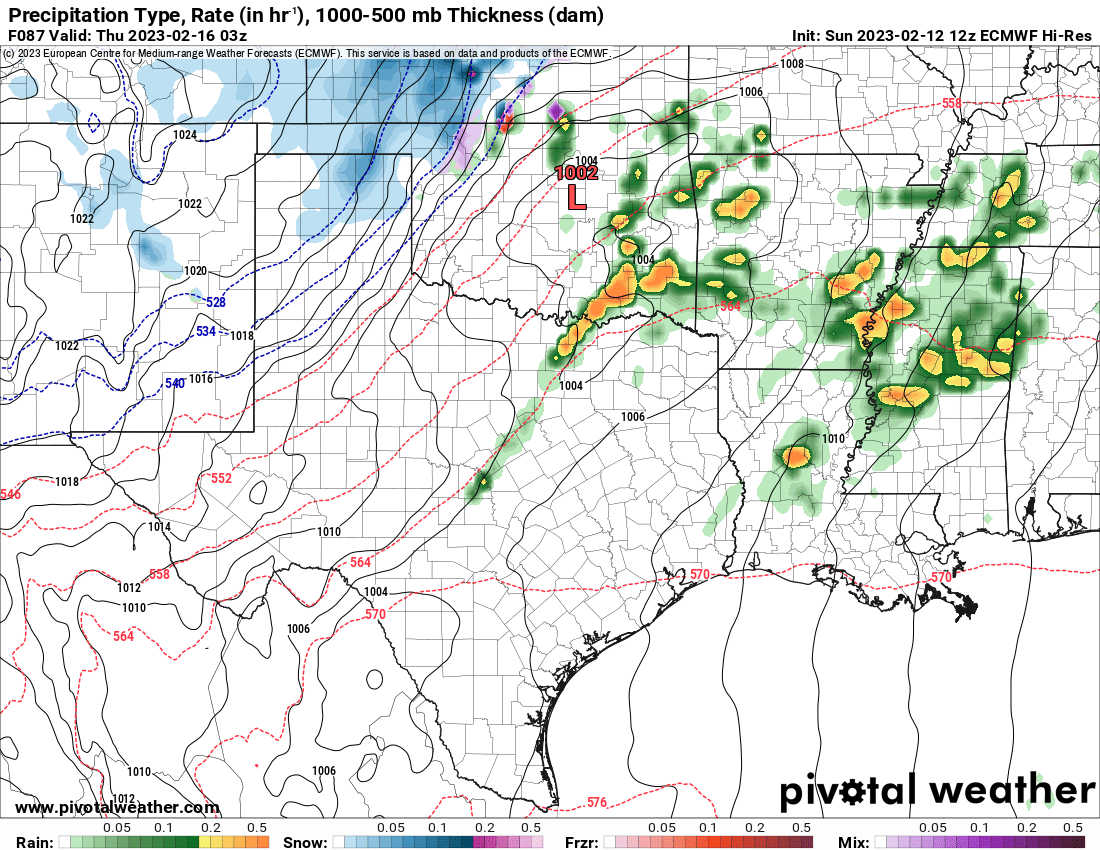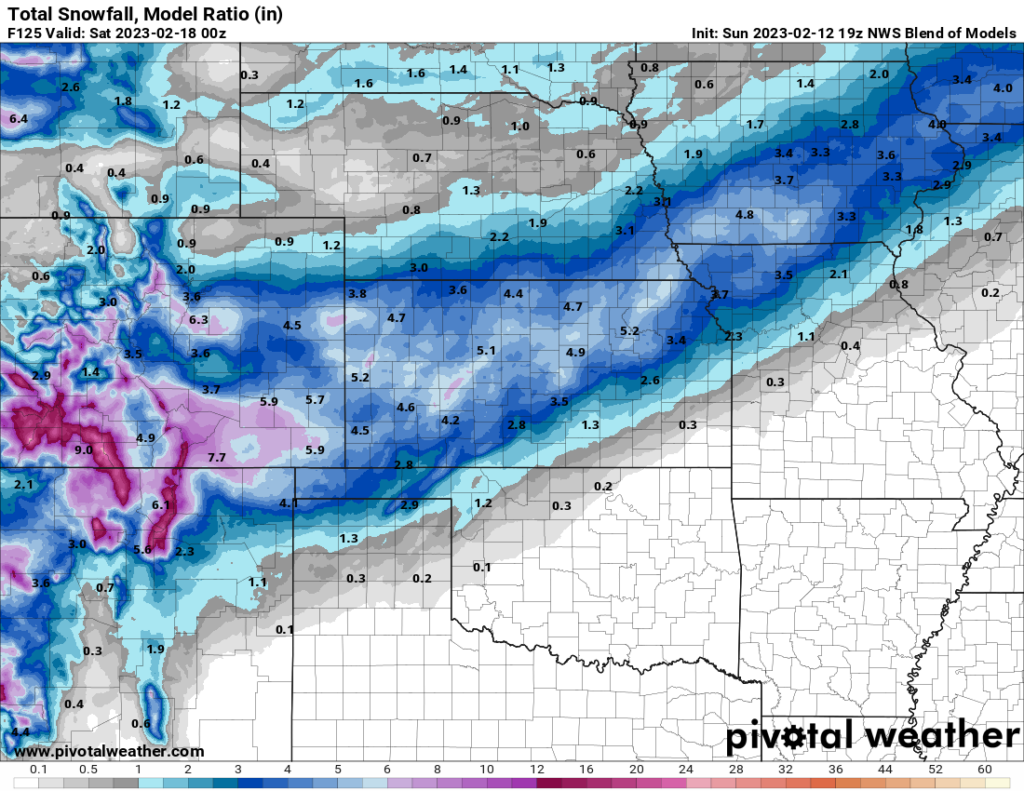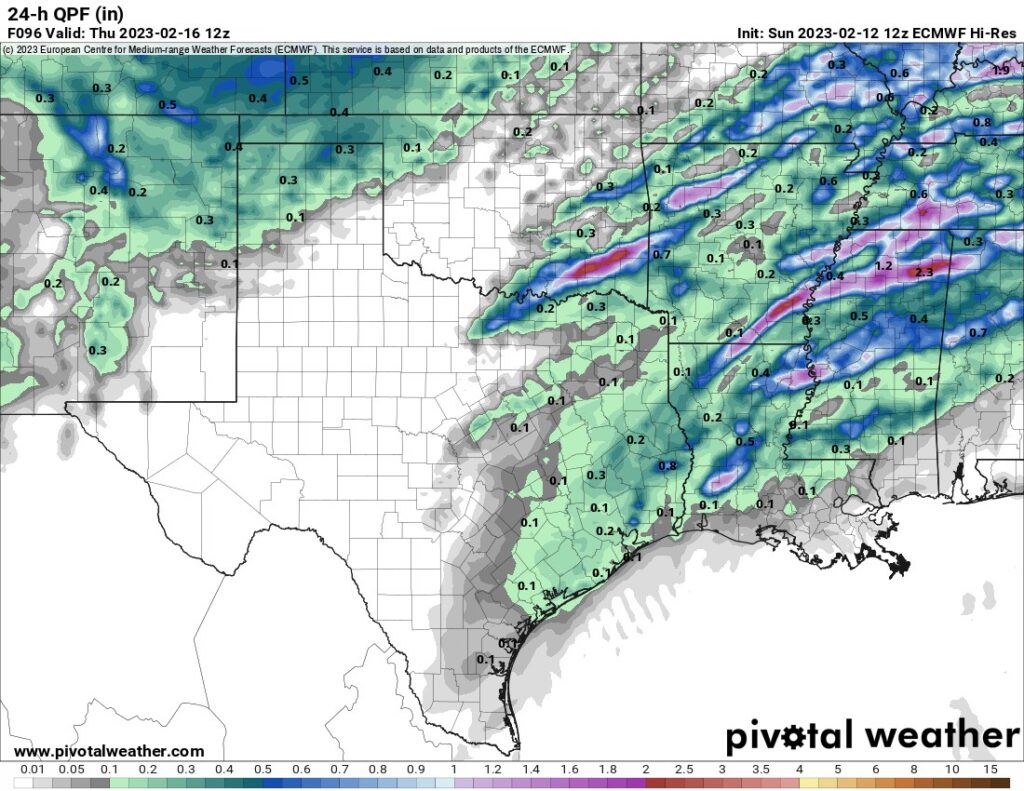 Speaking of snow. The pattern is still quite active through the month. Multiple upper level storm systems are swinging through and cold air is building across Canada. It doesn't take much to get a chunk of that here in Oklahoma. Models continue to show a winter storm signal around the 21st. The Euro ensembles have a snow signal shown below. The Canadian started to show the potential for ice in it's operation run this morning. We have plenty of time to iron out the details. As a result, the OKC temperature trend may change over the last few days. I'll update during my live broadcasts. -AT