A Spring Tease then a Winter Slam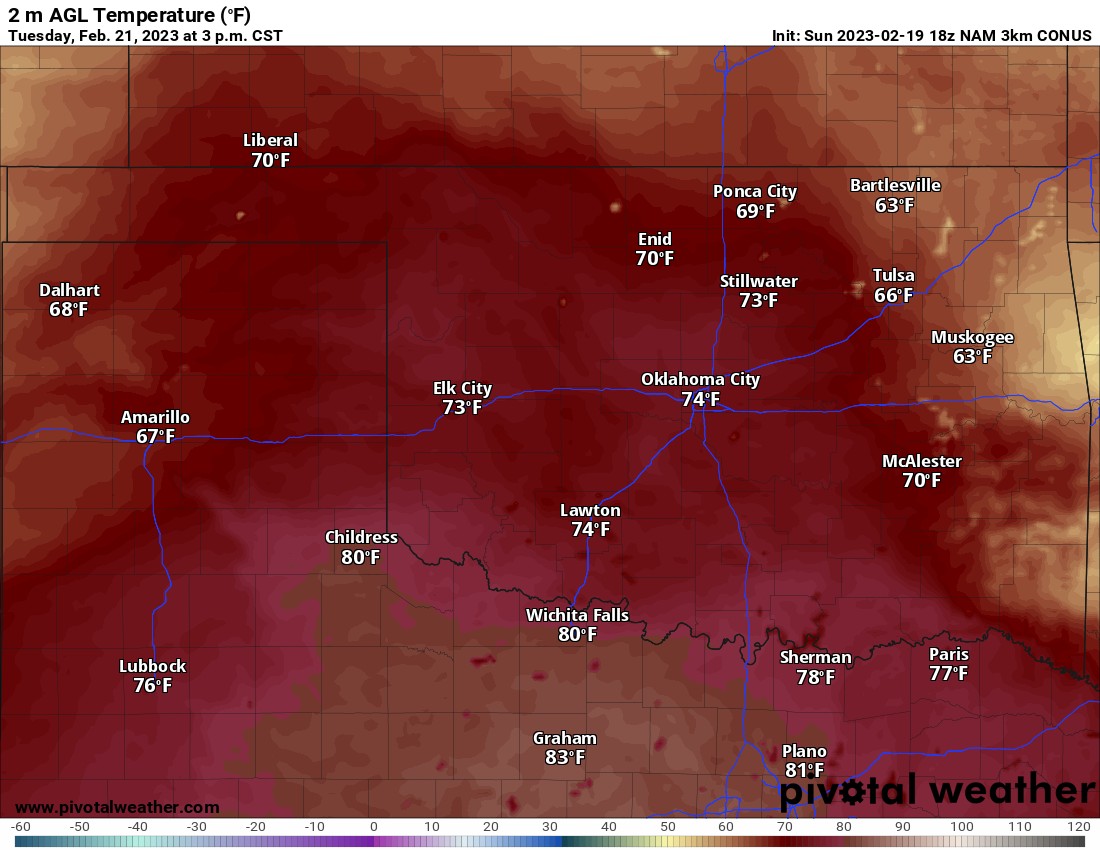 This week gives us a taste of Spring followed by a rude reminder that Winter isn't over.
Our first upper storm system will move through the area on Wednesday. A broad SW flow aloft will develop overhead as a little arctic air sneaks in for Thursday and Friday. This upper flow should develop some light precipitation Friday and Saturday. The next big wave clears it all out on the following Monday.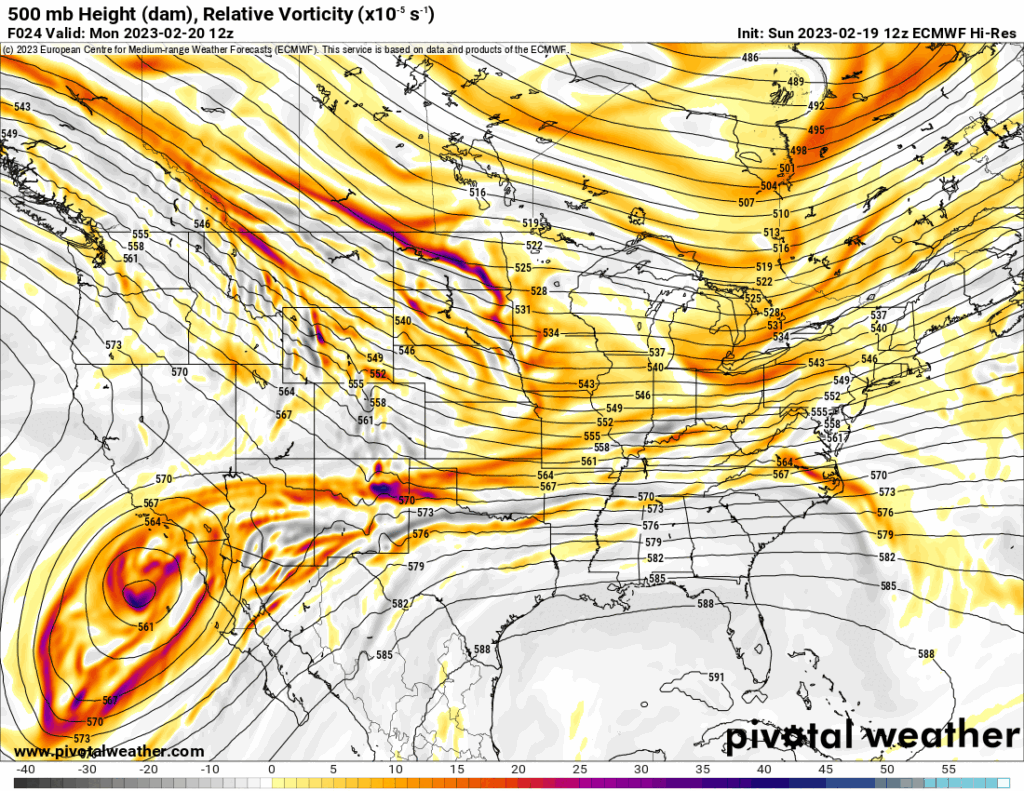 Temperatures are going to be very nice the first three days of the week. Highs statewide into the 60s and 70s. The map for Tuesday even has a few 80s on it.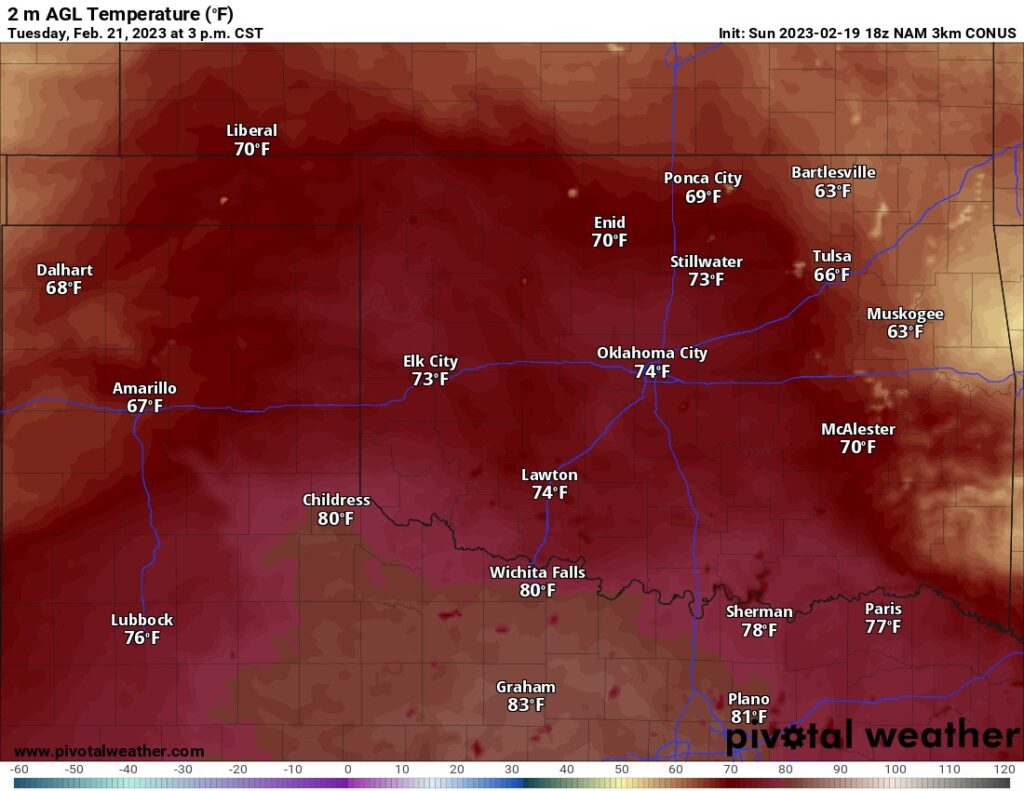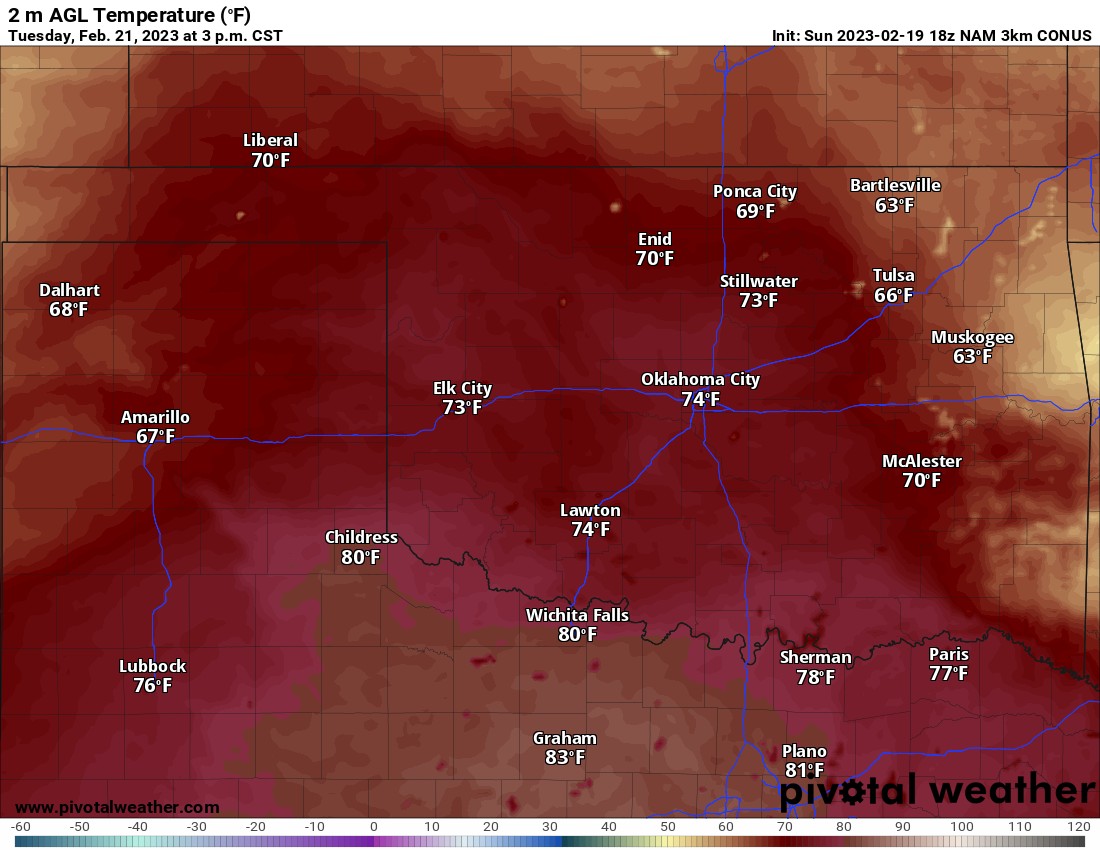 Rain should start by daybreak Wednesday morning and move from west to east during the day. The highest totals will be east of I-35.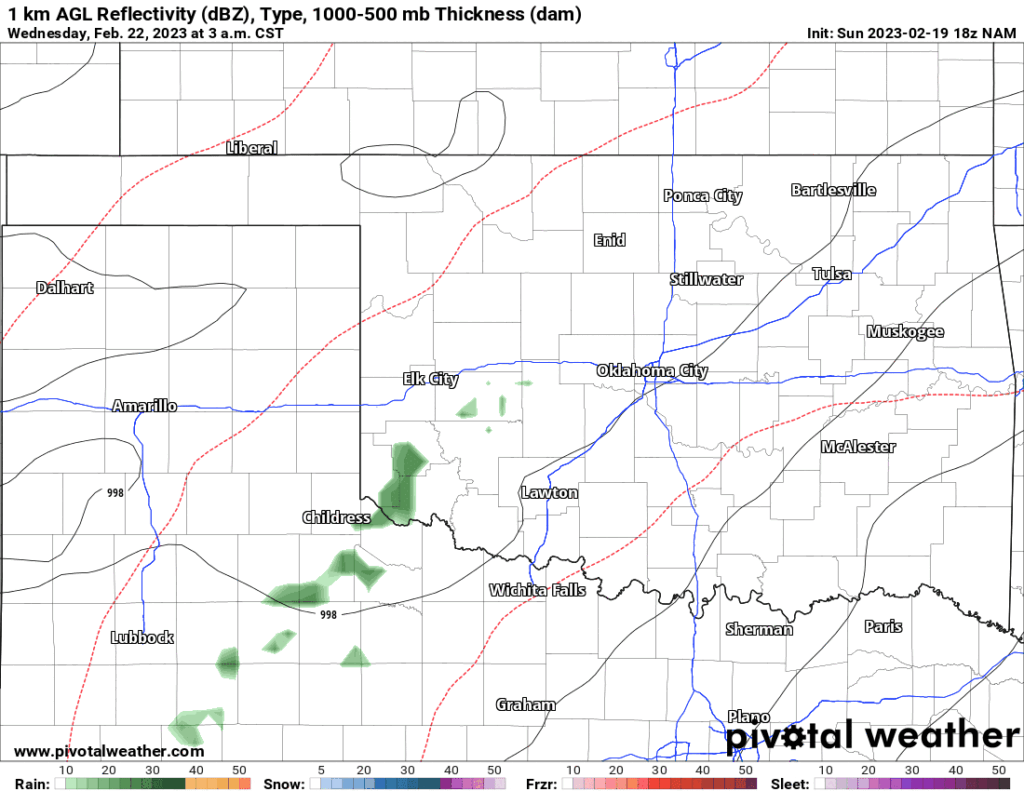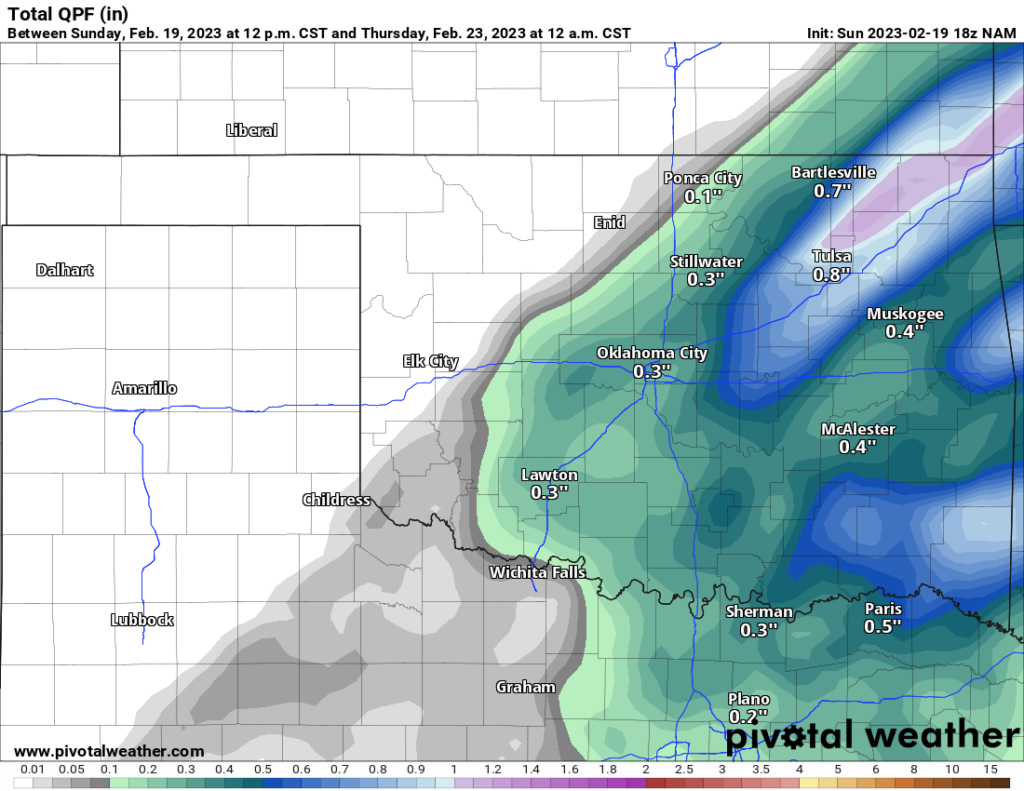 As of now, models are struggling with how cold the arctic airmass will be once it arrives on Thursday and Friday. Expect Friday to be the colder of the two. The Canadian has C and N OK cold enough for a little light freezing rain during the day. Amounts right now are light enough to where we may have some slippery roadways, but nothing significant to cause any other issues. That activity drifts north into KS and MO late Friday as well, so pay attention to the forecast for later in the week.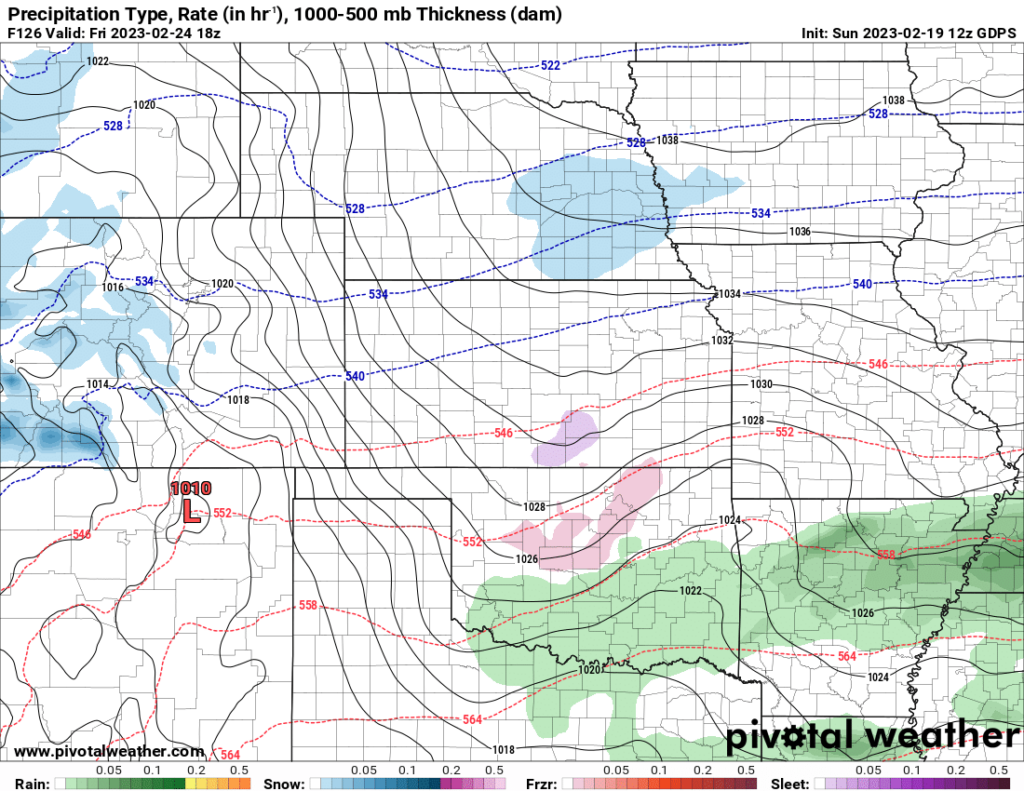 The final system rolls through Sunday night into Monday generating another round of rain and possibly a winter mix as well for Monday. I'll keep an eye on it.
Meanwhile, expect a nice warm-up through Wednesday before the arctic front arrives. The numbers shown here for Thursday through Saturday will likely be too warm, as well as that Monday/Tuesday period. Enjoy the taste of Spring! -AT