Oklahoma Severe Weather Season Begins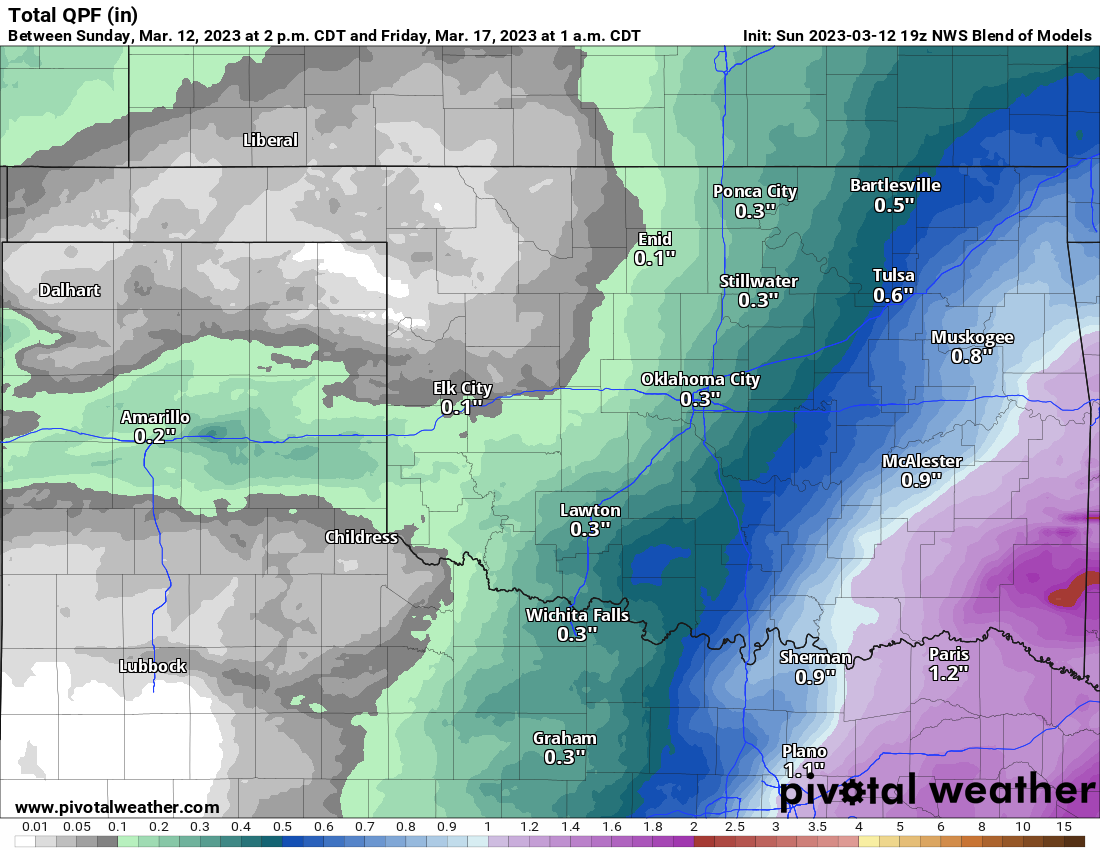 March 15th to June 15th is our typical Spring severe weather season. We usually see all types, hail, wind, tornadoes, flooding, etc. That said, does the start of the season mean we'll see severe weather this week, or even this month for that matter?
We're currently in a cold pattern as reinforcing cold fronts continue to move in from Canada. This can cause some wild swings in our temperatures and oftentimes can give us precipitation. But as far as severe storms go, the Storm Prediction Center outlook is fairly quiet. As far as the entire season is concerned, we are transitioning out of a La Nina and into El Nino. El Nino brings more rain to the Southern Plains, but it takes a while to ramp up. With Winter hanging on late, my thought is our severe weather season will be shortened to mid-April to mid-June. That said, it should be a lot more active during that time than it has been over the past few years. This may mean more tornadoes and hail storms for Oklahoma and surrounding areas.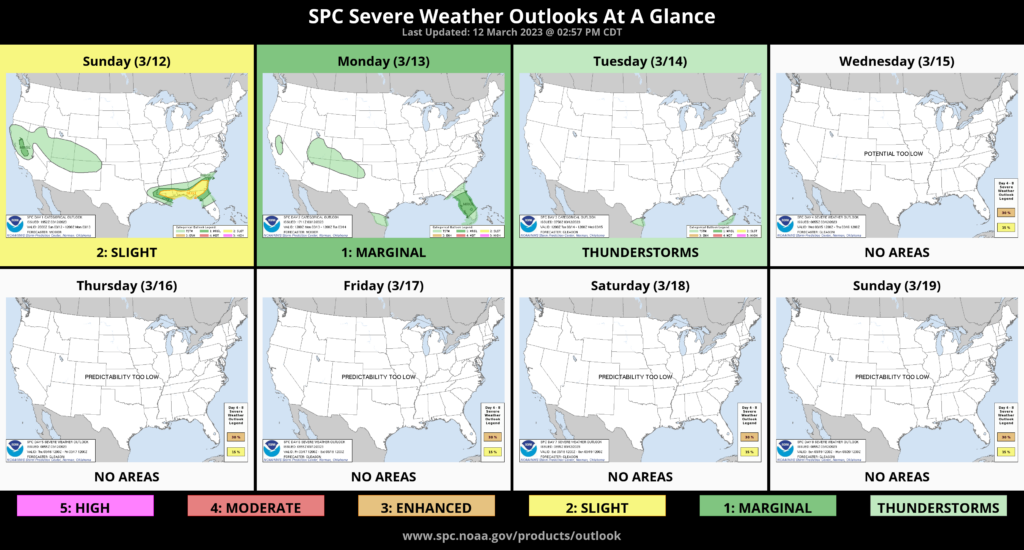 A couple of weak disturbances in the Jetstream will bring us a very light mix of rain/snow to Oklahoma on Monday and Tuesday. The first round drifts across the NW and into C OK as the second moves from W to E. In each case, precipitation totals will be scant. This means that any snowfall would at most coat the grassy surfaces for a brief period before quickly melting.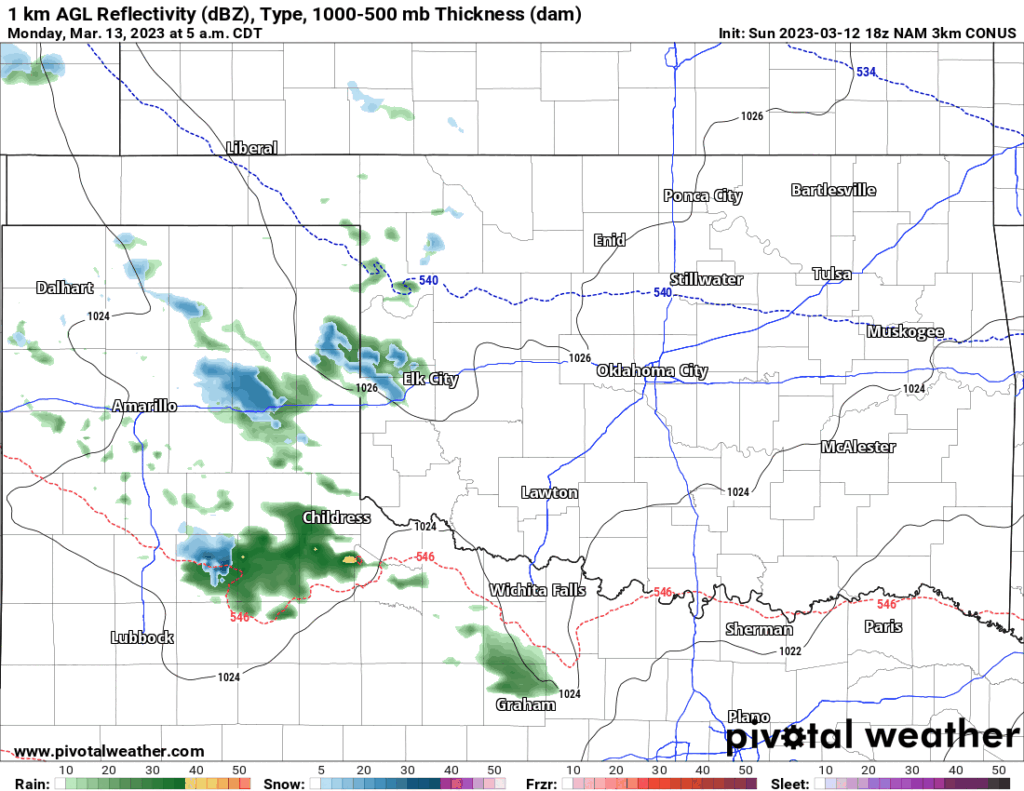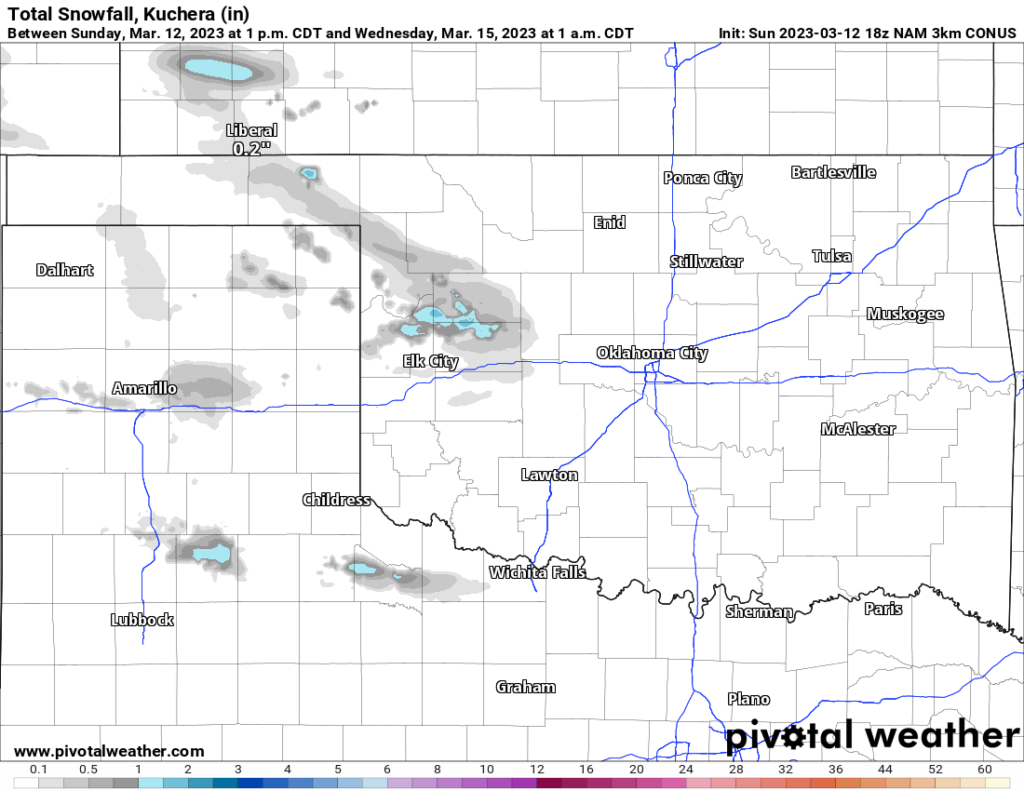 There will be a strong cold front that moves in during the day Thursday and before, during, and after the front, winds will kick up with gusts around 40 mph from Wednesday through Friday morning.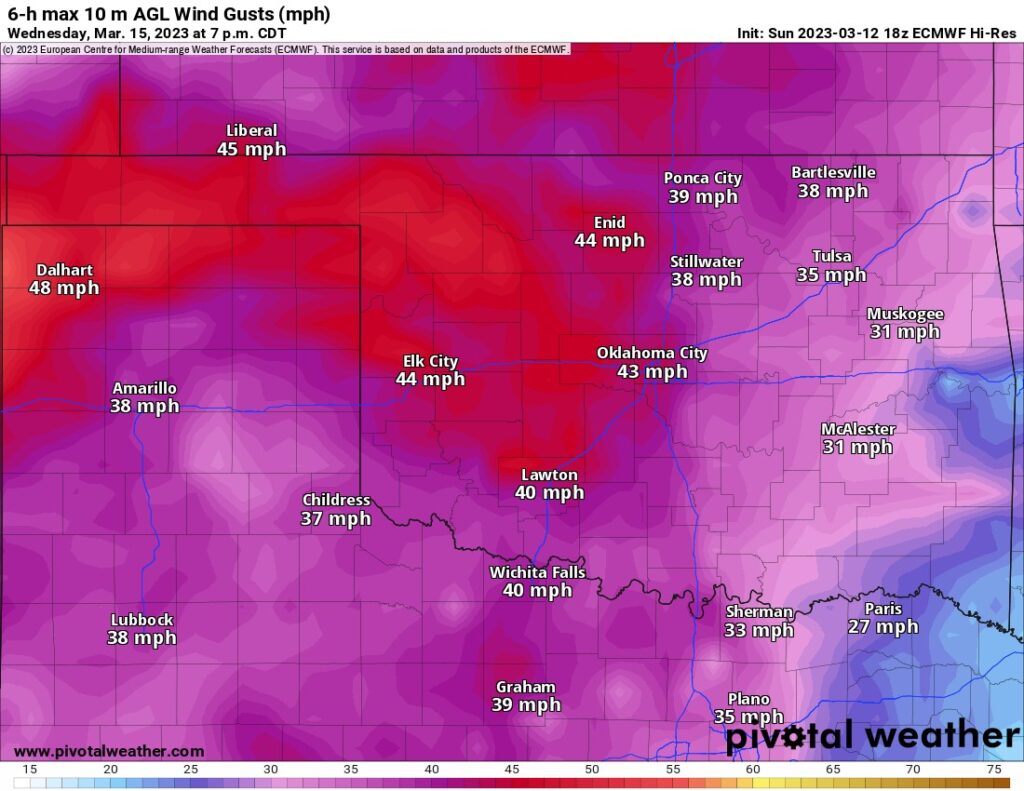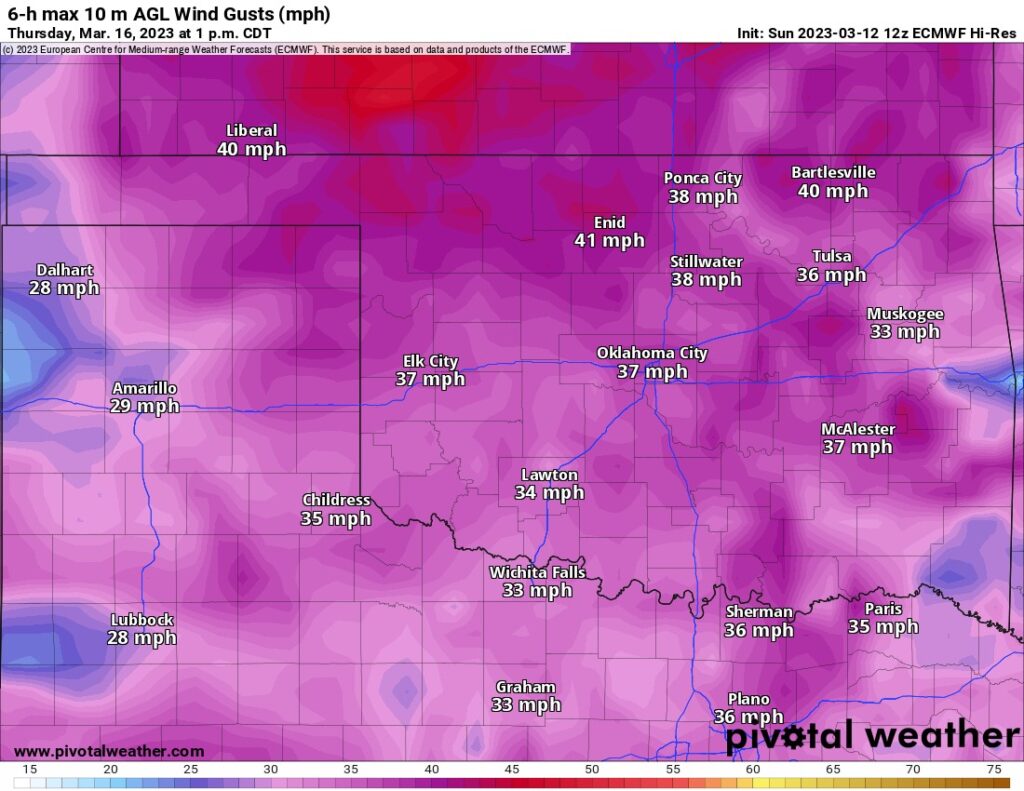 The cold front should trigger a round of showers and thunderstorms. Another system may bring additional light snow to the western half of Oklahoma late Sunday and Monday of the following week. A few of the global models do indicate some decent rain Thursday across the SE parts of Oklahoma. A model blend of rainfall totals is shown below.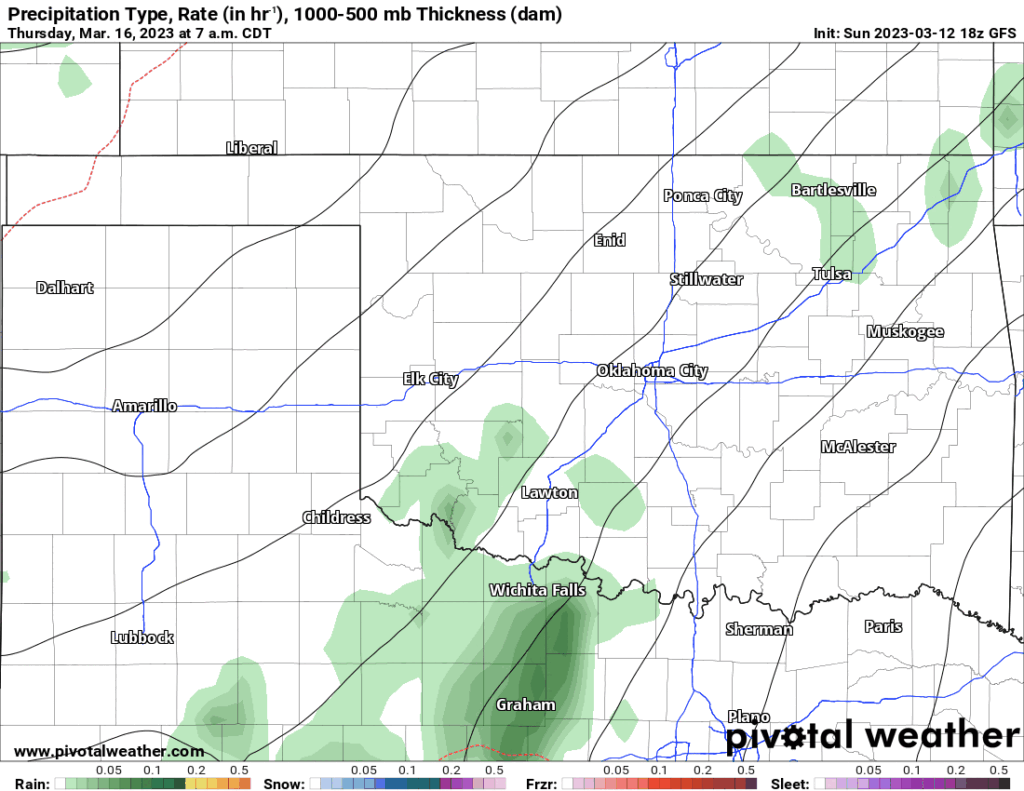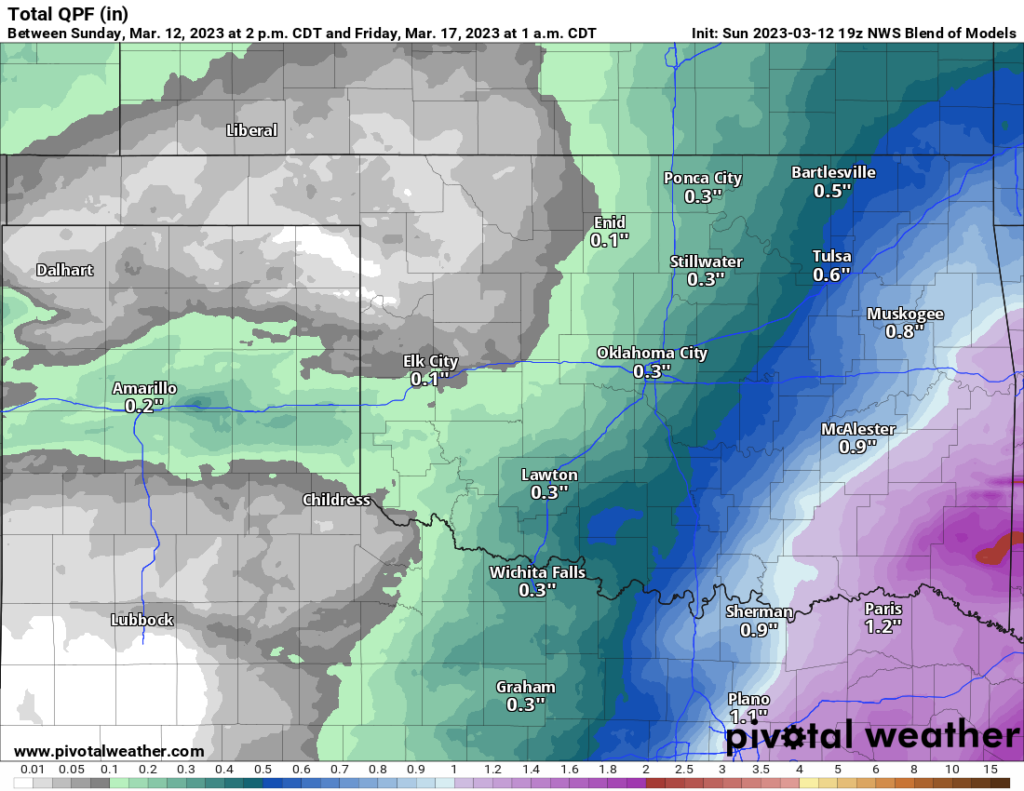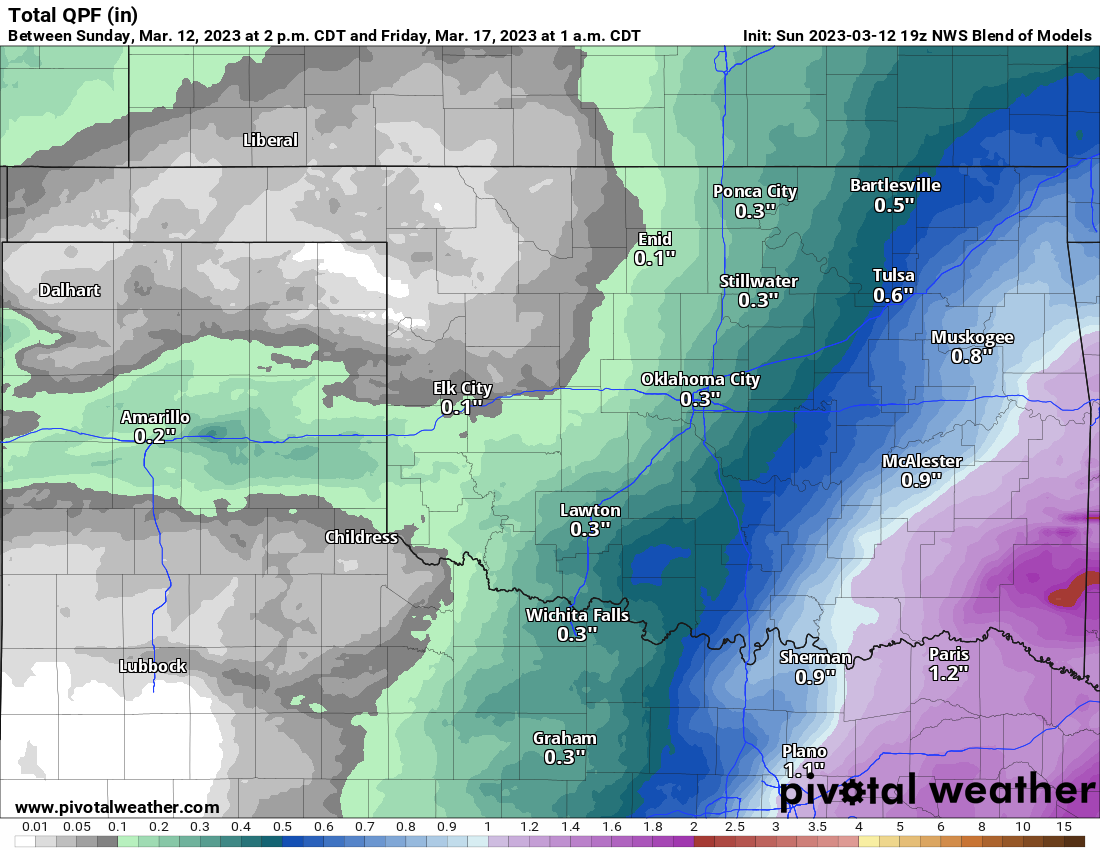 Finally, keep the winter clothes around as our temperatures are going to continue the seesaw trend as we transition out of Winter and into Spring. Also, another reminder not to plant until April!