Monday is our official start to Spring! You wouldn't know it looking at temperatures this morning though. What is up with some of this record-cold stuff? Brrr!!! It's another great reminder to stop yourself from planting in March! So when should you plant? Take a look at the average dates below.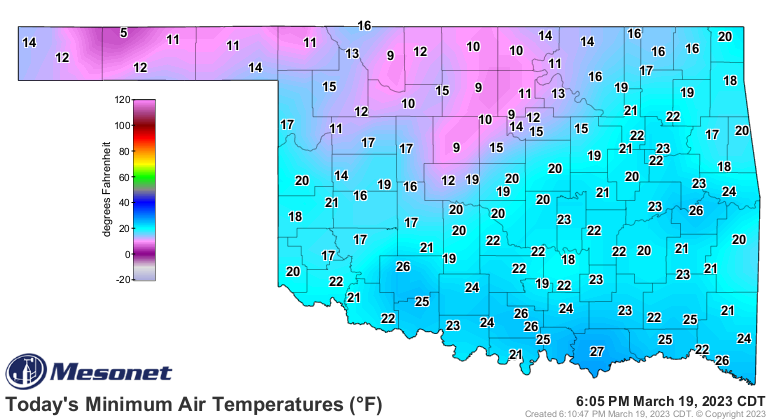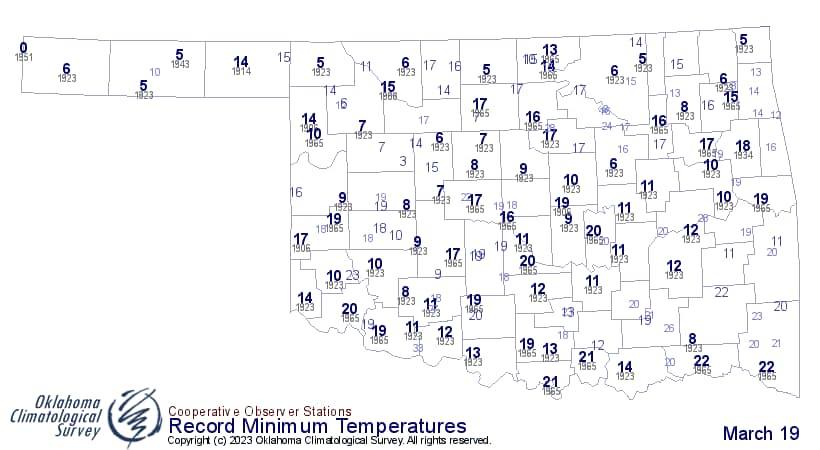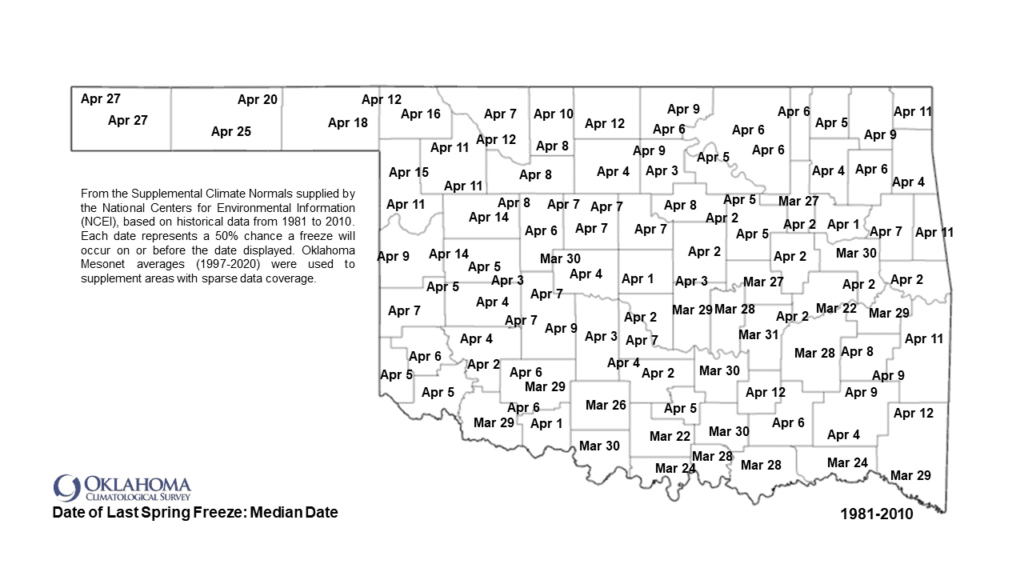 Now you may be saying, averages are great and all, but what about this year? Well, we're still locked into an occasional cold blast pattern. So I would recommend abiding by the dates above. One of our models indicates a freeze for the 28th and the 1st. If you do plant early, just have a way to cover them up on a few frosty mornings.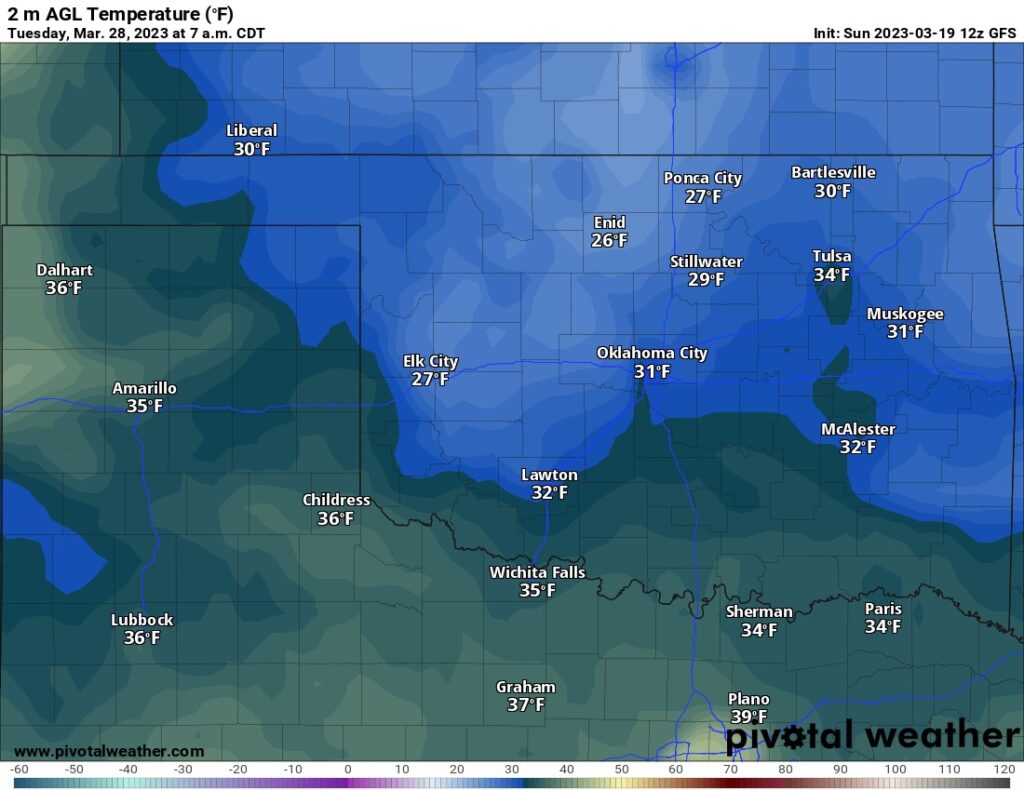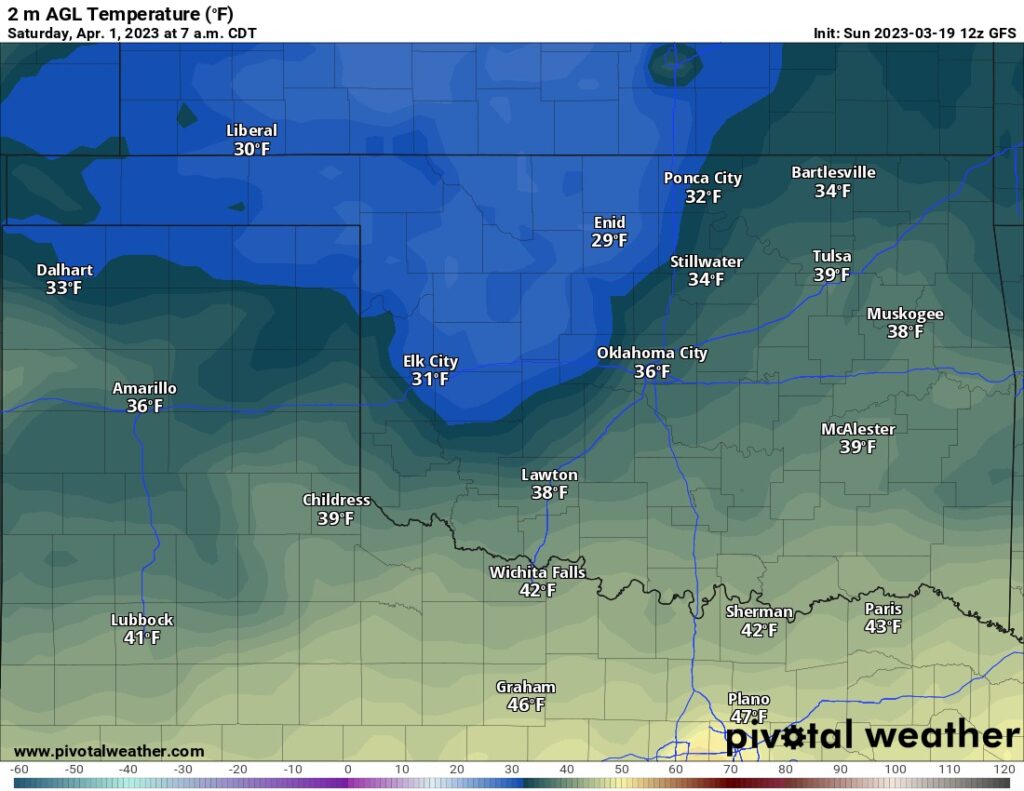 So let's shift focus back to our spring rains. We've seen quite a few rounds of showers and storms across the SE 1/2 of the state, but now across the NW half. The drought monitor shows that discrepancy well. We need rain across those areas.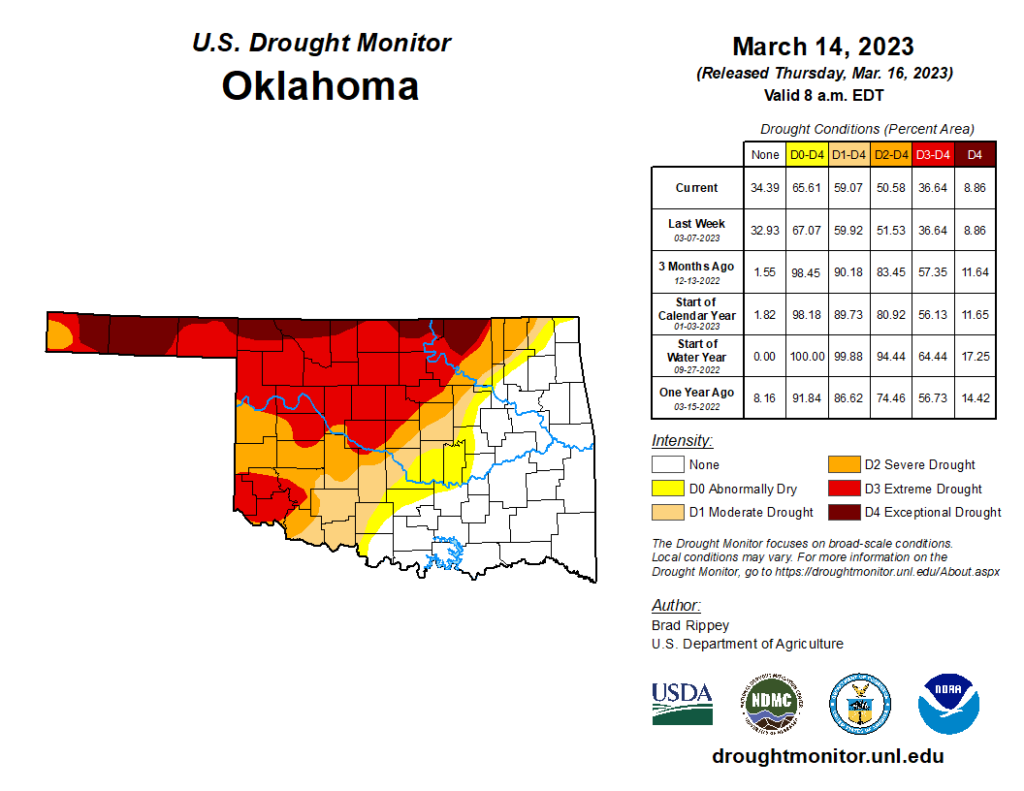 Well, the good news is another storm system will move through this week. The bad news is most of the areas affected won't be in the hardest-hit region of the drought. A weak disturbance will generate some very light rain moving from west to east early Tuesday morning. Other than maybe a sprinkle here and there on Wednesday morning, the big round arrives midday Thursday through Friday morning. There is a slight risk of severe weather noted by the Storm Prediction Center. However, the cold frontal position indicates it will be confined to the S 1/3 of Oklahoma. Furthermore, instability won't be that high, and lower-level winds a little weak. This should keep the severe weather magnitude on the low end. That said, watch during the week for any updates.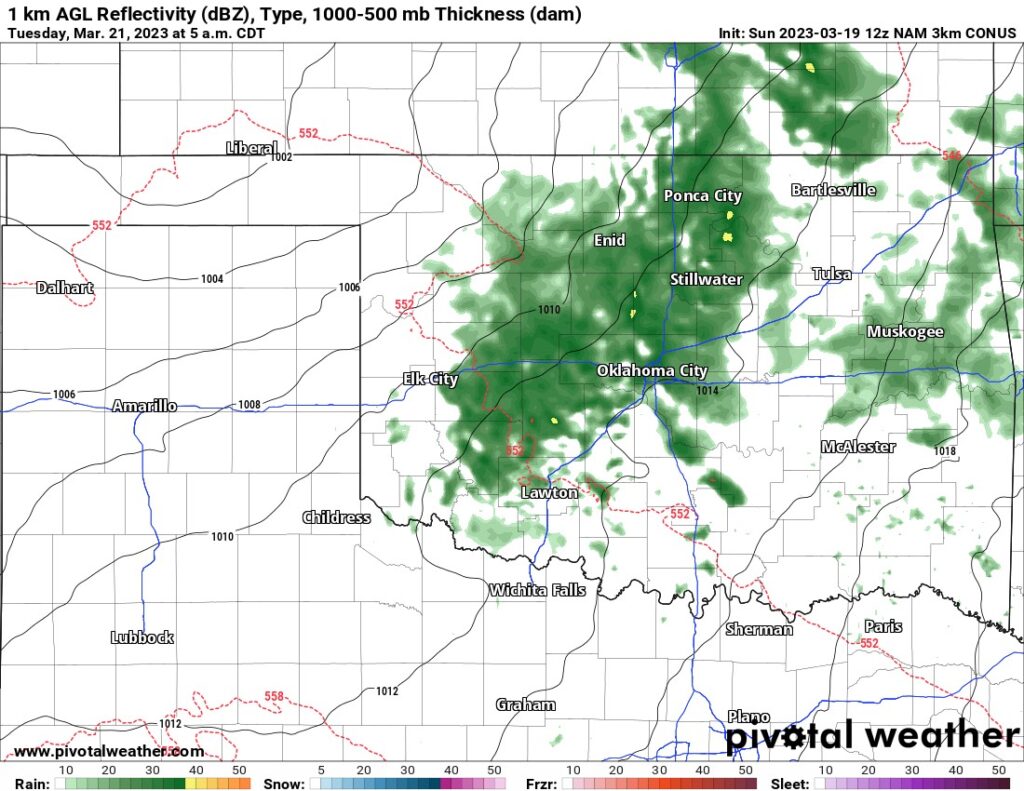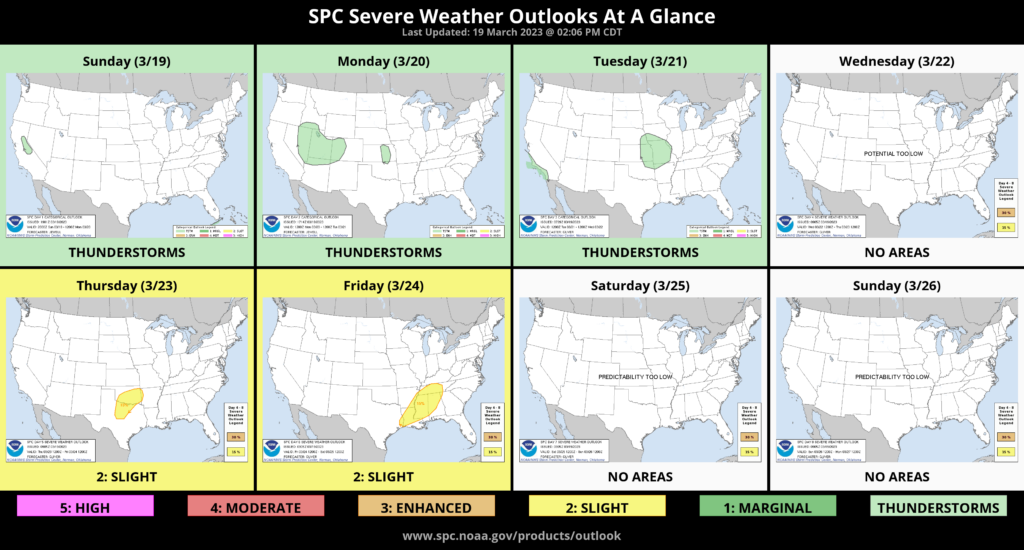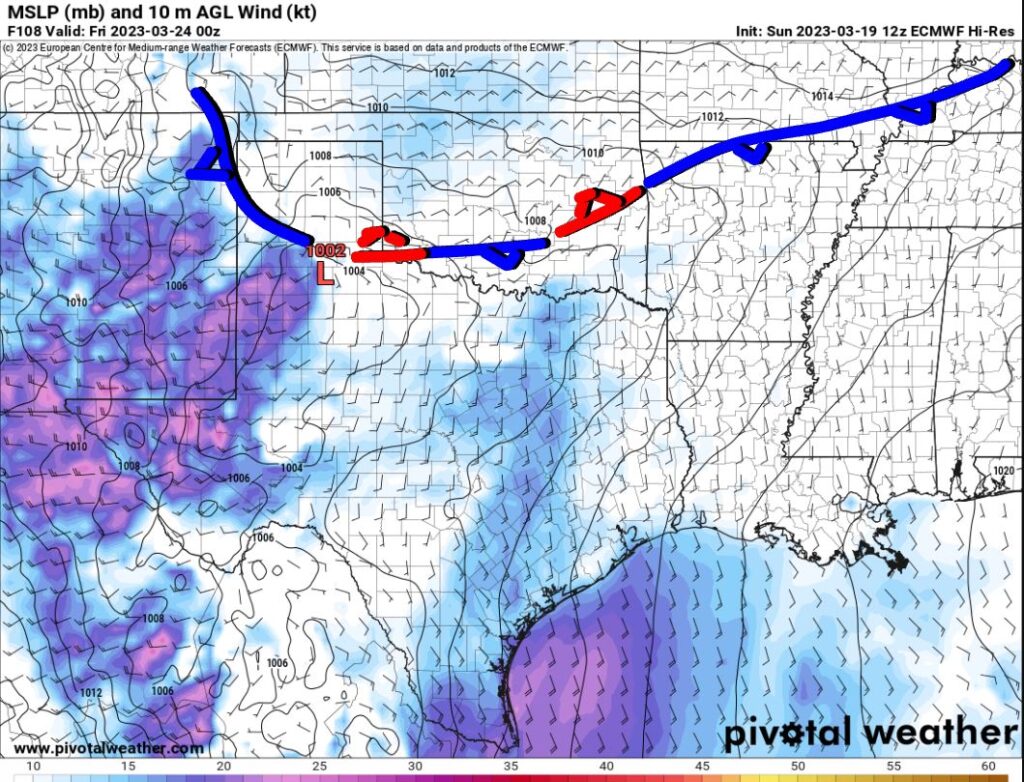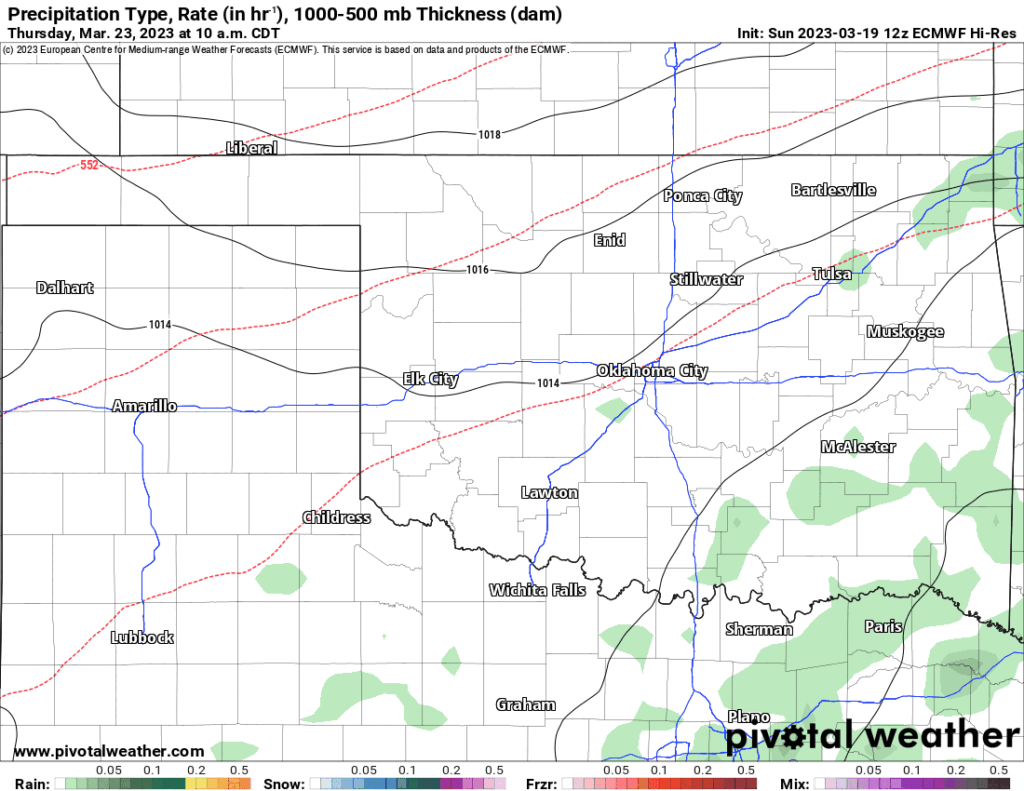 Rainfall for this week is substantial, just not in areas where it's needed most.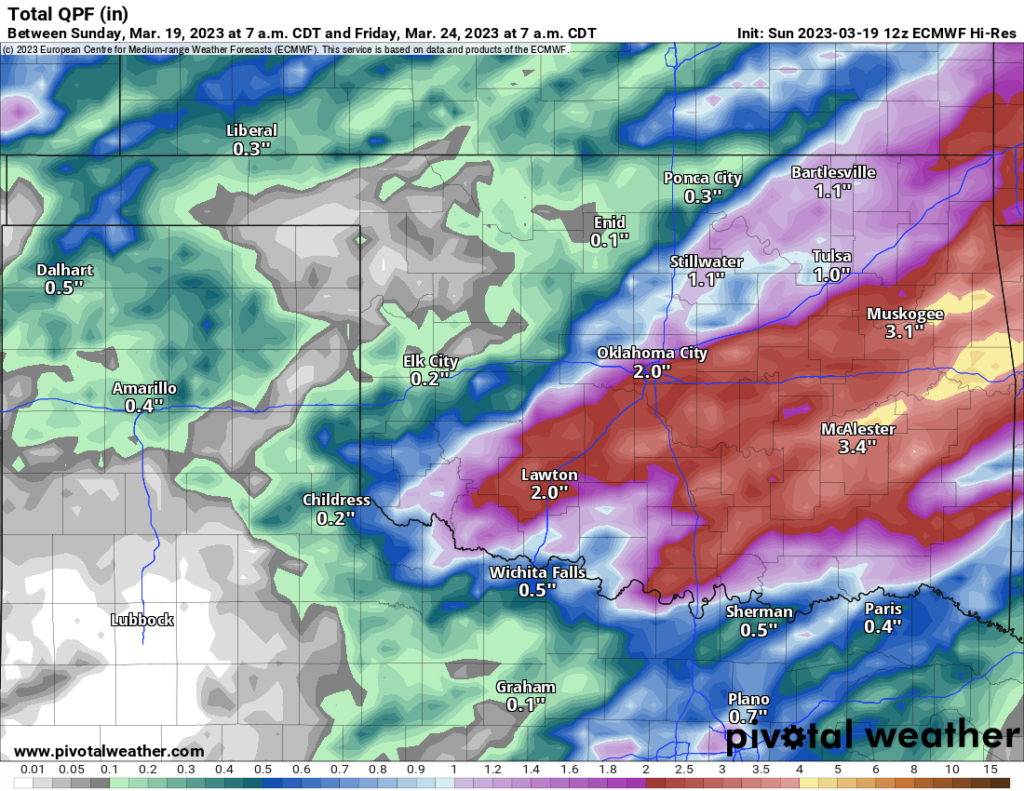 The long-term outlook indicates more cold mornings ahead and a roller coaster ride of daytime temperatures as well.