There are a lot of updates to talk about this week.
We had our first freeze/frost in a while Sunday morning. Another is planned for Monday morning in the low-lying valleys. We also saw a little bit of rain this weekend but it didn't amount to much. Luckily that will change soon.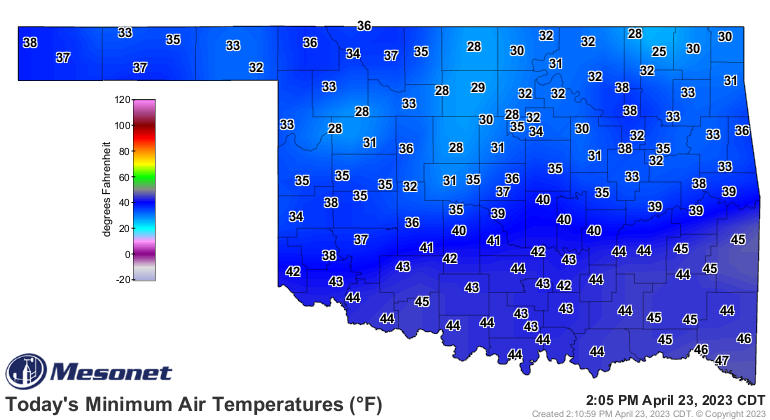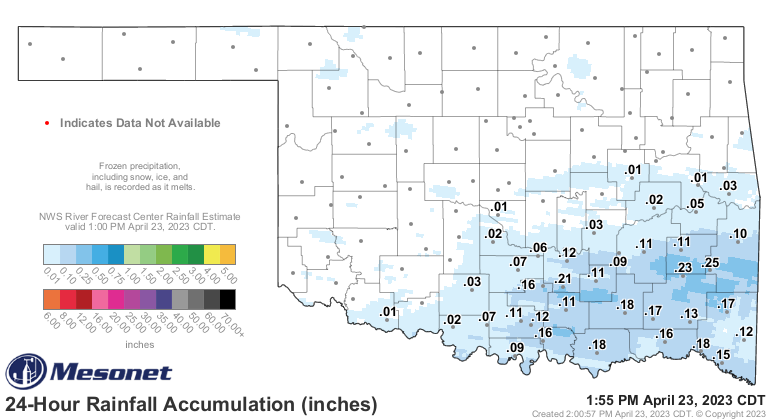 The ideal conditions for a freeze are light winds, clear skies, low dewpoints, and high-pressure overhead. For Monday morning we'll have 3/4 with some spotty cloud cover preventing temperatures from bottoming out. Regardless, always protect your plants in April as these late-season cold fronts can cause issues.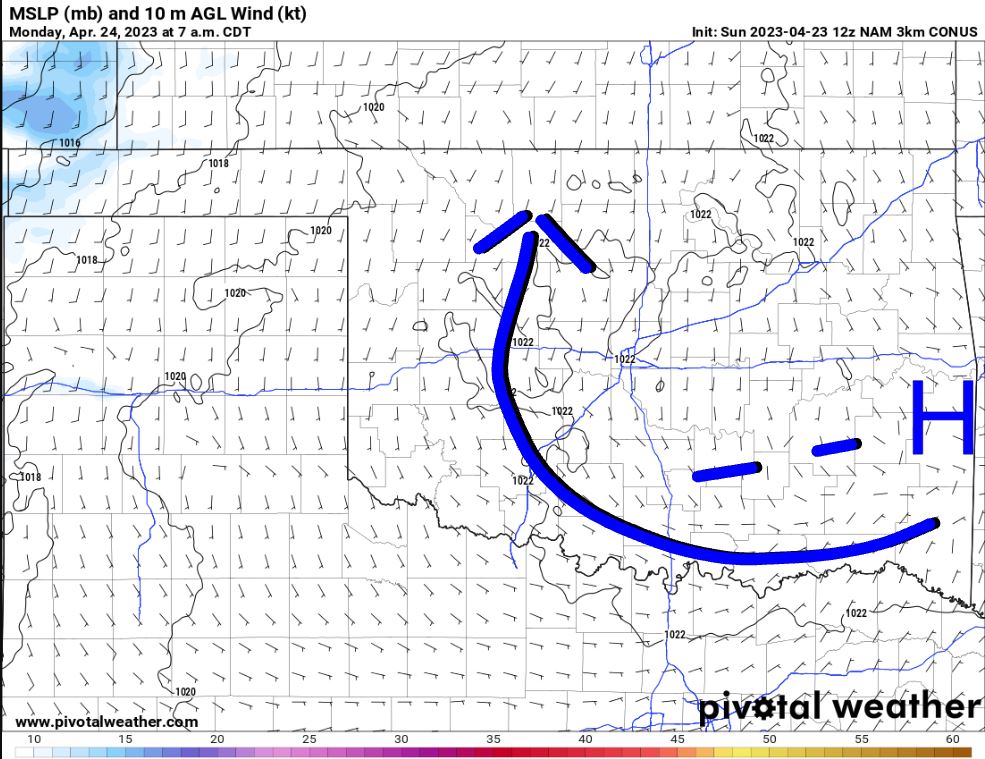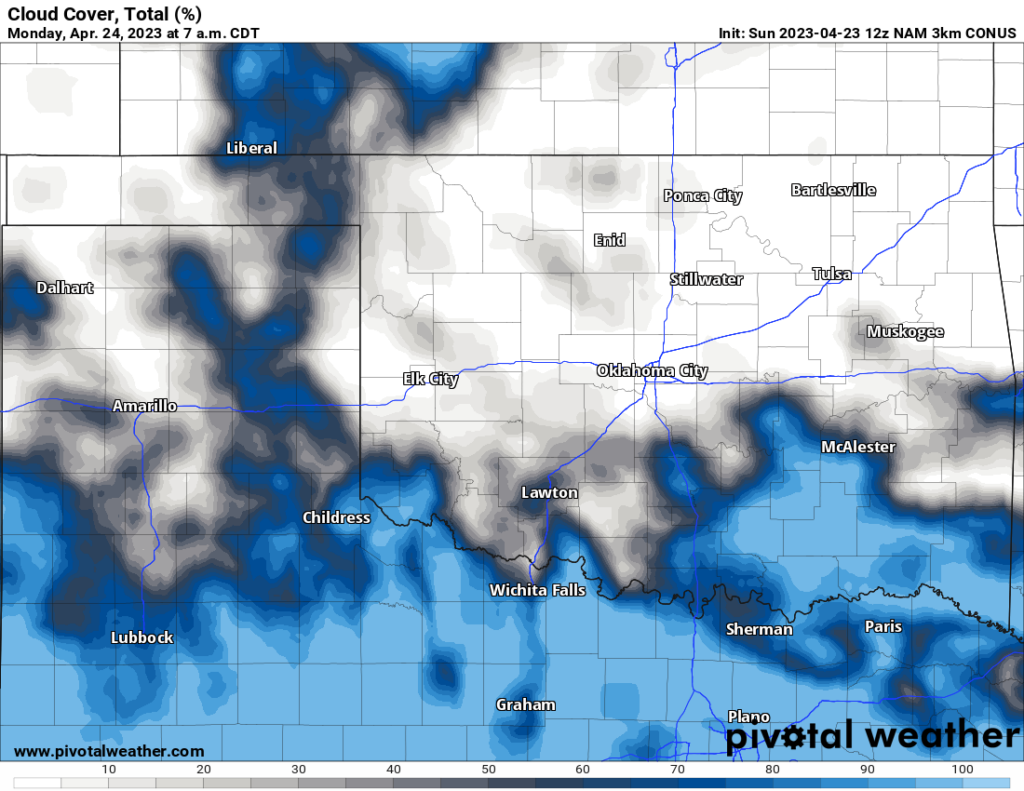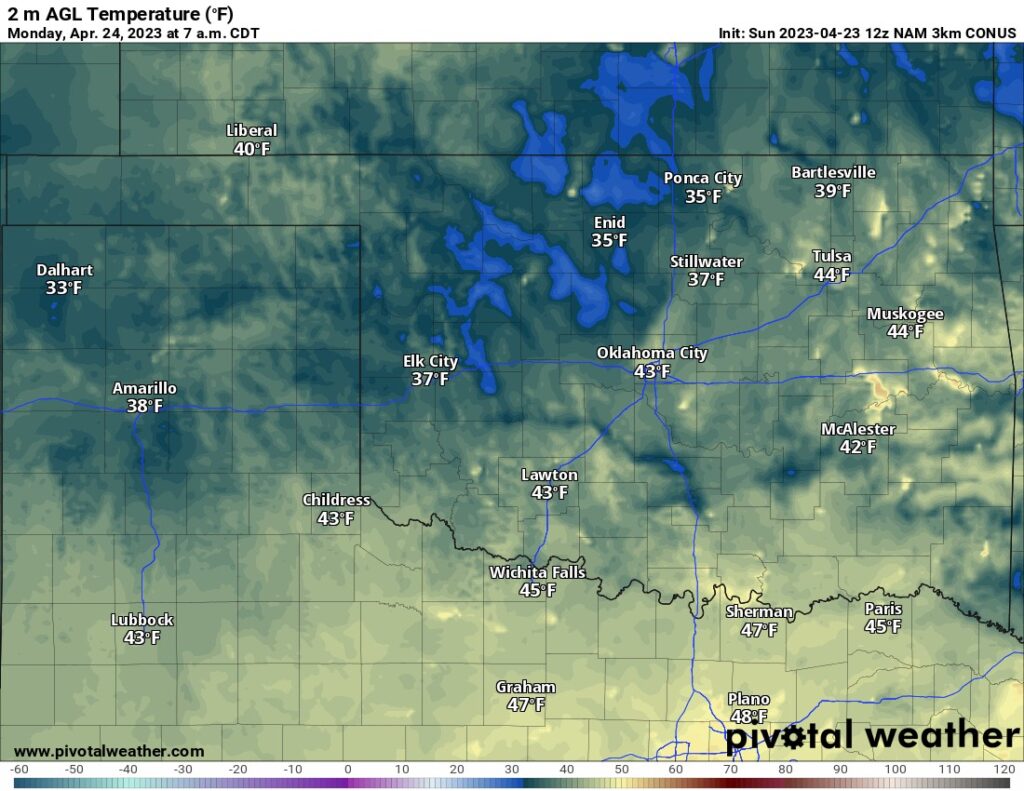 The other issue that needs addressing is the current status of the drought. Farmers are hurting badly across W OK. The rain has been very scarce. The good news is a pattern change in the Jetstream is going to bring widespread rainfall to the state from Mondy through Wednesday with another round Friday into Saturday. Notice how two significant upper-level disturbances swing through Oklahoma during these periods.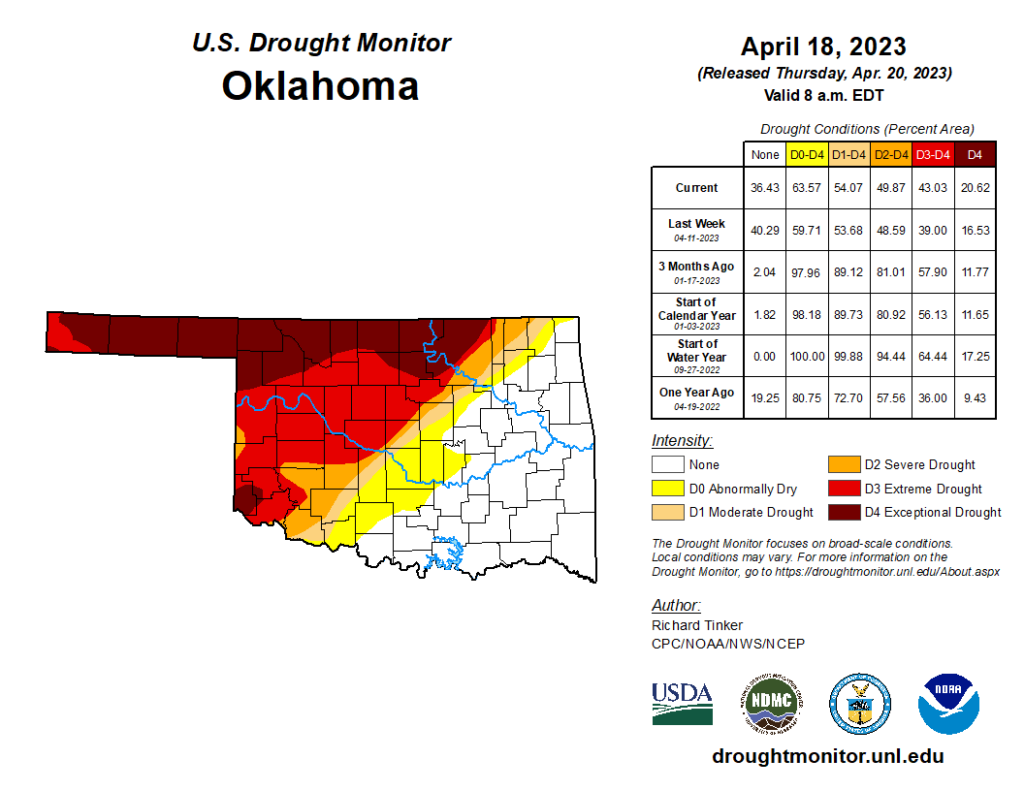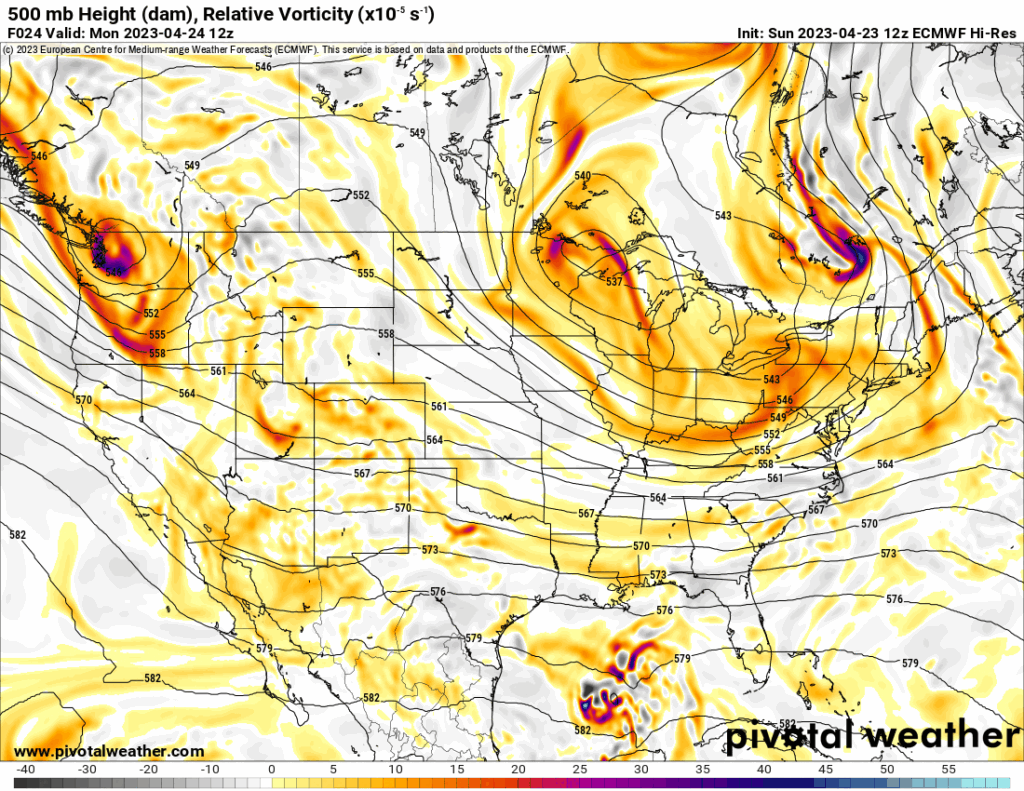 At the end of that Jetstream animation, you noticed a big ridge out west through the first week of May. This helps to keep our severe weather season under control. The Long-range outlook is fairly quiet. We'll likely kick things back into gear the 2nd week of May which is our peak of the season for tornadoes.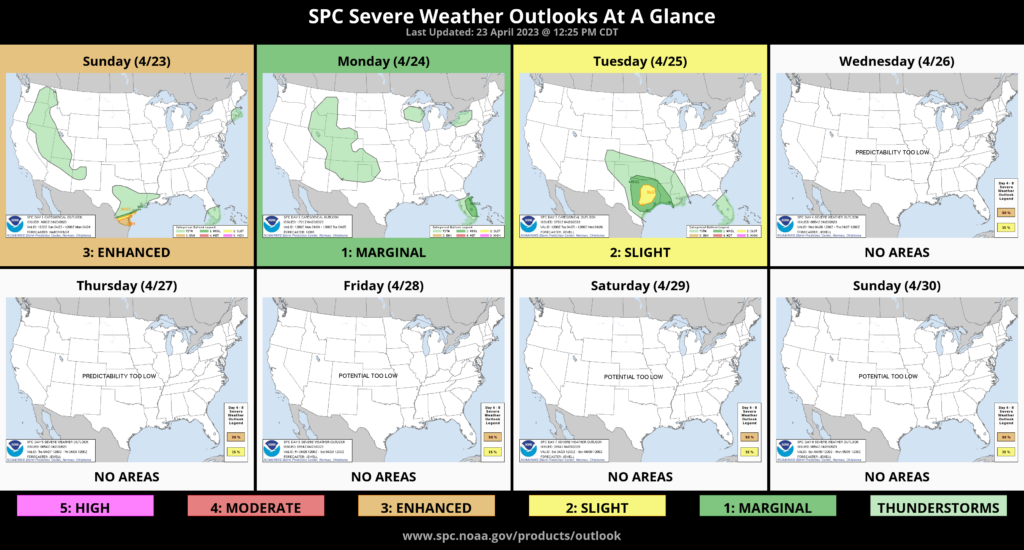 With this upcoming pattern, we're going to see some really great rainfall! Play the animation below and watch how it moves in Monday, followed by another round at the end of the work week. Rainfall totals are quite substantial. We'll likely see some pockets around 3″ or so.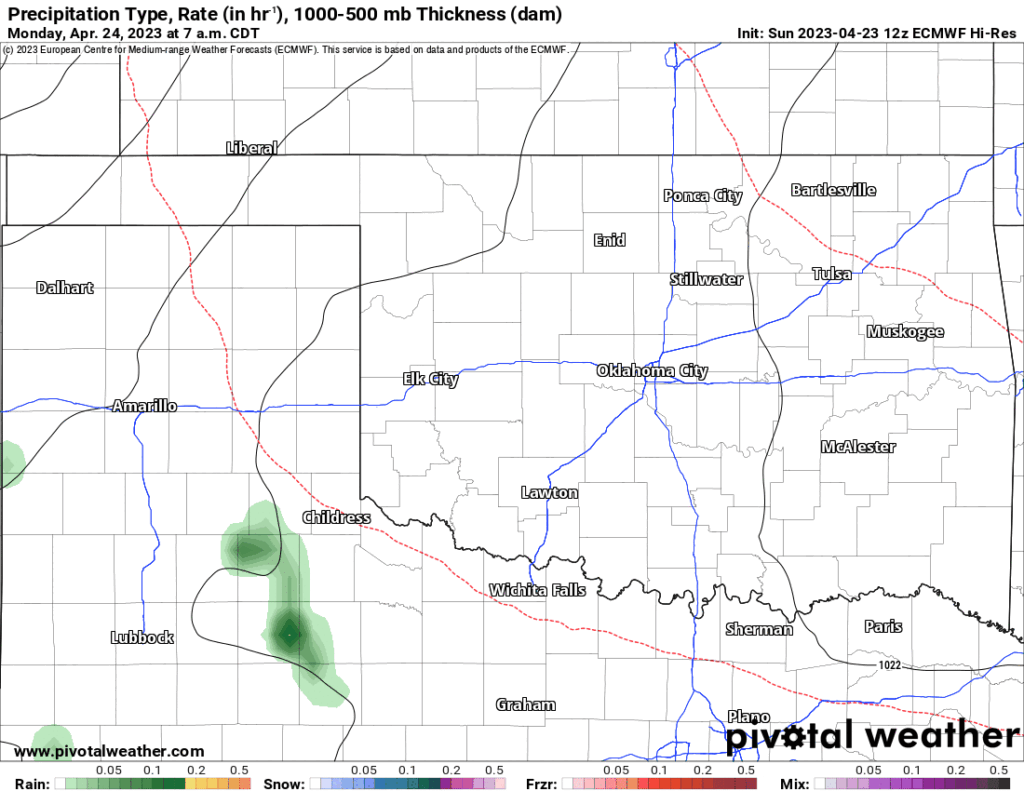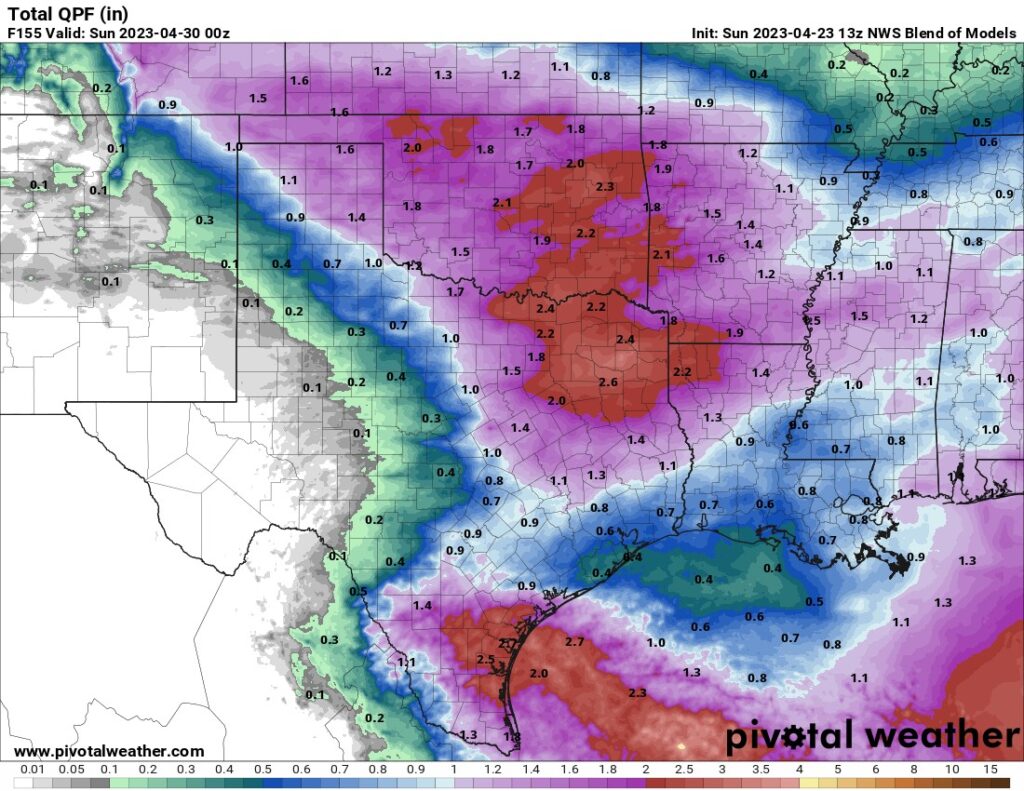 Other than the beneficial rain, this upper pattern unfortunately drives in more cold fronts. Notice how the eastern 2/3 of the country is below normal. While this is good for severe storms, it does open up the potential for additional cold mornings including a frost or possible light freeze through the month. Notice temperatures next Sunday morning again. Honestly depending on timing of things we might see some cold numbers Saturday as well.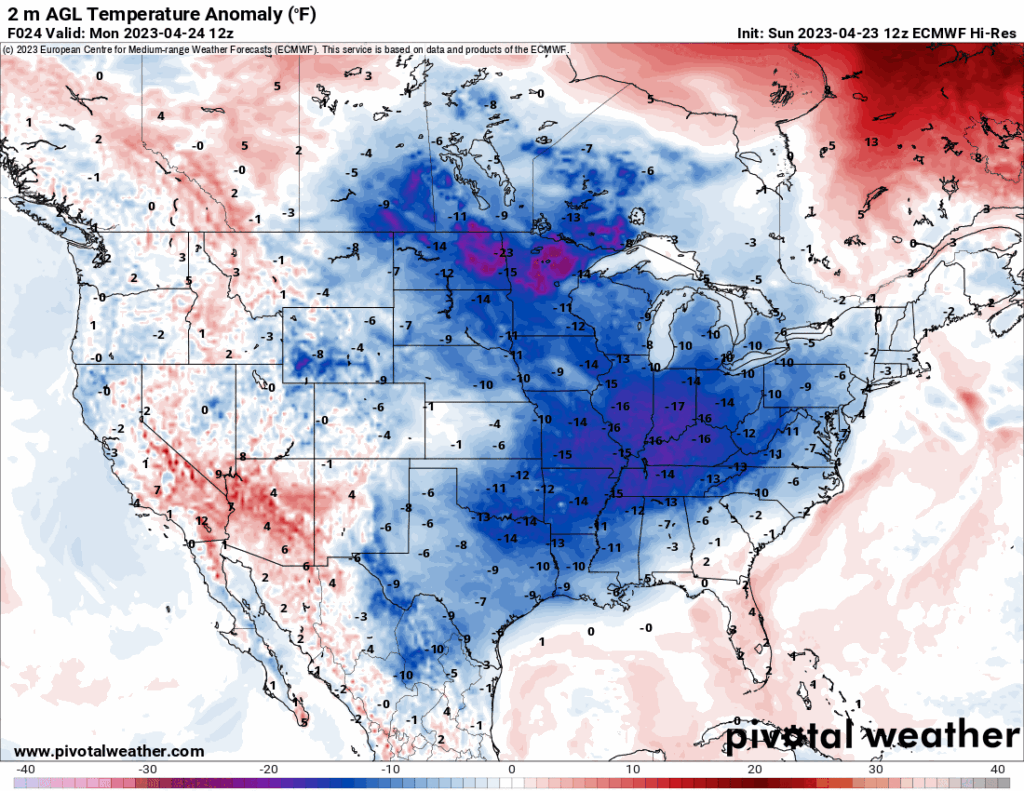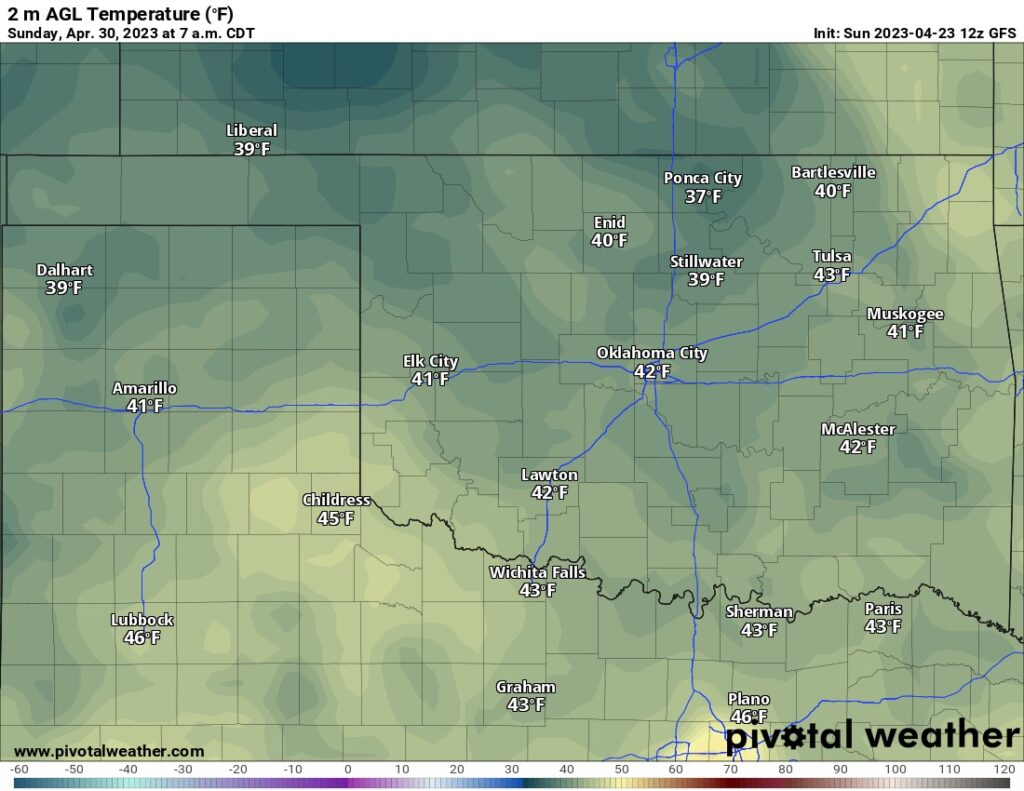 Temperatures are going to be below normal in OKC this week. Keep those warmer clothes ready to go! -AT