We kick off the first week of May with a few opportunities for rain, and hopefully mostly severe weather free. That is definitely not the norm around here as we peak out our severe weather season this time of the year.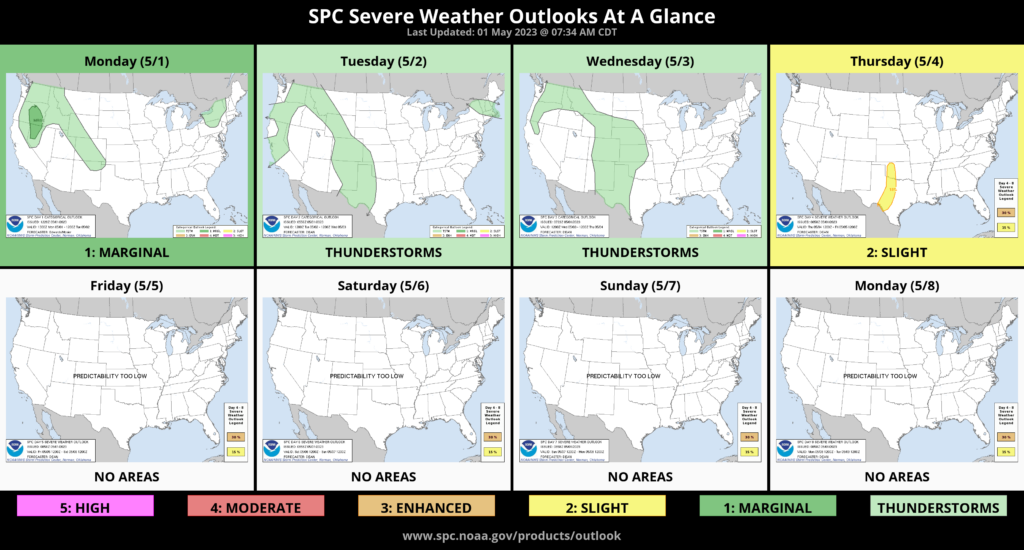 The Jetstream pattern is who to thank for last week's rain and this week's opportunity without a bunch of tornadoes to go with it. A large upper ridge dominates the W/C part of the US acting as a block for west coast storm systems. However, over time, you will see that ridge get battered down as a trough finally breaks free and moves through the central plains by this weekend. As the animation shows, a few areas of upper-level lift (colored areas will drift through Oklahoma. These provide our opportunities for rainfall.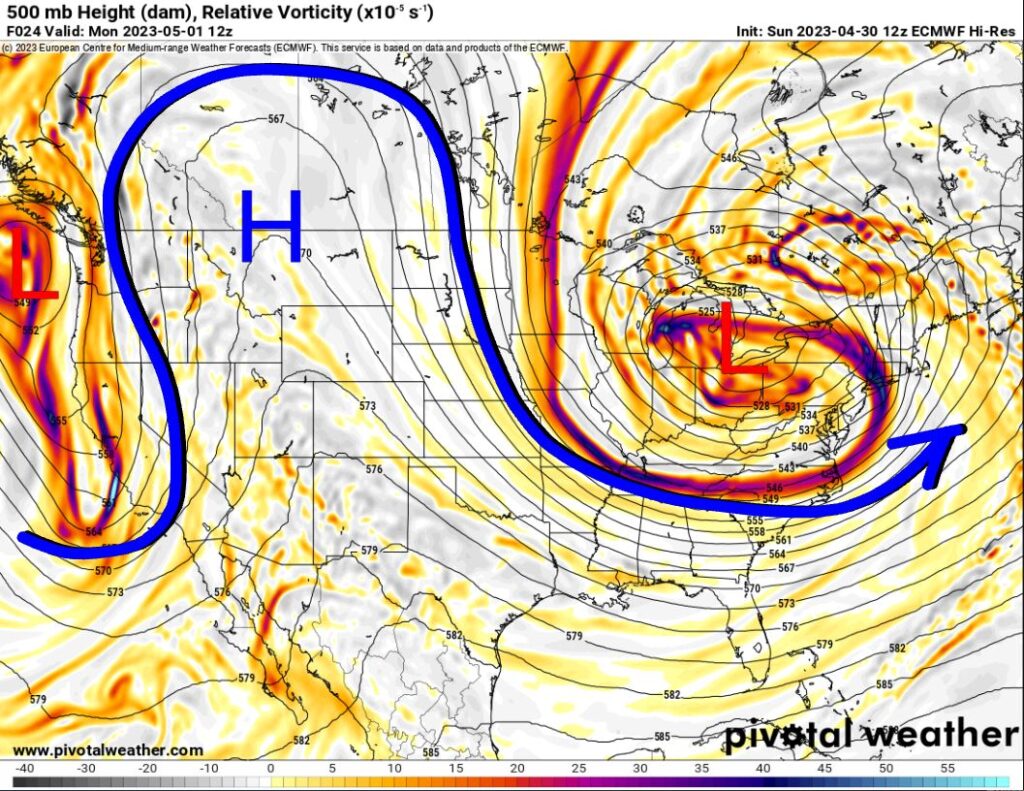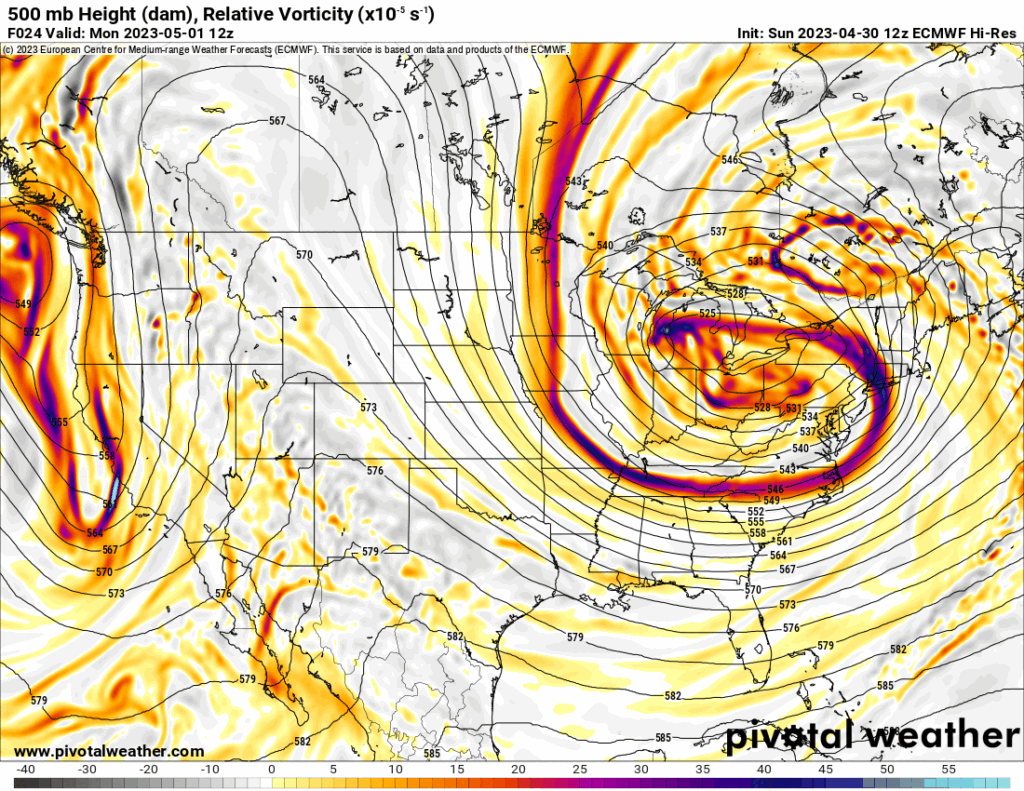 The lift will create some rainfall late Tuesday night and Wedneseday morning, mostly out west. A second round of scattered showers and a few storms will move through Thursday. The last round will move through on Saturday as that upper storm system moves by. Both rounds will likely have a few severe storms with hail and wind showing up in the data. Remember I don't discuss tornadoes until starting at 48 hours out from an event as those details can change too much.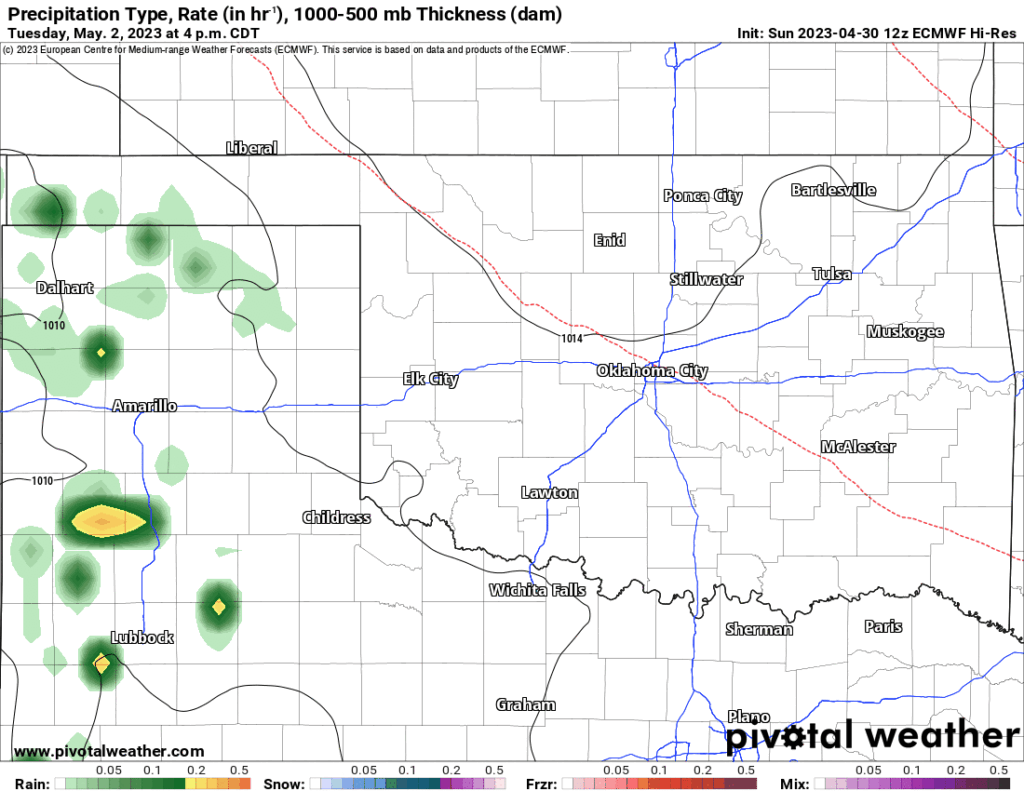 Temperatures will be much warmer by the end of the week. We'll be able to hit the mid to upper 80s with no problem! OKC temperature trend is shown below.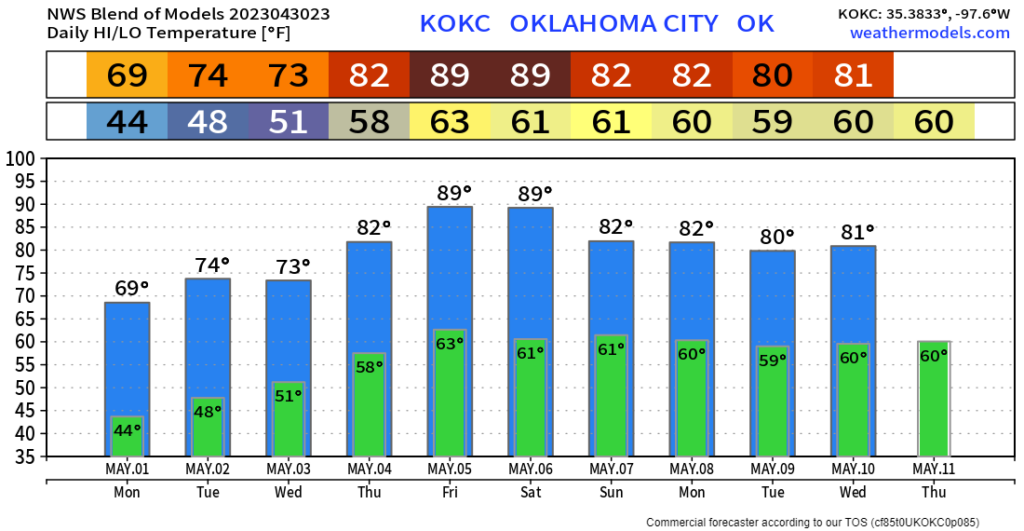 Finally, my last important note on the blog is that I'll be guest-hosting the El Reno yearly Burger Day Festival this Saturday! I'll be part of the cooking of the "big burger" from around noon to 1pm. Make sure you come out and bring the family! The weather should be nice, with lots of sun, light south winds, and temps in the mid to upper 80s. Any storms should hold off until late afternoon. -AT