We are heading into our climatological peak of tornado season here in central Oklahoma. The bullseye shifts a little more SW over the next two weeks before taking off up north into the C and N Plains. Regarding the number of tornadoes, we are almost back to normal for the year across the country after an early start with a couple of big days in other areas of the country. Oklahoma has seen 37 tornadoes thus far and we average about 40 through May, so we're a little ahead of schedule.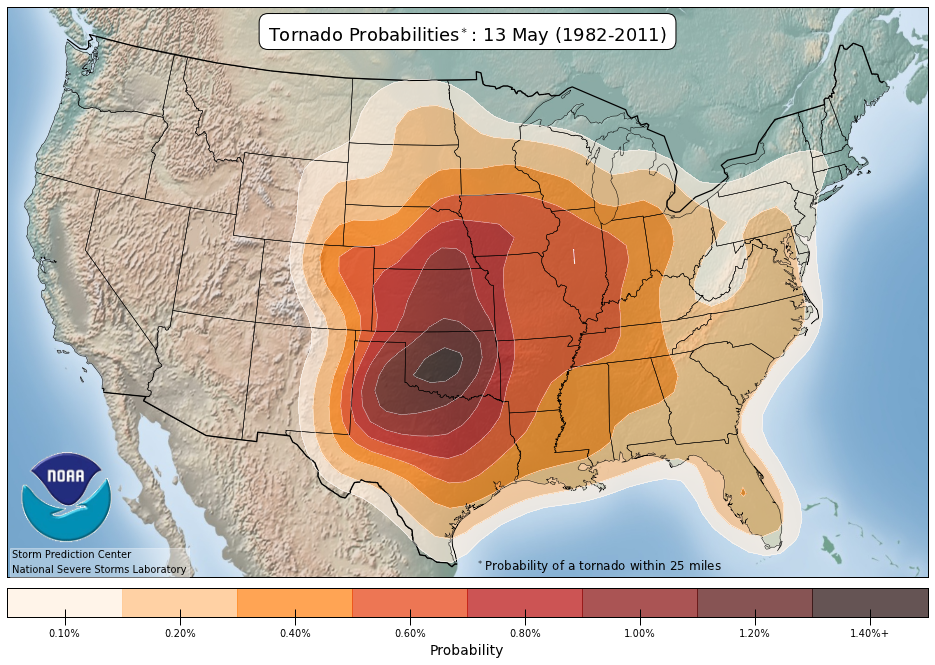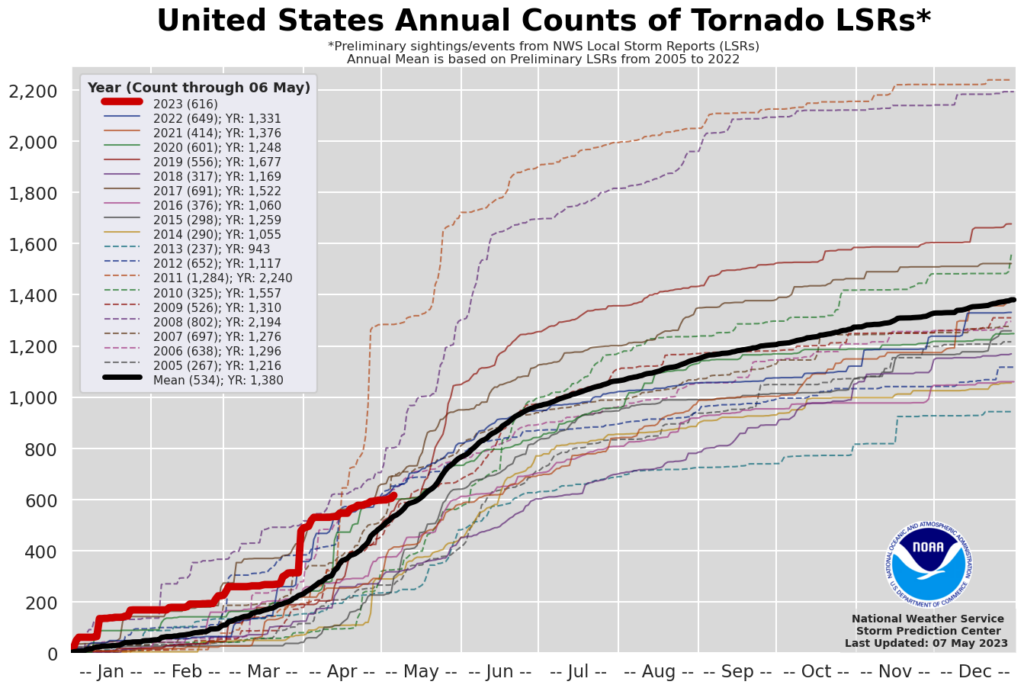 Will we see an active week for tornadoes as climatology suggests? It doesn't appear that way. The Jetstream pattern is extremely chaotic in the sense that it's not normal for May. We've got upper disturbances moving from south to north across Oklahoma this week and an upper ridge of high pressure building across the NW US and we don't have our usual feed of a strong SW flow aloft. Finally, the winds in the Jetstream are very weak. We need strong winds aloft to help develop robust severe storms. Take a look at the animation and see how the winds other than a couple of times this week, just aren't there for Oklahoma, or most of the active parts of the country for that matter.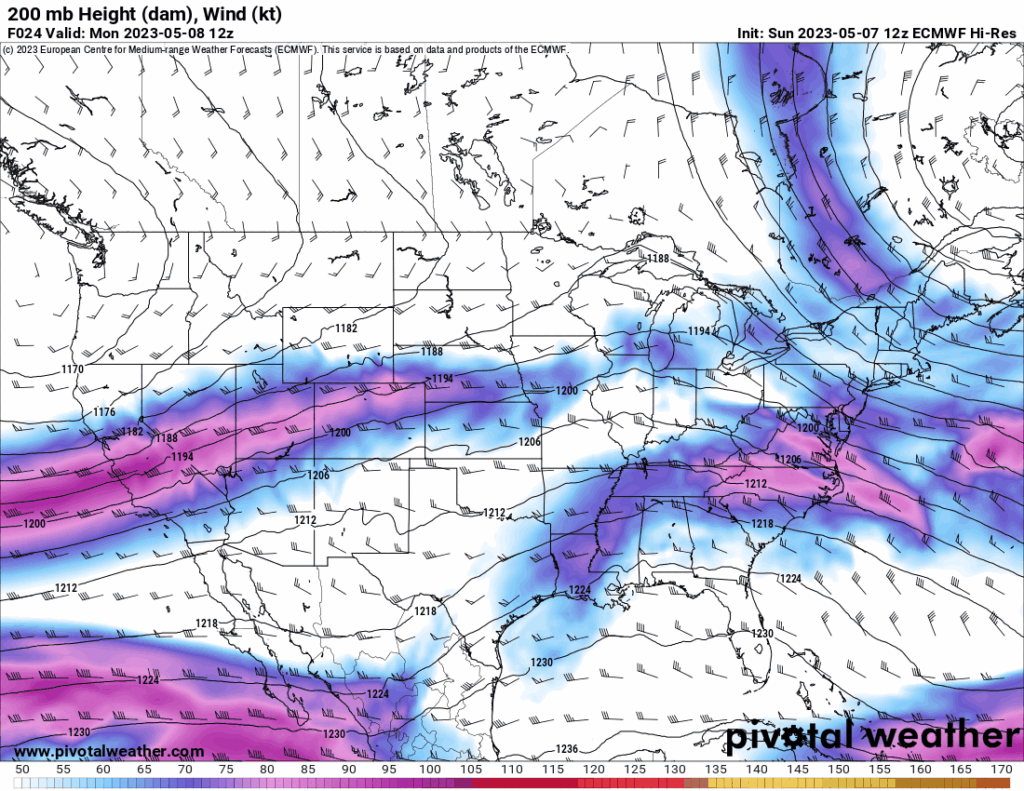 We may not have the strong winds aloft, but we do have at least some upper-level lift moving through from time to time. The strongest regions will be Wednesday, and then Friday into the weekend. This should help to generate scattered showers and storms off and on. Don't cancel any plans but have a backup ready and watch the weather daily and use my free app, ATsWeatherToGo, to track changes and radar. We should get a least a little bit of severe weather in the form of hail and wind on the days outlined below.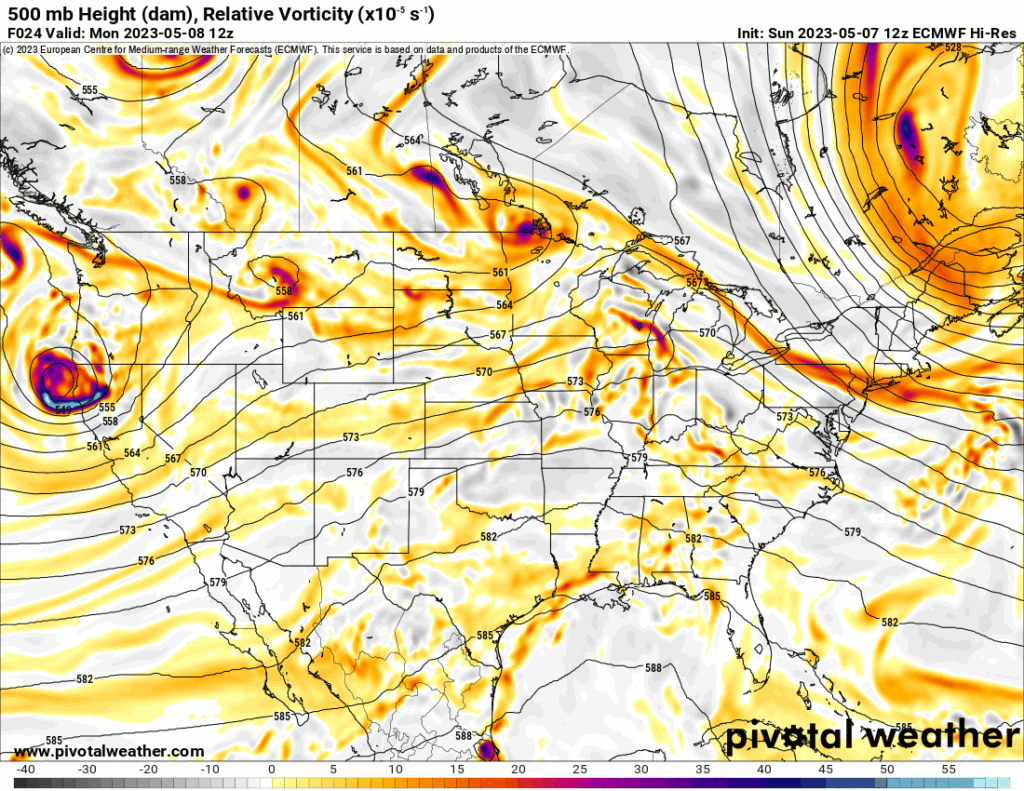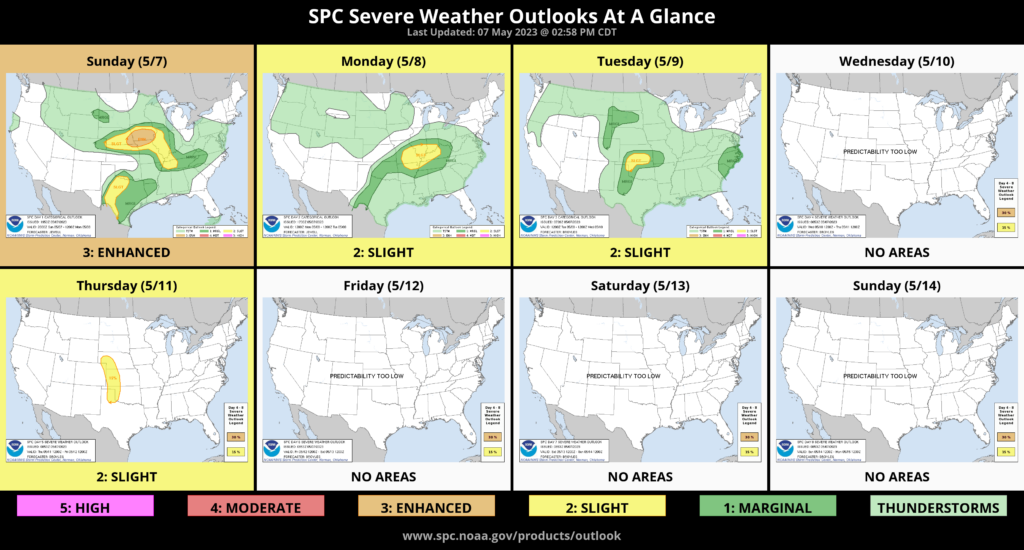 The good news about this pattern is that with it being wetter, it'll be a little cooler as well. Plus we get to add more rain to the dry soils in western Oklahoma.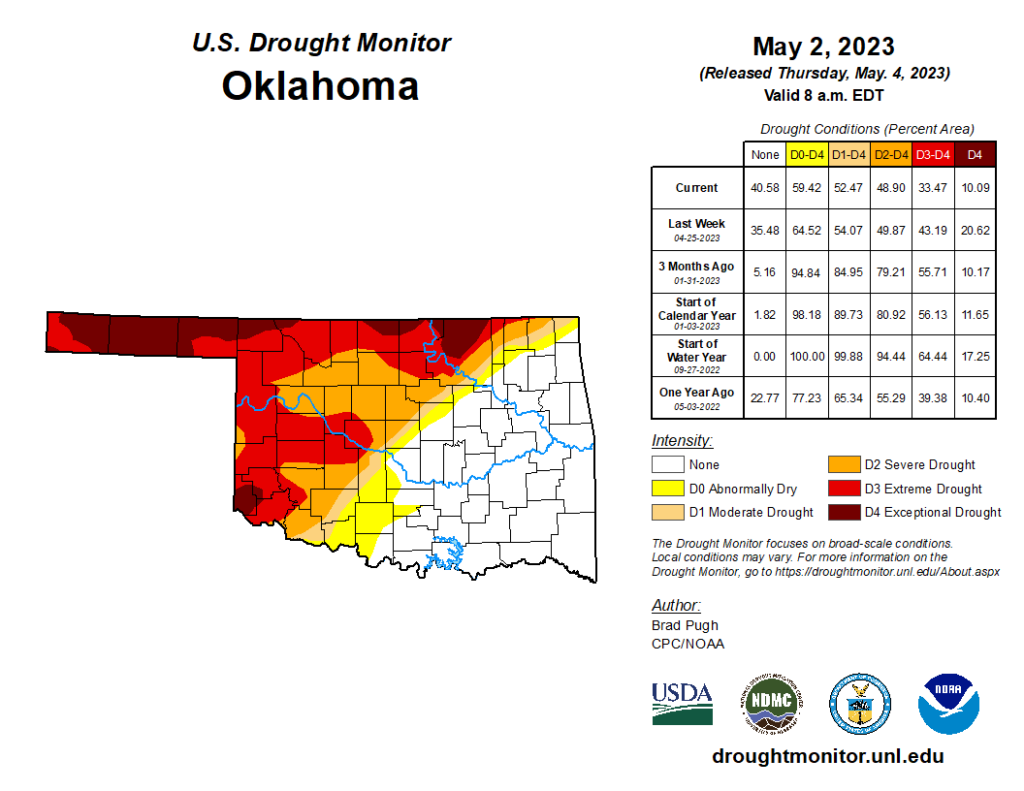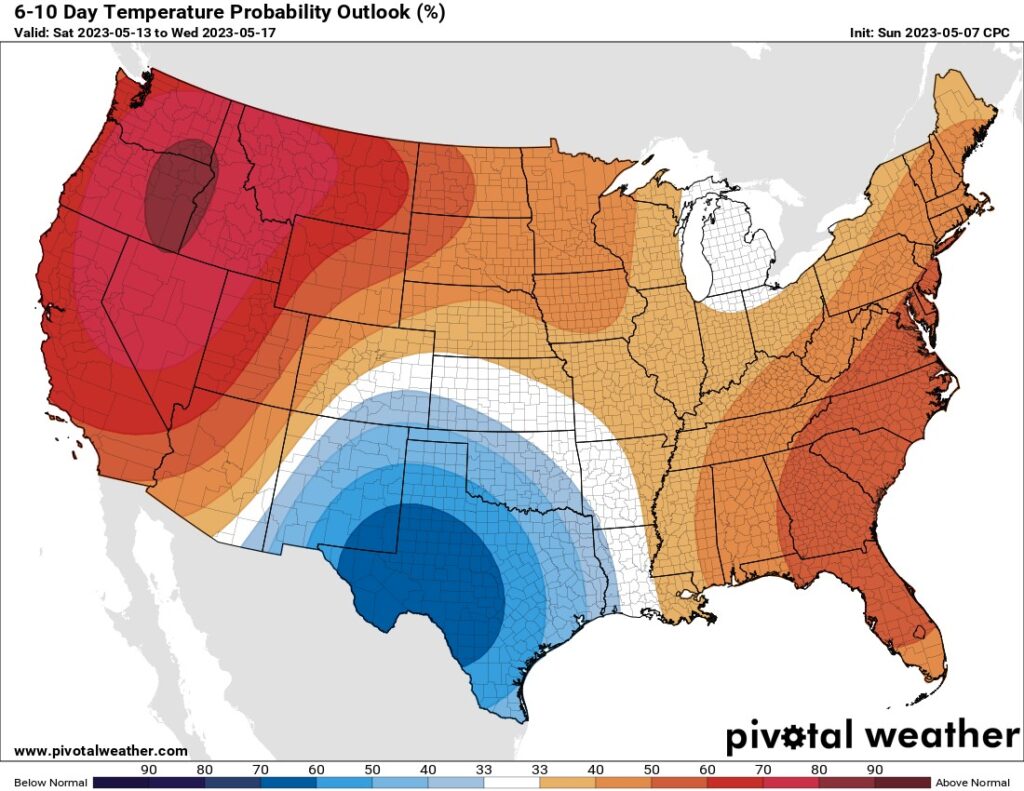 Temperatures will take a break across OKC this week as well. As I've mentioned before in my live broadcasts, sometimes days of severe weather can sneak up on you without being advertised for 7 days in a row. Always stay weather aware this time of year. -AT