We had an unbelievable past week with respect to rainfall and very little in the way of severe weather. We're going to repeat it again this week but shift things a little more west. This is both good and bad news for the wheat farmers. Too much rain late in the season can ruin a crop and prevent harvesting. I'll defer to the farmers on their expertise, but get ready for more rain.
To recap, parts of western Oklahoma are still in a drought, even though we saw some much-needed rain over the past two weeks. Take a look at the departure from normal for the year thus far.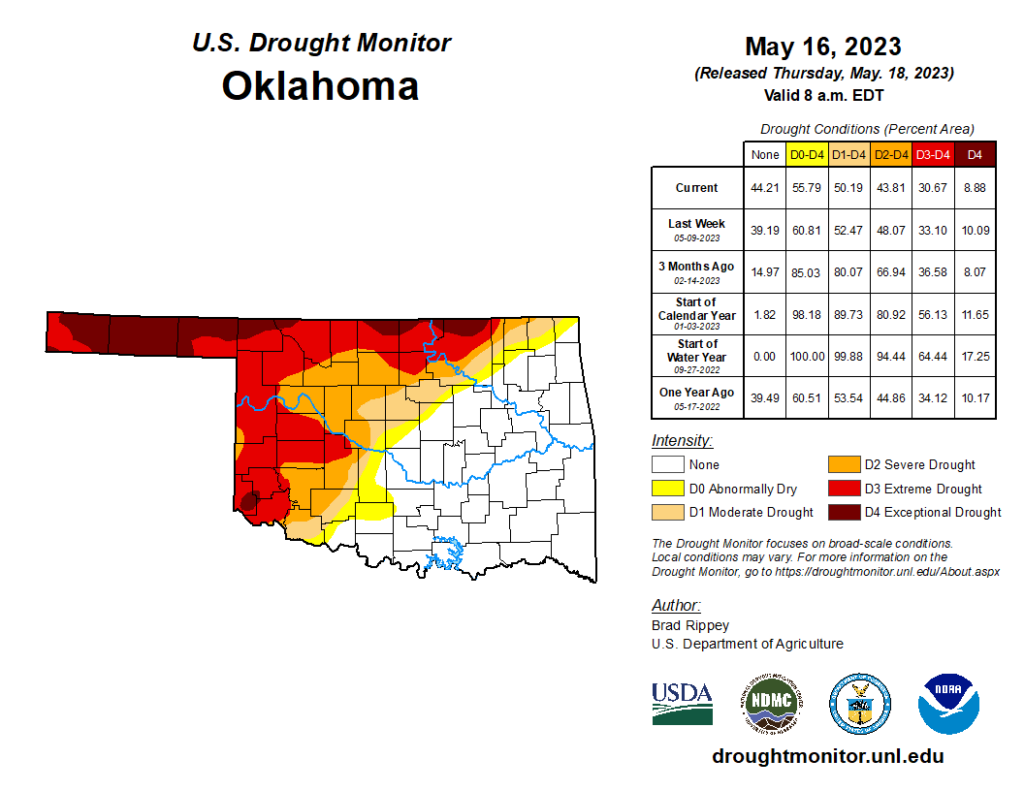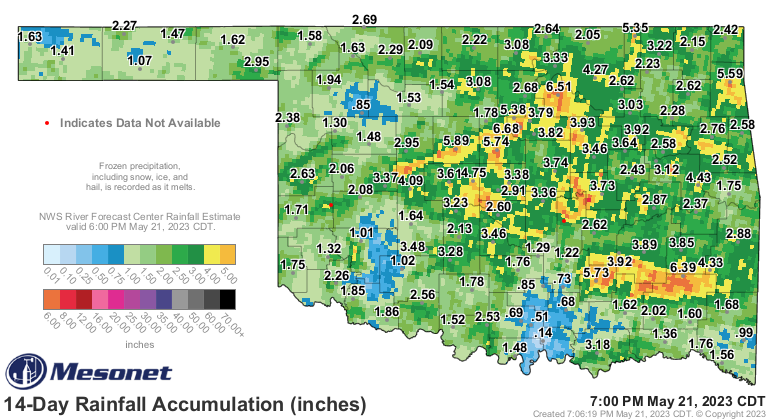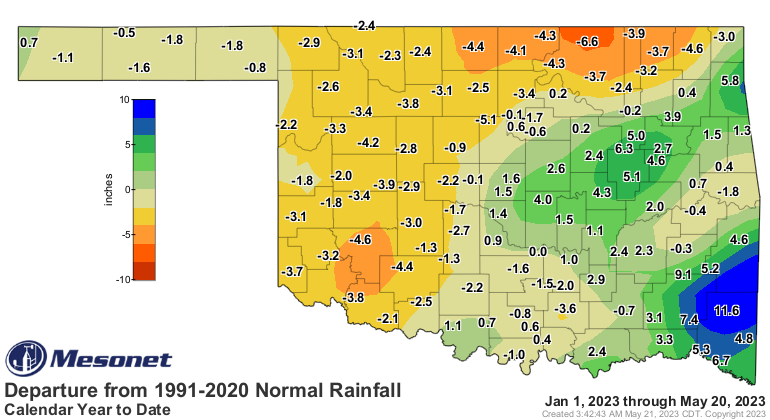 The Jetstream pattern is in another odd configuration with weak riding aloft across the southern plains and a trough across the far west. This causes daytime showers and storms to form along the foothills of Colorado and into the Texas panhandle. These storms drift east each night before falling apart. The pattern is locked in through the week before a little more energy kicks through Sunday along with better ingredients for severe storms. So starting Sunday through Memorial Day, we may end up with scattered storms each day with a little bit of wind and hail. Wind shear looks to be too weak for tornadoes at this point. You will need alternate plans in place through the holiday weekend into the following week. Track the daily forecast and local radar with my free weather app, ATsWeatherToGo, available on Apple and Google app stores.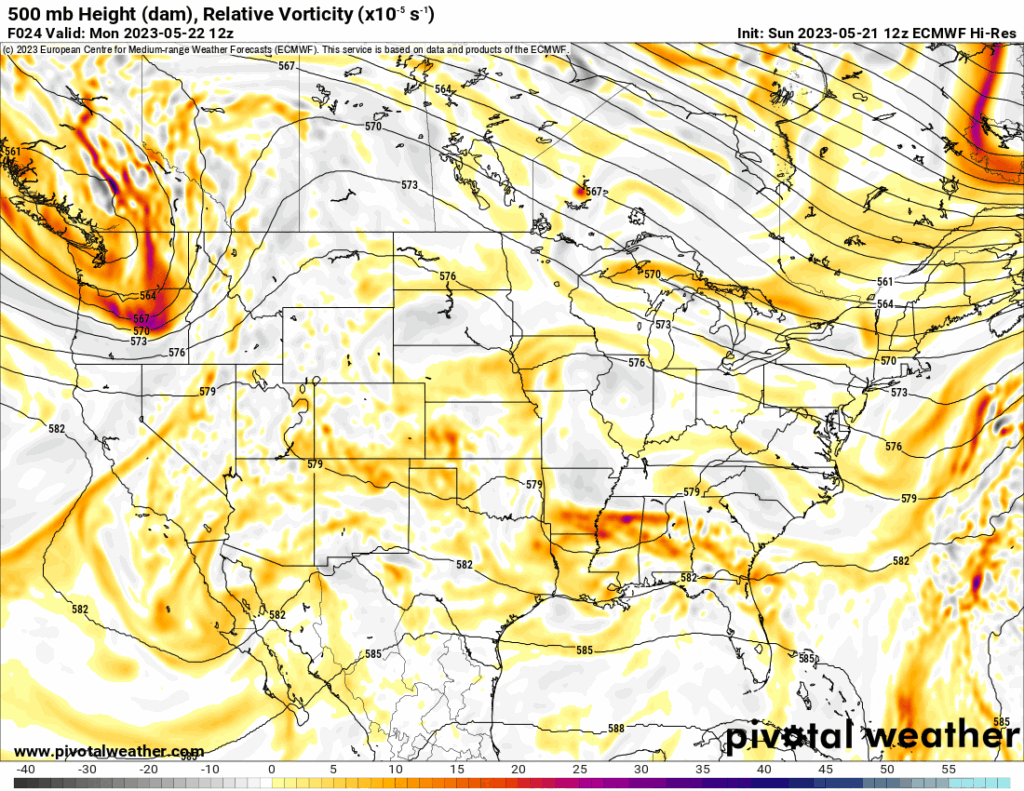 The overall rainfall will be widespread 1-2″ west of I-35 with a few areas around 3″ or so peppered across the west. Don't expect much rain east of I-35 as most of the activity will fall apart from west to east.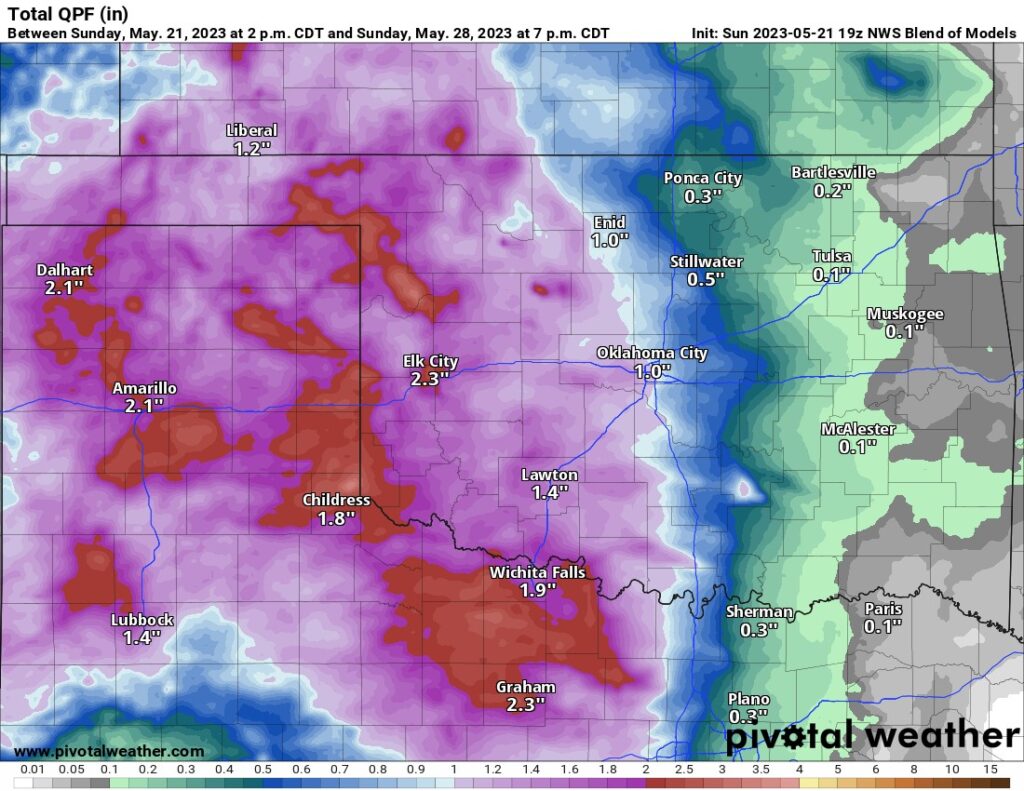 Temperatures are incredible for May, holding into the 70s this week the 80s returning just in time for the weekend. Safe travels if you are heading out of town and be sure to take my app with you, it will keep you out of harm's way on the road! -AT